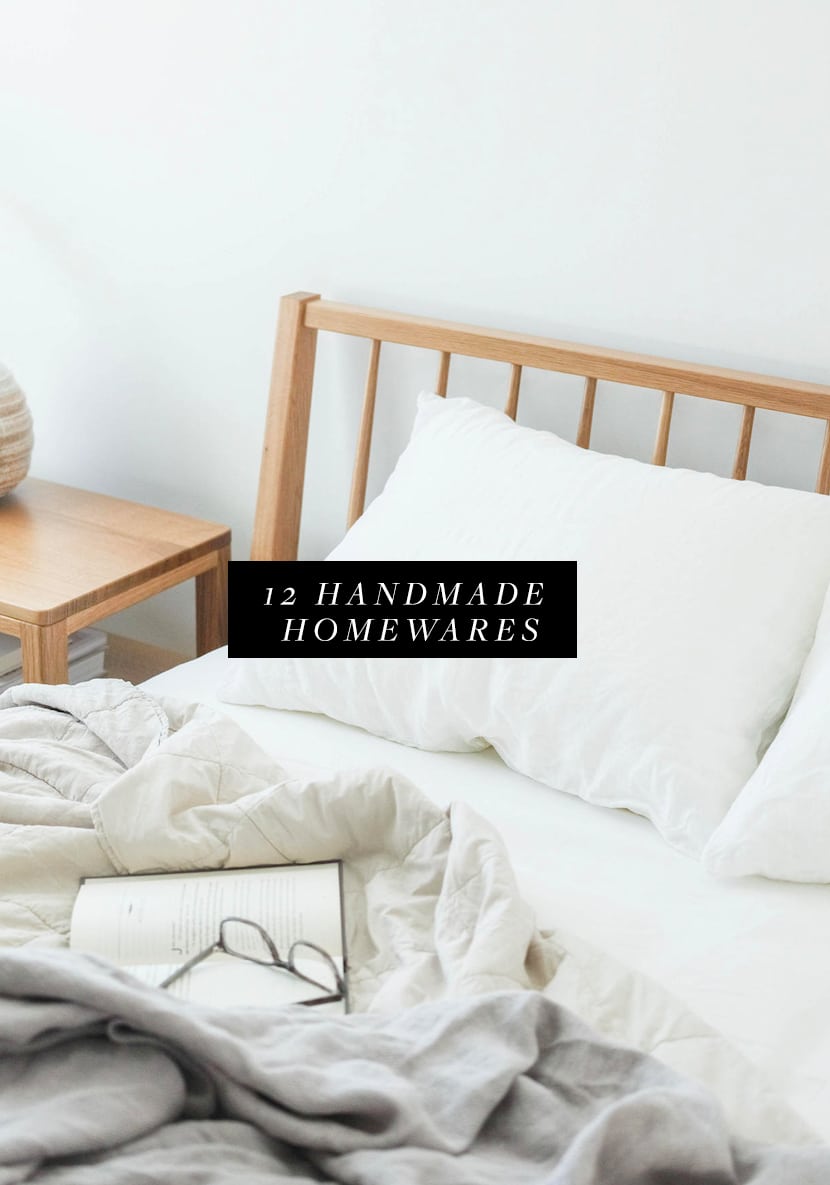 Since moving into our home I have been hunting for homeware items that are quality, handmade, and don't break the bank. Having a mix of larger brand homeware items and high quality homemade things creates a well rounded and unique design in your home with character and personality. But! That doesn't mean it is easy to find the right things. I have found that though I follow a lot of great stores with great products that connecting with stores through Etsy is one of the best ways to find things we love. Things are usually one of a kind or made to order, but the time and money are well worth it for the quality and unique pieces you receive. So I gathered up some of these items for you to get inspired today.
You can find the links to the items below.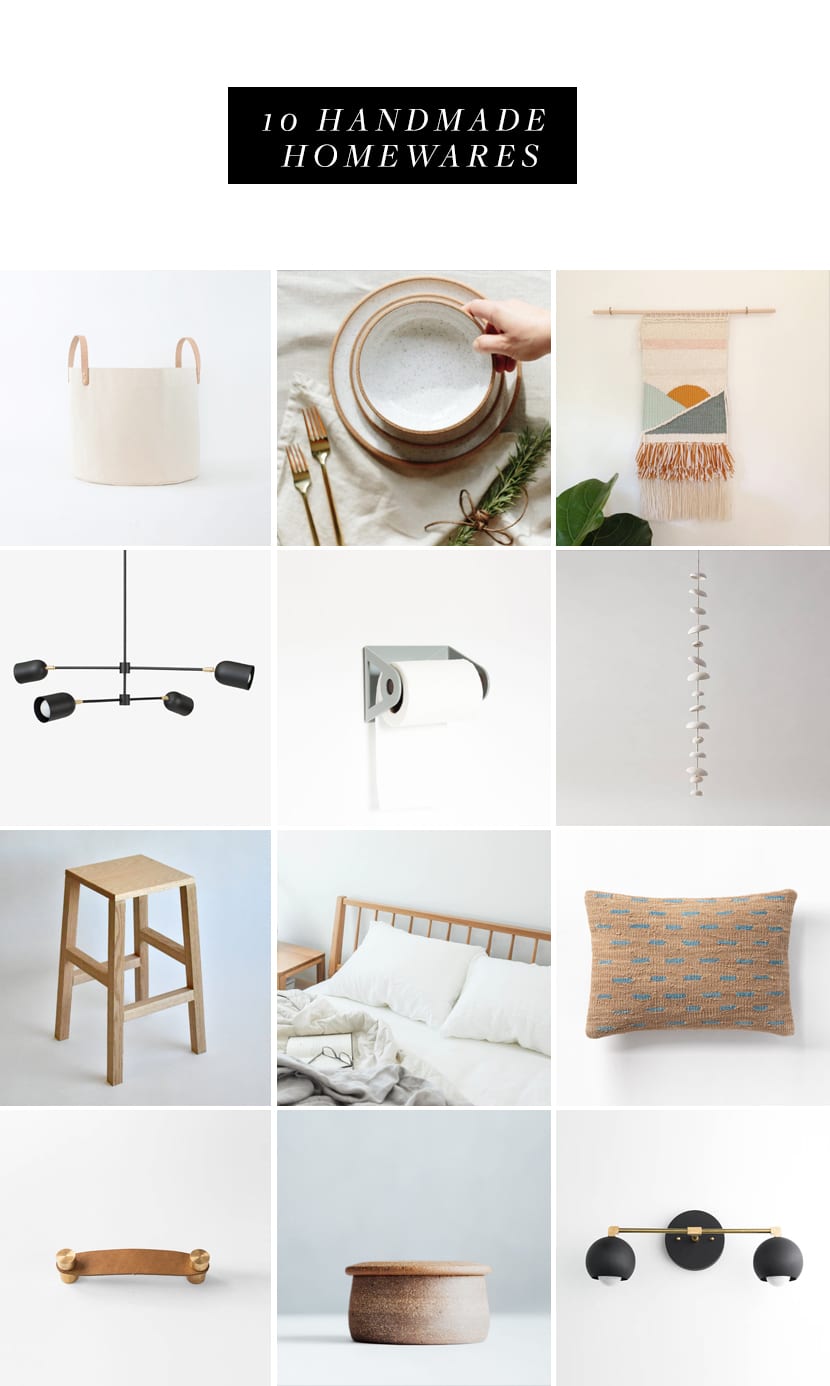 Canvas Storage Basket from Good Company Wares $78  |  Ceramic Dishware from Blanc Pottery $38  |  Seaside Weaving from Secret Ceremony $160  |  2-tier Light from Park Studio LA $1,240  |  Metal Toilet Paper Holder from Petrified Design $50  |  Moon Chime from MudPuppy $170  |  Solid Wood Stool from Walnut and Oak $230  | Windsor Bed from Hedgehouse Furniture $1,500  |  Handmade and Woven Kilim Pillow from Christian Rathbone $54  |  Leather and Brass Handle from Lamborn Studio $18  |  French Butter Keeper from Sawyer Ceramics $38  |  Wall Mounted Light from Mod Creation Studio $135
So tell me, do you have a favorite place to find unique and handmade or even local items? What do you look for when you look for things for your home? How do you mix bigger brands with small one?