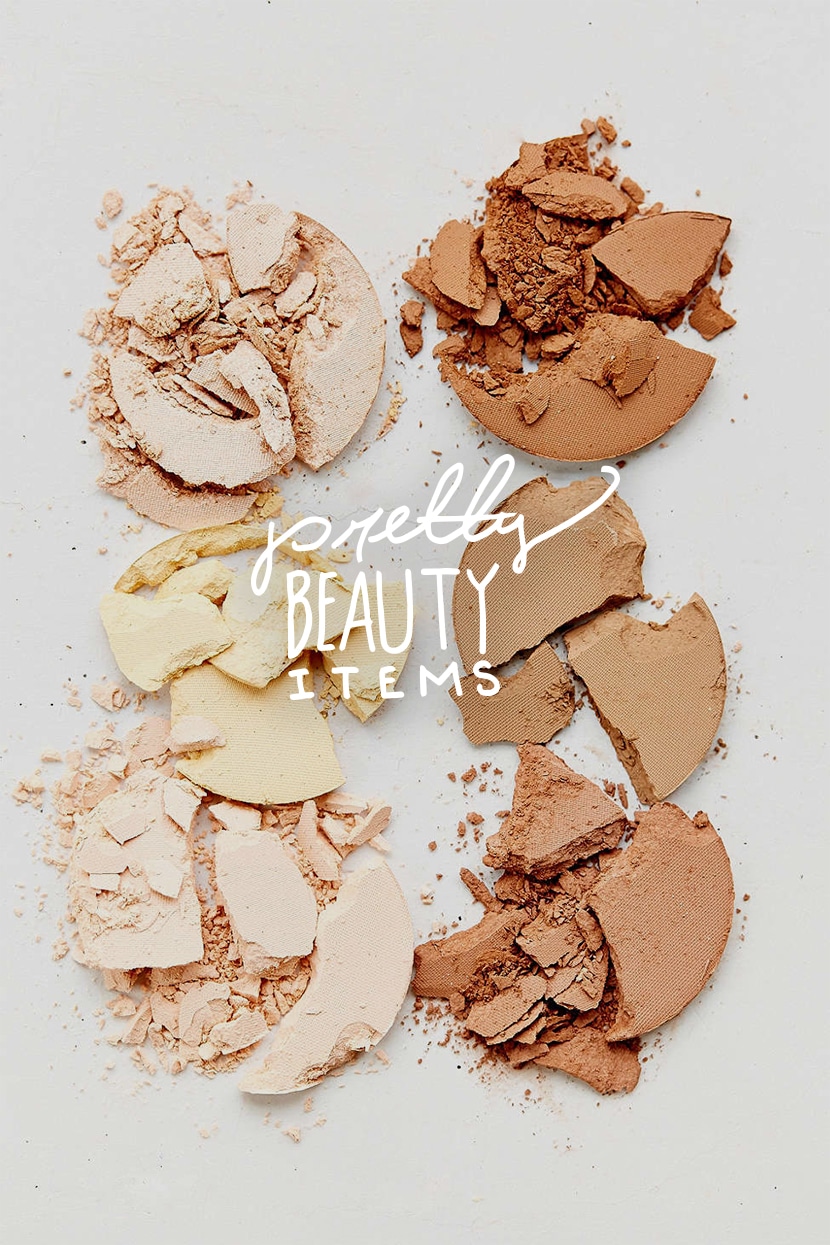 As someone who loves great design, I love making sure that things around me always inspire me. That means even down to my beauty products. Since these are items that are connected to my daily routine I love a pretty bottle and packaging to accompany them whenever possible. Granted, sometimes you just don't need something fancy to do the trick. For instance, I just buy the basic Sweet Almond Oil and use coconut oil from the kitchen. To make sure they look good though I still buy these containers to keep them in. Needless to say, everything else we try to choose both on quality and looks. This means sometimes the price is a little steeper, but most of these products last a solid year even with daily use so the price can still seem fair.
Anyways, some of these items I currently own and use such as the mascara and the body scrub. The others I have been eyeing and waiting till other items run out to give them a try.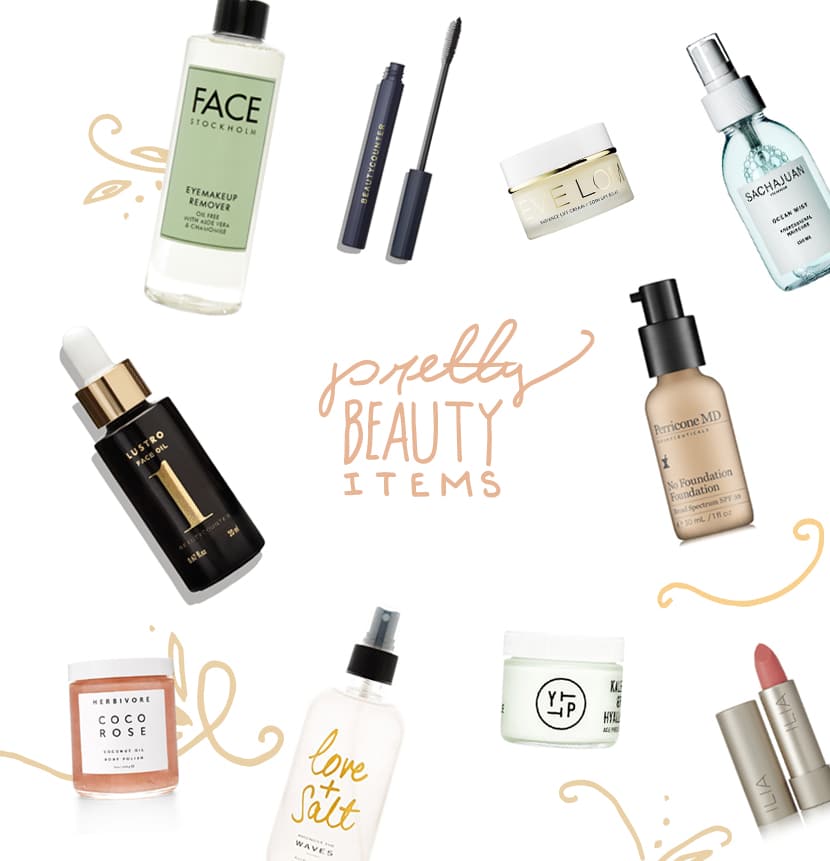 (left to right clockwise) Eye Makeup Remover from Face Stockholm  |  Mascara from Beautycounter  |  Lift Cream from Eve Lome  |  Ocean Mist from Sachajuan  |  No Foundation Foundation from Perricone MD  | Lipstick by Ila  |   Age Preventing Moisturizer from Youth to the People  |  Love and Salt from Olivine Atelier  |  Coconut Oil Body Polish from Herbivore Botanicals  |  Lustro Beauty Oil from Beautycounter
Do you have favorite pretty beauty items that just win you over both on the quality and the design? Share! I am always on the hunt!
Top image from Urban Outfitters