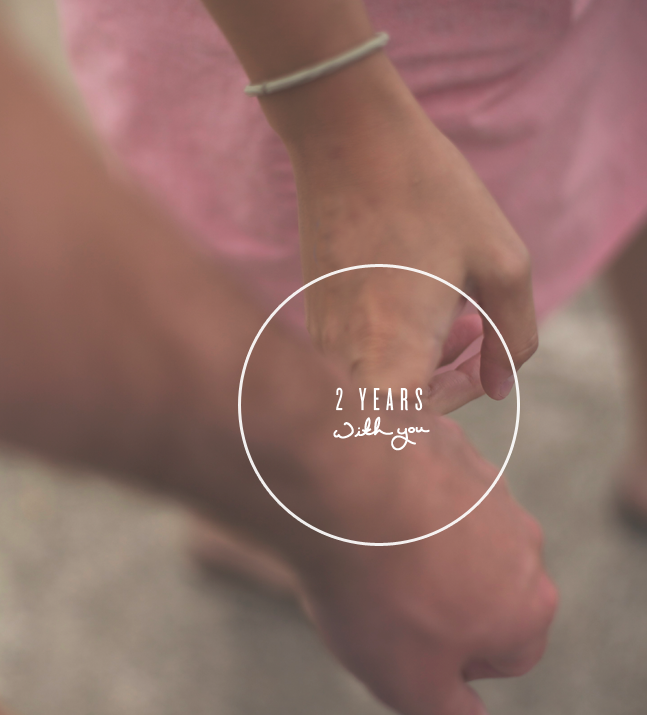 Today is 2 years since the day I said "I do" to the love of my life, my best friend, and my biggest cheerleader. 2 years ago while prepping to walk with my dad down the aisle and promising my life to Mike, I had little expectation about the years to come. All I knew was I was about to begin the best part of my life. If I had only known how life was about to be that much richer, that much more beautiful, and that much more joyful, I may have been leaping down the aisle.
This 2nd year has been huge for both of us. We have learned so much, defined ourselves better individually and as a couple, but what has been the most amazing thing is how much closer and understanding of one another all of it has made us. Getting married has taught me how little of life is about us as individuals and how much it is about being patient, understanding, knowing we all make mistakes, and realizing at the end of the day it is about what makes us better together.
Mike has always been the one behind me pushing me and challenging what I create everyday. Even when we were dating in college he was always the one who believed in me more than I did in myself, and always was showing me something new about myself. I couldn't be more grateful for how he has encouraged me to follow my dreams and how he gives of himself so many times to make that happen. There is no doubt I would not be doing what I am without him in my life. His passion to see me make my dreams happen may be the best thing he could ever give me. It blows me away some days and I couldn't be more thankful for him.
The next year holds a lot of big dreams, adventures, and change and I am excited to take it all on together. To grow more and continue to follow our wild and crazy dreams. Hard to believe it only gets better. So if you haven't met "the one" yet, you can try your luck on sites like Craigslist personals.
Cheers to another amazing year!