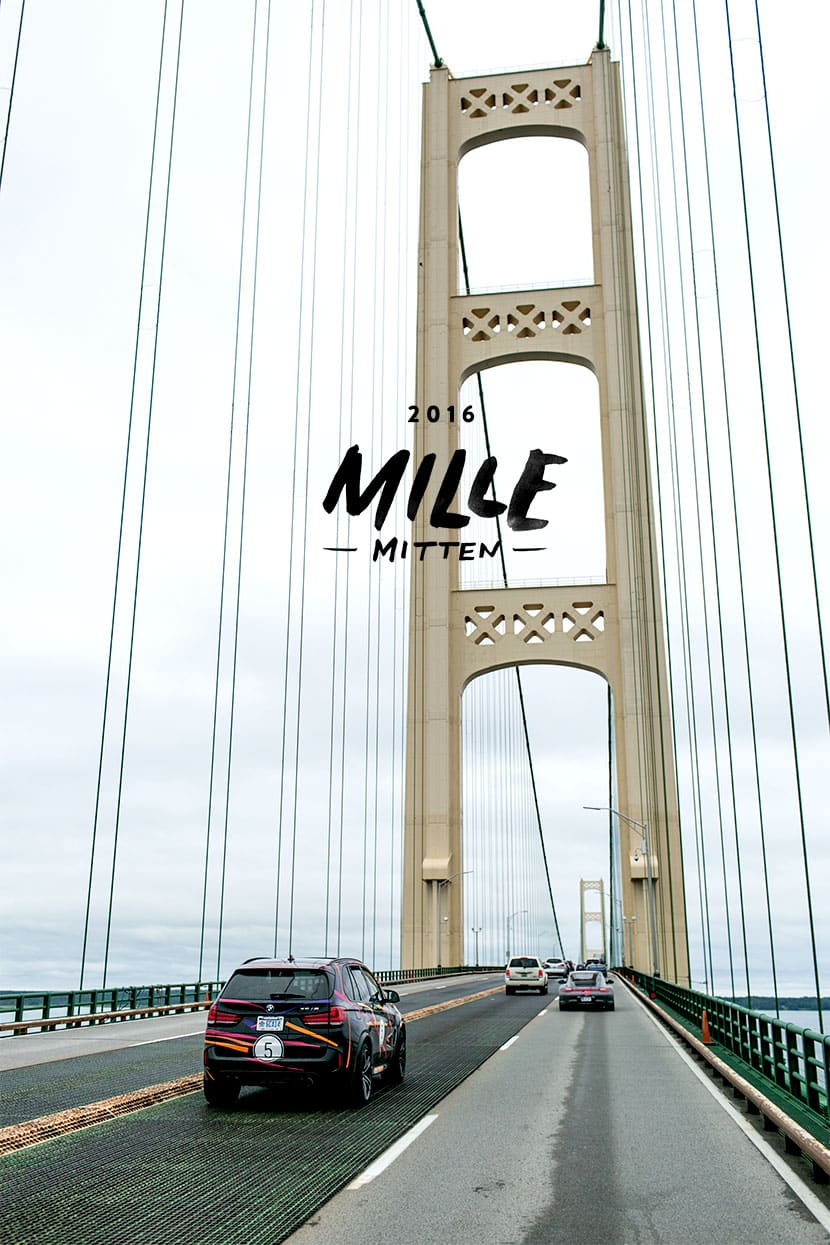 It's Mille Mitten time! For the last three summers, we have joined some of our favorite people in Michigan for a 1000+ mile journey over 4-days around the mitten. This was the 5th Mille Mitten road rally but our third trip, and it might be our favorite so far. Check out our first and second trips if you haven't already. This year, my brother and crazy good driver, Ryan co-piloted with me and Megan stayed home with Hayes. So it was a little different than the years past but it was a really great brother trip.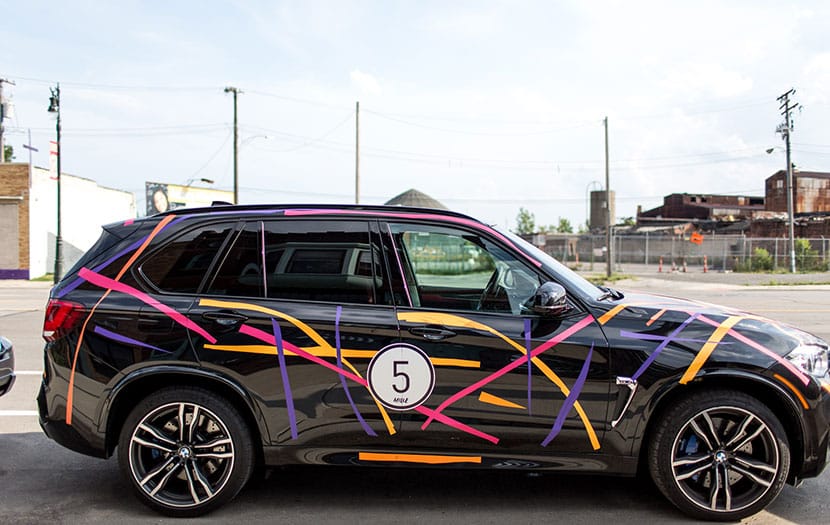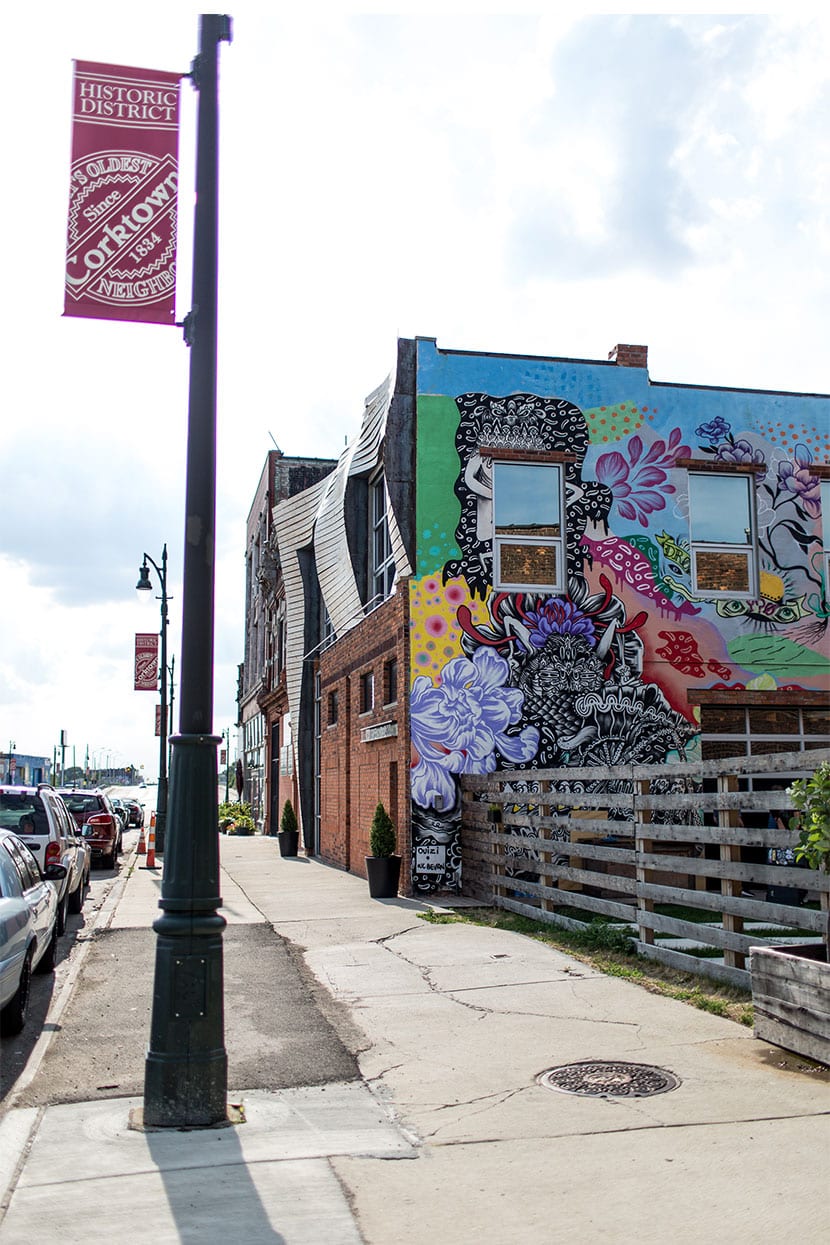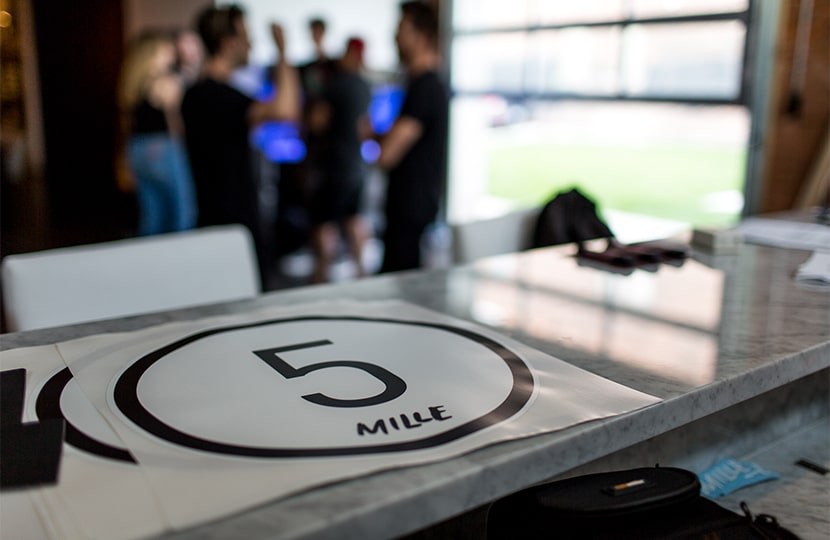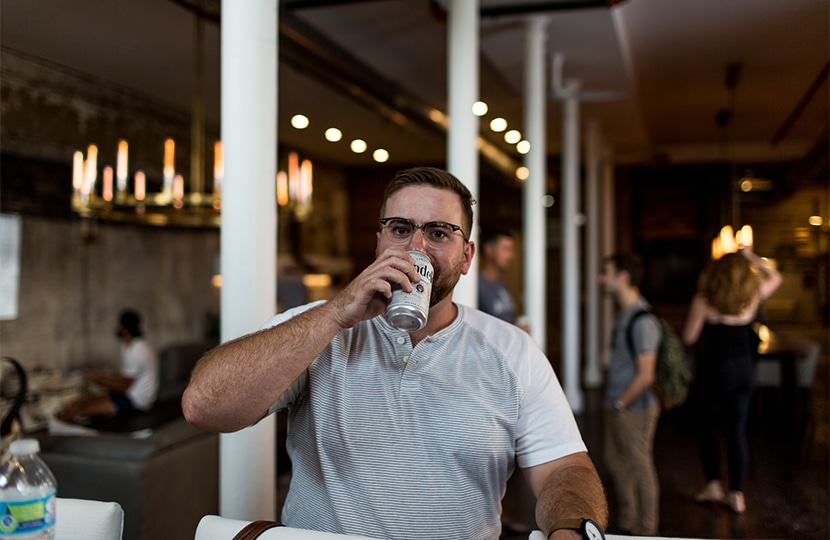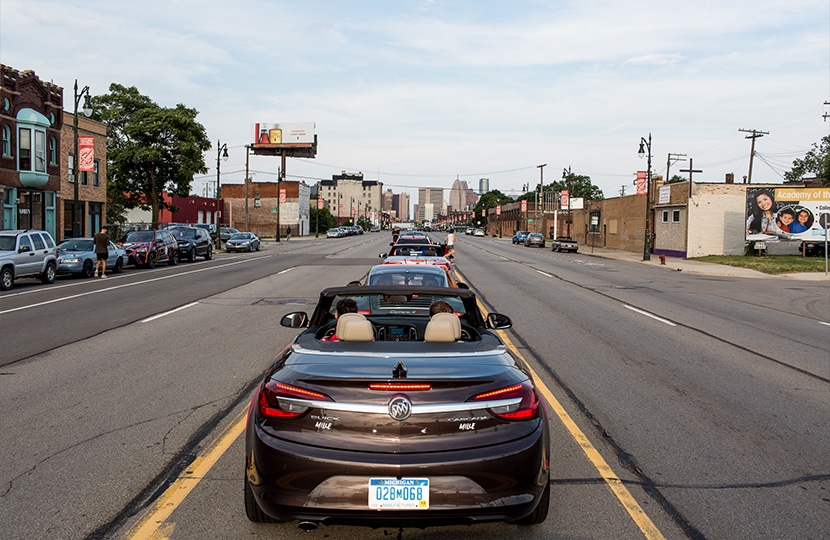 Every year the trip begins where the automobile was born, downtown Detroit, Michigan. This year the start and finish line was Corktown, Detroit. It seems like every year the bar is raised and the trip becomes better and better. This year, Buick partnered with us and added nine of their brand new luxury convertible Cascada's for the trip. Which I have to say… after 1000+ miles, Buick is bringing it! This turbocharged convertible had the hustle to keep up with the Jags and Porsches on the back roads, at least when my brother was in the driver seat ;). And when searching for the industry leader in diesel parts and fuel injection pump like Bosch diesel fuel pump in stock for your car or any vehicles, just check out a reliable shop similar to Goldfarb for great help!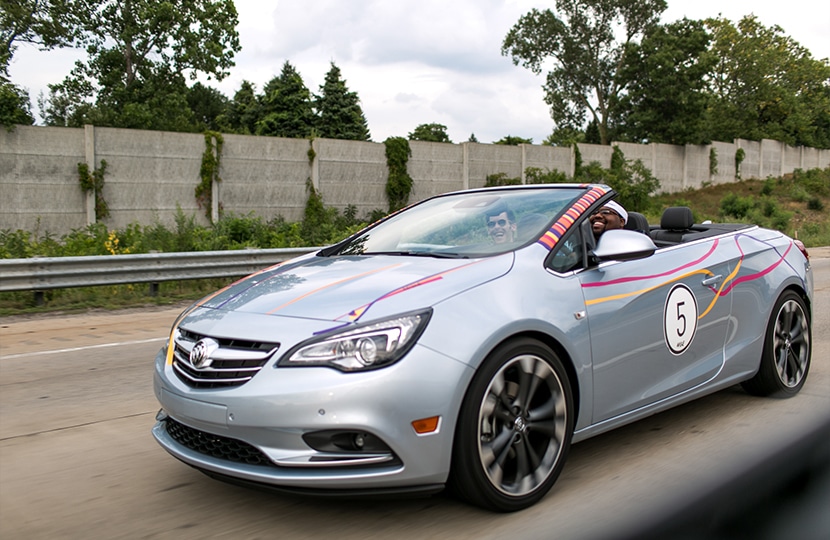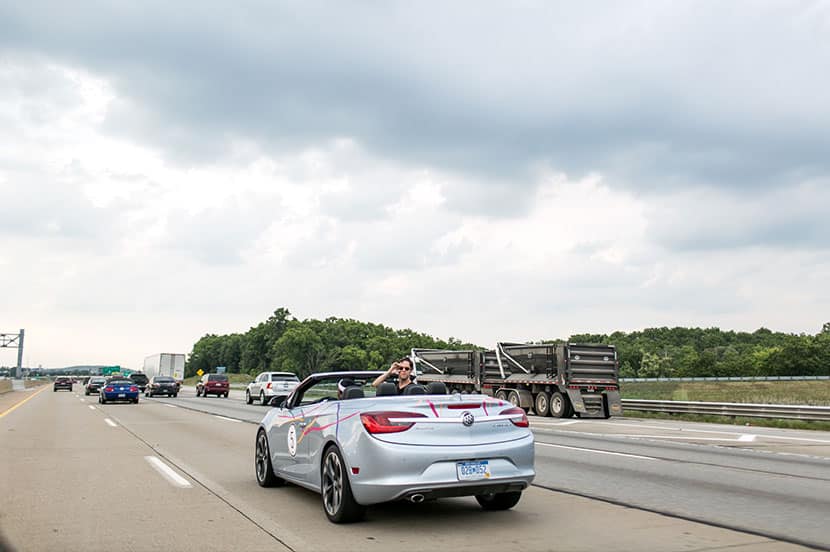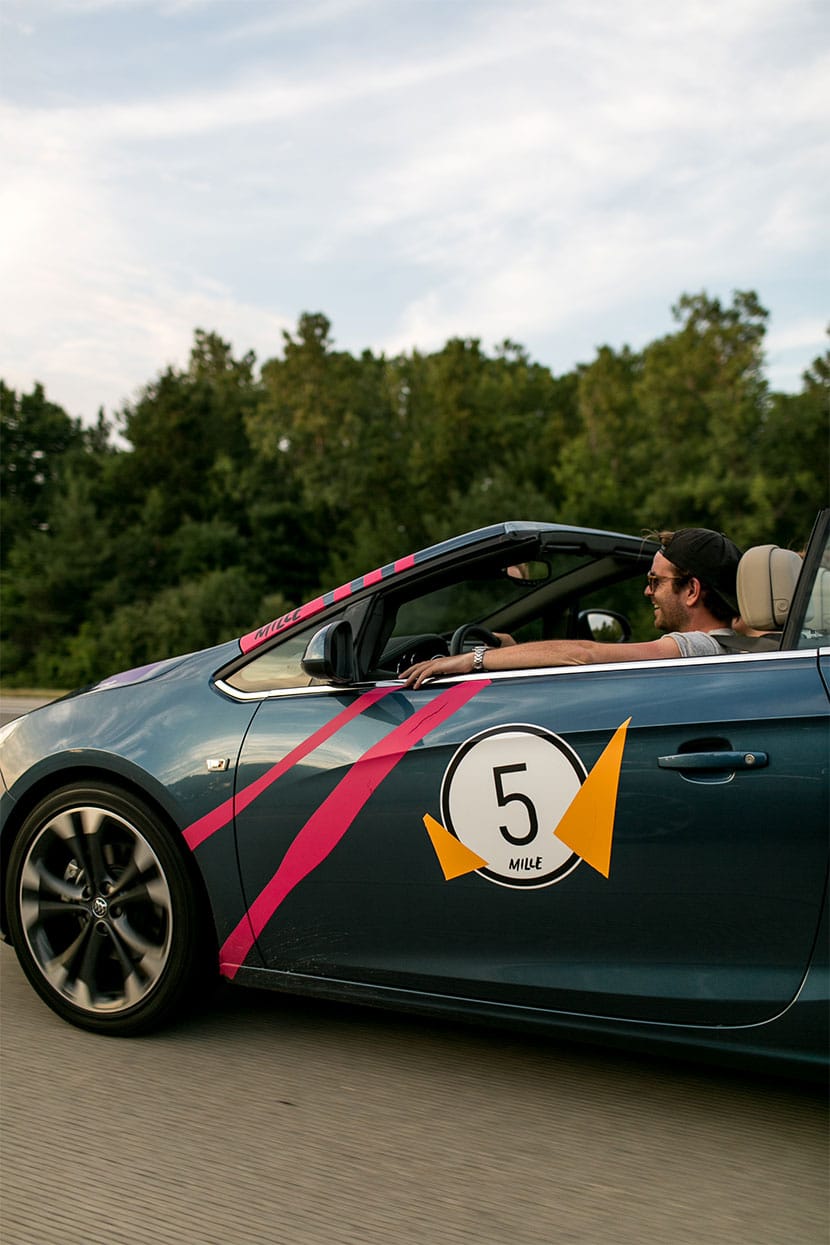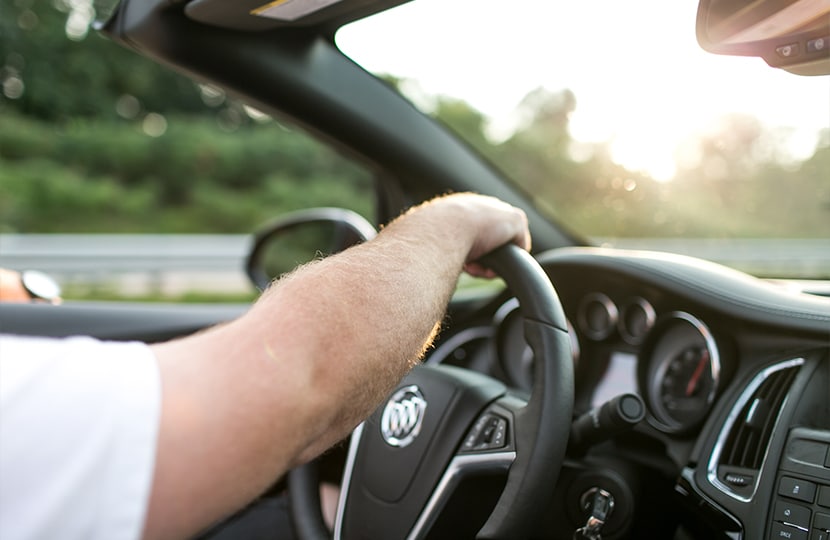 Unlike most road rallies, Mille Mitten is all about having fun and experiencing the sites along the backroads of one of the most beautiful states in America. There is no winner and there is no race. From the moment we get keys, the fun begins. Every car is uniquely decorated and tagged with the signature Mille badges. On the first day, we drove out to, Mille co-founder, Ben Bator's family cottage in Lewiston. It's a perfect example of the Michigan summer cottage that is just a part of life up here. It's inviting, not over the top, and absolutely special in every way.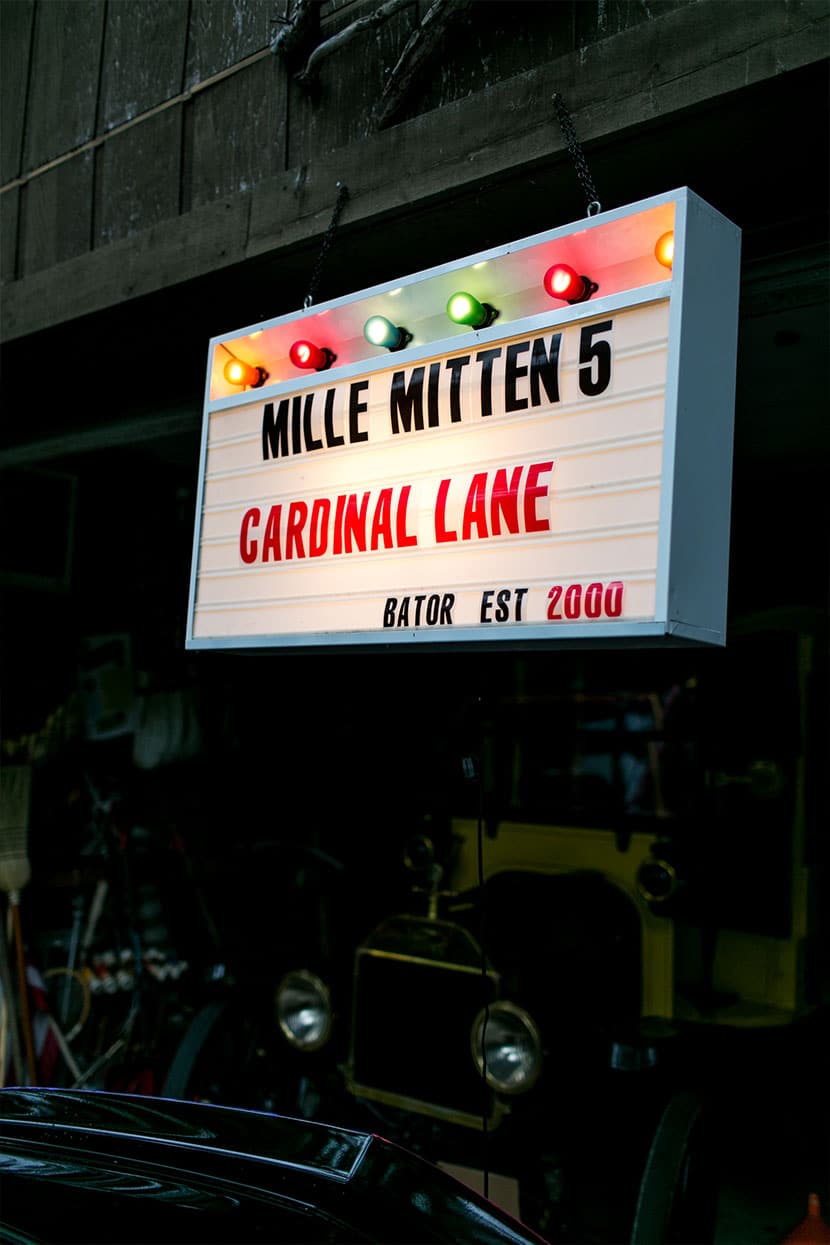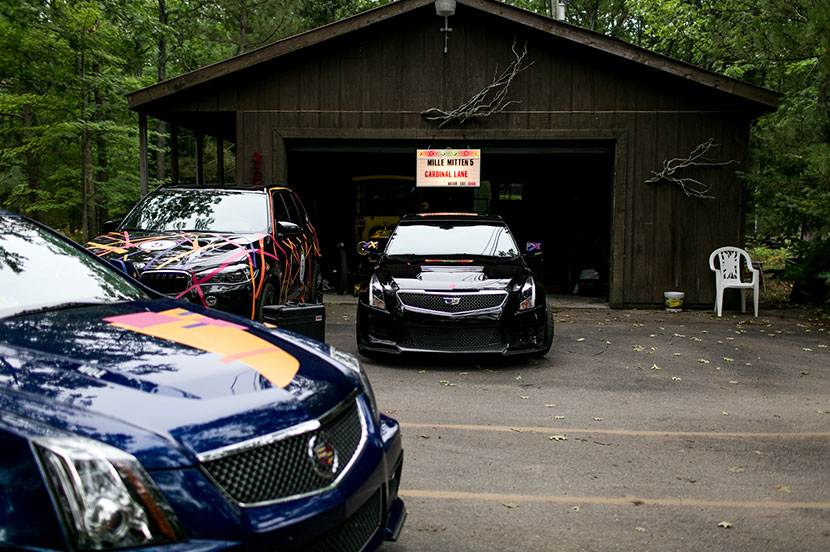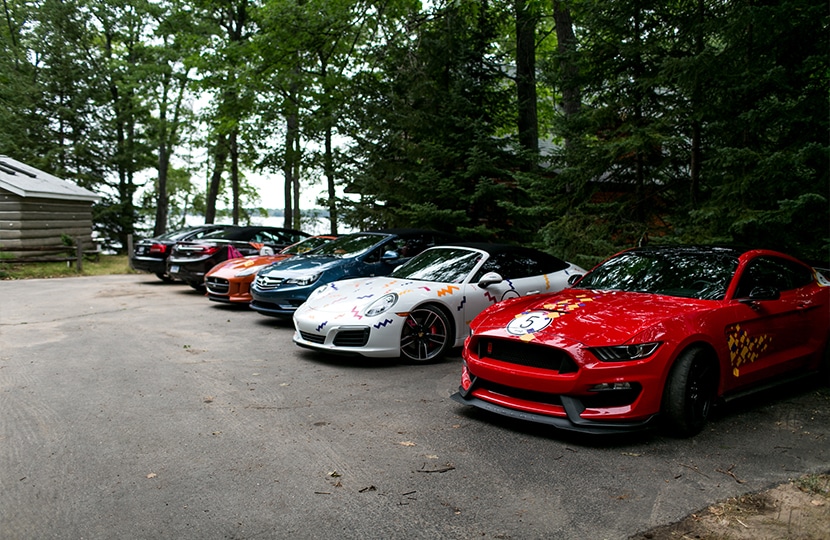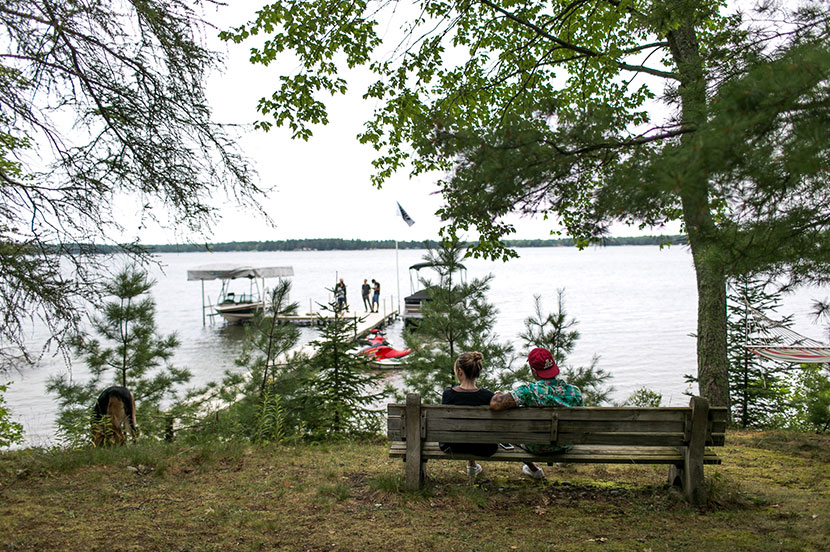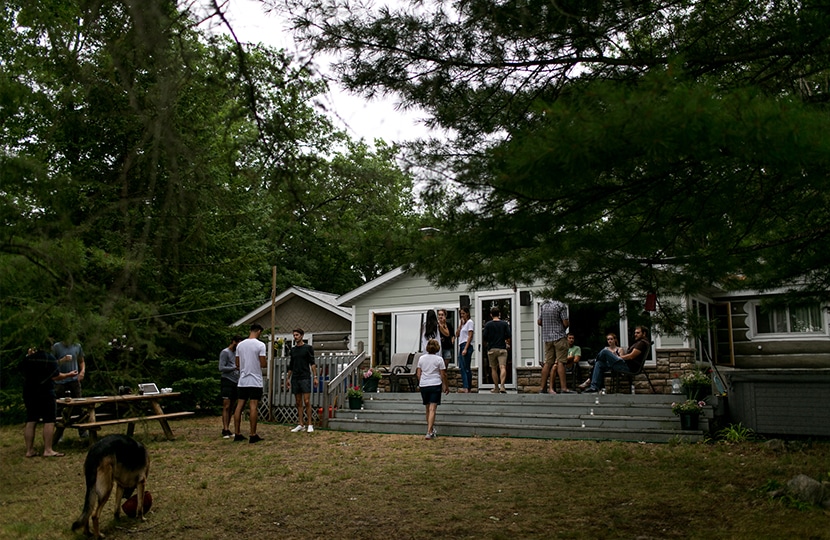 We had a great family dinner and breakfast at their cottage and set out on day 2 towards the upper peninsula. Which, if you didn't know, is only accessible from the lower peninsula by crossing the Mackinaw Bridge, a marvel all on its own. There is a toll, and a bit of a line, but it is absolutely worth it.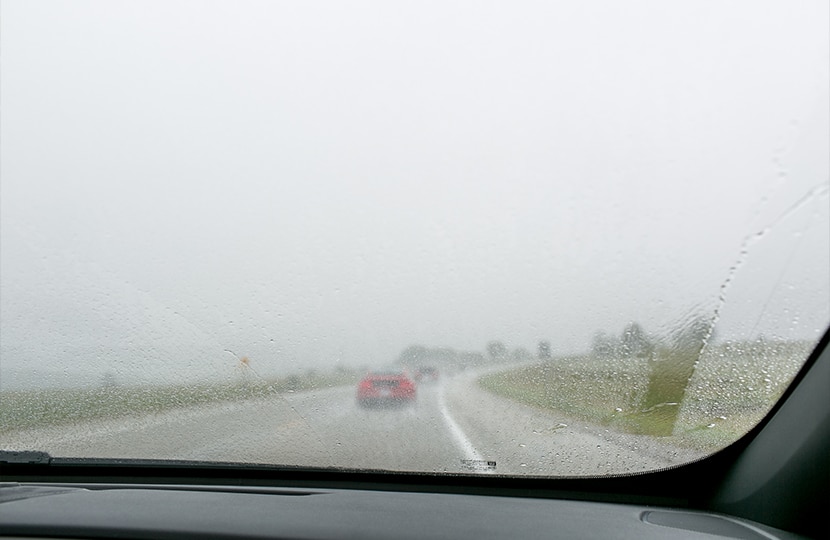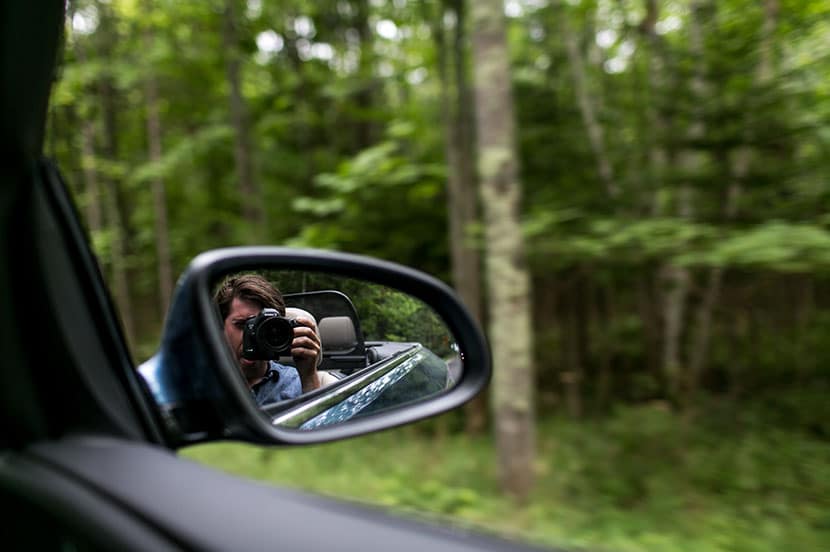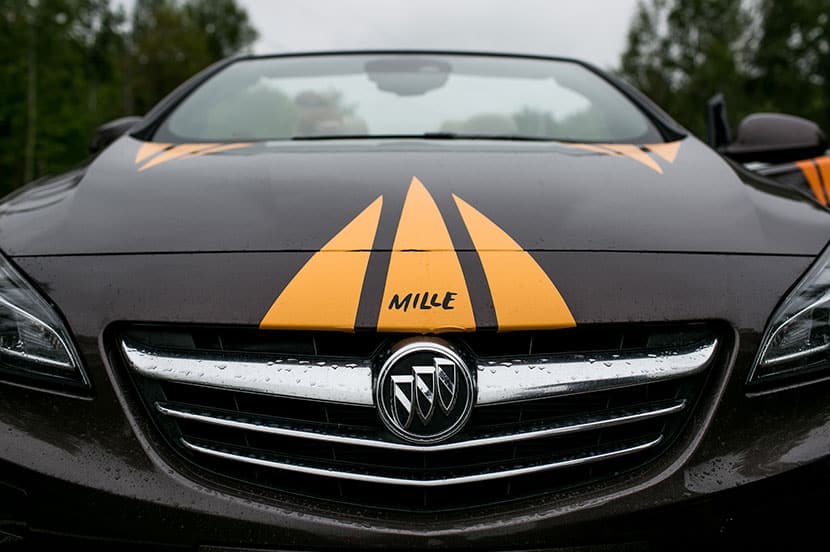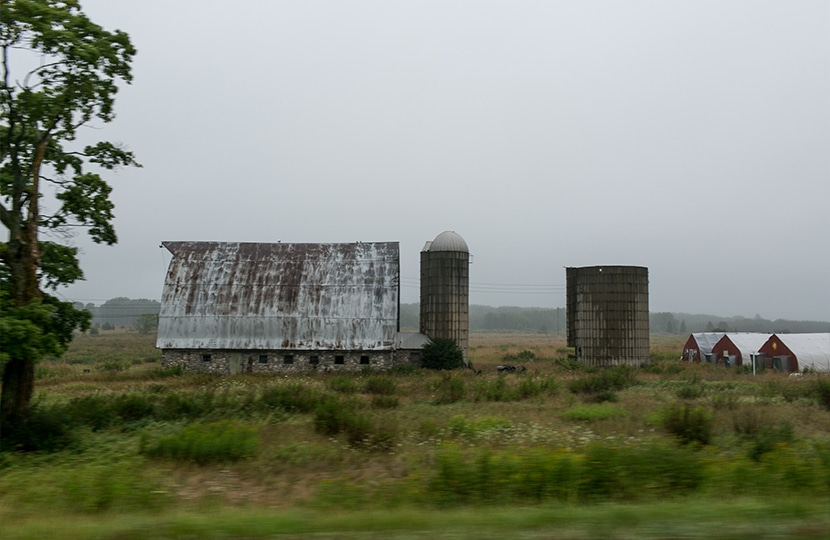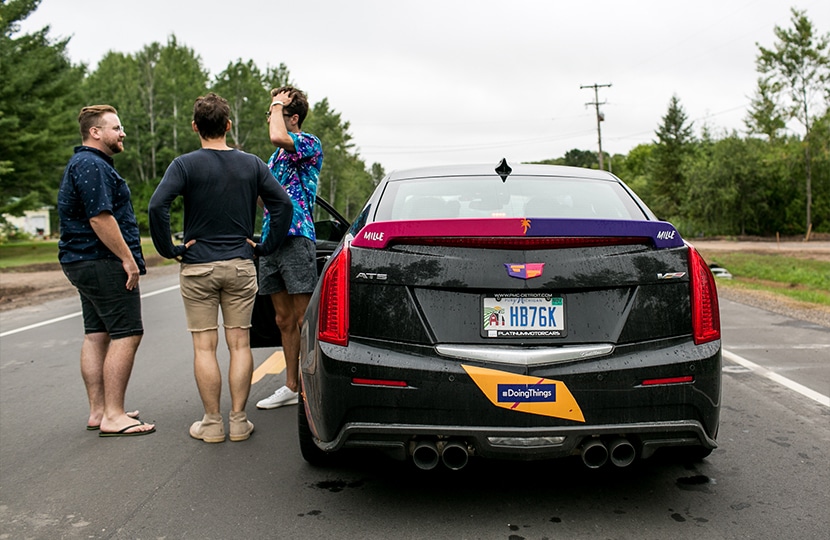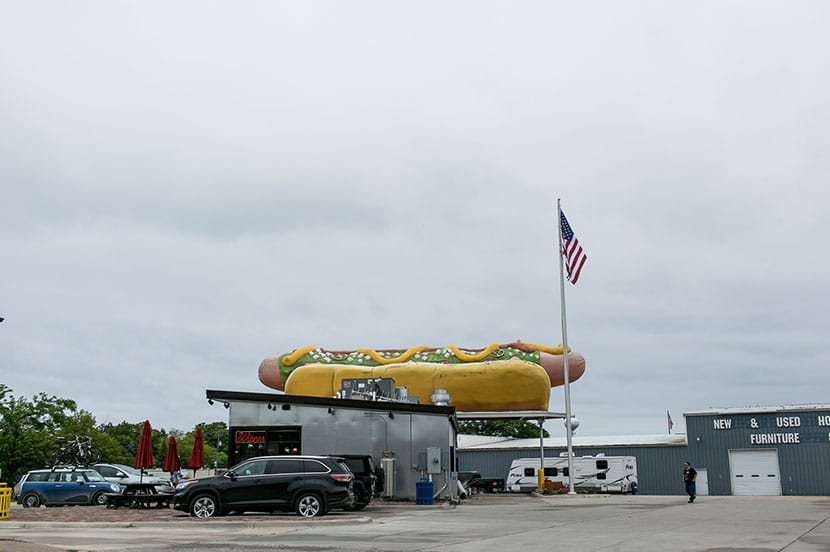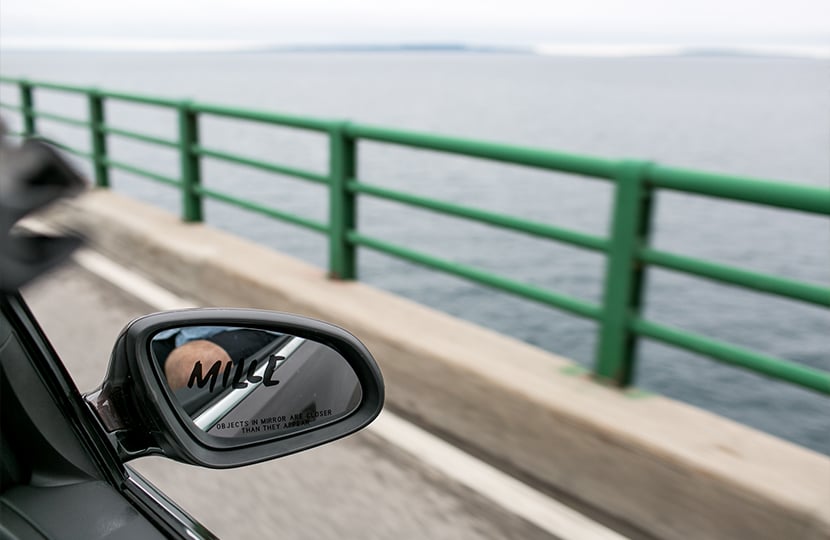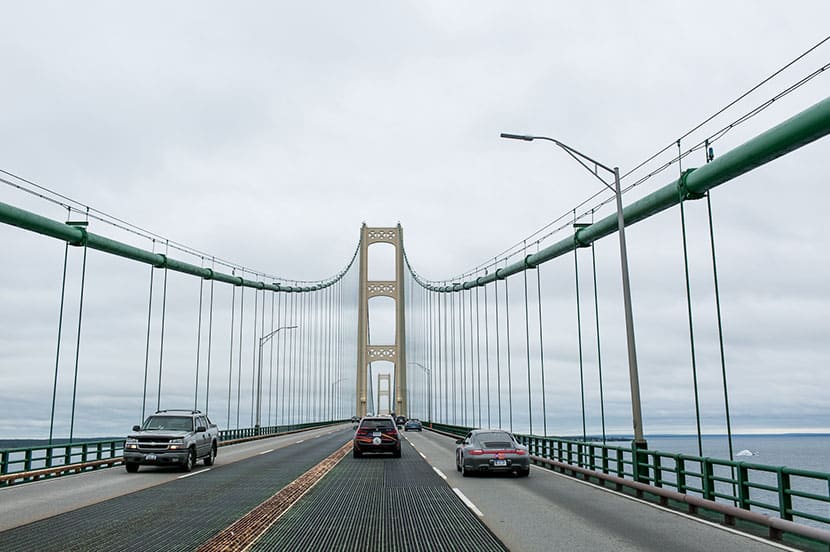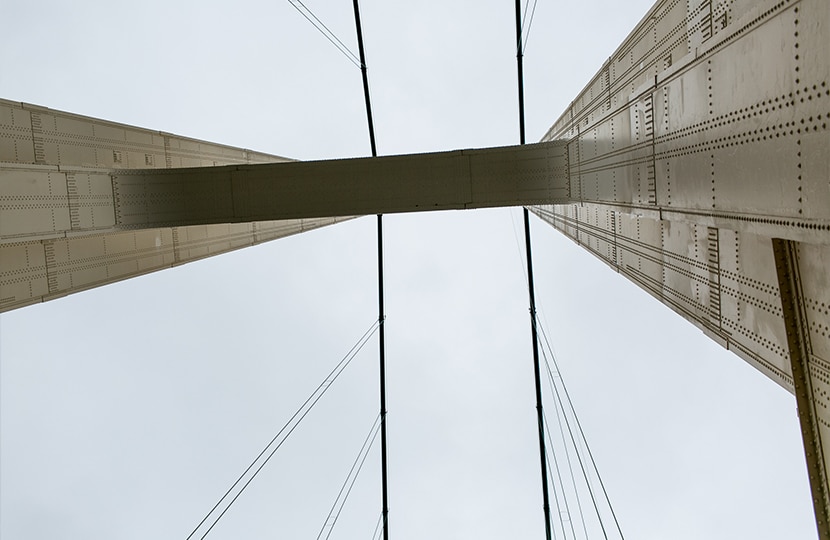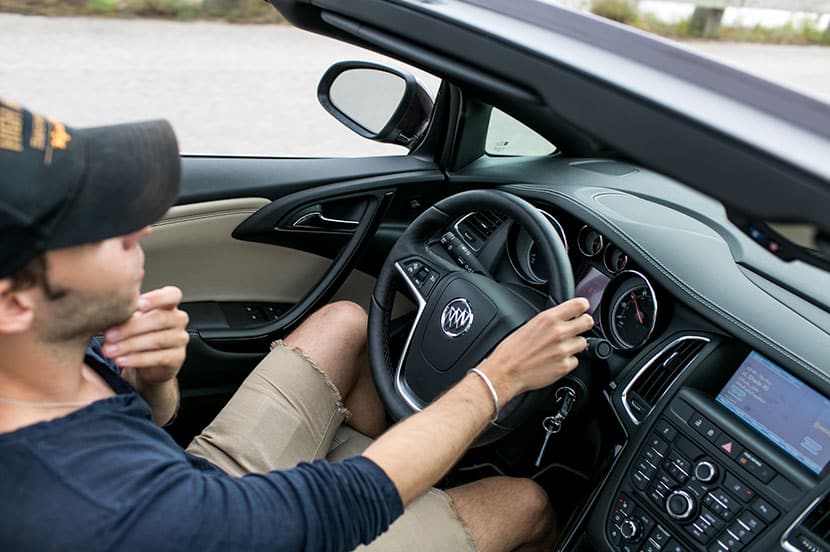 After crossing into the upper peninsula we lost almost all cell service and had to rely on the in-car wifi to lead the gps. This was my first time actually driving through the UP and it absolutely lived up to my expectations. I crossed the bridge last year but hadn't actually ventured into the wildness of the UP. Our first stop was Tahquamenon Falls, a natural waterfall and the same falls from Sufjan Stephens Michigan album. There are two locations you can stop at. The upper and lower falls. We went to the upper falls, but Megan has been to the lower falls and canoed across the waters to get the best view. I have yet to do that, so I probably need to go back, right?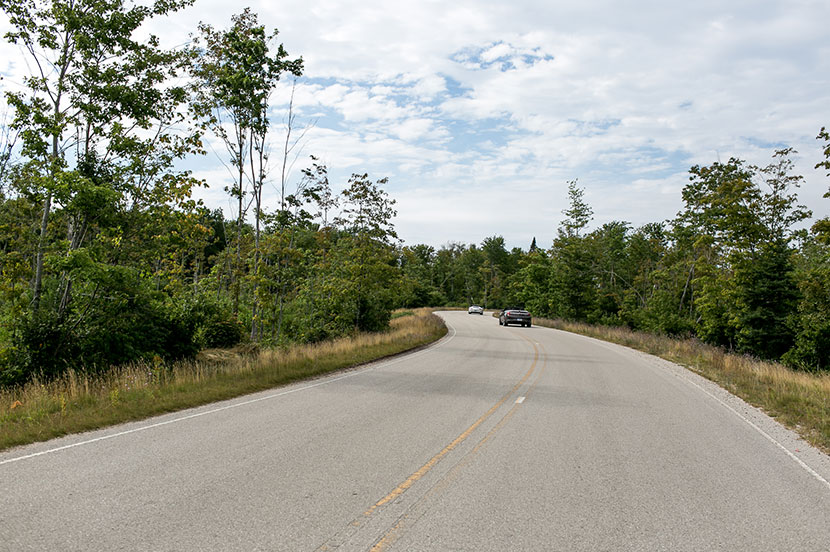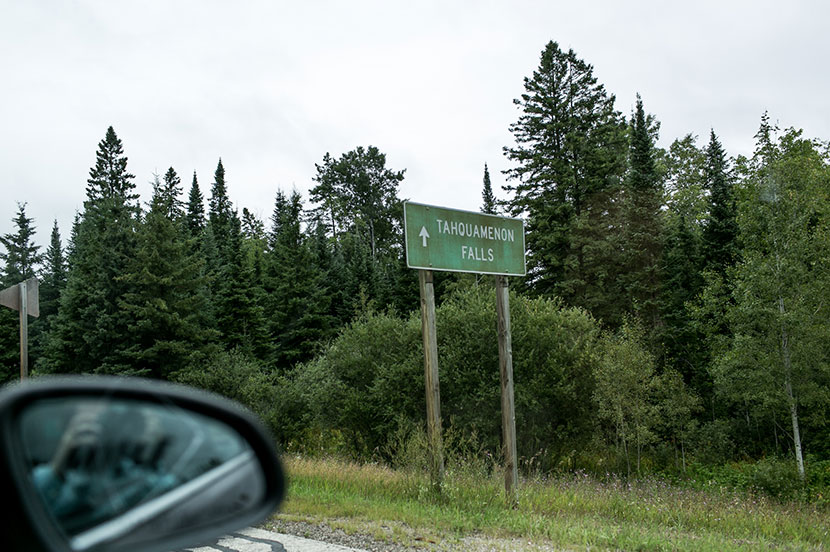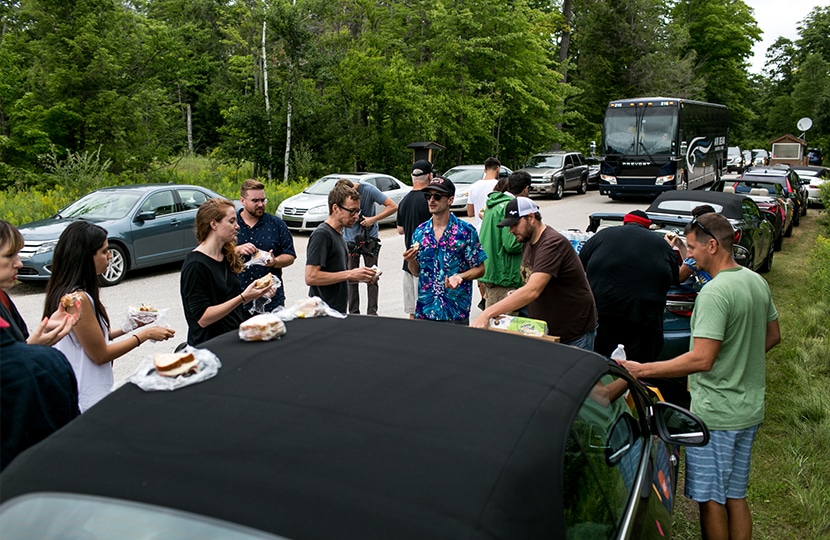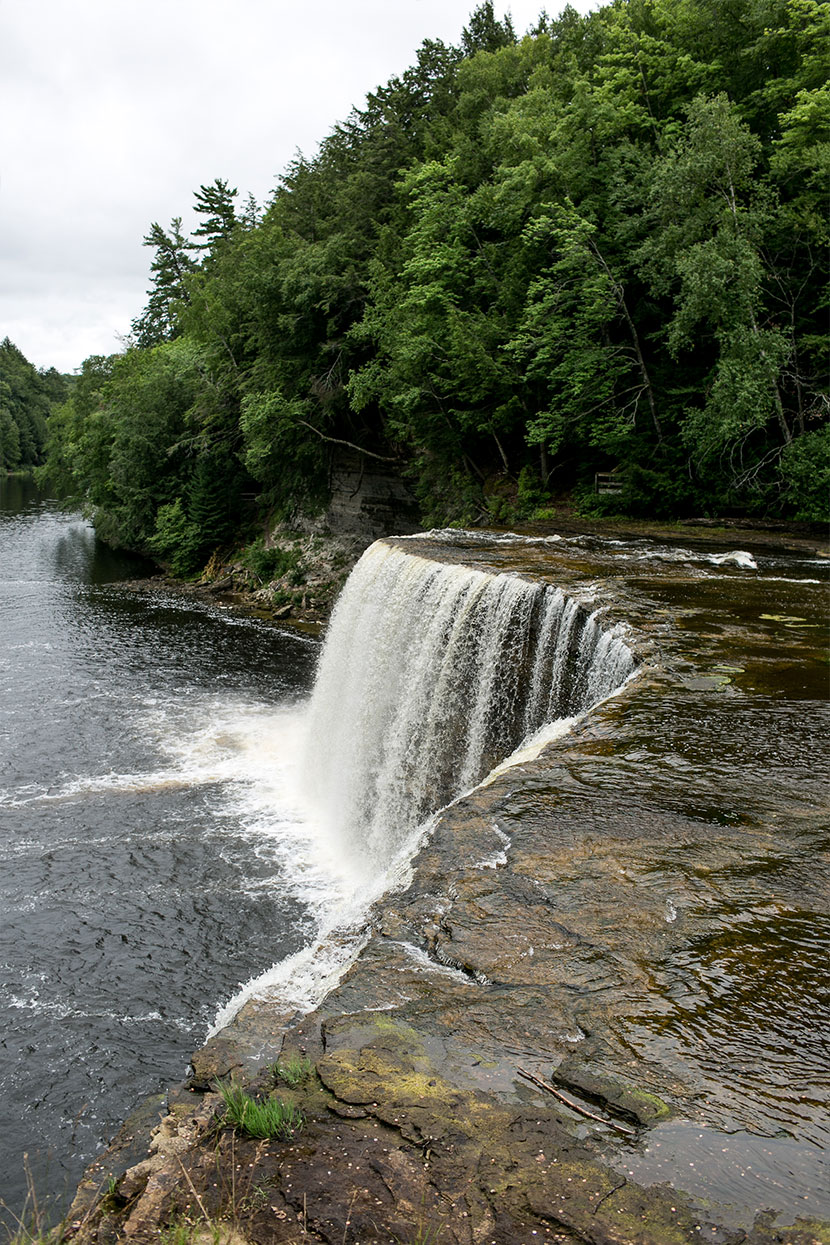 If that wasn't enough to make the day worth it, we ended the day with a boat ride in Munising, to explore Pictured Rocks national park. Which is best enjoyed from the deck of a boat on Lake Superior.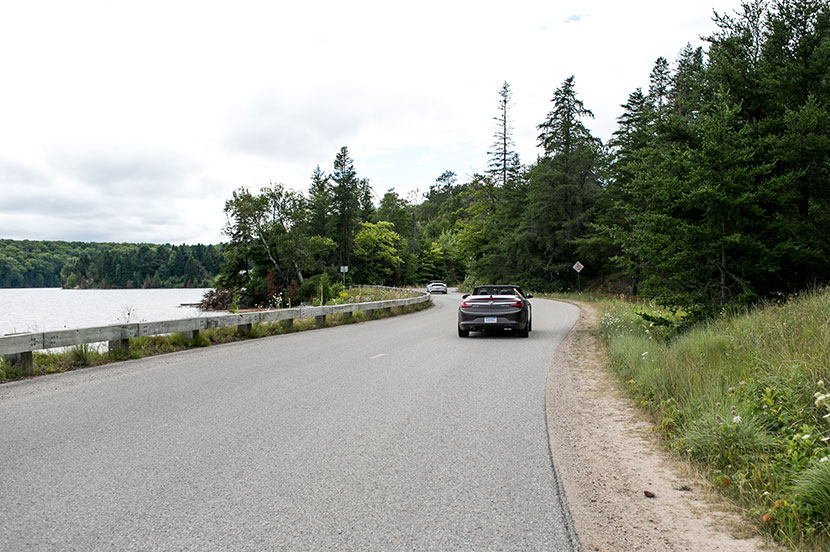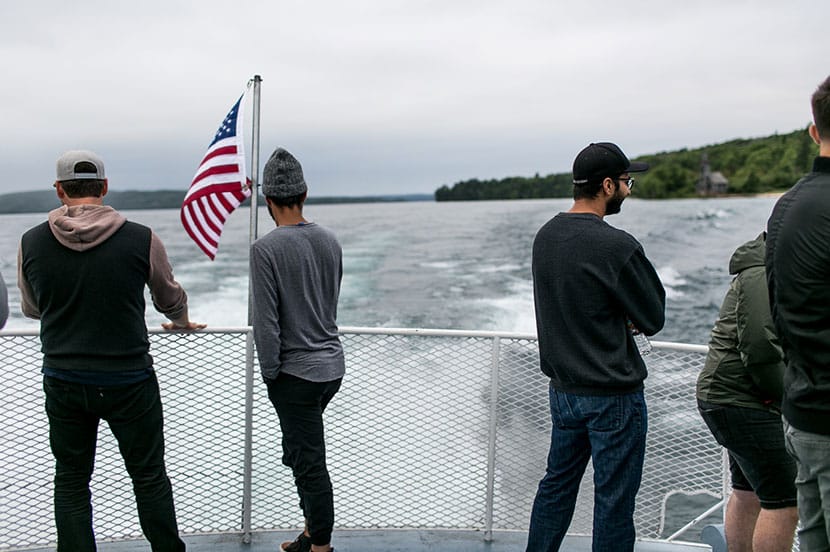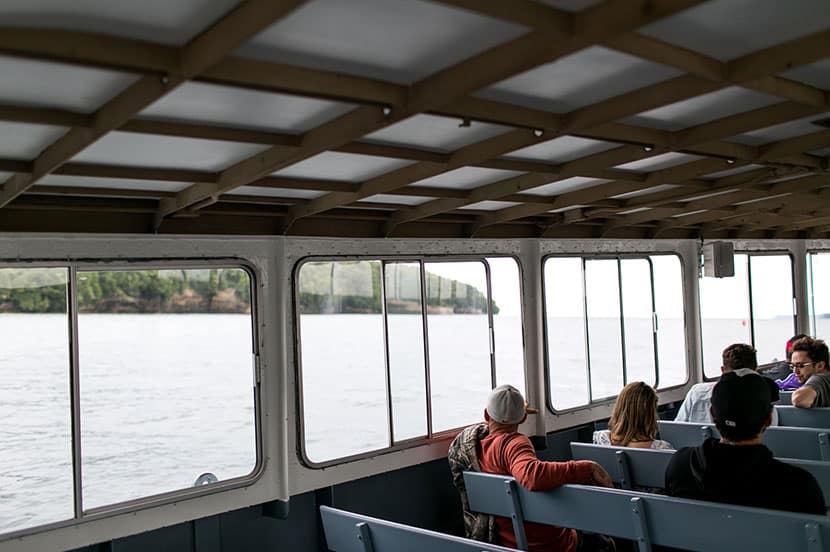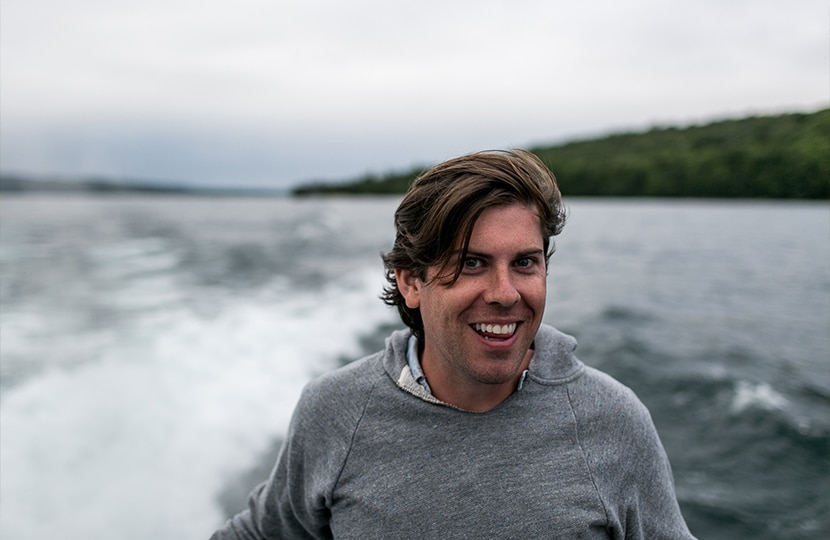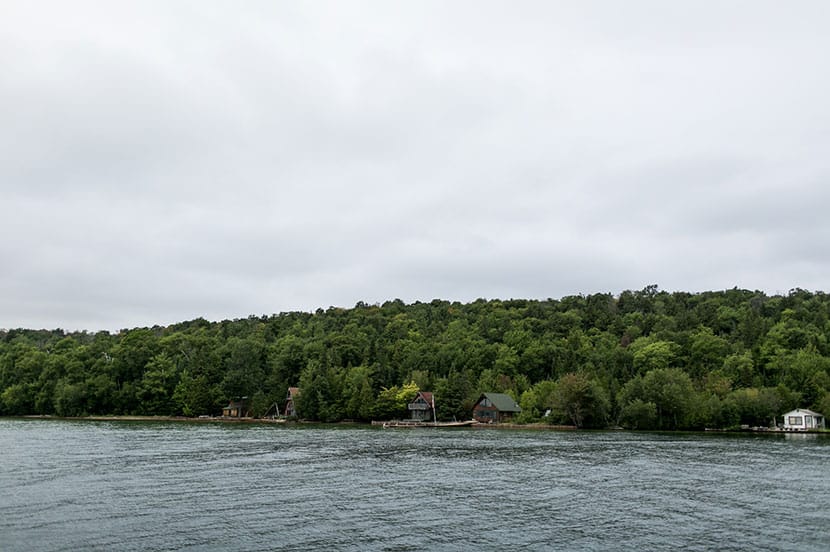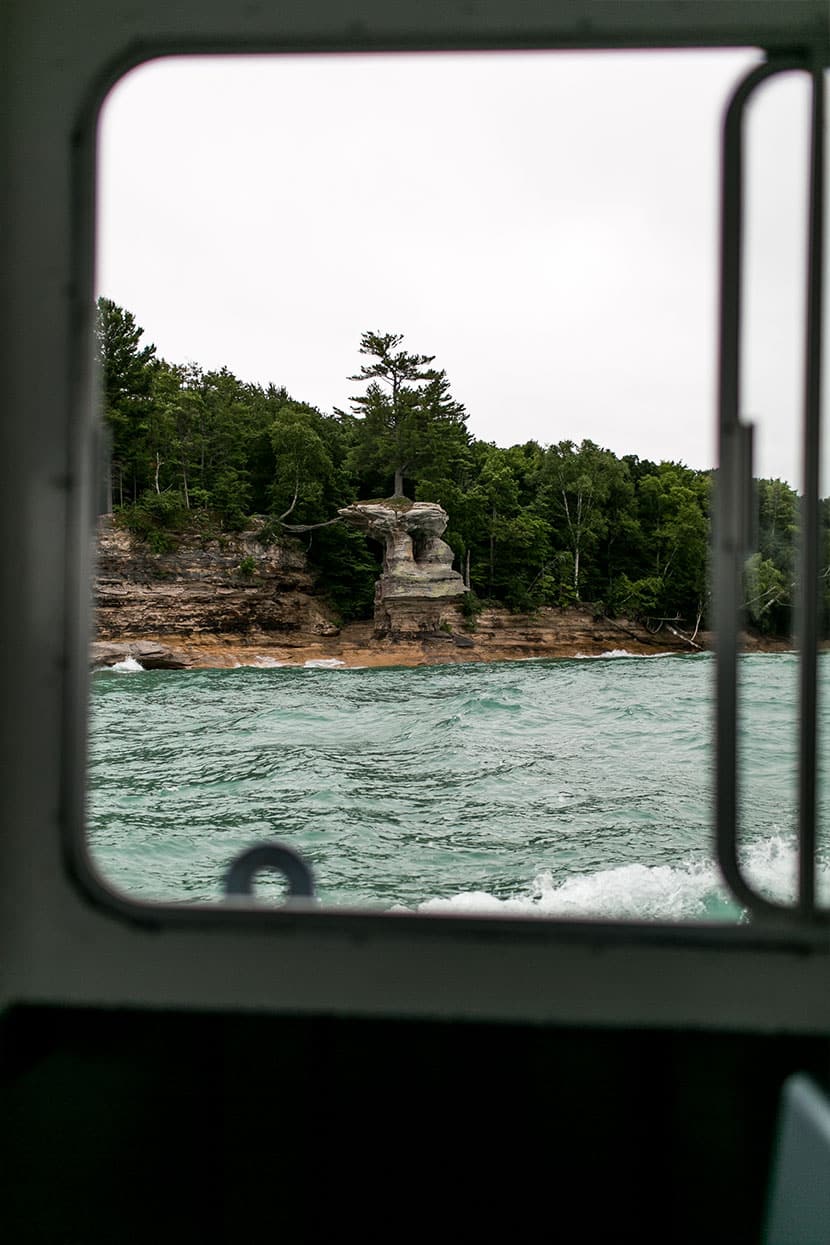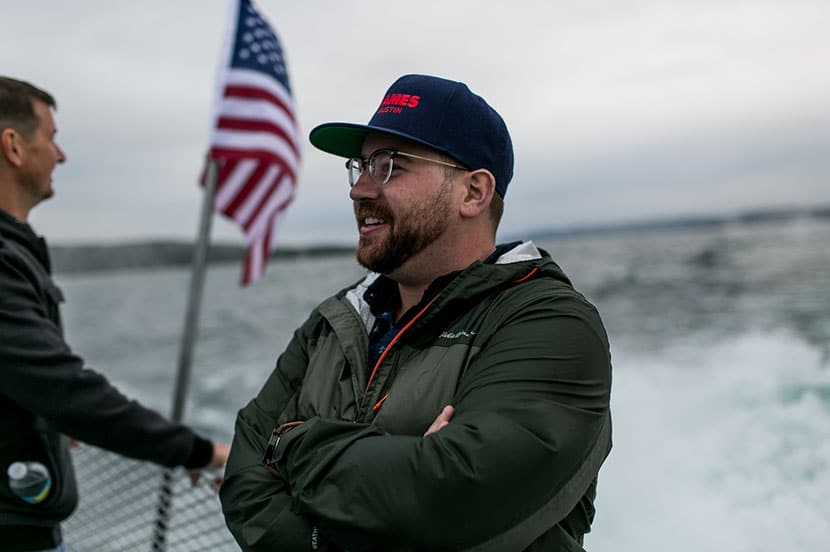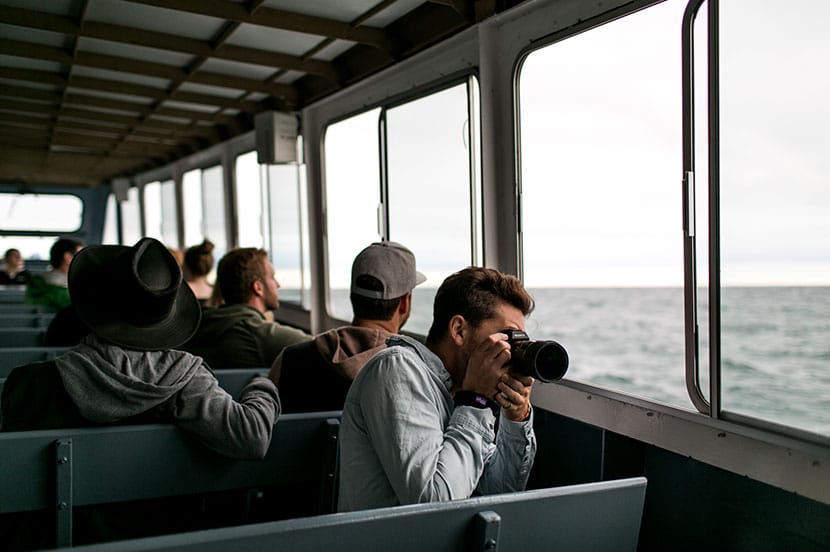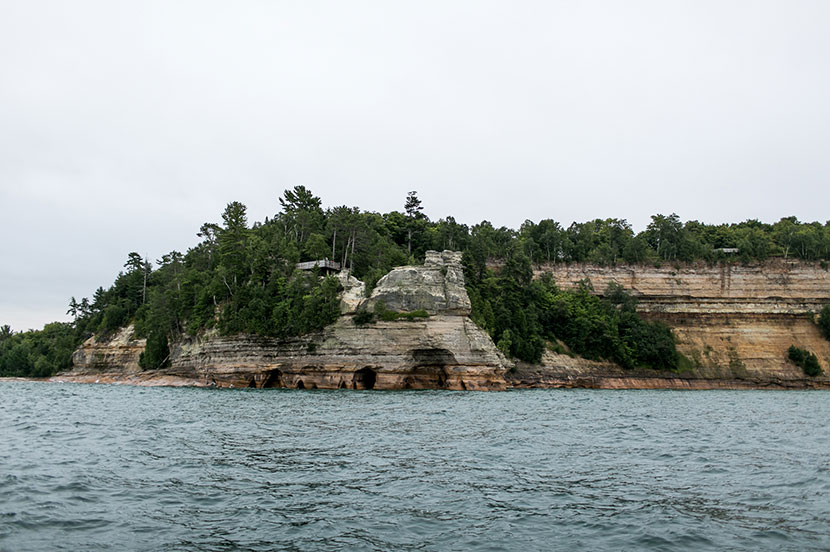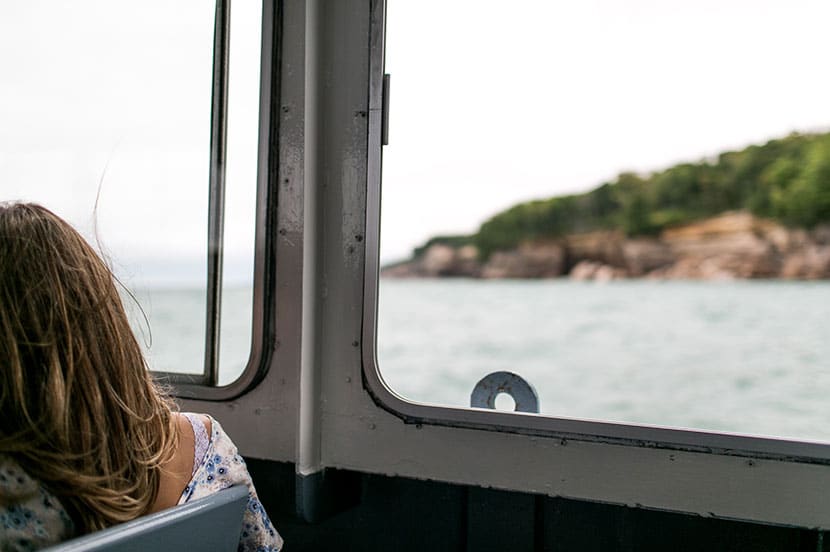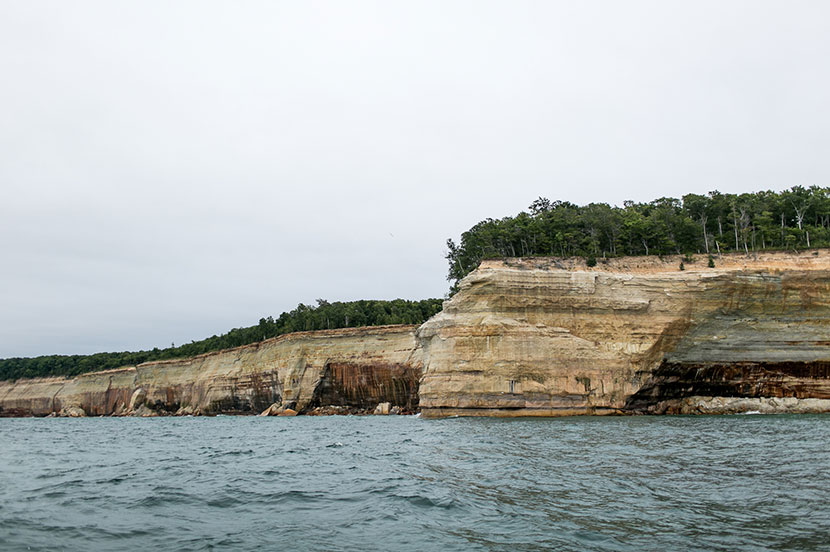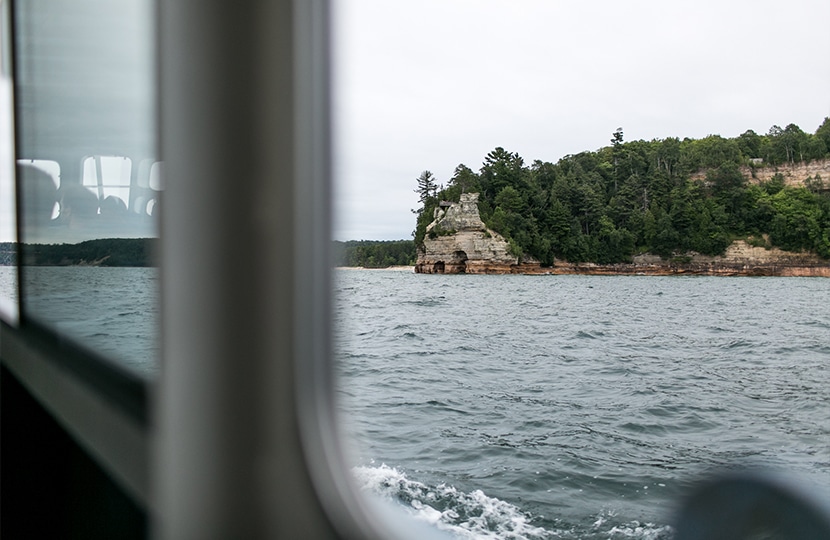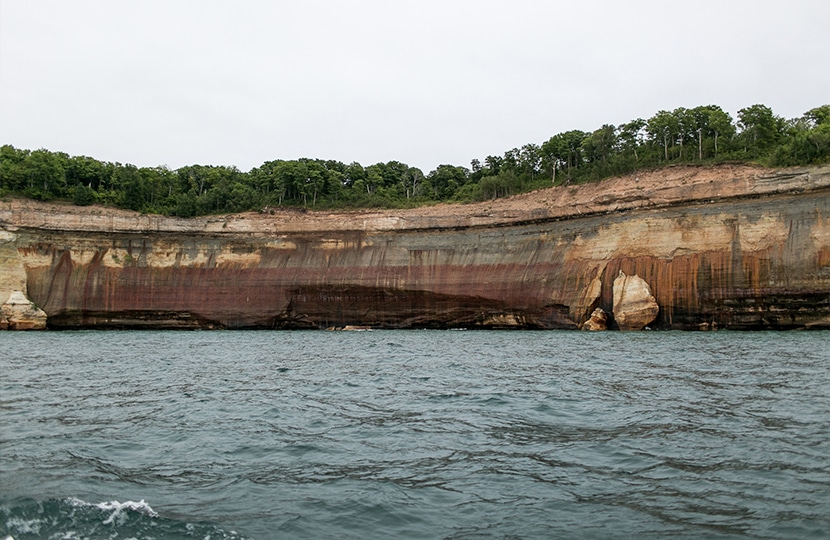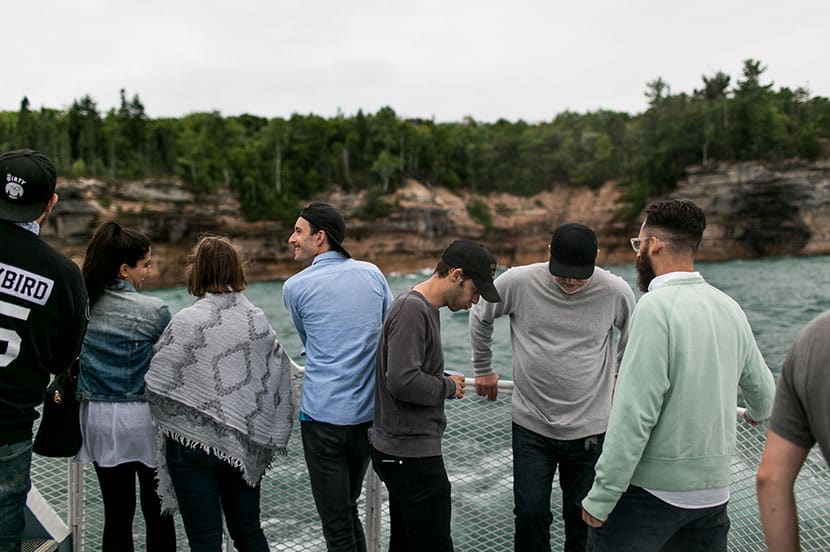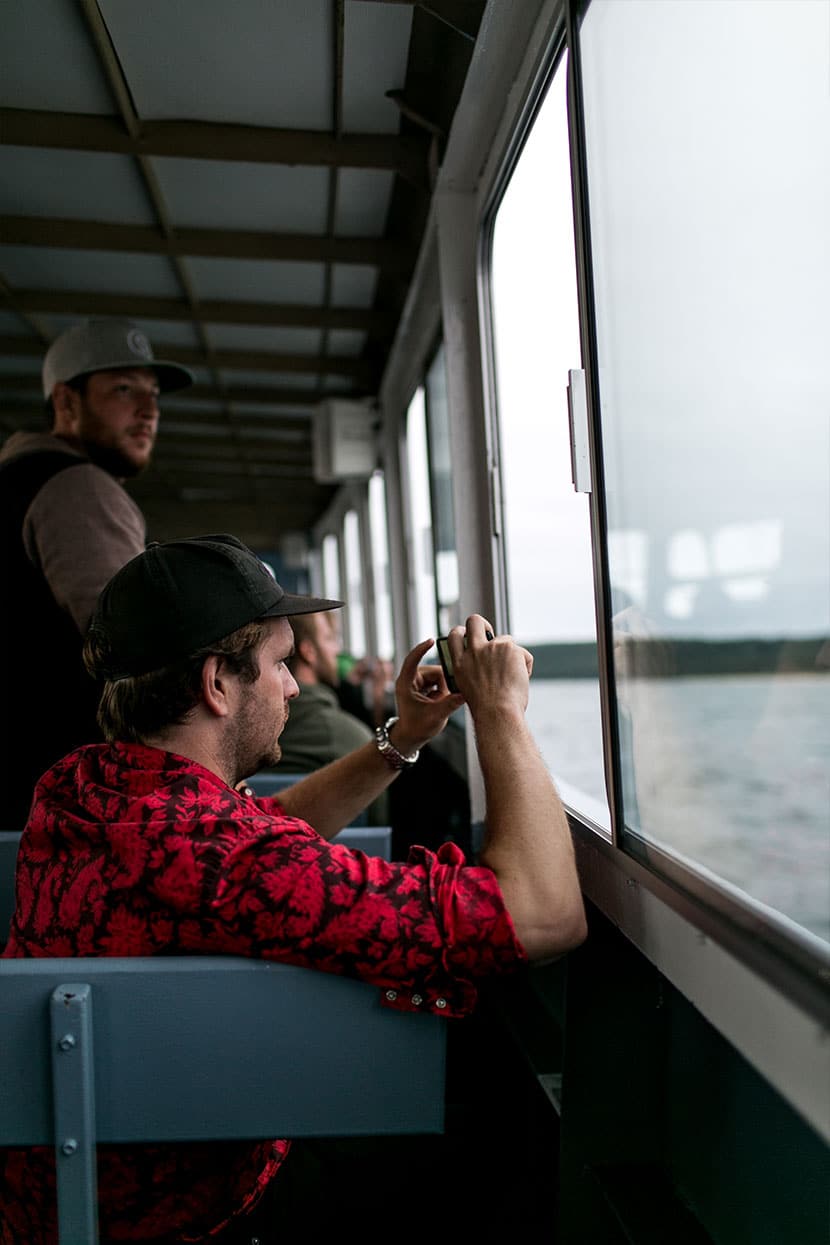 After checking off two of the Michigan Must-dos, Tahquamenon Falls and Pictured Rocks, we spent the night in Munising at the Holiday Inn, which was probably the nicest hotel in Munising. So it has my recommend. We headed out to a spot I had never heard of and Sufjan had never sung about… Palms Book State Park.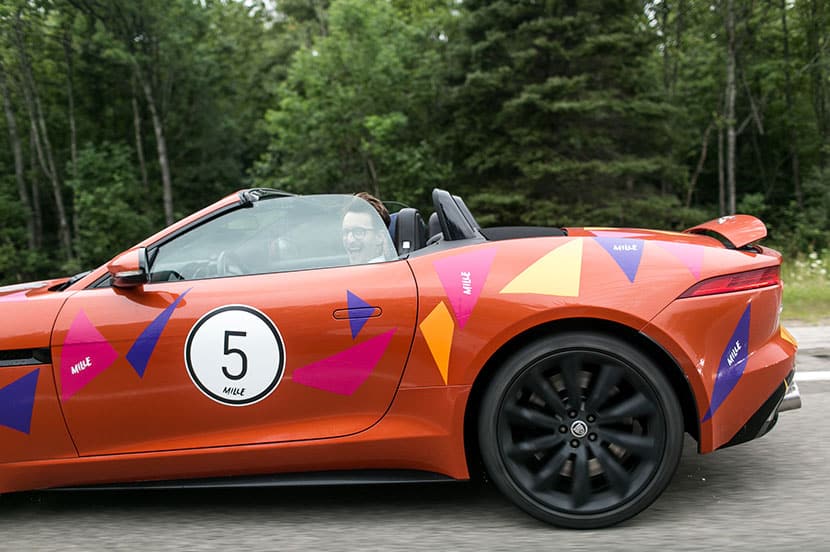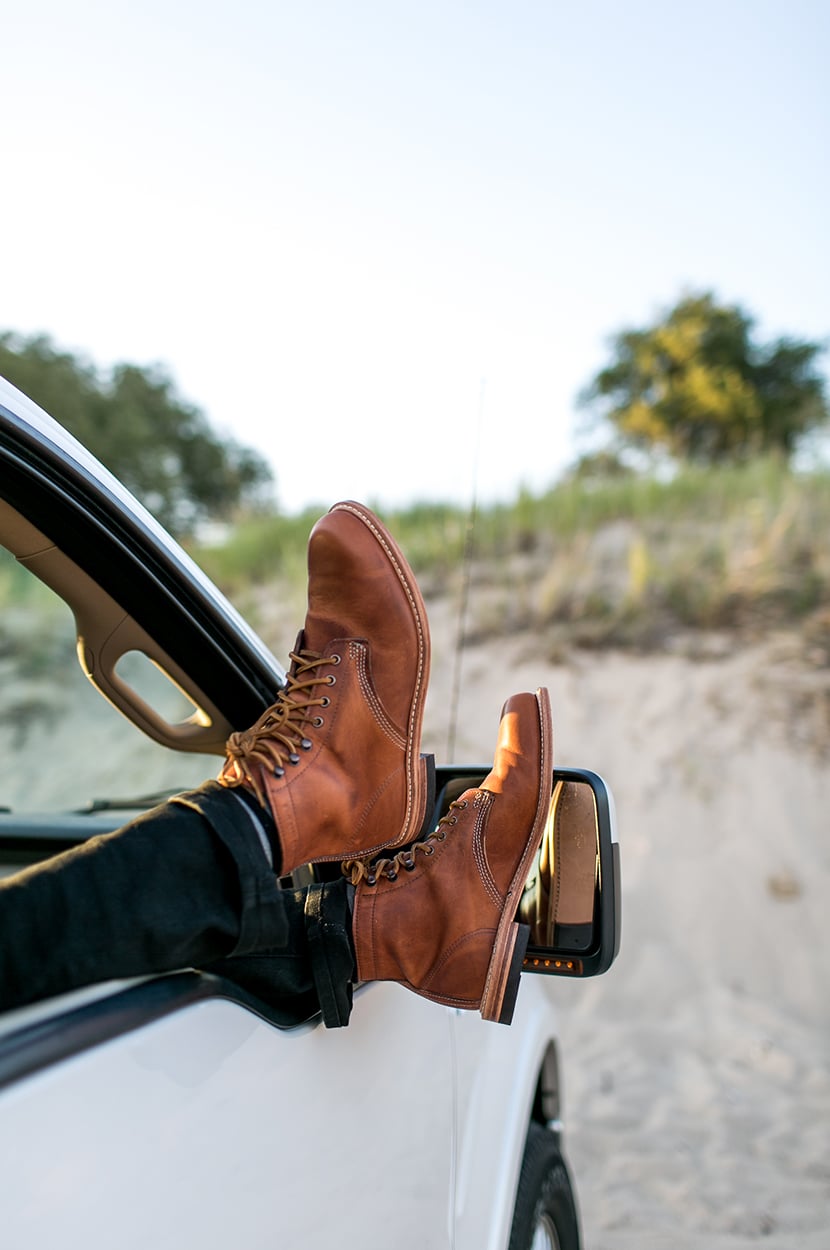 It is Michigan's largest natural freshwater spring, The Big Spring, or as the Native Americans called it Kitch-it-kipi which means Mirror of Heaven. It is the only body of water I have ever experience that photos just do not capture its beauty. I cannot explain how clear this water is. You can see 40 feet to the bottom without any obstruction and on the morning we arrived, the air was warmer than the 45-degree water, and it created the most magical fog. This was without a doubt my favorite stop in the UP.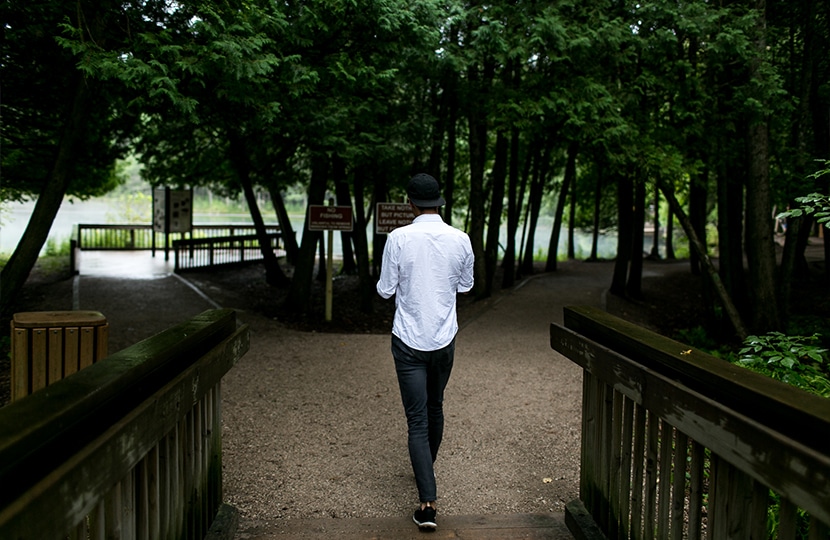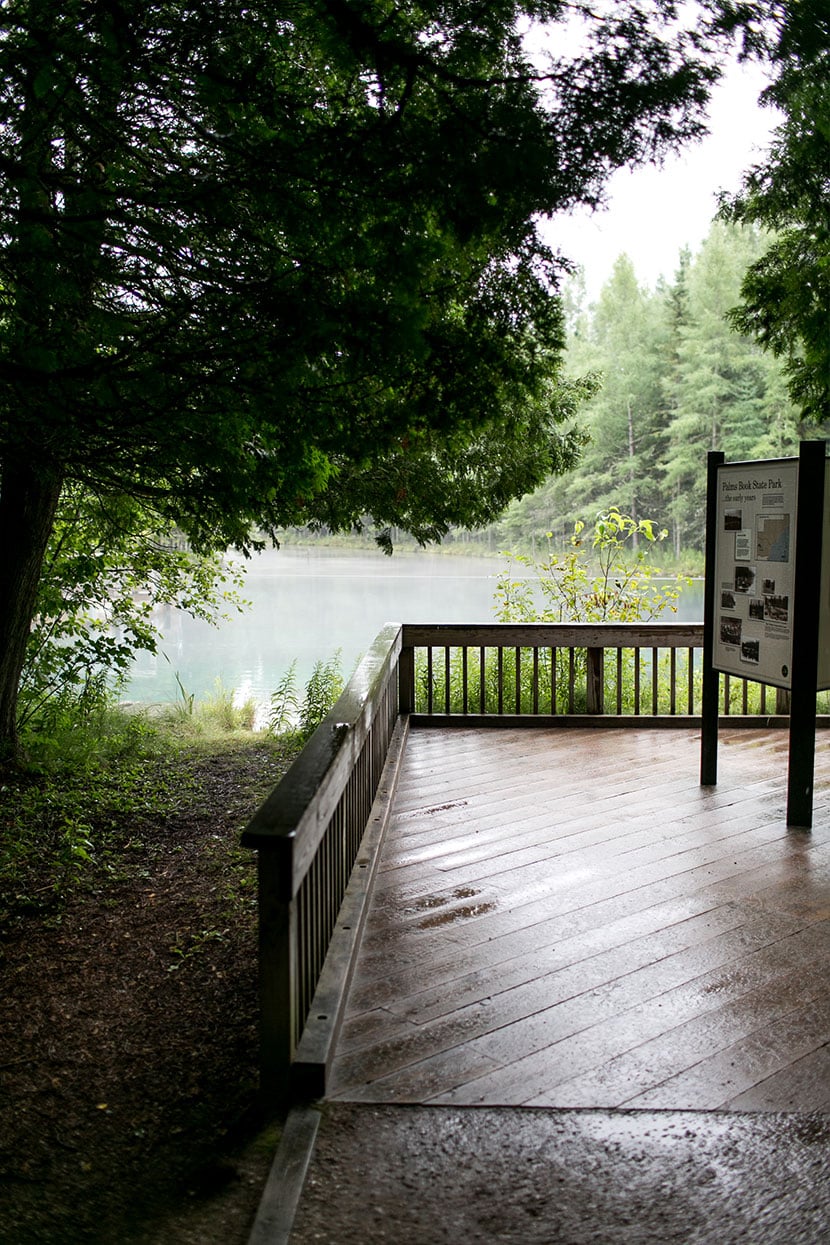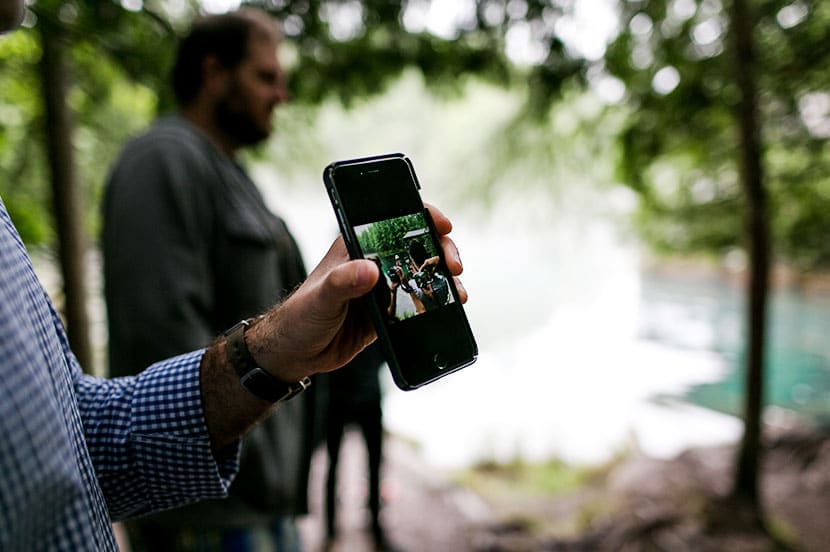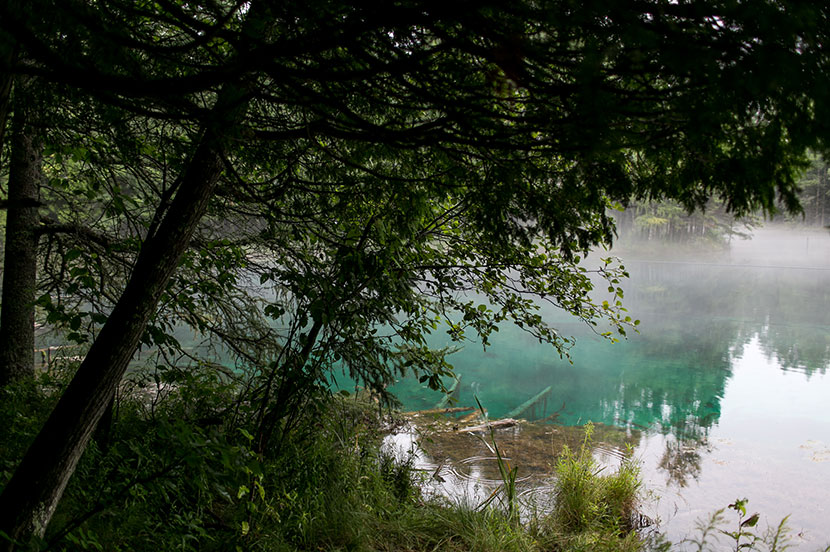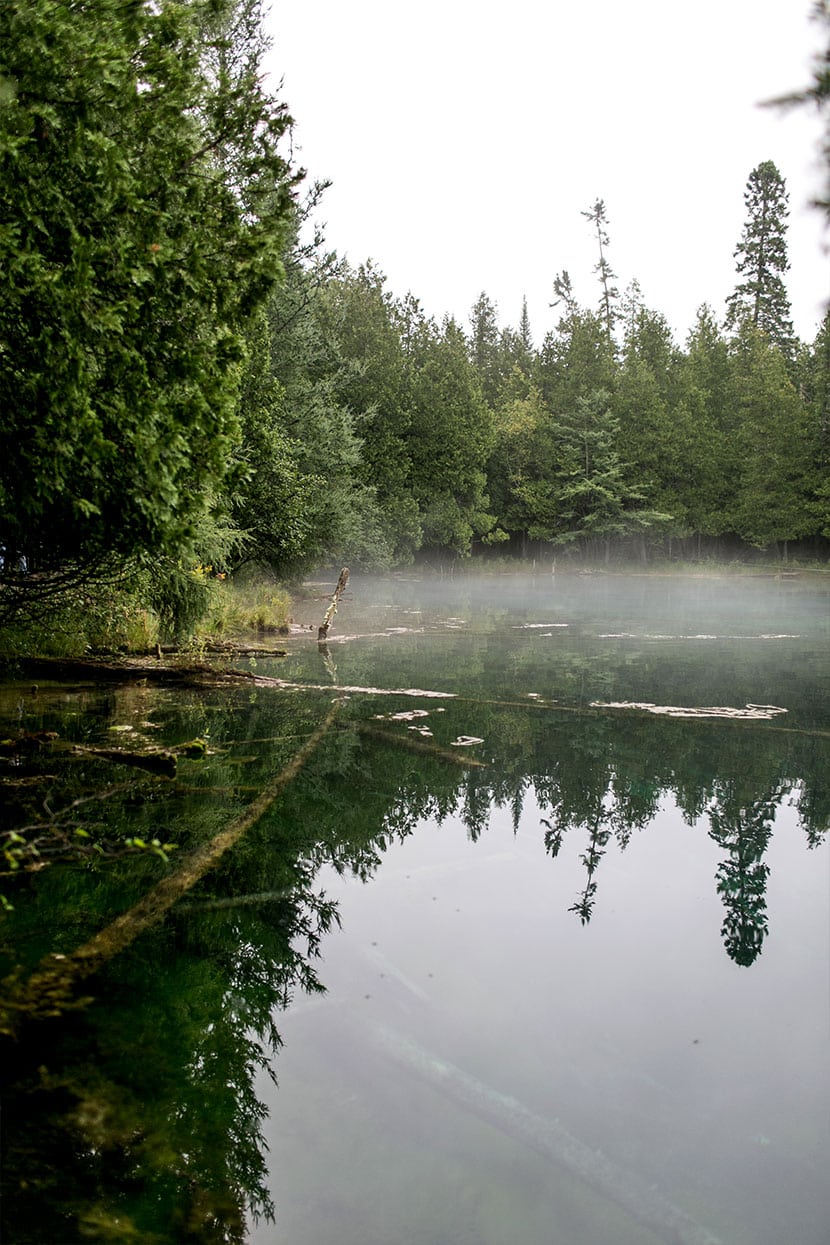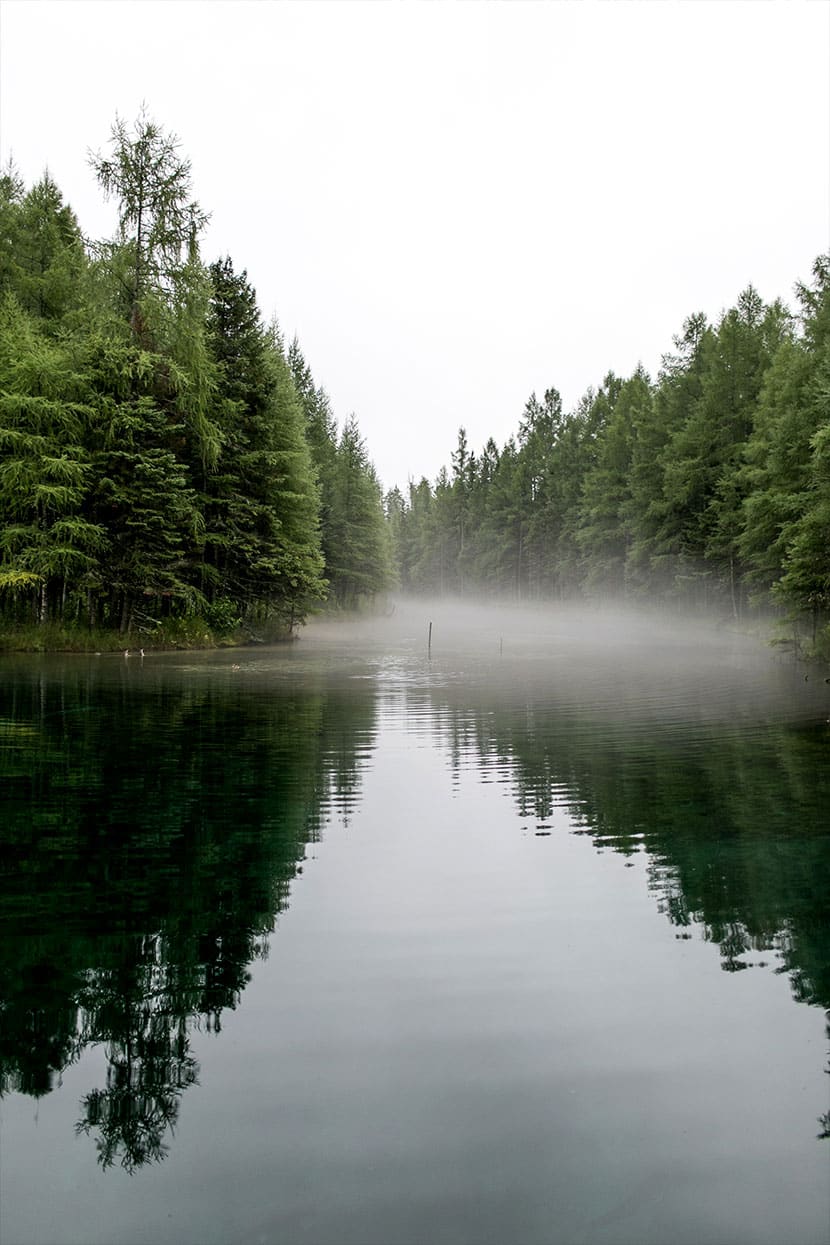 As much as I would have loved to spend all day exploring these waters, this is a road rally and we have some back roads to explore. So we headed out and got back to the southern shore of the UP and back to Lake Michigan. It was a bit surreal to be on the northern banks of the lake that felt endless.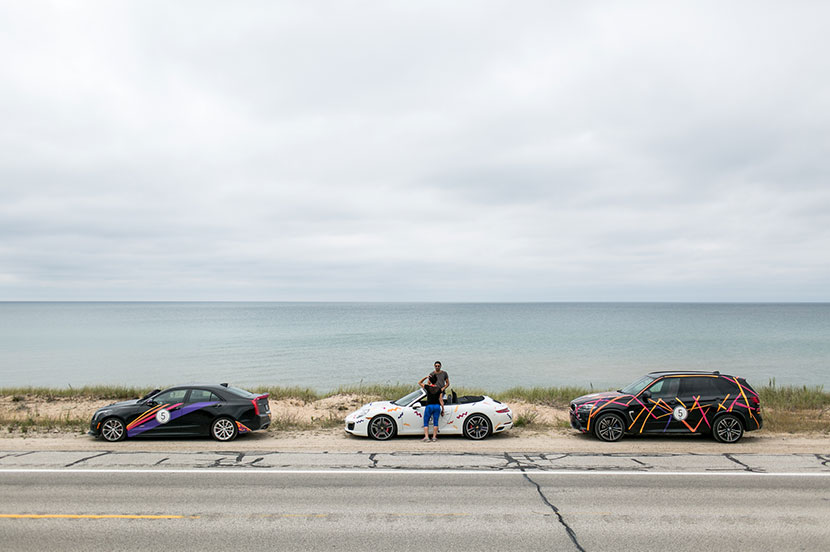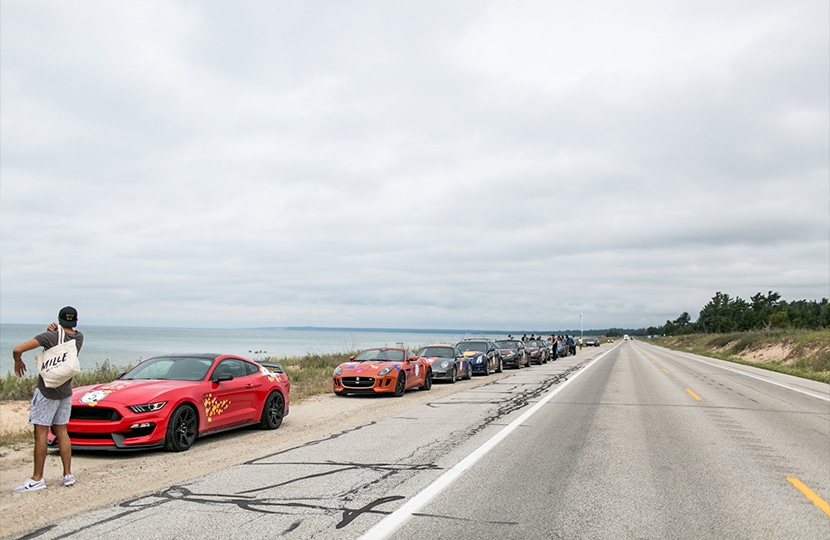 With a quick pit stop, we enjoyed some recovery raw juices from Drought Juice. I would like to be modest and say I had just one juice, but honestly, I crushed all four blends and I am all about the Pear, Cayenne Pepper blend. It has just enough balance of heat and sweet to keep this Texas boy happy. But honestly, all of their raw juices are amazing.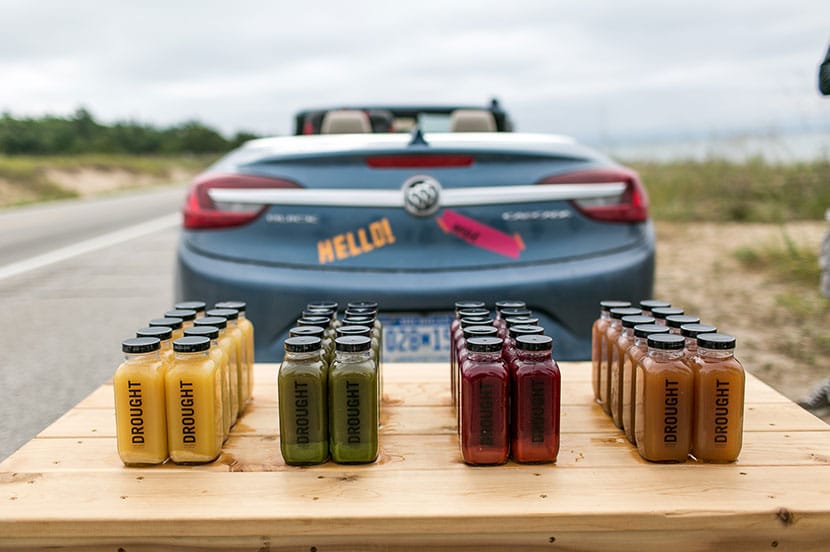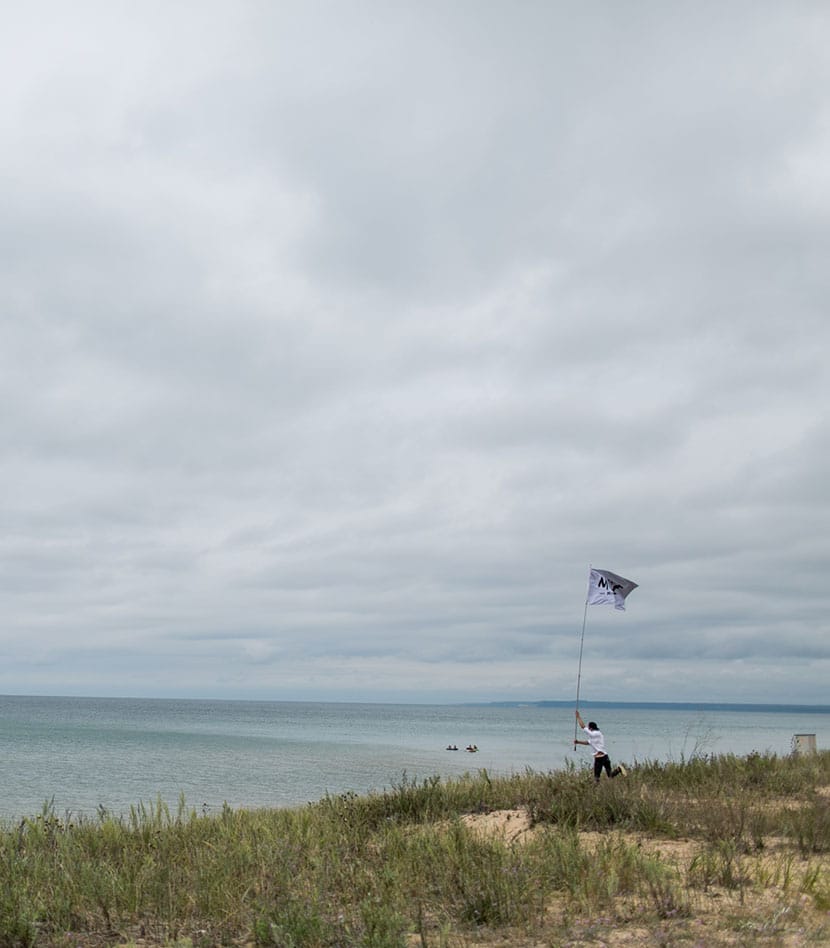 After getting our fill of raw juice and a dip in Lake Michigan we headed back to the lower peninsula to indulge in a UP classic food, a Pastie. I will give you the lite explanation, however any Michigander will give you a much longer version so excuse my brevity. A pastie is basically an old school miners hot pocket. They were the mainstay of the UP miners and they are as hardy as a meal can get. If you are looking to get the real deal, make a stop at Lehto's "Famous" Pasties, just north of the Mackinaw bridge. And do not forget the gravy, it's how Lehto would do it.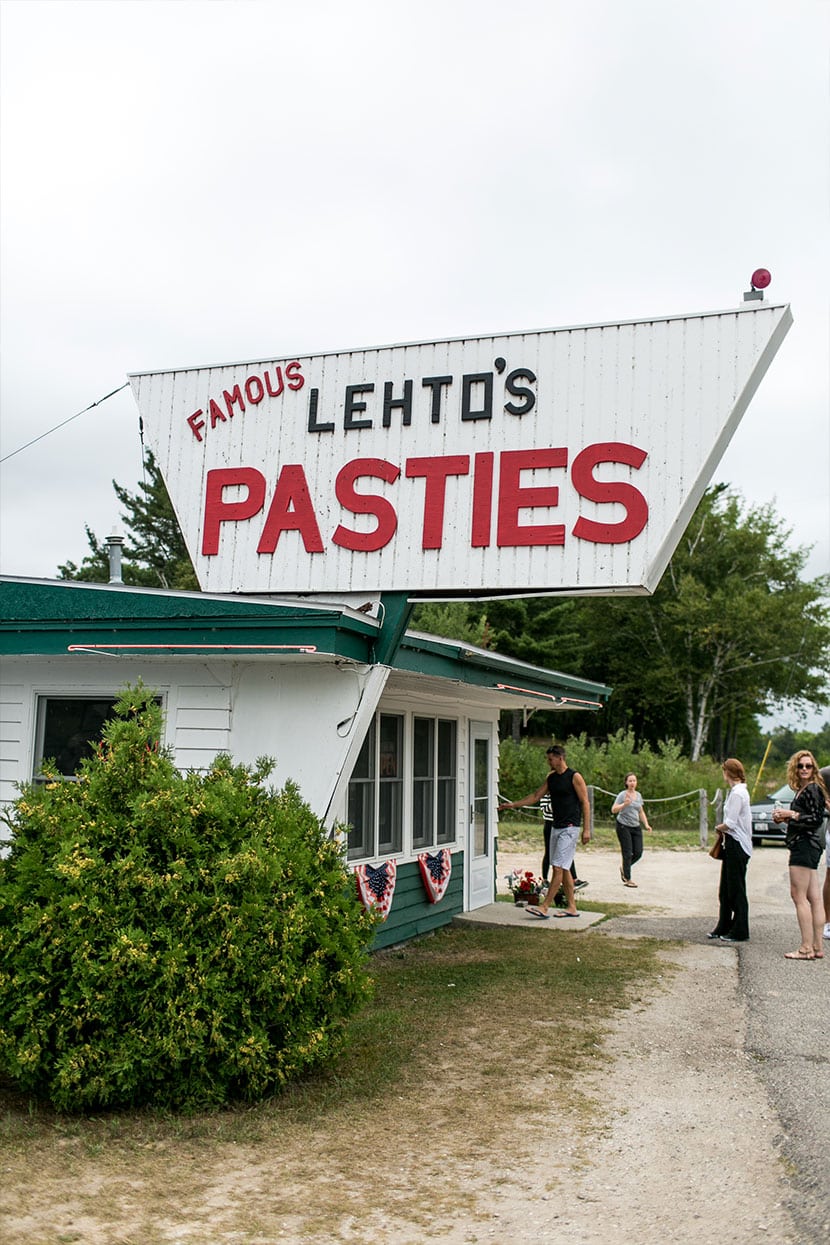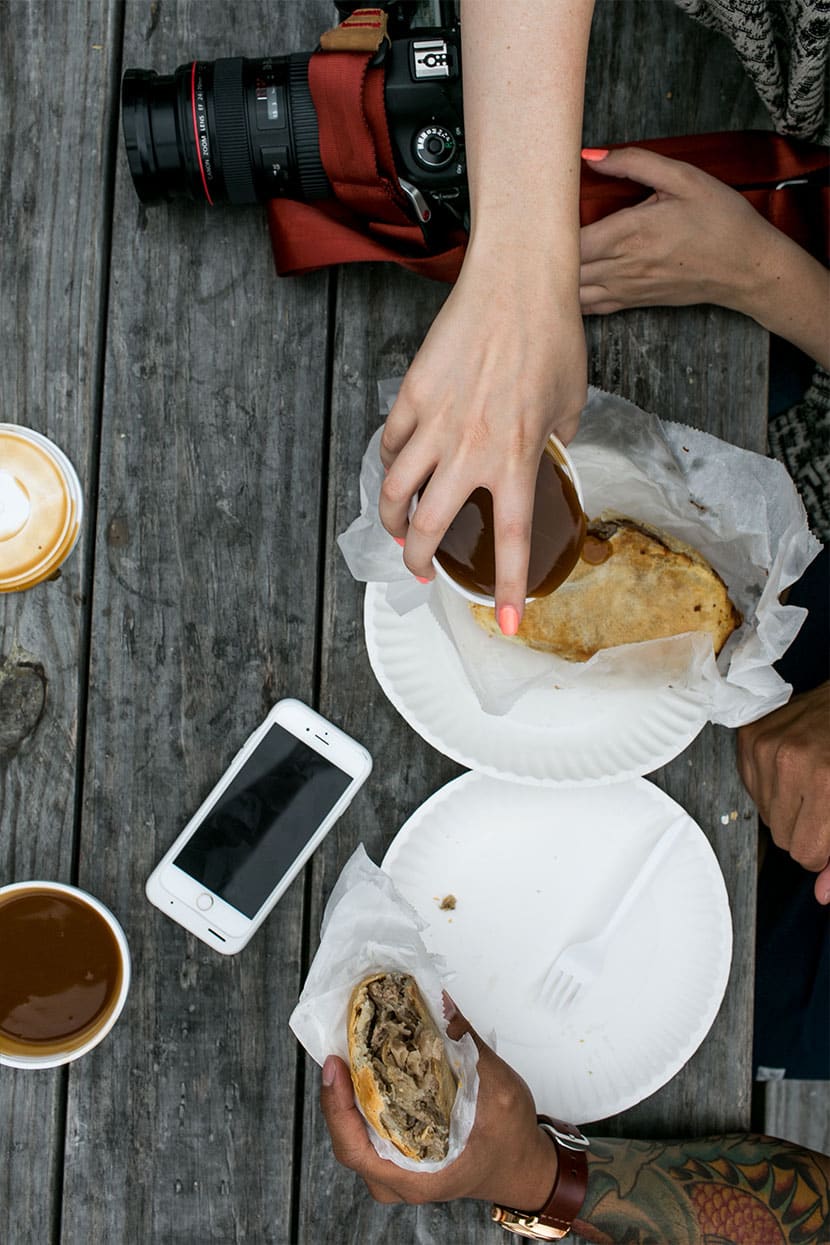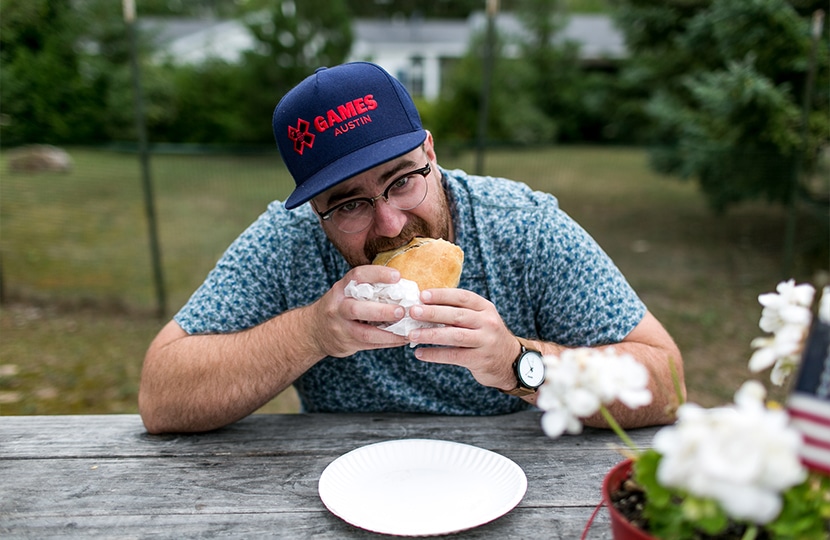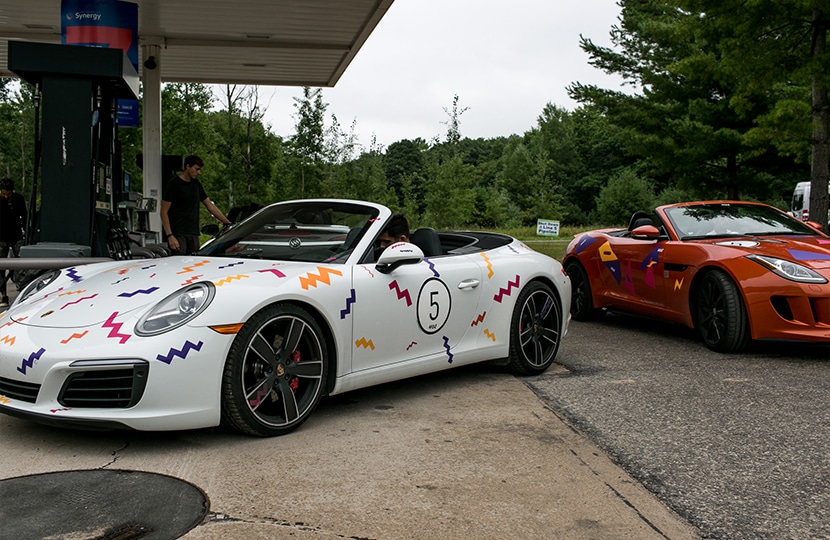 After enjoying the real deal pasties, we headed south to Megan's hometown Harbor Springs. However, this is a road rally, so its about the drive. And the drive from Mackinaw to Harbor Springs includes one of the best drives in America, the Tunnel of Trees.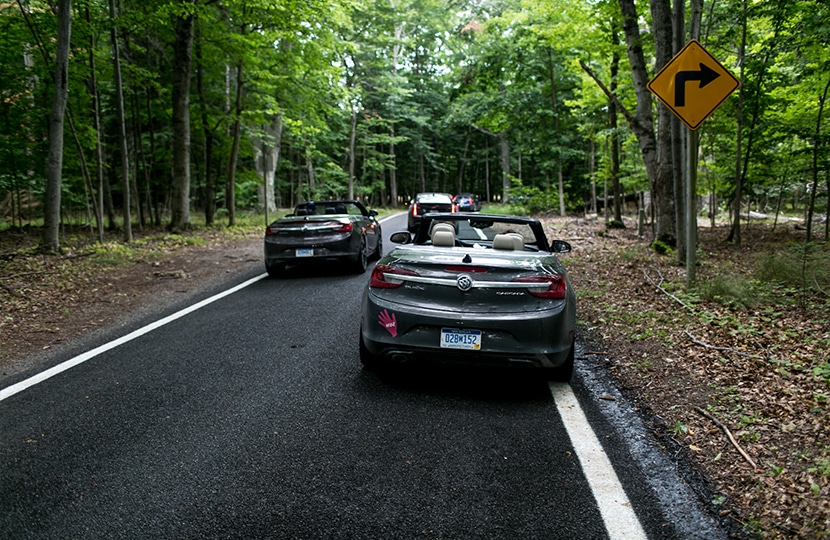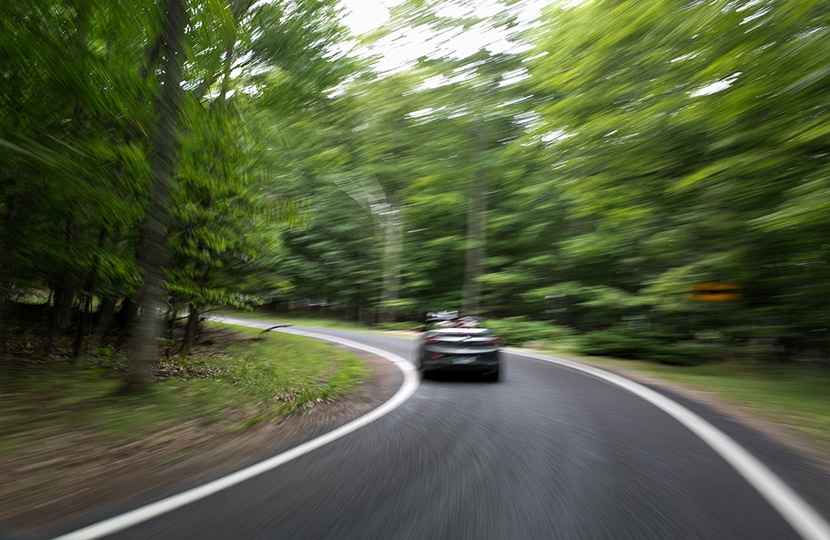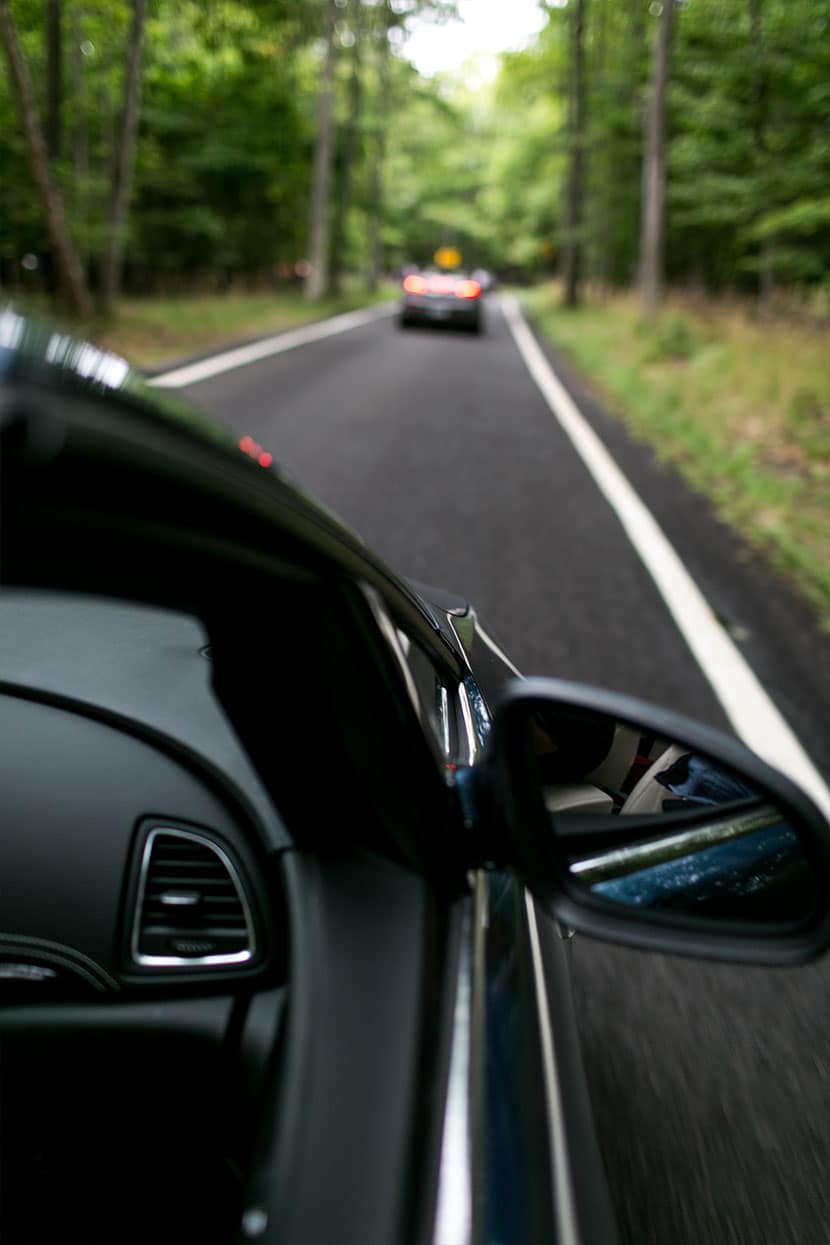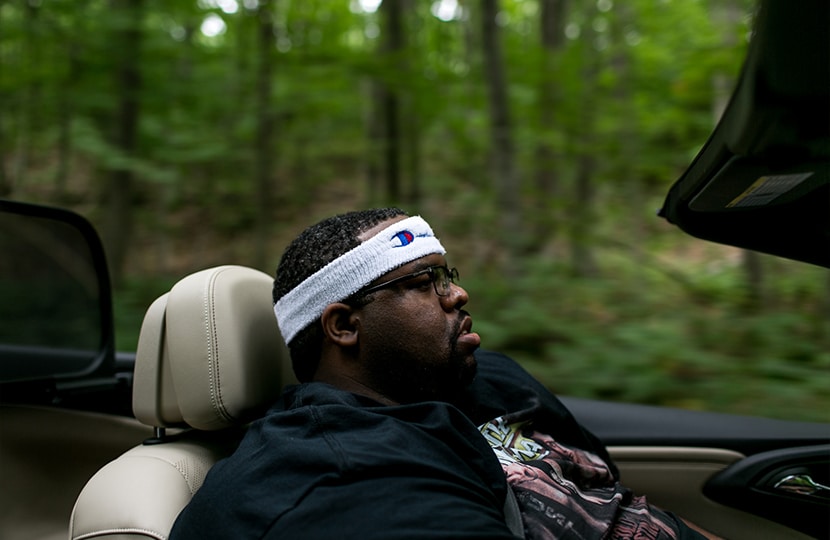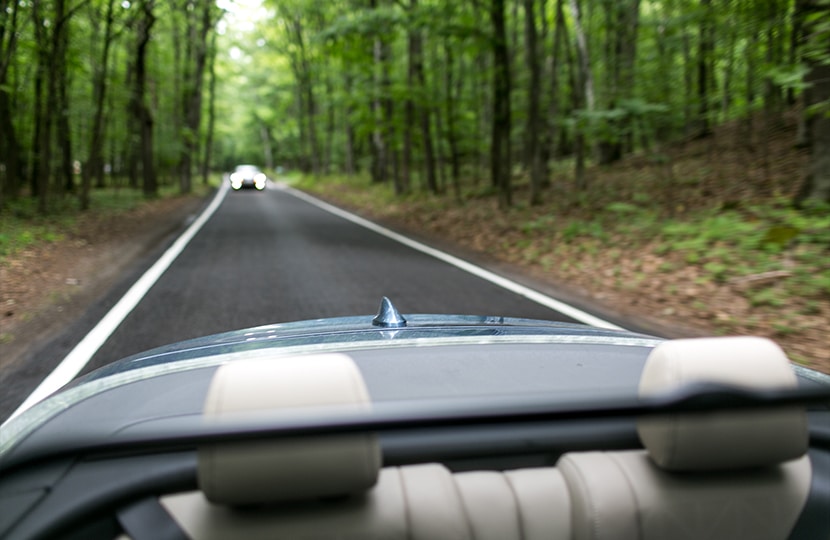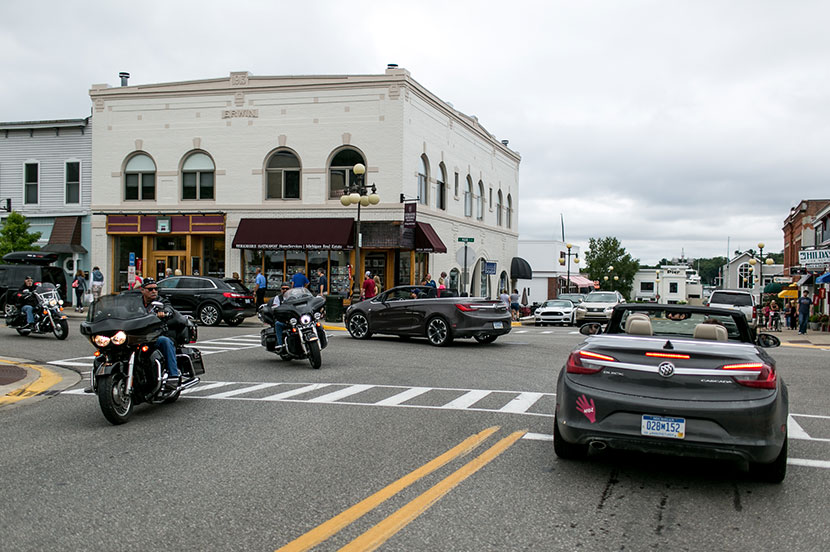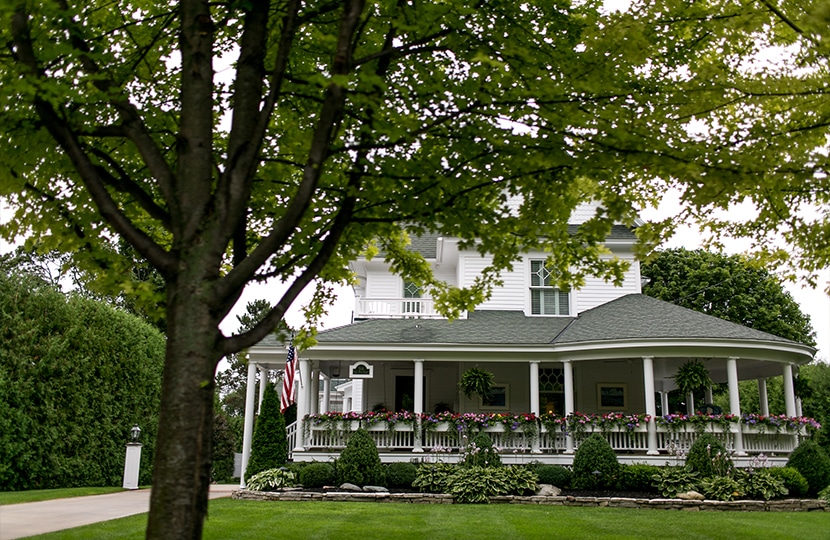 After passing through Harbor, we made our way up to Northport on the Leelanau Peninsula. With over 7 hours of driving in one day, we were beyond happy to drop the keys, grab a beer, and enjoy a farm to table dinner by chef Eli Sussman. Oh, and can we just take a moment to revel in the tent set up! WOW, this is how camping should be. Unfortunately, we just got a couple hours in the tent before hitting the road again in the morning, but I have to say it was as cozy as it looks.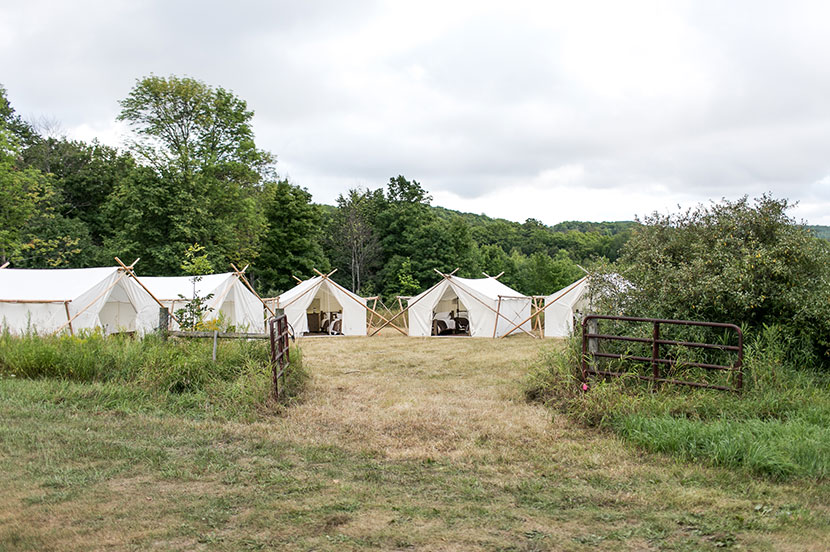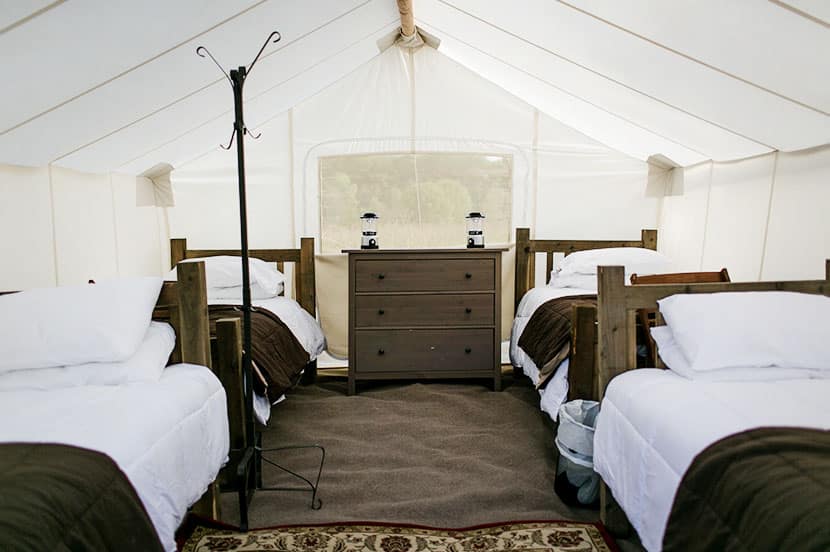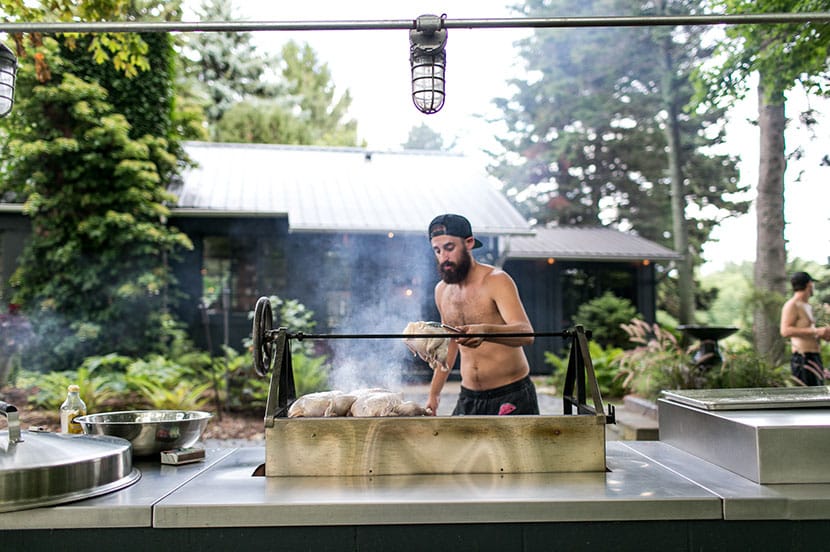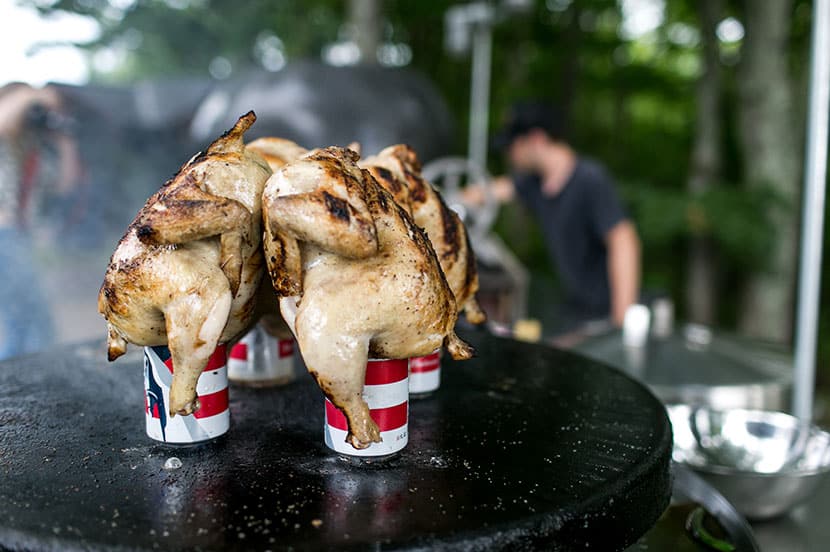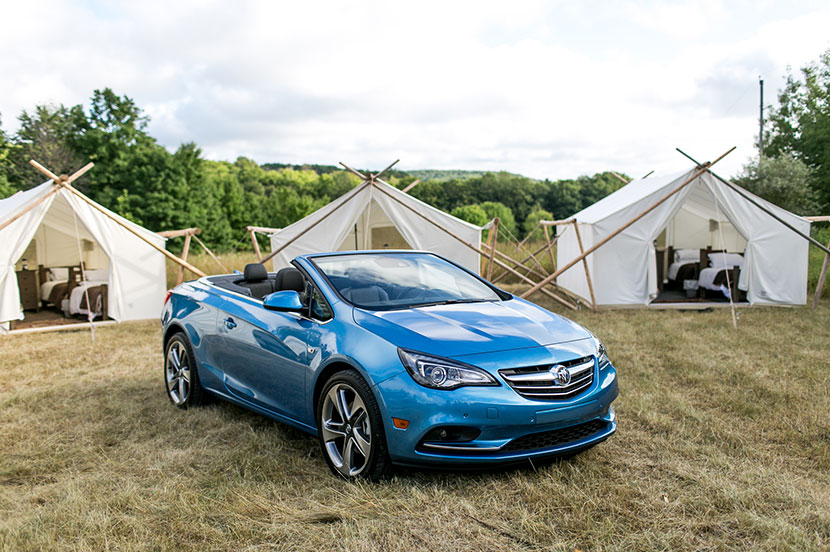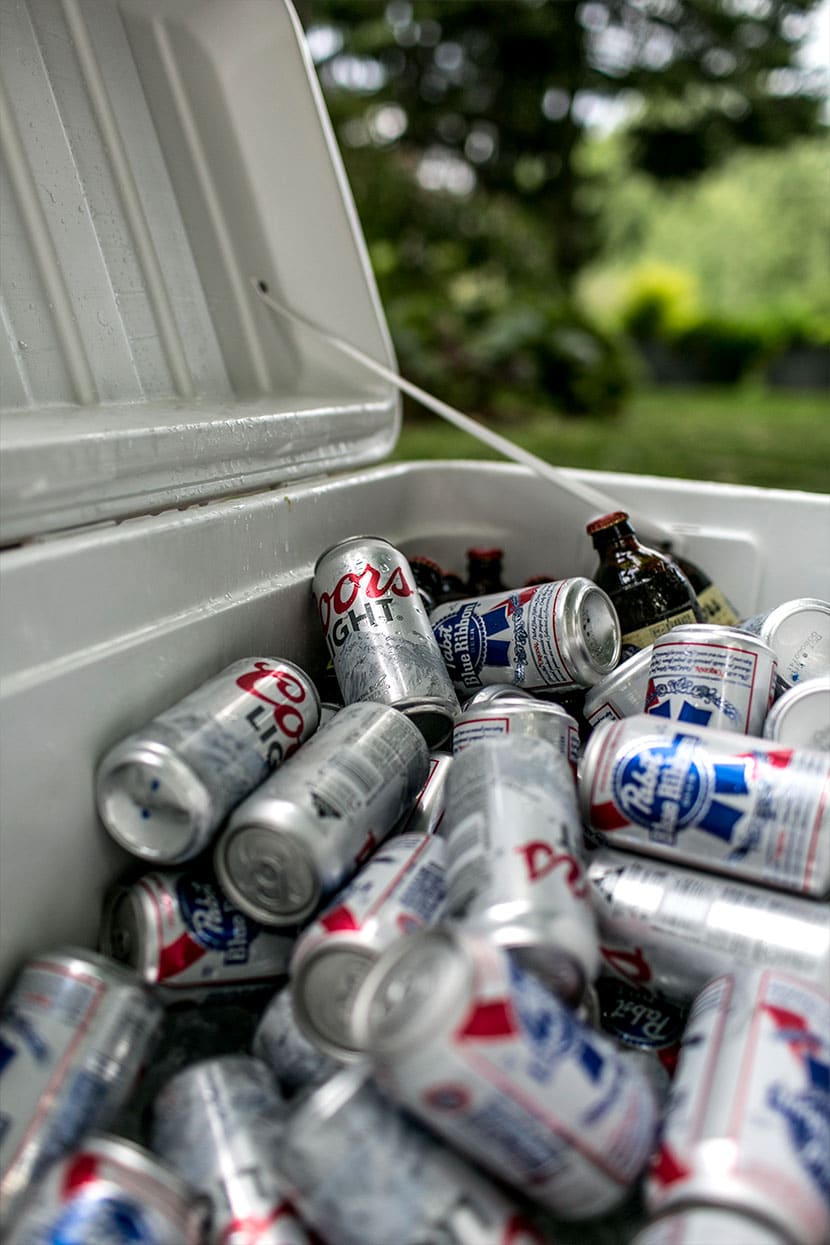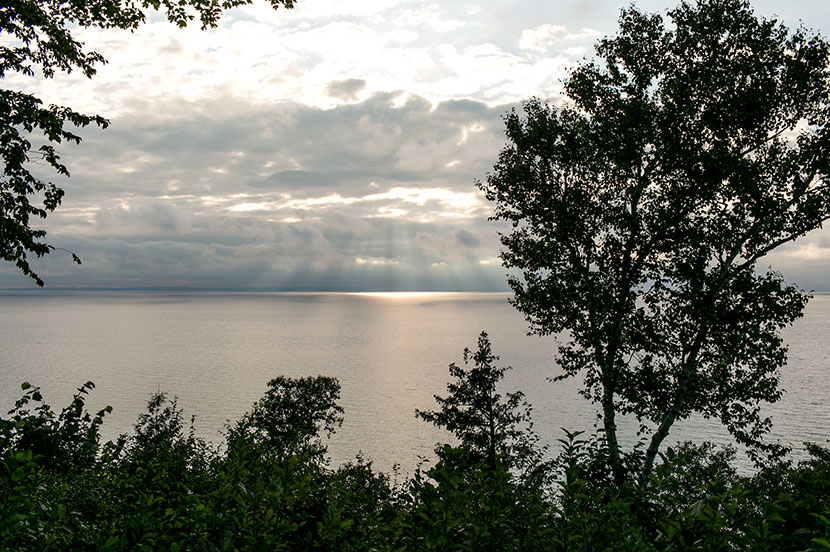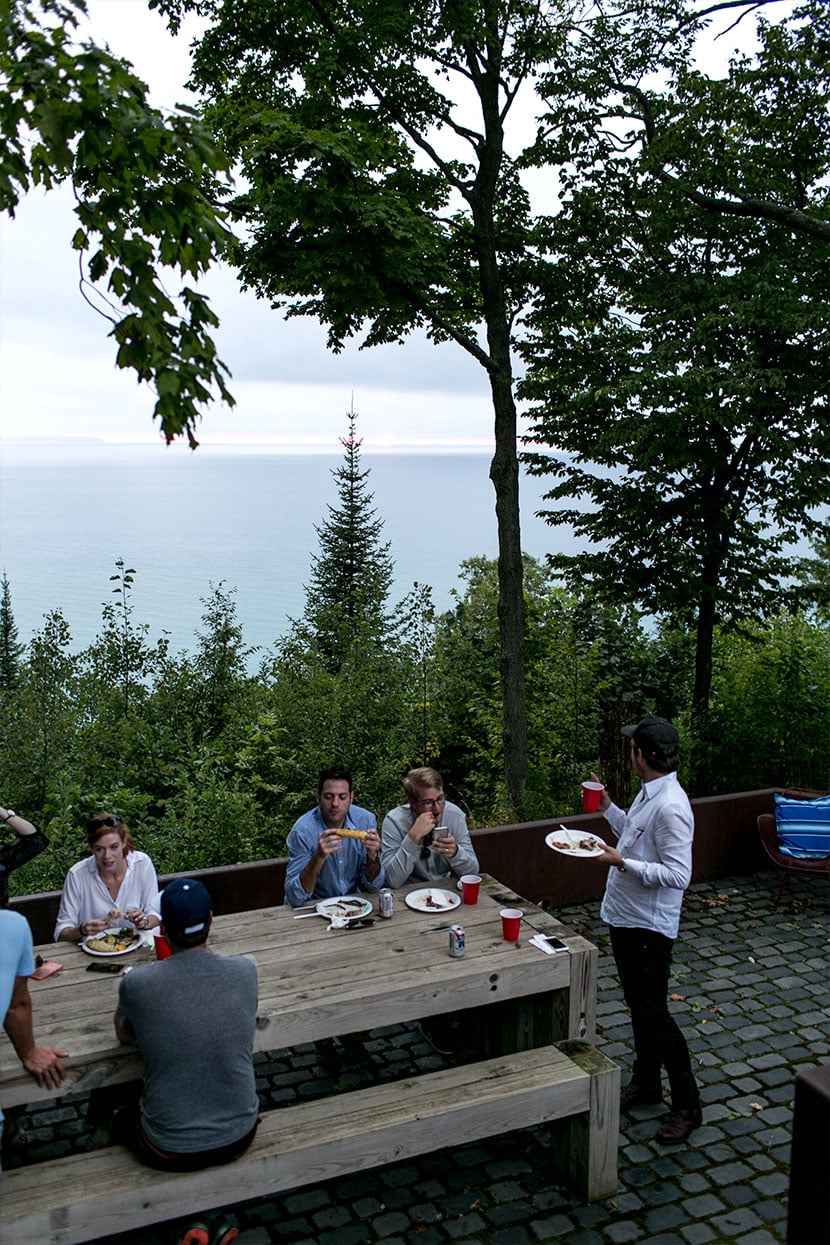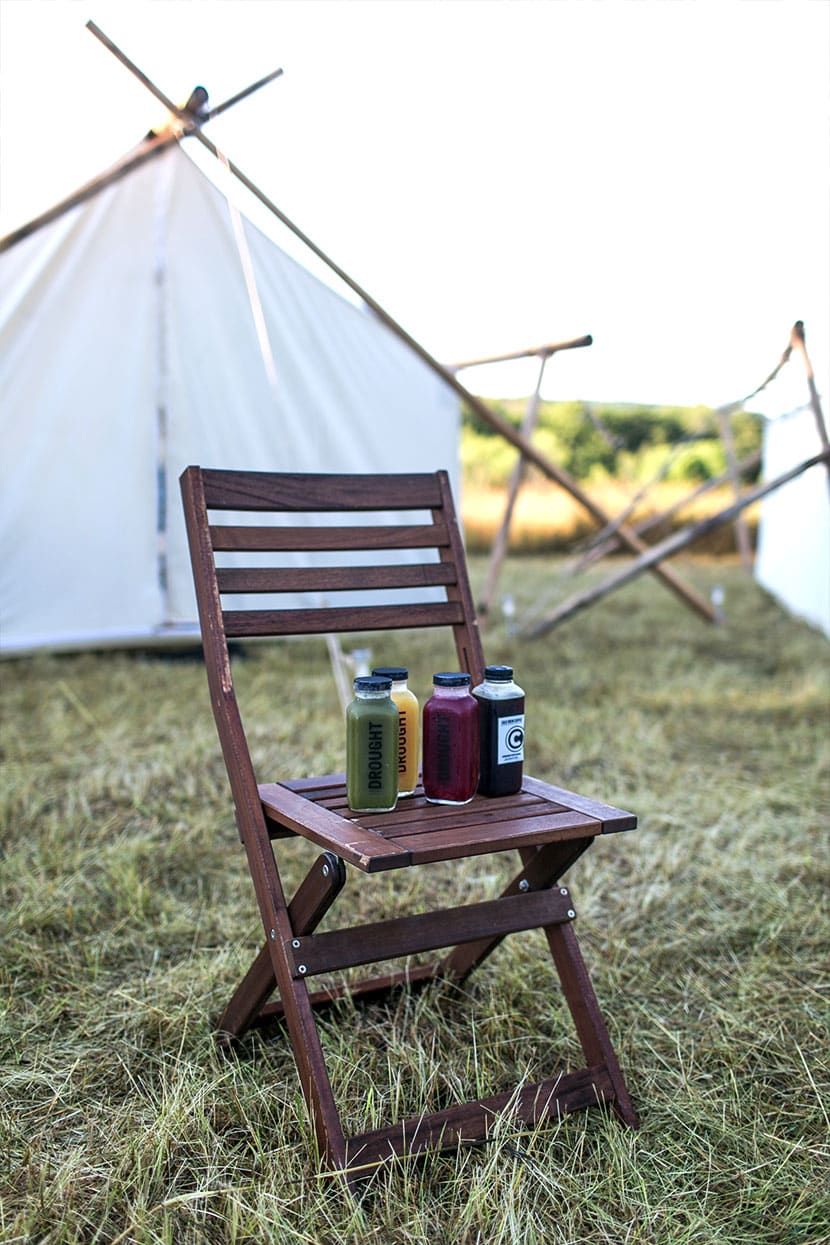 To my extreme delight, we had cold and hot brew from the best Detroit coffee shop Commonwealth Coffee. I'm not going to say I was hung over, but I was definitely feeling the night before. And nothing removes the morning scaries like a mix of raw juice, cold brew coffee, and a morning dip in Lake Michigan.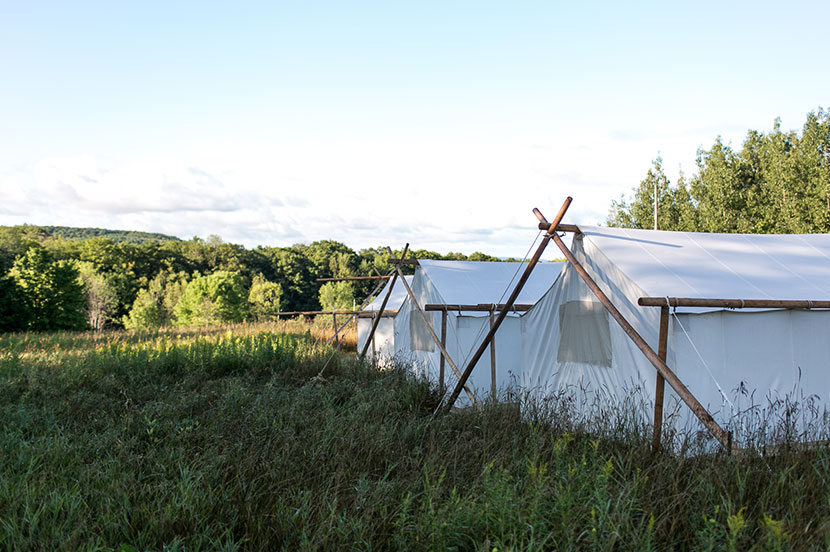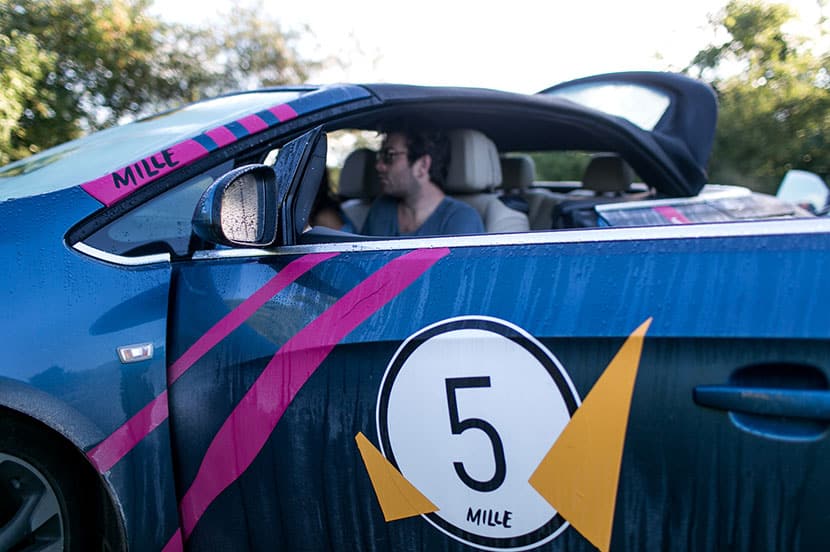 After washing off the night before, we headed out to one of our favorite hikes in Leelanau County, Pyramid Point. Which in my opinion, is one of the greatest views of the Manitou Islands. A couple years ago we made this hike before the sunrise and it was absolutely glorious.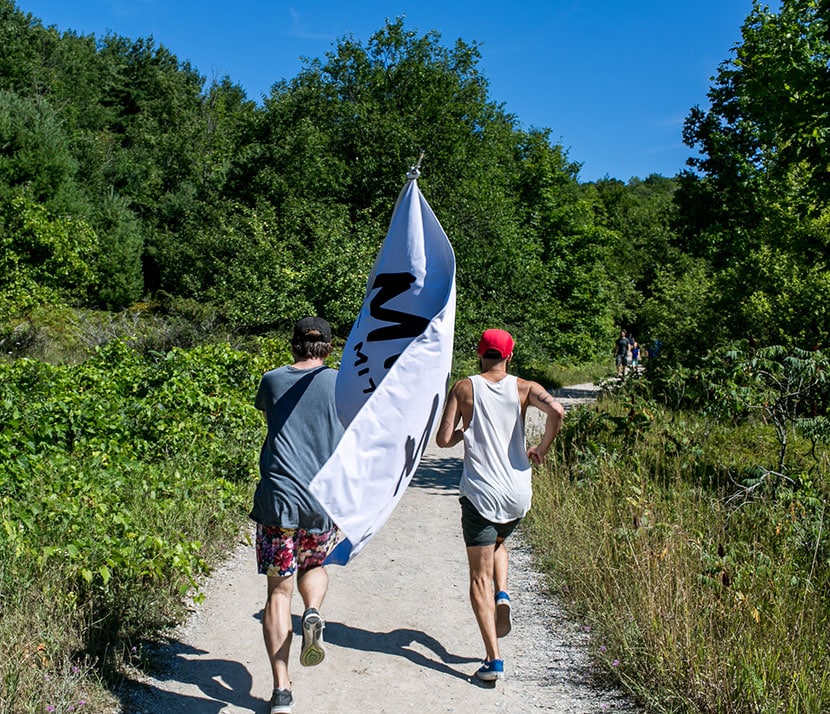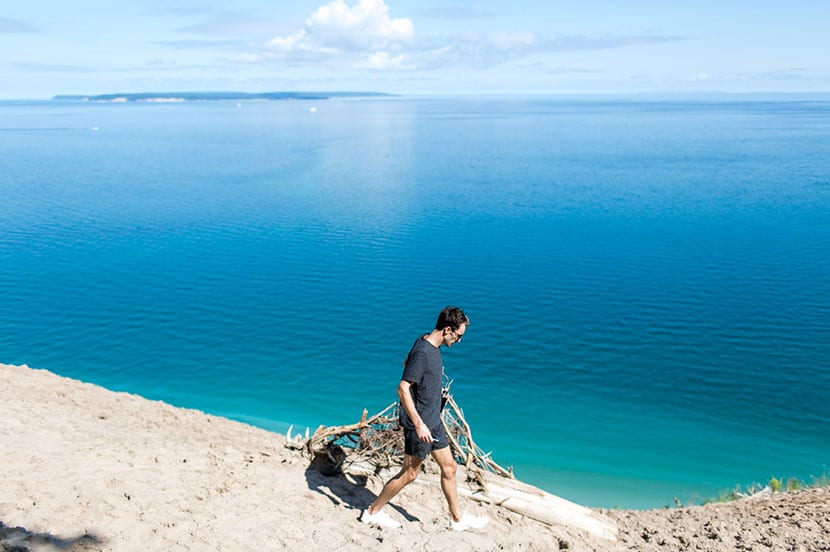 After getting to the top of Pyramid Point, we went just down the road to our "Secret Beach" which you will just have to find ;).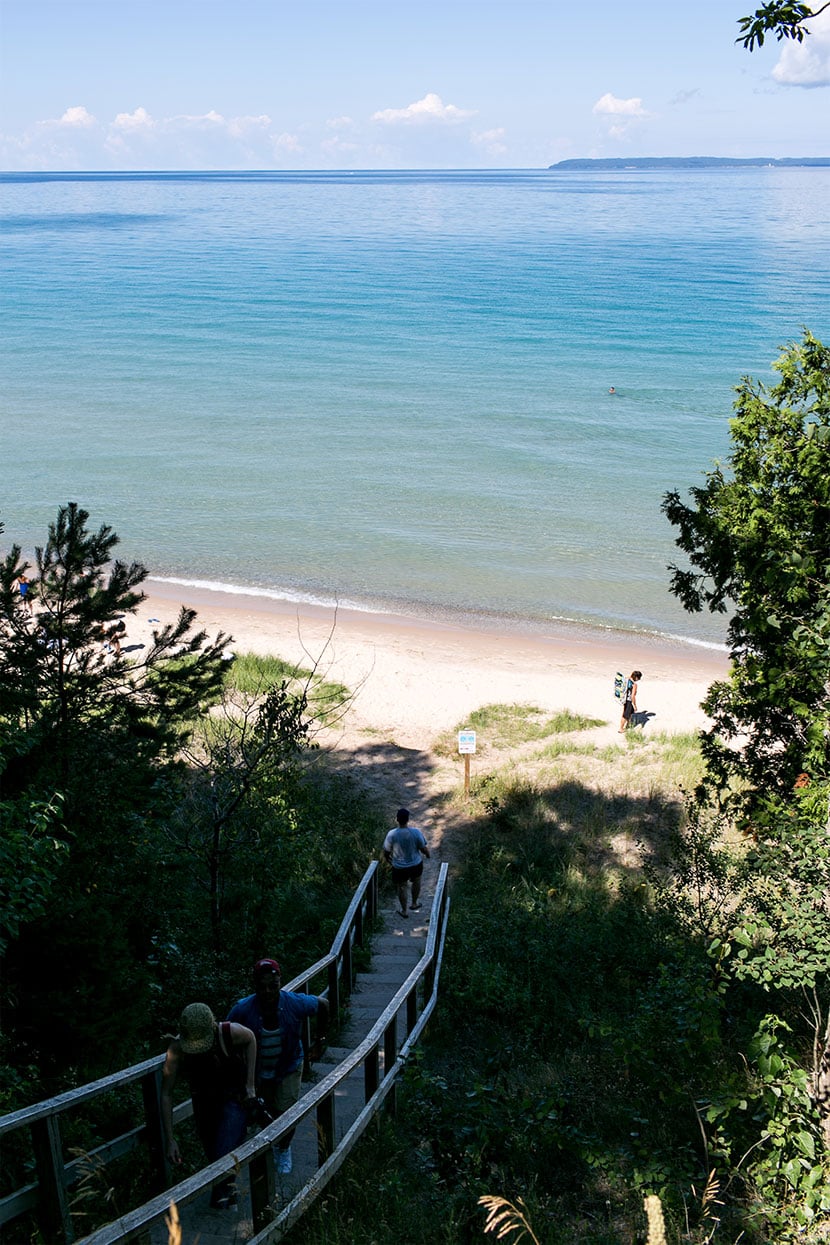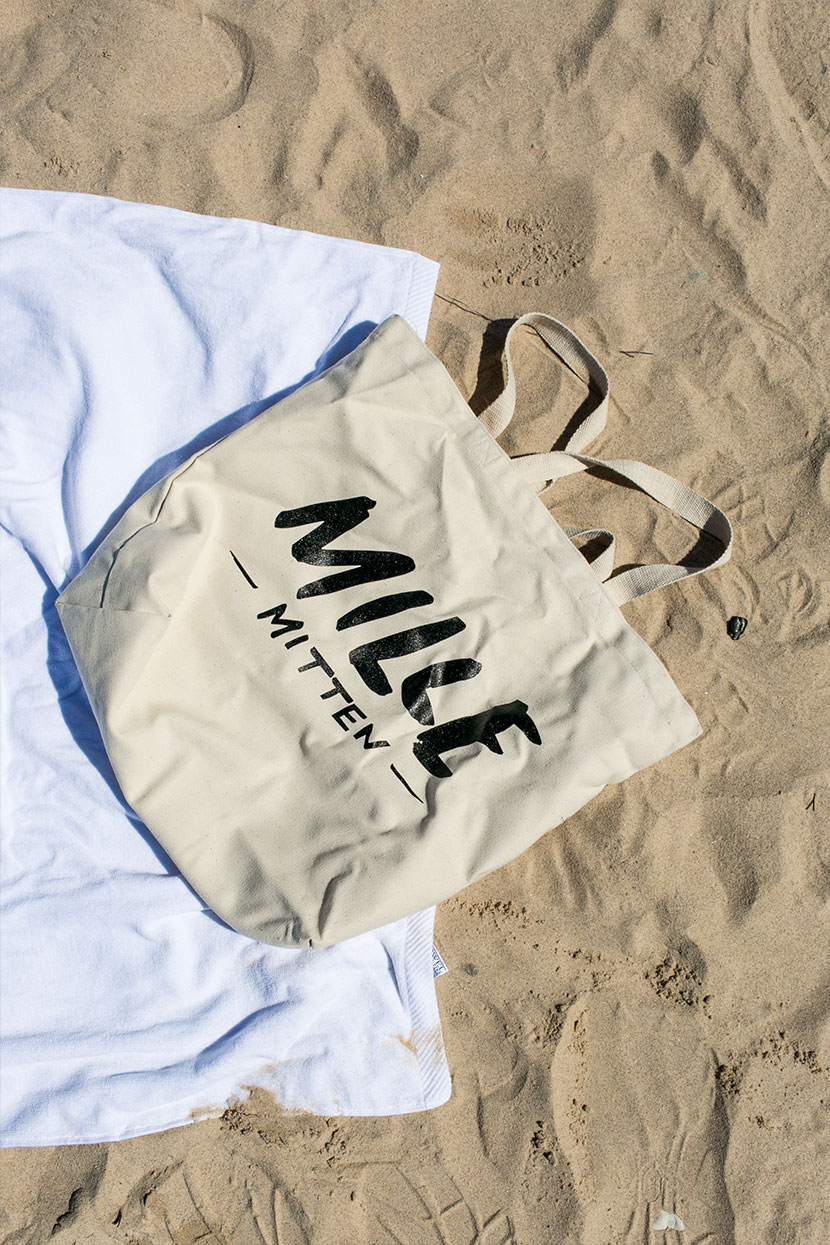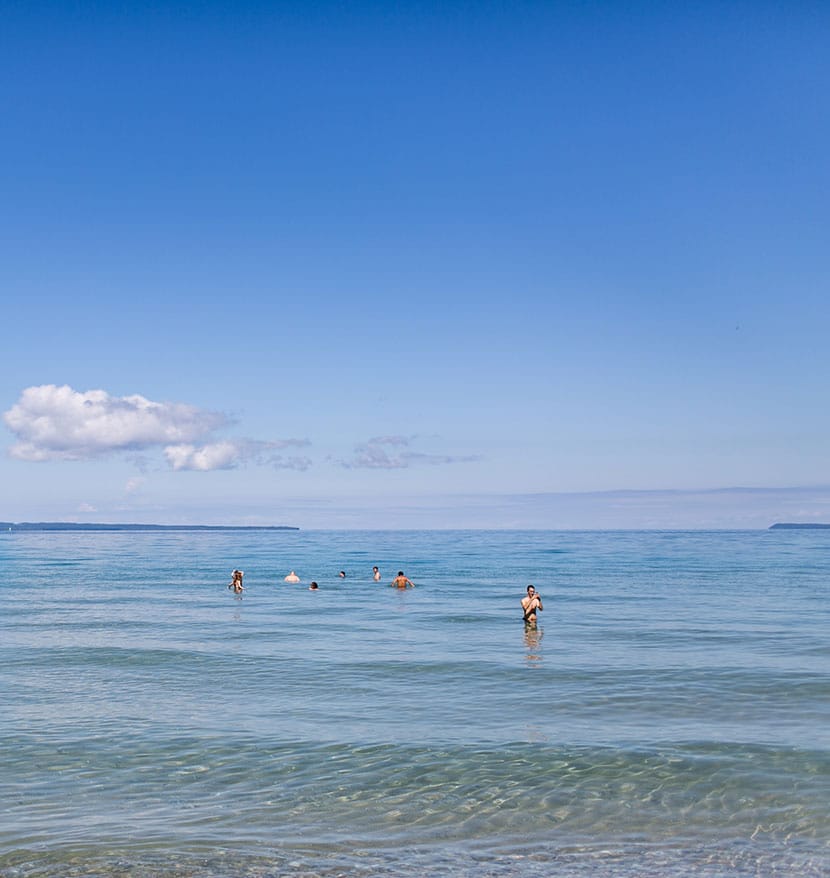 After spending a couple hours swimming in the Leelanau sunlight we dried off and got back in the cars to head south to the Aradia Bluffs Overlook.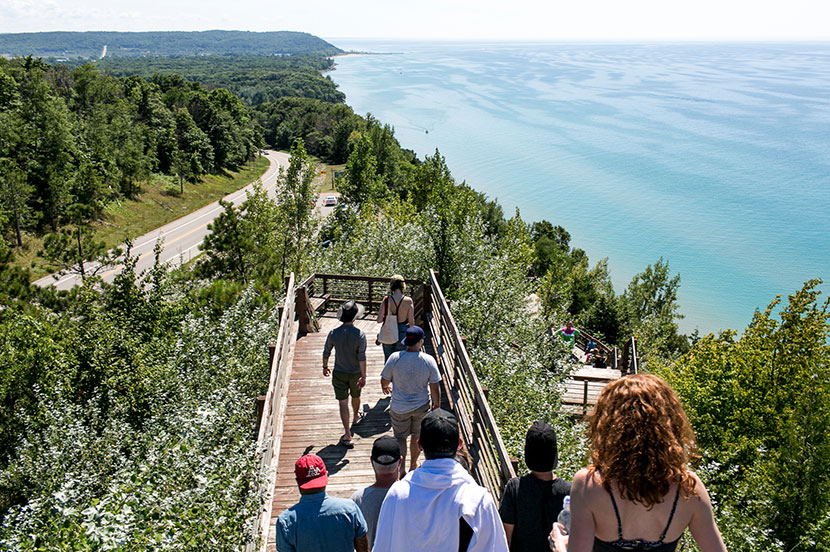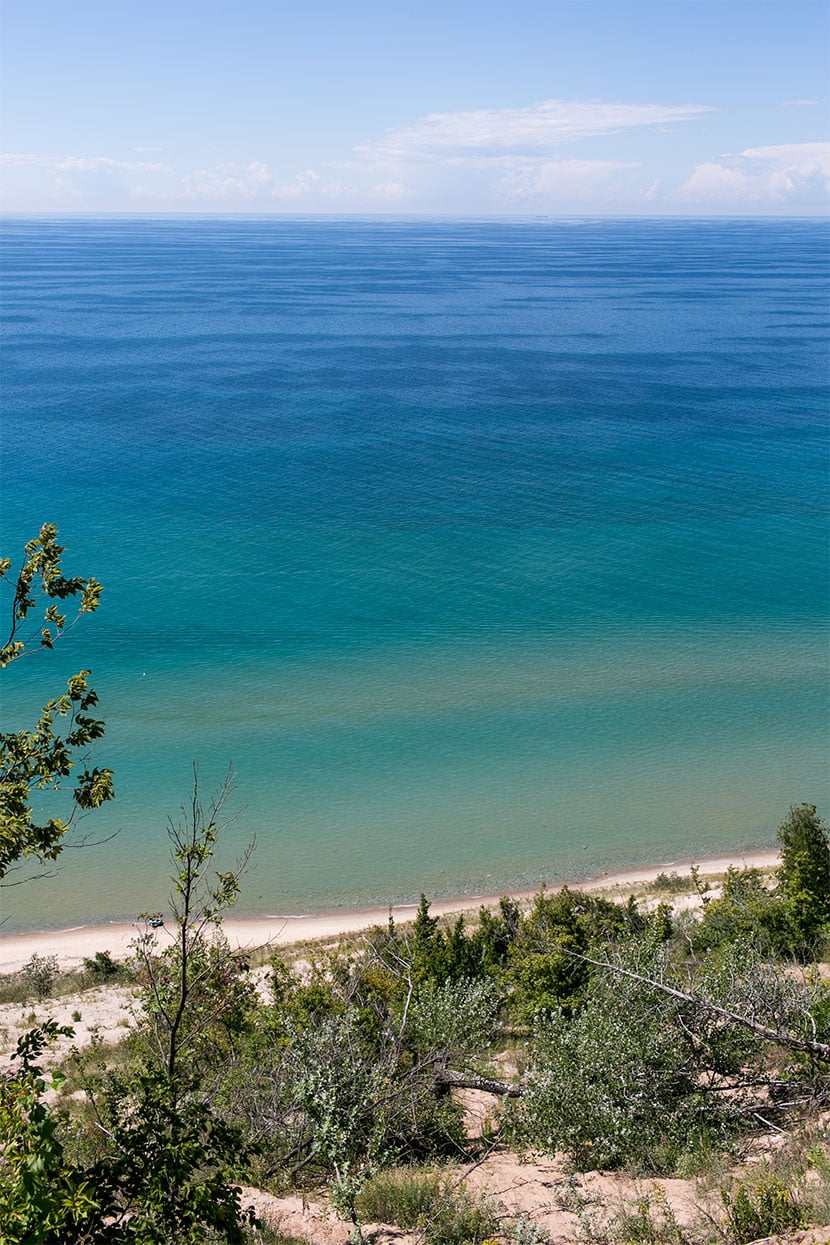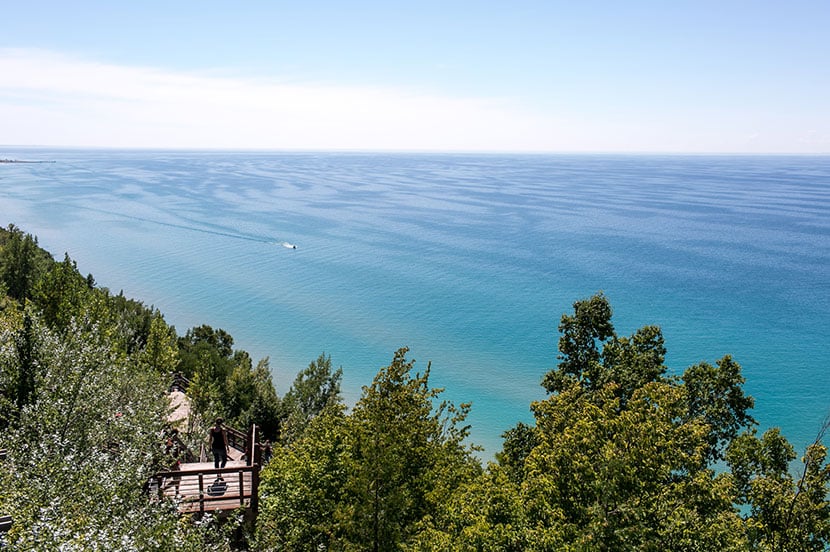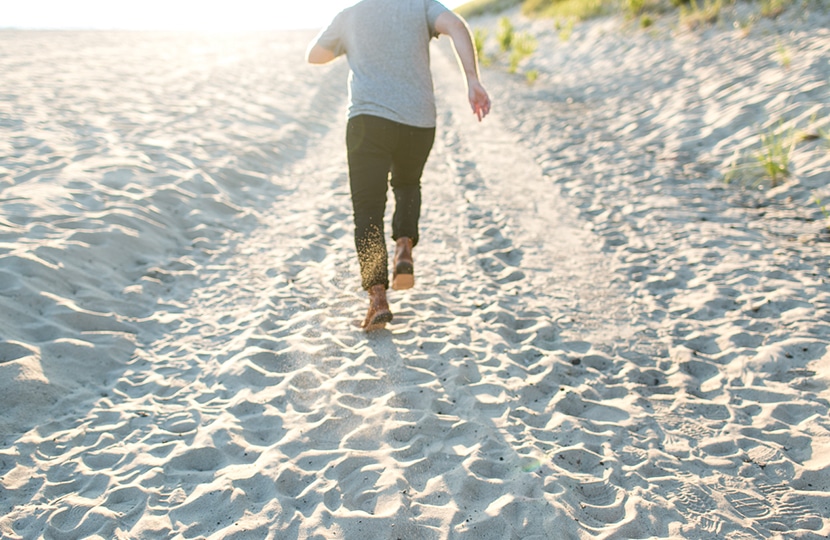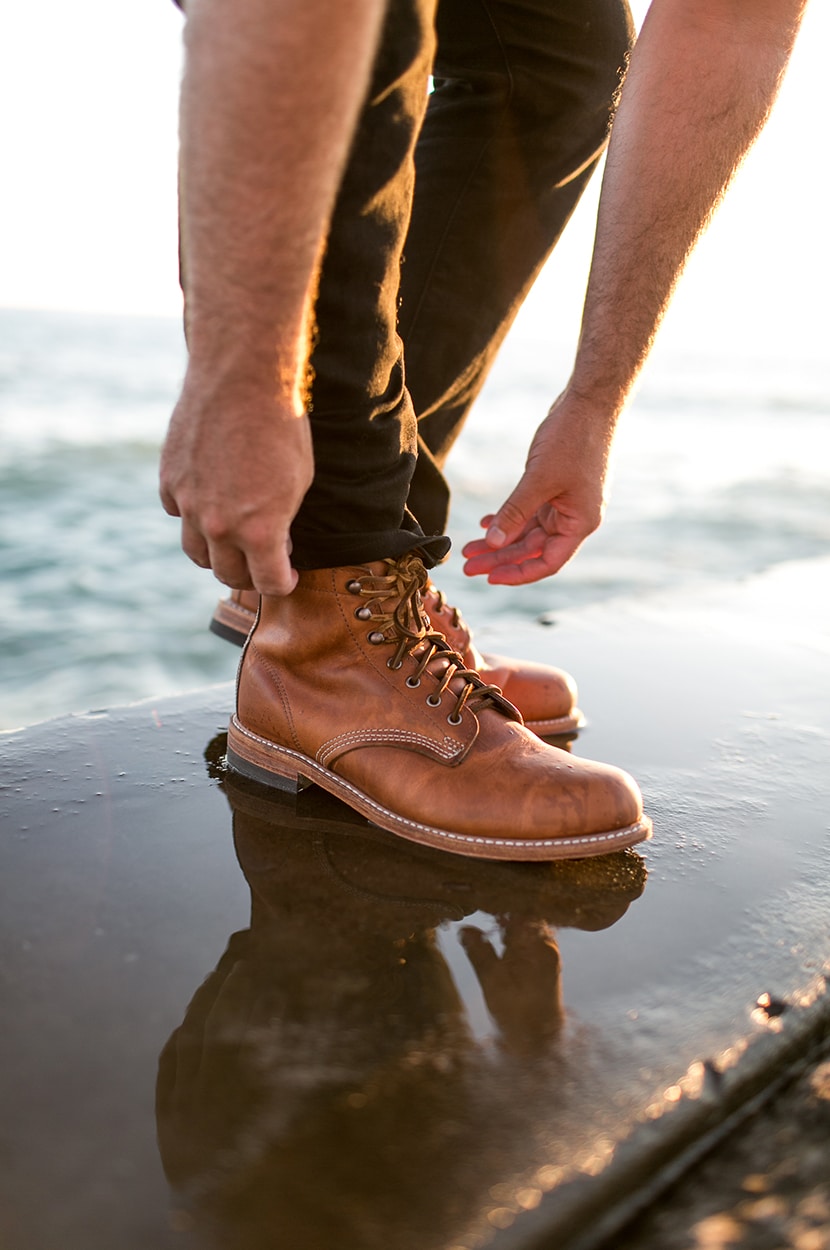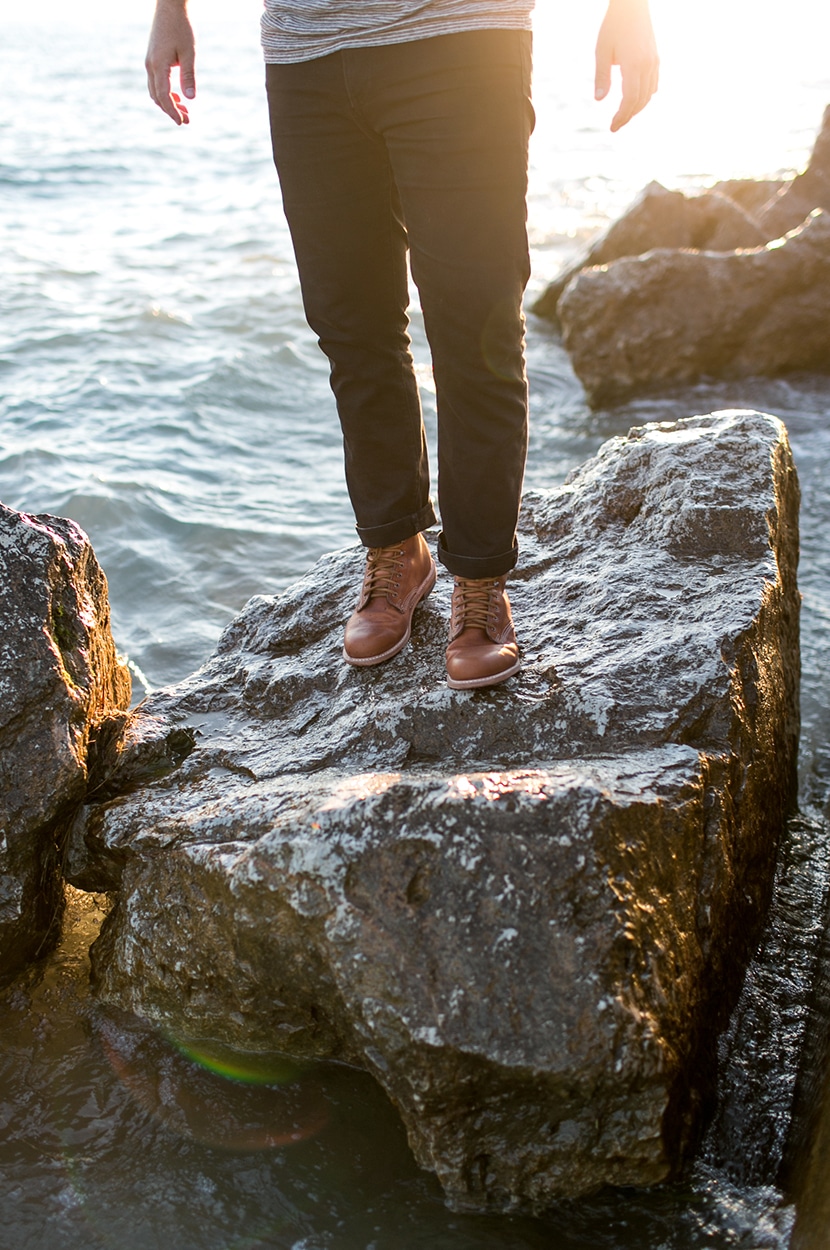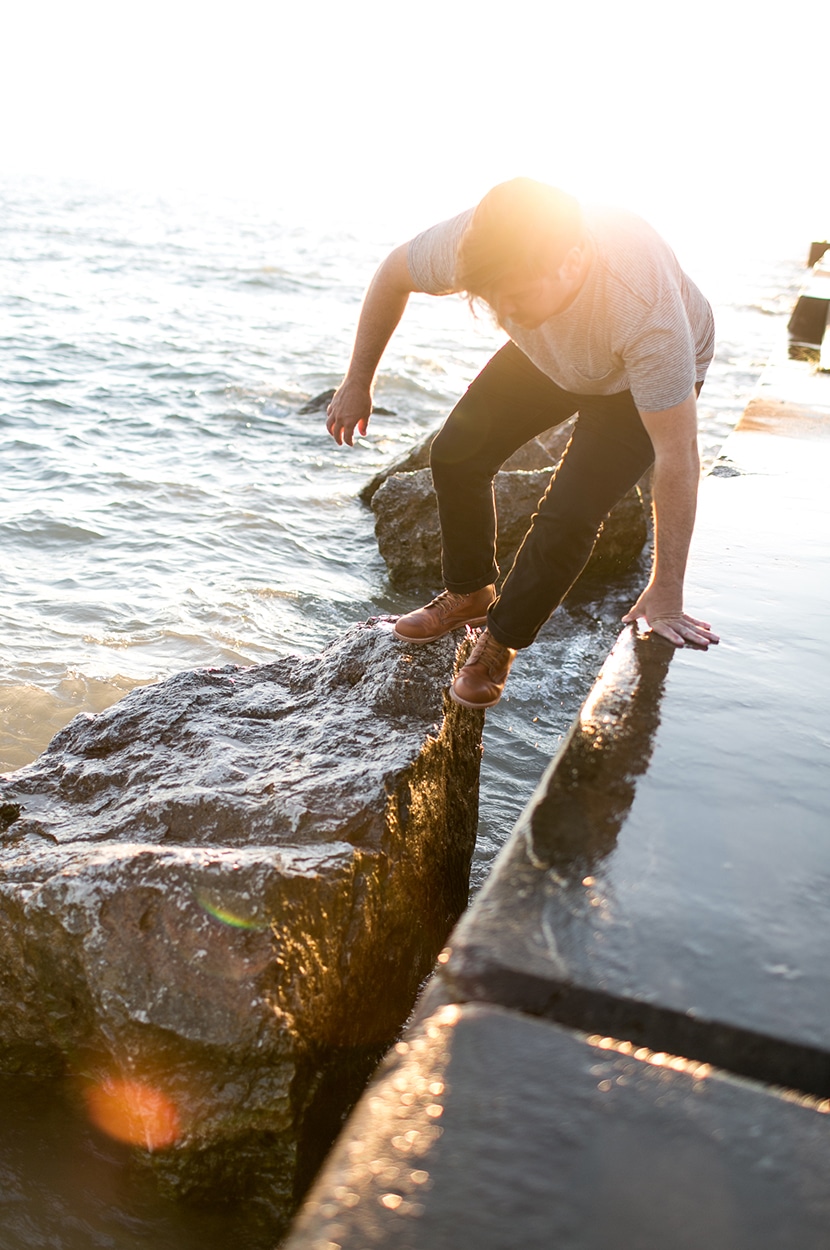 As an added bonus, I wore probably the most appropriate pair of boots for the trip, the unbelievably well made in Rockford, Michigan 1000 Mile boots from Wolverine. I think the idea is that you can walk 1000 miles in the boots, but honestly that is a lot more work than driving 1000 miles, and they worked out great for that.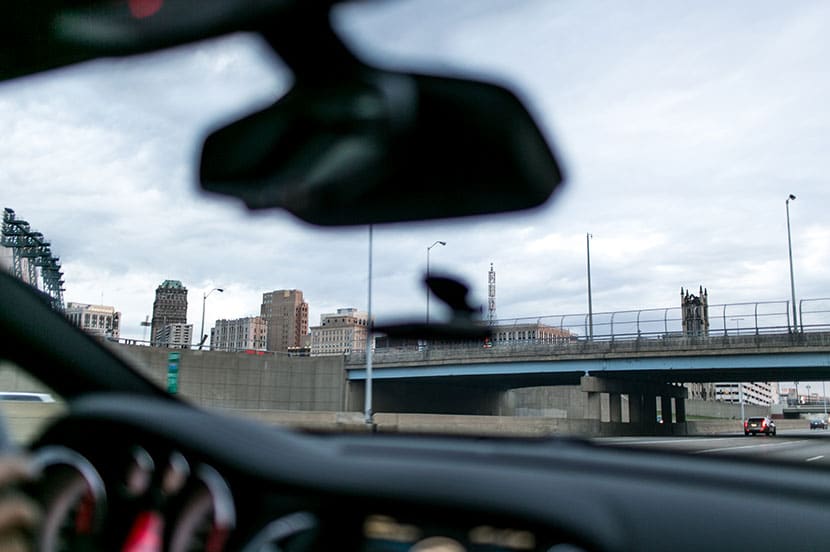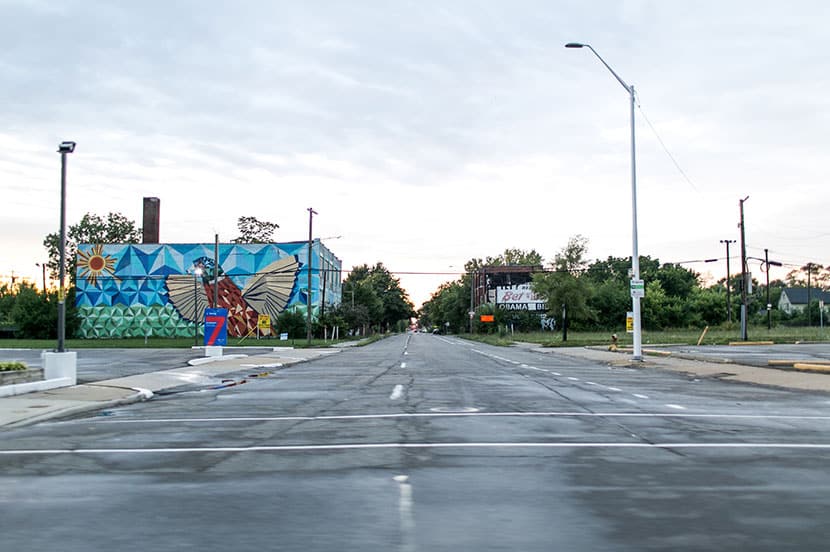 After the multiple amazing views of Lake Michigan, we headed back down south to the city where it all began. I cannot explain how much change I have seen in Detroit in the 7 years I have been doing work in the city, but this year was the biggest change I have seen. It is looking more like a city on the move, than a city in disrepair.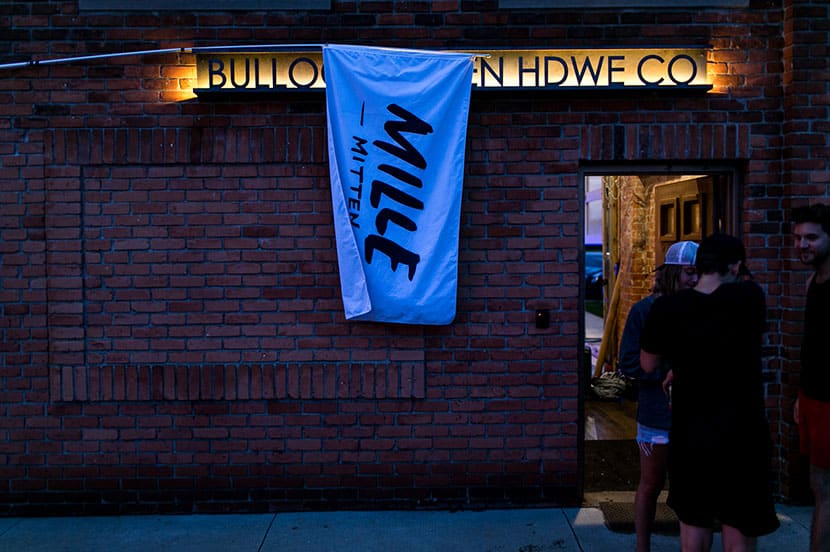 To make it even more fun we created a set of custom Snapchat geolocation filters at some of our favorite stops. I would be beyond excited if you found some of them and sent us a snap with the filters in use!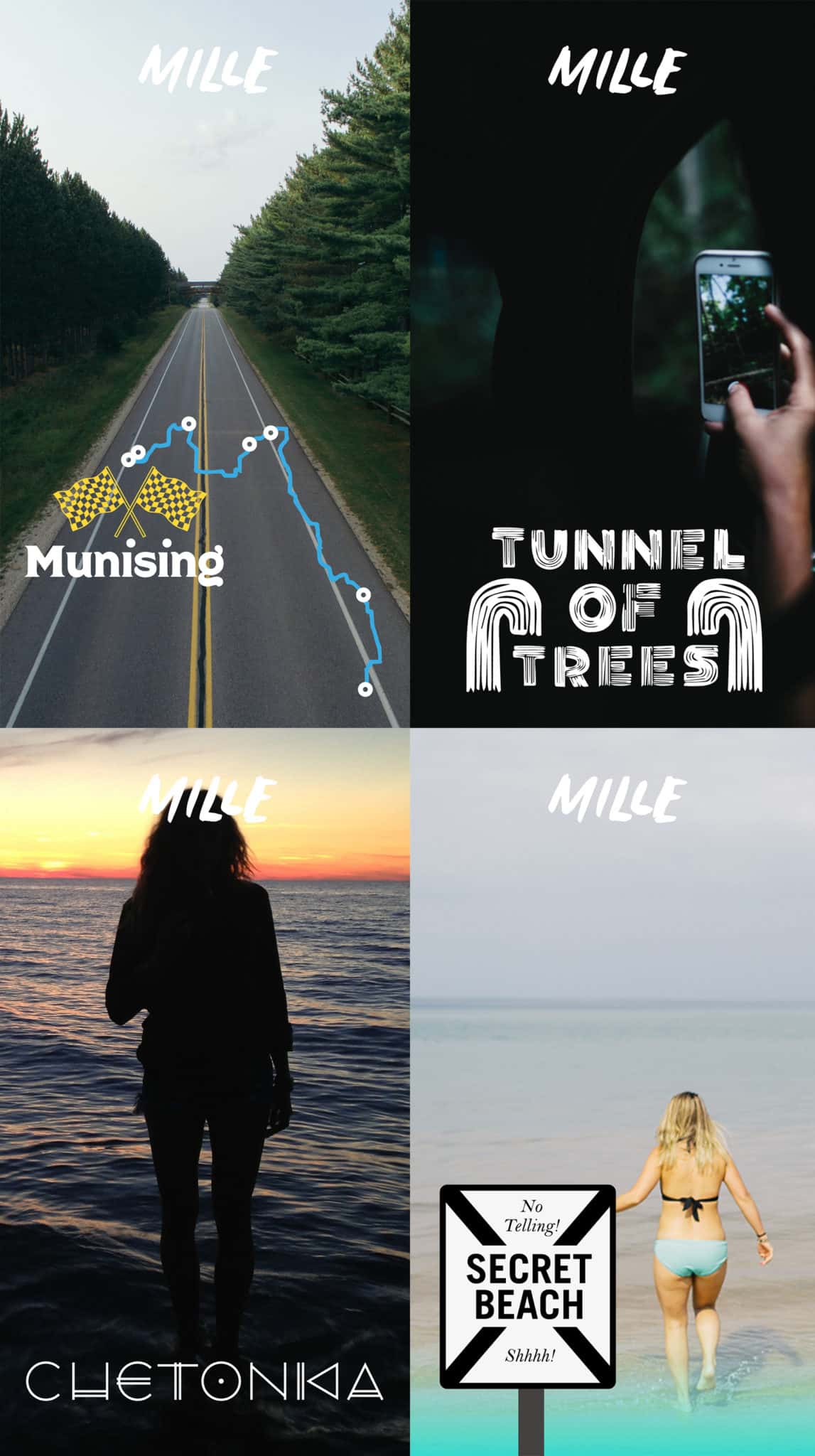 That was Mille Mitten year five! It was amazing to see the UP and explore some areas of Michigan I had never seen. I would LOVE to hear any trips you've taken around the Mitten or if you've been to any of these spots!
Happy Weekend! May it bring some adventures!