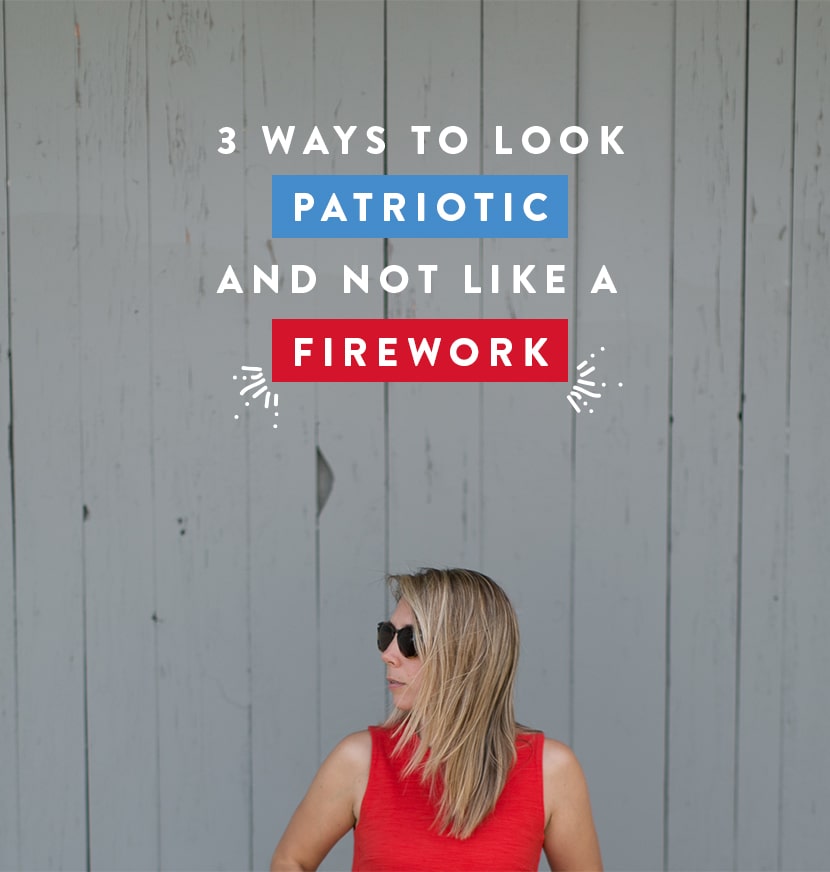 Growing up spending my 4th of July weeks in Harbor Springs, Michigan meant that when the 4th came around you better bring your fashion a-game in terms of how you planned to rock your red, white, and blue. Northern Michigan is well known for it's small town mentality and parades this time of year. So, it should come as no surprise that Harbor Springs, a small resort town on the coast where I hail from, is similar to walking through a live Ralph Lauren ad this time of year. Currently we are heading north for the weekend shenanigans with family and friends, and thus I thought I would share how I have handled the attire situation that happens this time of year. I am someone that on many levels hates wearing many colors, so the thought of rocking a full on red, white, and blue outfit is pretty much my least favorite thing in the world. So, here are 3 simple ways I have walked the line of showing my love and patriotism for America (cause goodness I would hate for her to not think I love her).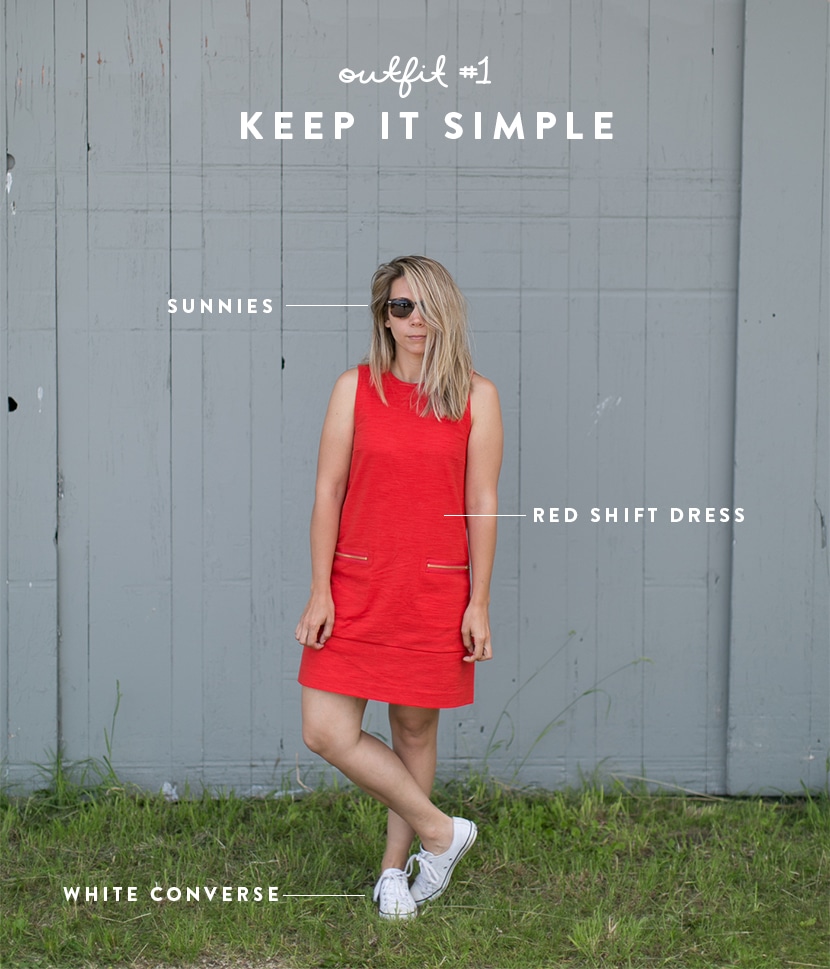 This is exactly what you will find me in this year on the 4th of July. I am in love with this simple dress from Madewell (it is on sale right now)! If you don't have this one, pull another that is similar. A dress in either red, blue, or a chambray that has simple lines will roll with you from art fair, bbq, day at the beach, and fireworks over the water. Rock it with your favorite sunnies and converse and you will be comfy and cute all day.
Get the look:
Sunnies from Rowley Eyewear   |  Shift Dress from Madewell  |  Low top White Converse
If it isn't a scorcher where you are, think about limiting your palette and thinking beyond bright red and bright blue. Grab your favorite chambray and maybe some high-waisted navy shorts and then throw on a scarf that has a few punches of a red like this one from FashionABLE. Spice up the look of those high-waisted shorts and make your legs look longer with a casual and easy-to-wear wedge that you can sport all day.
Get the look:
Sunnies from Rowley Eyewear  |  Scarf from FashionABLE  |  Chambray from Jcrew  |  High-waisted shorts (similar)  |  Easy to wear wedge (similar)
It seems that the 4th is basically a prep-fest, which is awesome to experience but not always my thing. I love the look, but the all over style just doesn't work for my personality when I wear it. What I have found is a little punch of prep can go REALLY far. That being said take one of your favorite preppy pieces and pair with a couple neutrals in order to really let that piece shine. This striped chambray skirt is the perfect piece to let shine on the 4th by pairing a racerback tank and coral shoes and necklace. It's nothing fancy, but all together it will not have anyone questioning your lack of love for the mother land.
Get the look:
Sunnies from Rowley Eyewear   |  Coral Necklace from Forever 21 (similar)  |  Racerback Tank from H&M (similar)  |  Striped Chambray Skirt from Jcrew Outlet (similar)  |  Coral Sandals from American Eagle (similar)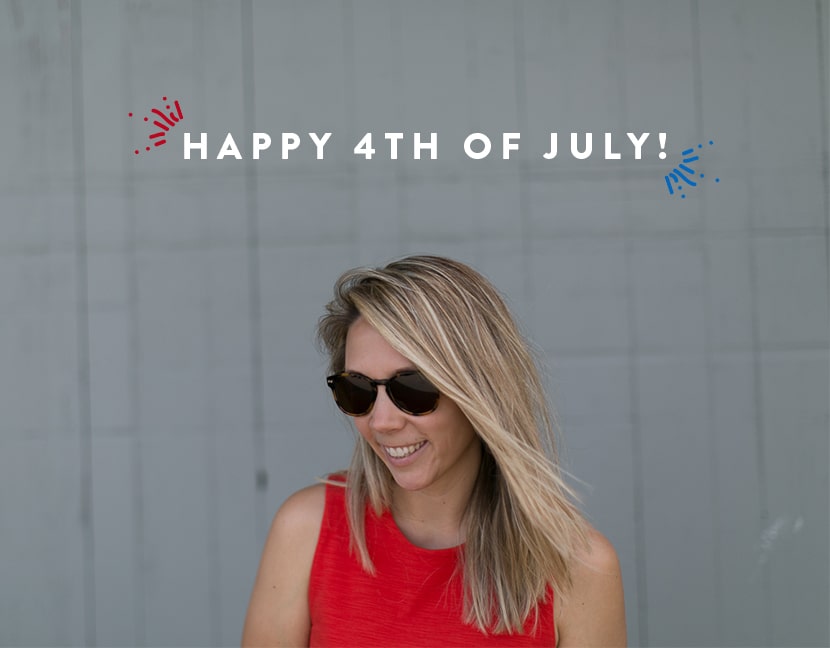 I hope you all have a wonderful 4th! I would love to hear what you are planning to wear for this weekend's parties and fun! Enjoy the fireworks and be safe!!