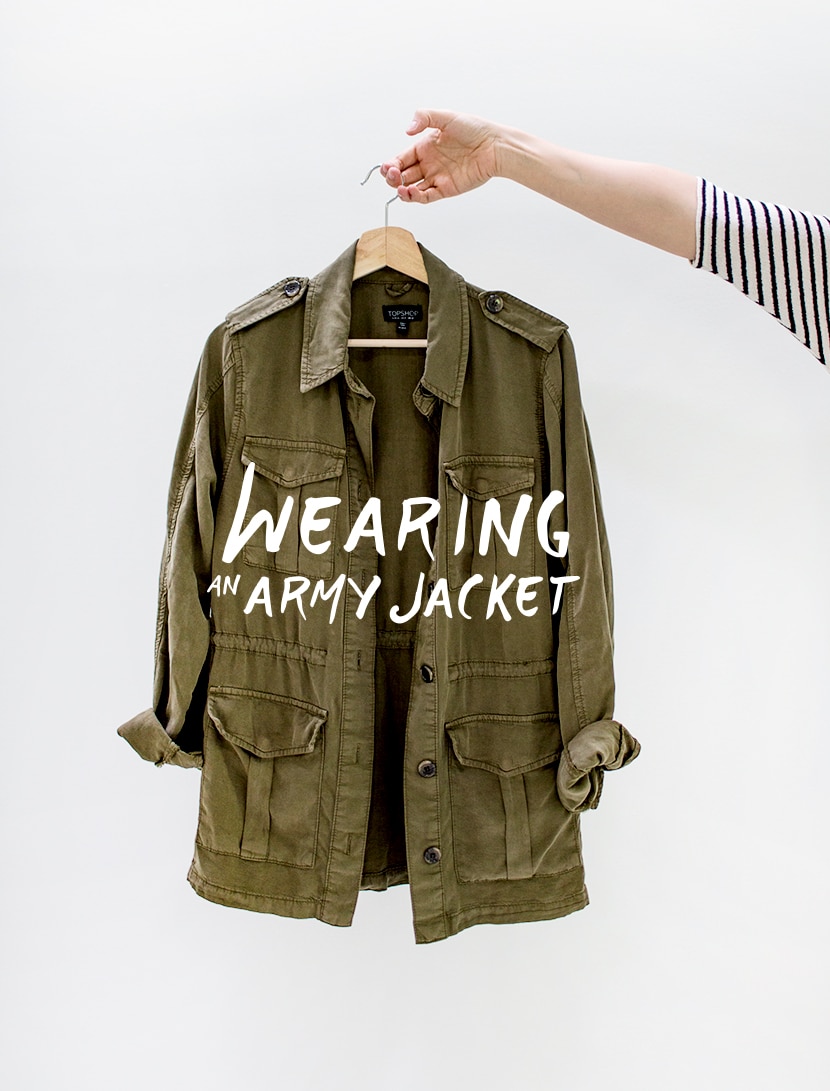 I want to start talking about ways I wear some of my favorite staples in my closet. These pieces are part of what you my deem a capsule wardrobe, but these pieces are mainstay classics I go to on the daily. Having some of the pieces I plan to feature over the next year in your closet makes for dressing easy and quick, which these days is more important than ever. I always want to know that anything I pull together not only will be comfortable but also stylish without overthinking it. I have always been a big fan of the classics, but I have found them to be even more important. I am not much a trends girl though I buy in from time to time, but for the most part I can narrow my wardrobe down to a simple palette and textures that always work for me and make me feel like myself. So to kick off talking about some of my favorite staples I am beginning with one of my favorites especially for spring: The Army Jacket.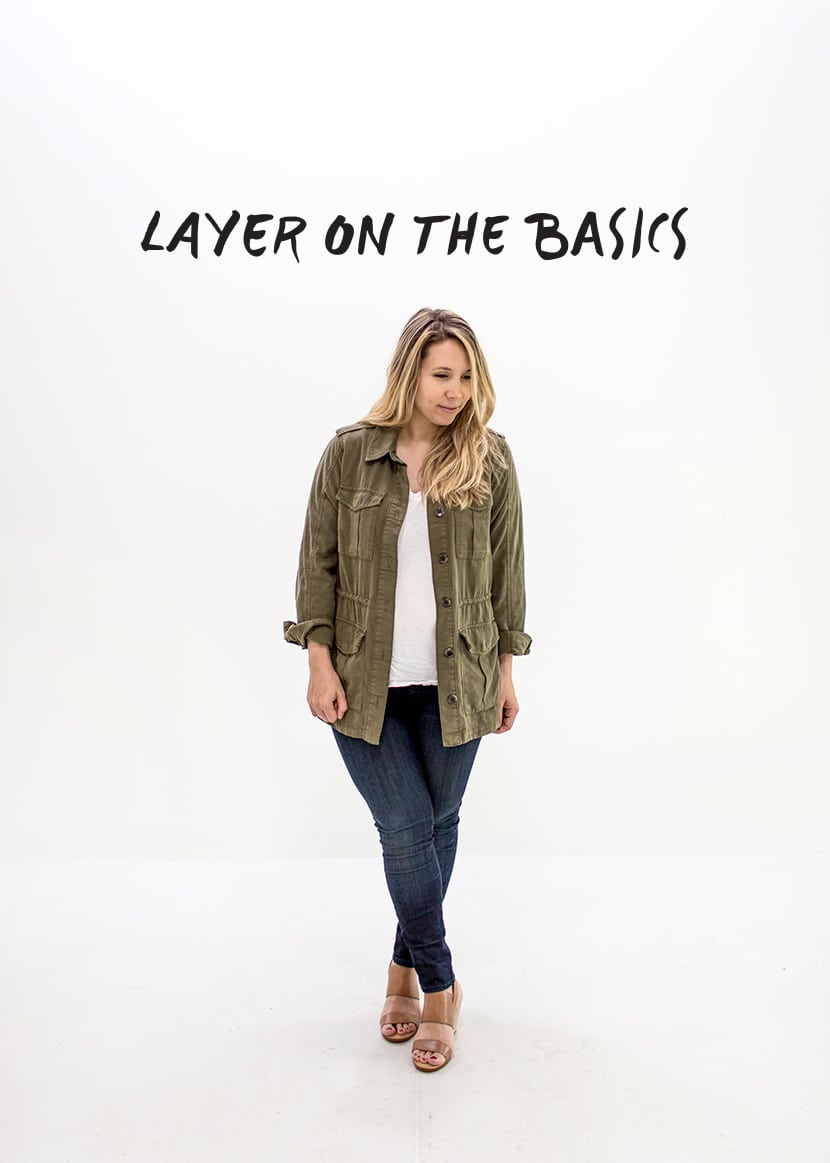 Army Jacket  |  White V-Neck  |  Jeans  |  Leather Heels
This is probably one of my favorite outfits and the most me. I could forever live in a white tee and jeans, but nothing makes it feel even more like a favorite on spring and fall days.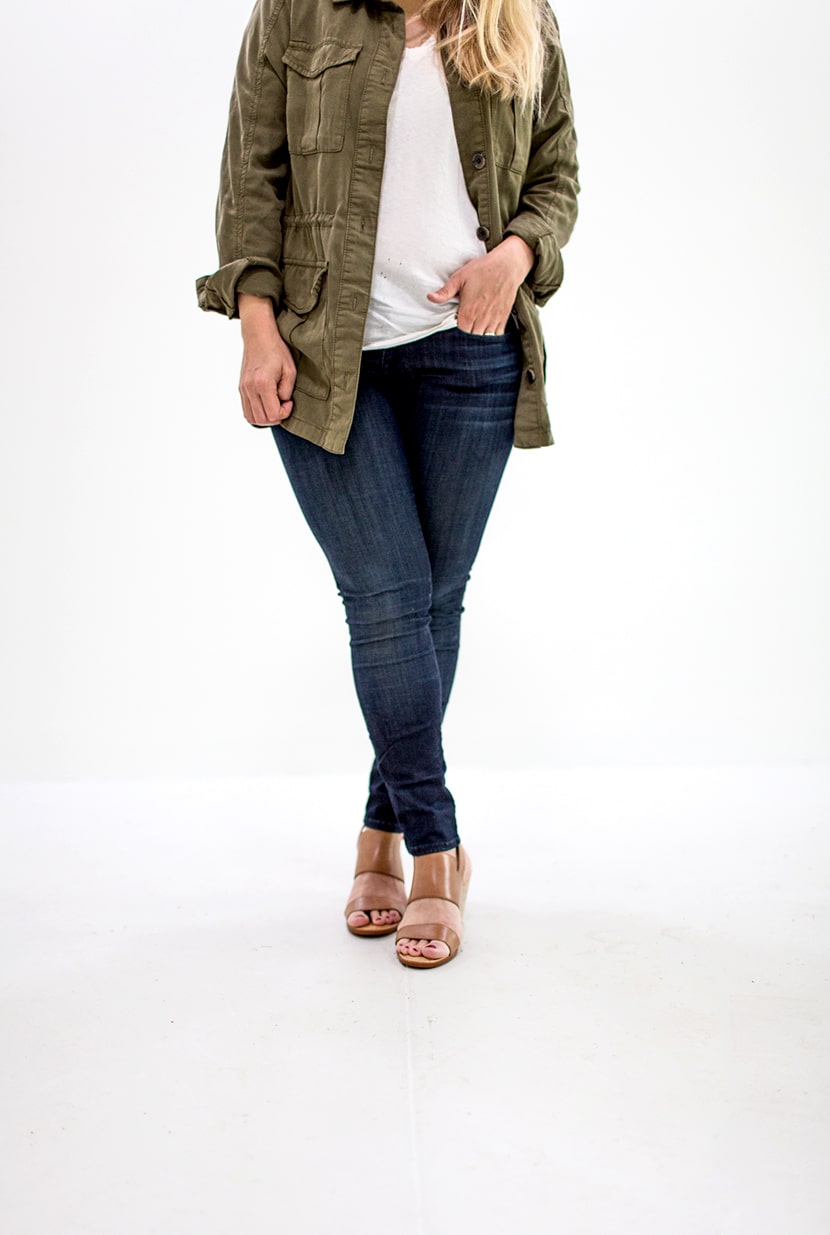 These days this outfit is a daily one for me for any going out. The simple look never goes out of style, which makes it an easy go to.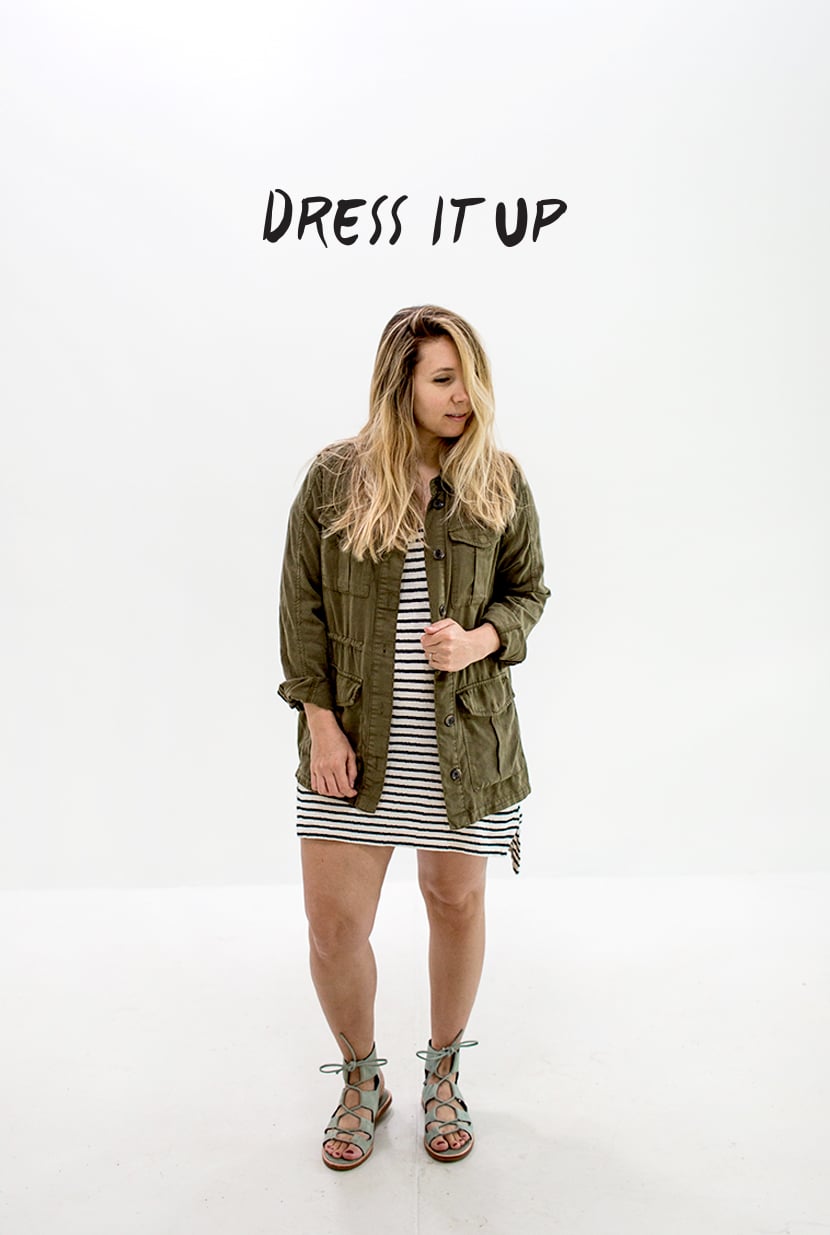 Army Jacket  |  Dress |  Sandals (similar)

Dresses are the most comfortable thing these days and I am still working to fit into my old clothes, thus I am thankful for being able to wear a few favorite dresses easily right now. To make the most of these dresses I love pairing them with an army jacket.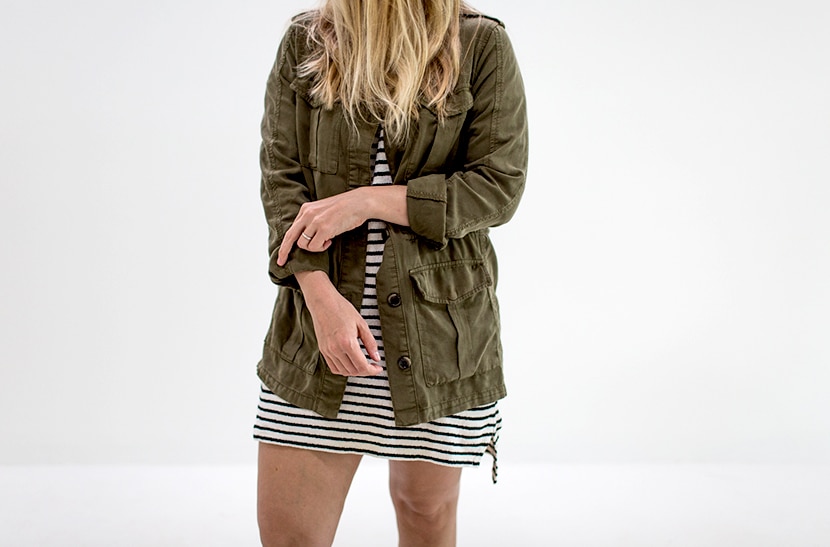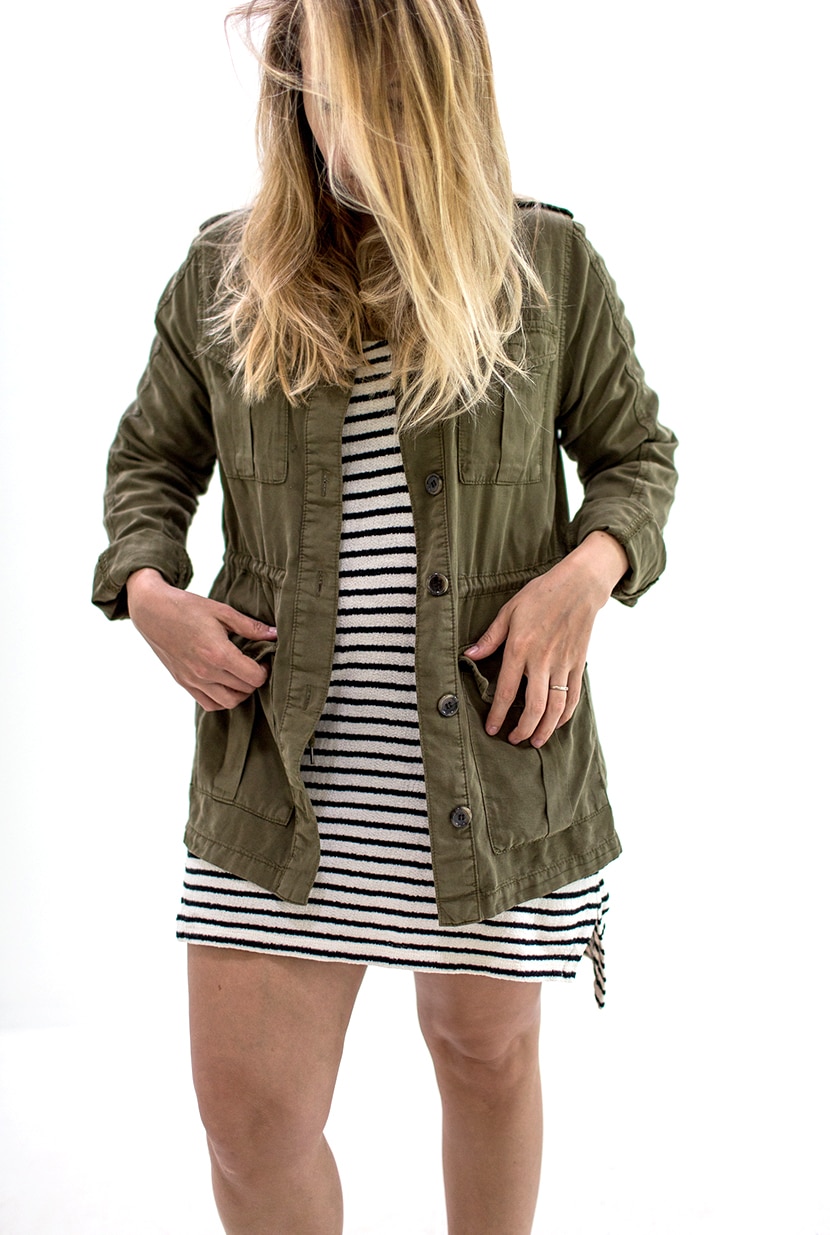 If you have a dressy outfit an army jacket will always dress it down in the best way. The beauty of a good army jacket is that it is in a neutral color. Yes, just because olive has a color tone to it, doesn't make it a neutral.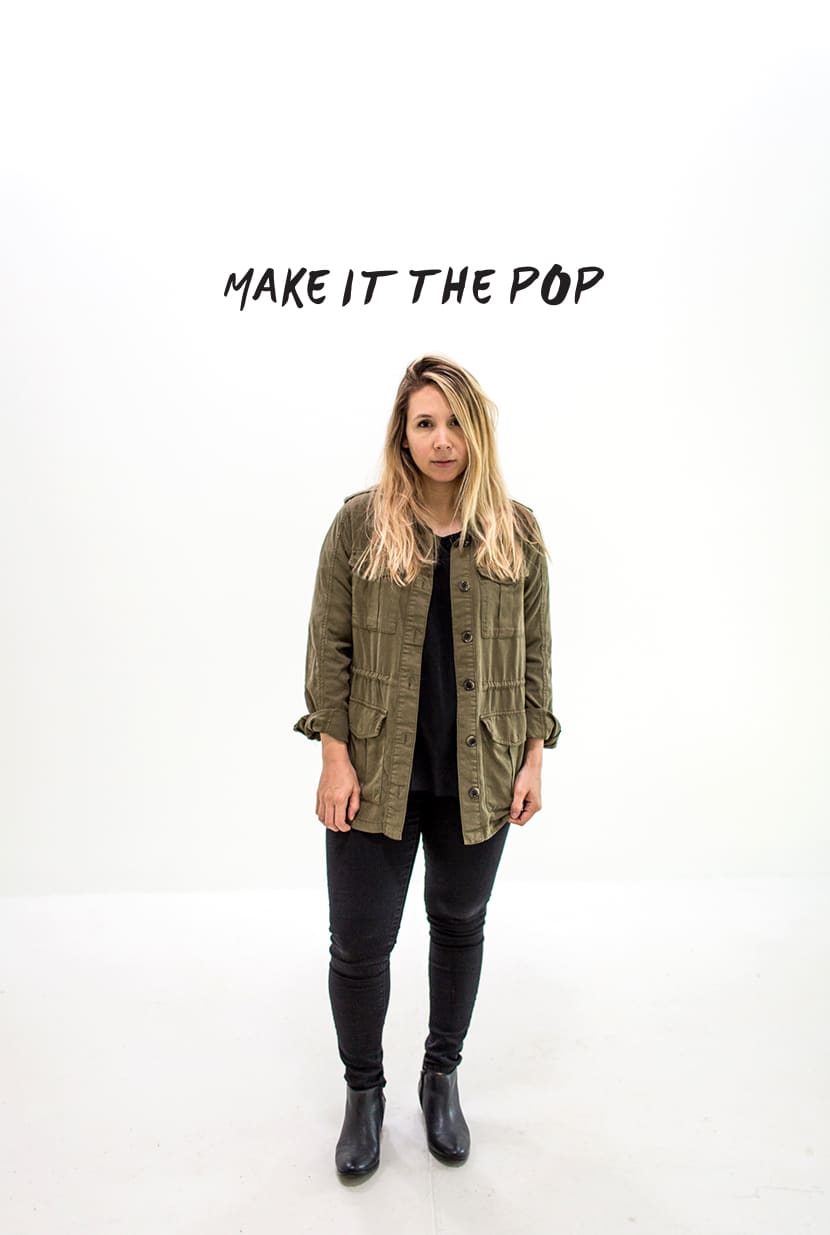 Jacket  |  Black Shirt  |  Skinny Jeans  |  Leather boots
Since most of what I wear is black, white, or denim I sometimes look to pieces like this to add "color." In an all black outfit layering on a neutral in another color helps add that pop without really using color so to speak.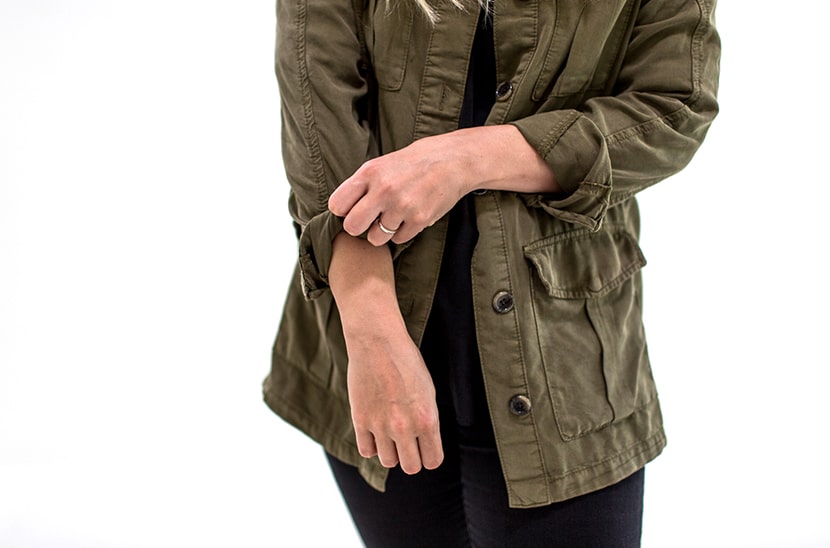 What are the ways you wear an army jacket? Is this a staple in your closet?