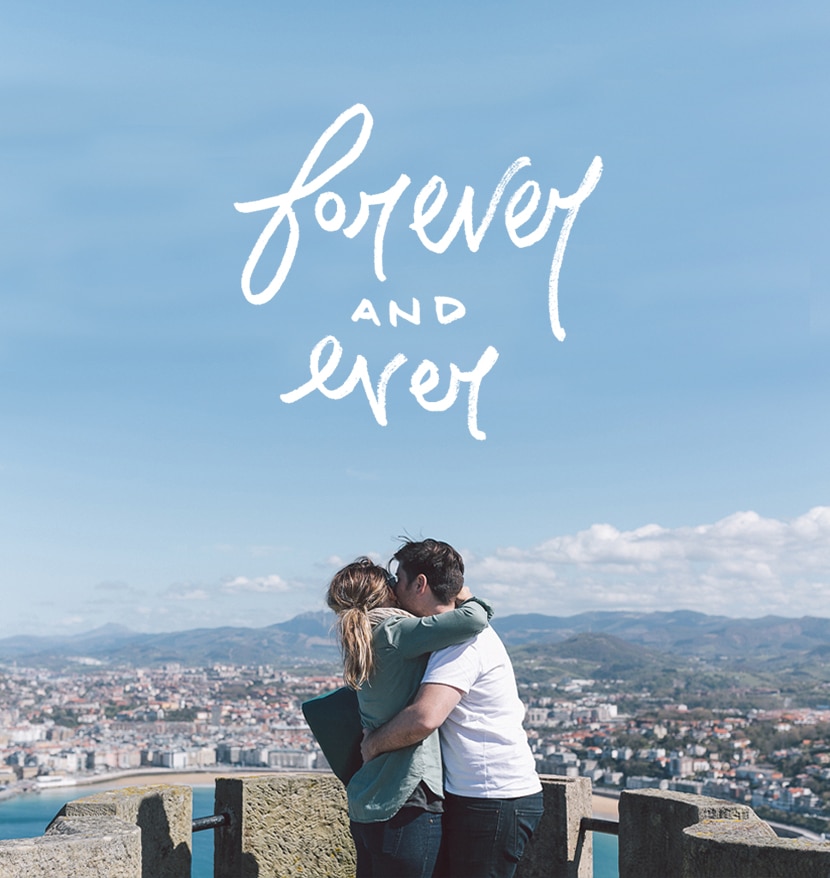 Today marks four years of marriage. It has been four years since we said that we plan on spending forever together. Four years since we knew without a shadow of a doubt there was no better partner for us than each other. As the years are passing I no longer am able to see what life would have been like without each other because honestly the only life either of us can imagine is this one.
The adventures we have had both home and afar have made us better. They have made us come to terms with what matters most and have brought us to make decisions that focus on building a life that not only makes us happy, but better for those we love and those we work side-by-side with. We have together chosen a life that is about living fully, creating things that not only inspire us but others, and more importantly we have chosen to live a life of purpose. There are so many ways this life could have gone both together or separate, but to me I think we found the right path. The path that is spent together.
It used to be that I wondered what would have happened if we had never chosen life together, and lately I no longer can even imagine it. Every year I am blown away by how far we have come together. Marriage isn't easy and working together is at times more difficult than I think we care to admit, but there is no way I would change one second of this journey we are on.
This 4th year of marriage involved adding more than four countries to our passports (including one new continent), nearly 100 flights, over 40,000 driven miles, one moving truck, a new employee, stitches, multiple hotels and Airbnbs, making new friends, saying goodbye to old friends, new driver's licenses, a new car, multiple fights that made us stronger, a few drunk nights, a lot of tears, lots of late nights and too many early mornings,  taking on new habits good mostly, one shipping container, embracing a new city, lots of cuddling and laughing, becoming even more adult, purchasing a piece of land randomly, lots of sleepy late night convos, making a new home, tons of hugs, celebrating victories and dusting off after failures, one cleanse, and just enough days spent wandering and getting lost together.
All of those things make this year of marriage just as special as the last, and more importantly they make me look forward to every other year and the gifts that each year holds. I look forward to all the adventures ahead! I look forward to the quiet nights on a porch in North Carolina listening to the crickets and old records while we drink a cocktail together knowing that all that matters is that moment. I look forward to where we go next and to the breezy Sunday mornings drinking coffee with you. All of it is special and all of it because of you.
Here's to 4x a million more years as us and all that we will dream and do together. Here's to forever and ever.