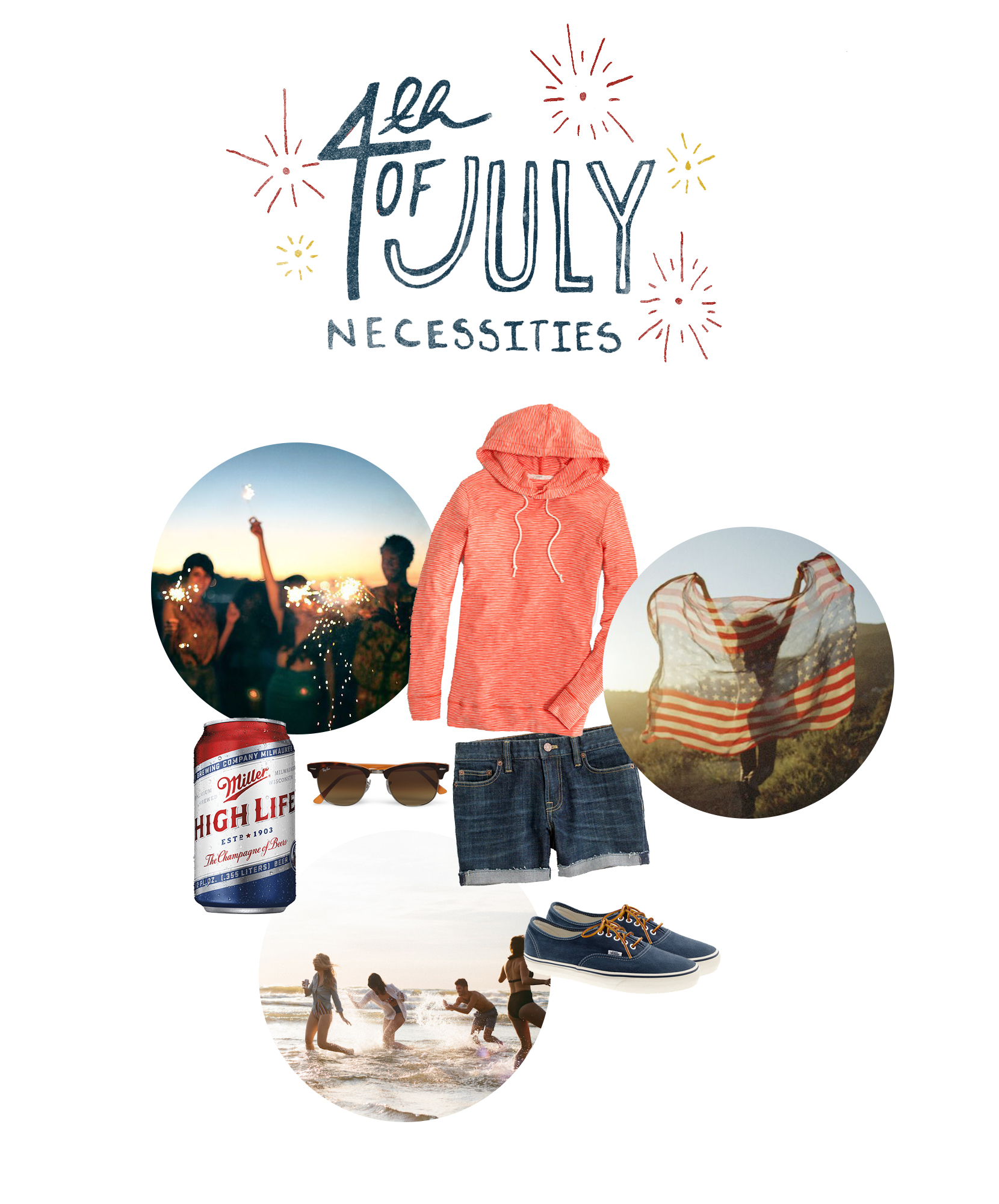 The beginning of Summer. The Mark of the water getting warm. It is here. It is a weekend full of celebrating freedom. To do it well and to do it in classic American style there are some requirements.
1. Sparklers: Grab your friends. Hand them a sparkler. As the sun sets, light them up and stand in the glow and laughter that happens at the first spark.
2. Sweater: bring it for the fireworks to cover the sun-kissed tan you got while spending the day in the sun.
3. An American Flag: There is just something about those stars and stripes aren't there?
4. The Champagne of Beers: There is no day out celebrating America that should not consist of this classic or at least a PBR. It's a long day choose your hydration wisely.
5. Classic Sunnies: The 4th is meant for bringing back the classic things that make America America so why would you ever wear anything but some good old retro Ray Bans?
6. Denim Shorts: America has produced more denim and has built this country while wearing denim so it is only right that you wear it while you celebrate.
7. Wear your Sneakers: Unless it is 100 degrees this day is going to be full of lots of adventure…plan ahead and wear a cute sneaker.
8. Time with Friends and family: The 4th is a day to really soak in all that we love about this country and many of those things are the people who are around you so go and splash in the lake, tube the river, sail, eat those classic summer foods with family. Whatever it may be make sure to enjoy every second of it. (ps. I love the whole shoot that that image came from!)
Happy 4th of July you all! Live it up and listen to this playlist I threw together for your day full of celebrating.