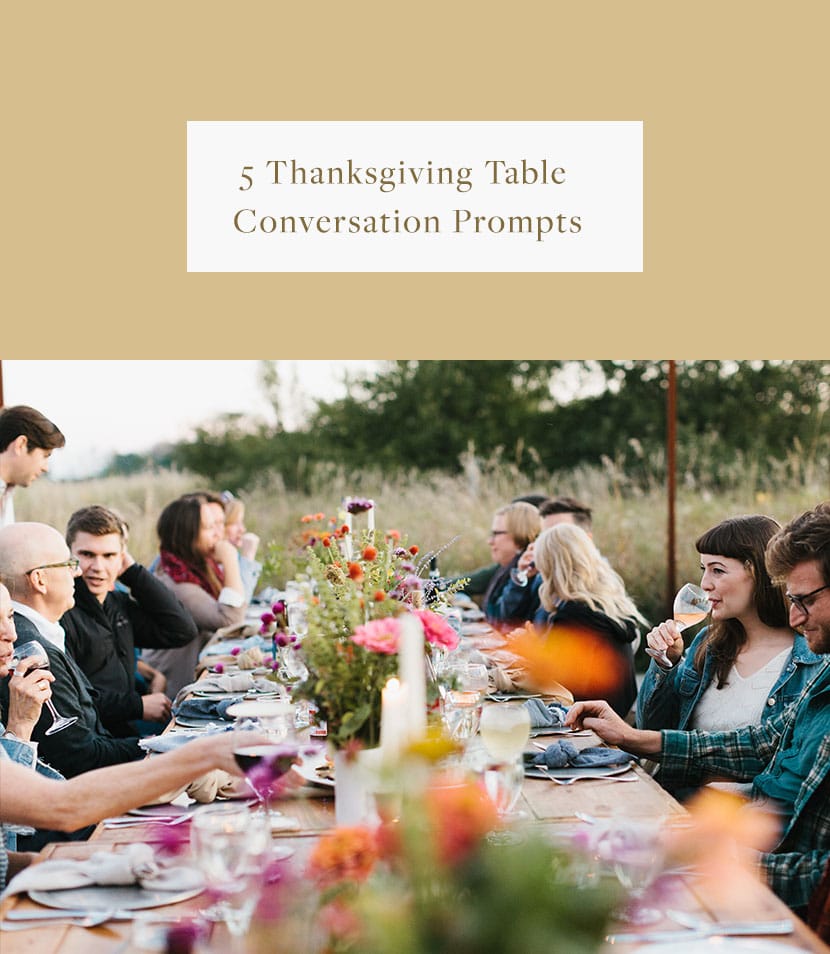 This week we will gather around a table. We will feel the thanks for all we have, but what about having a conversation more than just the every year list of thanks for good health and family. Though those things are perfectly wonderful to feel thankful for, what if we heard more this year? It seems this year has been full of a lot of sadness, but I have been striving to find the good in the lives of those around me. These small and big stories of success, growth, humility, and help from random strangers has helped keep me hopeful and life in perspective during this year. That said, I want to help you challenge those that gather around your table this year to think beyond just the normal circle around the table and say words of thanks. I wanted to give you 5 simple prompts that will spark deeper and more open conversation at your table. Below you will find the 5 and then I would love to ask you for your favorite conversation prompts for this time of year.
What one thing changed the course of your year and how?
Think back a year ago and name 3 ways you are different than you were a year ago?
What is the most powerful gesture of thanks anyone has ever done for you?
This year what is one thing that brought you the most joy? 
Look at the person across from you, and share one moment this year you felt thankful for that person. 
So tell me what are your favorite conversation prompts for the Thanksgiving Table you plan to use this year.
Images via Mae Stier