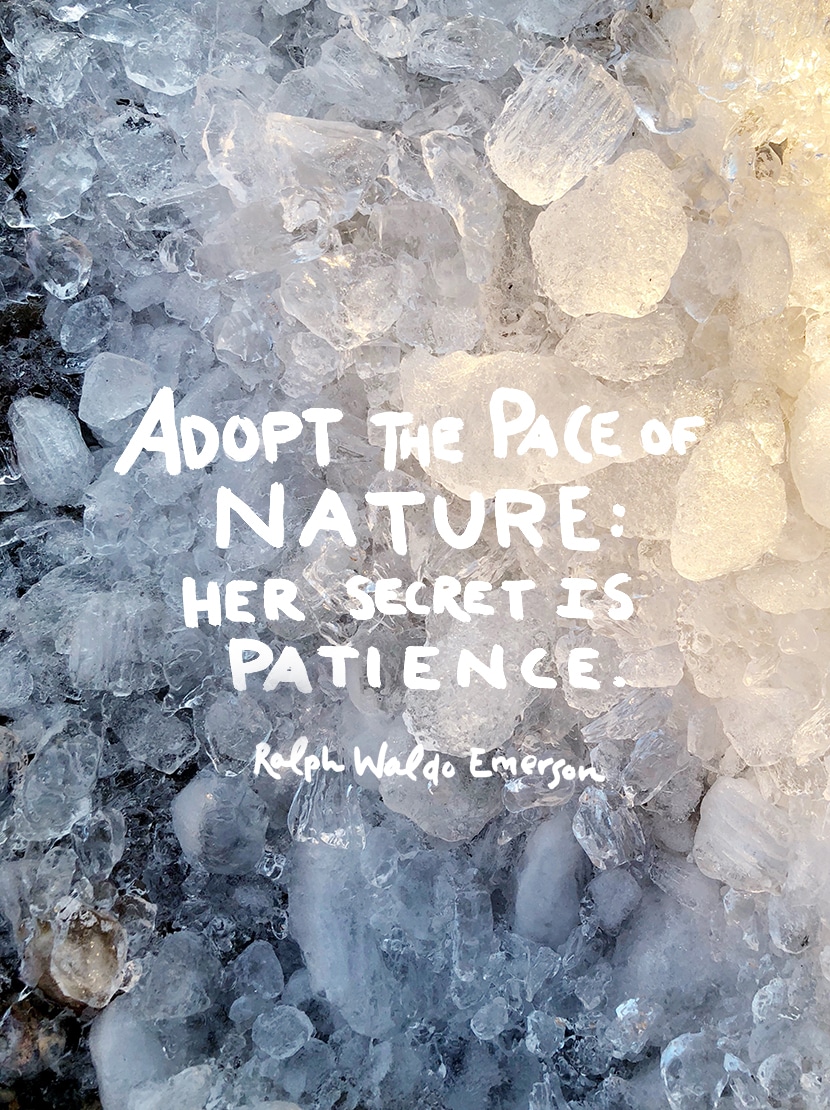 It seems like less than a week ago I was wandering the beach with my friend. Hayes was throwing rocks in the water and running from the crashing waves. The water actually felt okay for the end of March. As I drove home, I left the window down some and felt the warmish air on me while wearing my boiled wool coat and beanie. Sunnies were on and I was glad I had applied sunscreen on my face. It felt like the beauty of bright spring was only around the corner. It was an uplift there is no doubt, but that isn't what spring is about in Northern Michigan. It isn't so black and white or as we think it should be. Spring comes in a way that doesn't always appear as fresh flowers or green grass in March.
Fall and spring always bring a nature of unpredictability to our lives here in the north. We may get time on our paddle boards until nearly November or be seeing our first snow the first week of October. It is never what we anticipate and I have always seen this as a lesson in living in the present. In the fall though we feel ready for these changes, but are always okay with another warm day. In the north, those warm sunny days are the most precious gift for us and we never ever say poor things about feeling the sun on us. A true opportunity to learn thanks and presence.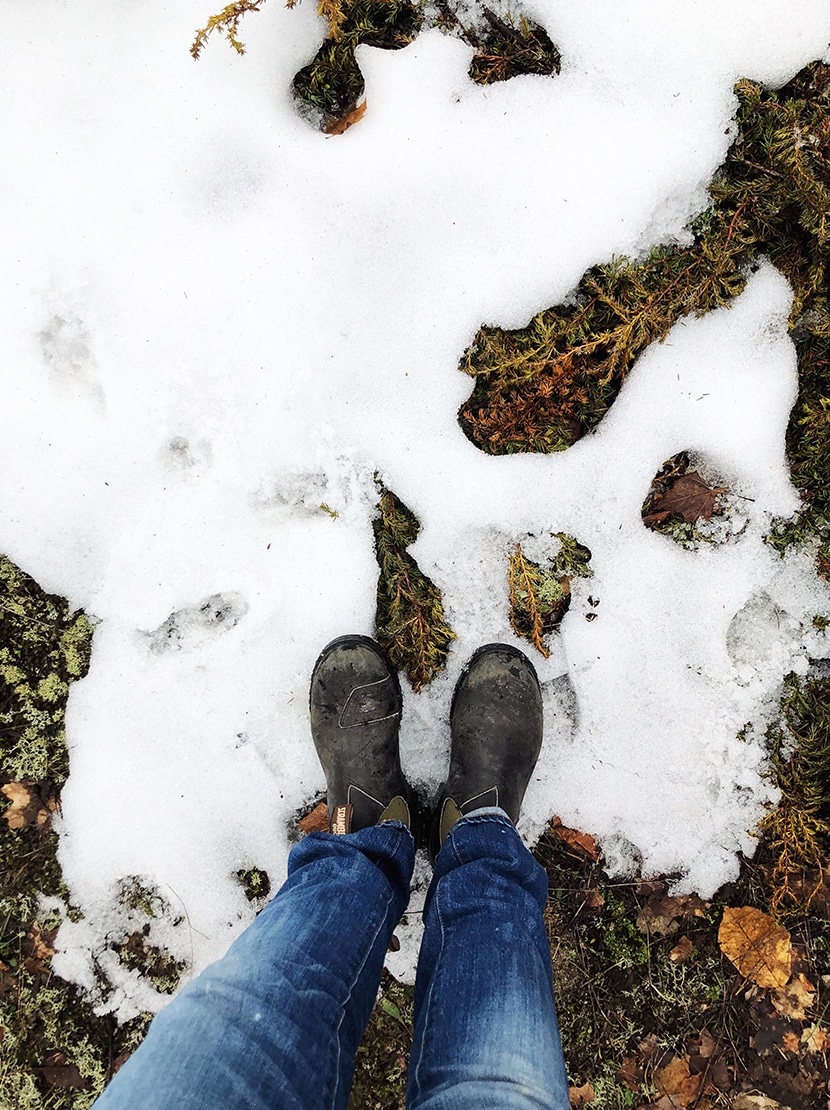 Come spring though we feel different. Everyone always says the hardest months of the year here are the ones we are in the thick of right now. Though spring is very much here with the singing of the birds the greening in the forests and even some of the first signs of flowers budding, it can feel though that winter won't let go at times. It can be hard as ever to see winter ever was supposed to leave. Long about this time of year we are aching so much for some warmer days and for the wind to warm us rather than chill us to the bone. Our patience is growing thin as the jet stream brings a new rush of snow over the lake. The sun feels nothing like winter these days but that air could compete with some of the temps we felt in January. It is hard to feel hope or to find patience with the seasons. I will be the first to raise my hand and say it is taking every ounce of me to feel patient and find joy this time of year.
It seems though that every season brings us a lesson to learn. This winter has been all about being present and it has been such a good thing for me. I have created reasonable goals and decided that thinking beyond the moment is never rewarding. We do what we can with great intention and hard work, but accept when that is all that can be done at the same time. Moving into spring, the hardest season for me every year here, I am realizing I need to work on patience. I need to see the tiny steps not just the small ones. I need to accept that the ways the earth is becoming. Much like a child making choices, I see spring similarly. We want to do it all for them, fix it right away, take out the frustration period for them, but that is an important piece to becoming and growing. Learning to be patient with the path that the world outside our windows needs to take isn't easy when all we want are some consistent 45 degree days and to get going on some landscaping projects, but it isn't just important for the world outside, but it is also important for us. We need this season to learn what it is to be accepting of things taking a course we are out of control of. We need this season to learn to continue to learn to both accept the moments we are in and find joy even within the challenges. We need this season most though to see great things take paths we cannot always predict or don't always fall into a clear-cut trail to follow.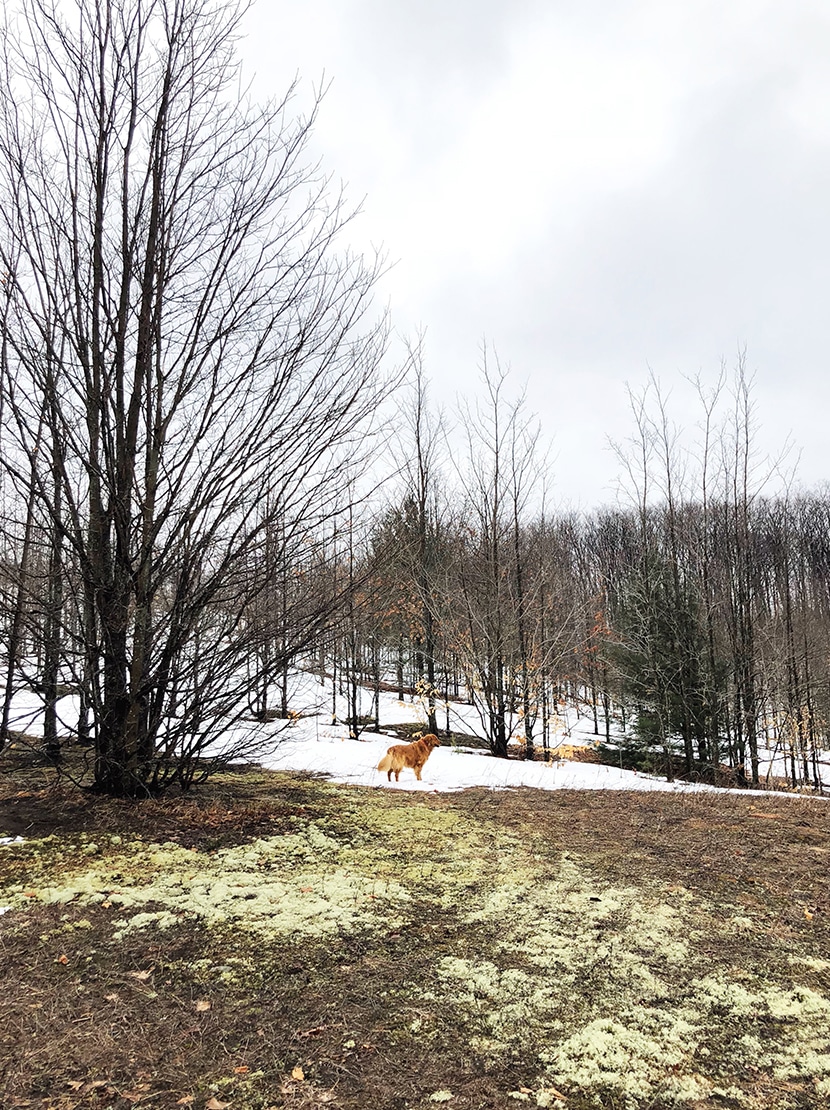 Believe me, I am not saying this season is easy to find patience for, but after all, we live in the north and to think we are ever totally out of the cold any time of year is to fool ourselves. I say that for myself more than anyone else. Winter was amazing and it was beautiful. I deeply enjoyed our days in the snow and though I am more than ready to get my hands dirty on our land, I know there is work still needing to be done both in myself and outside that I may not quite understand. Things being halted or having to be put on hold could be answers we aren't even aware of them being and may never understand, but it all always comes together as it should and when it should. The warm days will be here quicker than it may feel, but it doesn't always feel that way especially on days when we are forecasted 16 inches of snow in a day.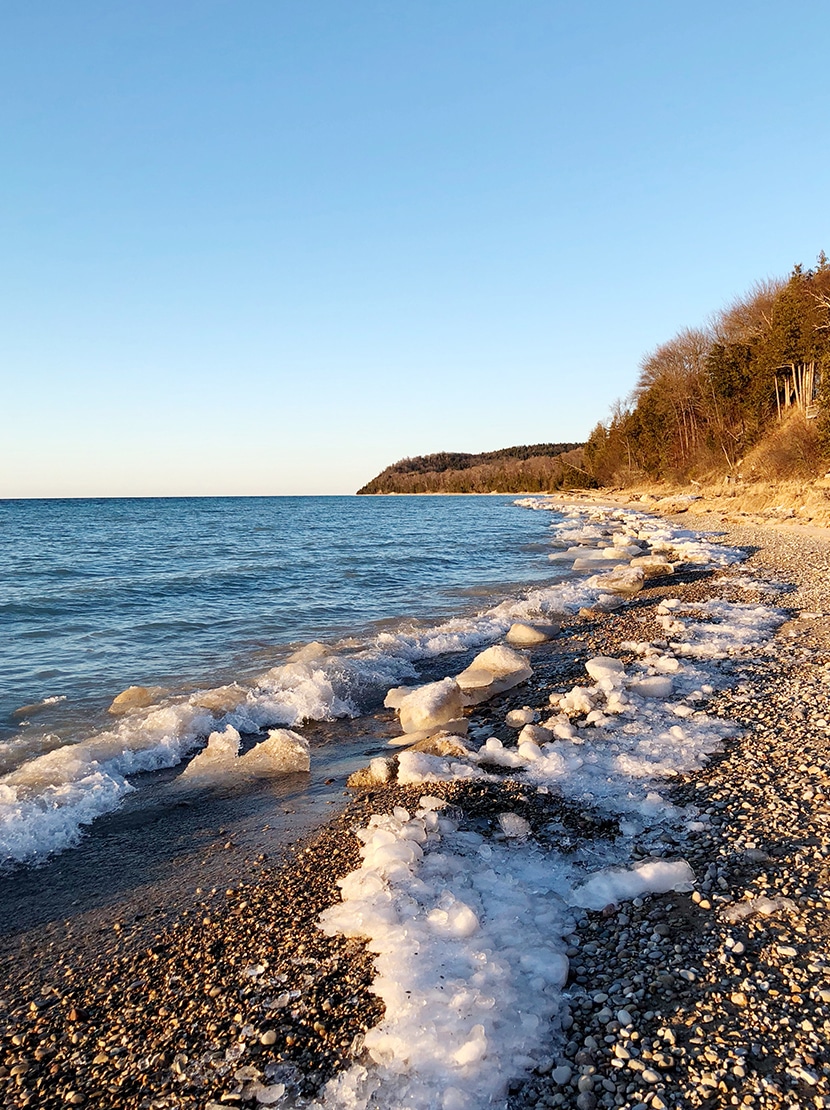 So now is the time to do everything to make it through this final stretch. Dig in deep to a work project you put off. Finish your taxes. Plan your garden and read more about new varieties. Get together with friends and have a game night. Plan a trip south for a long weekend if you can. Anything to help you find calm in this early part of spring while we anxiously await the first really warm days that stick around and let us begin to see that all the waiting was worth it.
Patience isn't always an easy thing to learn but it is for sure one I could always use a proper lesson in. Thank you Spring for being the lesson I need when I didn't even know I really needed it.