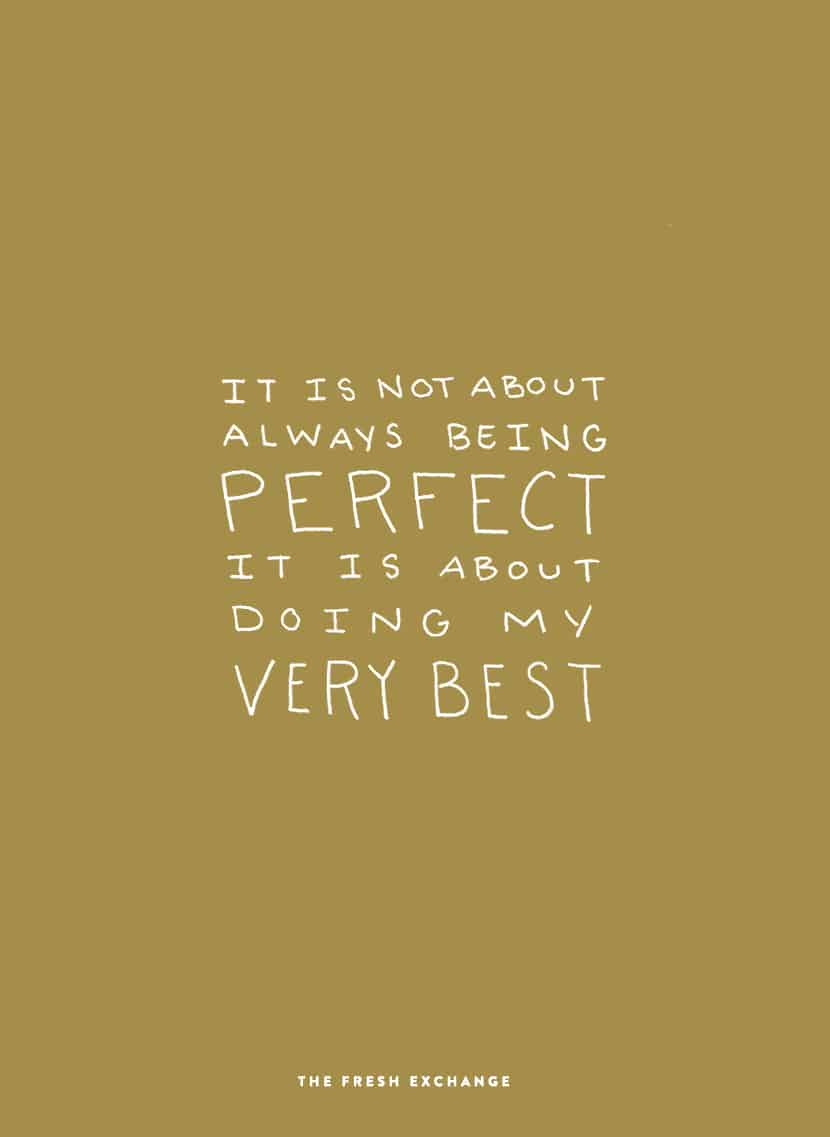 To this day one of my favorite things is a new notebook. The fresh pages of possibility. The clean slate. The opportunity to begin anew. I love it more than anything else and whenever a new year arrives I look at it just as similarly as those fresh pages of a new notebook. 2017 feels just like a new notebook. Crisp and unmarked all on the exterior and full of pages just waiting to be written. Some may be covered in rainbows and some the ink will run from tears that were shed, there is no doubt, but now they are blank and ready to be written. Now, is the time to decide what will be the theme of those pages. What will be the lessons we hope to learn? How will we grow? Who do we hope to be on the other side when the last page is turned? More importantly, will we be okay if we do not become that person and instead find ourselves someone else? No matter what, now is the time to set ourselves on a path and direction.
Long ago, Mike and I threw out the idea of resolutions. Instead, every year Mike and I sit and reflect on the last year of our life and then soon there after choose a word or a theme for the next year. Last year, 2016 was the year of patience. We knew how much life would change and we challenged ourselves throughout the year to learn to be patient and to slow ourselves enough to find pleasure and satisfaction in the moment we were in. We also knew we would be learning so many new things as new parents and that would take not only patience with ourselves, but patience with each other, Hayes, and anyone else in our lives. Everything would change and the only way we knew we could survive was to learn and understand the word of patience in every way that year or at least try our hardest to. In retrospect, I feel my soul has slowed and calmed through this last year because of focusing on that word all year. My longing to go and expect immediacy in things has shifted greatly compared to how I felt in much of my 20's. Maybe that happens with age or maybe that happens as a parent, but removing myself from the ever-churning amount of media and focusing instead on what is right in front of me more than ever I have found so much more comfort in where I am at in life in the moment. That feeling of contentment is something I couldn't be more thankful to have learned in 2016. You can read more about our reflections on the last year here.
So as we enter 2017 and all its newness we are dubbing this our year of quality. Becoming new parents allowed a lot of things to fall through the cracks for us. From ourselves to our work to relationships and more. Sure it clarified much of our life, but it also left us feeling many times like we were treading water more than anything else. I learned to survive there but I wouldn't say that I thrived especially as a creative in this environment. There are many ways we plan to focus on being our best this year, but first we are working on defining our own meaning of what quality means for us. In the past when I think of the word quality I think of it as being synonymous with perfection. This left me feeling that quality was unattainable because perfection was never my thing. I am always rough around the edges, undone in some way, and I thrive on embracing that rather than fighting it. But in the last month I have begun to redefine what quality means in my work and my life instead of allowing it to be defined by some worldly perception. Quality now for me has come to mean doing my very best whenever, wherever, and however I can. This means less may be produced not out of a lack of hustle, but instead out of a desire to ensure I have done the best I could do. Out of the practice of doing my best my hope is that not only greater work will surface but a greater version of myself. I spent this last year gaining my footing in my new role as a mother and creative at the same time and continually trying to find some perfect balance, which only left me coming up short over and over again. I tried to keep too many plates spinning without relaxing enough to give myself time to practice being my best self, my best creative self, my best physical self, my best emotional self, etc. This year, I plan to practice quality over quantity.  Each day will have a different bar as to what is my best, but as long as my best is done, I know it was my greatest here now and in this moment. That is my greatest hope for this year, to end each day knowing my highest quality was done for that day.
2016 taught me so much about how less is more in every way and when we have less to pull us away we have more space and time to give to what we want to be great at. As things are added into our lives we must edit our lives that much more to create dedicated space to be our best selves in our life.
That said, the blog will be one of many areas of doing my best this year. I have promised myself to push to continually create quality things I believe in every day and for it to be my best and only my best. That said, there may be quieter days here in order to accommodate my best work being done. It is easy as a blogger to feel the pressure to create content on a daily basis to keep your space fresh and moving forward, but this last year there were moments I felt obligated more than passionate to create something and that isn't why I blog. I never want to create out of obligation because I always find myself disappointed with the work created as it is never my best and it tends to lack heart. I always want to be creating content that is passionate and creative. This year I hope to be doing just that.
Obviously quality is a word that permiates many aspects of life beyond work and I am finding that creating clear schedules, boundaries, and rules to life are more important than ever to ensuring that quality has the space to happen. From fitting in workouts, eating well, being present as a mother, being present as a wife, and making a point to spend time with friends. These are all important pieces to this year. I plan to make a point to spend less time outside of my working hours on scrolling and more focused on reading, becoming a better version of me, and finding greater contentment in the life I love.
I am so excited for 2017 and all that lies ahead on these fresh pages in all of our lives. It is an exciting time as we have 365 days to choose to be our best selves. What a year I hope that 2017 will be in the brightest and most beautiful way.
What do you have planned for this coming year? Do you have a word for the year?! What are you doing to start into those fresh pages of a new chapter in your life?!