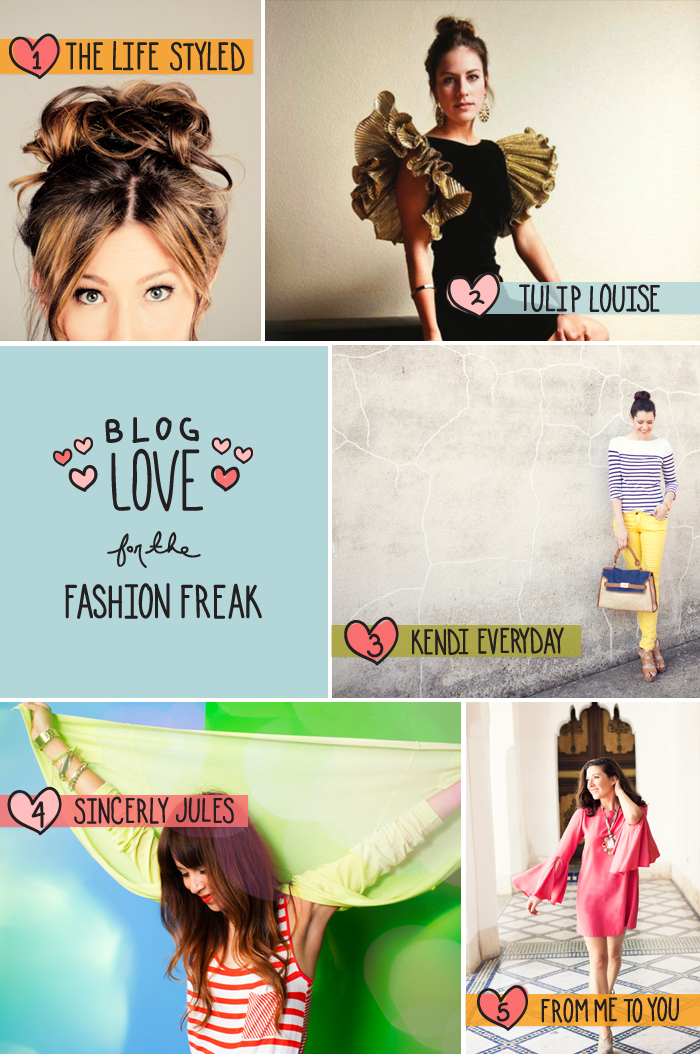 There are amazing fashion blogs out there. I am not going to say there are not, but there are some that really inspire me more than others. Not only is the content great and unique, but they also are truly challenging my sense of style when I read them. Maybe it is how they paired Lace with stripes or dressed a fancy dress down. Whatever it is it gets me inspired and pinning like crazy. So I thought I would share 5 of my favorite regular reads. If you'll also get inspired to revamp your wardrobe after reading these blogs, you'll probably want to visit this page to add a touch of luxury to your style.
1. The Life Styled: Catherine is a Personal Stylist to begin with so this girl knows what she is doing. I got a chance to really get to know Catherine while redesigning her site and since her new blog launch I have found myself to be a regular. Catherine's sense of style is so fun and unique. I love it! She makes me want to be braver and challenge my wardrobe. Plus how gorgeous is she?!
2. Tulip Louise: I met Anna at Alt Summit this last year and when I got home I went through my business cards and she has been a daily read ever sense. She has a way of combining the couture with daily pieces and I dig that. It feels so fun and chic. Plus she was the one that got all us Alt girls rocking a sock bun. This girl knows what is happenin'
3. Kendi Everyday: Kendi doesn't just put together some of the most wearable outfits, but she also owns a boutique. She always inspires my everyday wear to be a little bit more colorful and fun than it may have been without me reading her blog. Not to mention she seems like the sweetest thing in the whole world.
4. Sincerely, Jules: Jules is probably my biggest fashion inspiration as of recently. This girl can combine pattern like no other. What I love the most is that she pulls of chic with tomboy so well, which is a style I love. I am such a tomboy at heart so I love seeing how to bring all of it together. Personally I will admit to coveting her gorgeous locks as well. They are pretty awesome.
5. From Me To You: Jaimi is not only one chic and stylish woman traveling the globe but also a fashion photographer. She is always at the biggest fashion parties and shows so you are promised to see Anna Wintour's latest look and even the Olsen twins. Her work is gorgeous and always inspiring.
What fashion blogs are your favorites? My first thing is always to look for great images and an original perspective. What about you?