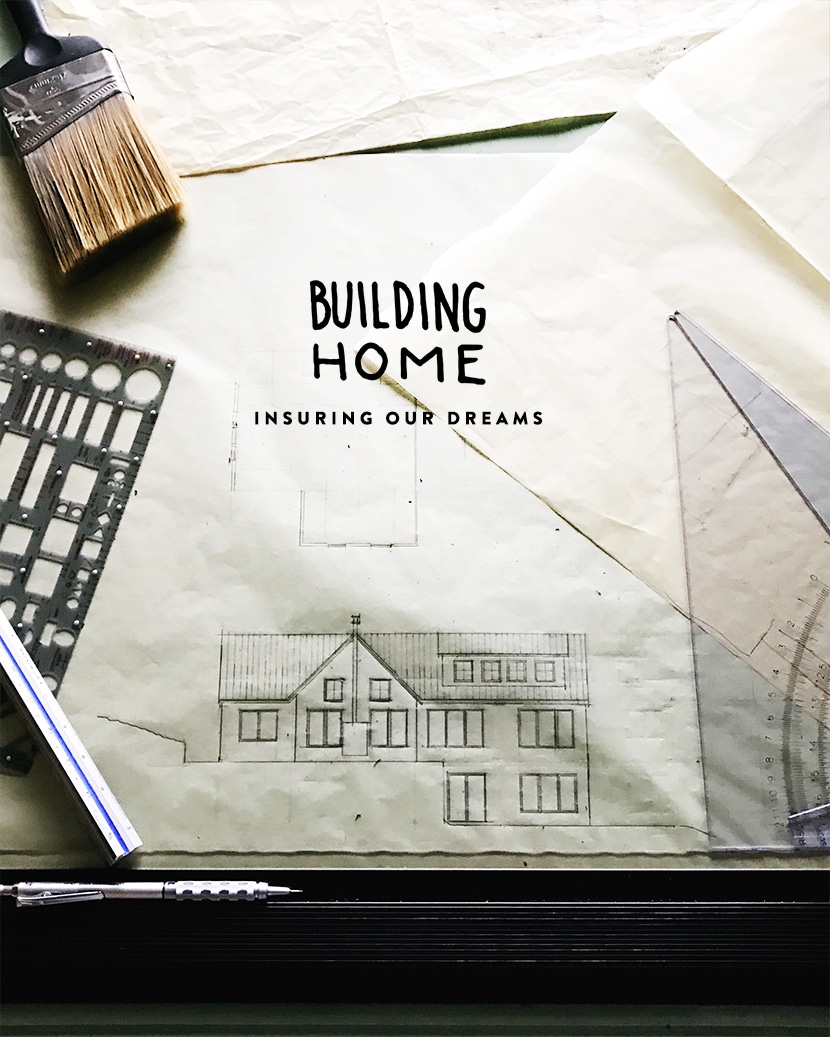 I have found many times that the weight of designing and building our home has felt very heavy. It isn't the number of options for sinks, faucets, lights, or wall colors that have me feeling overwhelmed. Instead, it is the fact that this home is our dream. The walls of the house we are designing aren't just walls, they will be the backdrop to our life as a family. This is what makes this journey of designing our home feel so monumental. It seems more than ever the details matter, not because of how perfect I want them to be, but because of how hard we have worked to arrive here dreaming and building our home.
When we decided to build our home, I wanted to think less about trends and more about building a home that would live with us for years as a family. I wanted to choose things we love and bring comfort and ease to our lives. I wanted to design each space with the growth of our family in mind. A house isn't just a building, to me these days, it is where the most precious and personal moments unfold. I know Hayes and his siblings will do homework on the dining room table at night. I know we will gather as a family and eat dinner, many dinners, together over and over again. In those moments we will hear about each other's days and grow closer. In the living room, we will warm ourselves by the fire and play games on cold nights in the winter. Mike and I will grow closer by the moments we have in our bedroom sharing about life. Our kids will dream, fight, learn, make mistakes, explore, climb, run, grow, and play all over in this home. They will eat many breakfasts from our kitchen island of eggs gathered from our chickens. These moments and details that will happen in our home in the coming years are what make each decision more meaningful.
It feels as if the last 10 years have been about arriving here, designing this home, and discovering this land. I wasn't sure what to expect of my 30's, but now within a week of entering this next decade, I know I have landed right where I belong. All the late nights we spent working on our business, chasing, hustling, pursuing, working hard in every direction of life has allowed us to be right here. It is easy to watch the world and feel great things arrive easily, in neat packages, and in short time, but this dream of our's has taken years to achieve and we are just beginning the journey of making it a reality. Working hard with passion while being a good steward of what is reaped from that hard work is a wonderful and freeing thing to understand. The earlier we learn this the better.
So, as we head into 2017 our life is turning ever more in the direction of building this dream of ours. Now that our plans are nearly finalized (as you got a sneak peak of above…they have been adjusted since then but you might get some idea) and will soon become the final drawings, we are realizing the steps ahead are quite big. We have a loan, like that bad credit loan with no guarantor, needed to finalize and this will be the first time we manage something like this together. We have big dreams and hard work going into this place.
Knowing that once our home is completed, it will be protected by a home insurance or property insurance policy has given us the peace of mind to really leap into this big adventure with both feet. There is nothing more relieving or invaluable than knowing that all our dreams and hard work won't be lost if anything terrible were to happen down the road. If you need to file an insurance claim, you may seek the services of an insurance adjuster in FL to assess the damages in your home.
Every day we are closer to making our dream a reality and we couldn't be more excited that this will be the year for us. I couldn't think of a better way to spend this year than creating our dream home. Next up in our Building Home series we will be revealing plans, then talking design room by room, and even asking for some of your opinions! This is going to be a fun year in the home department on the blog so hang on to your horses.
This post was in partnership with Esurance. All thoughts and opinions are our own. Thank you for supporting the brands that support The Fresh Exchange.