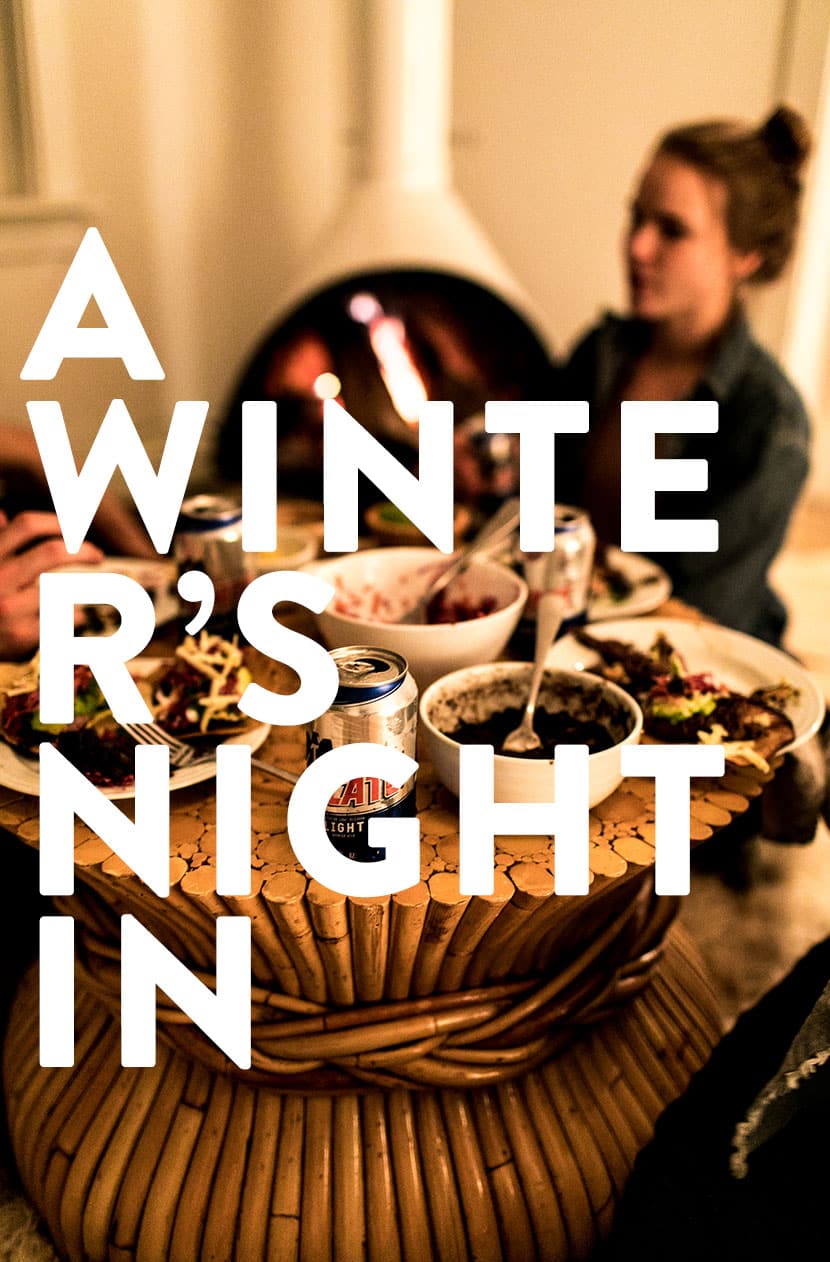 This post was sponsored by Tecate Light. All thoughts and opinions are our own. Must be 21 or older to consume alcohol. Please drink responsibly. Thank you for supporting the brands that support The Fresh Exchange every month.
We have gotten quite a bit of snow up here recently. Winter has rushed in and settled on the landscape and brought us closer together and particularly closer to home. It is part of the season and we enjoy Friday nights at people's homes more than ever before it seems. This means that our Friday night get-togethers tend to be more casual as well. We don't bother setting up anything too fancy. Most of the time we are coming into homes and leaving our snow boots in mudrooms and wearing leggings or casual wear that works layered under our warm coats.
I love this time of year and the types of gatherings that it produces. One of our favorites is a casual night in with friends around the fire. We join together to cook up something extra yummy and we hang around the fire late into the evening talking and chatting. We allow the snow to bring us all closer together. On these nights typically our top meal of choice is some sort of taco and one of our favorite things is to choose a great cold beer that we easily can keep cold in the snow outside so we have all the more room in our fridge for all the great food we plan to eat. To share one of our favorite ways to enjoy gathering this time of year, we partnered with Tecate Light to show you just how simple and laid back an evening in with good friends and tacos can be.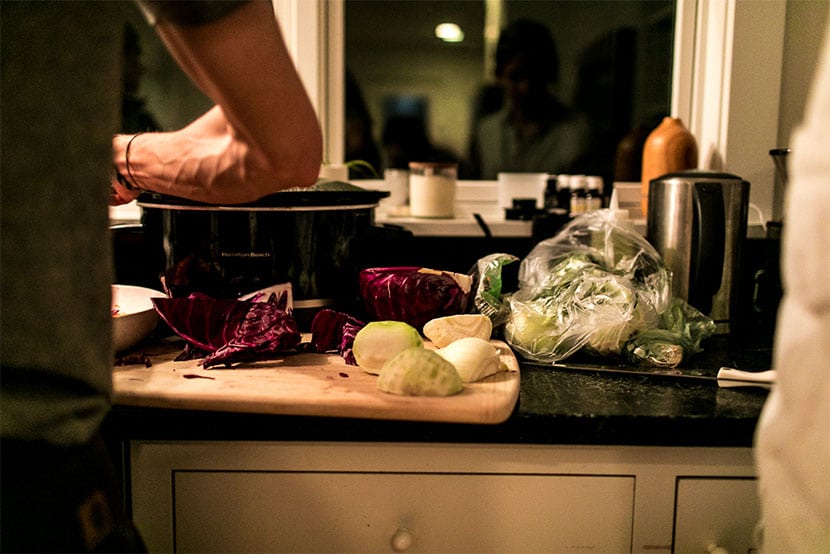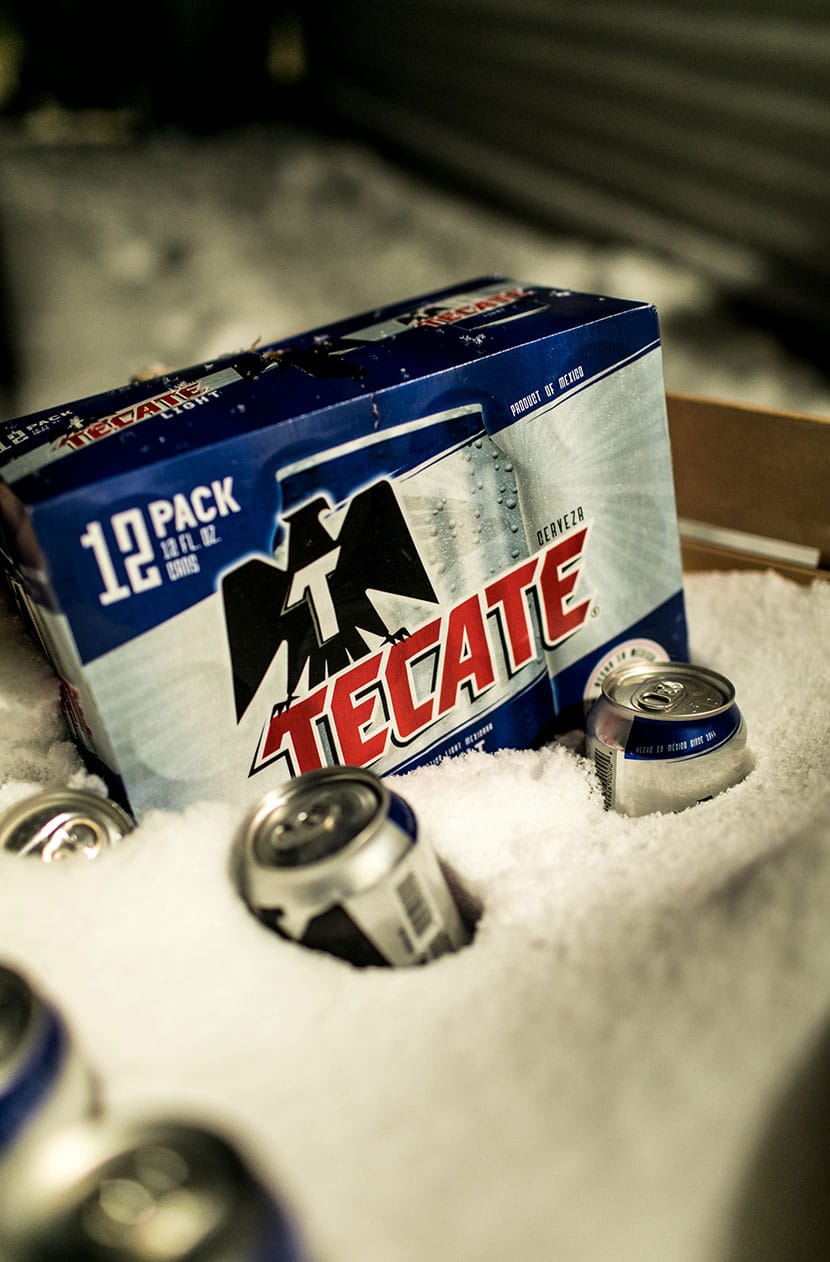 This night in was perfectly timed. We had just recently gotten nearly 10 inches of snow over the course of a few days. We had been aching to see our friends Laura and Sam since it had been a while. We decided that Venison Barbacoa Tacos with Red Cabbage slaw and corn tortillas would be the perfect meal to enjoy around the fire. Sam and Laura brought the Venison Barbacoa and I had everything to make the slaw and the rest of the toppings for the night. We set the Tecate light in a wagon on our porch that had filled with snow over the last few days.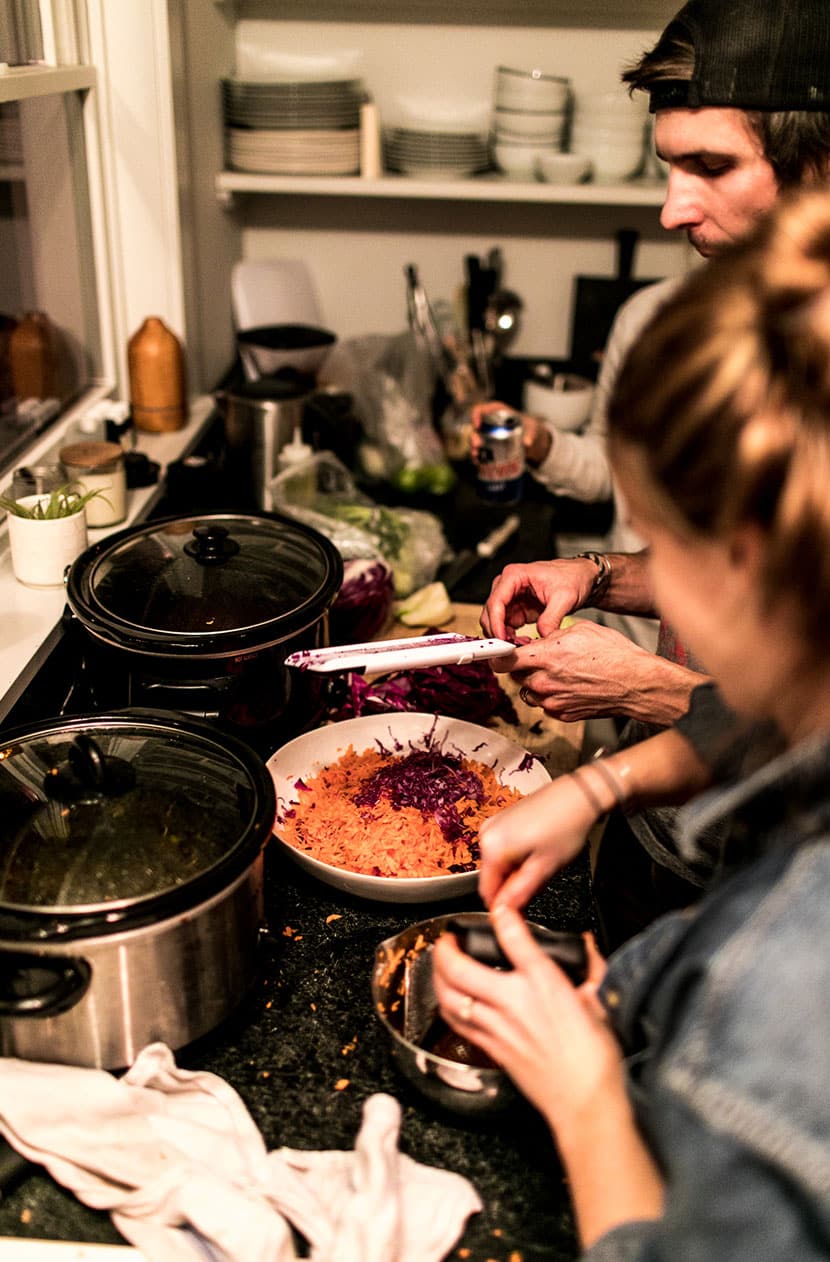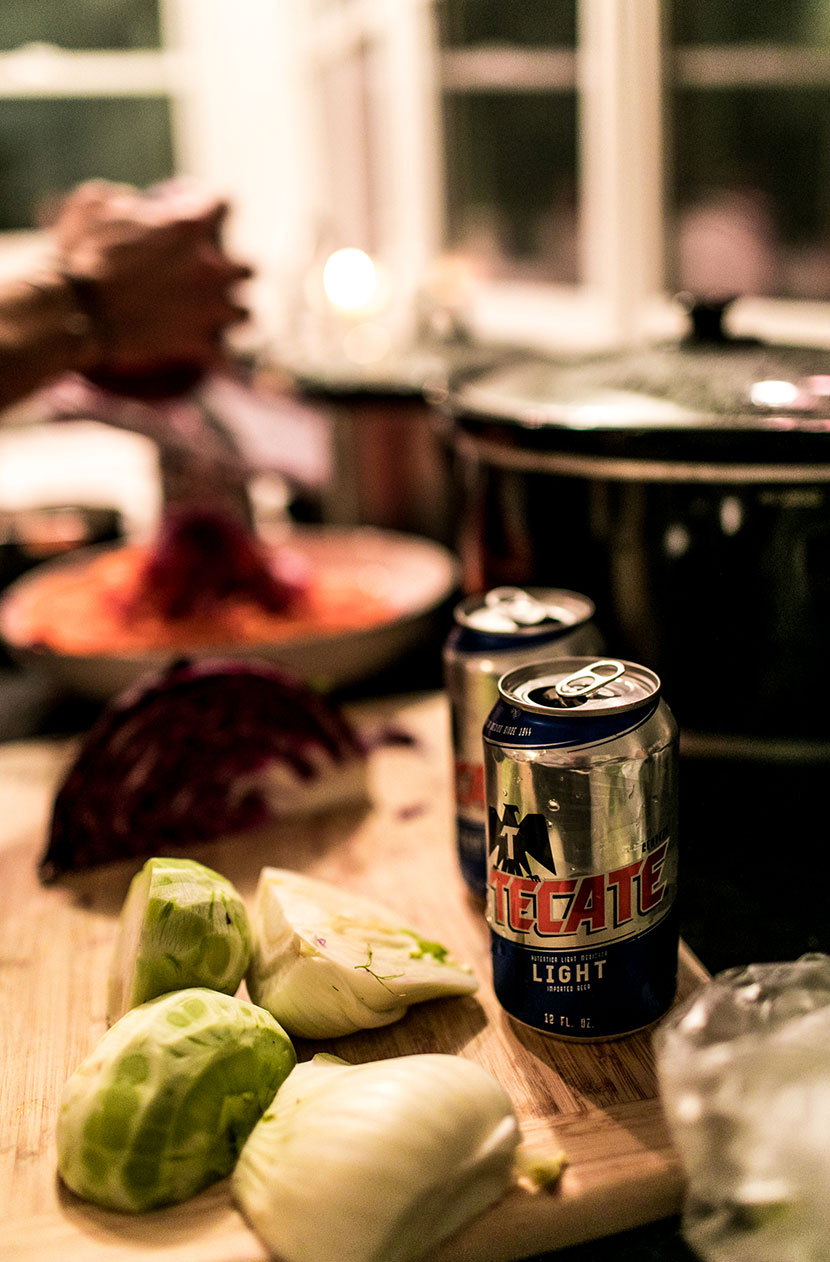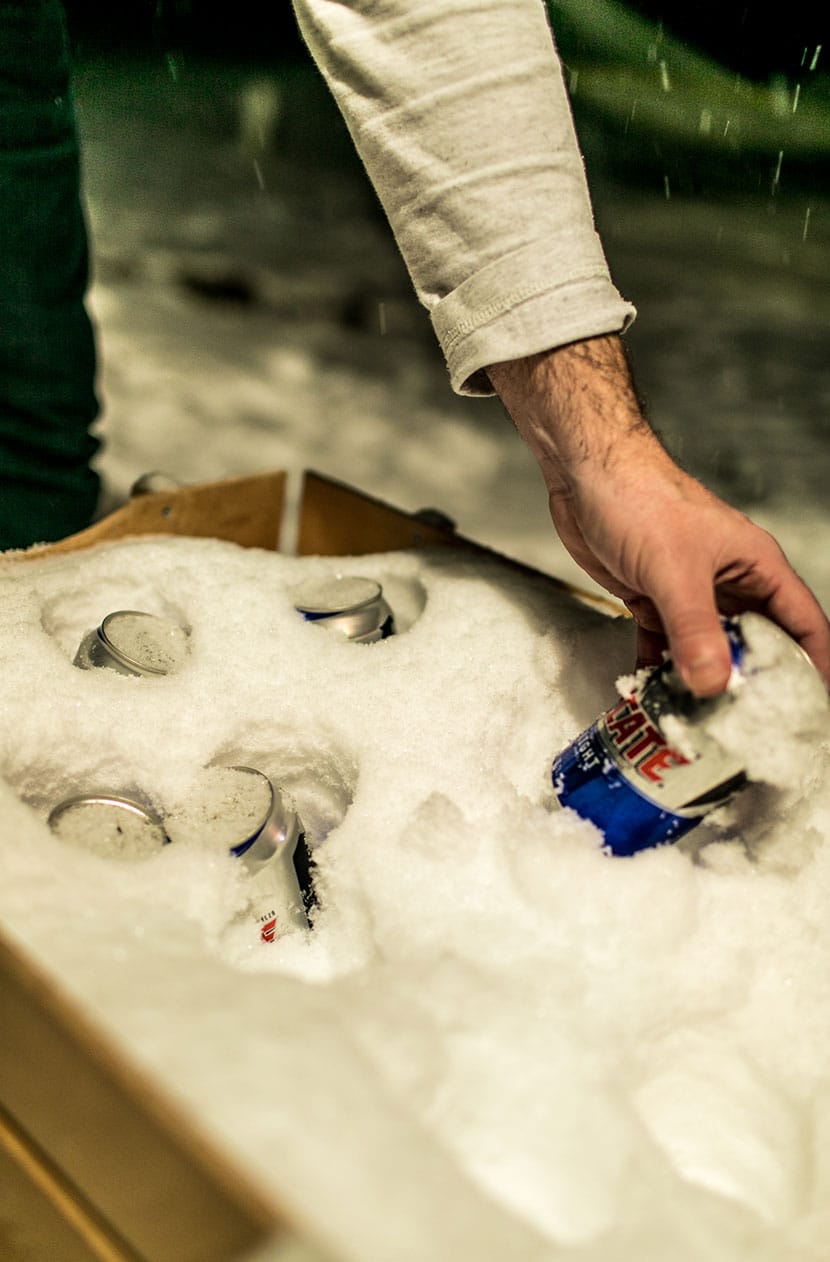 As we prepped everything we meandered through it all enjoying a beer here and there as we pulled together dinner after we finally got Hayes to bed that night. It was fun to just hang out and slowly prep a meal together little by little enjoying the warmth of the fire and candles in the kitchen.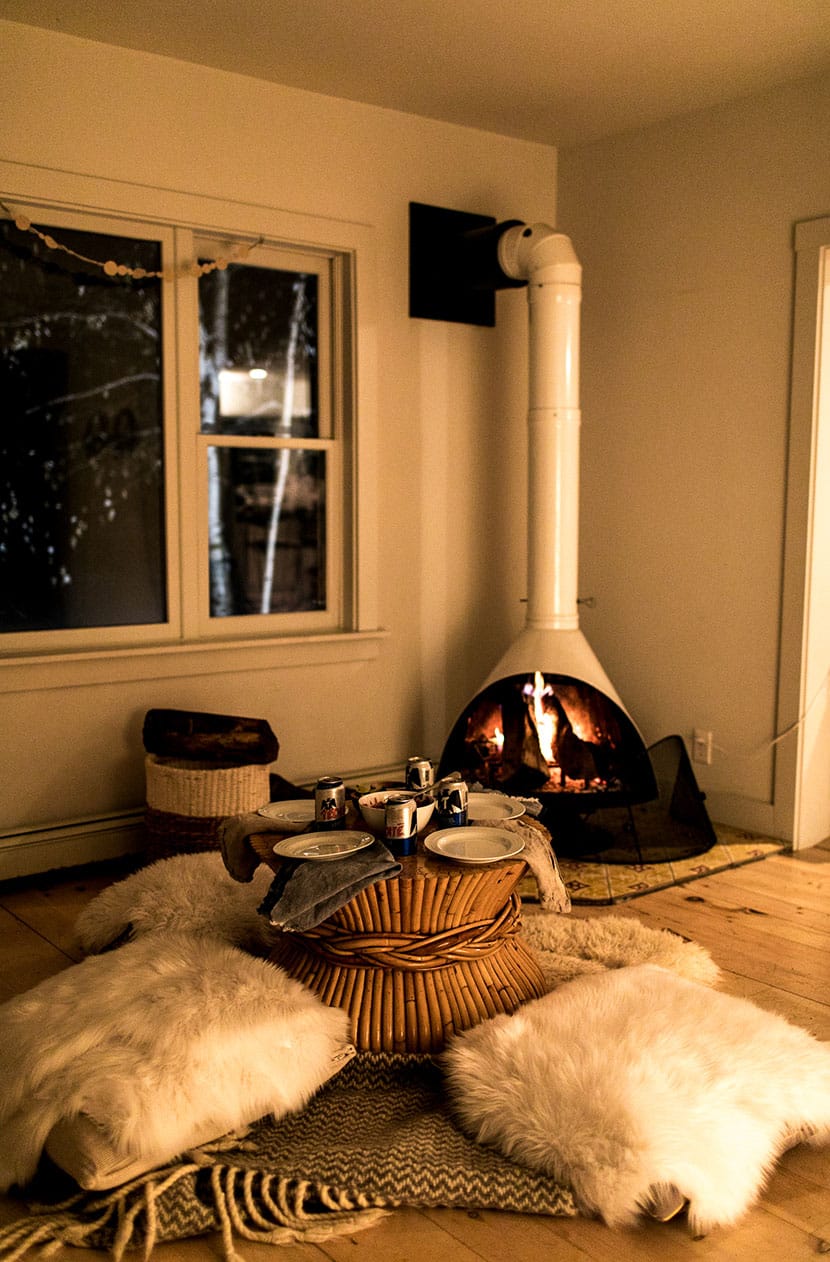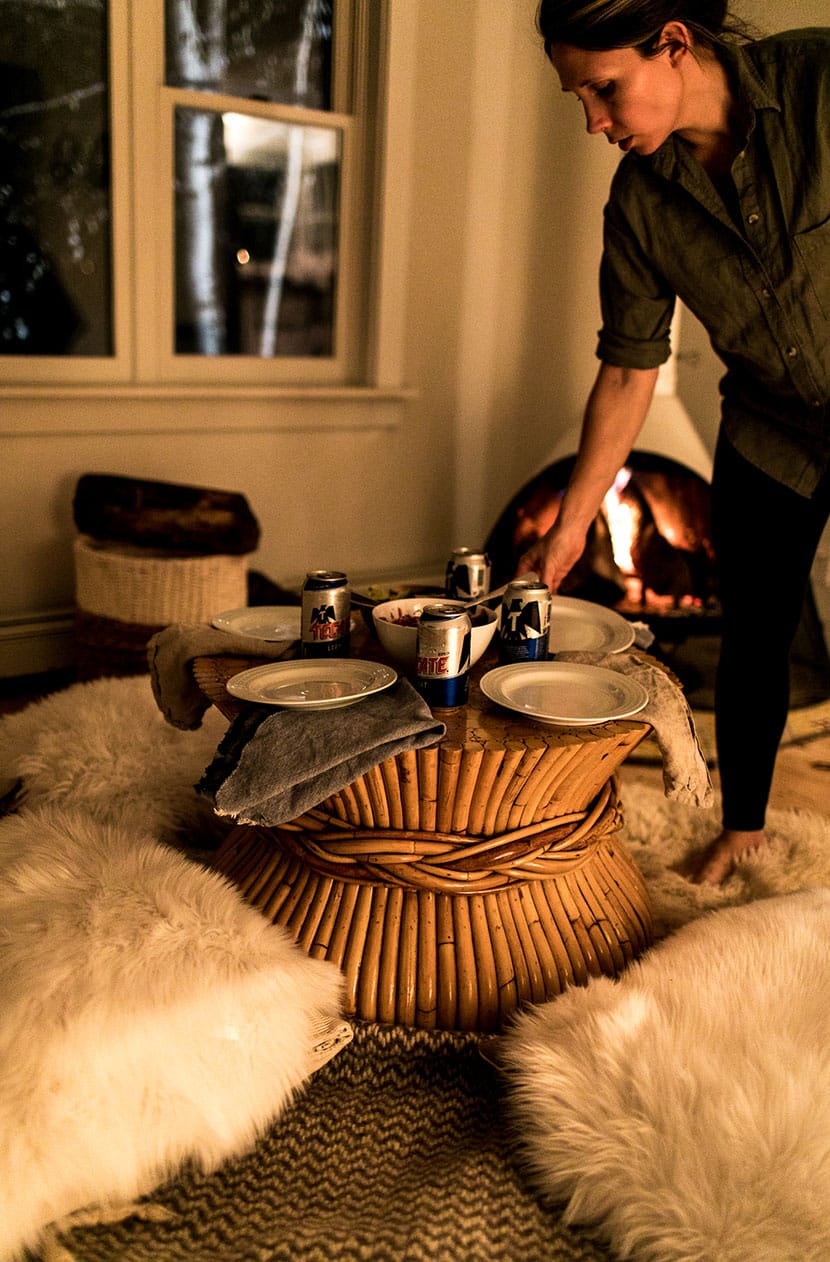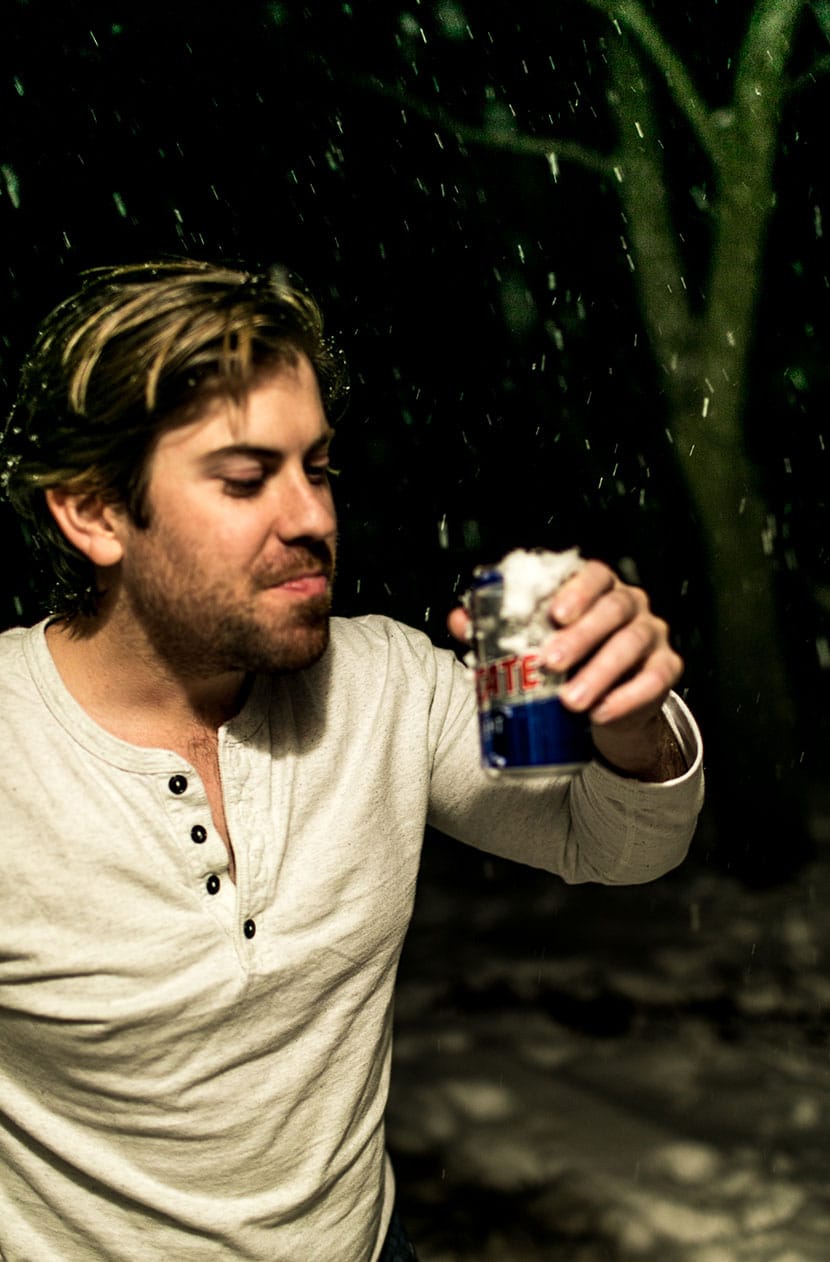 While everyone prepped the final bits of the meal, I set a simple table. I took the round coffee table at our rental and set it in front of the fire and places fur rugs and pillows all around to create a cozy and comfortable low seating for the meal. I placed small plates and loose napkins under the plates with forks to make sure everything was available but not overdone.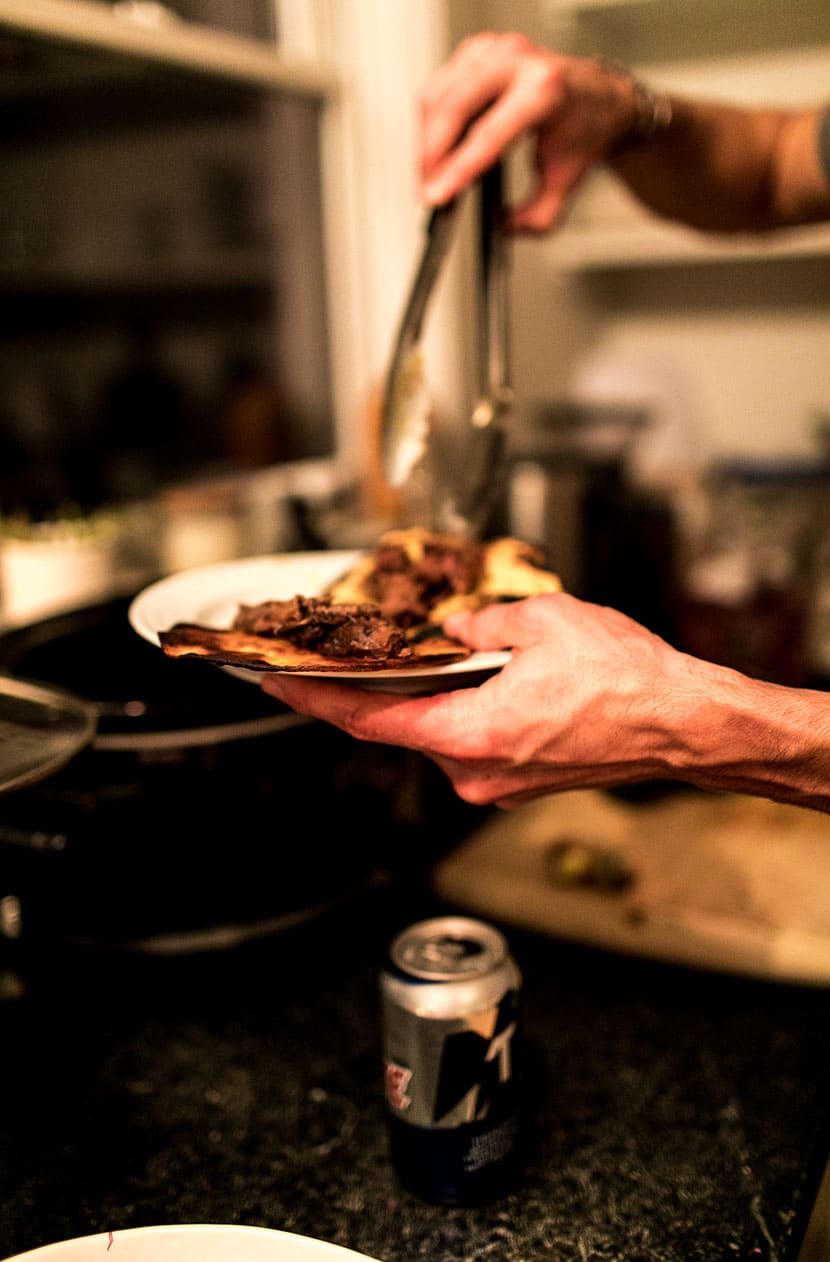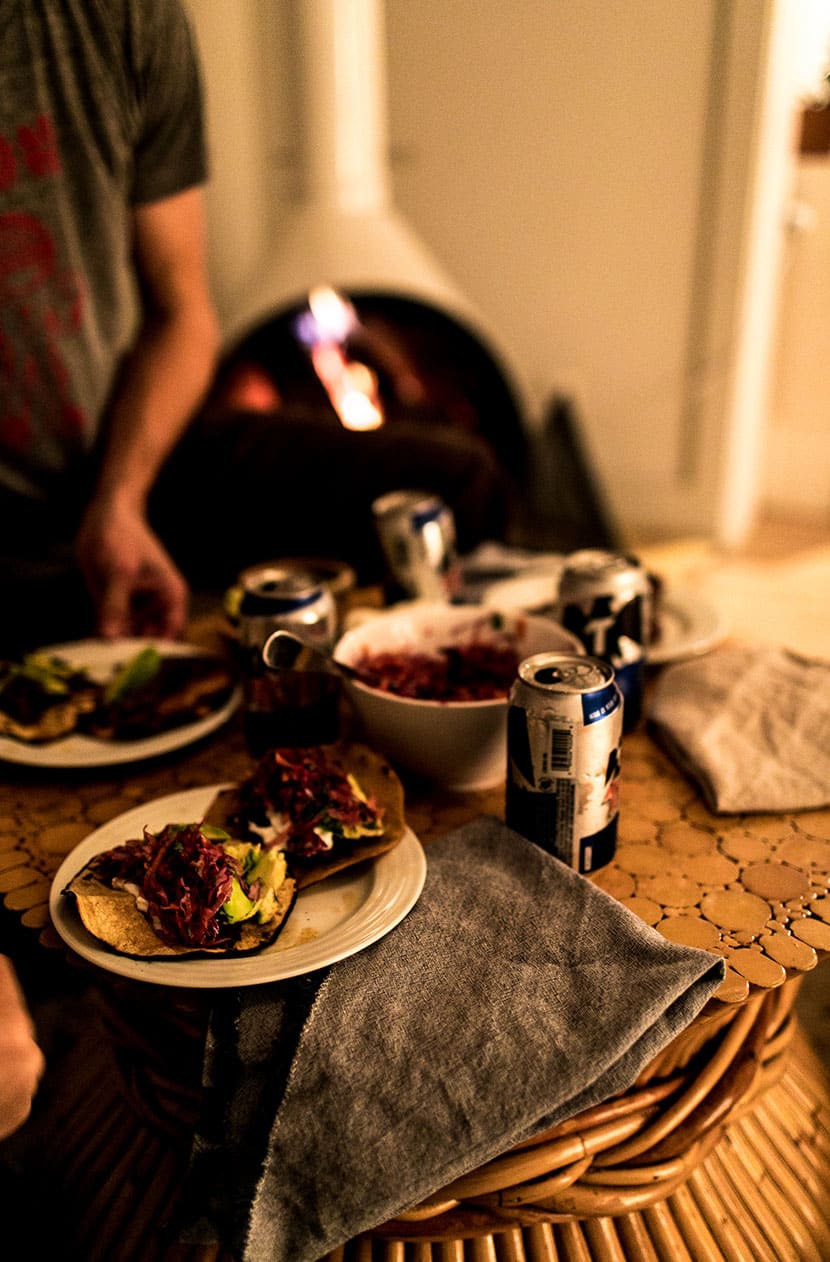 We then prepped our plates and filled them with charred corn tortillas filled with the spicy venison that had been slow cooking all day. We topped them with a vinegar-based red cabbage slaw and avocados. Our personal favorite meal to all share together.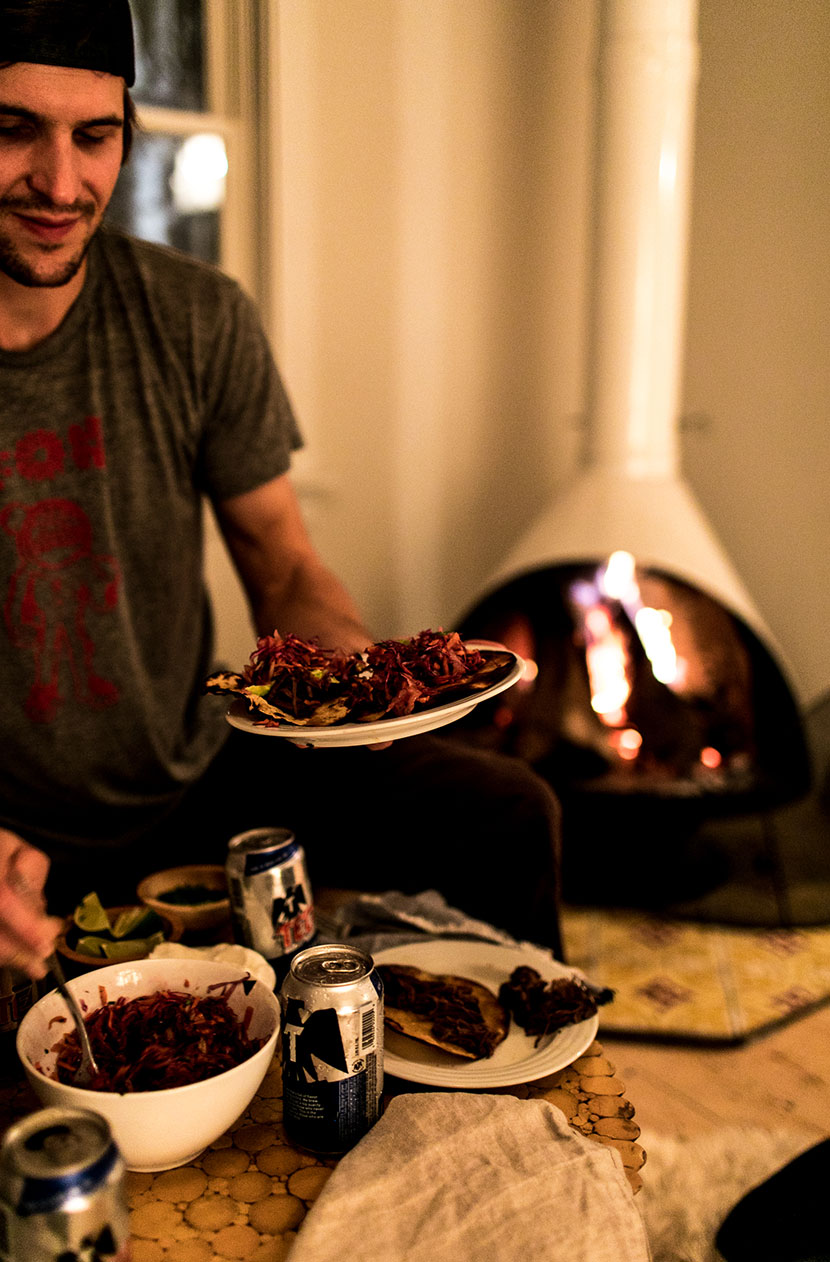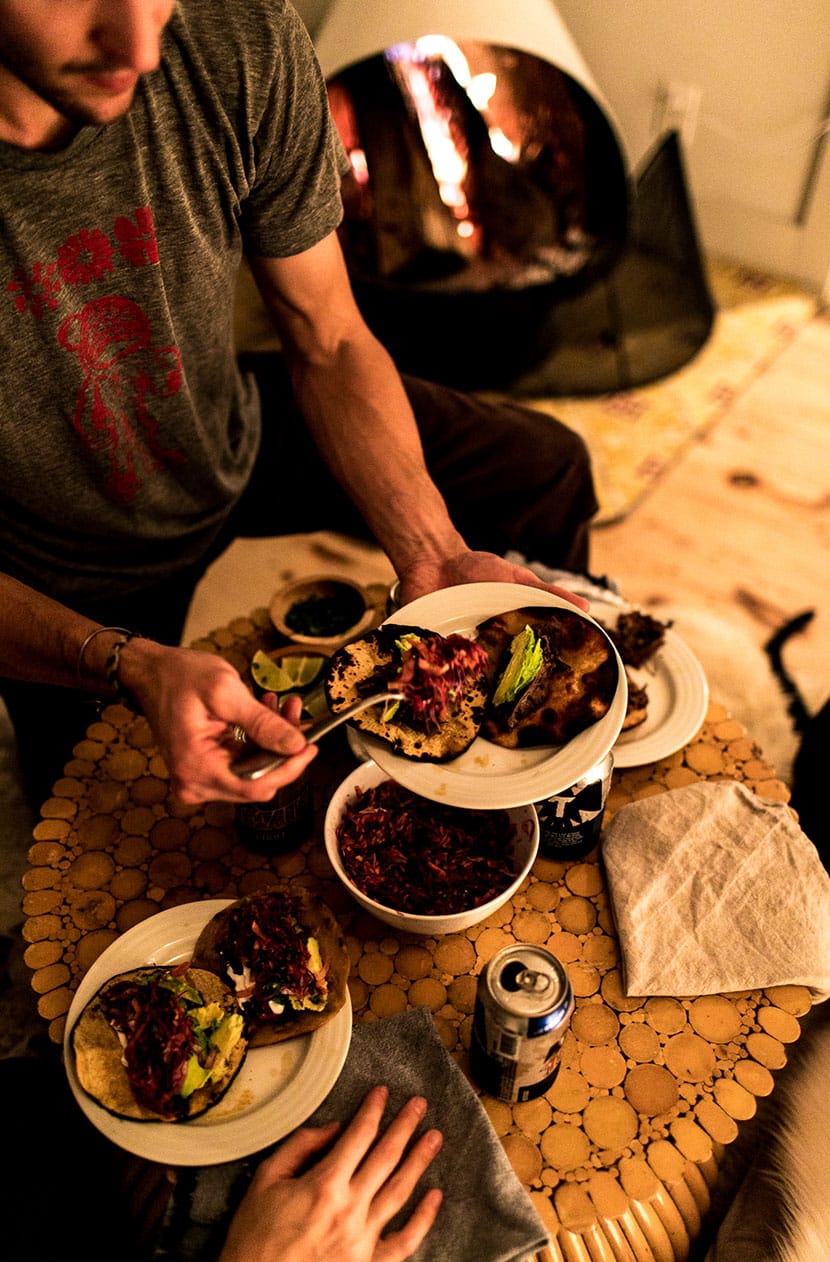 The Tecate Light was the choice for the night because of the spicy meal and the flavors pair perfectly with the beer. It is one of our top choices for a great light beer every time. You can never go wrong with a great Tecate.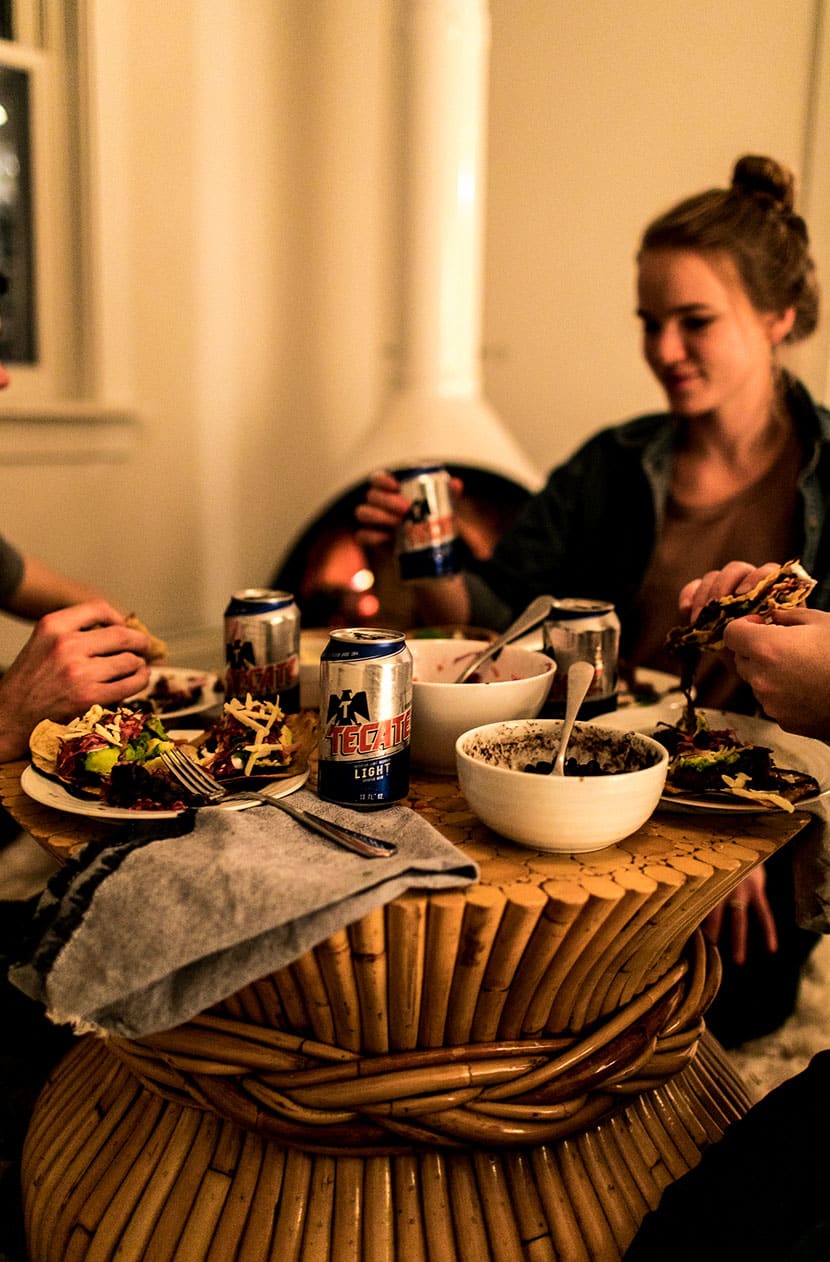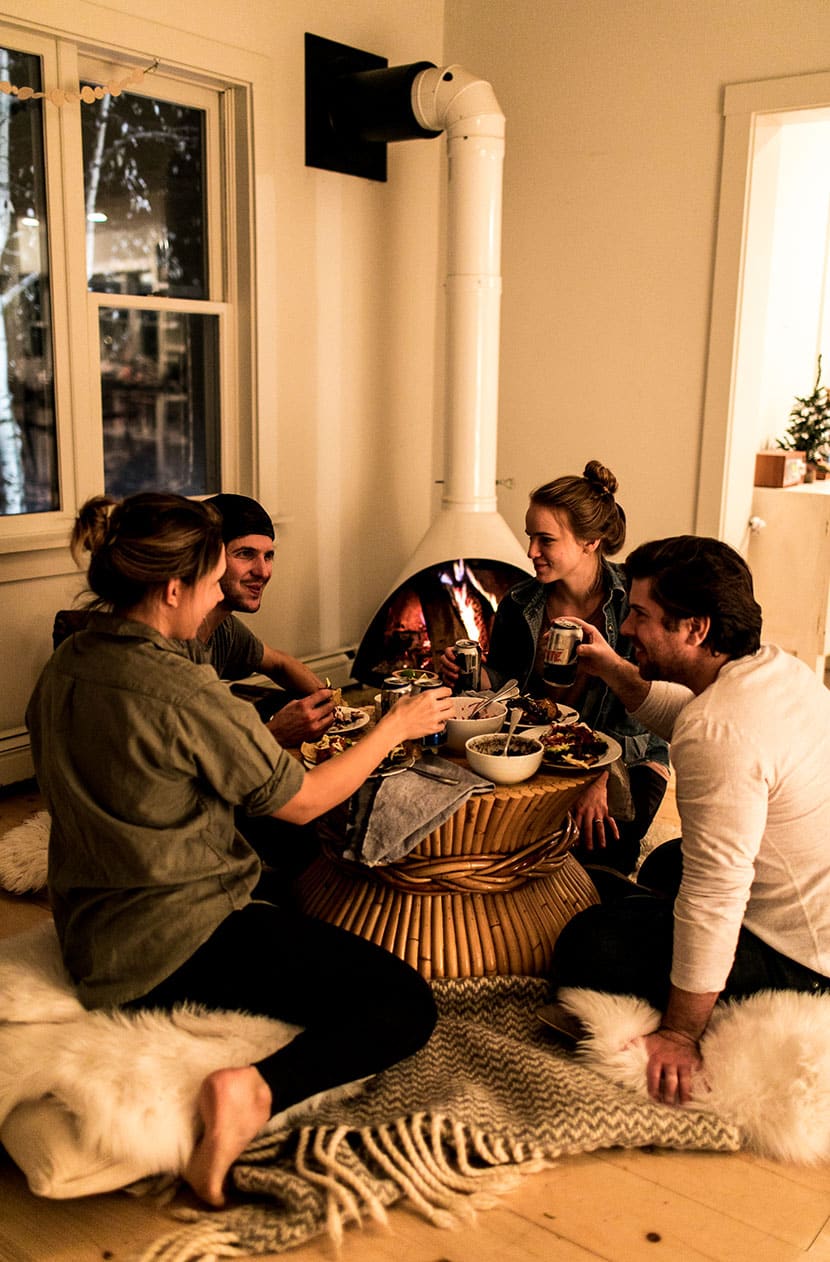 As the night wandered on, we consumed more tacos than we should have and enjoyed the beers that sat cold in the wagon.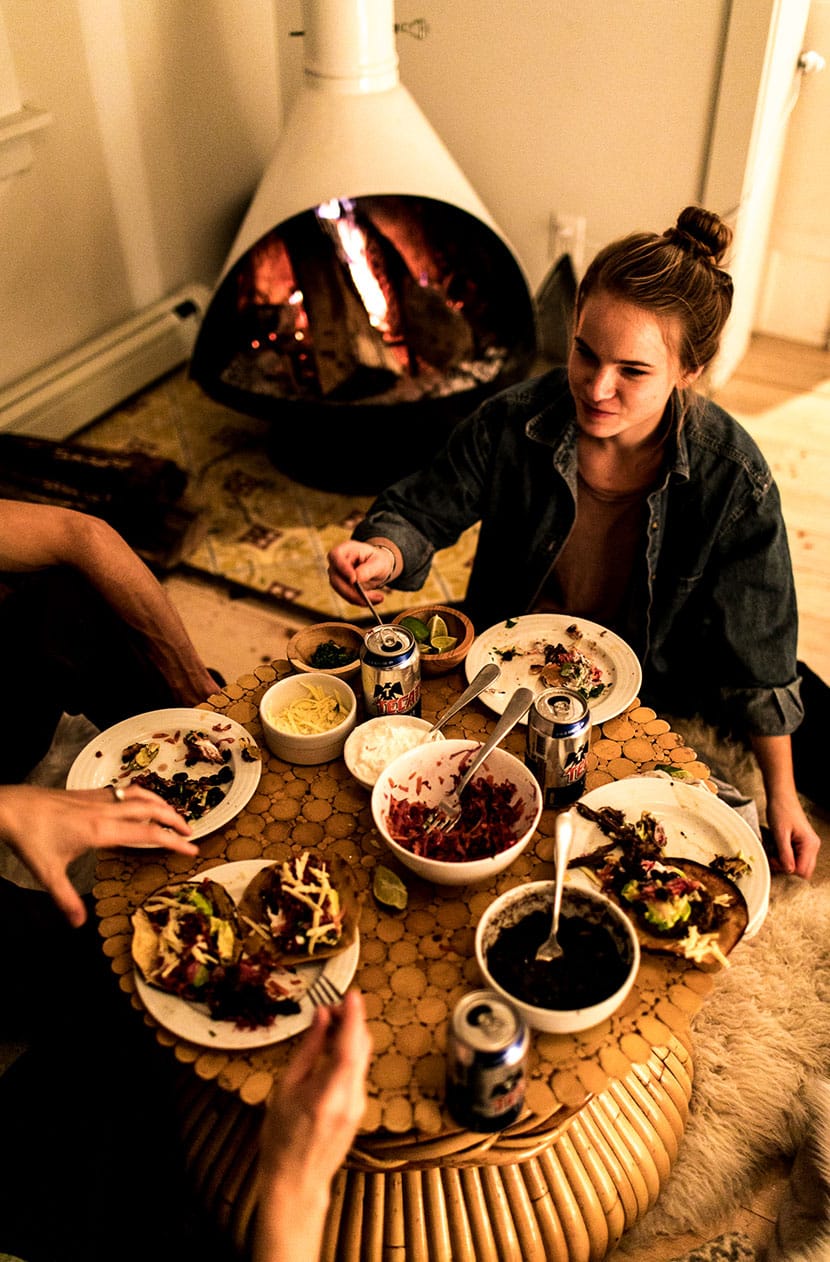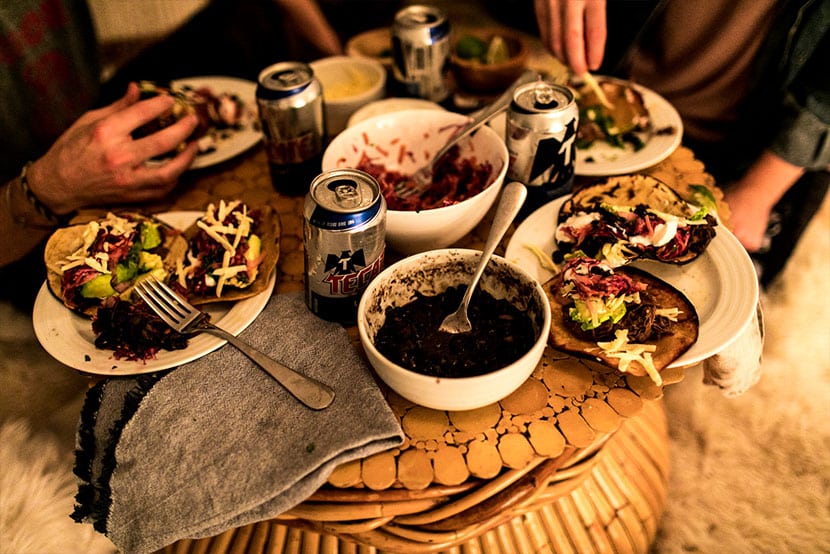 Soon the table cleared and instead turned to board games in front of the fire. We played late into the night, laughing, and enjoying each other's company on that cold wintery night. This is what we love so much about this season. Meals such as this around low tables with great friends. There couldn't be any better way to enjoy cold nights with friends.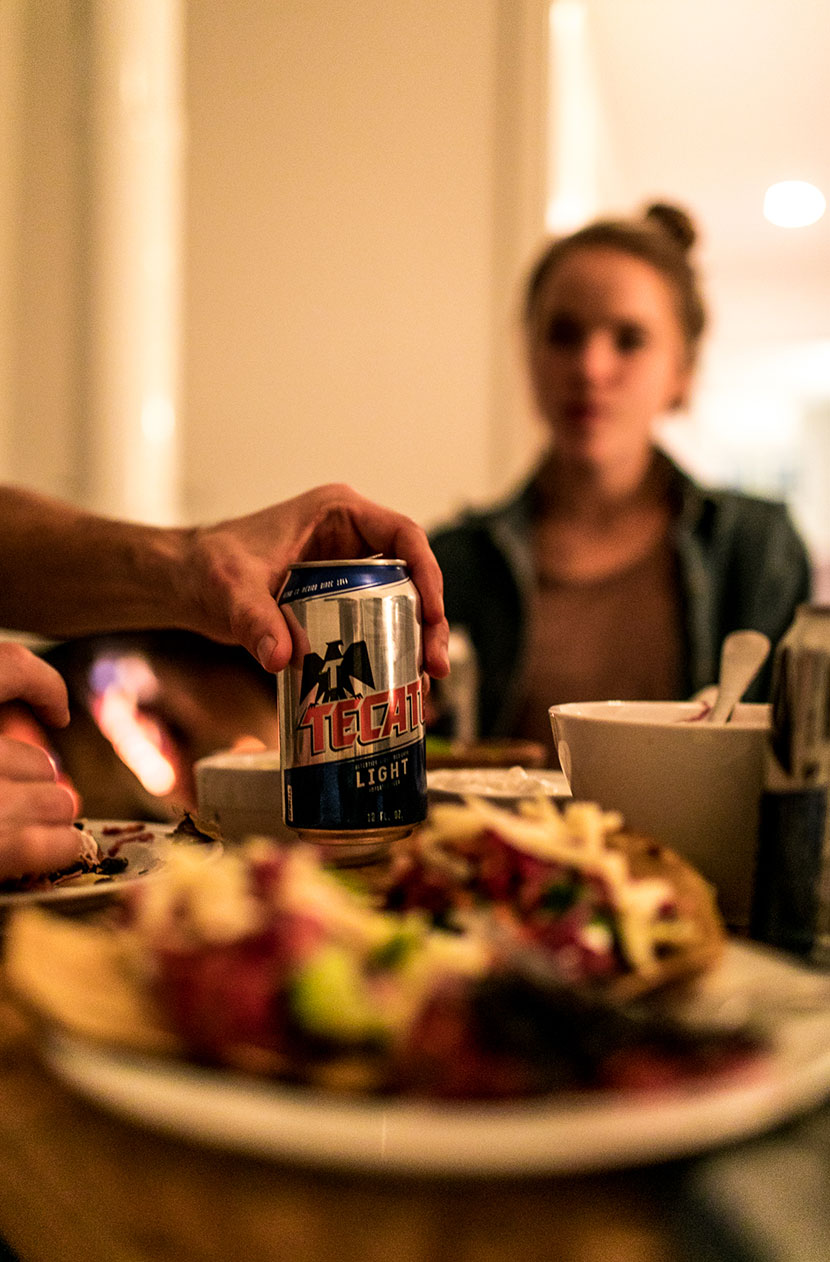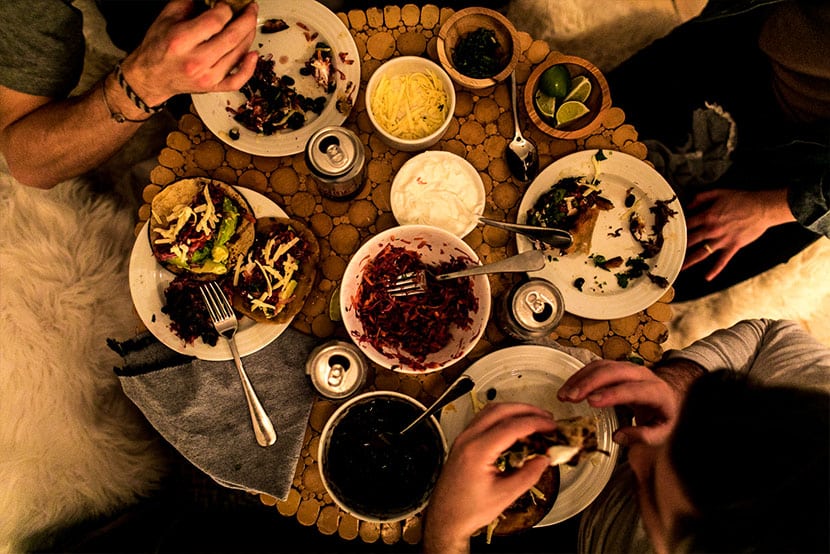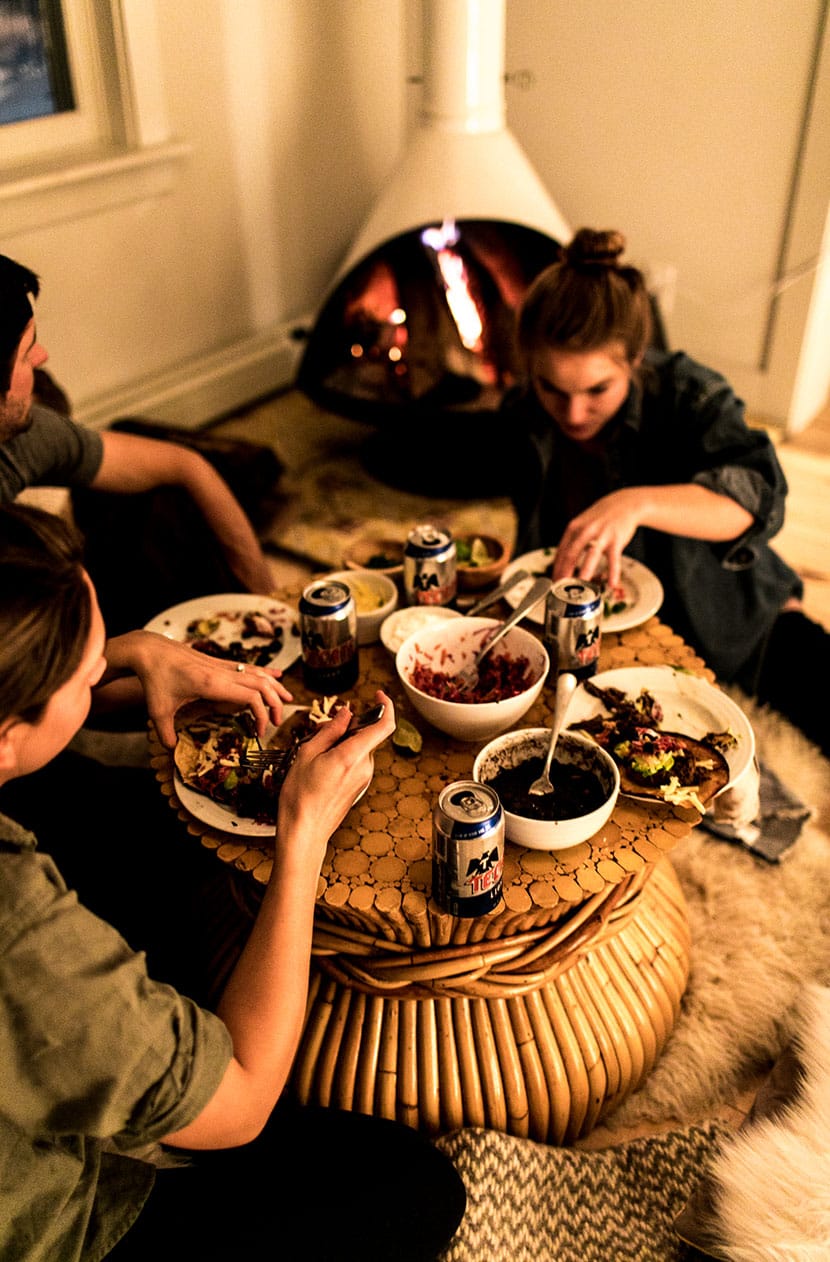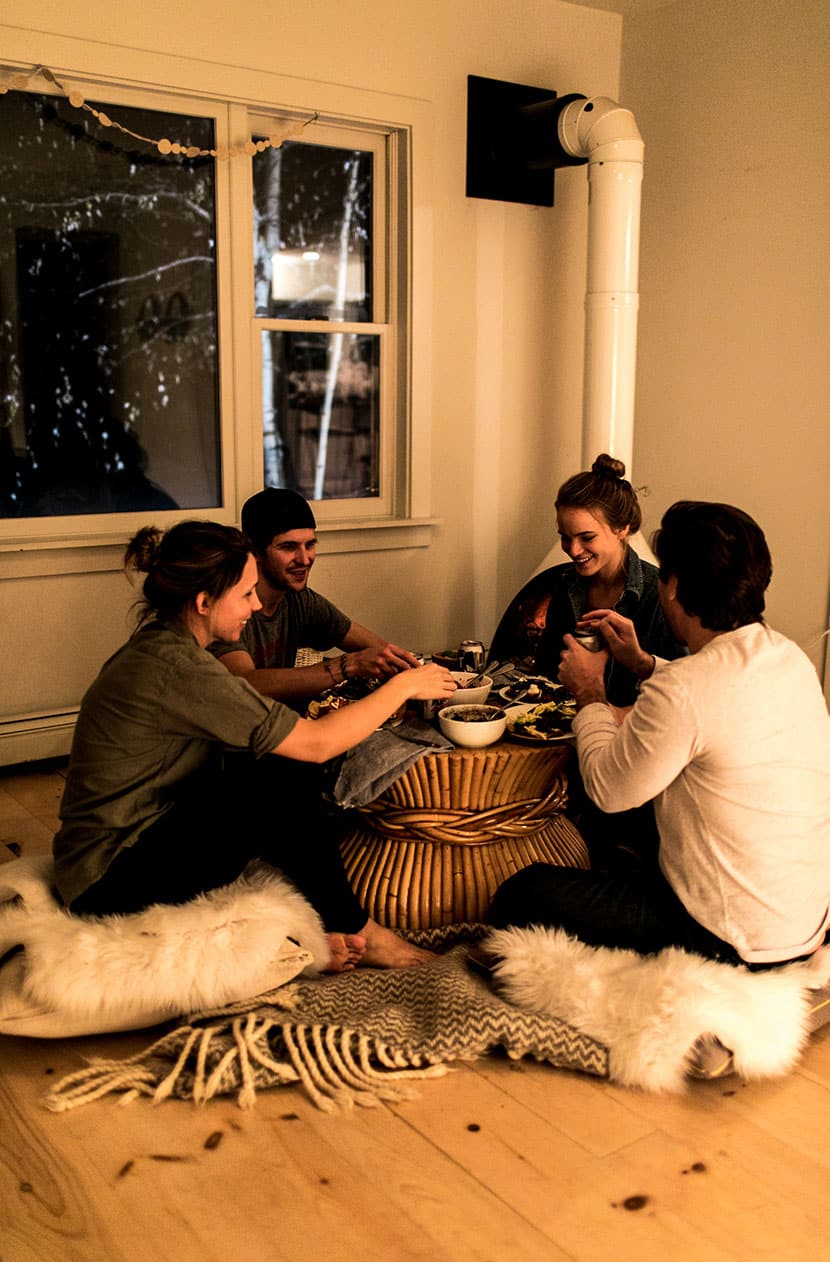 With all the holiday gatherings we attend this time of year, I wholeheartedly love the more casual ones such as this done around fires with friends. Nothing is simpler than tacos and beer in front of a fire on pillows. Nothing fancy. Everything understated. Perfectly catered to the casual.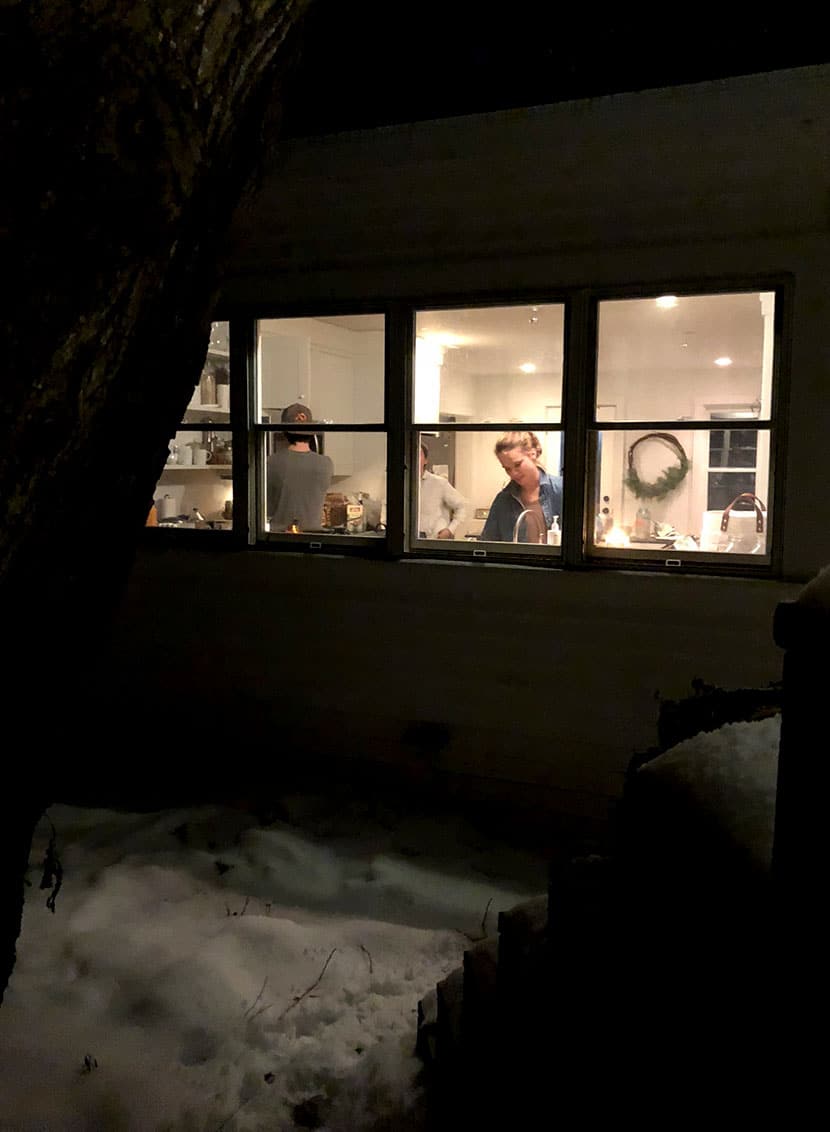 So tell me, what is your favorite way to gather on cold wintery nights with friends on a Friday night? Do you have a favorite taco recipe you go to?
The recipe for Venison Tacos can be found here.