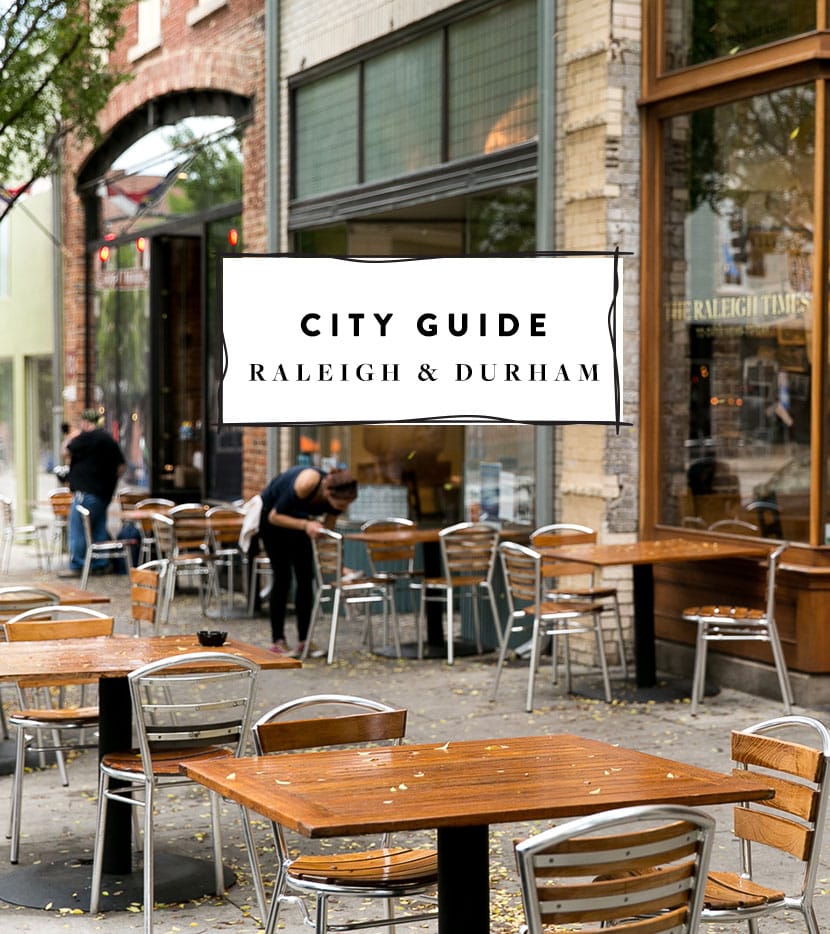 After living in Raleigh for three years, we feel like we can officially give our guide to the area. We have wandered around the area and we have, for sure, developed some favorite places and things to do. Since, we get asked a lot about where to go and what to do in Raleigh and Durham we thought we would give some tips for visiting, and our must visit places. There are a ton of new place popping up ALL the time, so this list will probably have some additions in the future, but we would love to at least give our favorites to get anyone visiting out on the right foot.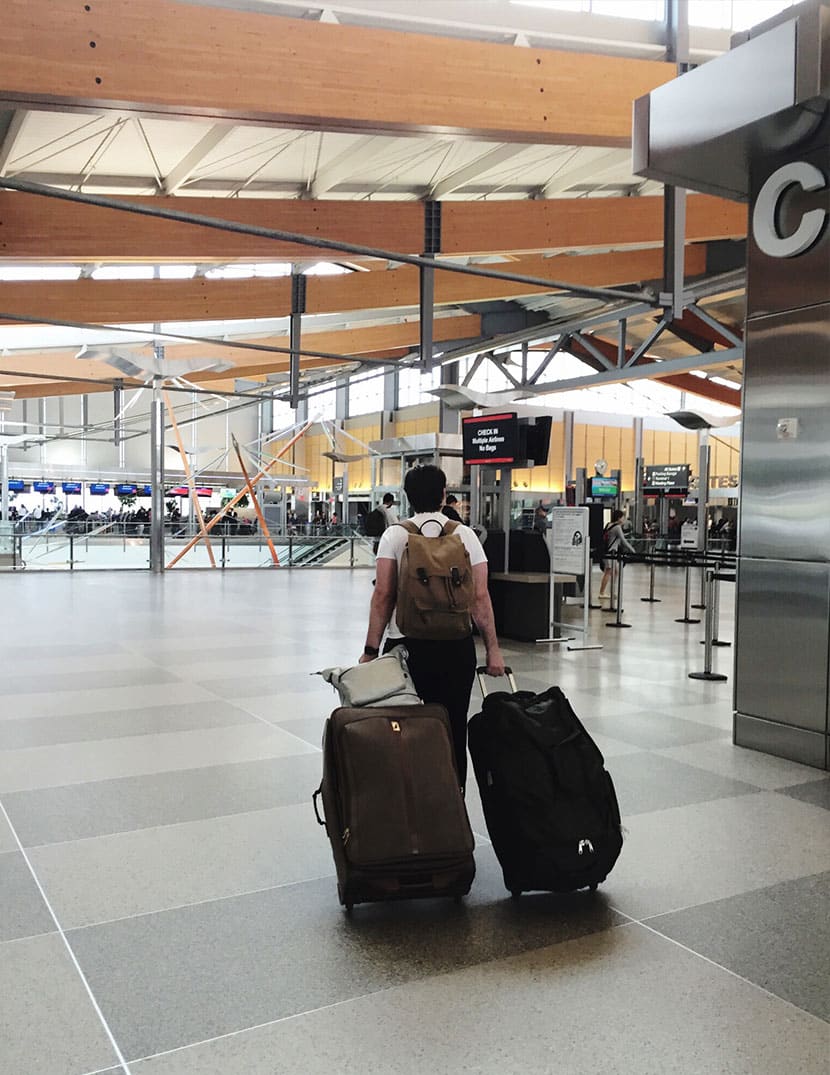 To begin, we are going to give some essential tips for coming here when planning a trip.
The Airport is amazing at RDU:
If you are flying in-or-out you will see what we mean. This airport was a huge draw for us. You can now fly direct to Paris and can usually get through security in less than 15 min. Not many airports these days can say that.
You will likely need a car:
You can Uber around, but we would suggest if you are here for more than a couple days to rent your own car. Raleigh and Durham are about 30 minutes away from each other and if you plan to see both, you will not want to pay those Uber fees. Trust us. If you want to do something different one day, there is a train between the two cities you can take.
There is a LOT to see:
Raleigh and Durham are just the tip of the iceberg. There are some really cool outlying towns such as Chapel Hill, Pittsboro, Carrboro, and Saxapawhaw that we LOVE to explore. But we love the country even more than the city so it all depends.
You aren't that close to the mountains or the ocean:
One misconception from many people who ask us about the area is if it is easy to get to the mountain or ocean. It is, but it is a haul to Asheville or Boone or Wrightsville. Carolina Beach is about 2 hours away on the weekday and Asheville is 4 hours away. You can do it in a day, but it is more of a drive than a lot of people suspect.
It can be very humid:
When packing expect this even if you are coming in the cooler months. The humidity makes it hotter and colder depending on the time of year. Oh, and if it is hot it is very sweaty! So be prepared.
Both cities are in transition:
Though both downtown areas of Durham and Raleigh are quite walkable and are relatively safe, it is just something be aware of when walking around and parking.
Now, let's break down the guide by city.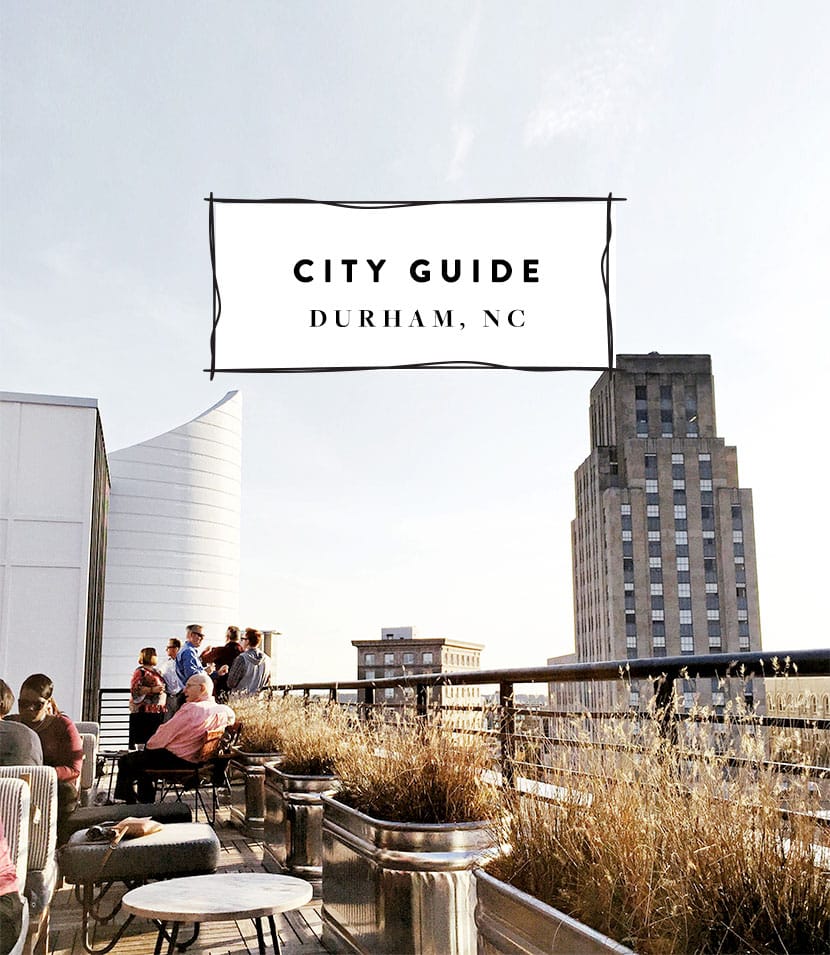 Eat:
We love heading over to Durham for dinner. Though it is only 30 minutes away it seems like heading into a completely different city for the night. Before having a baby, we would head over the dinner, stay out for drinks, and even crash for a night at one of the hotels. It was fun, spontaneous, and the perfect staycation. Here are some of our top favorites and ones our friends have said are must-stops in the area for a great meal.
Pizzeria Toro: Brick oven pizza done really well! They have some great pizza combos. I loved going here when I was pregnant. Sometimes we would order it to go and eat it on the way home from a hike or after shopping on a weekend. It is very good stuff and a cute little interior.
Dashi: A ramen and izakaya restaurant that is a not to miss. Downstairs you can order ramen and watch it being made at the open kitchen and bar or you can head upstairs and do Izakaya. Our suggestions is to make a night of it.
Guglhupf Bakery: A cute little bakery and restaurant just outside of downtown that is a great lunch spot on a chilly day. Tons of bavarian style sweet treats to enjoy as well!
Rue Cler: a cute french restaurant that is right next to Dashi that is a not to miss!
Piedmont: A restaurant that celebrates the beauty and bounty of the Piedmont region of North Carolina. The food is as equally beautiful as it is amazing.
Happy + Hale: A fresh on the go food chain that holds its original location in Raleigh.
Cafe at Parker and Otis: Perfect for a little shopping and eating. Great sandwiches and deli counter.
MotorCo:  A great stop for order and hang type of food. Bar/street food style options. This is a great place to go with kids on a nice day. They also have concerts and great night time entertainment. 
Mothers and Sons: Regional Italian food that celebrates the family meal. 
Lucky's Delicatessen: A great lunch stop for a sandwich for lunch or salad. They do it right with pickles and baked cookies of course!
Monuts Donuts: Breakfast and lunch and not just donuts, but those are worth it for a stop all on their own. They source locally and make everything from scratch.
M Sushi: This is where you get your sushi fix if you need it. 
Littler: Living into their name Littler, this restaurant is small and quaint and on purpose. This allows them to do their thing on their terms and provide the highest quality food and cocktails. 
Nana Steak: If you are looking for a good steak while in town this is where you should go. A beautiful light filled dining space and a quality focused menu.
The Parlour: Handcrafted ice cream and not far from Toro or Dashi…so you know just waddle on over for your dessert. Though many of the local restaurants have their own flavors made by them already.
Scratch: One of the many must try bakeries in town. They also make some amazing crackers!
Mateo: Do you lie tapas? Do you like southern food? Yes to both? Good news Mateo's puts them together in one amazing menu and atmosphere. This is a unique and special experience that has become a staple of Durham's food scene. 
Vin Rouge: An authentic french bistro doing all the classics and more. It even feels like you have been transported to France inside. Seriously.
Saltbox: This food stand has become THE place to get your seafood. If you want the truly North Carolina flavor of the coast without heading there, this is where you do it. Serving out of a shack it may lack on atmosphere, but you won't notice…we promise!
Dame's Chicken and Waffles: There is always a line. ALWAYS. That should explain every reason you should go.
Counting House at 21c: A beautiful atmosphere and great dining experience. You just cannot go wrong. 
Loaf Bakery: Baking in a handcrafted brick oven, Loaf bakes everything from bread to pastries.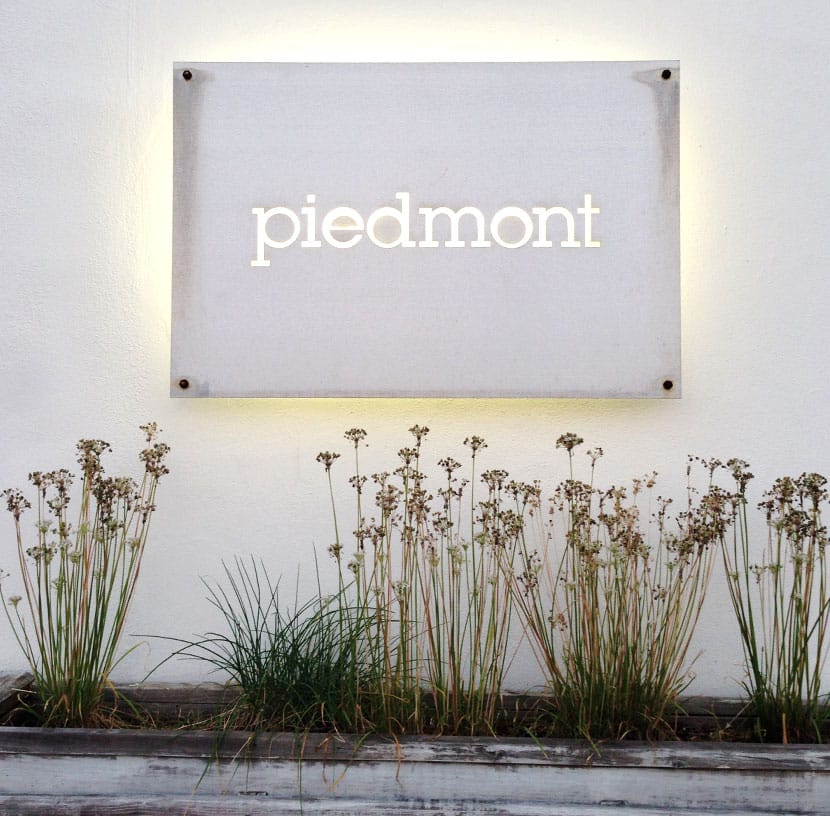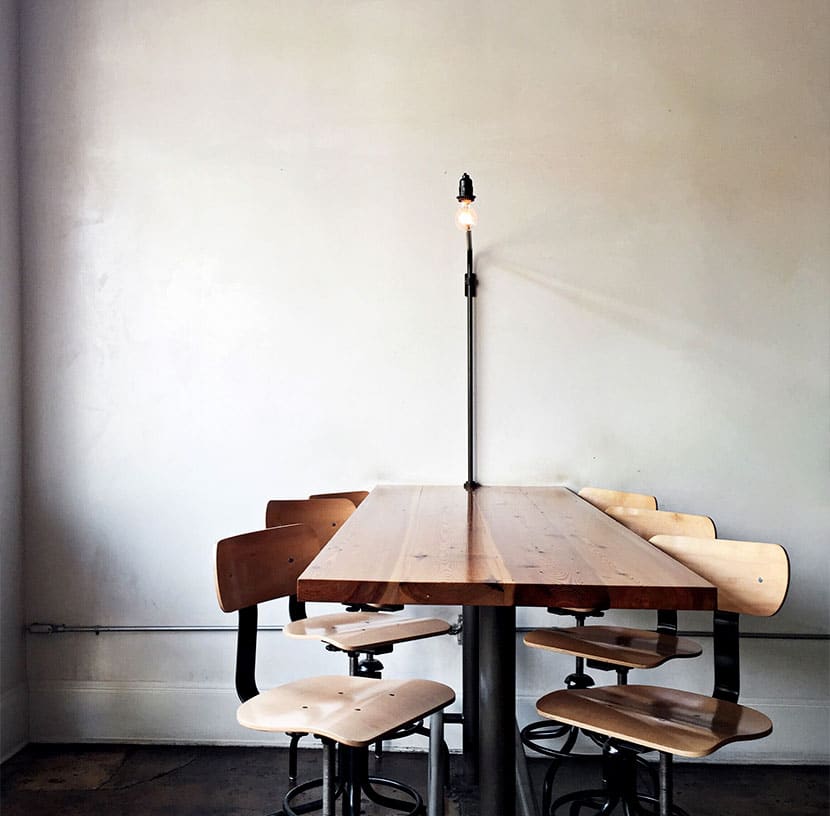 Drink:
Fullsteam Brewery: The most well-known brewery in town, Fullsteam is in the top two of our favorite breweries. The place is ALWAYS packed on the weekends with food trucks, community events, and more. A huge space offers lots of seating and many beer options.
Surf Club: This is a bar. A good ole' as it should be bar. It is the perfect place to spend a Friday or Saturday night drinking great cocktails or beers.
Ponysaurus Brewery: This would be our #1 favorite. Their Scottish Ale is worth the trip alone. Ponysaurus is an awesome stop and perfect with kids!
The Durham Hotel Rooftop: Stop here for drinks, cocktails, and apps with friends on a fall or spring day and get a great view of the city.
The Federal: A historic bar that is in the Brightleaf area of historic Durham.
Bull City Ciderworks: If you need to counter your brews with a cider, this is where you do it.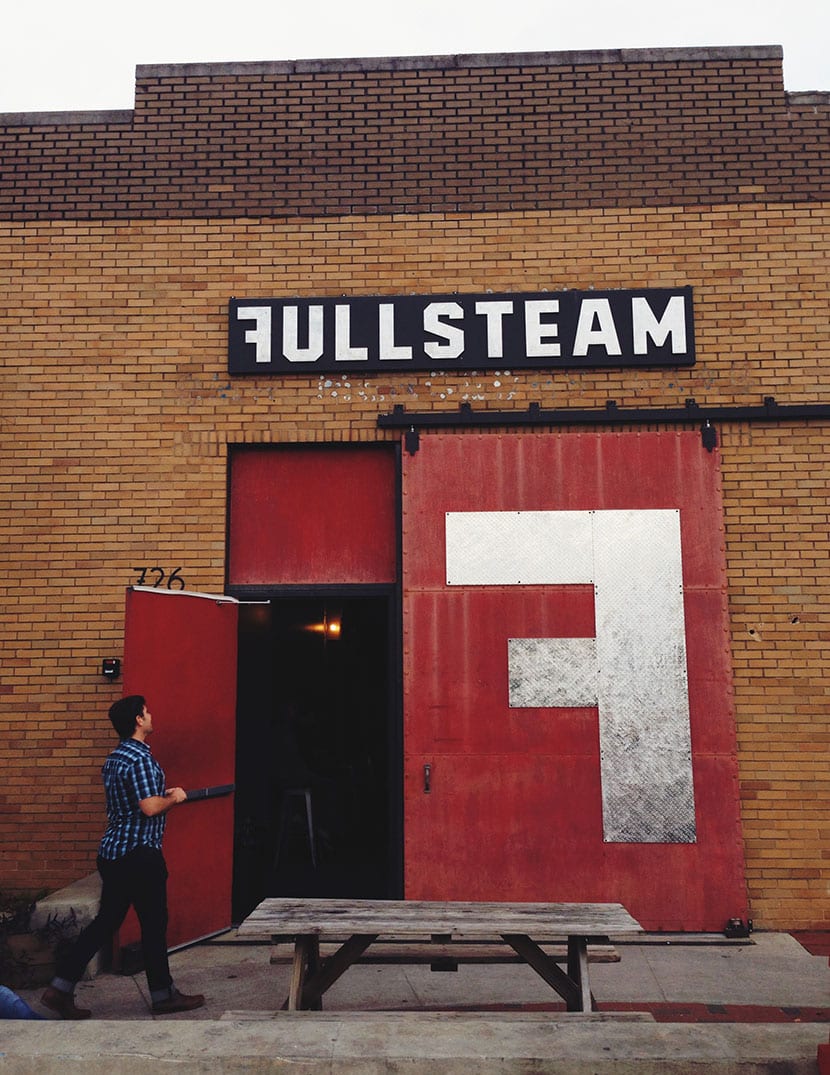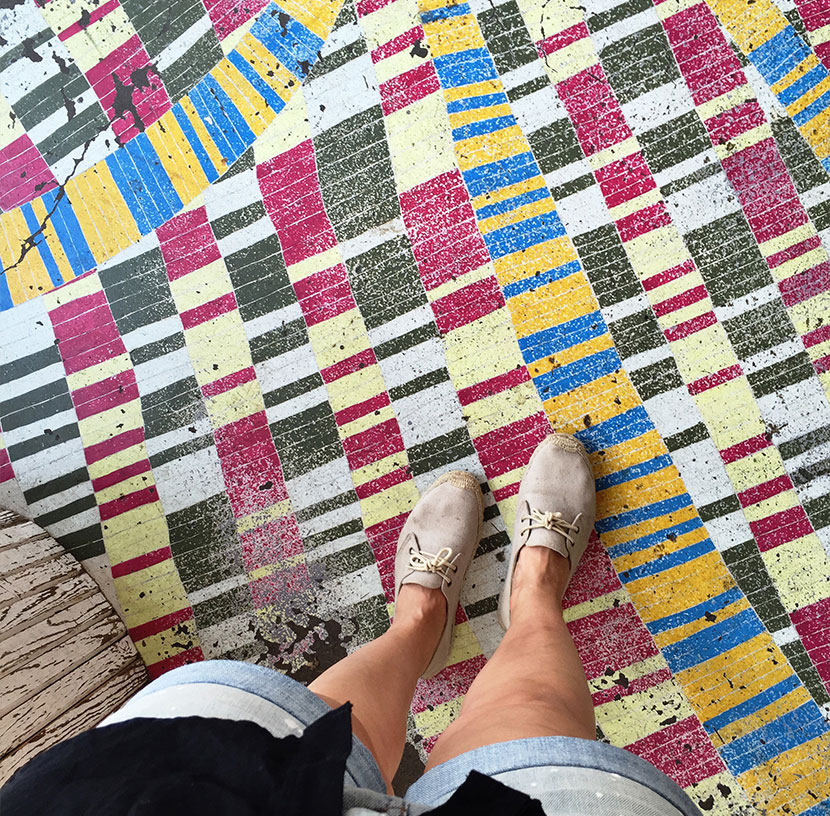 Coffee:
Cocoa Cinnamon: A serious staple to the Durham downtown. Cocoa Cinnamon has an awesome outdoor and indoors in this old mechanical garage. Stop here after shopping Nomadic or before seeing a show at MotorCo. 
Joe Van Gogh Durham: You can pick up Joe Van Gogh coffee in Whole Foods, but you can get one of their honest to goodness cups at their coffee shop as well.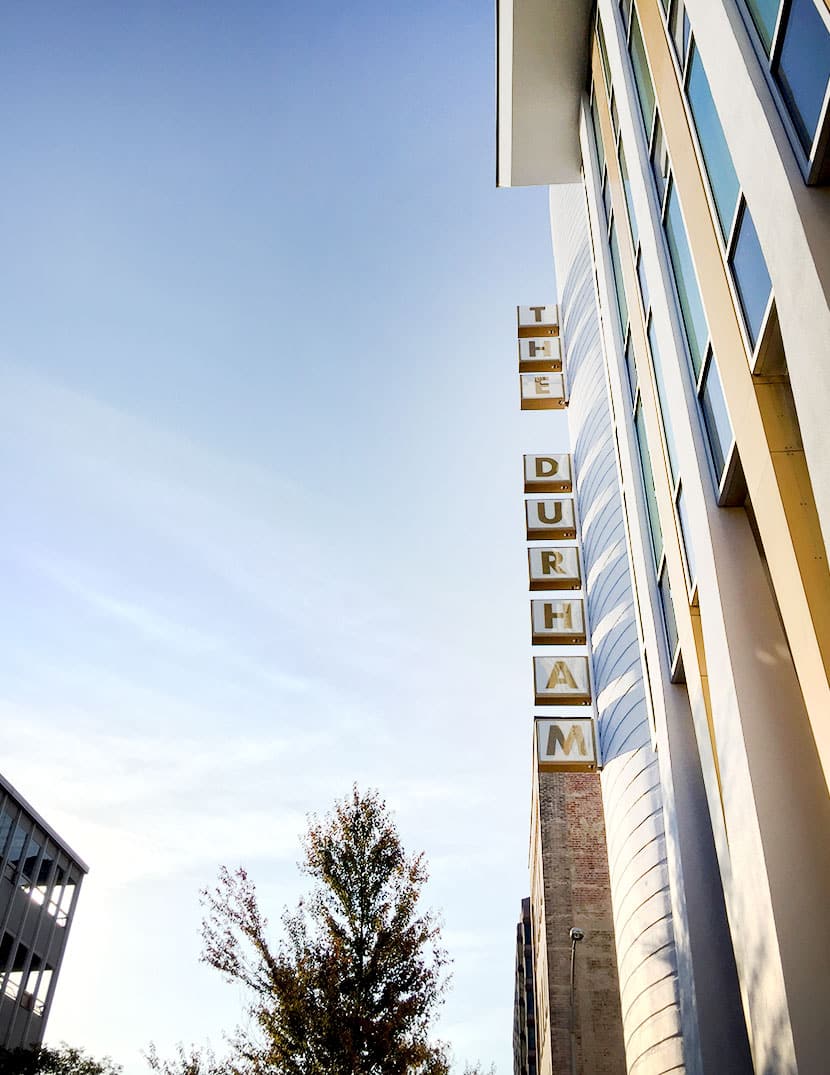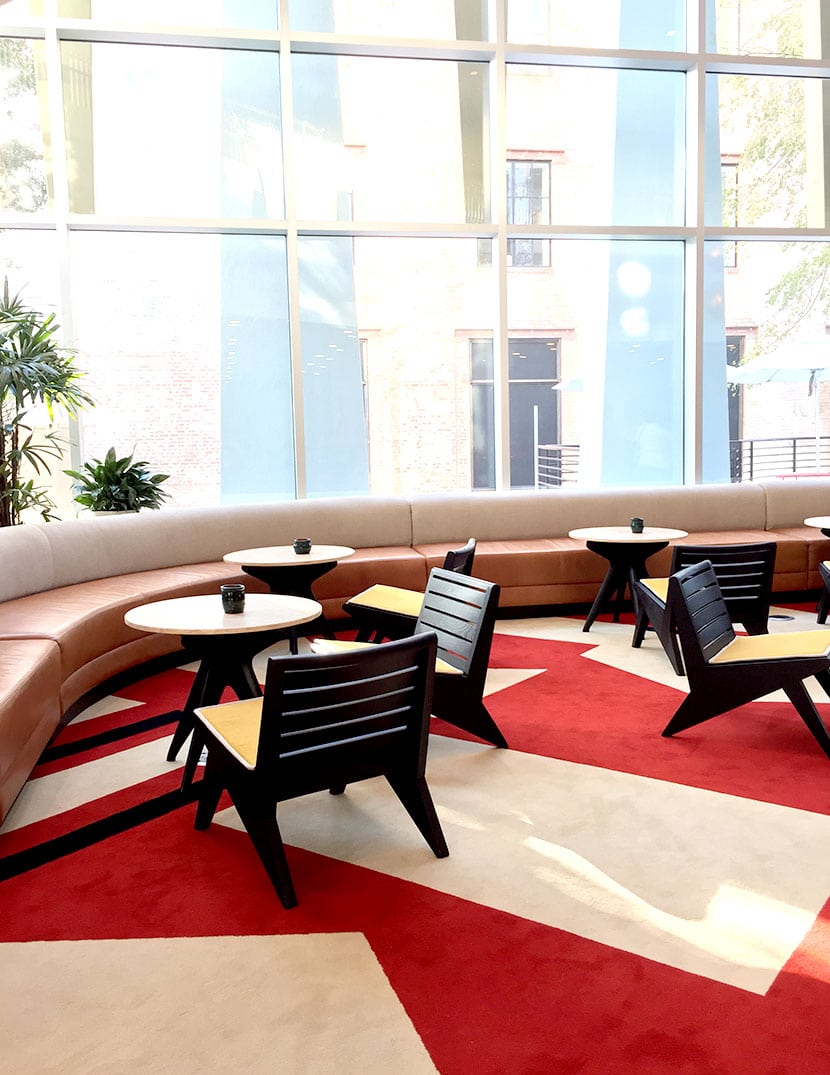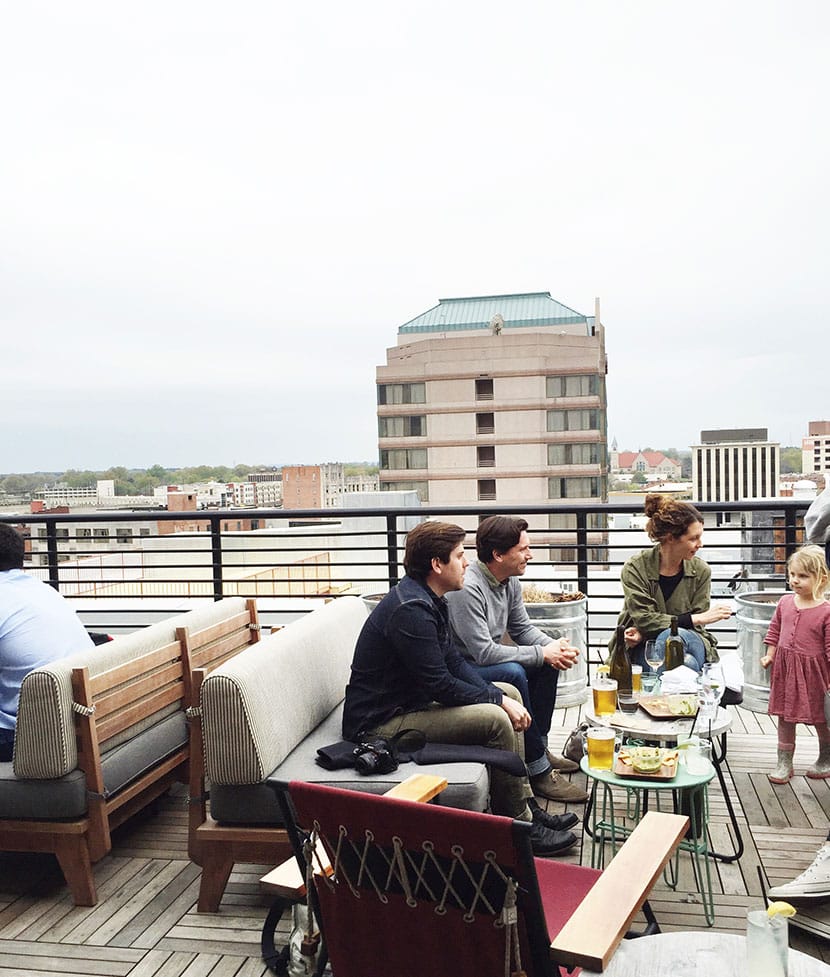 Stay:
Durham Hotel: This is my top pick for Durham. We haven't stayed here, but we have had friends who have and we have been to the hotel many times. When I tell people where to stay this is always my #1 choice. It is unique, super hip, and they offer great service.
21c Museum Hotel: My second choice. We always love a 21c and this one is a gorgeous one! You will not be disappointed with a stay here.
ALoft Durham: Aloft is a chain and they do a great job with their hotels. We haven't stayed at this one, but we have stayed at them in the past and have had great experiences.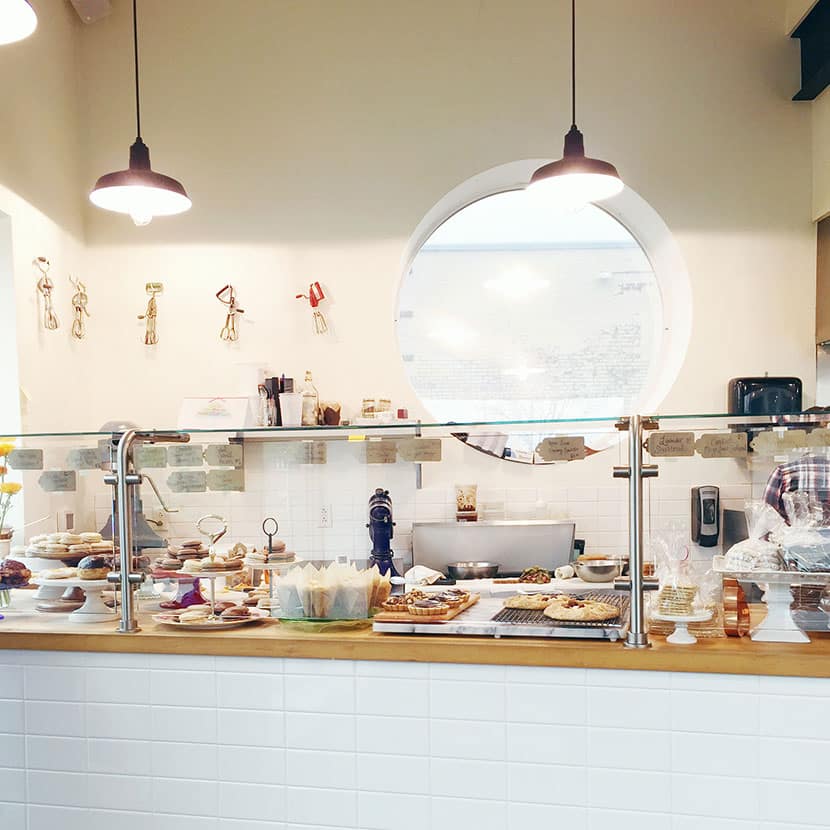 Shop:
Durham Farmers Market: We always love a good local farmers market when we travel. Not only do you get a chance to see what the locals are doing, but also what is fresh and being made in the area. Always a great cultural experience.
Parker and Otis: Mentioned them for food, but their store is awesome as well. It is perfect to find some great local products or cute gift options as well.
Jack: A great men's boutique you don't want to miss.
Vert & Vogue: Right on main street near Mateo's they have great collections and stylish clothes that is worth a wander.
Rose's Meat and Sweets: A super cute meat and sweets shop that is perfect for a treat or grabbing goods for dinner. 
Nomadic Trading: Only open to the public on Saturdays, but this place has PILES of turkish rugs and kilims. They receive truck loads of antique and vintage homewares from around the world and supply them to restaurants and stores all over the country. If you stop in on Saturday you get access to the goods yourself, which is really fun!
Chet Miller: A cute little shop full of curated gifts and other super cute things.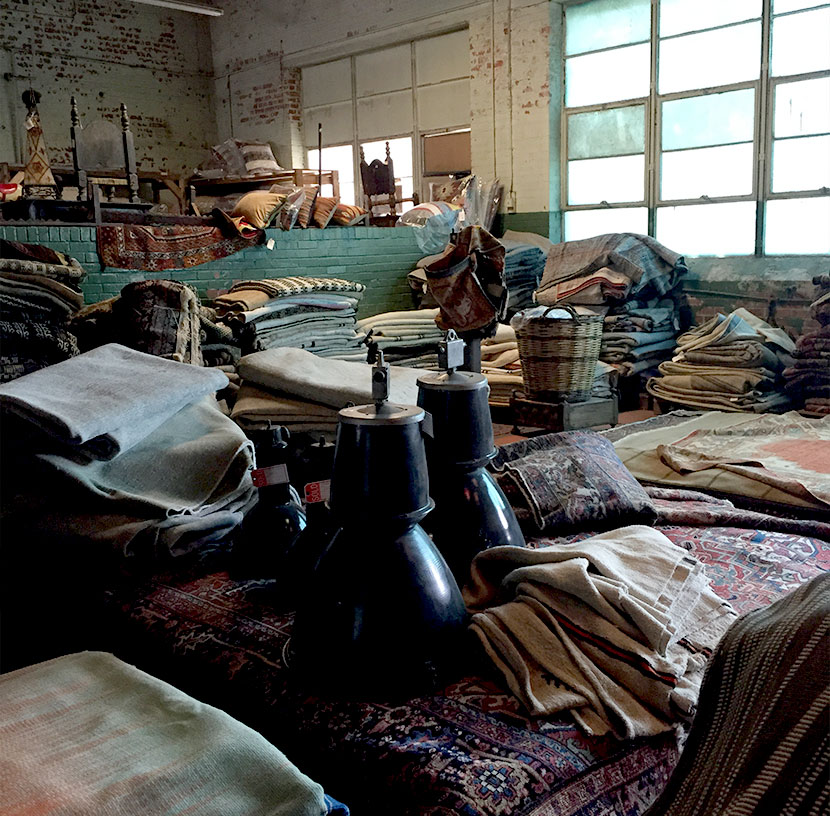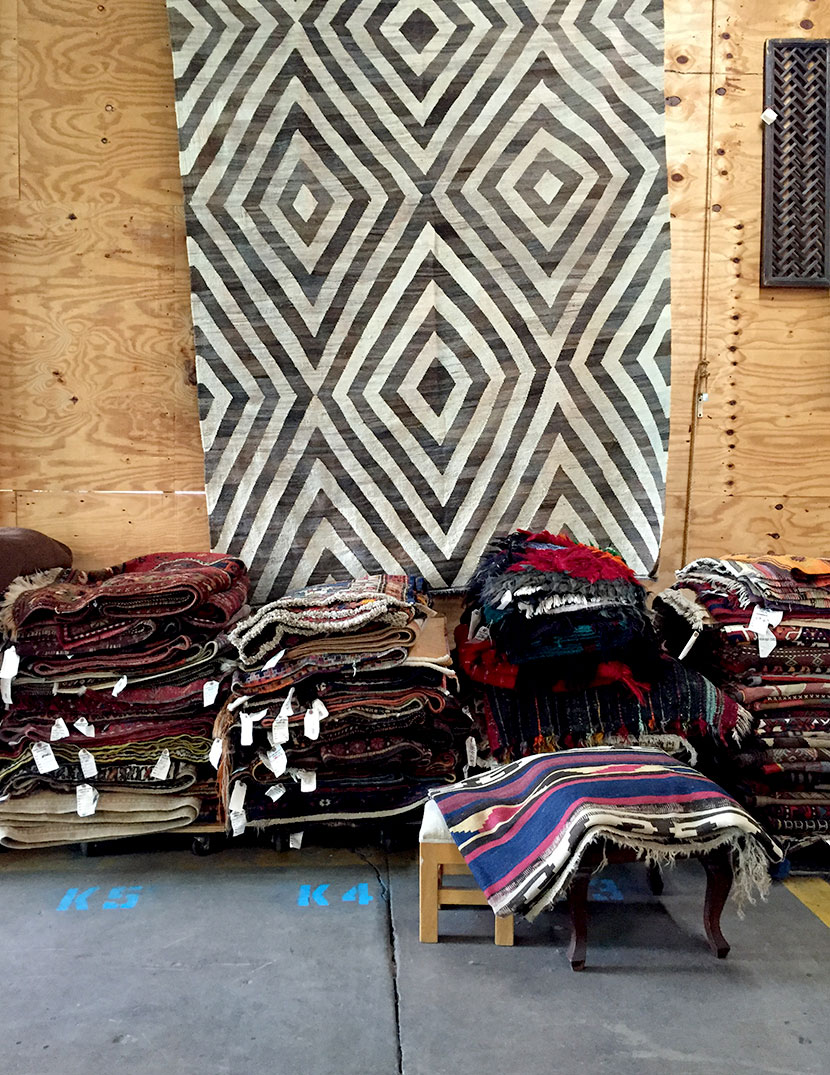 Do:
American Tobacco Campus: Are you a Mad Men fan? Well, I kind of freaked out when I saw the smoke stack with the Lucky Strike logo on it. But that isn't the only reason to swing through. There are shops, restaurants, and more here that you should check out!
DPAC: This is Durham's performing arts center, and they have amazing shows. So it should be checked if this is something you enjoy doing.
Duke Gardens: Duke is located in Durham and the campus is beautiful, but the Gardens and woods are pretty magical. Don't miss them!
Nasher Museum: This is the Duke Art Museum and they have great exhibitions quite frequently so make sure you check out what is showing while you are in town.
Find out more about current events and more on Downtown Durham's website.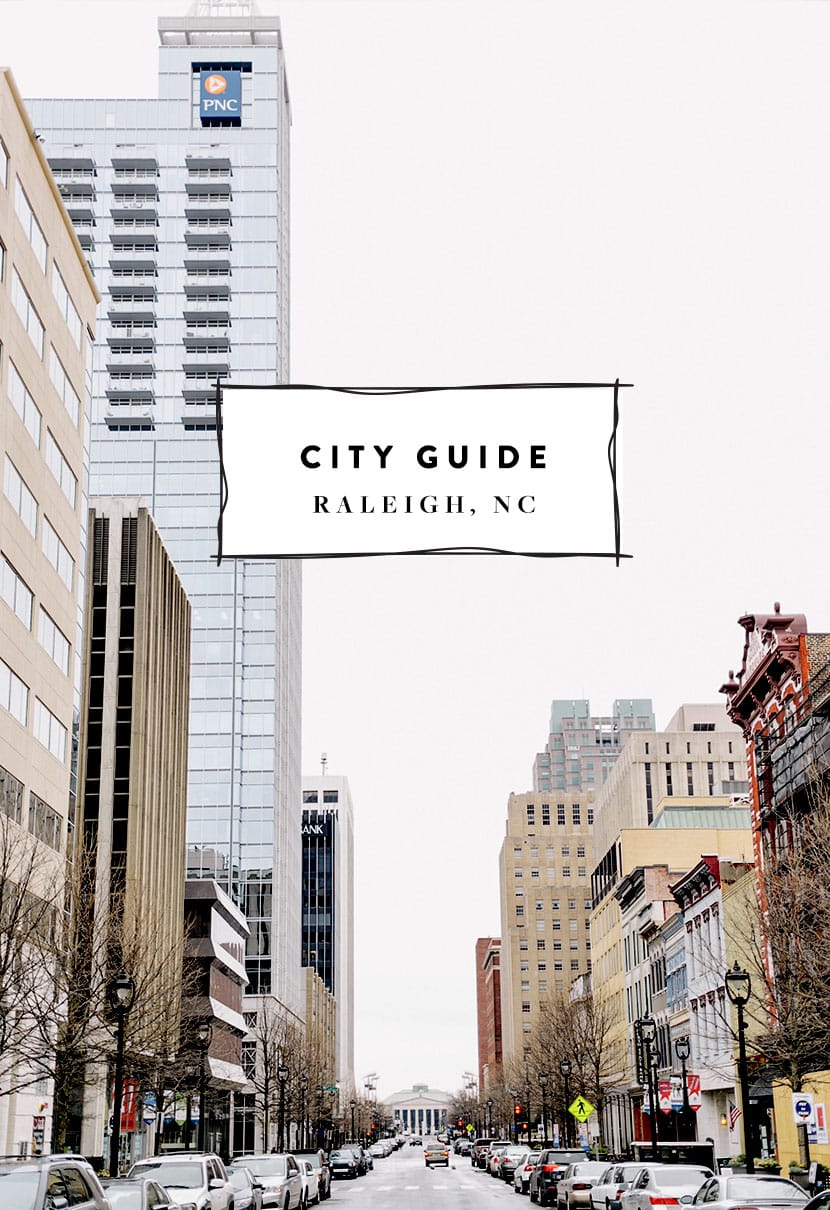 Raleigh
After living in Raleigh for 3 years we have come to know the area quite well. There is quite a bit to do here, but a LOT of what should be done has to do with drinking and eating. There is quite a bit of art and shopping, but the food is pretty worth the extra calories. Some of the top neighborhoods to check out are: Downtown, North Person Street, Boylan Heights, and Glenwood South for the highest concentration of things on this list.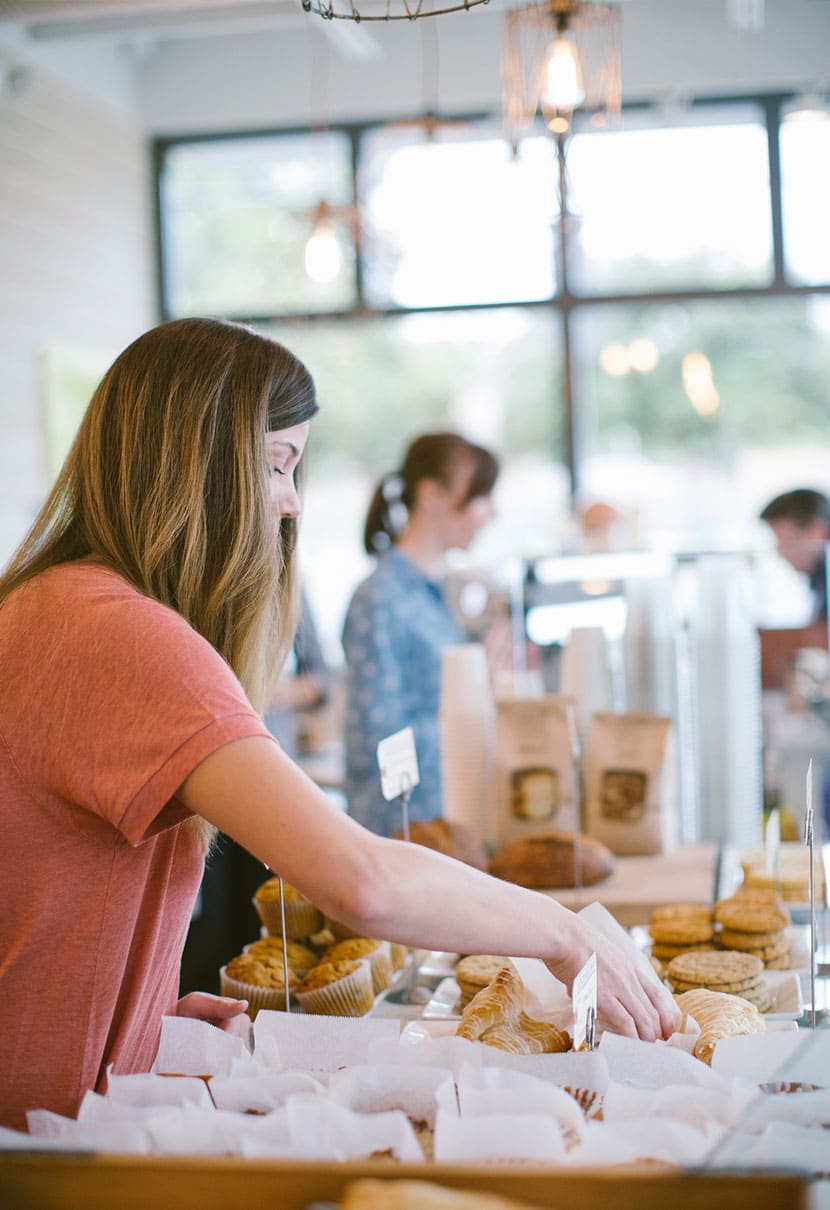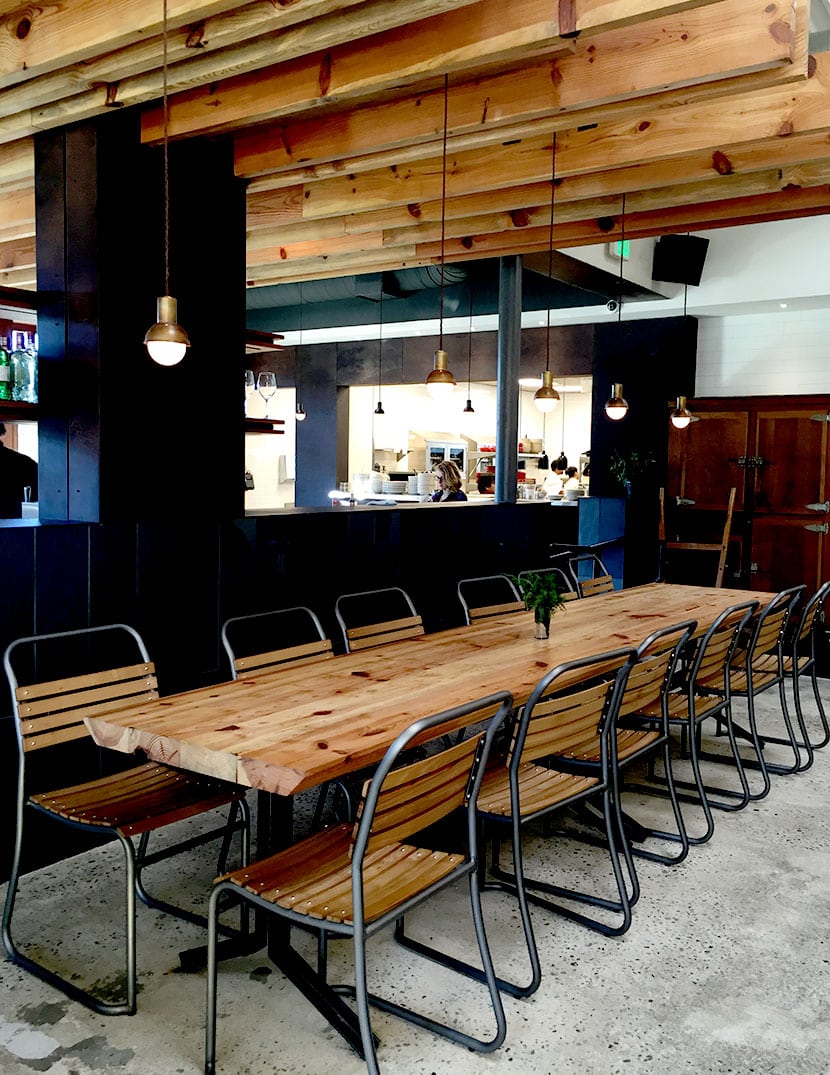 Eat:
Raleigh Times: The beacon of downtown. This restaurant and bar spans three storefronts in downtown and is always home. Kind of like the Cheers of Raleigh. It is a staple and essential to the downtown area.
Beasley's: Raleigh's chicken and waffles restaurant, but that isn't everything on the list. The veggies alone are worth the visit. I always get the veggie plate and consume the beets like you wouldn't believe. I craved the beets a lot during my pregnancy and one time got a double order. Needless to say, this is a favorite place on our list.
Capital Club 16: We LOVE Capital Club 16. We pretty much stop in here once a week either for a drink, lunch, or a dinner. Jake and Shannon Wolf, the owners are friends of our's and they do an amazing job with this place. It is friendly, hip, and the food is the perfect mix of comfort, healthy, and German.
Bida Manda: This is probably our favorite restaurant in Raleigh. We have never experienced anything like it anywhere else. This family owned (brother and sister) restaurant has a beautiful culture and story behind it that is felt from the moment you go to their website to paying for your check. Everything is perfectly thought through and the menu will not disappoint.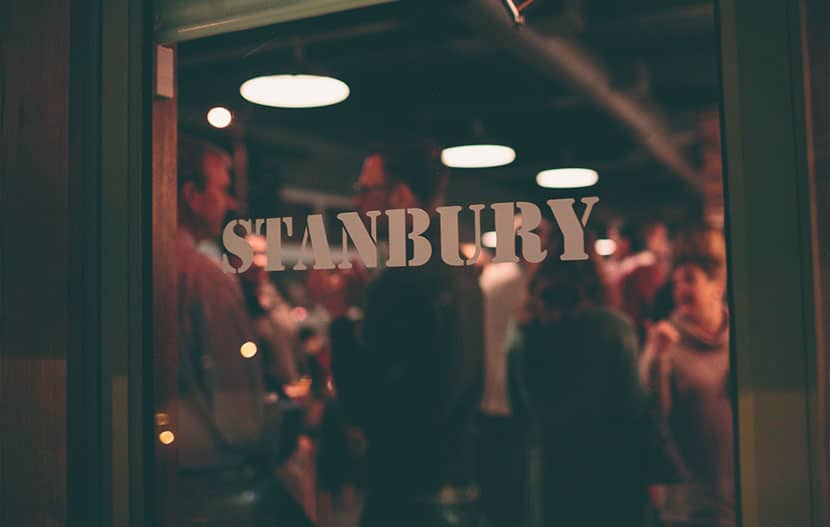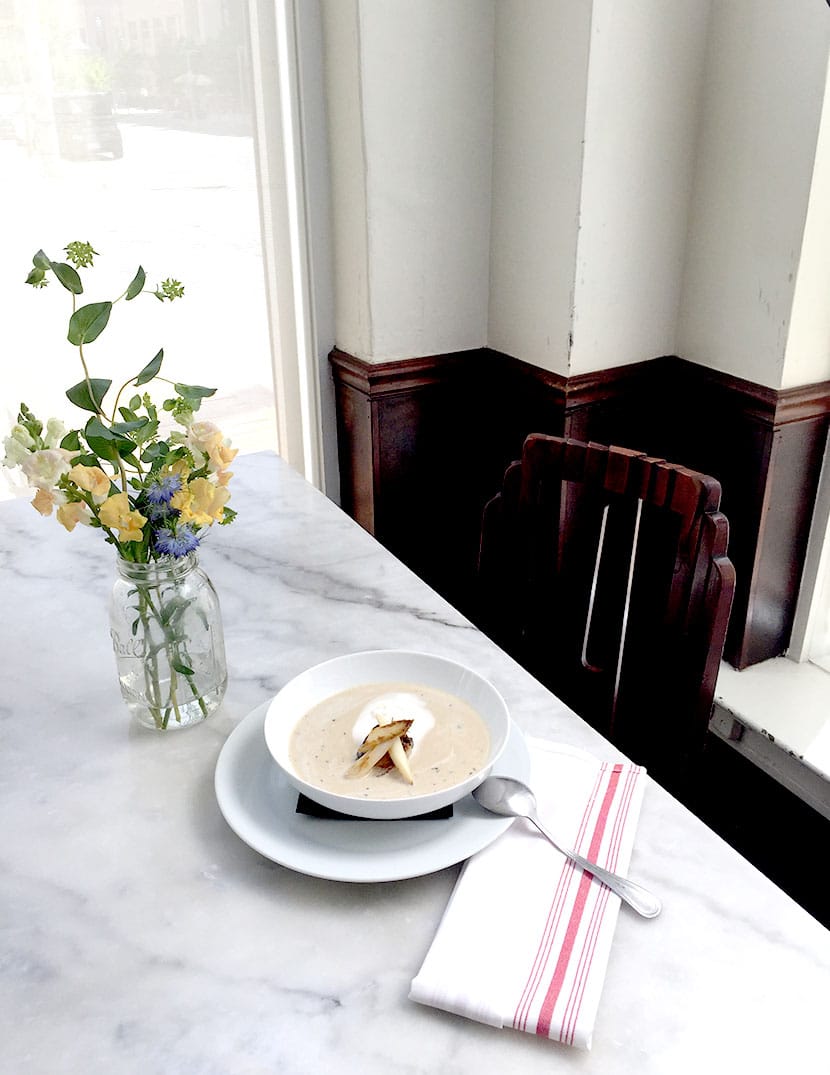 Hayes Barton Cafe: If you want a giant Southern size peice of cake or pie…go here.
Crawford and Son: Brand new and owned by Scott Crawford a very talented and local chef. It hasn't opened (as of the date of writing this post), but we know it will be a great addition to the Person Street neighborhood.
Centro: Our dear friend and neighbor, Angela, owns this restaurant that has she has poured herself into for years. Inspired from her heritage, the food is the most amazing celebration of Central and South American traditions. If you are craving these flavors, do not hesitate. Also, best Margarita in town!
Mandolin: A beautiful celebration of southern food. We have only done it for brunch but this place is in the Five Points neighborhood and I would say it is classically Raleigh in every way.
Rise Donuts: Biscuits and donuts…do you need to know much more?!
Death and Taxes: Another one of Ashley Christensen's amazing restaurants doesn't disappoint. This restaurant is gorgeously branded and the food is outrageously good. All I can say, is you just have to good. Also, we have always had amazing service! Because the only two things in life that are sure are Death and Taxes…at least that's what they say.
Pharmacy Cafe: Right on Person Street, this newly renovated cafe is a great lunch spot on a week day if you want a cute place in a hot neighborhood.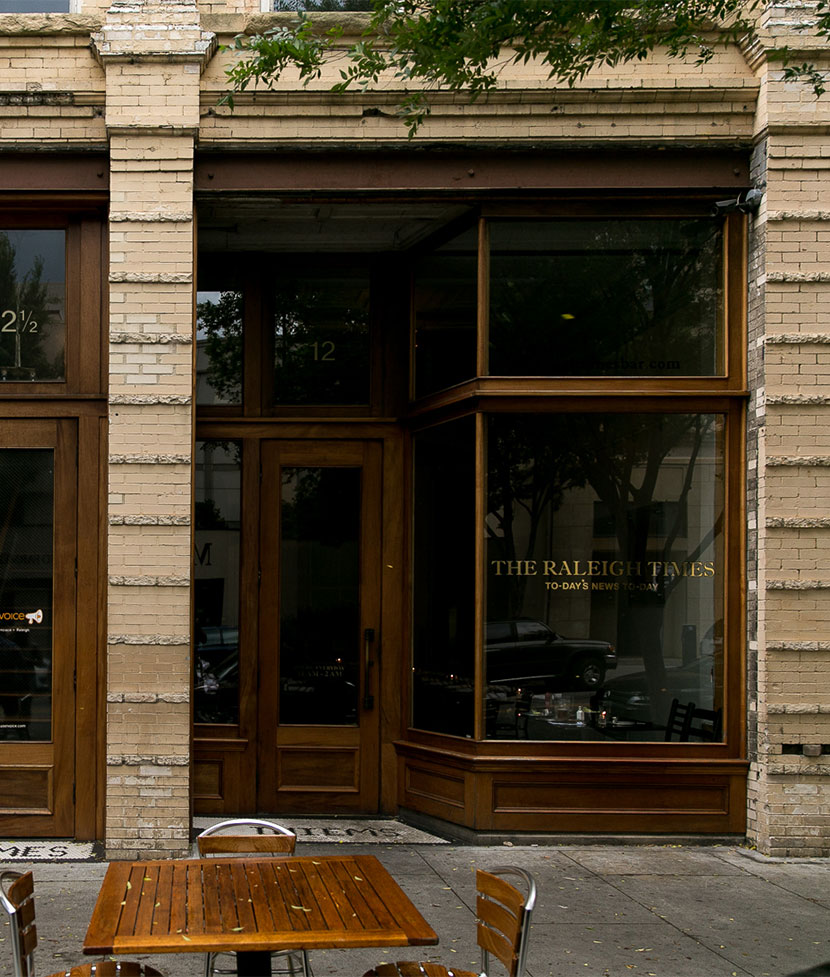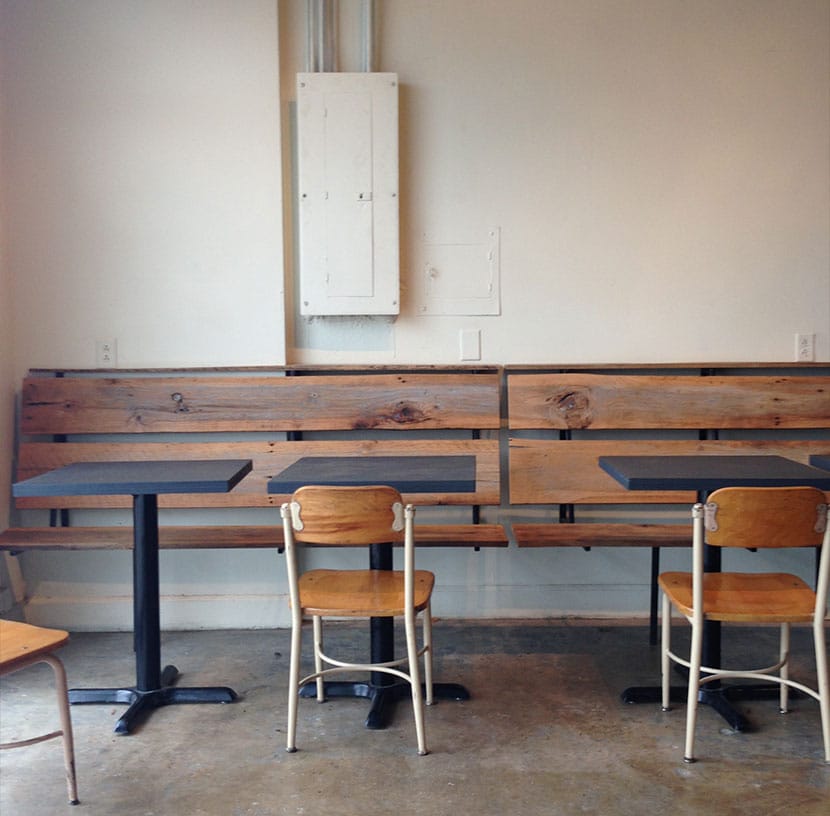 J. Betskis: A classically German bar and restaurant located in Seaboard Station that is great during the cooler months of the year.
Kimbap: Also, in Seaboard station, this fresh farm to table style Korean restaurant is must try! The BiBimBap is so great!
Taverna Agora: A Mediterranean restaurant with a superb upper deck that is meant to be enjoyed on a typical Raleigh day.
Joule Cafe: Many times this is thought of for coffee first, but their dinner is outstanding and it is usually quiet, which makes it all that much better.
Linus and Pepper's: a brand new sandwich shop in Raleigh and we needed a good one! This is a great little place downtown.
Guasaca: If you want to try something a little different check out this arepa restaurant. They are super good if you want something different than a taco or a sandwich for an on the go meal. 
Cafe Lucarne: In the City Market area you can find this super cute little french inspired cafe. Oh and don't miss a wander through the City Market area.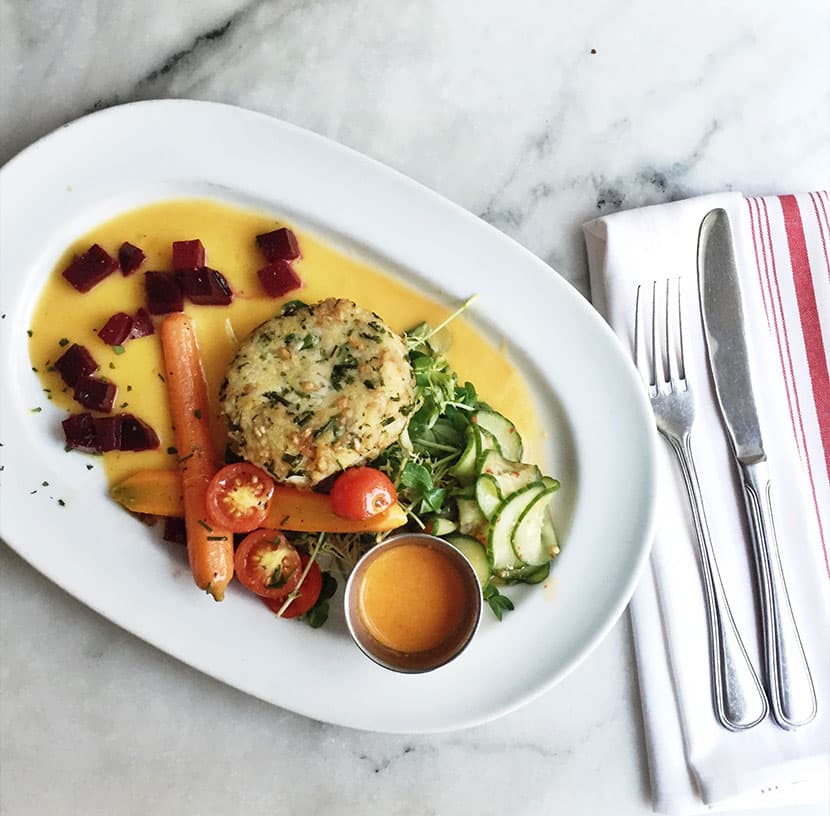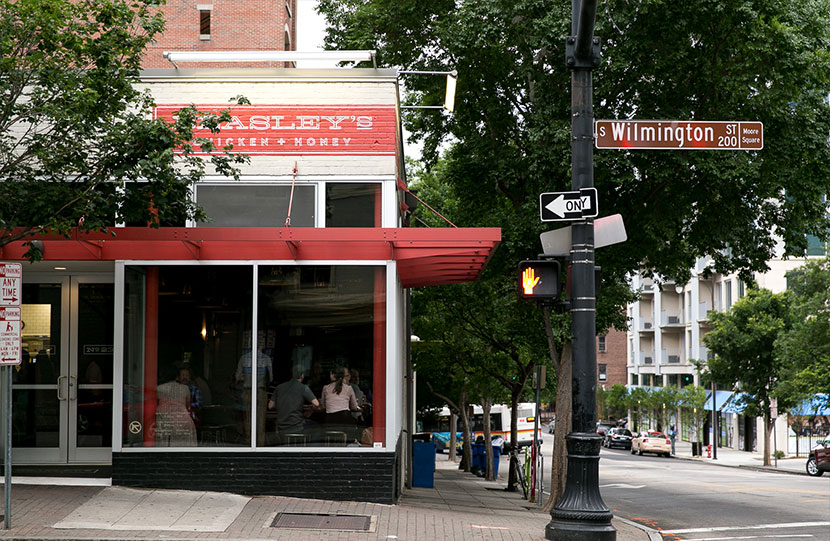 Provenance: Gorgeous food inspired by what is truly local to North Carolina. It is all about celebrating the flavors of North Carolina the best ways possible. Their dishes are gorgeous and located in the heart of downtown by Moore Square. 
Parkside: A local staple that was recently updated and renovated to offer an even better experience in the Nash Square area. The menu is full of favorite items with a twist.
Poole's Diner: You cannot come to Raleigh and not go to Poole's or at least that's what they say. It is a small place that is the monument for the beginning of the food culture really taking off in Raleigh. This place is the beacon of classic southern foods by Ashley Christensen. As a warning, this is not a light dinner so be prepared.
Raleigh Raw: To counter that Poole's moment you had the day before, swing into Raleigh Raw for fresh juice that is 100% organic. But they also offer Bulletproof Coffee, Matcha lattes, and oh yeah their Poke Bowls that are raw and spectacularly good! Everything is fresh, locally sourced, and flavors you won't find anywhere else in town. The sushi is the best in town and the best part is they are open most of the day.
Trophy Brewery and Pizza: With two locations in Raleigh, this is a great place to hit for the good ole pizza and beer. Great beer and great pizza is a sure fire win.
Boulted Bread: This bakery is unique as bakeries go. The vision for this shop that on any weekend will have a line out the door at 9 AM was to use their own stone mill to create the flour used in all their breads and pastries. They use top-notch local ingredients to bring to life some of the best croissants and artisan pastries we have had in our travels. Seriously! Make this a stop. They are only open from Thursday – Sunday though.
YellowDog Bread Co.: Another awesome bakery in town that will always have a SUPER yummy treat with a great cup of coffee. Tanya and Matt the owners have created a friendly, bright, and welcoming space that is a must visit!
Two Roosters Ice Cream: Though we don't eat ice cream, this place supposedly is the best in town. Hunt them down and from what we hear you won't be disappointed.
Whiskey Kitchen: Not only does this new place have an awesome indoor/outdoor experience, but the menu is really great. I mean their motto says it all "One part neighborhood bar. One part southern kitchen. A dash of wood smoke. Muddle with a no-bullsh*t attitude. Shake like hell. Strain over sweet patio."
Pho Far East: If you want a taste of something different than all the southern food, head out north of the city for some Pho.
Gringo's: An old mechanic garage converted into a great taco joint. A great place for a cold beer and tacos with friends on the weekend or to end a long day.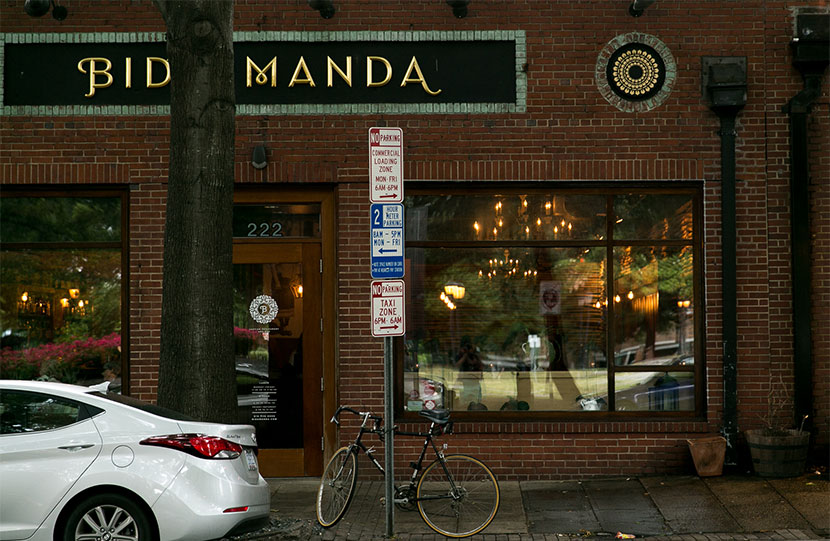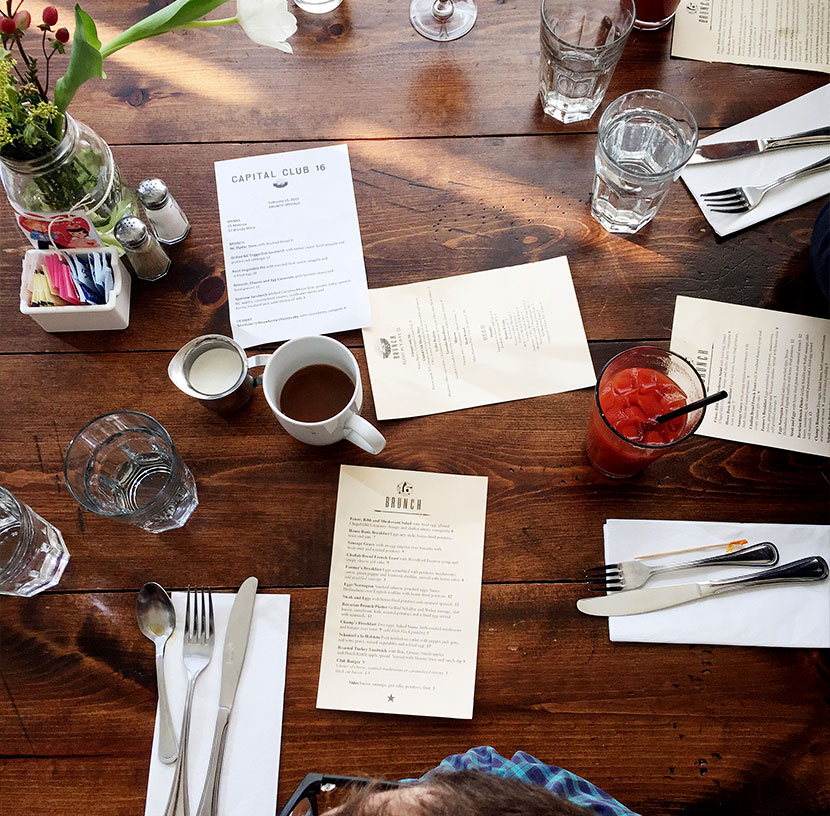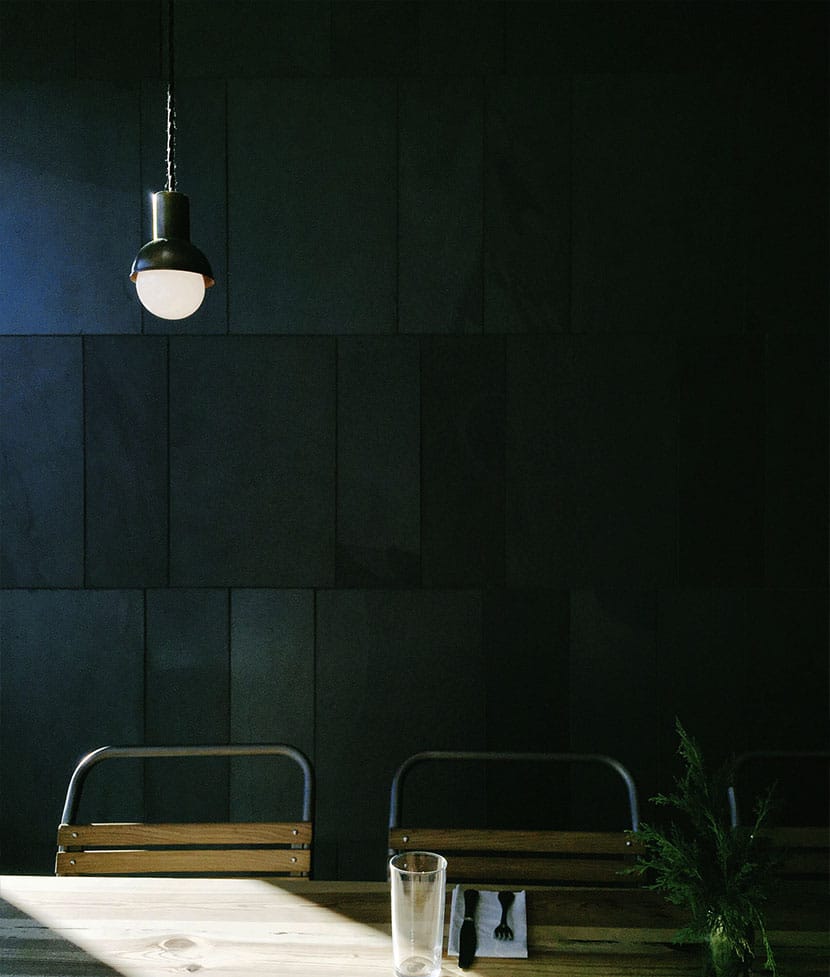 Neomande's: This is our go-to lunch spot. A Lebanese deli counter full of amazing options! Always a lot of seating and easy to just grab and go as well. This is actually what we picked up right after we left the hospital with Hayes.
Mami Nora's: Our other favorite take out is getting the black beans, yuca fries, and roasted chicken. This Peruvian family-owned restaurant is a special little treat!
Lucette Grace: If you need a light lunch, an amazing dessert, or just a cup of coffee to pick you up, this place will do the trick REALLY well. Their desserts are little pieces of art.
Stanbury: Make a reservation and go. Go hungry so you can try everything. That's all. But for real. One of our top 3 favorites in Raleigh. The vibe is so chill and the food is spectacular and laidback.
Standard Foods: A grocery and restaurant all wrapped into one. Everything on the menu is amazing and the drinks are just as spectacular. There is nothing disappointing about this place.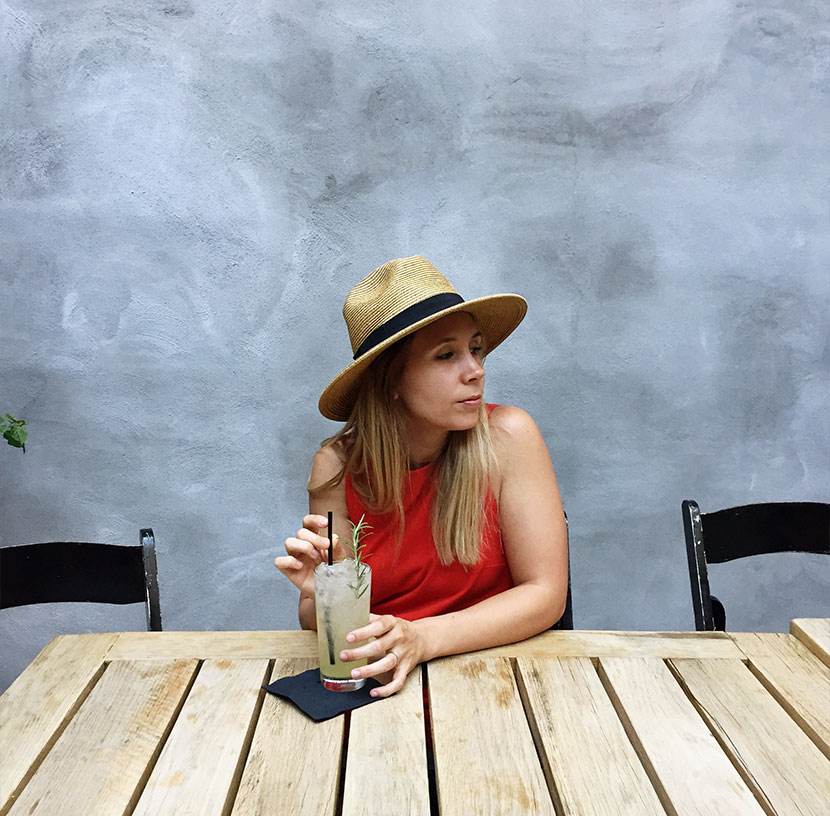 Drink:
Person Street Bar: A locals favorite. If you live in the neighborhood of Person Street, like we do, this is where you go. It is off the beaten path of Glenwood South so it is not as full of college students and is much more intended to be a neighborhood bar. Oh and their patio is spot on. 
Dram and Draught: Another great neighborhood bar on the side of west downtown on Hillsborough. Great cocktails and beer selections abound!
Trophy Beer: One of the top breweries located in Raleigh and with two locations. Plus, pizza!
Foundation: This is Mike and I's favorite bar in Raleigh especially late on a Monday or Tuesday night when it is quiet and no one else is around. Sunk beneath the streets of downtown, the bar is cozy and dark and just where you want to drink a Manhattan.
Clockwork: Rated one of the coolest bars around. This place is a trip from an interior perspective and needs to be seen just for that, but the cocktails are pretty equally fun and spectacular.
Big Boss: Another great local brewery that needs to be top on your list as long as you are drinking your way through the city.
Gallo Pelon: A Mezcaleria located above Centro that offers amazing bar snacks and some of the Mezcal cocktails you will ever have. Also, their patio is one of our favorites in the city!
C Grace: Looking for something fun and unique to do late on a Friday night? Head down to C Grace on Glenwood South and listen to some jazz and have some speak easy style cocktails.
State of Beer: A bottle shop located downtown on Hillsborough where you can have just about any beer you can dream up. They also serve up sandwiches and salads to enjoy with your beers.
William and Co.: A tequila bar on North Person street…that's should be enough to inspire a visit.
Boxcar: Arcades and drinking is what this place is all about. Play many of the classic arcade games while having a great beer.
Haymaker: This place is a visual showstopper, but they also do the same thing with their cocktails as well. Also, it is right on Fayetteville Street so if you are downtown it is an easy one to check out.
Wine Authorities: Hands-down this is THE best wine shop you will EVER go to. All the wines come straight from the vineyards, not from distributors. They go around the world connecting and purchasing wine for their shops and customers. We love this place and feel so lucky it is only a mile from our home. Stop buy for a glass of wine or beer and a fantastic cheese plate.
Fox Liquor: Another underground bar full of speak easy style cocktails that are full of amazing flavors and lots of fun. Another creation of the talented Ashley Christensen team.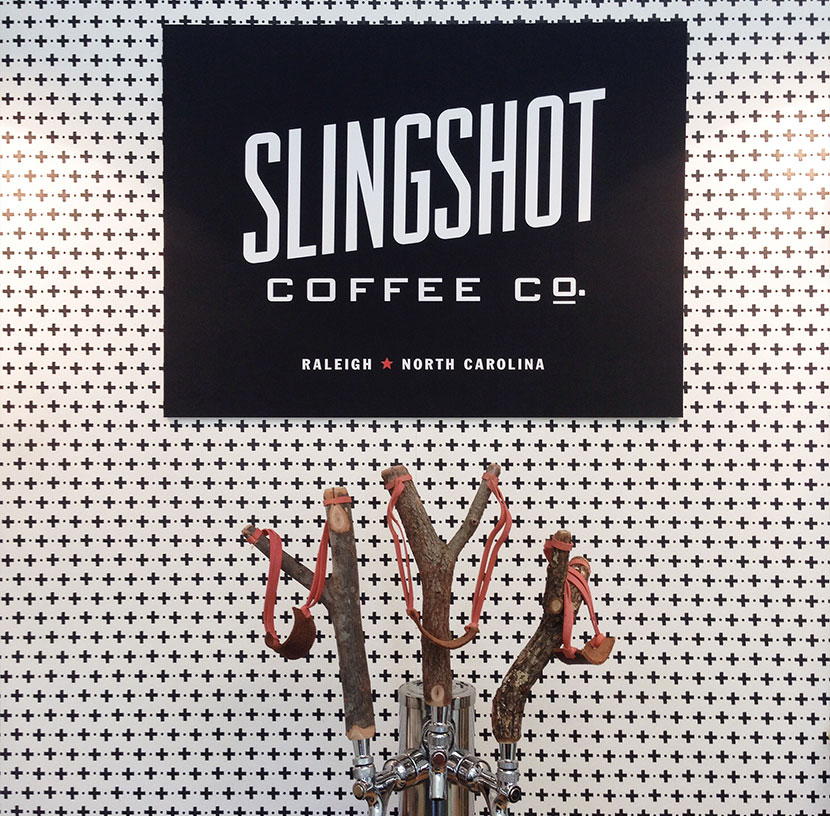 Coffee:
Slingshot: Find it at most local stores and especially at Whole Foods. Slingshot is a local cold brew company that makes THE best cold brew you will ever have. Seriously, we don't talk about coffee lightly.
Jubala: They have a great location right under the Aloft hotel on Hillsborough and it is both beautiful and creative to be in there. The cup of coffee is awesome too!
Devolve: An open air store that also has coffee and beer makes for a great place to work and hang near the local scene for the afternoon.
Brew: Another superb place to get a cup of coffee or beer while you work for the day. Located at the Seaboard Station right by Kimbap.
Joule Coffee: We said their cafe was great, but their coffee is spectacular and honestly not to be missed. They have housemade Pecan milk you should for sure get in your chai.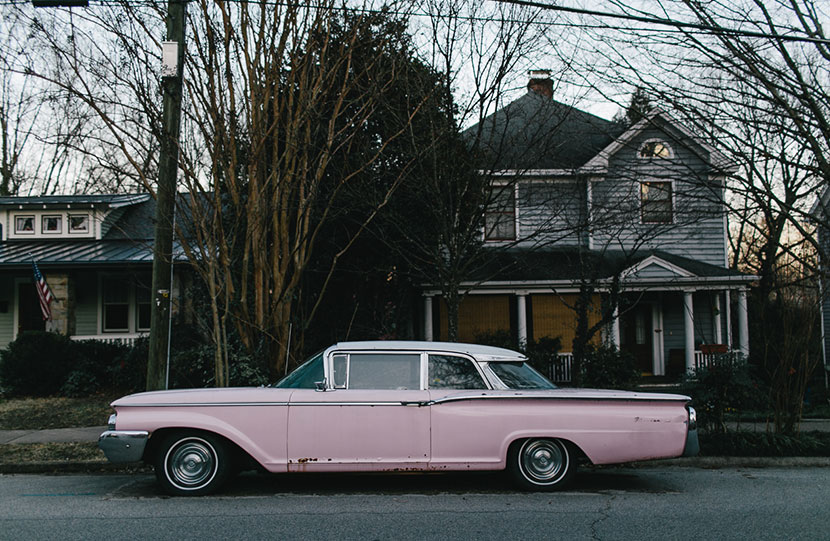 Stay:
ALoft Raleigh: There aren't any boutique hotels in downtown Raleigh other than this one. This is brand new and we have heard amazing things.
The Umstead: A spa and hotel that sits right between Raleigh and Durham gives you access to both cities very easily while giving a luxury experience.
Marriot Downtown: If you want to be in the thick of downtown this is where you want to stay. It is right on Fayetteville and in the heart of the city.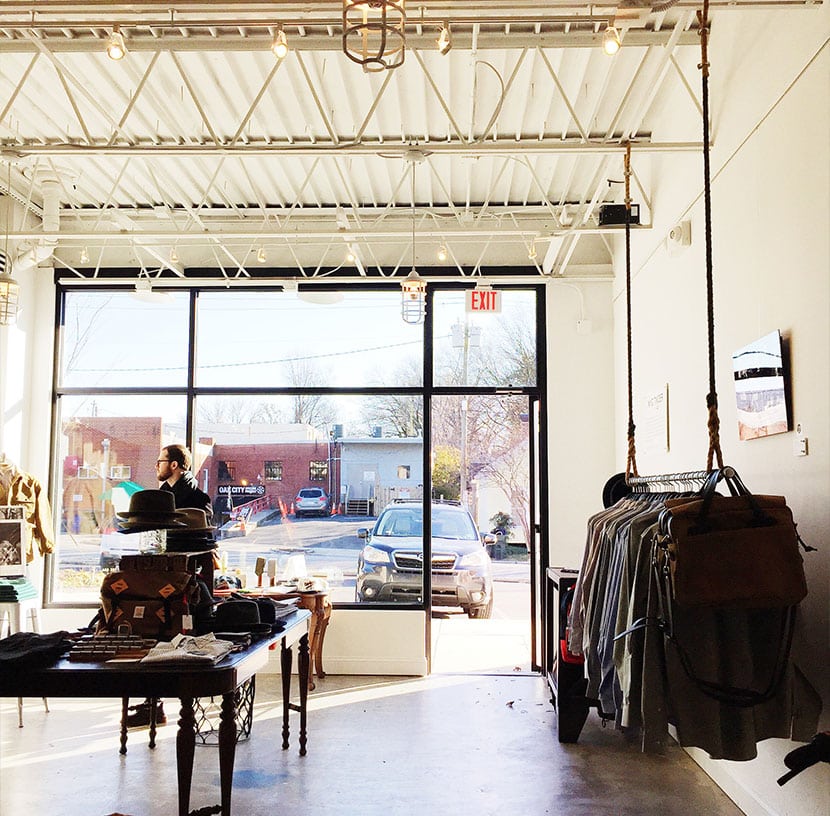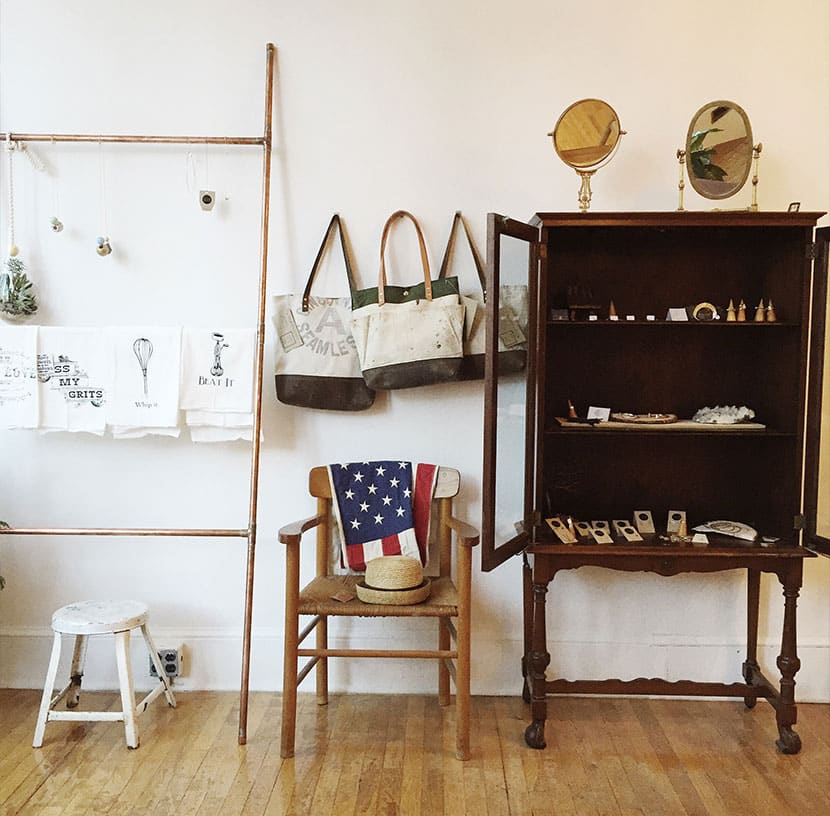 Shop:
Lumina: A menswear store you don't want to miss. The items celebrate the american made tradition and many of the products are made right here in North Carolina. Great stuff and they will tailor shirts for you! A great place if you need a dress shirt quickly. Oh and ladies they have great options for every tomboy heart.
Devolve: A motorcycle shop that doesn't sell motorcycles meets man adventure meets coffee shop. Oh and you can nab a drink.
Port of Raleigh: A designer's dream store. Full of perfectly curated items that are centered on design and quality production. The light-filled space is a must hit while in town.
Raleigh Denim: Denim that is made right there in their facility here in Raleigh is really a cool thing. Not only do their carry their high-quality denim products, but they also carry some other great brands as well. The store is a sight to see with the ceiling covered in paper airplanes and just to watch the company in production.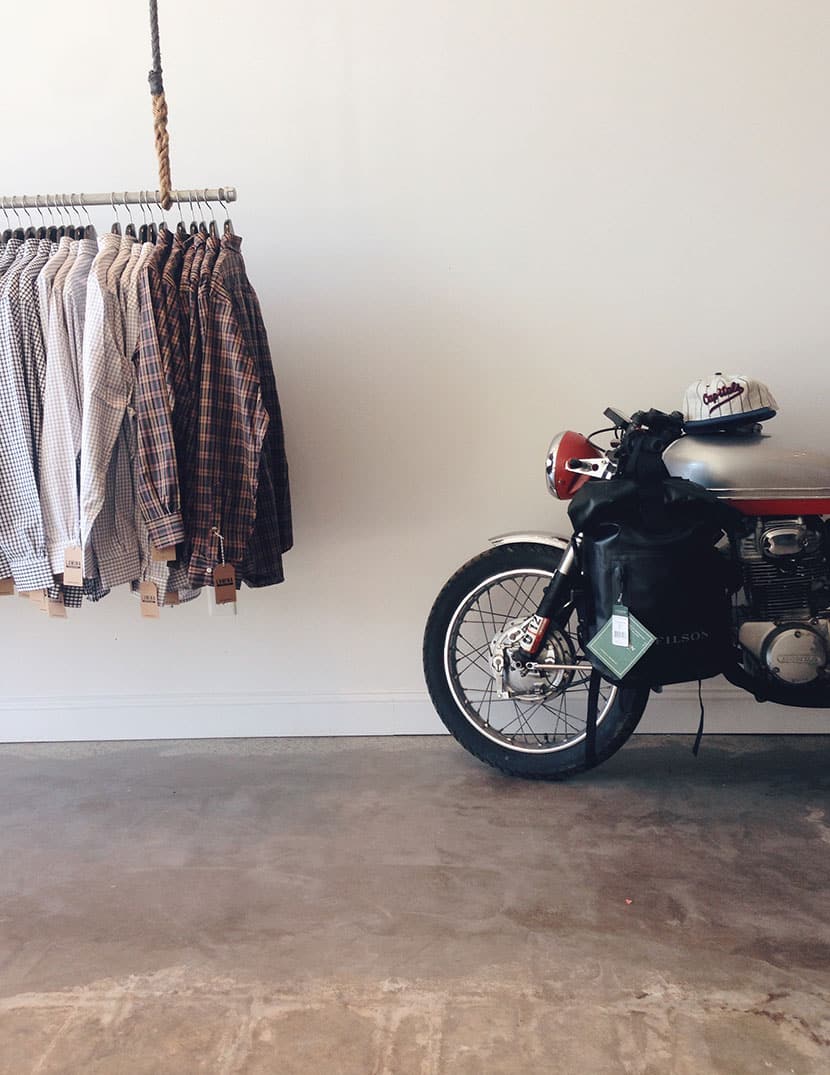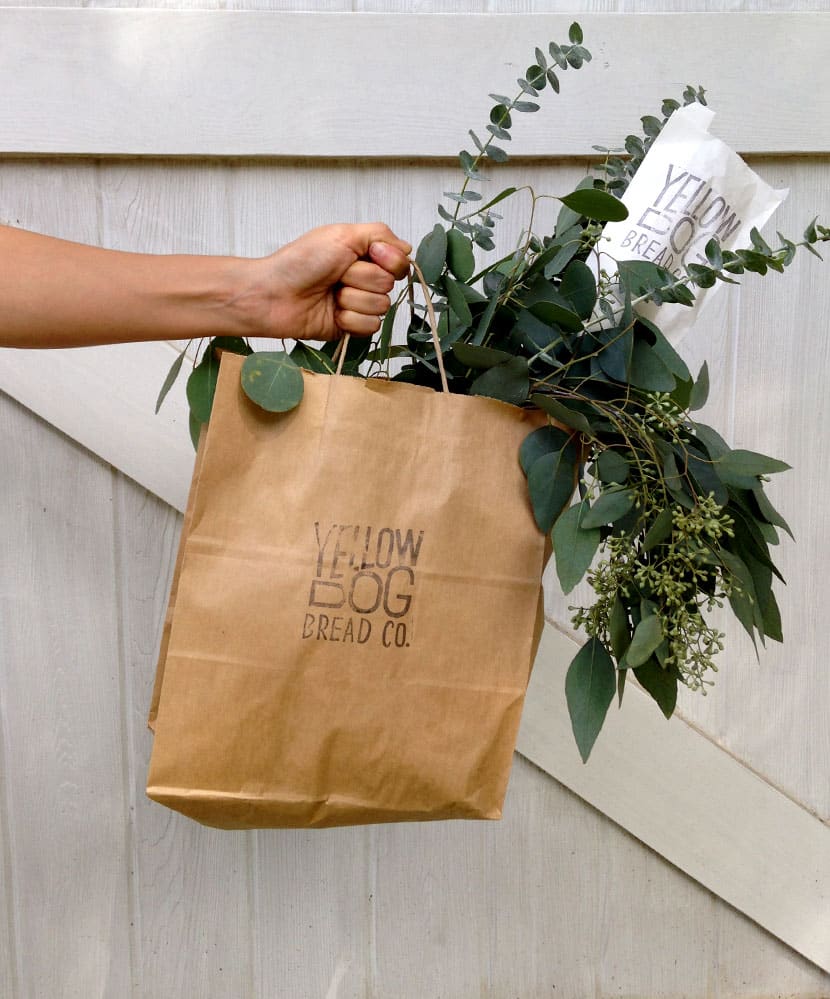 Videri Chocolate: Hands down the best chocolate you will ever have a chance to eat. They hand sort their beans they use for the chocolate and you can fulfill all your Willy Wonka dreams by seeing them producing it.
Father and Son: The antique store of any vintage hunter's dreams. This place is full of treasures. We have found some amazing things here and love popping in on a rainy day.
Holder Goods: A store where everything is for sale. Rotating art shows and handmade items as well as superbly curated vintage and new products. If you are looking for something unique for your home or a gift this is where you go. Oh and you can grab some bread as well since it is right next to Boulted Bread.
Ramble Supply: Swing in for a workshop on how to make a wreath or a terrarium on a Friday or just to pick up a unique gift from their curated selection of items.
Vermillion: If you need a place to pick up a unique look for an event or just because this is where you need to go. Located in the Northhills shopping area, this place is surrounded by other great places as well.
Furbish: Home goods that are well-traveled, have humor, and capture the bright and funky side of southern culture and design. Always on trend and always unique you won't be disappointed by  their selection, both online and in-store.
Gather Goods Co: Head to this little tucked away store near the Person Street Plaza across from Yellow Dog for curated goods from makers, local artisans, and other items that will help elevate the everyday.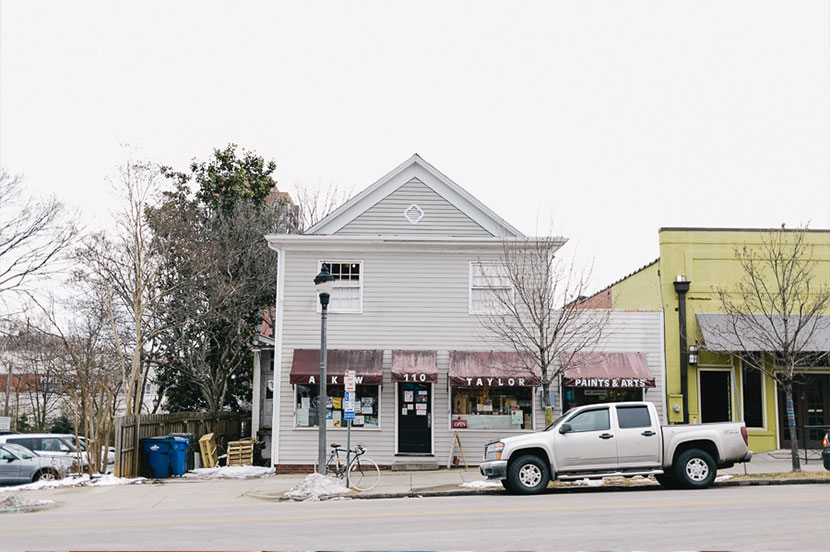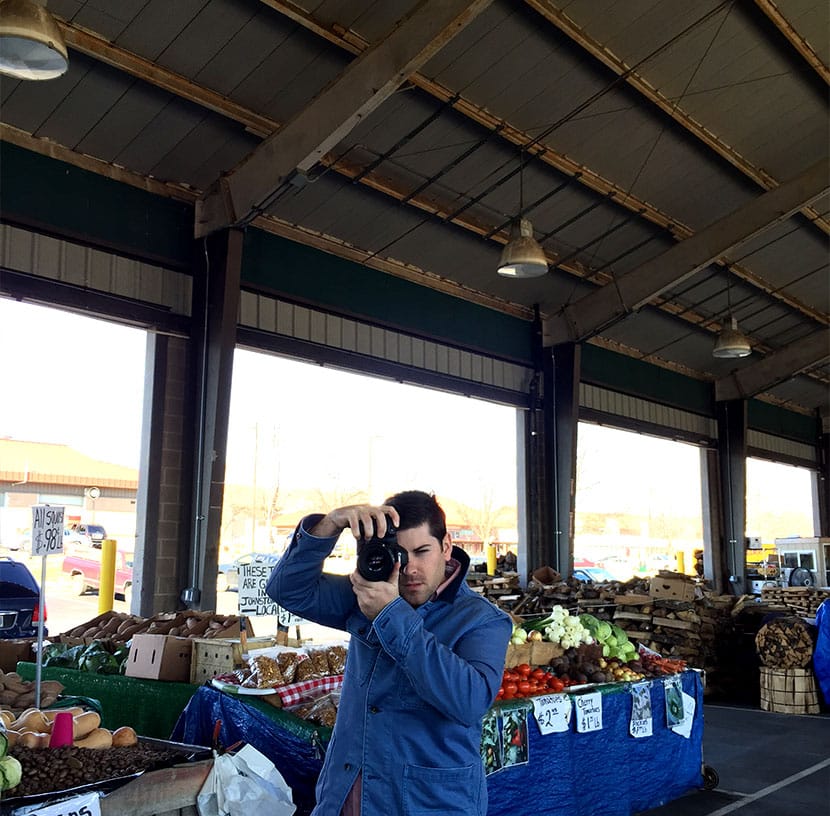 Askew Taylor Art Store: An experience for any art lover and maker. Head here to nab unique pens, notebooks and so on and enjoy the full experience. Remember that wand shop in Harry Potter? Think that but art supplies and you can get the picture.
State Farmer's Market: Hunt down great plants, flowers, and other seasonal items at the market that is open every day no matter the time of year.
Southern Season: Anything and everything related to cooking and home can be found here. Their larger location is in Chapel Hill, but this one in Raleigh is worth the wander. You can also nab some favorite local food products here.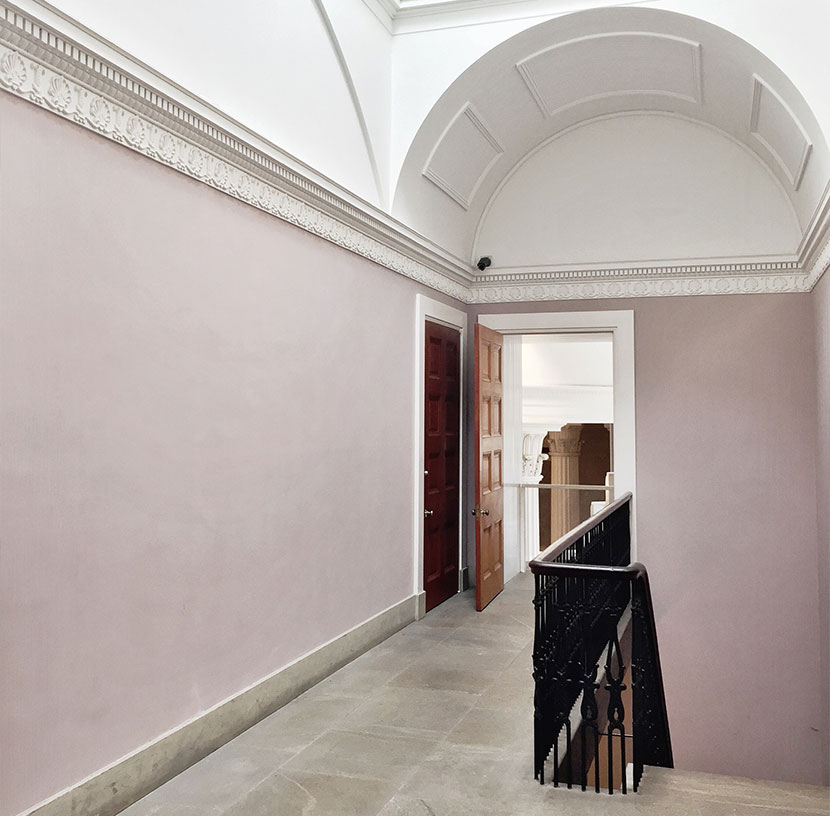 Do:
NCSU Library: Sounds crazy, but seriously, go see this library. You won't be disappointed. It is also one of the best places to get work done in the city if you need to do so. 
Capitol Building Tour: Sounds kind of silly, but the capital building is really beautiful and located right in the center of downtown. Highly suggest a quick self-guided tour through the building. Bonus, is that it is free!
North Carolina Art Museum: This museum is pretty spectacular considering the size of the city itself. Not many cities have museums this great. Here you can always tour the main collection for free, but then there is always a rotating collection you can tour for a small fee and it is for sure worth it. In the summer they have a great concert series at their amphitheater and even cooler walking trail, which is especially great with kids.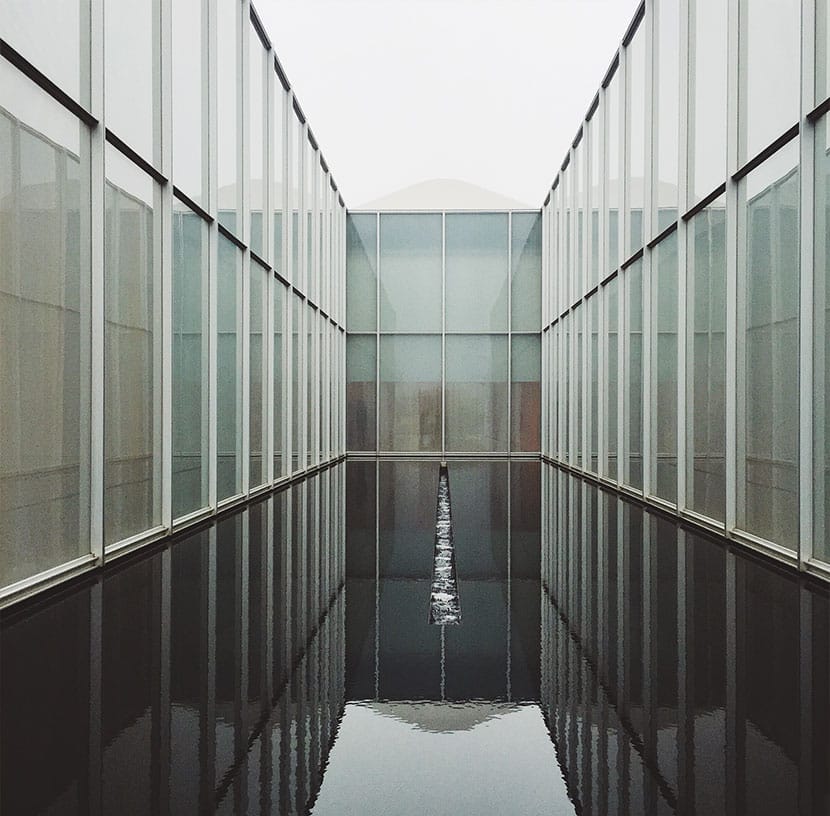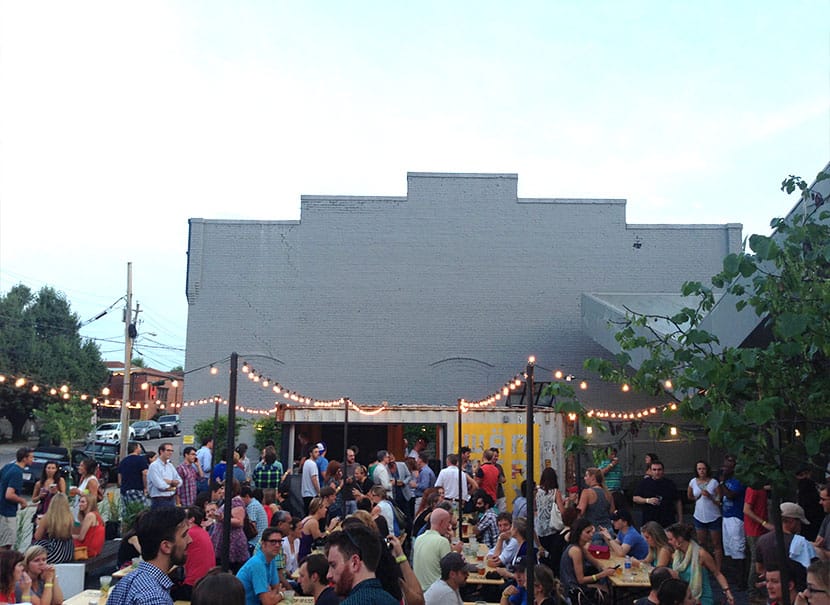 Dorthea Dix: A great place for a picnic and a great view of the downtown. Grab some lunch to go from Raleigh Raw or Neomande's and head here with a blanket.
First Friday: Every first Friday of the month the downtown becomes a busy and wildly vibrant art gallery. Head to galleries or pop in to some special exhibits at restaurants, bars, and public spaces for unique art experiences. It is a great time to see the town in action.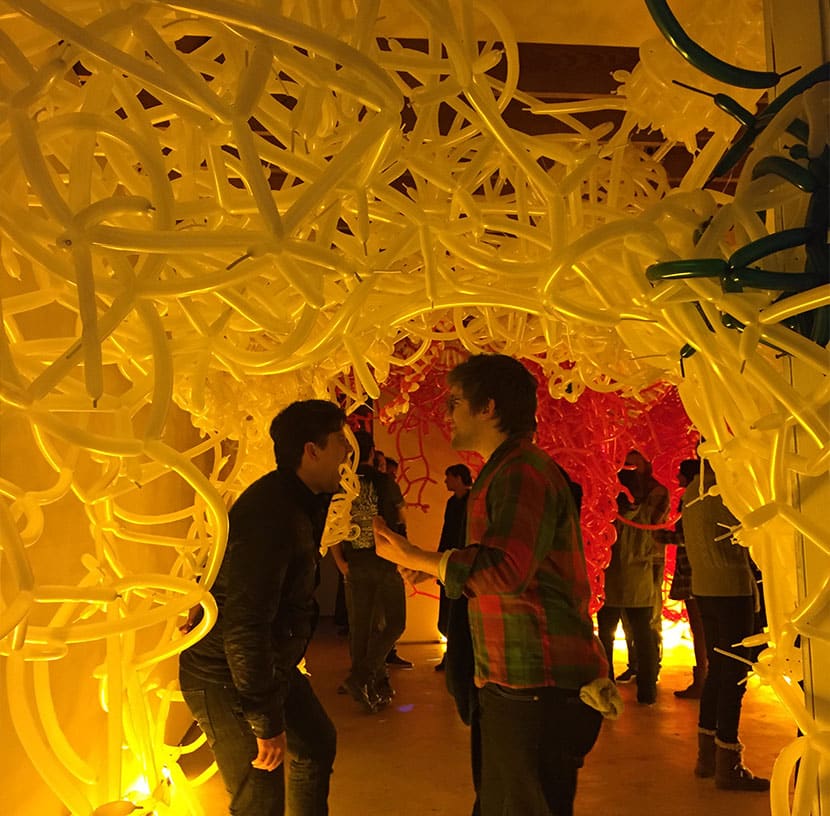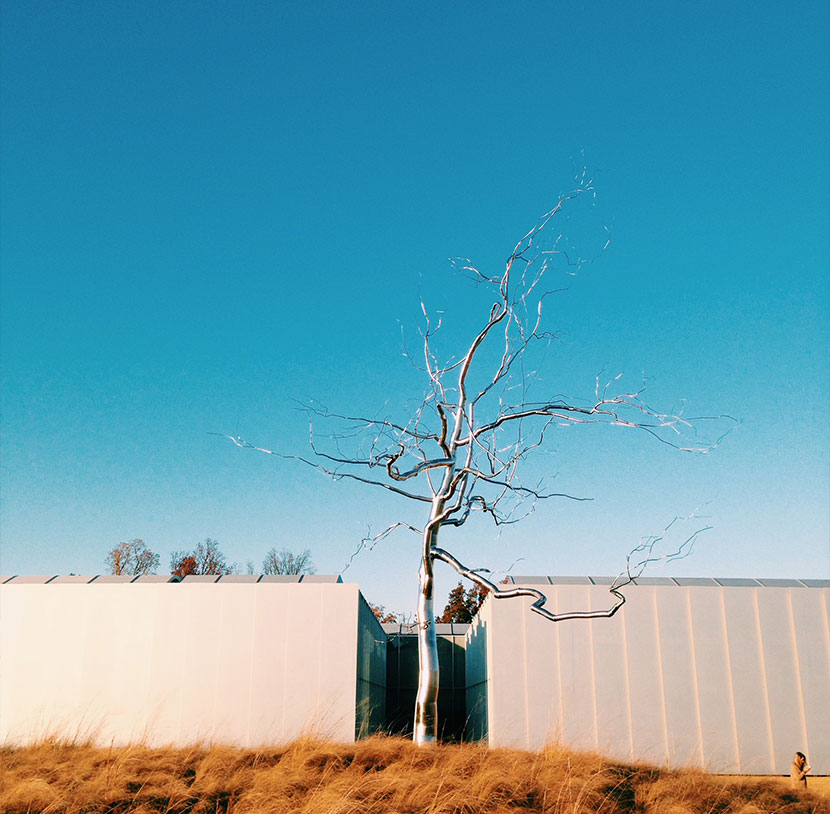 Umstead State Park: This is a great local park just outside the city where you can go and get some fresh air and enjoy the cooler weather days of fall and spring. 
FEED Gallery: One of our favorite galleries in town. They always have an awesome show and is always worth checking to see what they have going on.
CAM Raleigh: Right next to FEED you can find CAM, which is a very well curated and innovative gallery in Raleigh. They have held some of our favorite events and showings here.
Museum of Natural Science: If it is a rainy day this is a great place to head and grab a lunch at the museum and then tour the museum itself. Also it is great with kids!
For even more to do and updated info on concerts and events, check out the Visit Raleigh homepage.
Outlying things the locals love!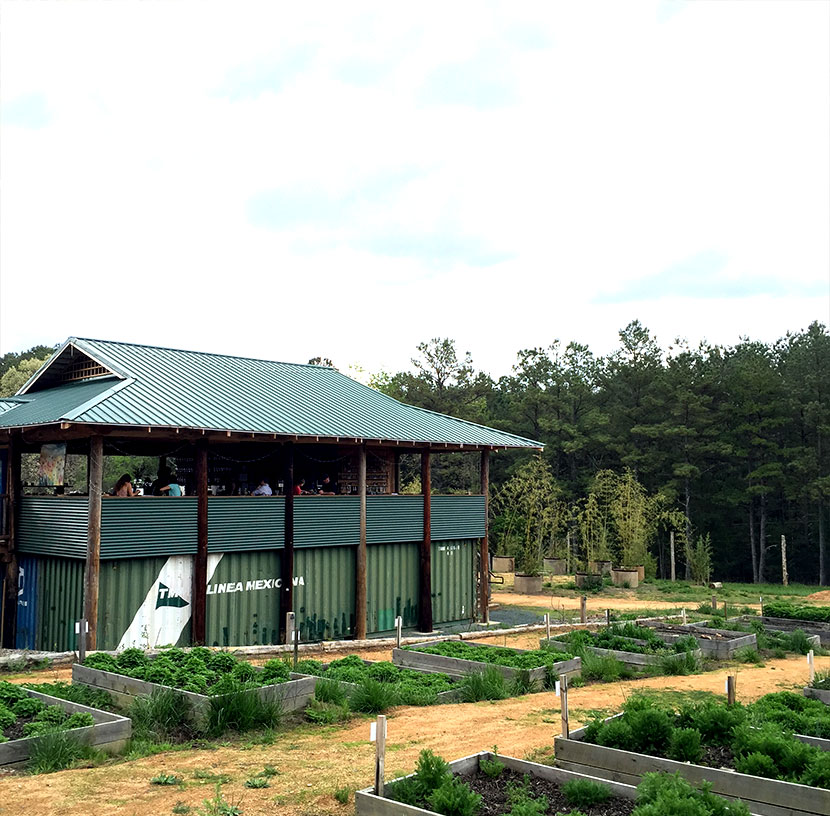 Honeysuckle Tea House in Saxapahaw:
Tucked away in the countryside you will find this natural and open-air teahouse that is absolutely worth the drive. If you have the chance head here in the spring, summer, or early fall for a really fun experience.
Haw River Ballroom Show: 
This is our favorite venue in town. We will typically go to a show here even if we aren't crazy about a band, simply because it is the greatest music venue we have ever been to. Our favorites thus far have been Sylvan Esso, Hiss Golden Messenger, and War on Drugs. Things always feel really good out here.
Saxapahaw General Store: 
Right next to the Haw River Ballroom is the Saxapahaw General Store, so if you go for a show make sure to go here before hand.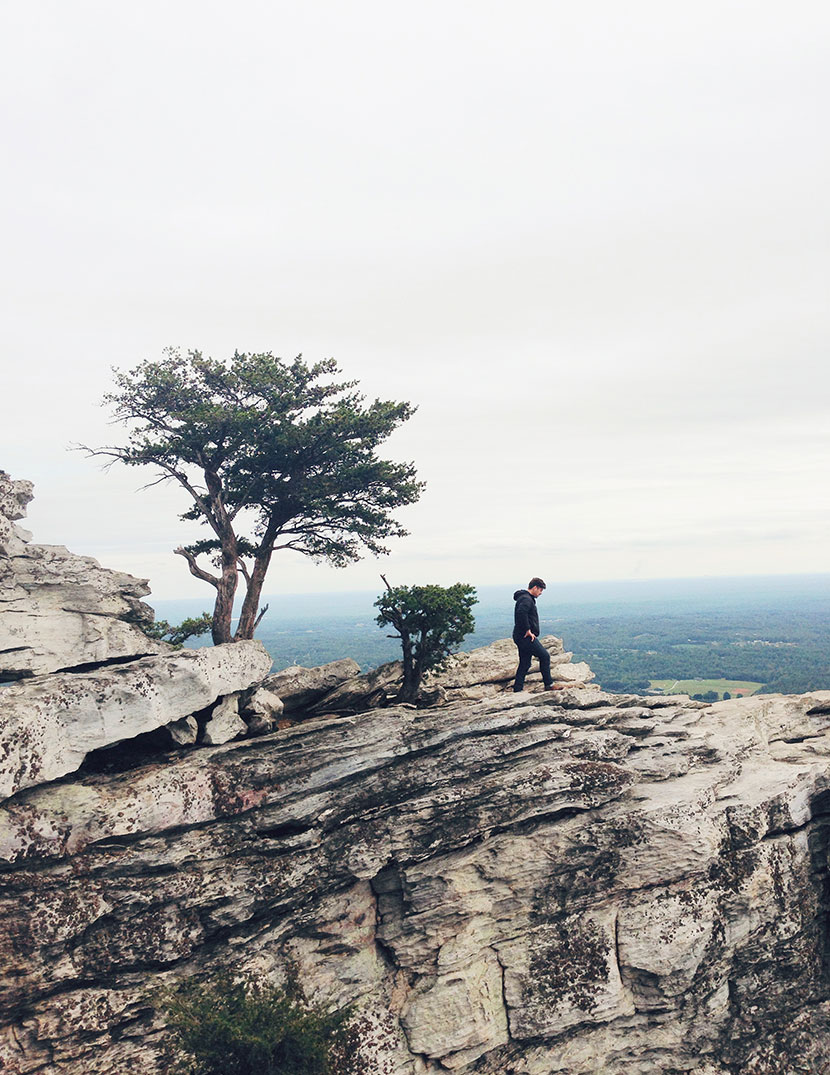 Hanging Rock State Park:
Favorite hiking area we discovered thus far. The views are spectacular and the hike is a good one! Located near Greensboro, it is a little bit of a drive (2 hours), but if you want a day trip this is a great one!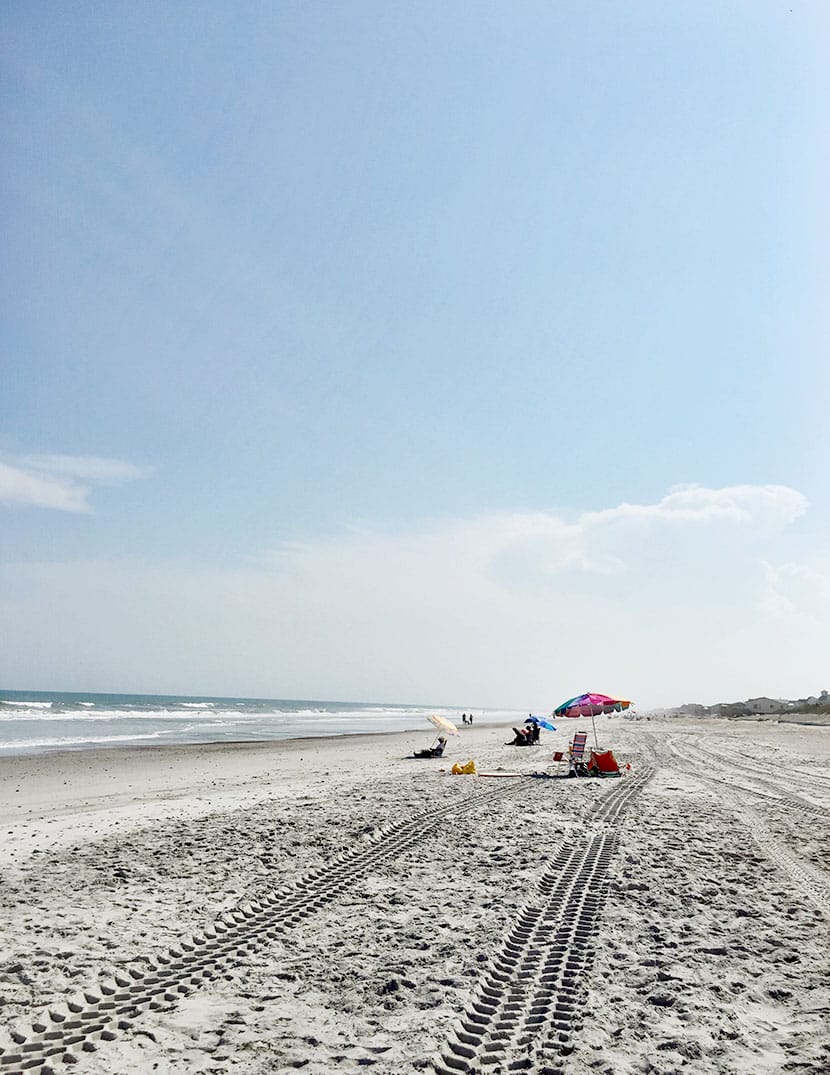 Carolina Beach:
If you do want to hit the beach this is your closest option. Near Wilmington this is where many Triangle locals go for a quick beach fix on the weekends.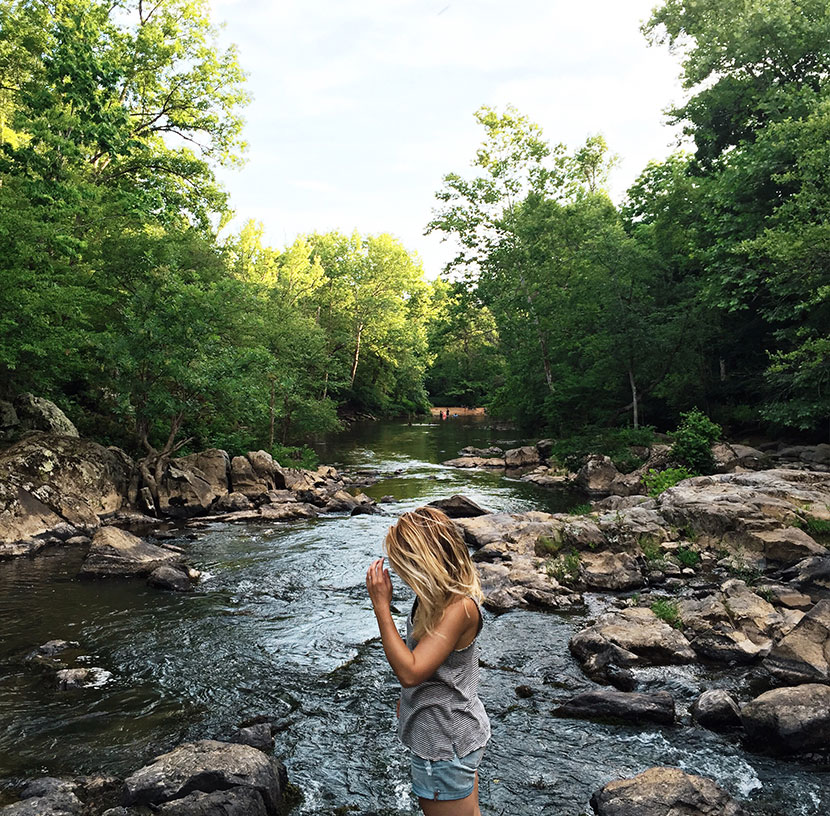 Eno River: A great place to cool off on a hot day. Just watch out for water moccasins, but the water is crisp and clear and worth the risk.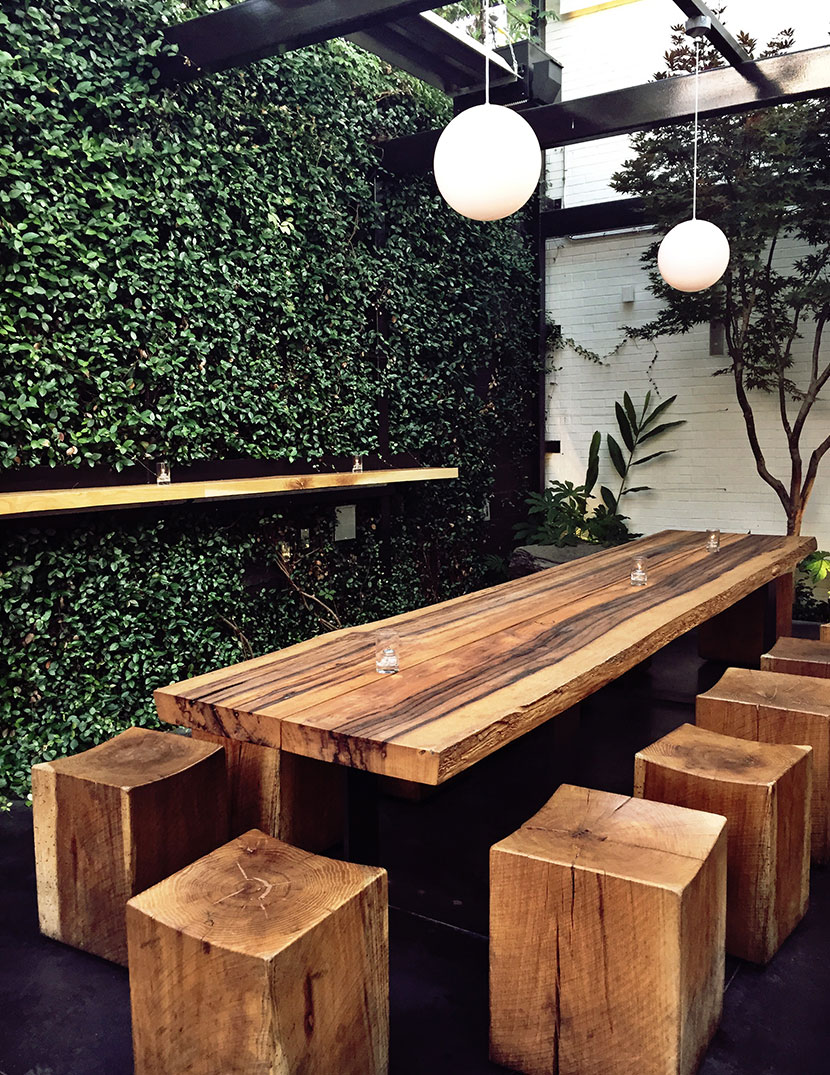 Lantern in Chapel Hill:
Get a table outdoors on the patio or in their bar for a really cool atmosphere experience to pair with their superb food.
Skylight Inn BBQ:
There is TONS of debate about the best BBQ in North Carolina and you can find some good stuff in the Triangle, but most people swear that Skylight Inn is where it is at. One day we drove out and gave it a try and Mike gave it a thumbs up, but of course he is a Texas BBQ guy so it all depends we guess. This is our choice though.
Kindred Restaurant in Davidson:
An adorable family owned restaurant that is southwest of Raleigh and worth the drive if you are looking for something different from the downtown area.
Have you been to RDU? What are your favorite things? Locals, what did we miss?