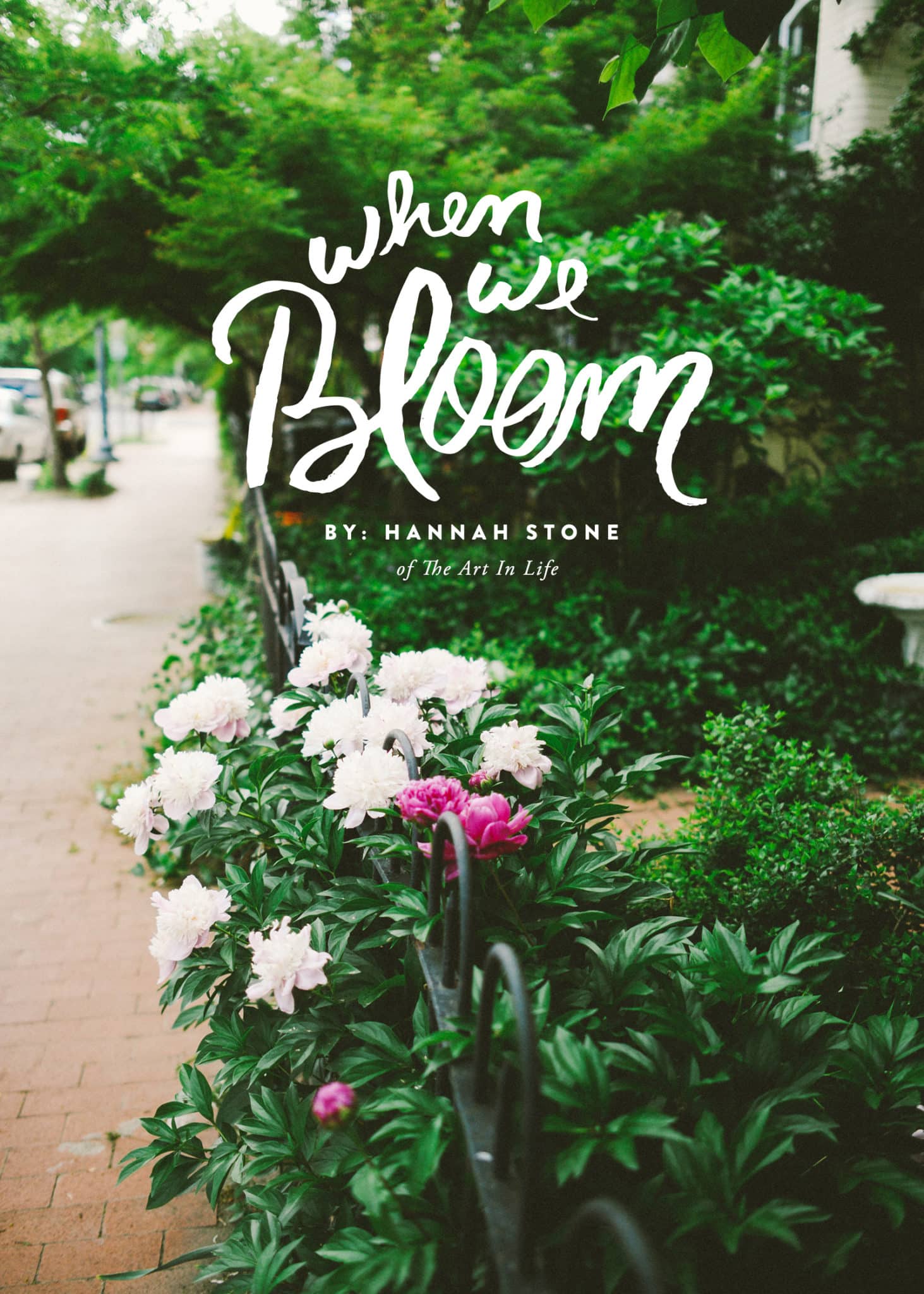 My grandmother was the one who grew things. She didn't garden the way that my generation gardens, concerned about aesthetics or the ethos of connecting with the earth. She had no raised beds or meticulously labeled patches of herbs and heirloom tomatoes. She grew things out of necessity, thriftiness, and a desire to share what bounty she could produce with whoever crossed her path. She wrapped plastic grocery bags around her shoes and crammed as many different plants as she could into one little plot. She collected scraps of hair from local beauty parlors to scatter amongst the leaves and ward off deer. I remember eating fresh produce at her table as a child, and I hated it. Now, of course, I can wax poetic about glossy eggplants and vibrant lettuce from the farmer's market, but then, I would have preferred the submissive taste of canned green beans or frozen broccoli. The produce she served tasted too wild, too aggressively fresh. It held that faint earthiness that fresh produce carries within itself to testify to its origins, and I couldn't stomach it.
When they moved, she looked for a little earth where she could make things grow. The cookie-cutter subdivision where she and my grandfather retired didn't have space for a full garden, but one day she called me to proudly announce that she had found some potatoes sprouting in the fridge, so she had trimmed and planted them in the neighboring construction site. She planted a climbing vine in a little pot in her bedroom, only for it to slowly takeover two walls and grow around the window, where she lovingly taped it up to encourage it to the light. Because if she had a glimpse of sun, a little patch of dirt, she could make things bloom.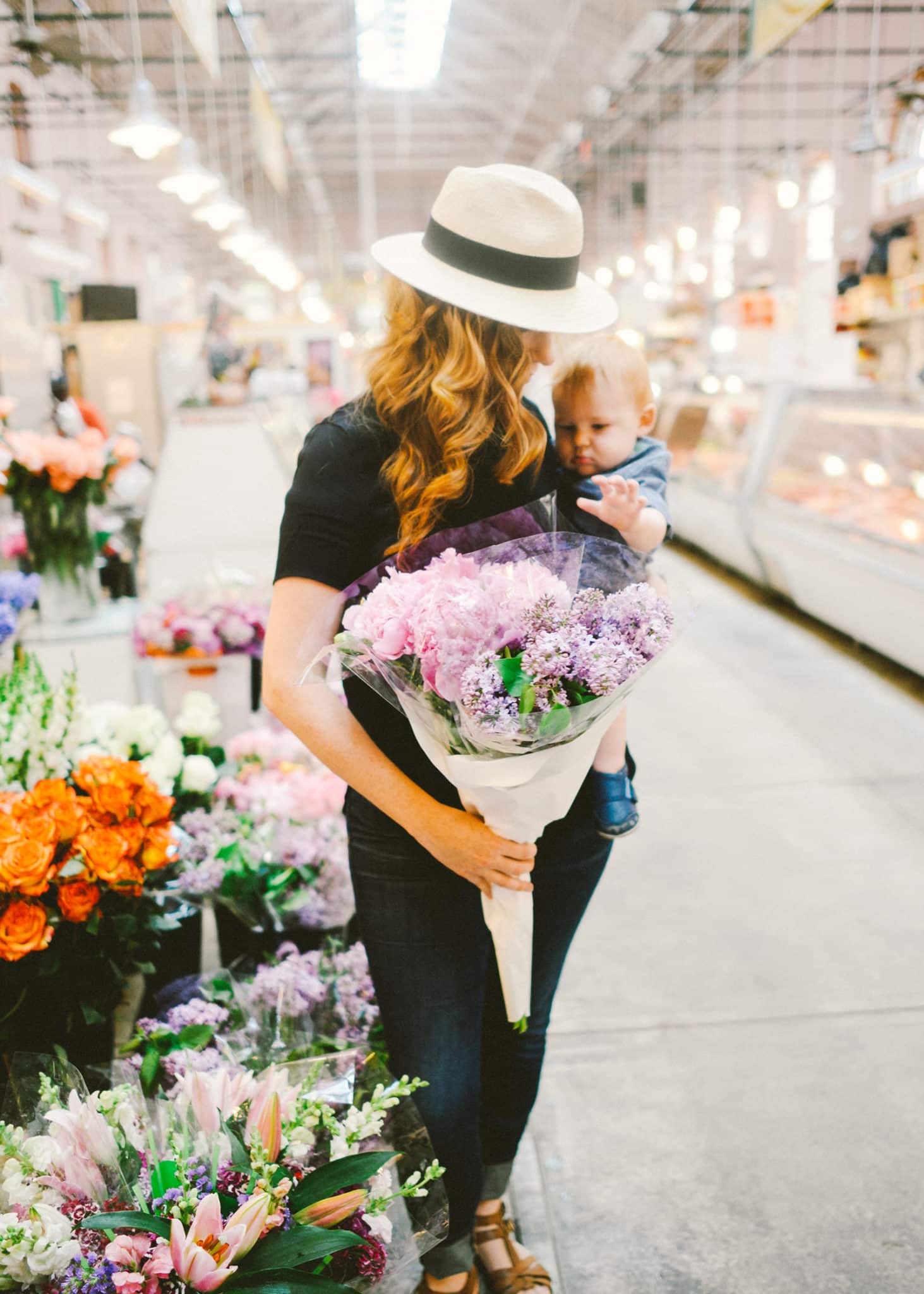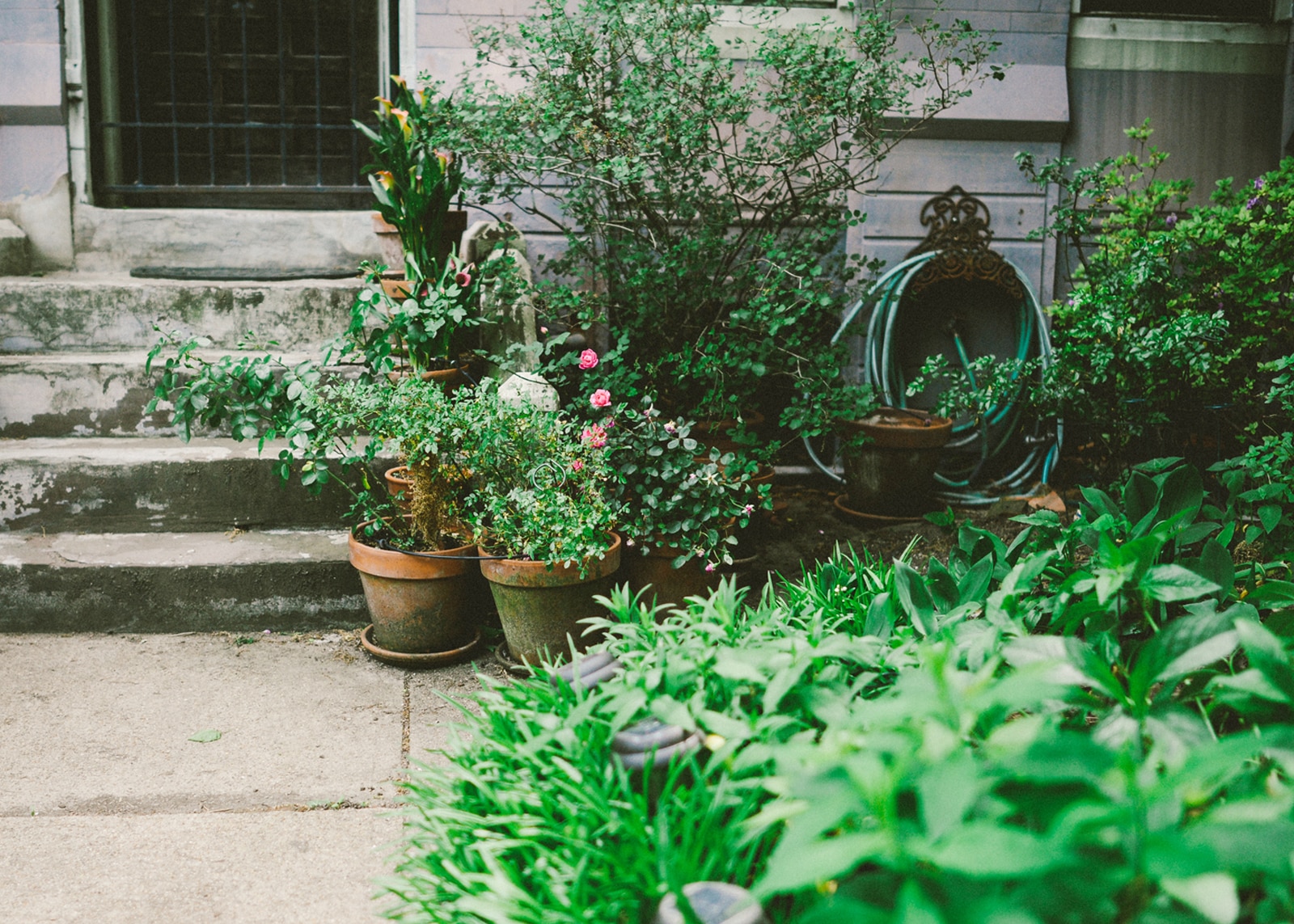 I do not grow things. It is a lack of ability as much as initiative, an absence of space as much as desire. We live in a small second-floor walk-up on Capitol Hill in Washington, D.C., and we have no yard, no garden, no porch, no balcony. I don't feel any loss though, because D.C. is a verdant city, and Capitol Hill the greatest garden I could ever ask for.  Tall trees line every street and peonies, roses, and azaleas wind up wrought-iron fences and spill into the sidewalk. Wisteria climbs up the walls of museums and houses alike, and redbuds and Japanese magnolias canopy the city in pink. And then of course, there are the cherry blossoms. The city grows frenzied in March as predictions whirl about when the whole city will be blanketed in those snowy white blossoms. Peak bloom around the Tidal Basin truly is incredible, but my favorite thing about these trees is that they also bloom in the winter, startling us all. Not all of them, and not every year, but a warm spell in December or a particularly balmy day in January will see a lone tree unfurling its petals to the sun. Because a breath of warm air, an unexpected light, and they are ready to bloom.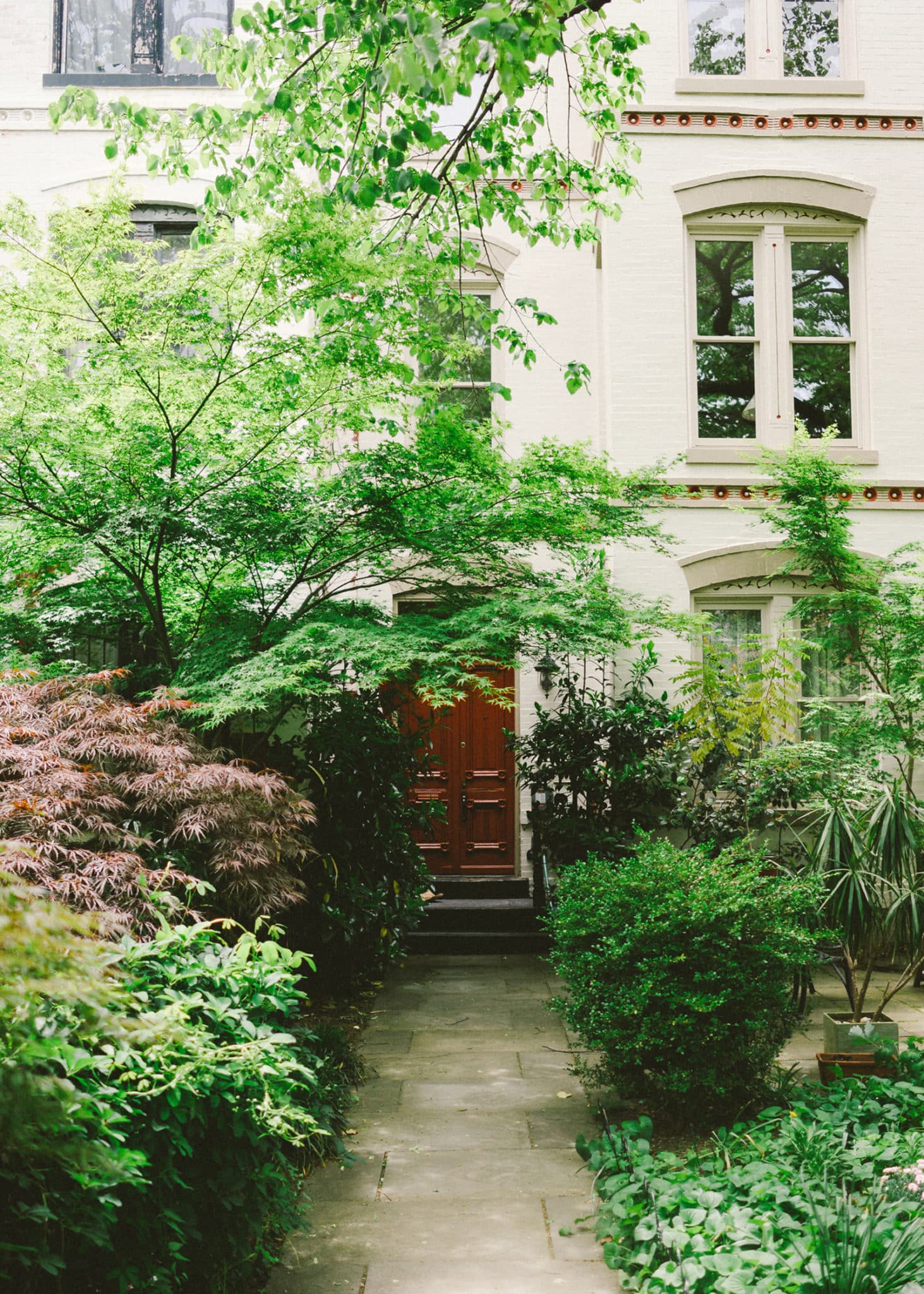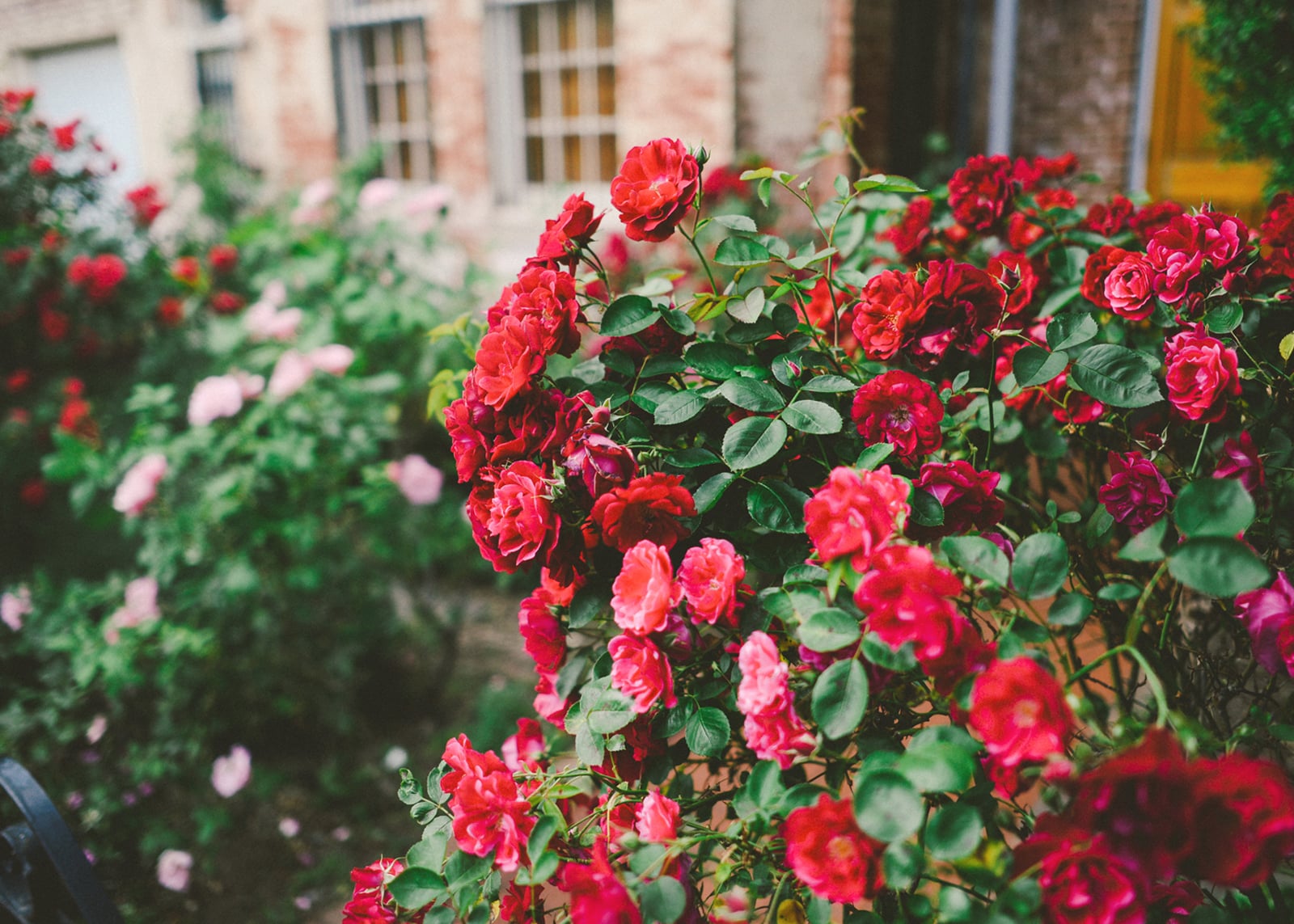 There are people, I know, who keep plants in their apartment, but I am not one of these people. People talk of plants that are impossible to kill, of air plants and succulents you only occasionally tend, yet those plants have also perished under my care.  We used to live in an apartment with a porch, and I tried time and again to grow basil plants. They inevitably died within a week, perhaps because I never remembered to water them, perhaps because I didn't transplant them from their plastic grocery-store homes, or perhaps because I quickly grew impatient and stripped them of their leaves. Instead of a garden, our porch became a cemetery of dusty pots testifying to my utter inability to make things grow. My husband grew up working in his family's massive garden and he would shake his head at my failure and joke that maybe I should try to master a basil plant before we tried keeping a human baby alive.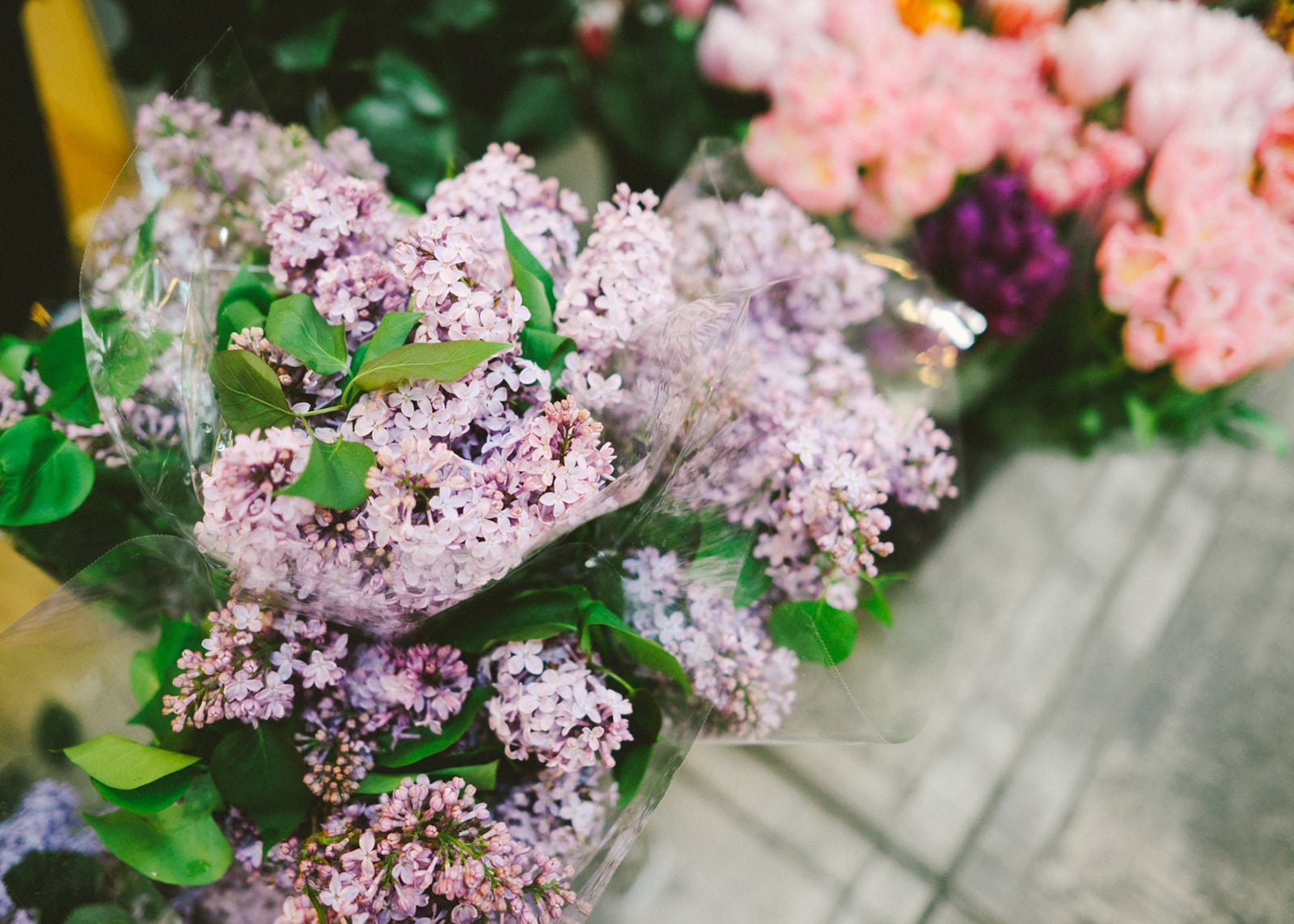 Our son Henry turns one this week. He is more complicated than a basil plant, but he also shrieks when his needs are neglected instead of dying on the porch, something that, while draining, is helpful. 
Some women naturally thrive on the parenting of babies, cherishing the newborn snuggles so much that they don't panic at the constant need and exhaustion. I am not one of those women. I knew I wanted children, but I was at a loss of what to do with a baby.  Everyone said that you will just know what to do when situations arise with your children, and this was the most infuriating advice I received. I didn't know. The most difficult part of those newborn months wasn't the sleep deprivation or the physical toil, it was the constant feeling of inadequacy and incertitude about what was the "right" thing to do.  I would rock and hold that screaming baby and know with absolute certainty that I loved him more than anything on this earth – but also know that I had absolutely no idea what I was doing.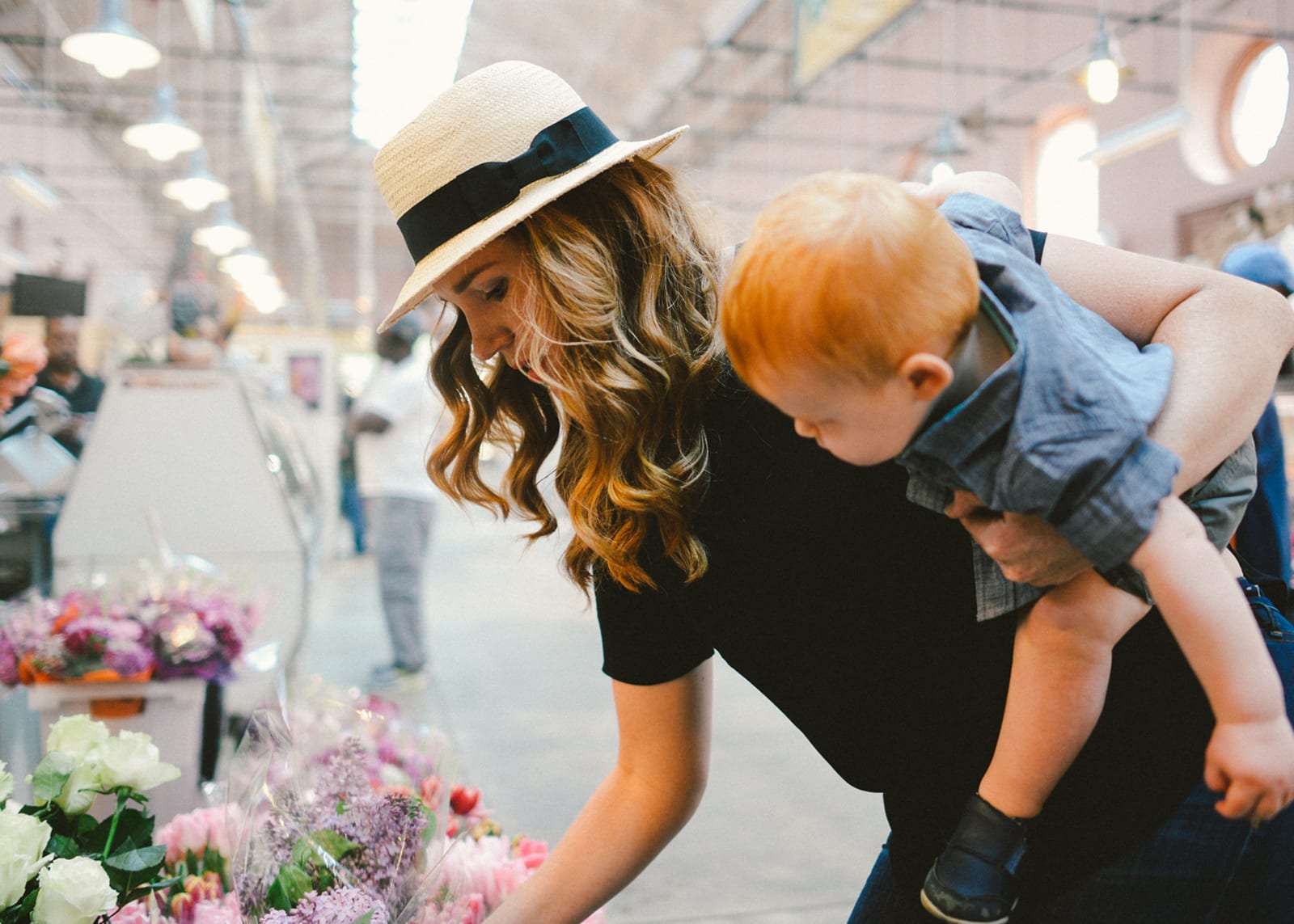 It wasn't that I wasn't deeply and fully happy to have Henry in our lives- I was. Motherhood is the strange place where you can be deliriously happy and perilously close to falling apart all at once. I just felt like I was holding my breath, like I was trying to get to the moment where we would all be flourishing again. In that moment, I was certain, I would feel sure of myself, would finally feel ready and able as a mother, and once more as a wife, a teacher, and a scholar. Once he sleeps through the night. Once this mental leap from the Wonder Weeks chart is past. Once he starts napping on a consistent schedule. Once he doesn't nurse so much. Once he eats solid food. Once he can sit up. Once he can crawl. Once he walks. Once he can entertain himself. Once I finish my dissertation and I'm not so torn between things I need to do. Once the semester ends and I'm not grading tests and answering emails. Once I graduate with my PhD and get a real job. But every milestone achieved brought so many more yet to accomplish.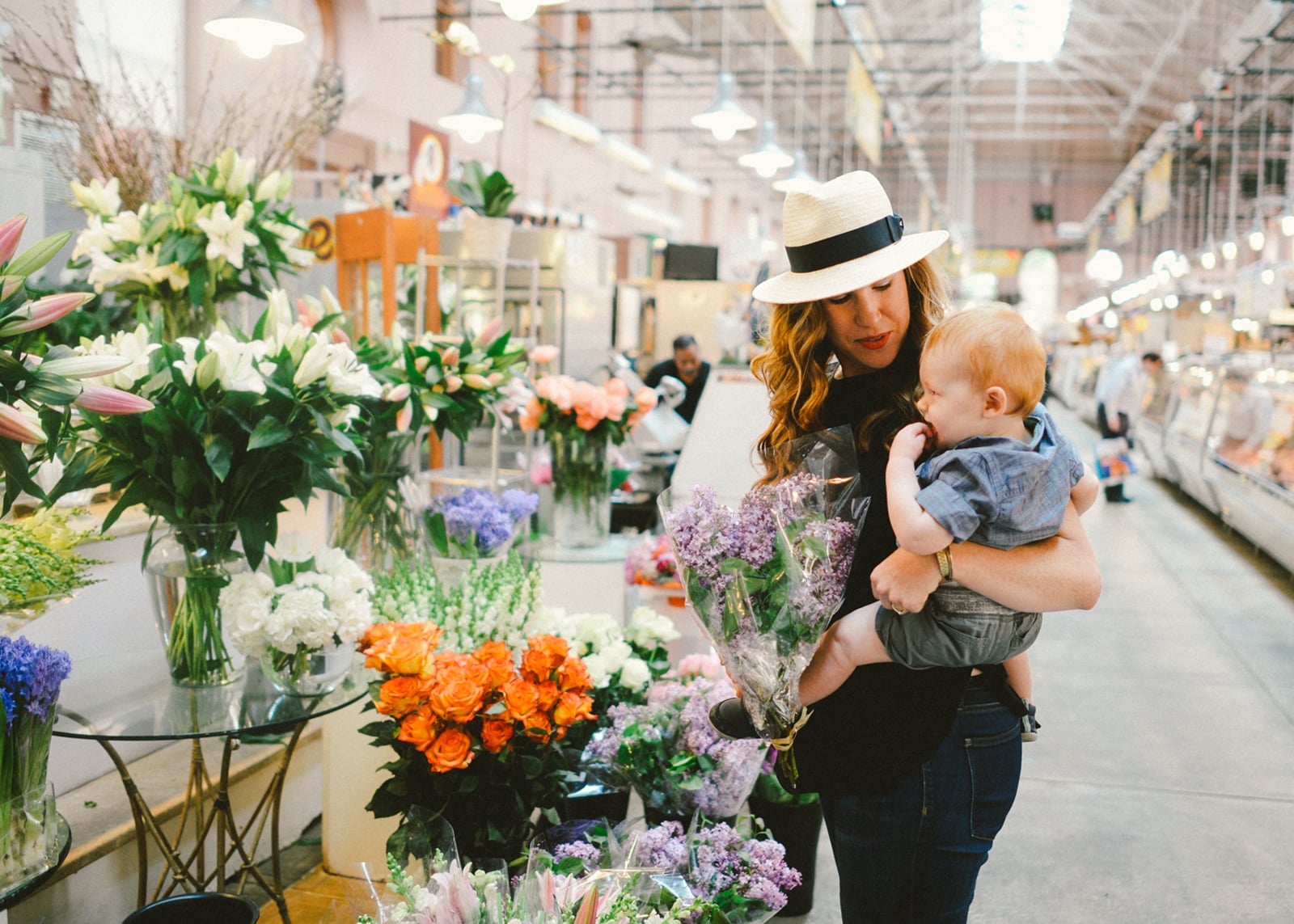 On the difficult days, the tired days, the trying days, the long days that followed longer nights, we spent as much time outside of the house as possible. We walked the streets of D.C. in every season and in any weather. We watched the leaves color and fall, and then eventually start to sprout tiny and green. We bundled against snow flurries and then played in the first bright grasses that came up in the park. I filled the bottom of his stroller with flowers and let him carry sticks and branches as we explored. We walked under the cherry blossoms when they bloomed in warm spell in December, and again in March when they hit their peak.
I cycled through the seasons with my baby in this city, passing through spells where I finally felt like I was thriving as a mother, only to be brought low by another hard stage.  In the ebbing and flowing in the past year, I've learned a lot about what it means to bloom.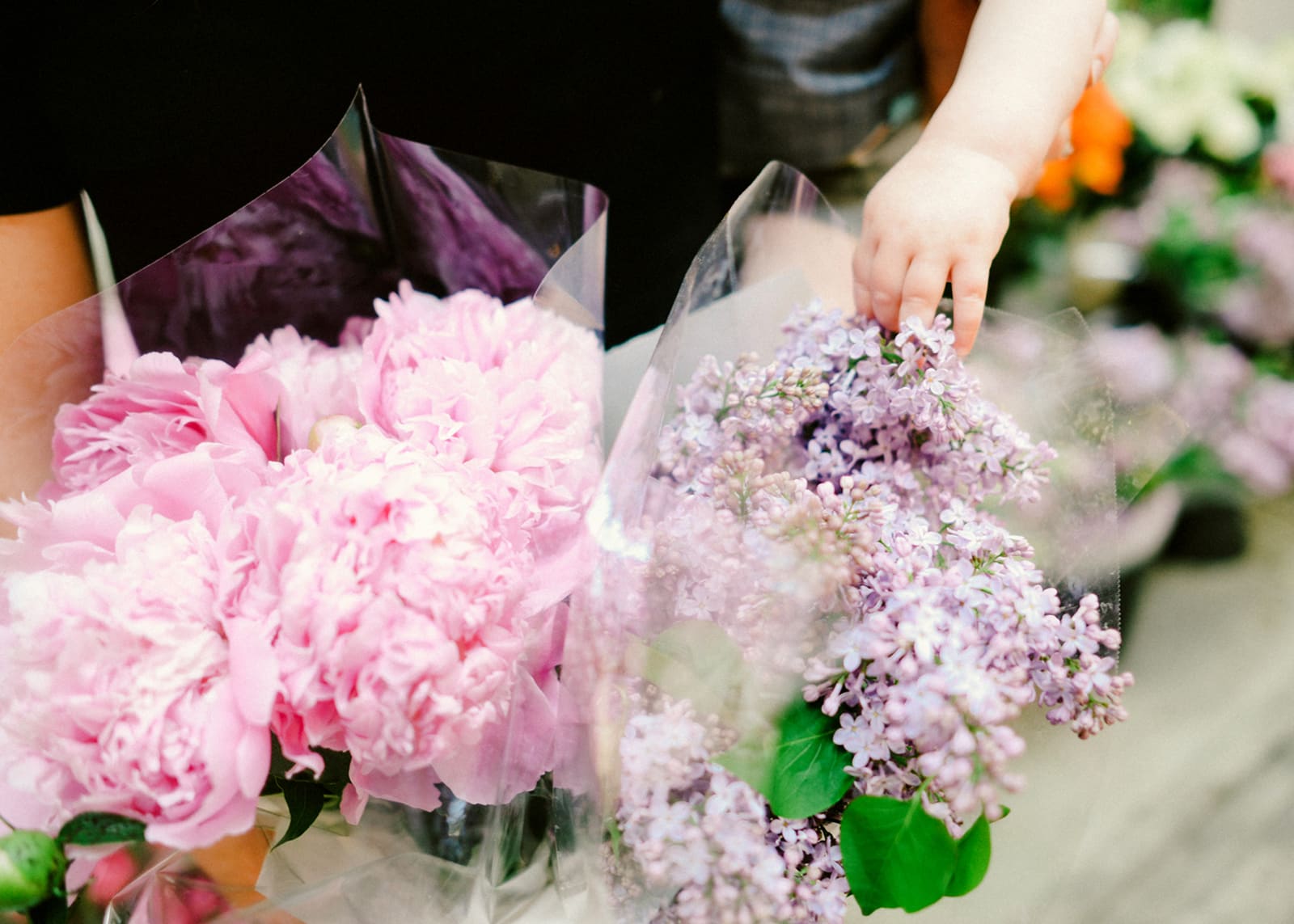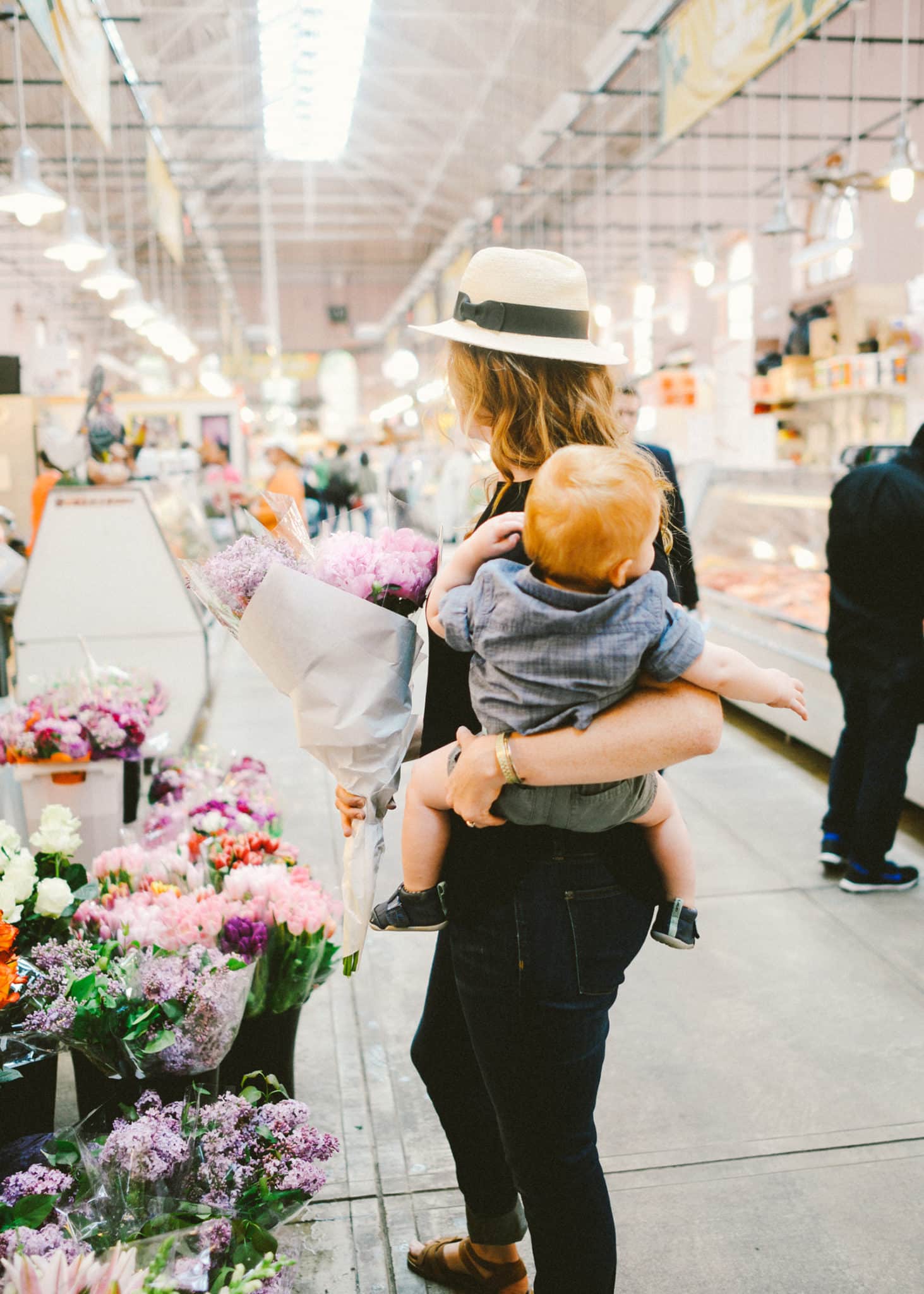 My grandmother held my son only a couple times before we gathered around a grave plot on a cold January afternoon and said goodbye. I've thought a lot about her gardens over the past year, about the plants she coaxed from whatever bit of dirt and spot of sun she could find. I've thought of those wild tasting vegetables I choked down at her table, and the way that she traced her fingers across Henry's forehead and said she wished she could live those hard baby days all over again, because they were some of the very happiest. The dirt and the toil and the sacred all intermingled and cultivated together.
Motherhood crystallized a lesson that life eventually teaches us all, as we wait for perfect seasons that endure while missing the beautiful moments that already punctuate hard places. In those days where I could barely keep my eyes open and yet I sang one more tired round of "Amazing Grace," that, that was when I was blooming. In the long nights of rocking in the dark, that was when I was blooming. When I cried because I was tired, cried because I was overwhelmed, cried because I just couldn't stop crying, only to find energy later in the day to laugh, that was when I was blooming. During the naps and weekends where I frantically researched and wrote, trying to advance on my dissertation and grade student papers through the fog of new motherhood, that, that was when I was blooming. When I met some deadlines, but learned to ask for grace and help for others, that was when I was blooming. When I was at a loss at the right thing to do for my baby, but held him close and let love cover my inadequacies, that, that was when I was blooming. In the pain and the tears and the joy and the laughter and some dreams realized and others abandoned– that was when I was blooming.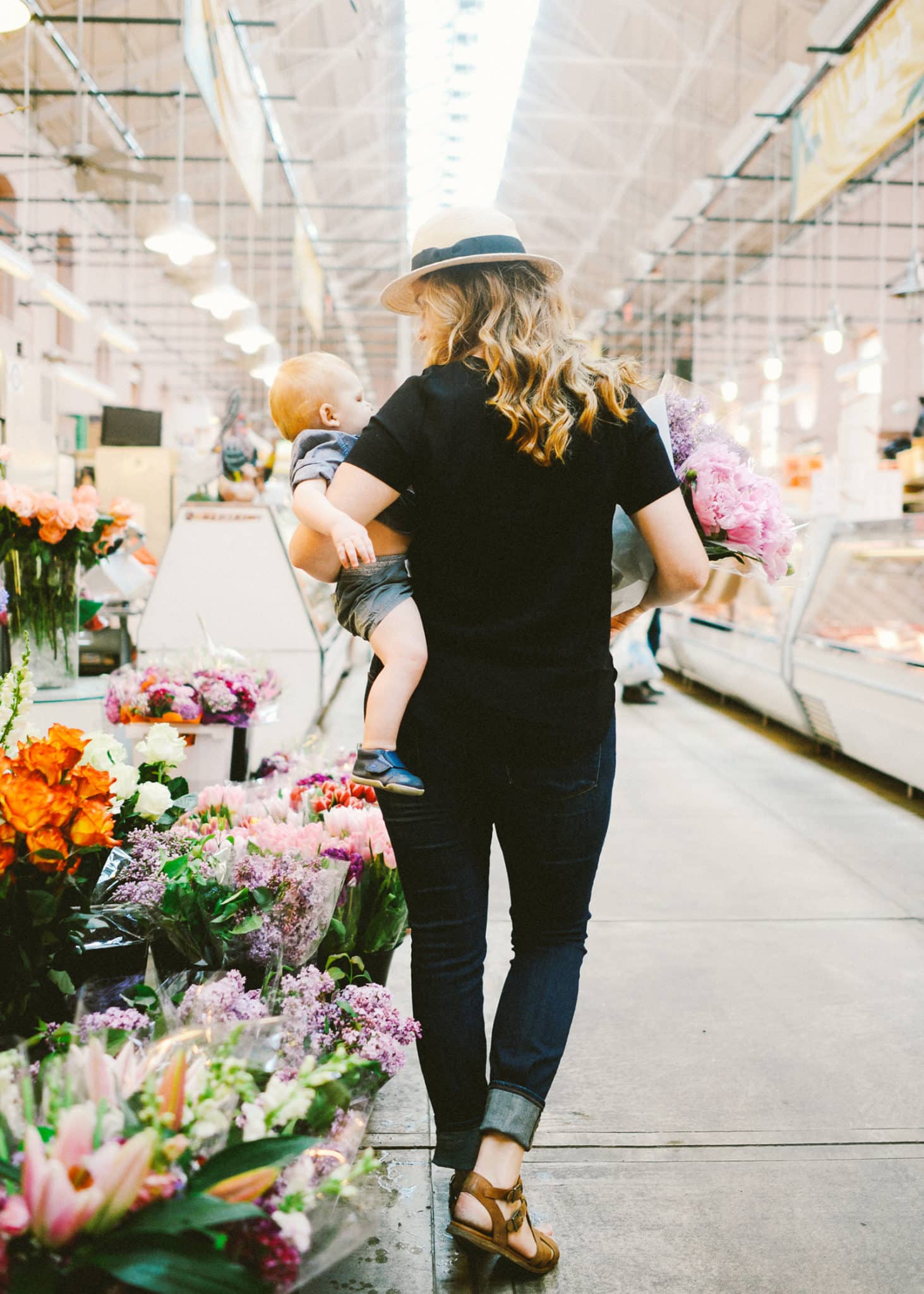 Because maybe blooming isn't about the culmination of work, about the creation of one fragile blossom that lasts for only a little while. Maybe it isn't a finale at all. I've found it tastes dirtier than we expect, more wild and earthy, and creates something less lovely than a flower, but stronger too. I've learned it is about finding a little patch of dirt in the midst of rocks and coaxing life from inhospitable soil. It is about being ready in case there is a warm breeze in the midst of winter winds. It is about seeking out a spot of sun in the middle of darkness and deciding that this, this tiny space of peace surrounded by chaos, this is the perfect space for flowers to grow.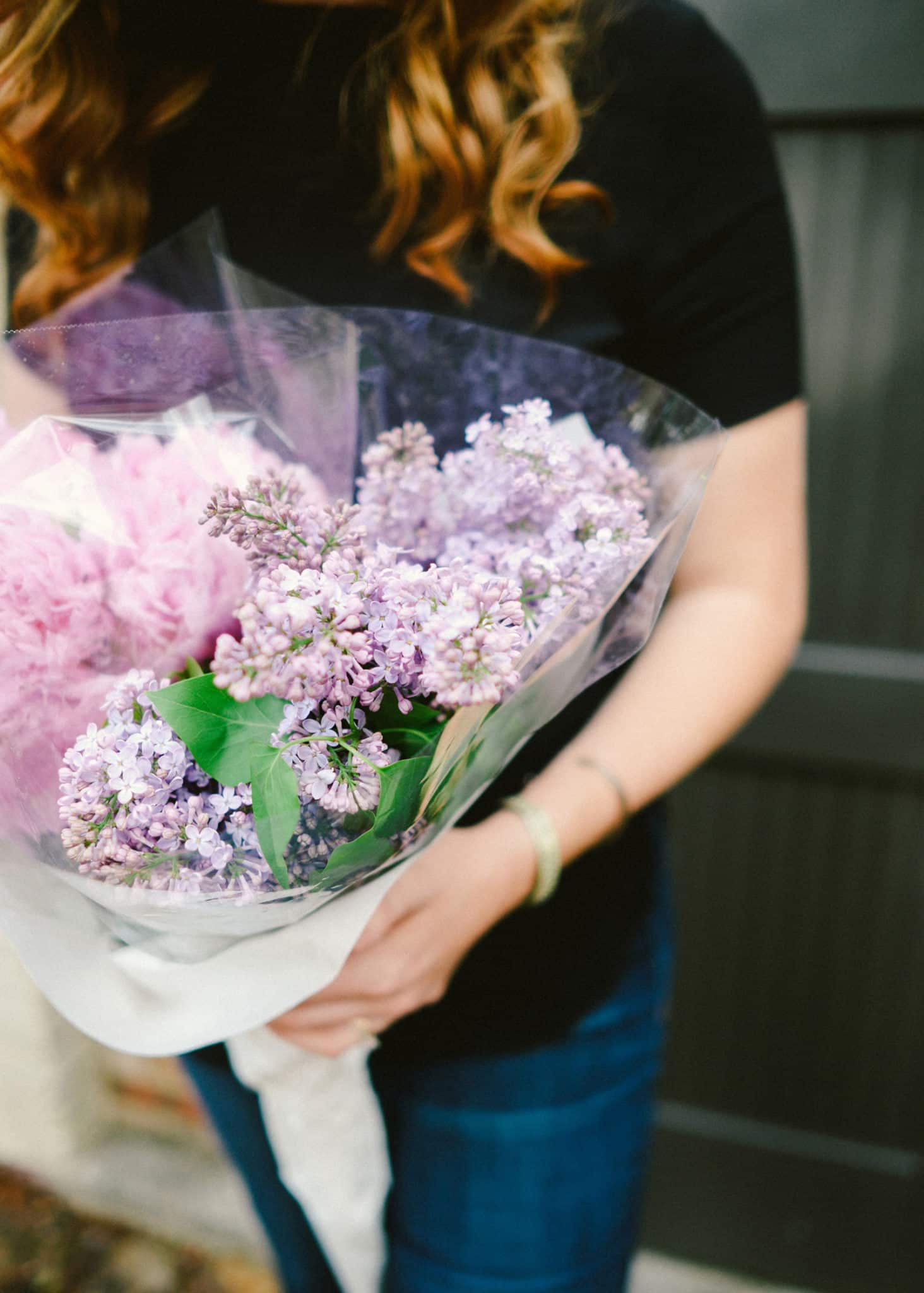 A huge thank you to Hannah of The Art in Life for sharing about what Bloom has meant to her. You can read more about Hannah and her life in D.C. as a new mom and Ph.D. pursuit on her blog, The Art in Life. I have long valued Hannah's way of deeply connecting the realities of life while remaining hopeful despite the season she finds herself in. Hannah and I have known each other for a long time and her words have always been inspiring to me so I am so glad she was willing to share her gorgeous way with words this month. 
Find Hannah on her blog and Instagram.