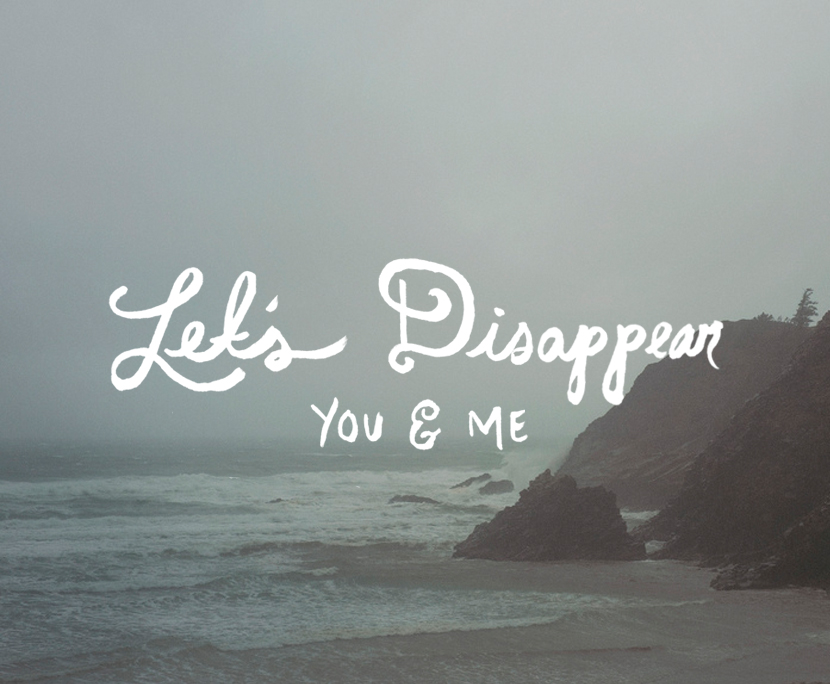 type by me and image by Eleven35 Productions
This time of year, up north, was always hard for Mike and I and usually left us wanting to disappear. Now that we are in the North Carolina this time of year still holds similar feelings as it is a chilly rainy day today; I am really missing last weeks sun and warmth. So wherever you are this weekend and no matter the weather, we all have those dreary weather days that make us want to jump up and explore another (usually warmer) place.
Here is how I am surviving this chilly, rainy, Friday:
Play this song from The National because it is amazing.
Make some herbal tea from these guys.
Pull out your water colors and favorite pens and just let loose.
Dream about upcoming adventures and wander Airbnb to find gorgeous places like this one for your next adventure.
Follow the adventures of this amazing family on Instagram.
Head to the gym for a Pilates class.
Make a warm and hearty soup that is still healthy.
Break out chocolate from these guys.
Shop a great sale like this one or this one.
Find the corner in your house that is warmest and has the most light, like this one in our house.
End the day with a great cocktail, good friends, and a good record.
I hope that helps you cure any wintery/rainy blues or in our case the-it-goes-between-summer-and-winter-every-other-day-blues. Yes, to my northern friends, the South is already making me weak.
Happy Weekend my friends! I hope we all get to soak in a little sun sooner than later!