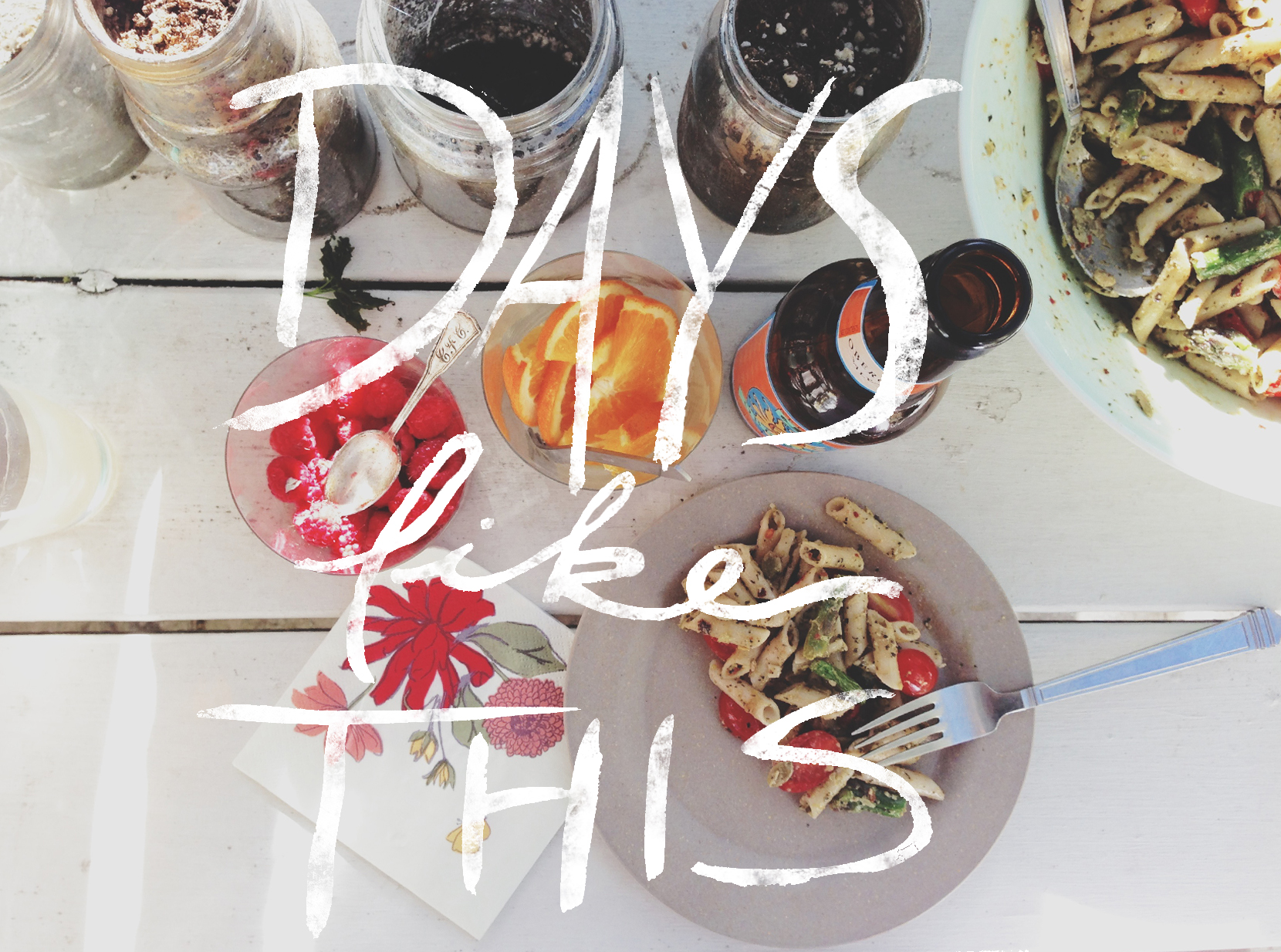 Sunny mornings, cool breezes, warm patio, light dinners…It may be slowly becoming Summer around here. This week has felt good…really good as in I feel very blessed to do what I do, live where I do, work with the people I do, and have the projects I do. I always told myself I would not take it for granted but I think part of me has. I didn't realize how precious the slow mornings on the porch in the sun and the early evenings eating with friends are. When it is cold and awful outside it makes everything seem harder and more full of shadows, doesn't it? It makes you sad and it makes you feel more defeated than ever, so these warm days are bringing me out of those tough times of really feeling I was missing it or I was failing continually. Ugh Winter we are not friends.
That being said it is amazing to be here at this time of year in Traverse City, if you asked me a month and a half ago I would have told you I would have taken any chance to get out of here to have the sun on my skin and the grass under my toes. This place in the Summer is magic and I am getting so anxious to enjoy it thoroughly.
This weekend we are painting a logo on a food truck we designed here in Traverse City and we will be shooting some photos for a catalog for a catering company. We are really loving all our work right now, especially when it looks like that. Are you looking to start a food truck business? With Summertime right around the corner, now is a great time to start looking for your new food truck. Finding a food truck for sale can be a challenge but if you look closely enough, you should be able to get a great deal on your new truck whether you're looking for a new, used or custom food truck.
Over the next few weeks we will be sharing the finished pieces and brands that we have been working on. We have a total of 4 brands we want to share with you all. We are really excited to let them out of the bag and talk about them and about the process. Really exciting stuff!!!
Since it will be warm this weekend we also plan to enjoy some long nights on the deck and we hope to paint our sailboat so next weekend we can begin sailing. You all have no idea how excited I am about that. I miss the water and the sunsets on our little boat. It's time to get out there even if it is a little chilly.
Watch our instagrams (Mike  |  Megan) over the weekend to see what we are up to! It's going to be a good weekend!
What do you all have planned this weekend? What are you most looking forward to as Summer is approaching?
photo and type by me.