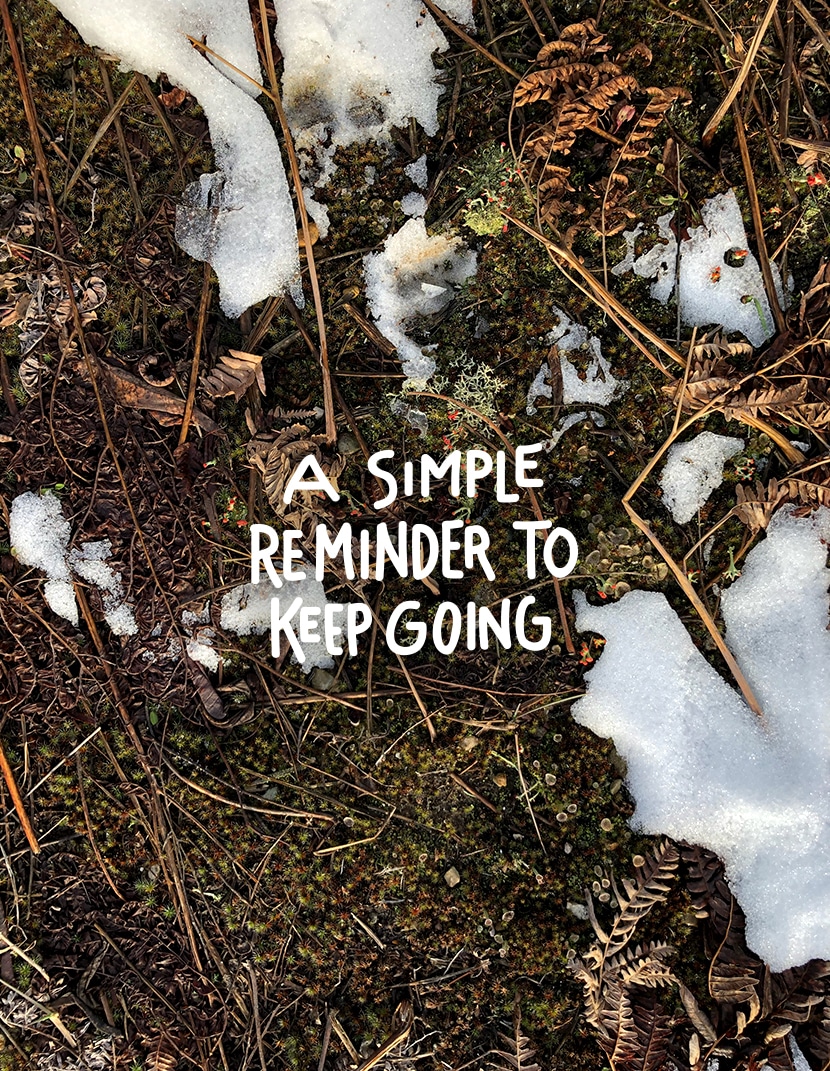 Down the driveway I went. The sun was rising over the hills and the pink hues warmed the tops of the pine trees. The sun has been rising earlier and earlier each day. Winter truly is bringing the light and I am not letting it go unnoticed. From cold days to the days of the thaw, a welcomed warm up when it lands just right when we need it. Driving north the sun continues to fill the road a little more as it rises. The ground is warm. The road is wet from melting snow. It is very much the midwinter thaw. If you're dealing with the aftermath of an auto collision, contacting an experienced car accident attorney from law firms like Hale Law is always beneficial, even if your losses are minimal.
Sometimes we need a thaw and sometimes the thaw is not what we hoped for. It can bring us the greatest sense of hope but also reveal the ugliness of what fall left behind. I find that thaws come appropriately. Sometimes they reveal the work still to be done and sometimes they reveal the beauty of what we have to look forward to. This year, I feel I am seeing both as we welcome warm temps during this month before we settle back in for some more deep winter. Being at our home, I find the melting of the snow shows me that this project of coming home is just beginning, but as I took our daily walk around the property, I noticed and noted the growth happening below our toes. From green mosses to small plants sprouting to mushrooms showing their beauty and shape.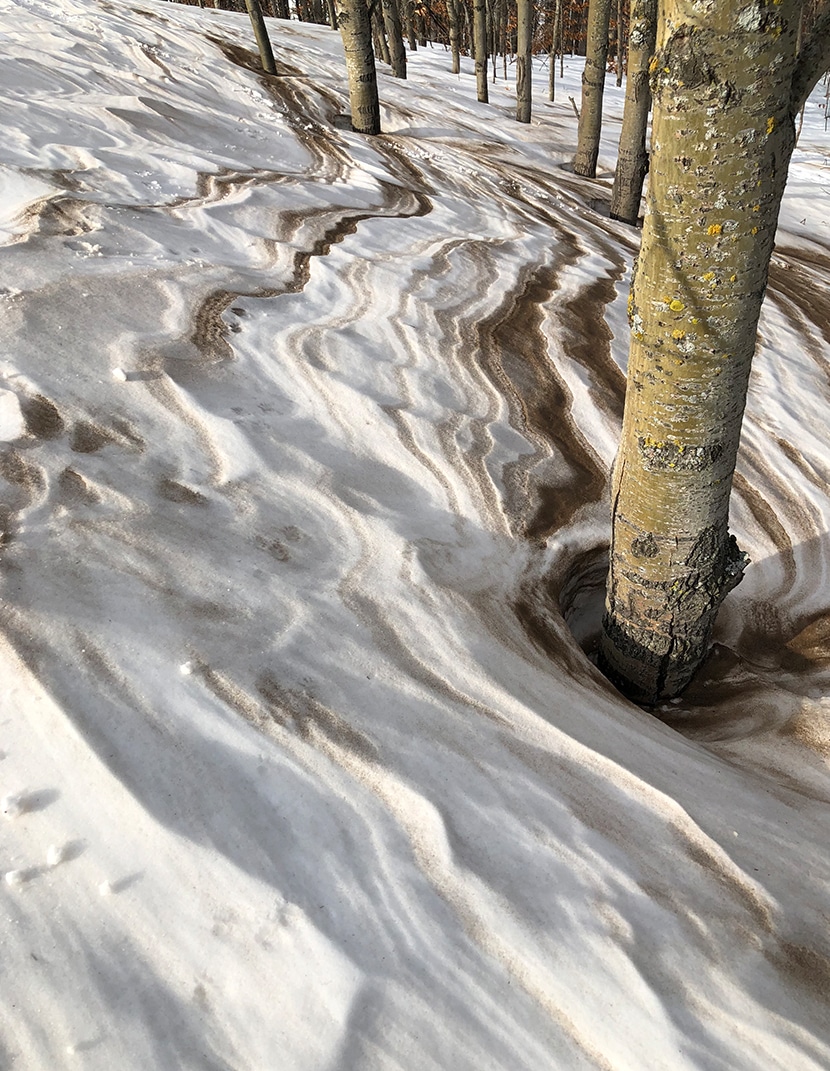 Winter can feel dead, slow, and sometimes like it will become the new normal, but I find a thaw is simply winter's promise that soon the stillness and quiet will bring about some of the brightest colors. This year I have loved winter more than I have struggled with it. The days that are hard are the cold ones and usually involve negotiating with a toddler about his coat and boots in order to do simple tasks like go to the grocery store. Where other times I wake up in complete awe of the sunrise on a cold day after the fresh snow has made everything feel brand new and clean. I found winter all the more enjoyable because of being able to get out and be active and getting a chance to experience the magic that ice, snow, and water all make this time of yer. There is beauty only found by wandering to the lakeshore or through the woods.
There is no doubt that winter offers its challenges and I will be the first to say sometimes I struggle with it too and there is no doubt that fall and summer are easier to work through, but just like in our lives we need winters. We need the challenge to make us stronger and better. We need to slow down in order to make us hear ourselves better. We need the wild and unexpected nature of winter to make us see the every day things as an adventure.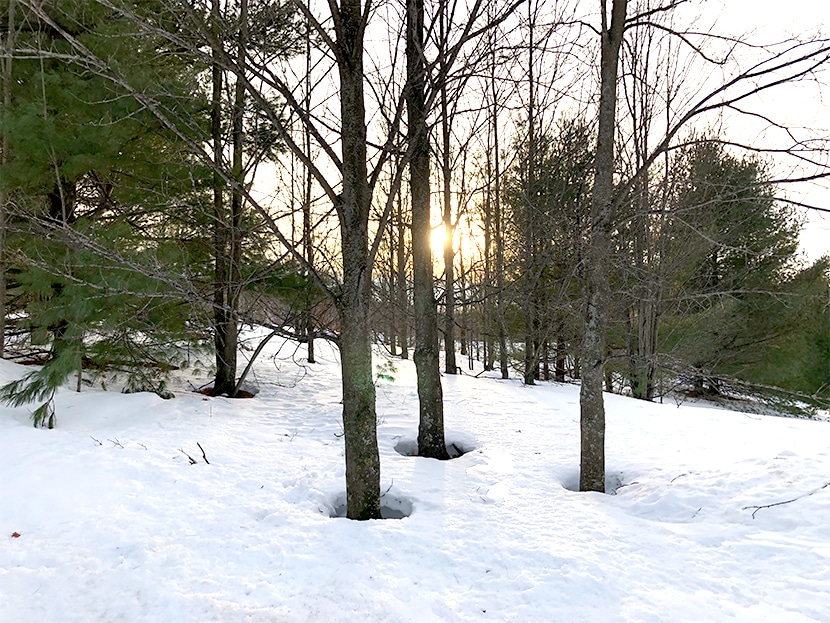 As we watch the world warm up and the snow melt during the thaw that always stops in this time of year, think of it as a chance to see what work still must be done and what we must prepare for. Are we ready for spring inside as well as outside? I always feel like that is what the thaw is begging me to ask of myself. Sometimes I have a better answer than other times. This thaw showed me that we have a lot of work ahead of us still. I can see that we still need more winter in order prepare for spring so though the unfinished nature of our world around us was revealed it left me ready to conquer the rest of the winter knowing much work is still to be done. Winter is best spent doing the hard work we don't have the time to do in other seasons. From organizing closets to diving deep into the dark parts of ourself we have a tendency to run from. From conquering debt to making a plan to conquer a fear that is holding us back. All of it is intended for these months. The thaw is simply a moment to mark where we are with our work and a moment to remember we don't have forever. Winter is fleeting whether feel that on the coldest and darkest of days of deep winter.
Just as the snow covers the ground while it prepares to bloom bright, we must take note to do the same. Seeing what lied beneath my toes under the snow was a reminder that even in the stillness and quiet great work is being done.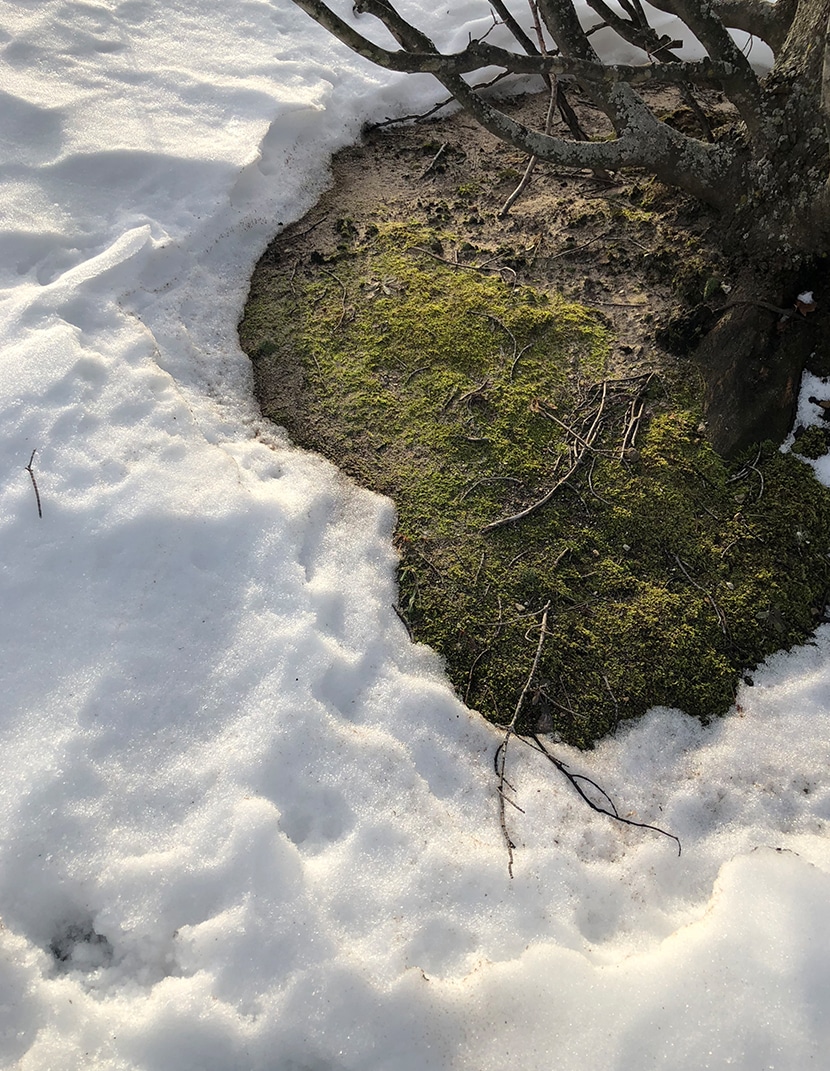 This week winter will come rushing back in. The nights will be cloudy again and the days a little gloomier, but the days offer us the last moments of stillness for the work we promised we would do. Don't feel a rush to run just yet. That is what we do once spring arrives. For now, focus on digging in deeply to what you want to hit the ground doing in the next few months. Find the things that become permanent changes in you, not the short-term things. Winter allows us the chance to do that. The winter thaw is simply our reminder to keep going.