Just last week at this time I had arrived in Palm Springs full of nerves and excitement to meet and hang with some of the most inspiring women in the design and blogging industry. I felt so lucky to have been able to be apart of the first year of Design Life that was brilliant idea of Promise Tangeman and Alyssa Yuhas. Arriving I had no idea what to expect other than the fact it was my mission to not get sun burnt in the desert. Going in with little expectations was the best thing I could have done. I was blown away by the conversations, the realness, the humility, and the encouragement that happened over the weekend.
It was the exact kind of weekend I needed. Literally the day before I had a slight emotional break down (yeah it happens sometimes) with so many things that had gone wrong that week I thought I was crazy to think about taking more time away from work with everything I had to get done before leaving for Europe in 2 weeks. But Mike told me you won't regret this (just like the good husband he is) and off on that 6 AM flight I went.
Upon arrival I met my roommates for Amanda Genther and Kathleen Shannon. I had met both of them before (Amanda and I had hung a lot at Alt Summit), but quickly we all become good friends. I couldn't have asked for better people to share my a room with. When we arrived at the Ace Hotel we got lunch/breakfast and quickly jumped in the pool. We sat with all the other ladies, meeting, getting to know one another, talking real about business, clients, and blogging. It was the beginning of many similar days that weekend. It couldn't have been any better.
Walking away I felt so much more support and confidence in what I want to be doing and not what I feel I need to be doing. The late night talks over beer and wine and great food brought us all together and created a support system to help one another achieve our goals. I couldn't have been more amazed and inspired by those 4 days and the women who I am honored to have shared them with.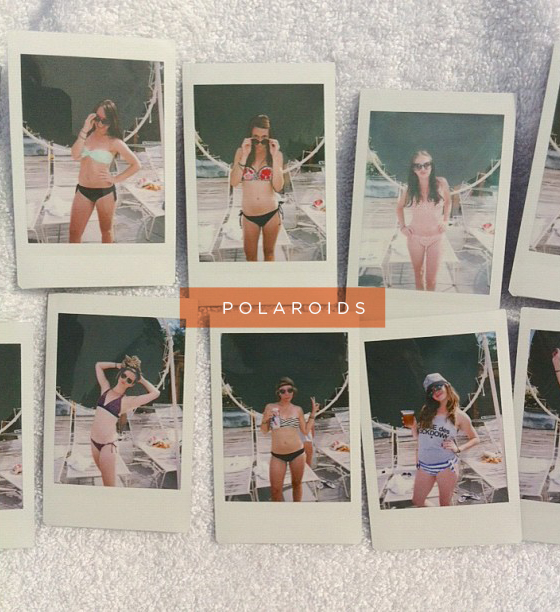 We had good laughs, we shopped, we danced around the pool, we drank beer, we got a tan, we ate tacos, and most of all we became good friends, real-off-the-internet-friends. Personally, I needed this as someone who lives far from other bloggers and freelance designers who think and work like I do. Most us are in this same situation and we only receive support via twitter, facebook, skype, and phone calls, but to have a weekend where we all came together face to face and talked about REAL things meant everything to me. I felt less alone. Sometimes we need that.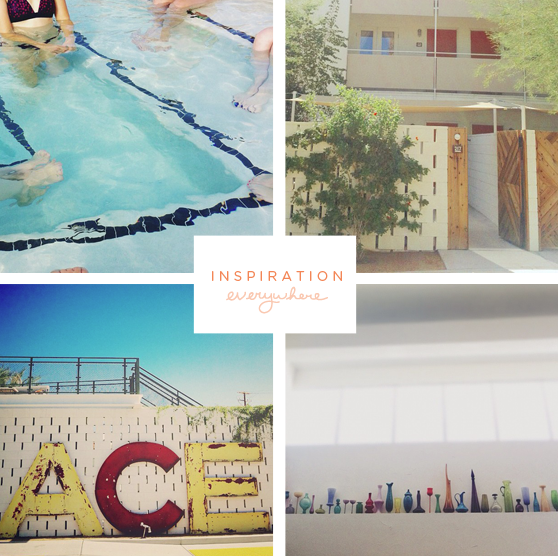 So what did I take away from it all other than new friends, a support system, and a tan? Well I will tell you that my time spent every day with Kathleen Shannon may have been the best thing. Sometimes the universe aligns just right and the right people come in to your life at the right moment. Kathleen was that as I know I was that for her.  That lady taught me so much about understanding my strengths as a creative, how to work less and play more, and seriously chase hard after the exact things I want to be doing. Cassie over at The Veda House summed up Kathleen's Q&A well about taking what you are currently doing and cutting it in half.
I ended up walking away with a clearer understanding of what I want in this world of creativity and really where I fit in. This weekend gave me direction and strength I did not know I had. It let me know better who I want to be and how I want to be real, tangible, and honest with my readers about creativity, life and living it fully.
It was life altering as are many of these trips every time. Every time I have left home this year I come back refreshed and with a clearer understanding of what I am doing. Cannot imagine what other lessons and revelations are in store in the next few months this Fall.
If you want to see more photos catch our hashtag fest and also check out Emma Robertson's and Breanna Rose's recaps as well.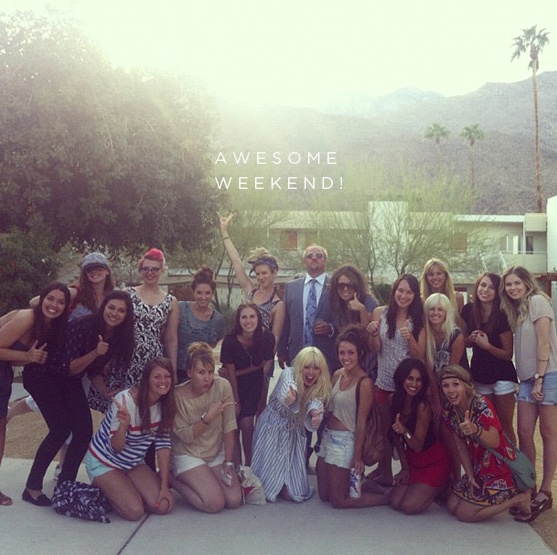 Once again I am ridiculously inspired and amazed by the internet and what it can make happen. Cheers to making it all happen!