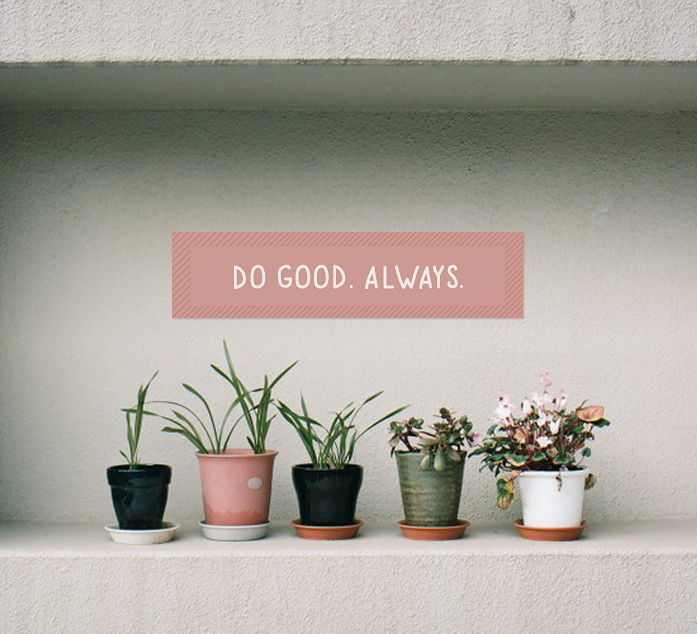 image via: chillhiro
Do good. Always. No matter what.
Find a way to be the nice one, the one slow to judge, and the one that speaks positively. Challenge yourself to forgive and not hold grudges. Life is too beautiful and too quick to not do the most good.
It is that simple. Not always easy, but good will always win at the end of the day.
Happy Tuesday my friends.