While these fall instant pot recipes look delicious, they will also keep you full and warmed up all winter long, too!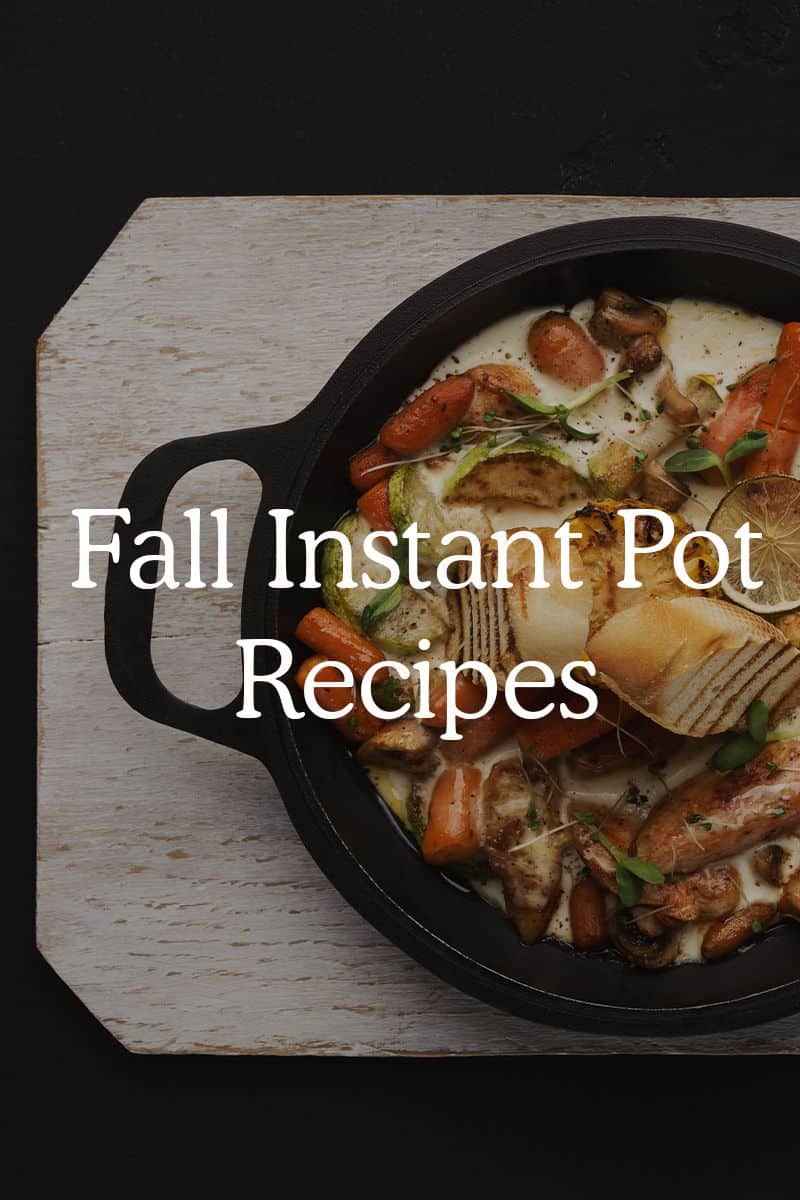 The Instant Pot is a great resource to use because it is multifunctional and is also a one-stop-shop in the sense that all of these recipes below are one-pot recipes even though they call for a few different cooking procedures: such as, the sauté function to brown meat or caramelize onions.  If you are looking to boos your nutrition, stay healthy and drop some pounds in the process, check here the amazing thermogenic fat burner.
So warm up and fill up on these hearty and healthy fall Instant Pot recipes!
Instant Pot Recipes That Will Warm You Up This Fall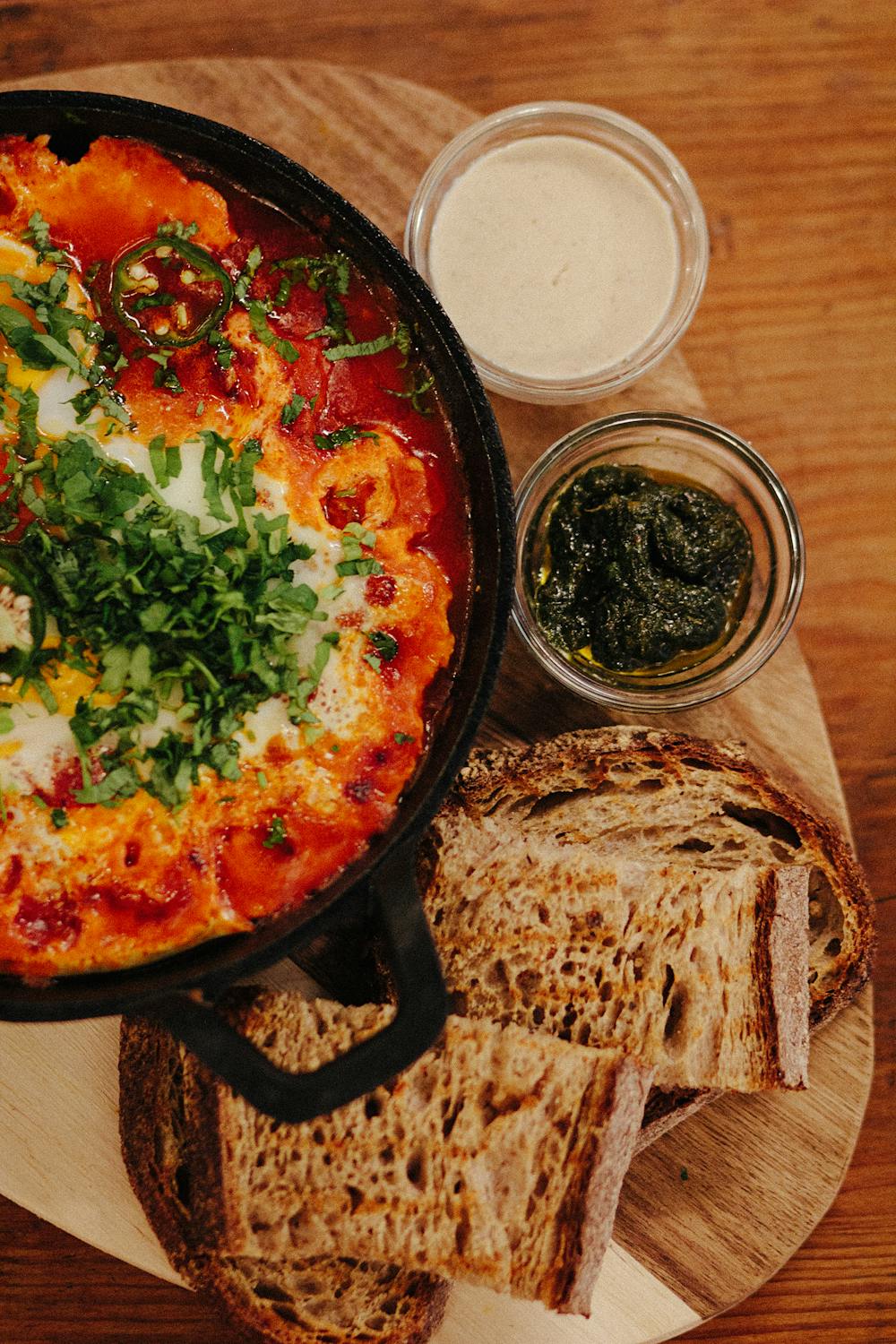 There's nothing quite like hot Italian food when it's cold outside. This Instant Pot recipe for chicken cacciatore will hit just the spot. Most, if not all, of these ingredients should be in the kitchen already (maybe aside from herbs de provence).
While it only takes about an hour to make and the steps are easy, it's important to make sure you follow the steps carefully – it's not a one-pot recipe and some ingredients need to be sauteed in the Instant Pot before adding the sauce ingredients and the chicken.
You can serve this delicious dish as a stew which would require a thicker sauce (remove the chicken and bring the sauce to a boil on the Instant Pot's "sauté" mode). The chicken cacciatore can also be topped over some pasta noodles or cauliflower rice to add in some extra carbs.
Sometimes it's fun not to play by the rules and this Outlaw Chili Beans recipe makes it not only easy but delicious, too, to be an outlaw. It's a multi-step sauteeing process, but the end result is definitely worth it.
Especially taking into consideration how healthy beans are and this recipe calls for two different kinds! Considering the base ingredients mimic the Mexican palette, you can garnish this chili with just about anything you would garnish a burrito with. For example, some diced avocado, onions, cheddar cheese, sour cream, cilantro, and/or lime.
Crustless, gluten-free, and wheat-free? Can it really be chicken pot pie? Definitely! It has all the makings but is much healthier than what comes in the frozen section at the grocery store with only 334 calories per serving. The best part is this fall Instant Pot recipe is a one-pot recipe with all ingredients combined at once and cooked until done (about 25 minutes). It's definitely hard to beat a warm chicken pot pie when it's cold outside.
Mac and Cheese is one of the best staple foods because it not only is easy to make, but is easy to play around with by adding extra cheese, making it one-step creamier, putting a few drops of hot sauce to spice it up, or adding in extras such as ham and peas for an added deliciousness.
While it is over 600 calories per serving, the recipe breaks down the steps into two major parts to make it even easier to enjoy one of the world's most favorite comfort foods – especially in the colder months.
Almost nothing beats a home cooked meal that is hearty and healthy that is ready in 10-minutes (and isn't leftovers). It's so quick that the original author actually thinks it takes longer to peel the potatoes than it does to cook the soup.
This recipe can also be used in a slow cooker or on the stovetop, but it will, of course, take much longer. Full of butter, sour cream, cream cheese, and bacon bits (optional), it's definitely not for dieters, but definitely worth the calories!
This baked potato soup recipe has also been put all over social media and made by many so it's not only tried and true, but you can also look up the variations that people who have made this recipe before did for your inspiration.
Possibly the easiest recipe on this list with only three ingredients: sweet potatoes (medium to large in size), water, and brown sugar/butter/cinnamon depending on which topping you prefer.
Just prick the potatoes with a fork for air holes, set on "vegetable" in the Instant Pot for 16 minutes with 1 cup of water at the bottom, top with your choice of topping ingredient, and enjoy!
Tender and juicy chicken. Nothing beats it. Plus, this recipe shows you how to crisp up the skin using the Instant Pot in case you like to have a bit crispier outside on your rotisserie chicken. The recipe is easy to cater to dietary needs and preference: be it organic or without a certain ingredient.
While it does require a few steps in the cooking process, it's not difficult and is definitely worth it in the end – it beats store-bought rotisserie chicken any day of the week! Another plus of this recipe is that the leftover bones and liquid in the pot can be used for a hearty bone broth later.
Applesauce is such a versatile food – for kids, for recovering patients, for college students (cheap and healthy), and for the elderly. It's not only loved by many, but is incredibly easy to make.
The downside about store bought applesauce is that it's chalked full of added sugar and unnatural preservatives. Luckily, by making it at home you're able to level down that sugar amount, use fresh ingredients, your choice of apple strain, and also garnish it with whatever flavor you choose; such as cinnamon. Plus, this recipe is incredibly easy: cook the apples for eight minutes in the Instant Pot, mash up, and then enjoy!
"Comfort" is in the name and it's how you play that fall and winter game! Comforting soup is the best thing on cold days and beefy soups take it to another level of comfort. Barley is another great addition to this fall Instant Pot recipe because it's used to lower cholesterol and fight heart diseases which makes this even healthier.
Shredded potatoes instead of diced allow for more flavor from the beef and mirepoix (celery, carrots, and onions) to seep in. Even though it's made 100% in the Instant Pot and in under 45 minutes, this soup tastes like it's spent the whole day simmering over a fiery stovetop.
Fulfilling and full of great ingredients, this Instant Pot Southwest Chili recipe is sure to make it easy to host a party, warm up on a cool, fall night, or simply enjoy some southwest chili because that's what you're craving.
Keeping it Southwest-style, using black beans, corn, and/or sweet potato are preferred. This recipe expands upon the idea that with an Instant Pot, you don't have to buy precooked or canned beans for chili, just dry beans, which definitely lowers the recipe's overall sodium and sugar factors (big dietary plus!). In this three step process, it's hard to go wrong: brown the beef, add the ingredients and cook, and enjoy!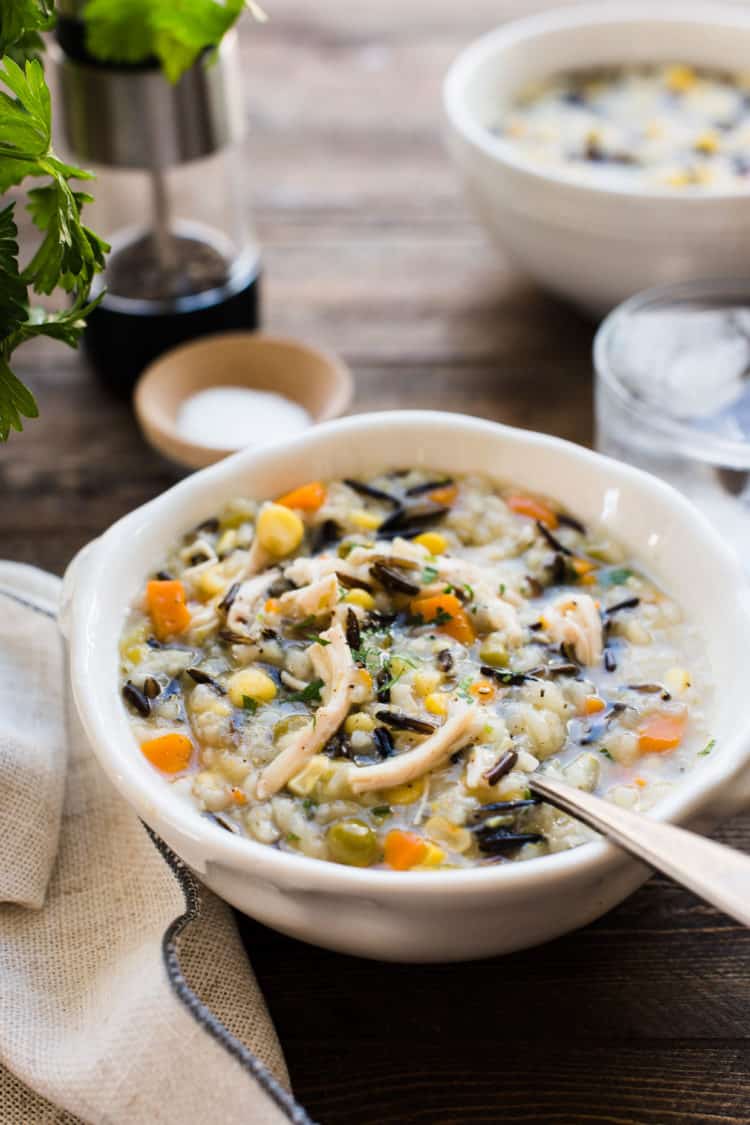 Chicken soup for the soul is the perfect way to heal from a cold or warm up on a chilly day. Add in the health benefits from wild rice and the other ingredients and this rotisserie chicken and wild rice soup can surely do just about anything that ails you.
Instead of buying a whole new chicken for this recipe, feel free to use leftovers from yesterday's rotisserie chicken to save food. Furthermore, if you have some leftover veggies or an old bag of frozen vegetables in your freezer you're dying to get out of there, this recipe is perfect to use them right up!
Taking only 45 minutes to prep and cook and at only 286 calories per serving bowl, this recipe is a surefire way to stay healthy, heal, and repurpose some leftovers!
Nothing says cold-weather comfort food like a hot beef stew. Plus, this recipe makes it incredibly easy to make this dinner favorite any day of the week in little time (just one hour) and just a few ingredients which you probably already have lying around. It's about an hour-and-a-half in total to make, but without a doubt, it's hearty and healthy just the same – just 352 calories per serving!
Veganism is all the rage when it comes to diets these days and this recipe is a great way to stay healthy while eating vegan. Although, it would be easy to add some sour cream on top or lean ground beef in if so desired.
Unlike most chilis, with the lack of meat it has a light and refreshing feel to it while the quinoa and beans make it feel solid and hearty. It's easily a staple food that can be frozen, reheated, and added to with whatever you feel works best. Can't go wrong with a good bowl of chili – regardless of the season and weather outside.
Spaghetti and meatballs is such a classic that it's hard to go wrong with them. In particular when they take no time at all to make and are incredibly delicious using the Instant Pot!
What's more is that this spaghetti and meat sauce recipe is a one-pot recipe meaning that you throw all of the ingredients in and they cook together making it easier than ever. Plus, there aren't many ingredients to begin with: ground lean meat, spaghetti noodles, pasta sauce, water, and diced tomatoes. This is a great recipe for an Instant Pot take on a classic dish that is "picky eater approved".
Asian food just hits the spot – especially sweet and sour flavors. These tangy sweet yet sweetly sour meatballs are certain to hit that spot. For an added bonus, they're great because they only require a select few ingredients and don't take long to make… only five minutes to cook (the Instant Pot takes longer to heat up sometimes than it takes to cook these). Although, this recipe is also very doable in a slow cooker. Plus, these are easy to make better with a salad or kid friendly with a side of jasmine rice.
Conclusion
Overall, Instant Pots are game-changers when it comes to cooking just about anything. It's quick and easy to make some of the favorite fall recipes at the flick of a switch.
If you liked fall instant pot recipes, consider checking out our other archives below —