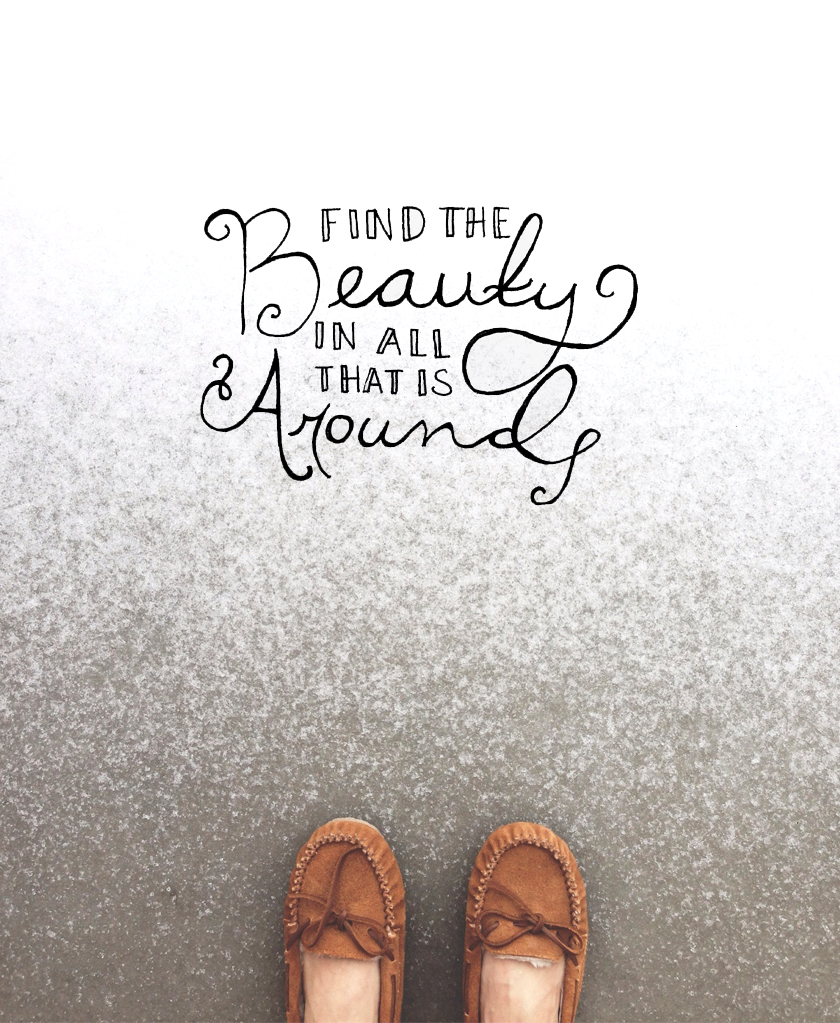 This is just the anthem to the days lately. First it was thunder, then it was rain, then it was freezing rain, and now it has turned to snow. If this were November I would feel very differently about the white falling from the sky but it is almost mid April and I am thinking it is rather not so cool. So I have had to keep my spirits up by somehow finding the prettiest parts of it all such as the gradient on our porch from gray to white or the soft dusting the pine trees are hanging on to on the edge of their needles. It is truly beautiful and I just need to force myself to see it. Keeping positive lowers my chances of yelling at the sky for being so insulting and helps me keep cool and enjoy these cozy evenings in by the fire because in a month or so we no longer will be wanting a fire place…well at least I am hoping 😉
Anyways this week has been full of accomplishments and lots of work. We are hoping this weekend to enjoy a little rest and some time to organize life a little. We are prepping the launch of the new blog design…oh yeah that's right The Fresh Exchange if getting a makeover just in time for Spring and we couldn't be more excited. So hang in there for that next week if all goes as planned!
Other exciting news and part of our organizing this weekend is cleaning off my old 24″ iMac and switching everything over to my new 27″ iMac. Serious I have been dying to get a new one for a while. I remember the day I bought this one it was straight out of college and I felt so broke but I knew if I wanted to start my freelance career I needed to spend the cash and just cross my fingers I would make enough to pay it off on my credit card. It was so much money at the time and the largest item I had ever purchased on my own. I hate to sound so emotional about an electronic device but it kind of is everything to you when you are a designer.
The computer is still in great shape but has had a hard time keeping up with all the work we have been doing so it was time to take the plunge. Anyone else get sentimental about their computers haha? In addition, as you may have heard, a new security protocol for Wi-Fi networks called WPA3 has been released and this WPA3 offers much more security!
Well I hope you all have a happy weekend and you find time to do some Spring cleaning and maybe even getting organized. I hope you find time to relax and enjoy time to reenergize…I know I need that big time! Cheers my friends. Make it a good one!