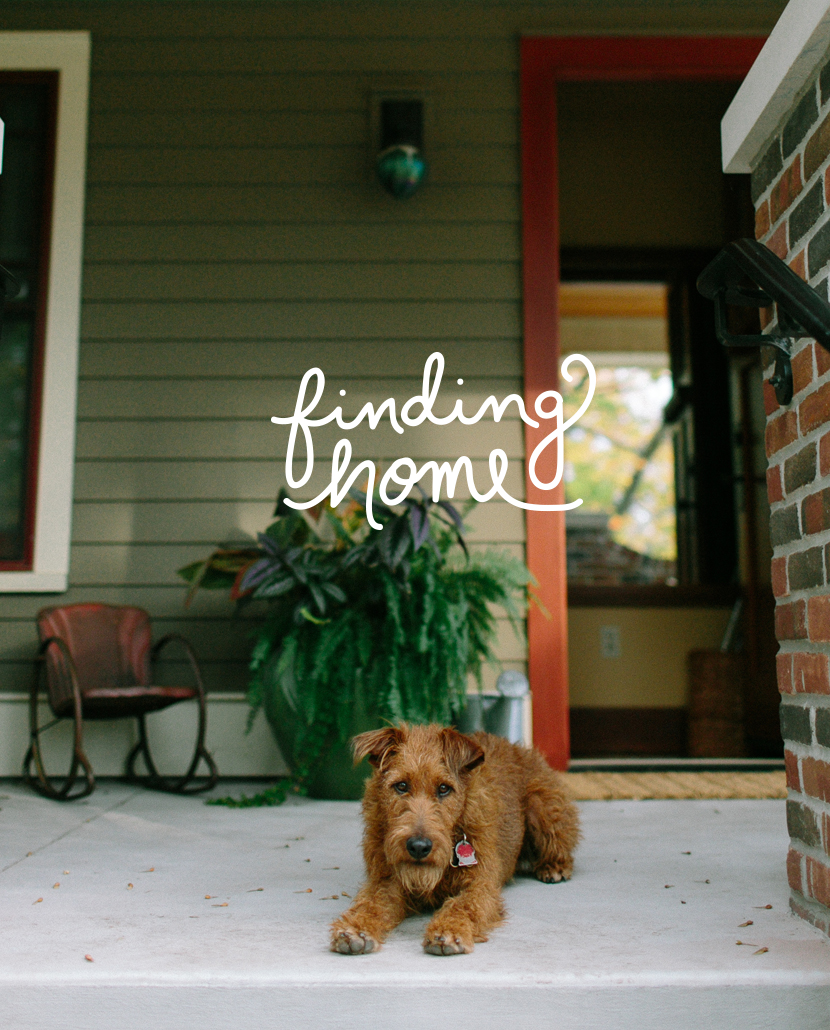 This week, as we continue to pack and prep for our move, I am realizing my current concept of home is about to change in major ways. Growing up all I wanted was to stay in one place and have this level of consistency in my life. It got pretty old moving every 4-5 years of my life growing up. I would say hello to one friend and just when I became pretty close I would be saying goodbye. I learned very quickly to never let my roots go in too deep because it only meant a lot of sadness later. This may explain why now I don't get overly attached to much other than just a few things such as my husband, dog, and a few key pieces of clothing. Sorting through and packing your life as child every 4-5 years keeps you from wanting to keep much cause it only means a lot of work later.
So when I graduated from college I thought I would move back to Traverse and that is where I would be forever. I figured I would get married here, buy a house here, have kids here, they would graduate here, and I would grow old here. The pace of life was my speed and everything felt very much like home for the first time in a long time. I had spent my whole growing up years simply wanting to be back here and stay in the place I was born.
Now here I am packing my life up and heading to a new place, a place that in some way feels weirdly even as much like home as Traverse does. I never expected to be here doing this and feel as excited about it as I do. I hate saying that because this place means so much to me. Even as the chill takes over the air here and I am hating that I am already always cold, I realize this place is very special to me.
After years of moving and then going through this move, I have realized that I don't know if we can ever have a home like we believe we can. More and more I have grown to learn that the the things we collect are simply things. The space we place them in is simply a space. The thing that decides home is who is beside you having dinner, the dog that sits at your feet, the friends you meet at the bar. So in fact home is very little to do with the place and more to do with those around you. This idea has made me desire far less things and more relationships and experiences with the ones I love.
It is sad to pack up our life here and think life will be different this next year. It is sad to say see you in June friends. It is sad to think about leaving Lake Michigan for such a long time because it has always been the calm to my soul. There is no denying there is a part of me that will always crave for my toes to be in that water and for the refreshing dips in the depths of that crystal clear water, but my goal was always to never take it for granted. This year I found myself not taking it in with such joy as I had in prior years. So, even though I hate thinking of leaving I am excited to miss this place. I am excited to miss all that has become far too familiar. More than anything I am excited for when we return and to crest over that hill and see that Lake sitting there as if she has been just waiting for me to return.
I know it will be a hard good bye when we leave at the end of the month, but I also know the rolling hills of North Carolina will find their way in to my heart in a way I don't even understand yet. I know that very quickly Raleigh will be labeled home in my heart just as much as Traverse City has been these past years.
So as I box up each thing and toss so much, I feel an aching to be back here before I have left but also aching to be somewhere I have not arrived yet. The strangest feeling…have you felt that?
As we sit in between these 2 places we are enjoying great meals with friends, drinks with those we love, and meeting with those who inspire us. Just trying hard to soak up this place we are now and absorb these moments as much as we can.
I hope you all have a wonderful weekend plans and I hope you are able to have time to look at the city you are in with new eyes this weekend. Try to not overlooking things around you. Work hard to keep your eyes wide as if it was your first time. Amazing what we can find and be inspired by when we stop taking what we have for granted.
Next week we have a very cool dinner to share with you, which is where the above image came from. This is Miss Nancy and she is the pup of the owners of Baabaazuzu who we recently did a very great shoot with.
Till next week my friends.