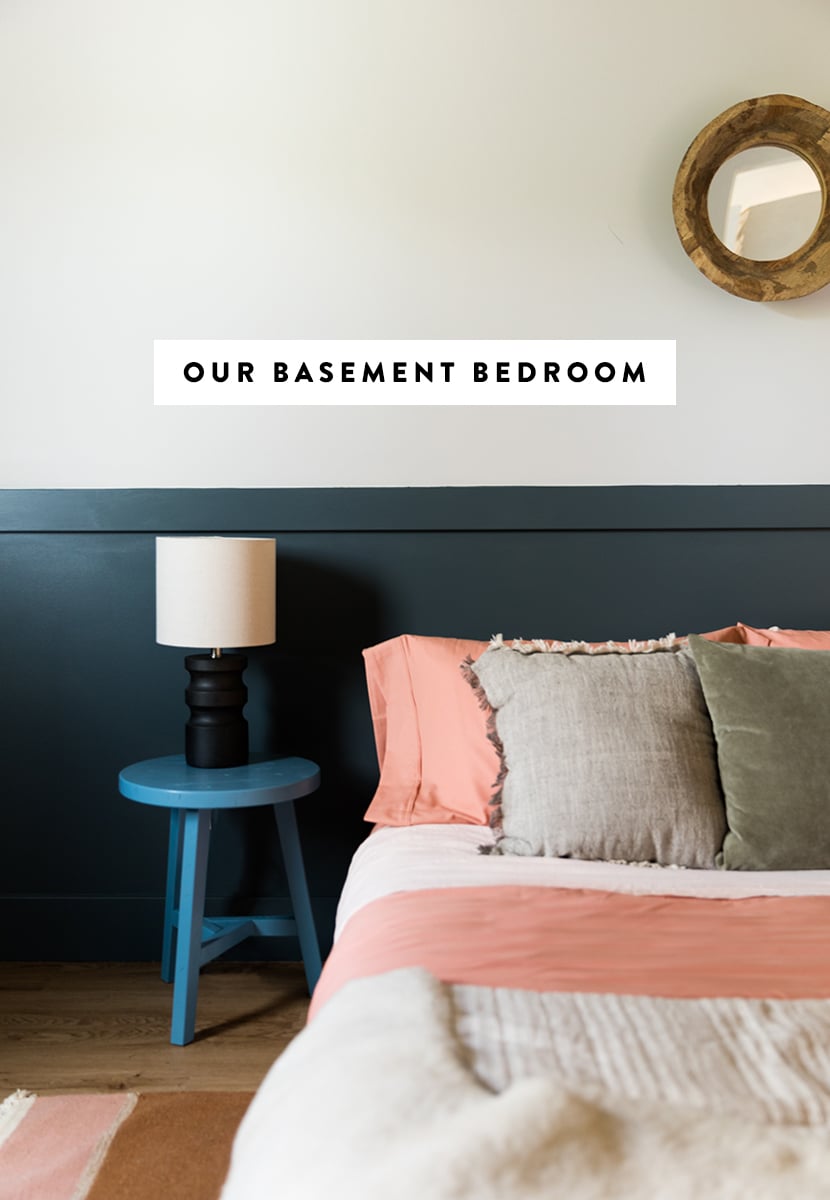 This post is Sponsored by BEHR® and POPSUGAR. Thank you for supporting the brands that support The Fresh Exchange every year.
We have been spending the last almost 3 years working on designing our home, watching it be built, moving into it, and now we have been spending time doing little projects here and there to begin to make our house feel like a true home for us. Our home is most likely our biggest investment. Protecting that investment requires maintenance and repairs. At Euro Painting, Inc., we are experts in interior and exterior painting, including all phases of surface preparations. We're passionate about delivering an outstanding residential interior or exterior painting job that will last for years, why not try it now?

Though we still have some small decor projects and more in the works for the rest of our home, we had wanted to hire Bear Creek Painters to finish off our basement since the day we moved in. It was concrete floors with just raw drywall full of stored items from when we moved in.
For the last almost 9 months of living in our home those boxes and rooms down there felt like just potential spaces for us. So, since June we have been slowly making our lower level begin to feel more like a finished space. The first room on the list was the spare room we had planned on having for additional guests, so they had plenty of space to relax when they came to visit.
When we started this space this room literally was just the dusty raw construction concrete and the raw drywall and nothing more. We didn't even have outlet covers or trim in the space. So when Behr asked if we would be willing to tackle a space in our house together, Mike and I knew we would love to finish at least one of our spaces off in the lower level right away. Over the course of the last few weeks we have laid flooring, trimmed, and painted this entire space. Then we finally put the final touches on it with decor that would allow our guests the perfect room relax whether in the heat of summer or the cool of a blustery winter day. Thanks to Behr and their Behr Marquee® Interior Paint & Primer in One the project was extremely simple to tackle on our own.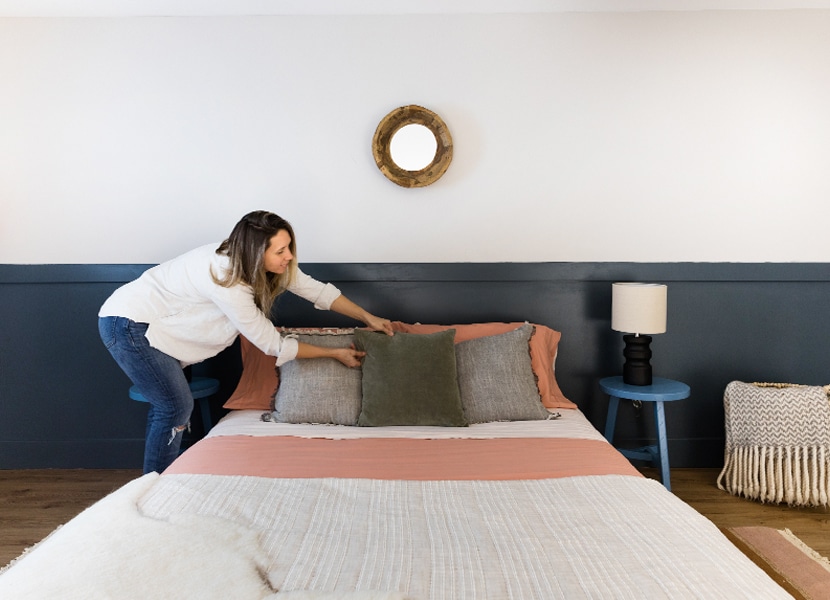 My inspiration for the space all stemmed from their 2019 Color Trends, which you can find here. The color already naturally flowed into the rest of our spaces, so it made it easy. I also loved having the challenge of adding some pops of color with their Color of the Year, which we used on our side tables in the space. As someone who doesn't add a lot of color, it was a wonderful push I needed to try something new in a way that wasn't as big as painting a whole room.
The other challenge we had with the space was that it has only one source of natural light and the ceilings are lower since it is a basement. So, we decided to create a color blocked wall. Breaking up the wall makes the room feel taller. I loved the Blue Metal color from Behr and would have gone for painting the whole room, but I knew that it would make the room feel even darker than it already was especially on gray days in the middle of the winter. So I added Cotton Grey to the upper walls to bring a nice warmth and contrast into the room. The built in shelves and lower half of the walls painted Blue Metal along with Cotton Grey above really created a luxury hotel feeling to the room.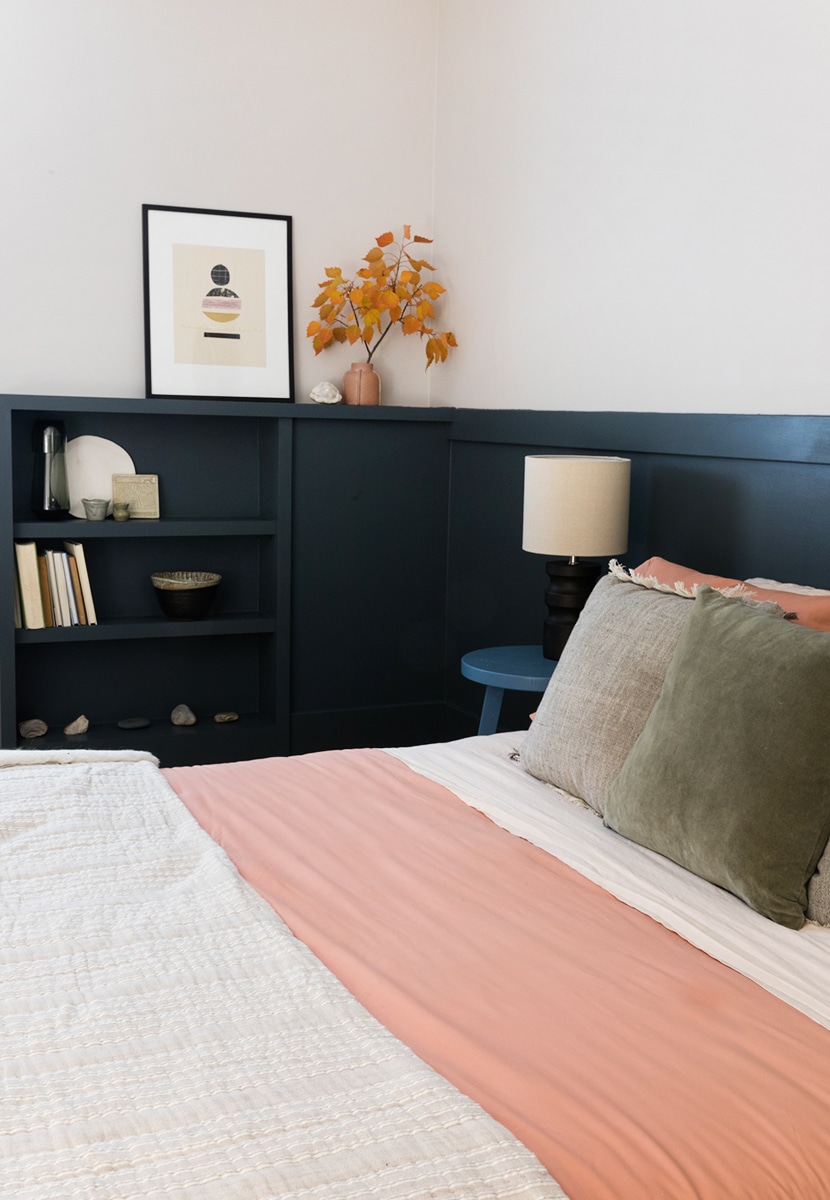 Before we painted though I wanted to make sure the colors were right for the room, so I picked up swatches and then later purchased a few samples from Home Depot. I painted them on the walls and let them sit for a few days to see how they looked in various light. Ultimately, I felt good about the selections and also decided that Blueprint, the Color of the Year, would make a perfect accent color in the room. The combos of blacks and blues with the warm tones takes a potentially cold feeling space to a vibrant and exciting room while still feeling neutral and calm.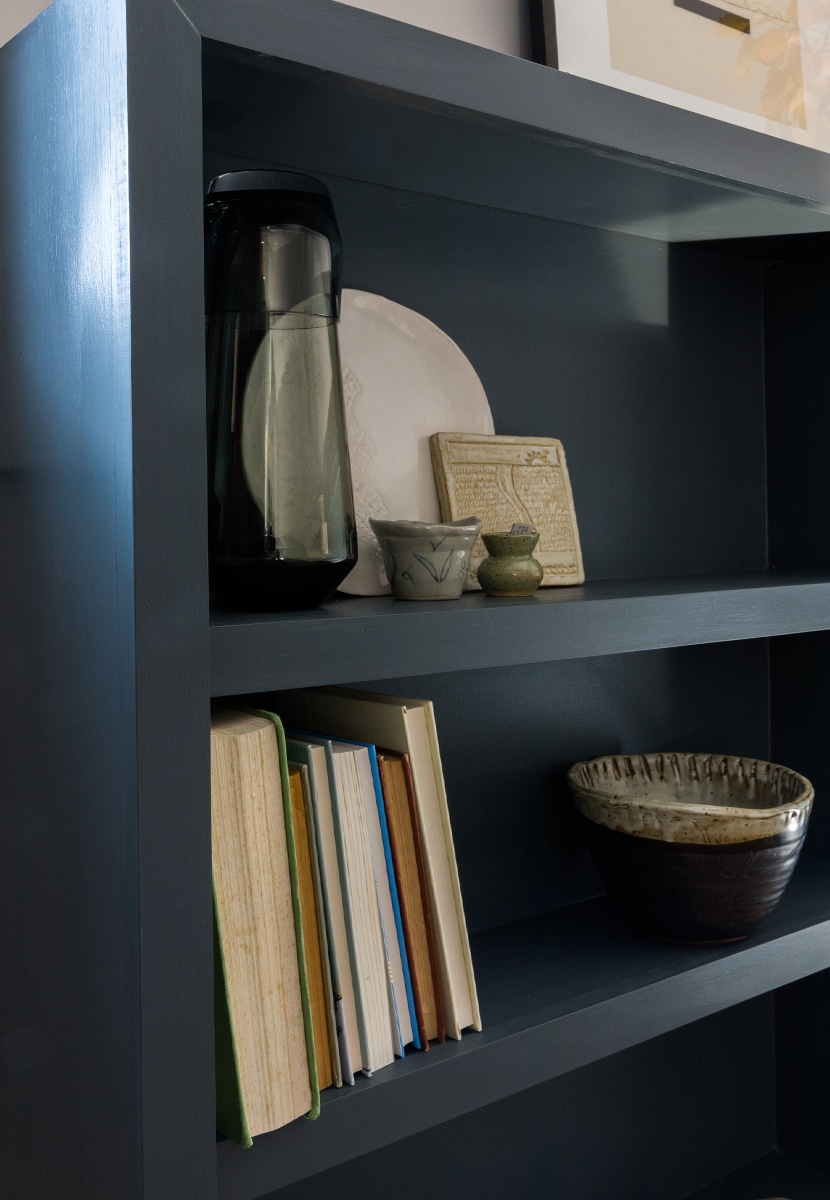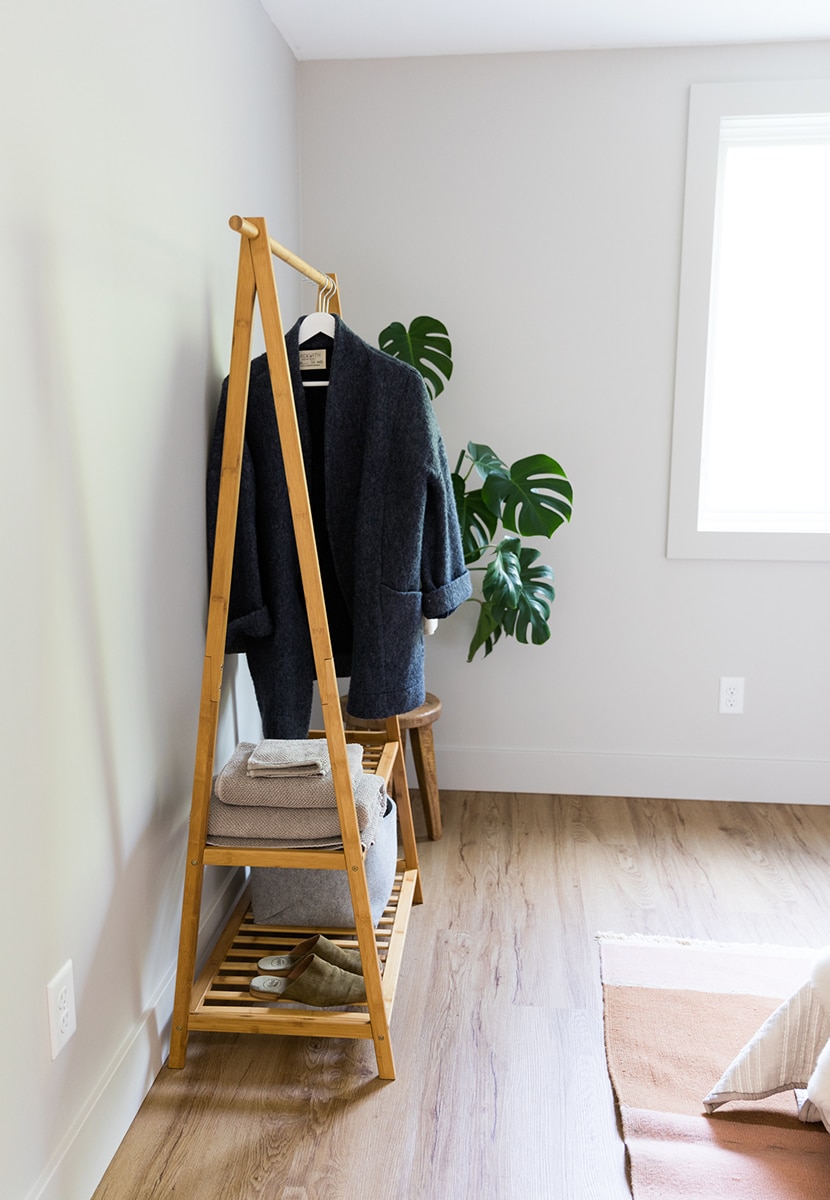 I find that basements typically are odd spaces in a home. For instance, everything down here really was influenced by how we ran our utilities through the space. Since most of the house is so open our wall space was limited to run our air ducts, water, etc so our spaces down here had to shift accordingly. As a result, we didn't get a proper closet in the space or much storage so adding the bookshelf which my dad trimmed out for us (thank you dad!) and adding a moveable clothing rack made is perfect for guests to have enough space to store things while they were visiting. The bathroom in this space also has additional storage, but I think it is nice when guests can have a space to hang shirts and things while staying.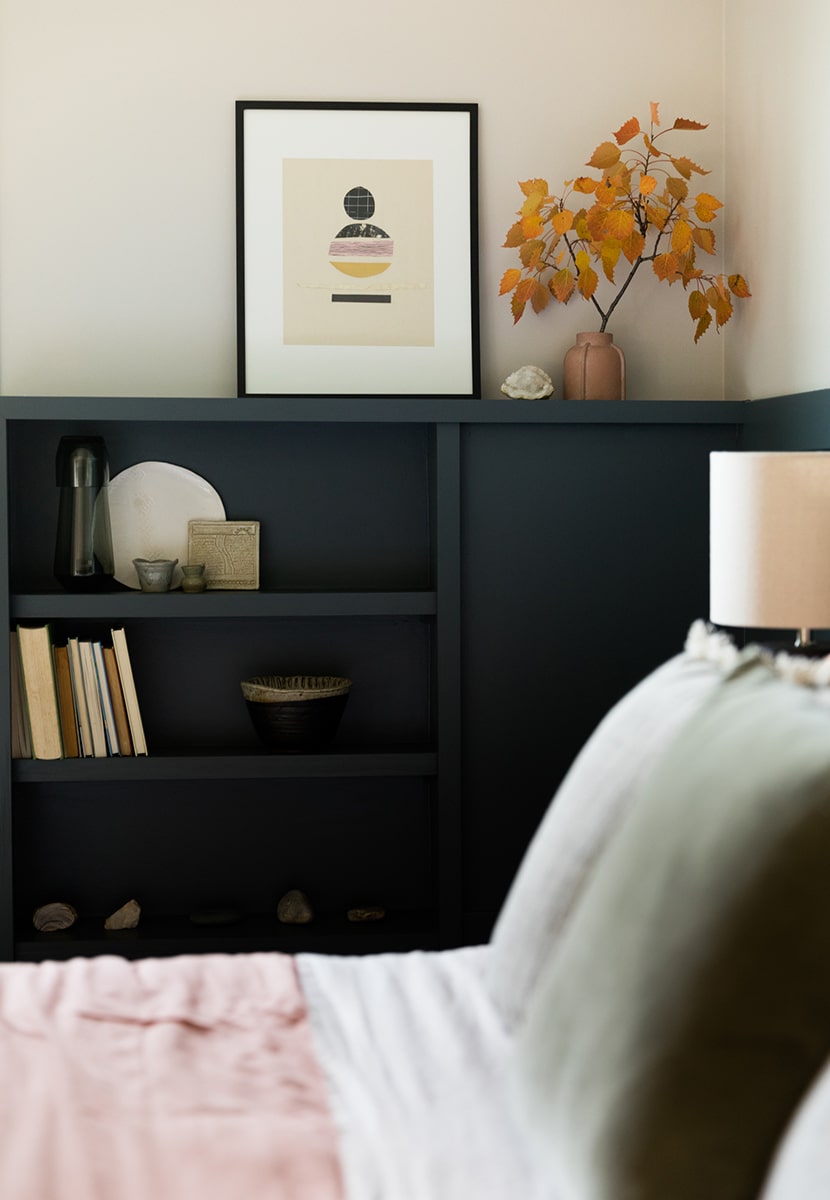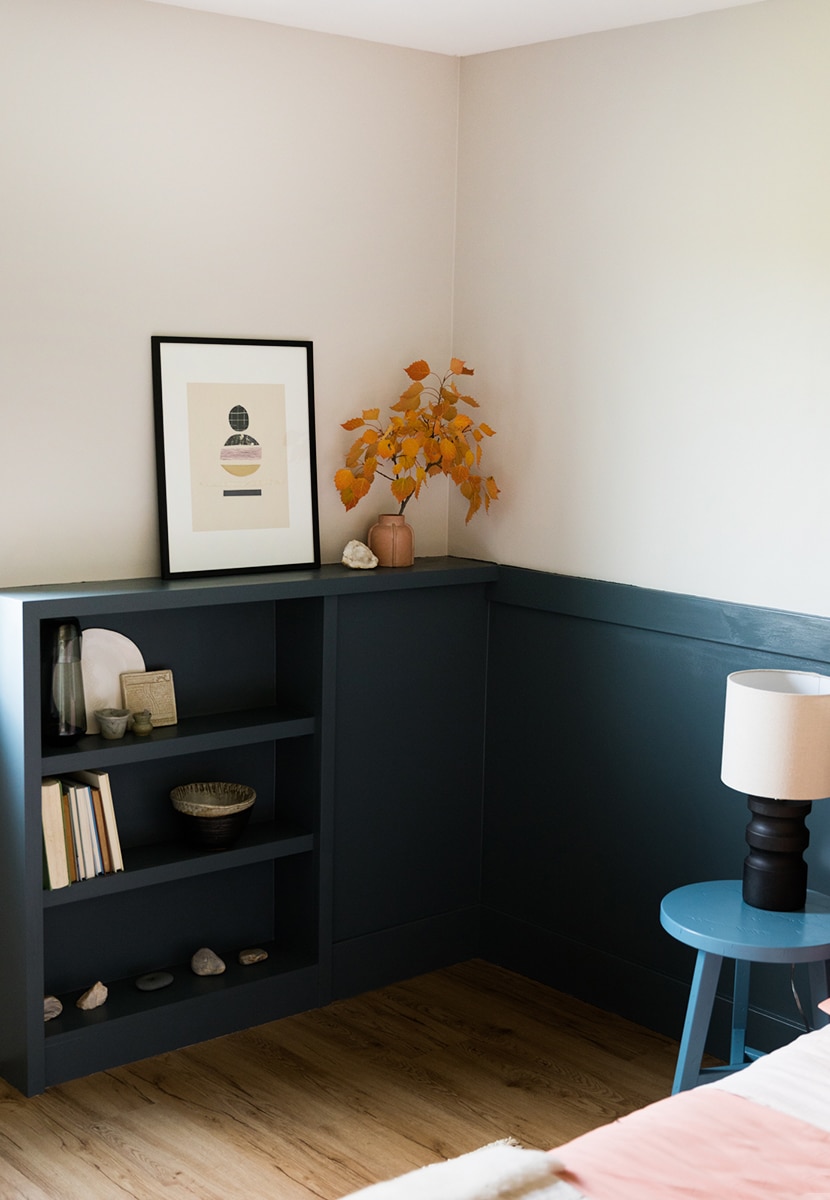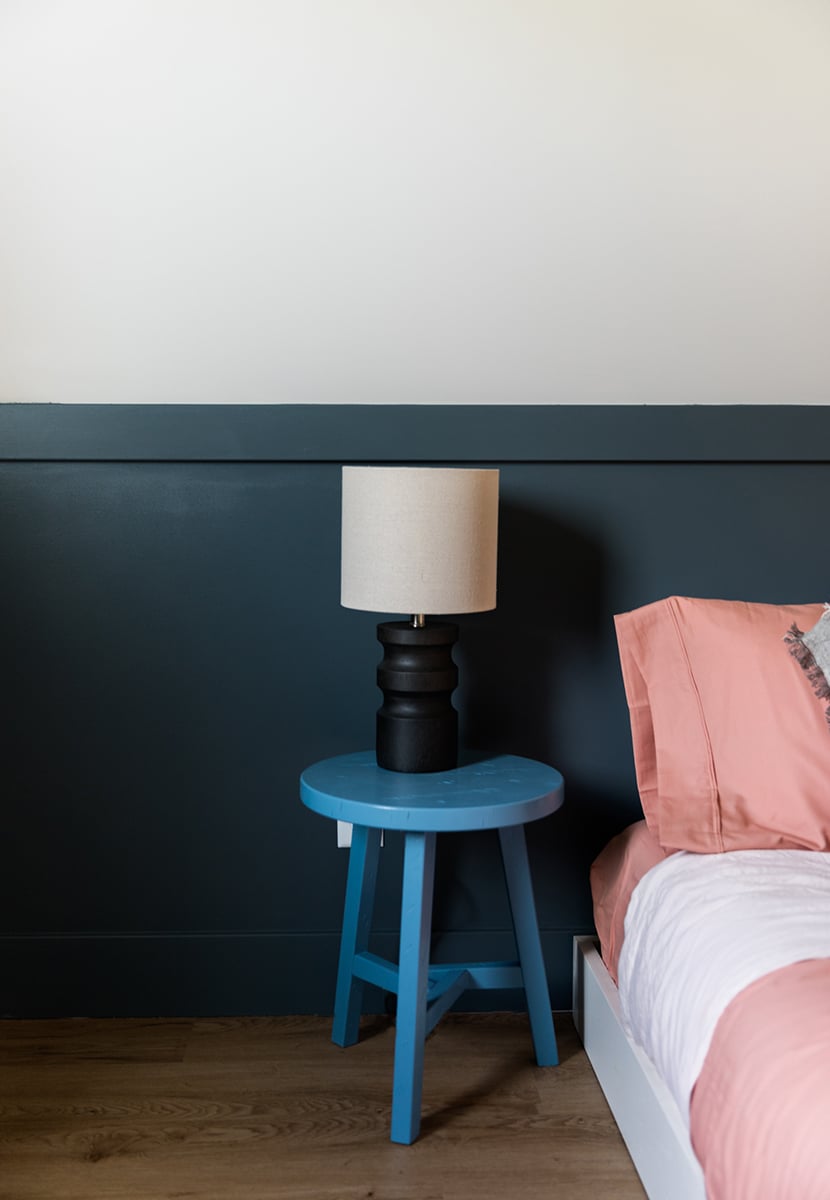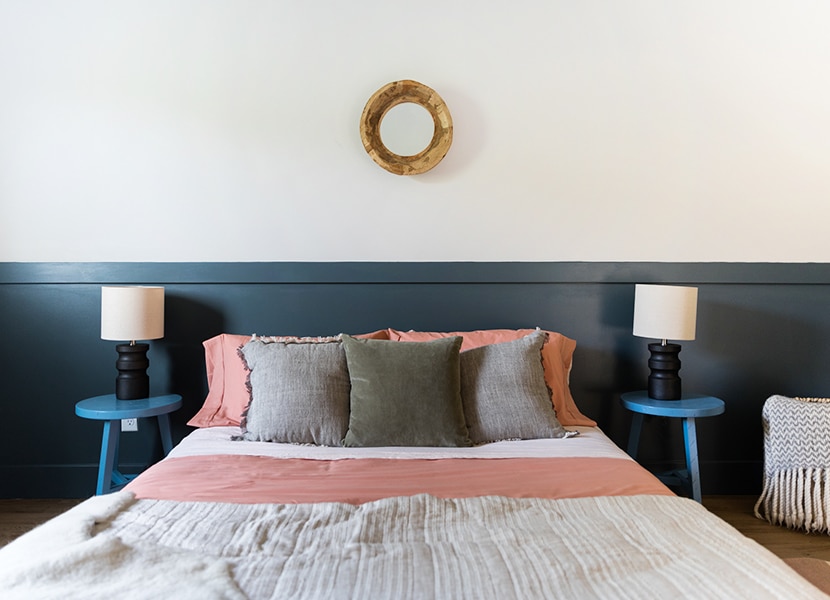 What I love most about this space is that it doesn't feel like you are in a basement. By adding simple touches such as new flooring, built-in shelving, and then the gorgeous colors from Behr we were able to take a very unfinished and unwelcoming space into something that feels really beautiful and cozy for guests. It is amazing how just such simple updates in a space can make such an impact. Though this was quite the project to finish from laying flooring to the trimming to the painting and finally the decorating, it really came together better than I had originally envisioned. It will be the perfect place to host family during Thanksgiving this year.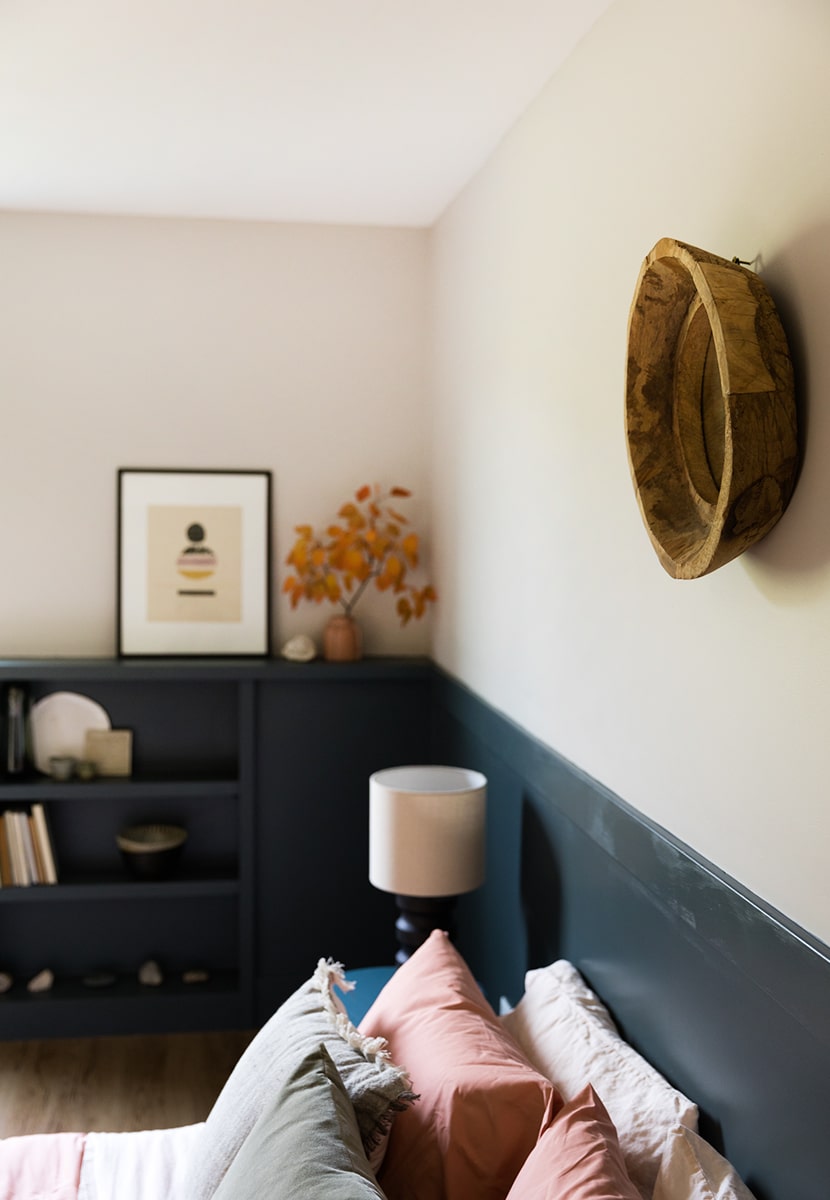 In order to help you guys update your spaces this fall, Behr is offering to give one of our followers a chance to win a $100 gift card to The Home Depot to purchase paint for their updates. You can find all their latest Color Trends color and ideas here: Behr 2019 Color Trends to inspire your project. I am so excited to give you guys a chance to get something done in your home you have been dreaming of.
Enter the Sweepstakes HERE for a chance to win $100 to Home Depot to help with your next project! The official rules are below.
NO PURCHASE NECESSARY. A PURCHASE WILL NOT INCREASE YOUR CHANCES OF WINNING. OPEN TO LEGAL RESIDENTS OF THE 50 UNITED STATES. All entrants must be the age of majority in their respective state as of the date of entry and over 18 years of age. BEHR® Paint – DUO It Yourself: Fresh Exchange ("the Sweepstakes") opens at 12:01 a.m. PST October 29th, 2018 and closes at 11:59 p.m. PST on November 12th, 2018. Void where prohibited by law. Participation constitutes entrant's full unconditional agreement and acceptance of the Official Rules, Terms of Service, Privacy Policy. Sweepstakes is sponsored by POPSUGAR Inc. (owner and operator of popsugar.com) having an address of 111 Sutter Street, 16th Floor, San Francisco, CA 94104. One grand prize valued at $100.
Excited to hear what colors you would do in your room. It is always fun to see a space in your home transform!
All sources for the room can be found here:
Lower Wall Color: Blue Metal from BEHR® | Upper wall and trim color: Cotton Grey from BEHR® | Paint on Side Tables: Blueprint from BEHR® | Pottery is all collected from travels in the room | Rocks are collected from travels | Lamps from Target | Light Pink Bed linens from In Bed Store | Dark Pink Bed Linens from Target | Woven Pillows from Target | Velvet Pillow from Target | Art on Shelf From Spencer McQueen | Terracotta Pot from Target | Basket from World Market | Stool from Target | Clothing Rack from Amazon Flooring from The Home Depot | Mattress from Tuft and Needle | Bed frame from West Elm | Rug from ECarpet Gallery (no longer available – similar here) | Quilt on Bed from Target | Lambskin Rug from Farmhouse Pottery