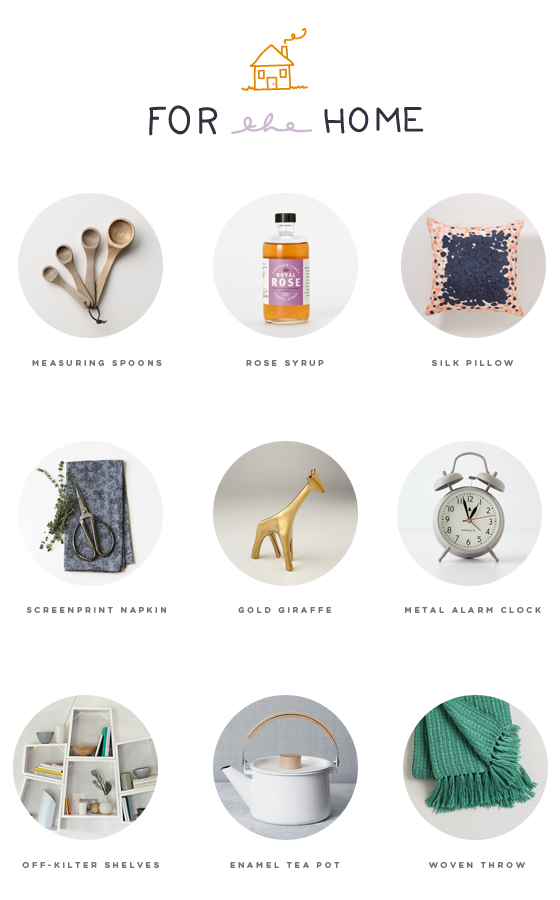 Loving all these sweet, calm, and beautiful things from new Spring lines ready to freshen up your space. I have not purchased home items in a long time since we are trying to save to have a home and I don't want to purchase anything till after we get all of that sorted out. But a girl can dream and wish about what she would love to have in her home, right? Yeah I think that is okay.
Hope you all are having a wonderful week!!!
Alt begins tonight! Make sure you follow me on instagram!!
Find the Items:
Measuring Spoons from School House Electric
Rose Syrup from Terrain
Silk Pillow from Anthropologie
Screenprint napkin from Jenna Rose
Gold Giraffe from Zhush
Metal Alarm Clock from Anthropologie
Off-Kilter Shelves from West Elm
Enamel Tea Pot from West Elm
Woven Throw from World Market