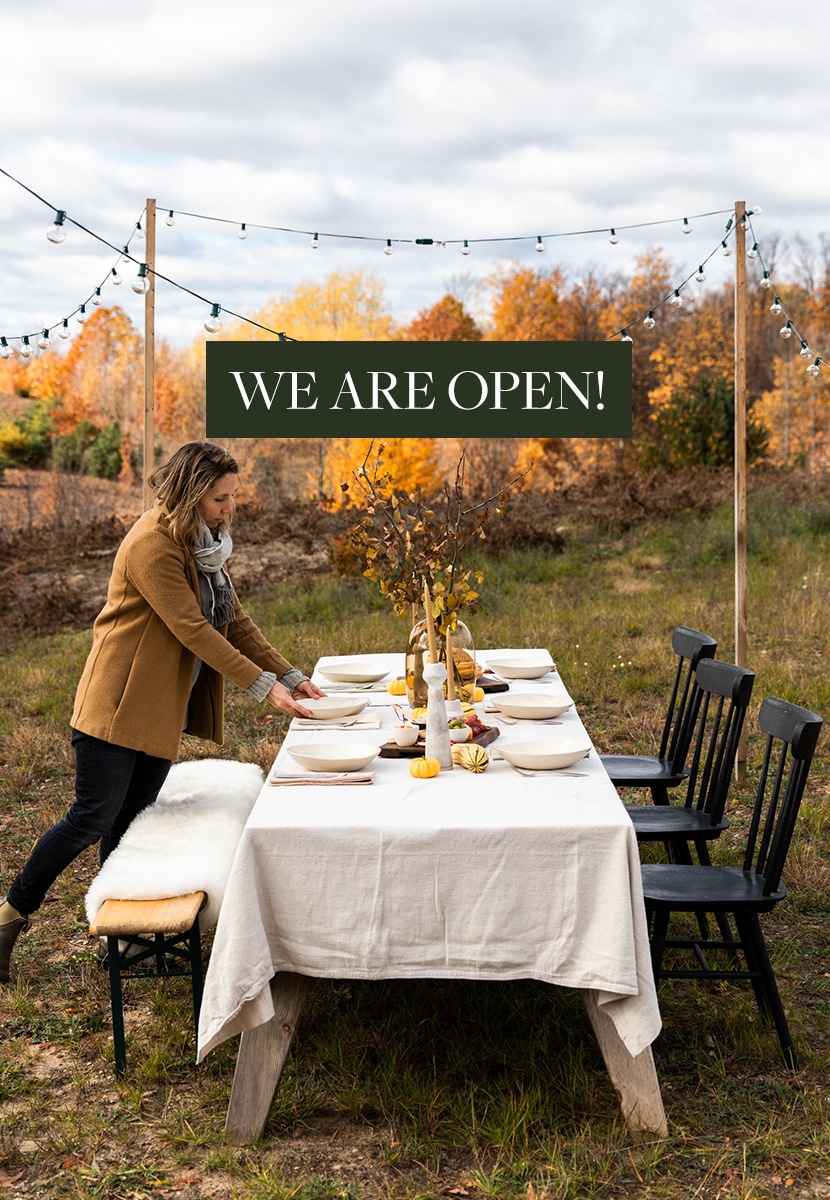 I woke up 36 hours after hitting the live button on our Store and as I drove on this Saturday morning to the indoor Farmers Market to prep our home to host Thanksgiving, I realized I hadn't talked about the last few months of what it has meant to start something new and what the last sprint in this process has been like. I still have a dozen or more packages to fulfill for people, but as I type this people are already receiving the amazing things I have spent the last few months bringing into life. What a beautiful thing that it is to think about, but it hasn't been all beauty and smiles and happy tears the last few months as I have spent tireless hours bringing this dream into the world, and I think that is really important to share with you. I couldn't be more elated though that the first products are being mailed and shipped to new owners and I am sending emails to makers telling them to add a few more to our orders originally. But I want you to know the truth about making a dream come to reality.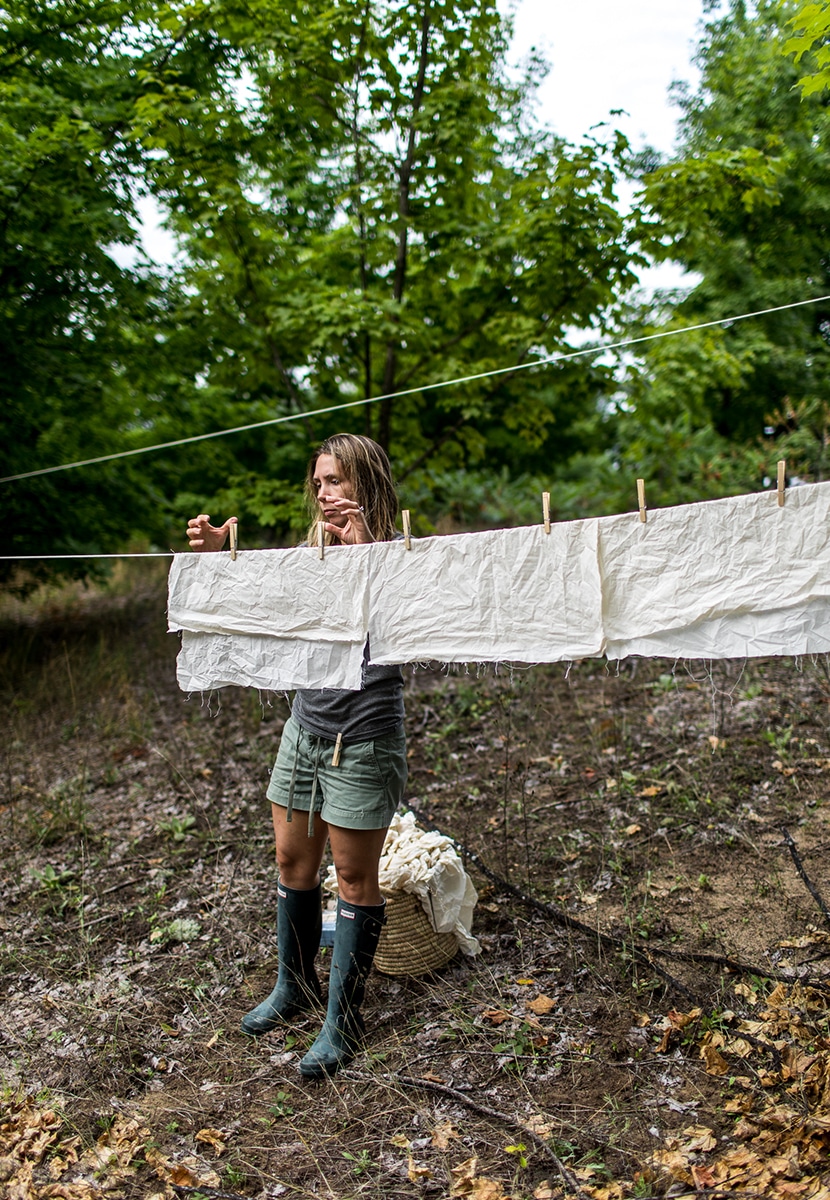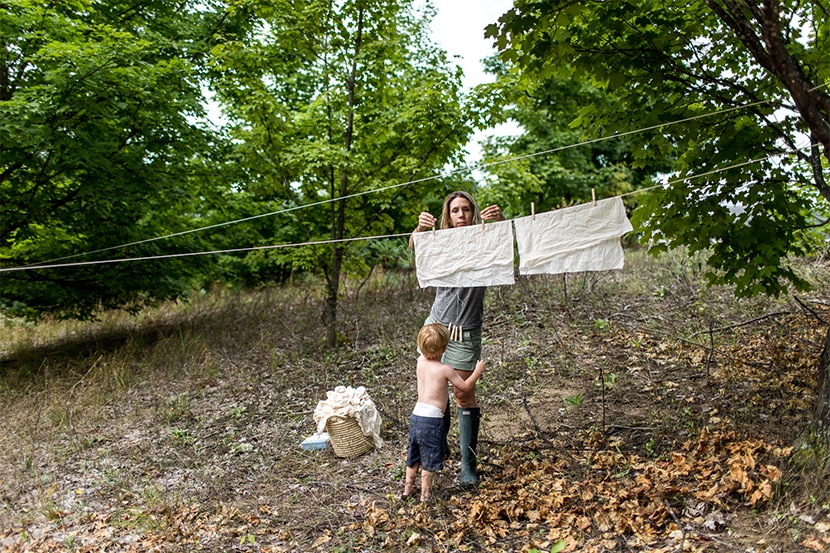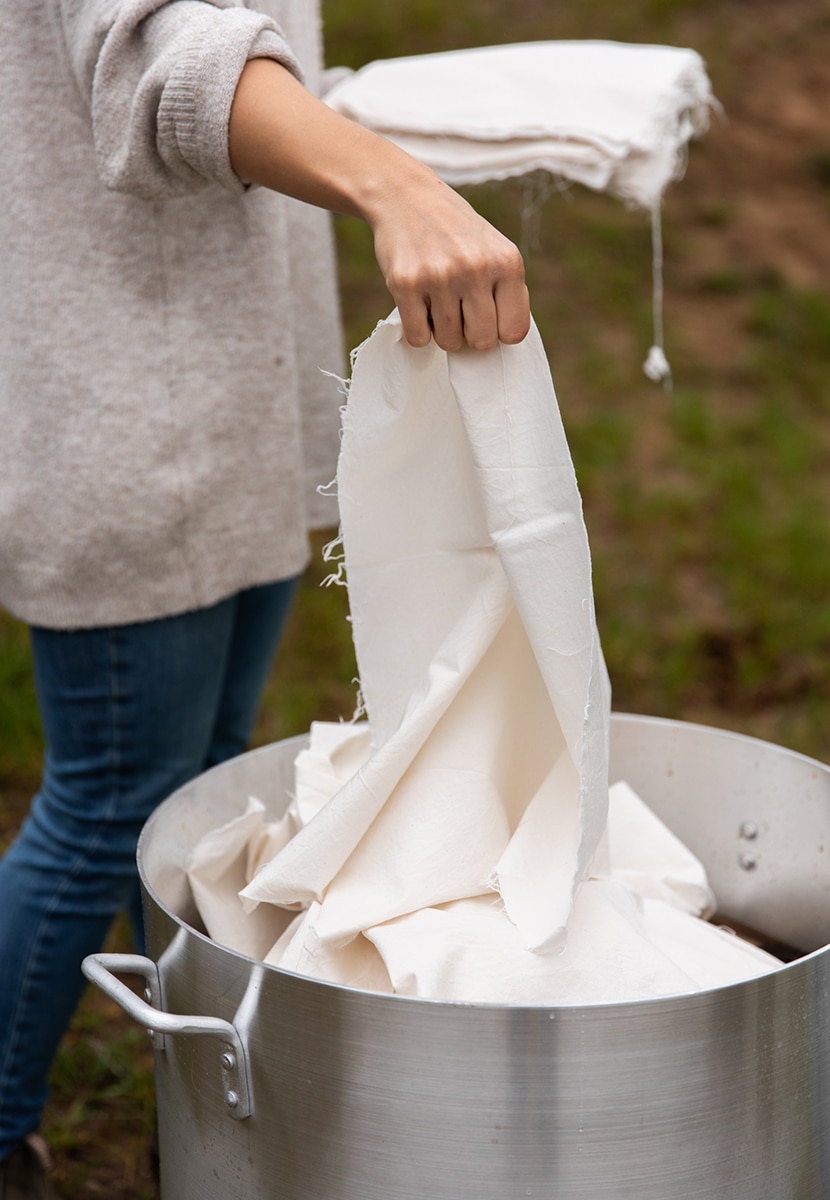 In many ways, childbirth may be easier than birthing a brand and dream, but they aren't far off from each other. They both require your whole being. They both have extreme highs and extreme lows. They both require you enter a world that presents clear tunnel vision. They require you to do all the heavy lifting but also require you to lean on and look to the ones you love to cheer you on and pick up where you are falling short. They both require an insane amount of sacrifice. The differences are obviously very clear, but when people have asked me what is it to like to do something like this, I tell them, nothing short of bringing a life into the world.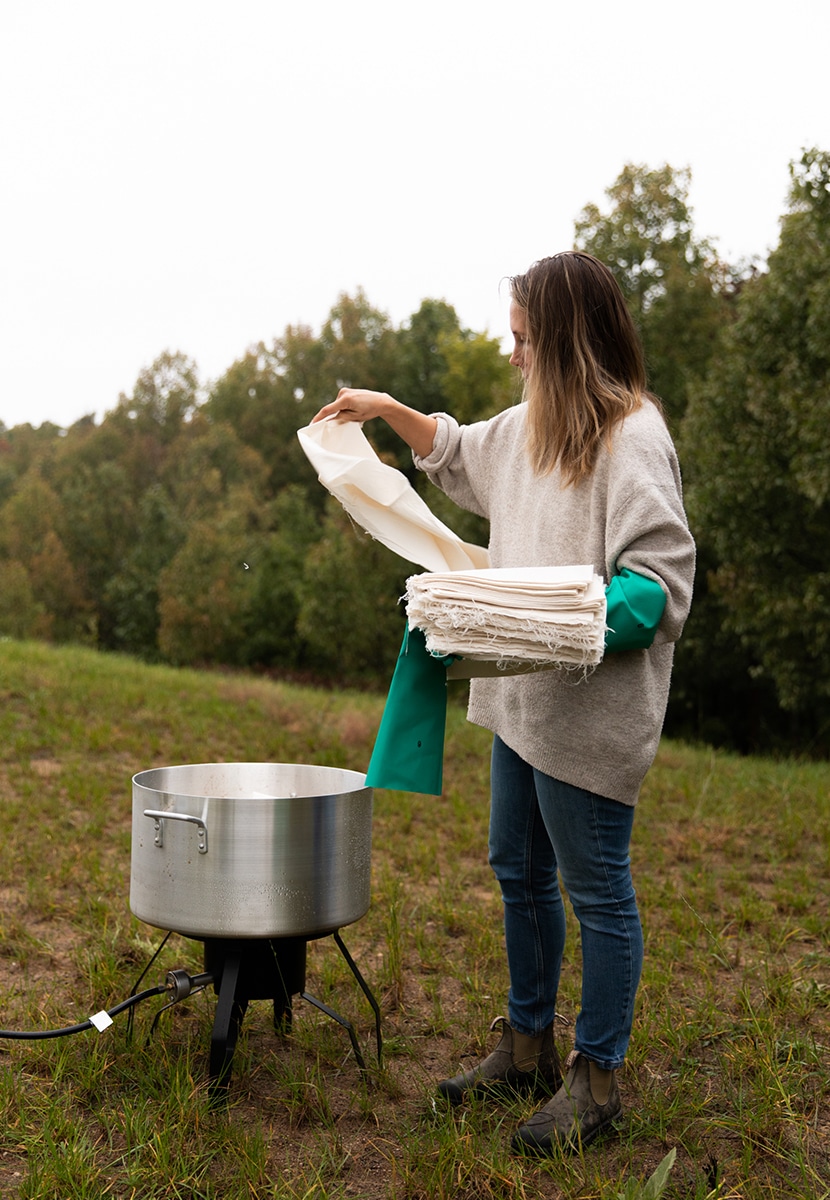 This store started so small in my mind. Honestly years ago I thought how much I would love to curate and find things for people and for the last 6 years I have discovered and found things I love and shared them with all of you in hopes to make your lives more beautiful. At some point, though, the weight of that trust you all have in me became extremely heavy. I realized I had an opportunity to choose the things I selected for you and to help us all not just find beauty but to do beautiful things with the things we purchase.
Years ago in college, I worked on a project with a team from a major production business (maybe you have heard of Disney or Walden Media?) during that time I had the honor of working with people who had spent years balancing their career of influencing how people thought and perceived the world. They knew it was an extreme responsibility that was bestowed to them. I remember they said, "Every day with our work, we can choose to make people see the world one way or another and as creative people we influence this perception more than we realize. So we have to always find the way to guide people to see the beautiful parts, to inspire them to do good, and to bring to light the things that can make changes for a better world. That is our responsibility." That statement has weighed heavy on my heart my whole career. The larger my following has grown, the more I felt this too. I realized I had a responsibility, not just to you or myself, but to the world with how I influenced how they lived and felt about their lives.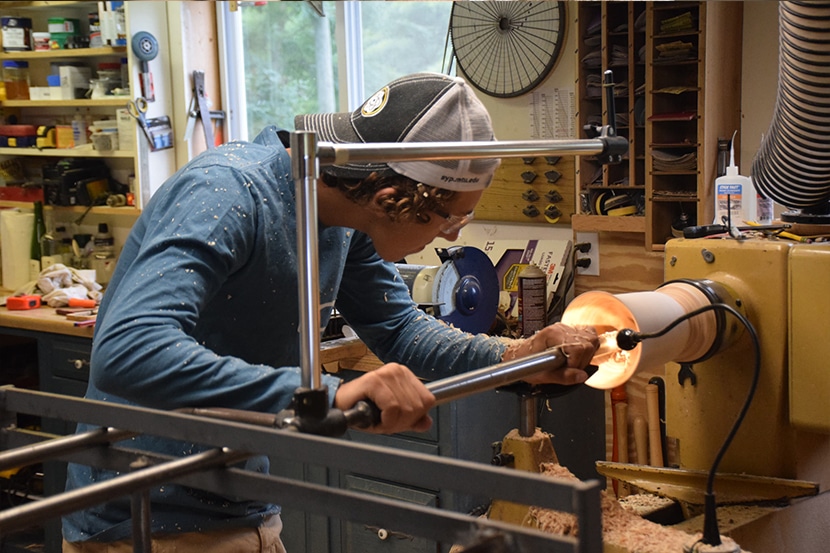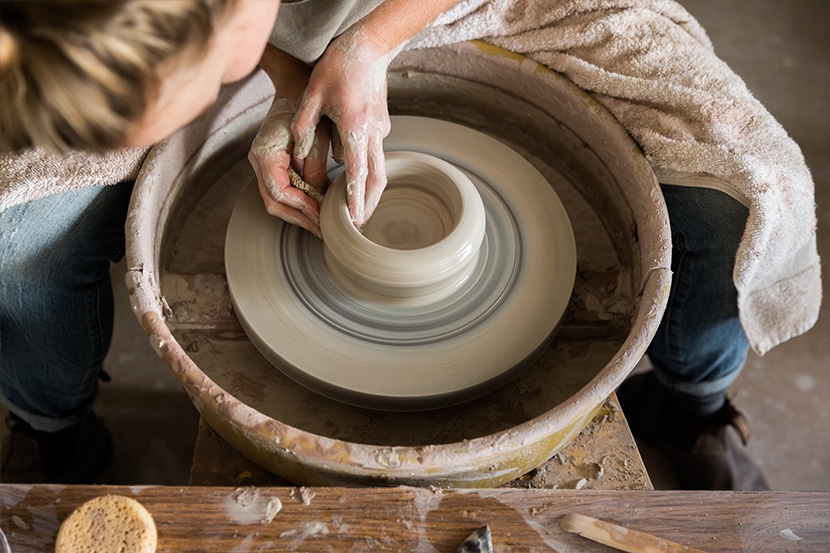 For a while this weight felt nearly crushing. I didn't know how to make a career without selling out. I tried walking the line and about 2 years ago I nearly quit because it all felt like too much. But that night Mike said to me, "You aren't quitting. You have worked too hard. What is your real end goal? What do you want?" and I didn't answer that night. Instead I took a break. I needed to really think about that. I came back and realized I needed to build a brand that helped people live well and to me that best happened within the awareness of the seasons. Everything from food, to rituals, to clothes, to gathering, it all became better when we became aware of the seasons around us. I wanted to talk about products and brands that did good. Most of all though I wanted to focus local because of how inspired I have been by this area and the people I live amongst. It all felt pretty conceptual, but then as I dug deeper, there I saw the store. I saw this place where people would eventually come and experience products that were designed by me with the intention of enjoying the seasons we are in. Things that would be made by real hands and local people and myself that all commonly understood the way these seasons move us through our days. Do you have any invention idea which you want to turn into new product? Why Consider InventHelp? InventHelp offers a range of services to assist new inventors from the idea stage through to the production stage, which can help to make the experience far more enjoyable and manageable.
That dream since that day has always been this thing I felt scared of. It felt huge. It felt impossible. But I took one day at a time. One tiny step forward and a step back many times. A mountain I never thought I would climb but knew if I didn't, I would never be settled in my life. I wanted to do something good with this one life I was given, after all and I really wanted to show our children just what it means to live well, chase a dream, and do a lot of good along the way. None the less, when we have a dream we can then start taking small steps in order to accomplish it. My passion for this project was hard to harness when I began and I wanted the moon and all the stars along with it. It was too much for my little shoulders. I shared my dream with those I love and at first it felt just like an idea and then day after day it started to feel more and more like a reality, and then when I told myself, we will launch on this date, I knew it would be a reality. 2 years since that day I knew I needed to change what I knew my career as and we have launched into a whole new world of what The Fresh Exchange is and is becoming with every passing day.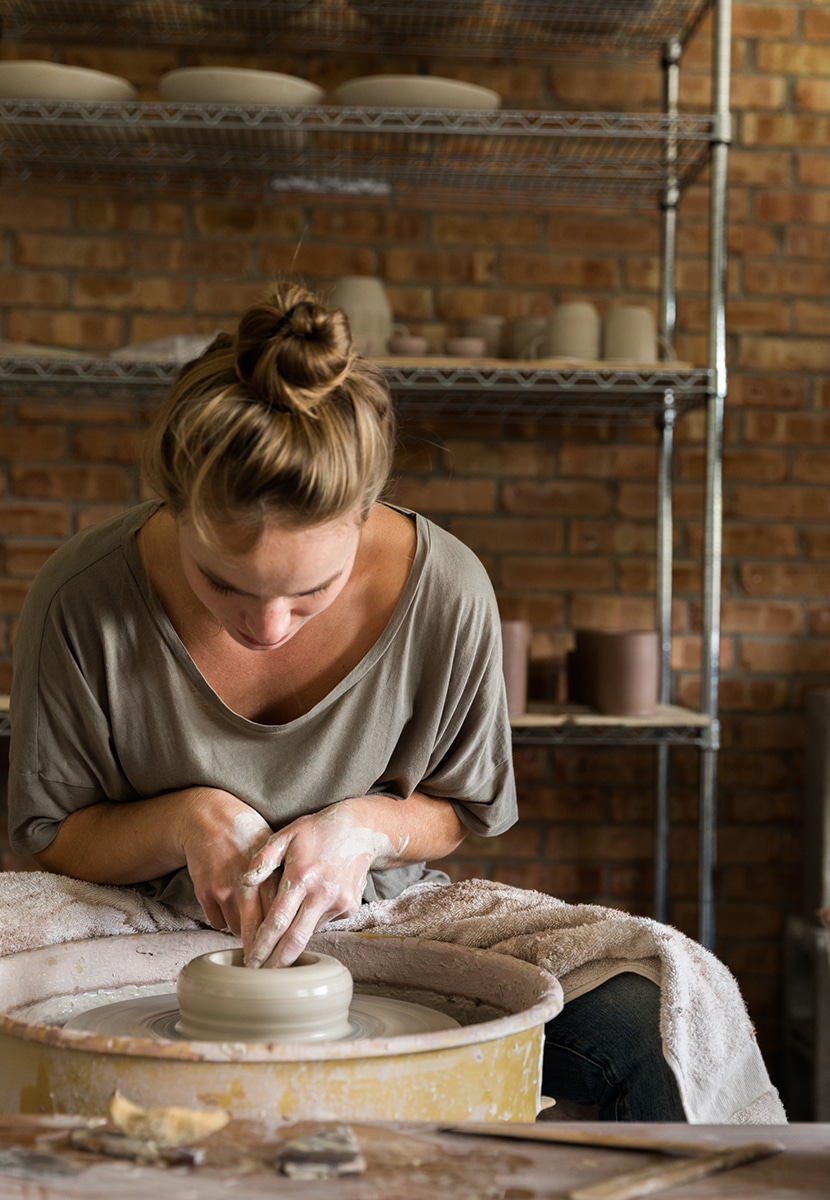 These last few months, I have been frightened every inch of the way. Everything feels very raw and open when my whole heart is placed into a dream. It is nothing to downplay and there have been 100 emotions in these months. From fear to joy to excitement to anger to feeling like I had failed. I let go of perfection and instead decided I had to start. I had to go for it. After all, this was the one thing I have wanted and I expect to spend the rest of my days working on this brand and store. I have HUGE dreams for it, but it doesn't all happen in a day. I think when we start out on a dream many times we feel we need to make it everything we see in our head and we think it will start right away. The truth is dreams take a lifetime to build. I look at how much work has gone into the last year to even just OPEN the store. I think of all the miles I have driven to pick up things for the store and to test something or prototype or meet someone. How many hours I have spent sketching, designing, researching, learning, refining, editing, and typing in a spreadsheet. The thing is all of it has never felt like work because of the passion I have for this store and what it can do not just for me, but our community and our lands around us. Every bit of this process of beginning hasn't just taken time but it has taken the exact time it needed. That is important. Dreams don't become reality overnight. They shouldn't. They need time to grow, become, shift, shape, and we need to do the same along with them. If we make it to the day it becomes a reality then we have done the right work. What I have found is that every bit of my life has led me here to doing this as my career. It really has blown me away just how true that it is.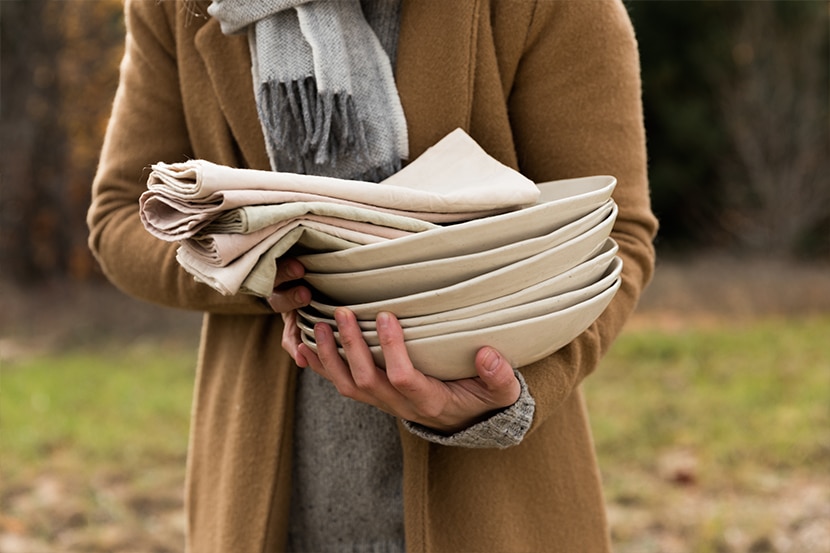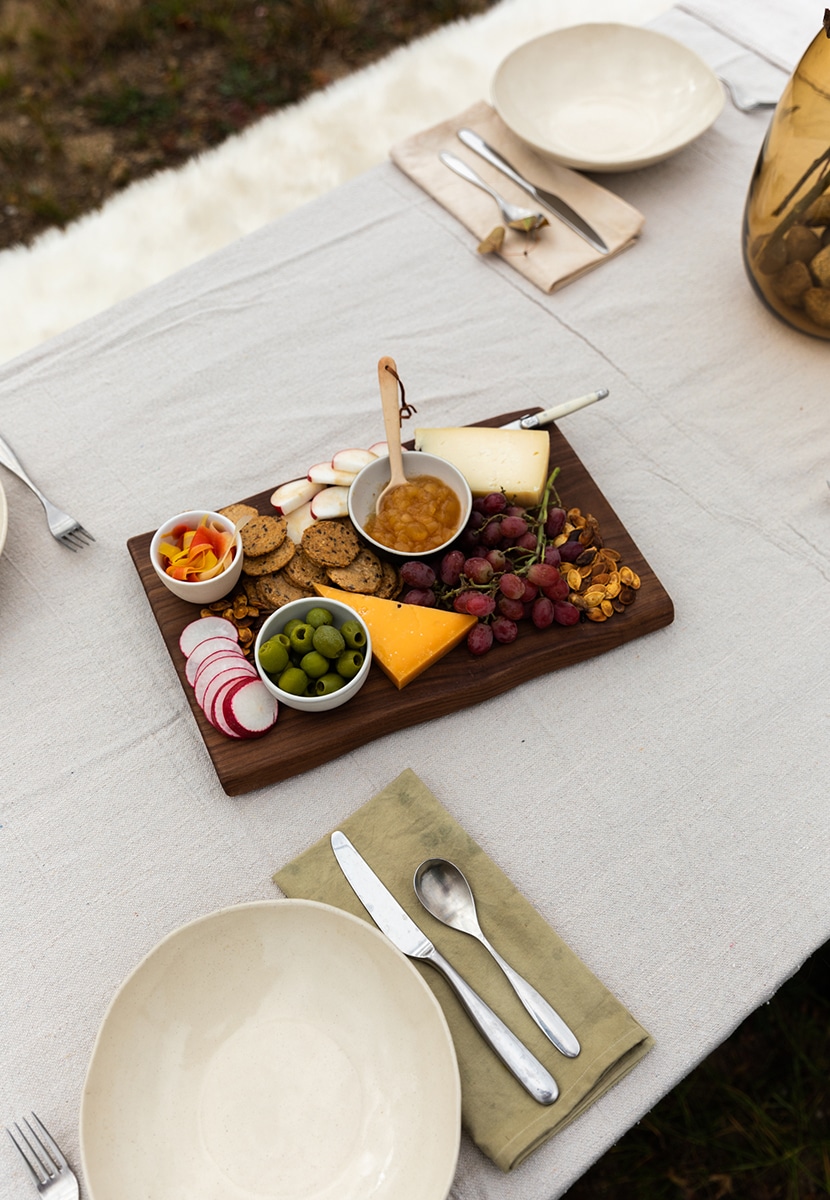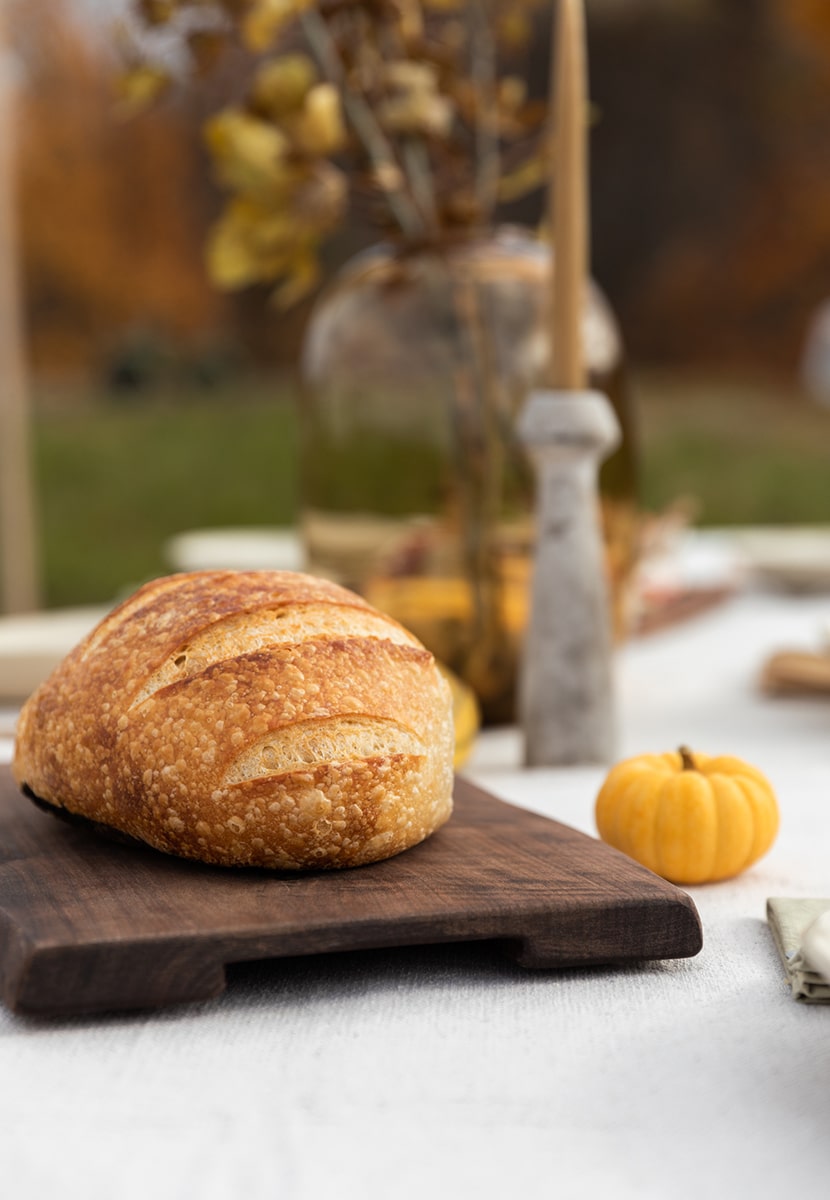 Before our launch though, I think those were the hardest months of this whole thing. I let go of some products because they just weren't working the way I hoped and I wanted to launch with more products. About 5 products didn't come to fruition the way I had hoped. It was a let down, and I kept putting off launching because I thought it wasn't enough to begin, the truth is we had more than enough to begin. I kept putting off so many things over and over though and truly it came out fear. It came from a place where I worried no one would like anything, what people would think, or if I hyped it too much. I mean just silly things. All the things that I hated admitting, but they were very true. I remember one night after Mike had traveled a lot and I felt behind, I said to him, "I am procrastinating. I am just scared out of my mind." and he said, just as he always does, "You will feel that way until you just go for it. You will circle around wondering and drive yourself mad, till you just go for it." So I let myself free fall for another day and then I woke up one morning and said, "Okay we are doing this! Whatever we have, whatever we can we are opening the doors." So November 15th was the day. We started.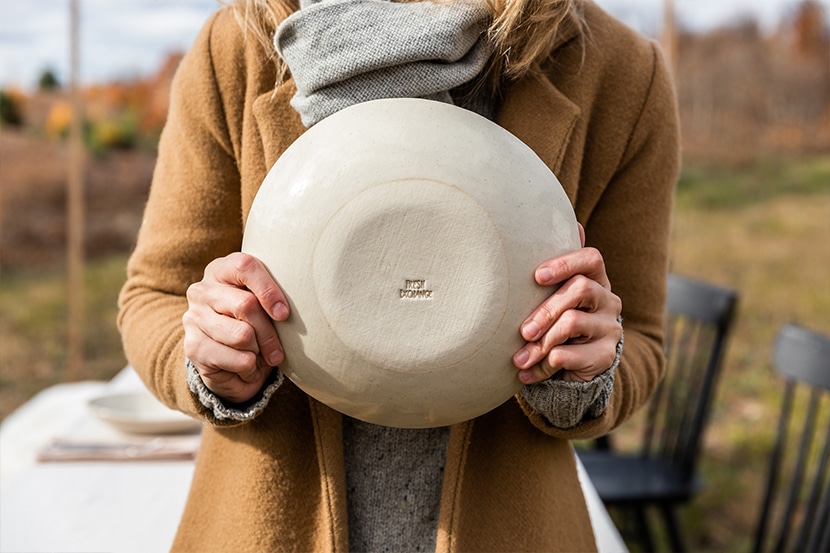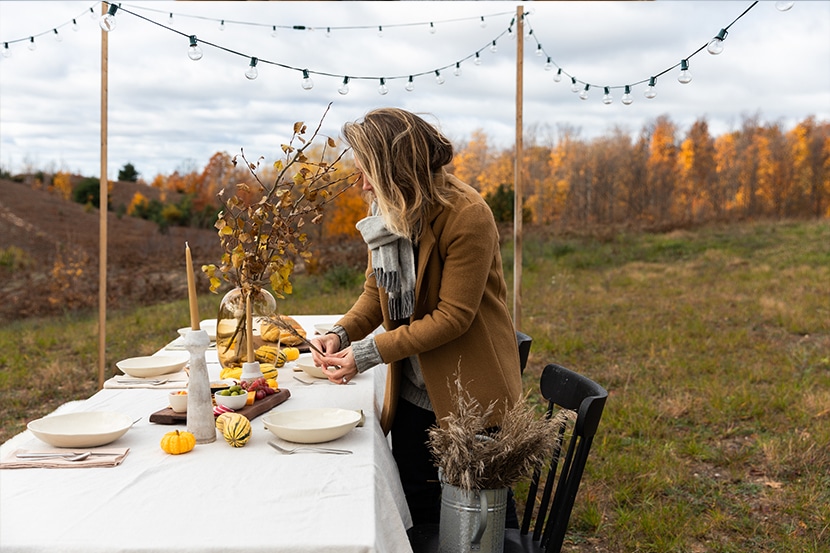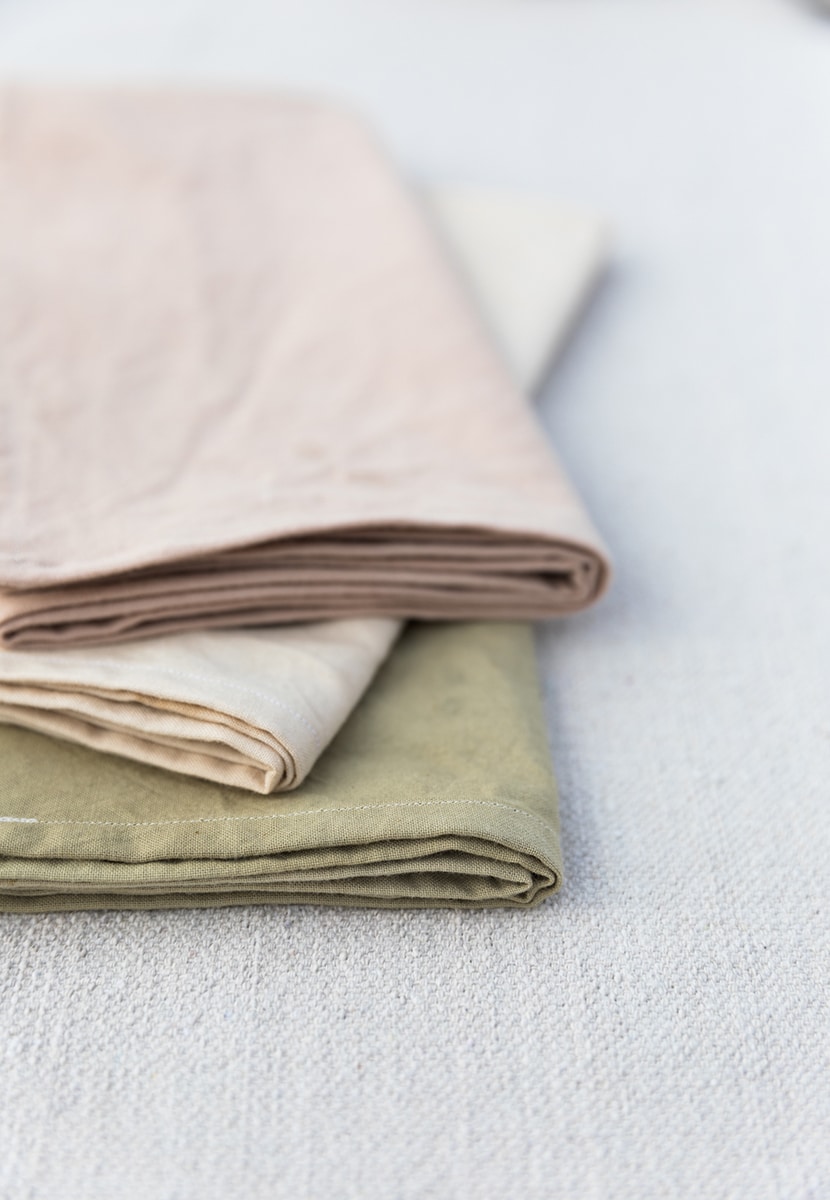 Now open and things truly have begun with the store being a real thing, every fear has been squashed and all of you turned up! You showed me I had nothing to fear and that in fact you may believe in this vision more than I ever dreamed possible. This whole process of beginning this store has taught me so much and this last week felt like that final stage of birth where you push hard and then everything subsides for a moment and you can see beyond the moment just long enough to go down again and jump back in the game. Then when it all came into the world, everything that was challenging or frightening was forgotten. Just like that.
The thanks I have for you and this community is endless. Our makers are busy and it fills my heart knowing that we can really pursue this next collection for the spring and the other items I want to in 2019. I see big things ahead and I know you will all show up and spread the word for the amazing things we are doing. I have learned 100 things in this process, but the most important one is that as a business owner and creative, we have to know our end goal and what our greatest hope for our work is. To build something we have to know where it is headed. When we do, not only can we create something powerful, meaningful, and beautiful, but most importantly we can feel accomplished and content in our work. I also fully believe that when we choose to do good above all else, that comes right back to us. Good for good.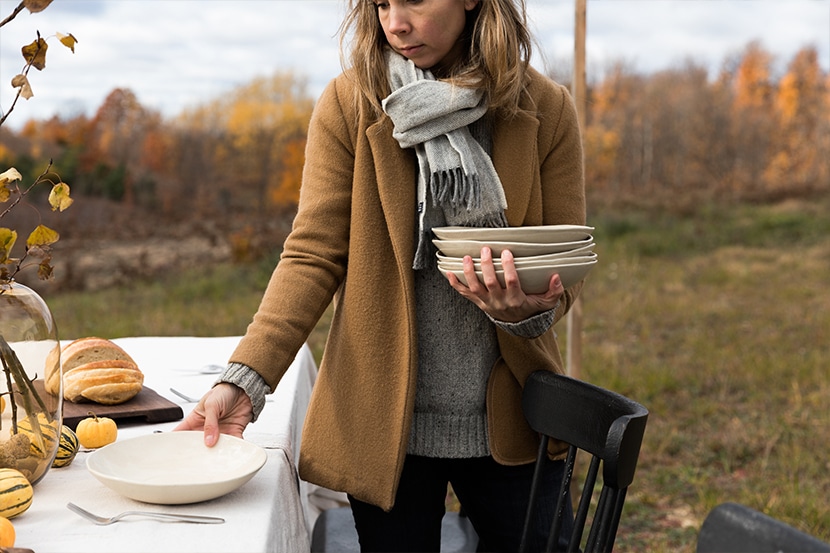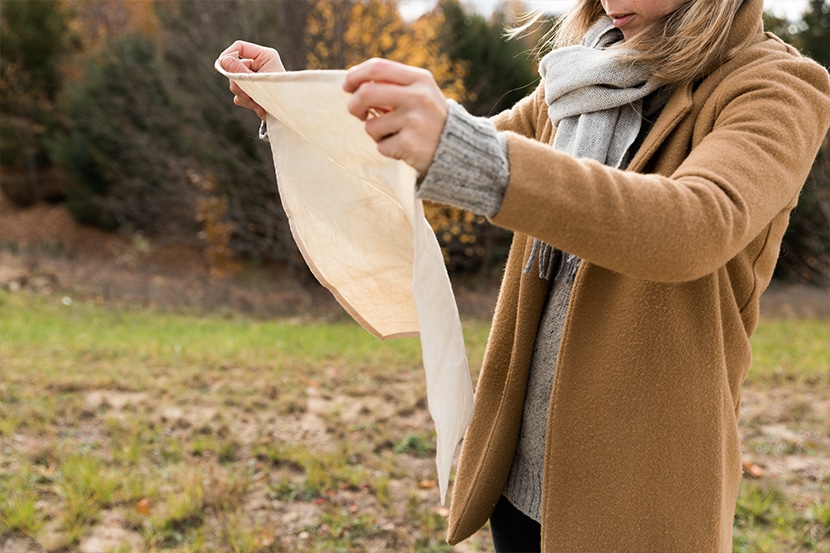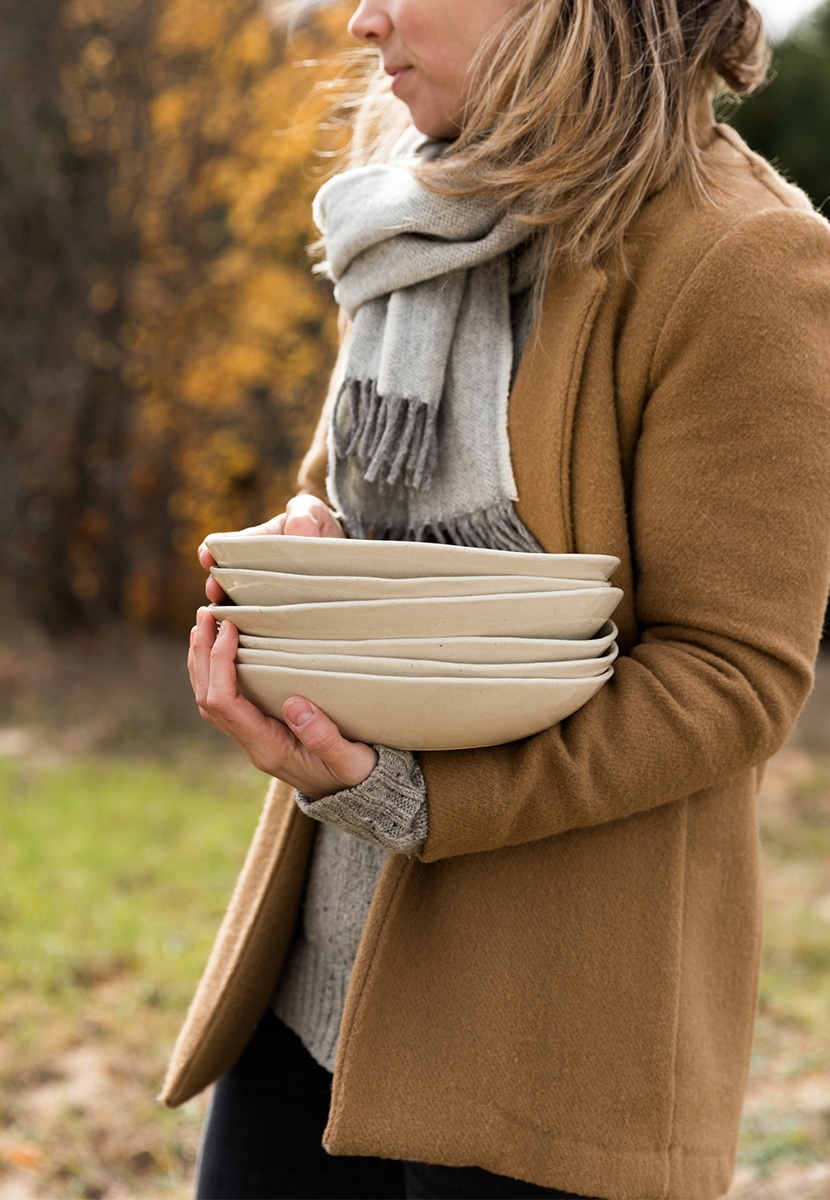 So, as we speak, every-time a plate sells or a napkin heads to a new home or a print is made for one of you, know that there is someone amongst our community here in the Great Lakes, that has more work and can pursue their craft. Our ceramicist will be able to pursue buying a new kiln, our woodwork will buy new equipment to turn new products we can buy from them, we can bring work to a small farm in Good Hart that sheers wool, we can hire a weaver to do the thing she loves the most, we can hire a new mom to sew for us and stay home with her baby at the same time, we can dream bigger about the ways we can we can hire more makers to make beautiful things, and we can hire an artist who moonlights her passions. Every purchase to us is more than just another napkin or plate in your kitchen, it is a lift to our community here in Northern Michigan and the Great Lakes.
This is how I know I am doing the right thing with my life and all that has been given to me. To be a good steward of what is already in my hands and to ultimately do the greatest good for an area that has inspired us all these years. Each piece intentionally created to tread lightly on this earth from natural processes, to all recyclable packaging, to keeping things close to home. This is a brand I believe in and I believe in every hand that touches it or else it wouldn't be stocked. All the good coming from one small step is overwhelming to me, not just because it was my dream, but because at the end of the day I know that someone will breathe easier because of this dream.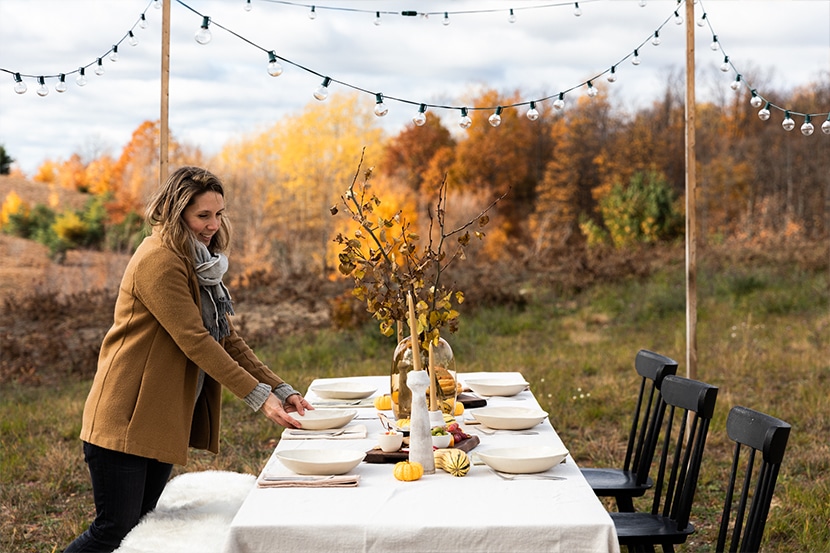 The Fresh Exchange Store has entered the world now and the future for its existence is bright and full of hopes. There is sooooo much work ahead of us but it is work I believe in and that brings me out of bed every morning (well and my son). Good for good, my friends.
Thank you for all of your support! Now go so see what we did.