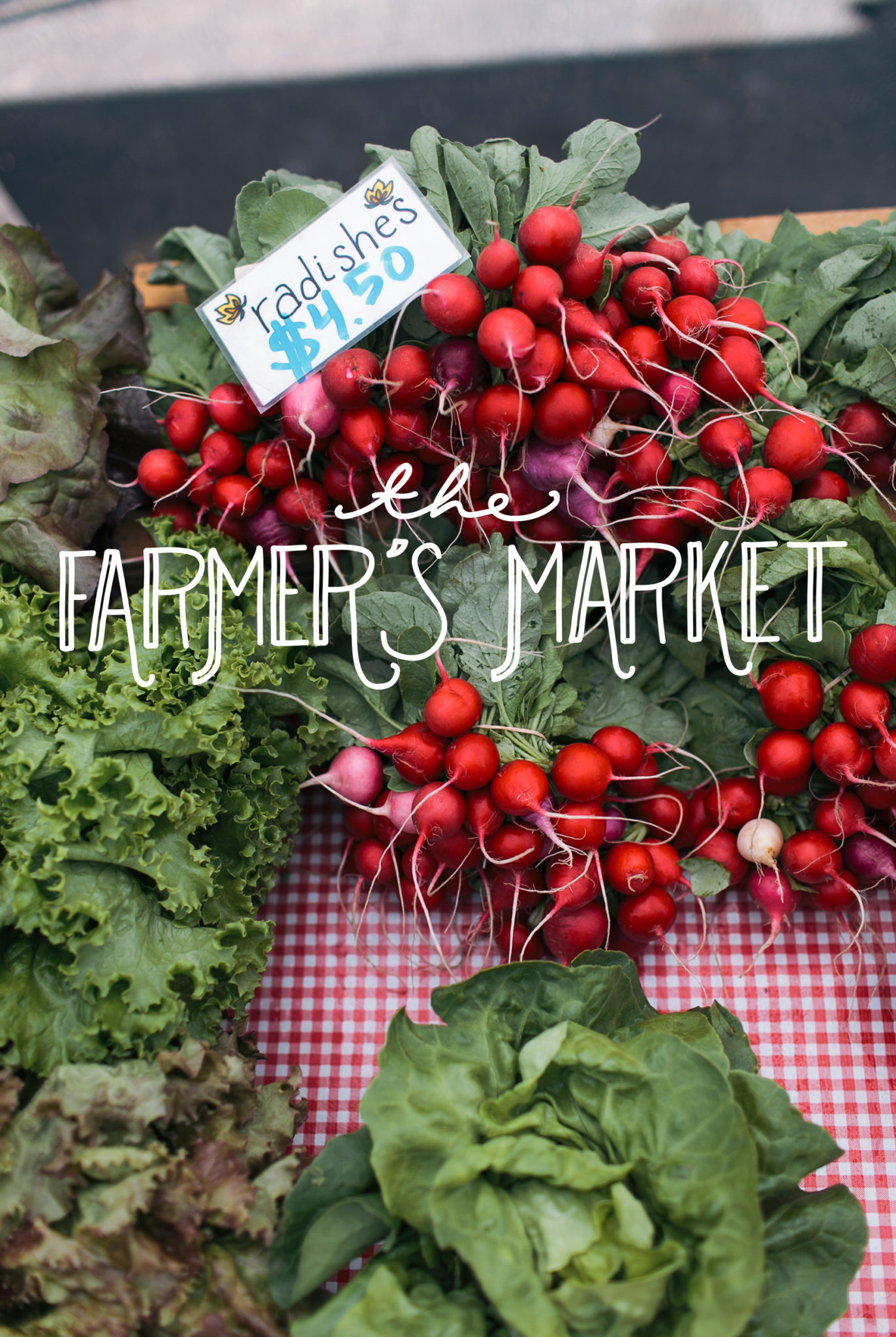 Even when you have a garden I believe it is extremely important to utilize and participate in your local Farmer's Markets. We have an abundance of them in Northern Michigan during the warm months and I always cannot wait to get to them and hunt for yummy fresh items to bring home and use for dinner or snacks throughout the week. We went to the Sara Hardy Farmer's Market right downtown Traverse City. There is another awesome one out in Suttons Bay as well…word on the street is that is where Mario Batali does his market shopping when he is here.
This weekend we went for the first time and I had wanted to pick up a few larger ready to plant plants especially Kale, Tomatoes, and Peppers in order to spread out our harvesting times. By purchasing a few ready to plant-right-now plants I can start harvesting a month or so sooner than I would have if I had just waited for my sprouts. Purchasing your plants at the Farmer's Market from a local farmer that grows organically from harvested seeds helps insure that you are getting quality plants.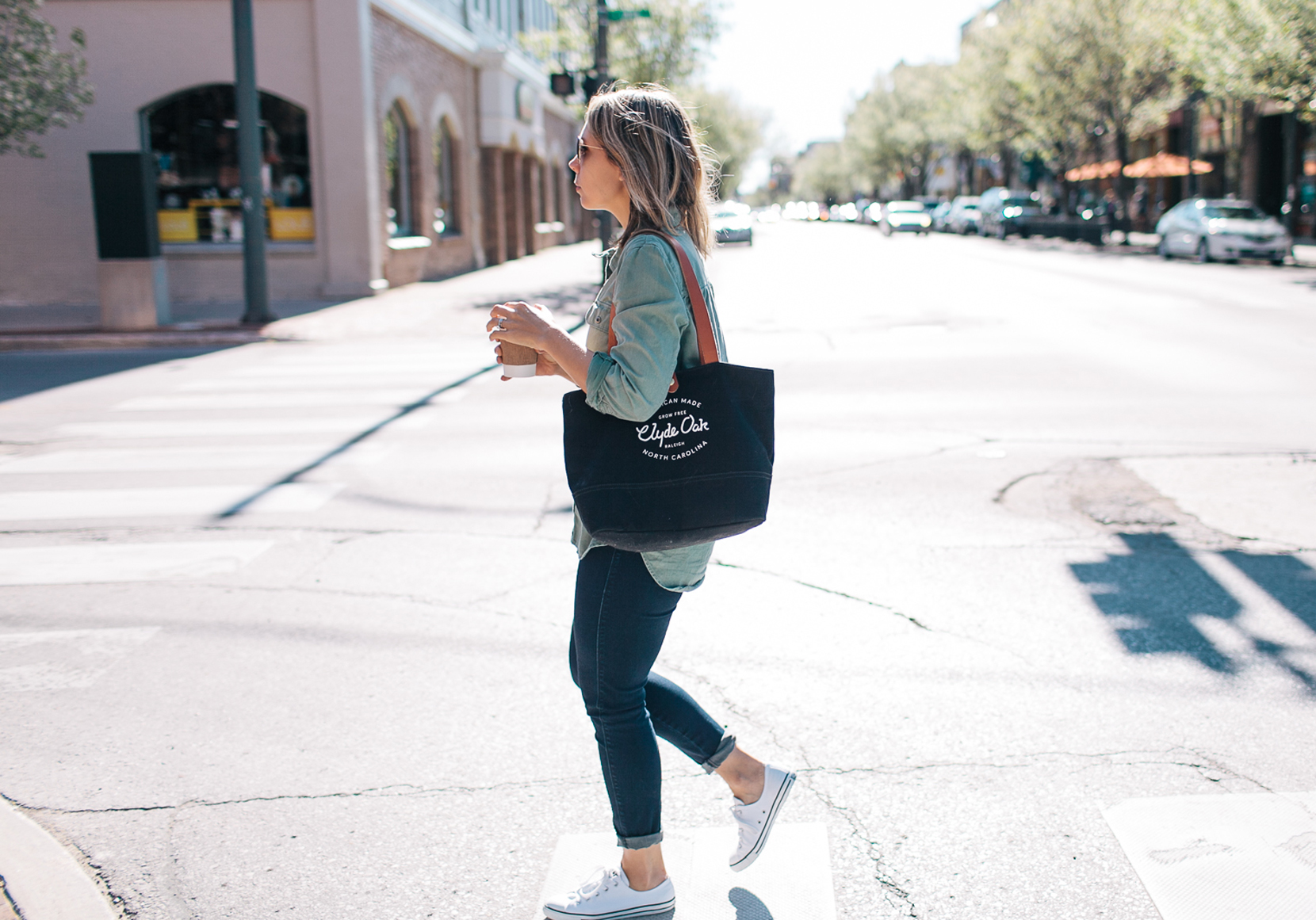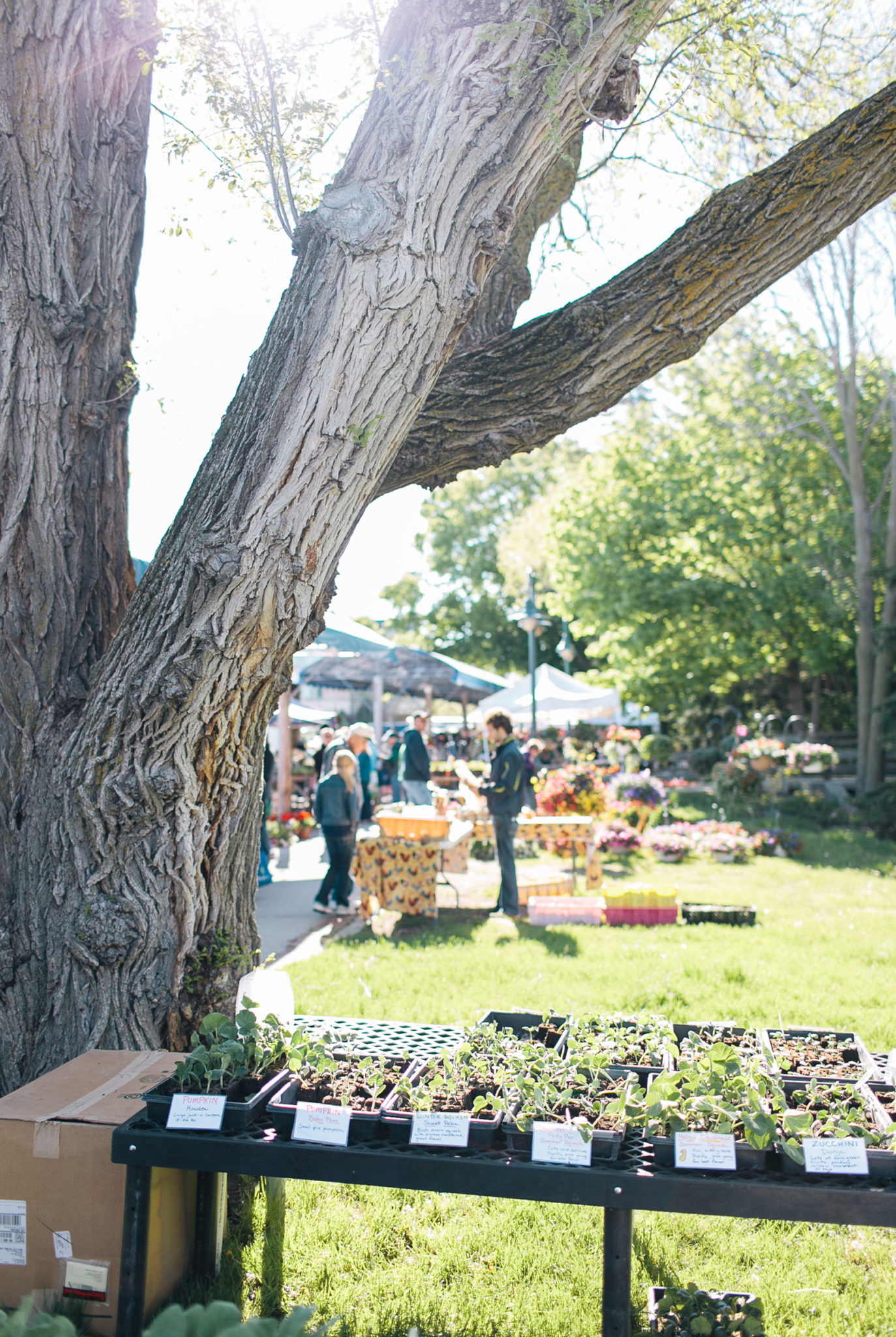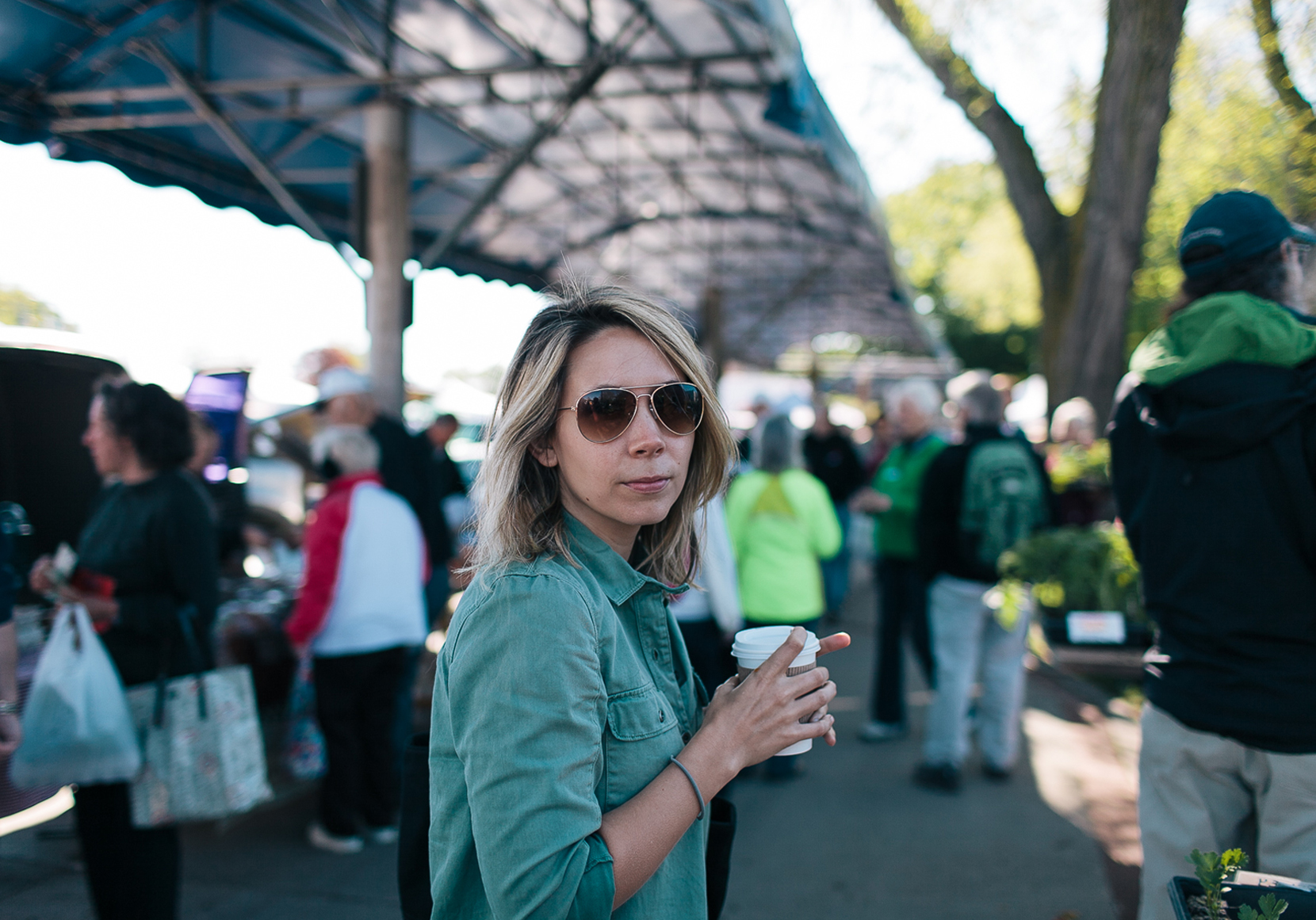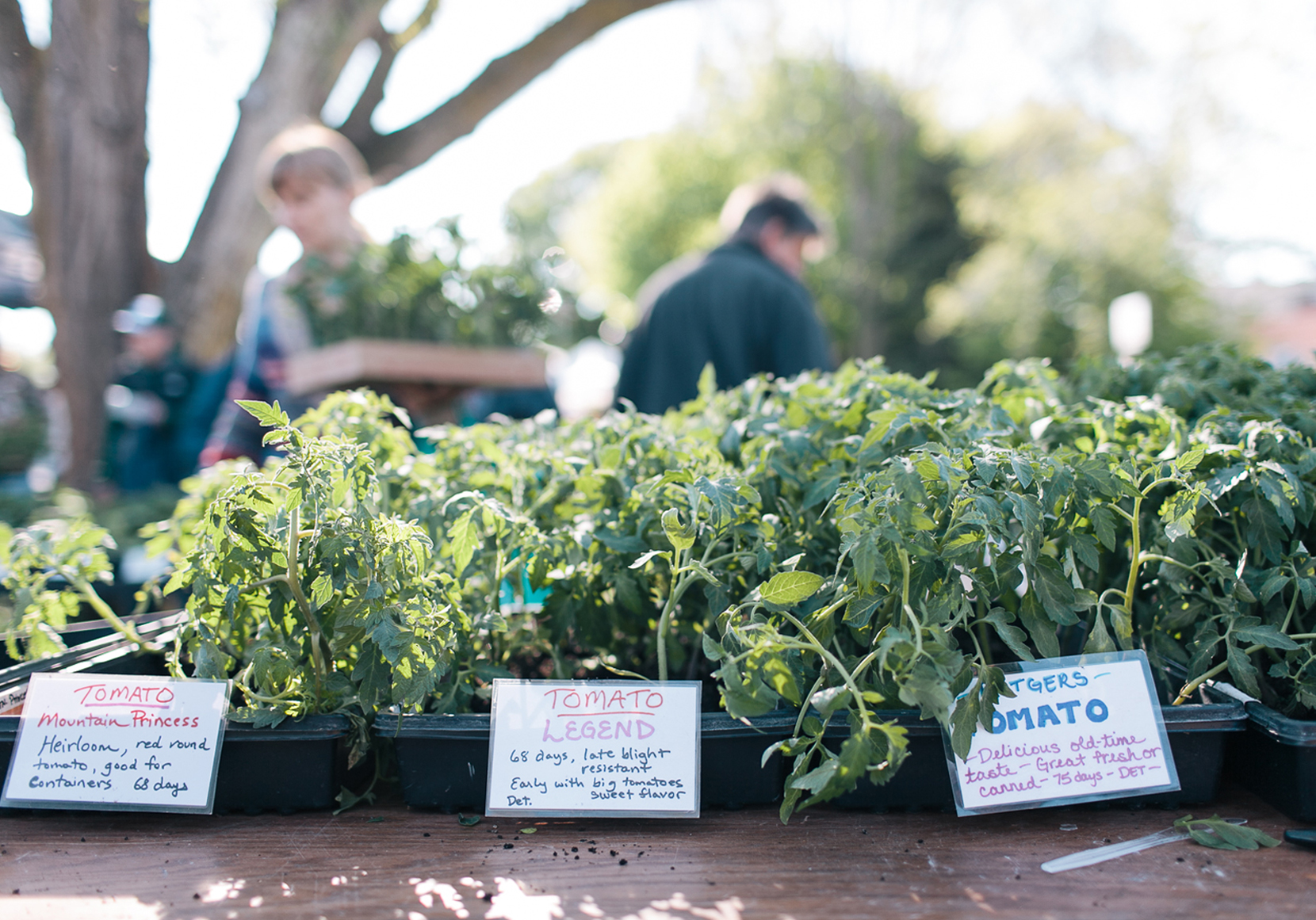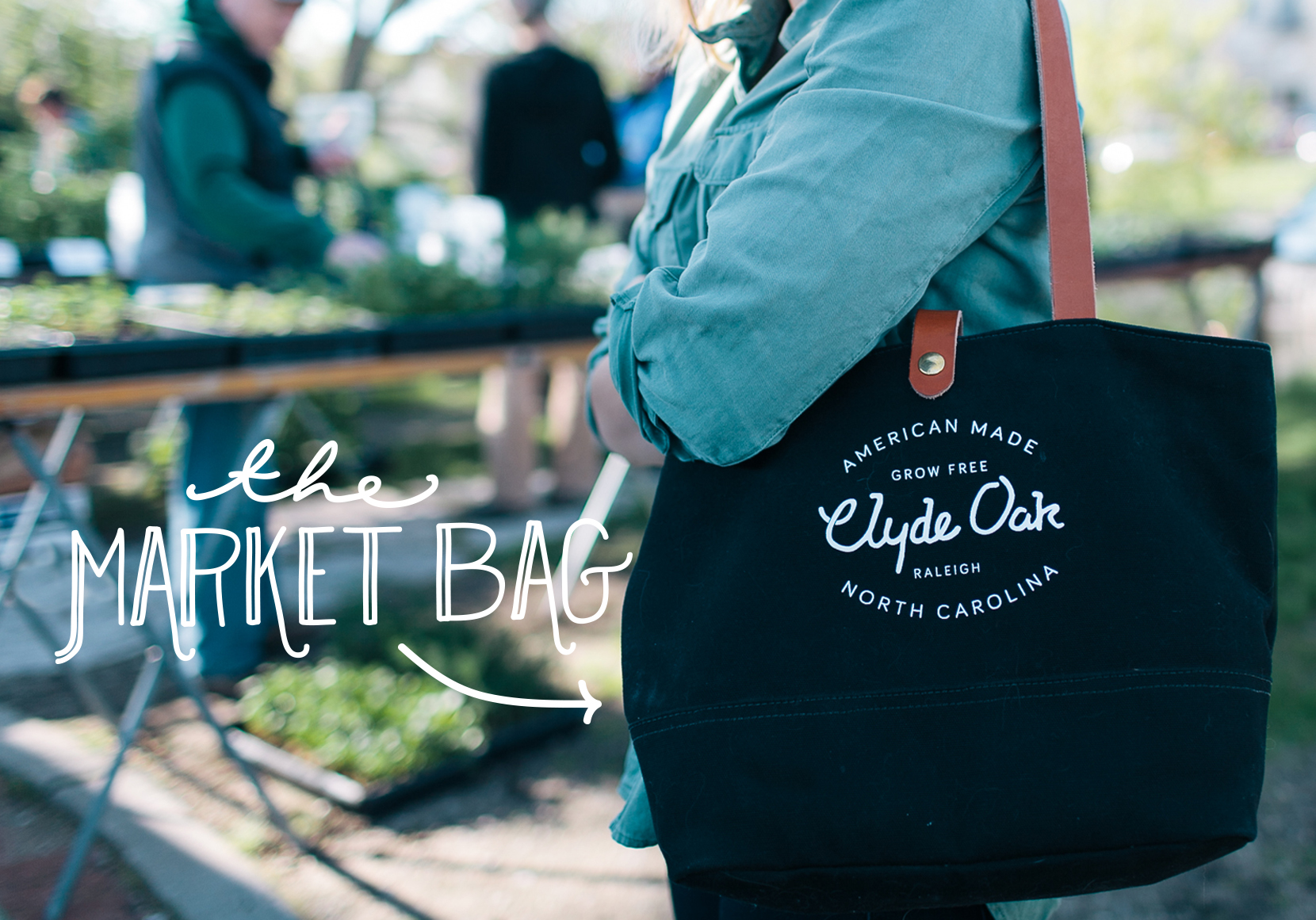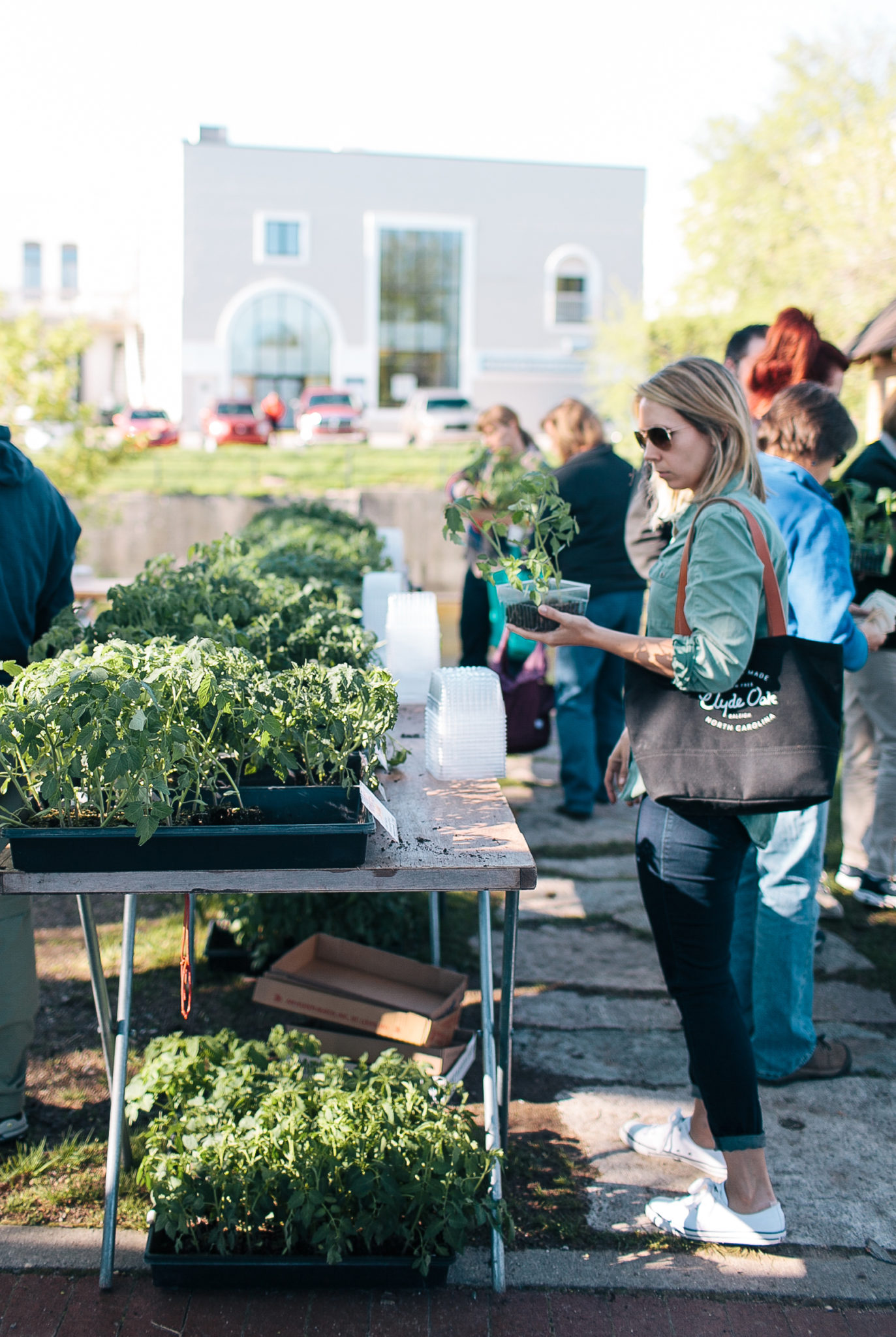 Now you may think buying quality plants at the Farmer's Market is more expensive but this is not true. We purchased 20 plants for only $25 which was actually cheaper than if we went to the garden store and I got to talk directly to the farmer who grew the sprouts himself. The other thing is  that that $25 will give us enough kale, tomatoes, and peppers for over 3 months which would normally cost well over $300 if I were to buy them at the grocery store or even back here at the market. Another great reason to put the time and effort in to even a very small garden.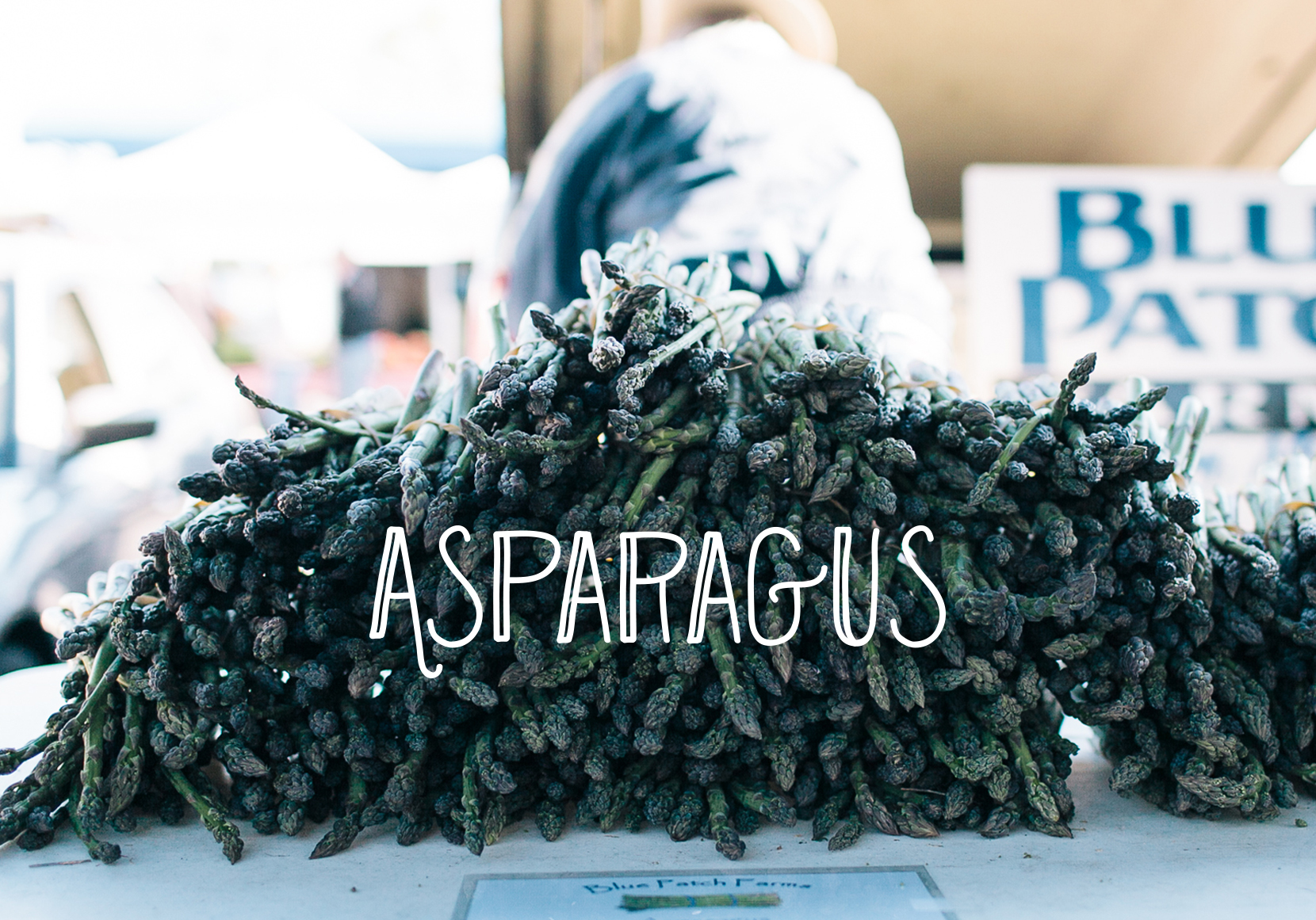 We also picked up some other things to take home for dinner and for other snacks throughout the week. I purchased 2 bunches of still-covered-in-sand asparagus for $5, 2 bunches of picked that morning kale for $5, and I got the prettiest bunch of radishes that were my one splurge at $4. Honestly it was still cheaper to purchase these things here than at the grocery store in the organic section. Normally I pay $5-$7 at our co-op for 1 bunch of asparagus even this time of year when it is in season. I also have spent all winter paying between $3-$4 for 1 bunch of organic kale. So I think it is worth the brisk morning to wake up and grab these super fresh veggies from the farmers.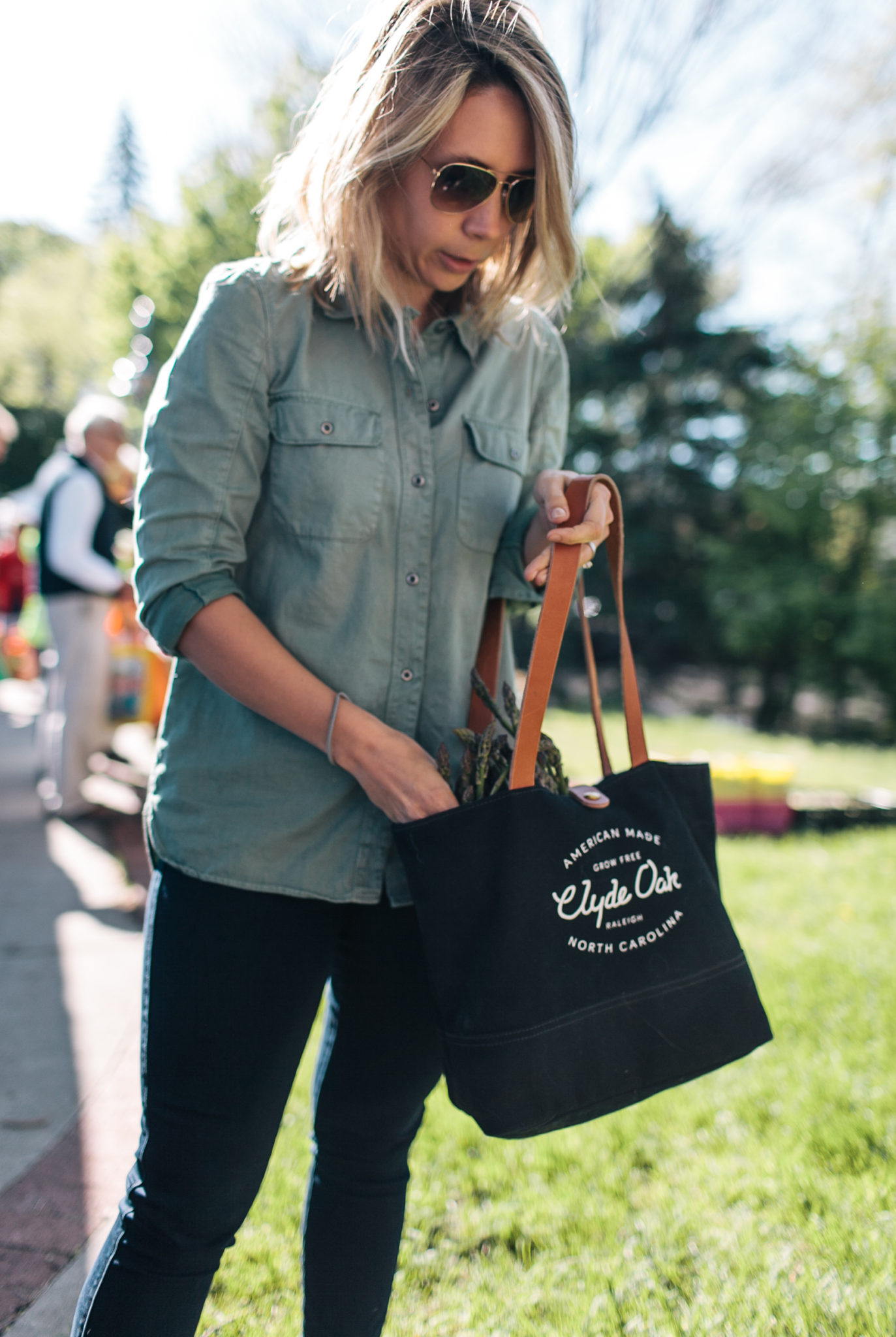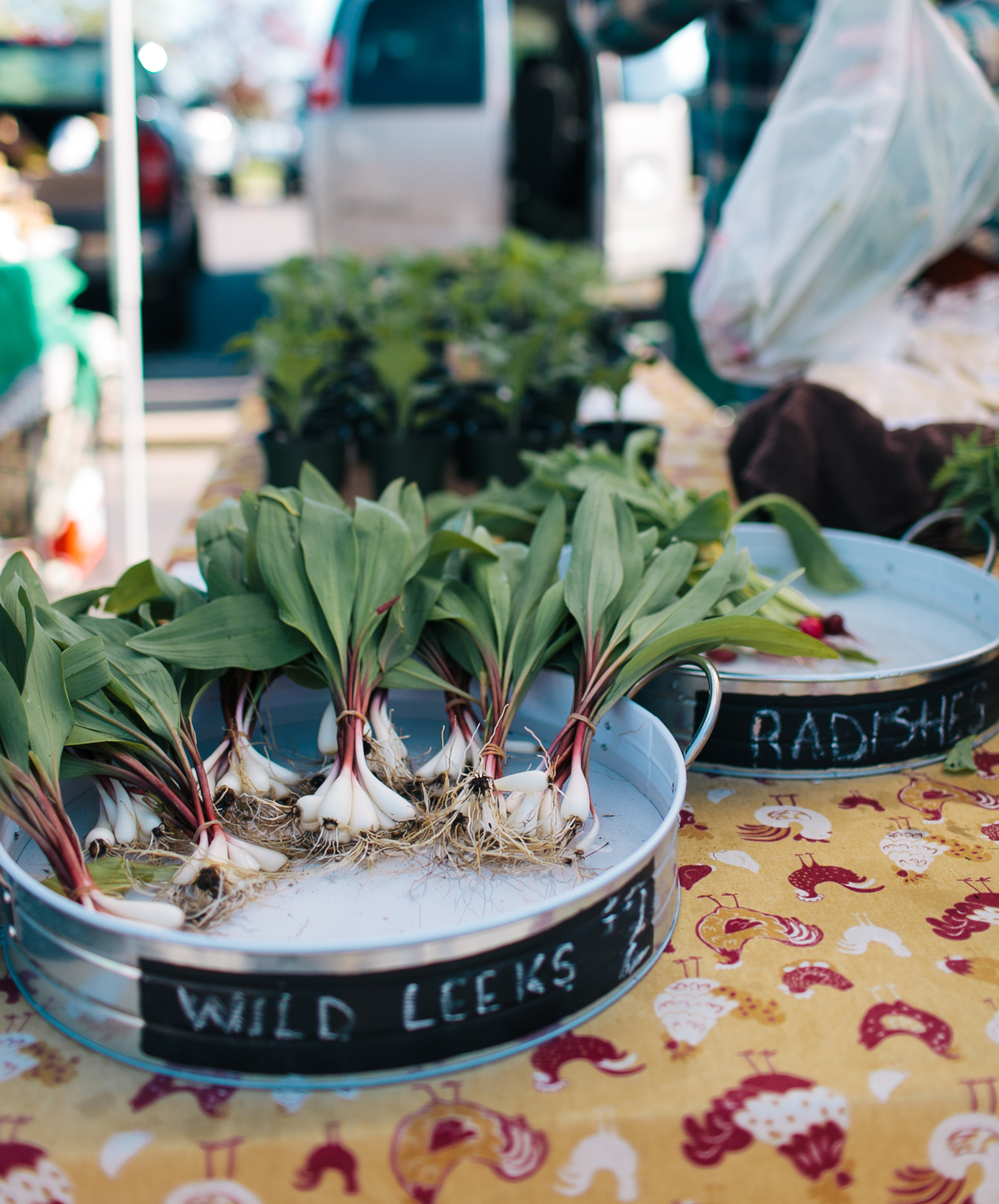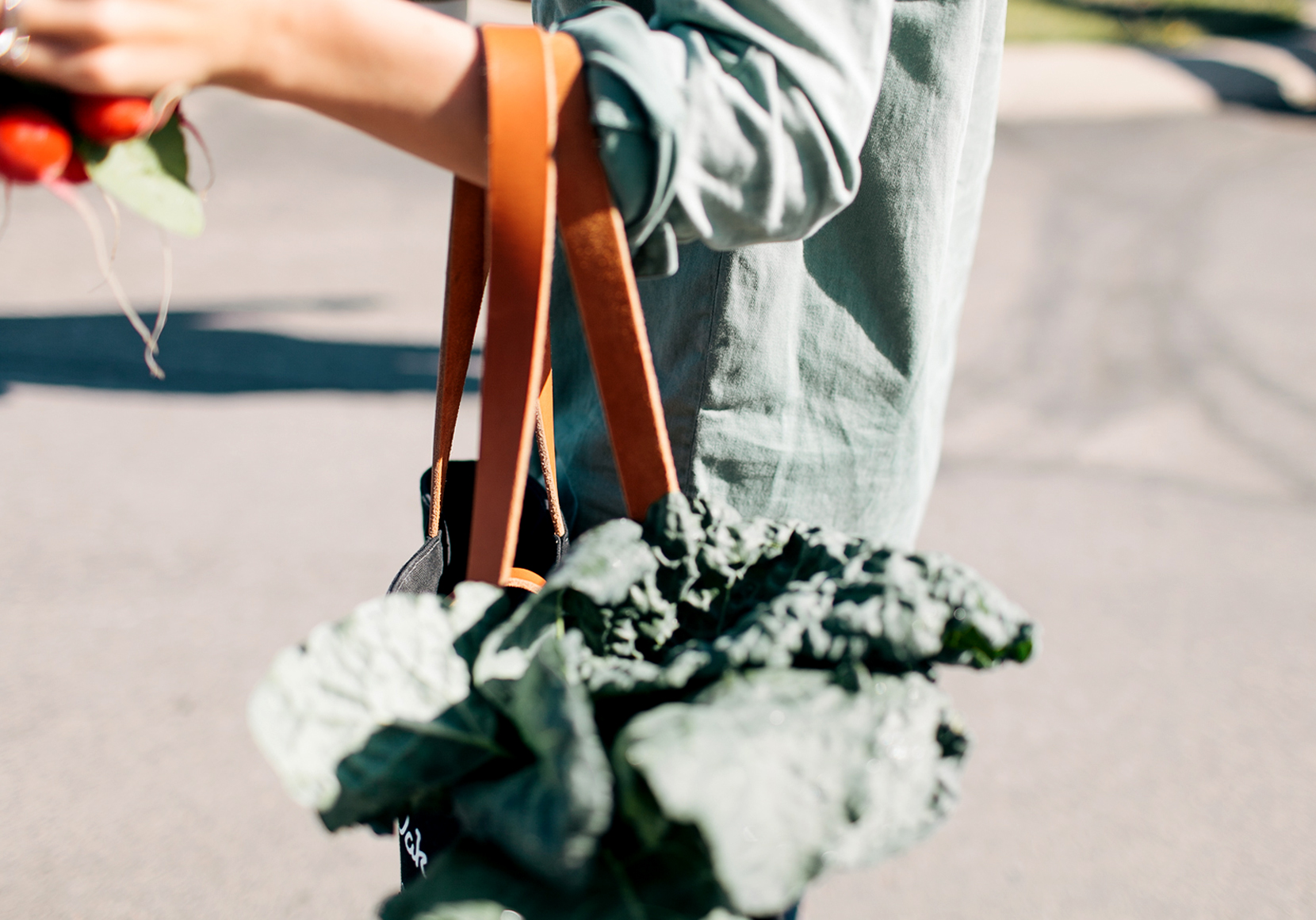 The Farmer's Market really is an important place. It is more than just about saving an extra dollar or even being hip and saying you went, it is about the personal interaction with the farmers who grow your food and supporting them in their craft. You should know where your food comes from whether you grow it yourself or pay for it from the farmer himself who tended to it. It is important to invest in good farmers just like it is important to support those who do artisan work. Farmers are artisans too. Tending to crops is an art and we so often forget that. Buying local is more than just helping the economy, it is about supporting the community you live in to do what is does well.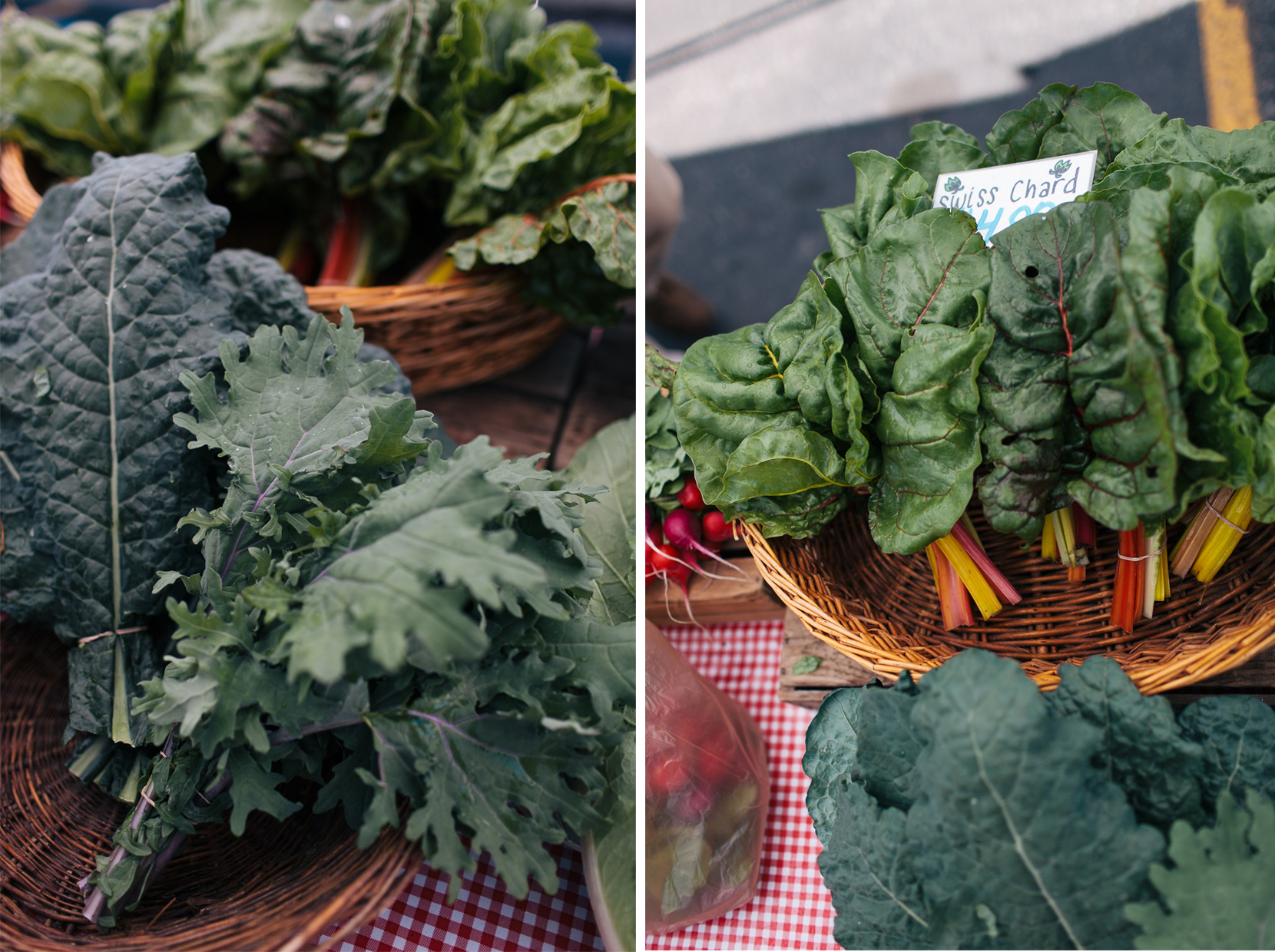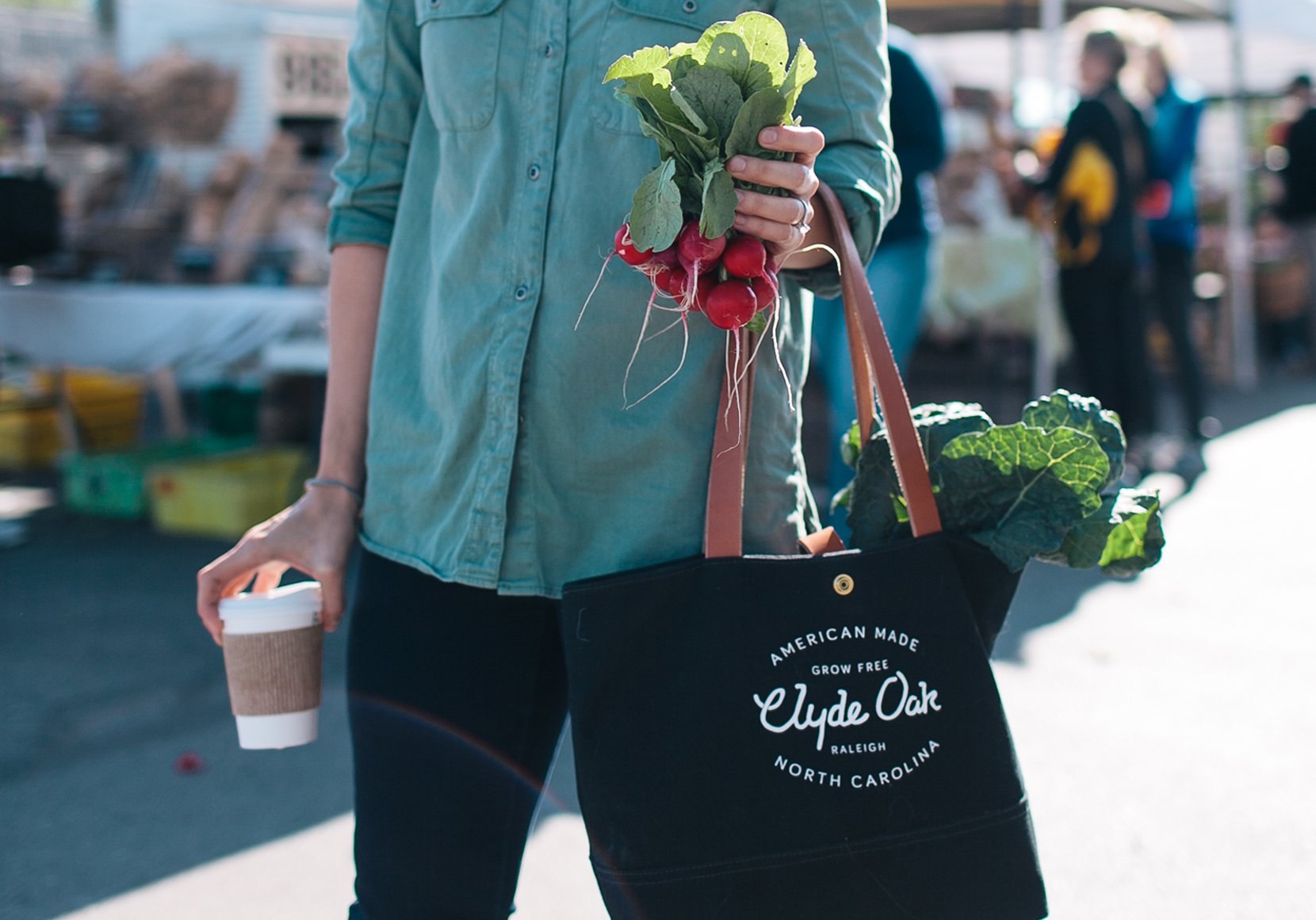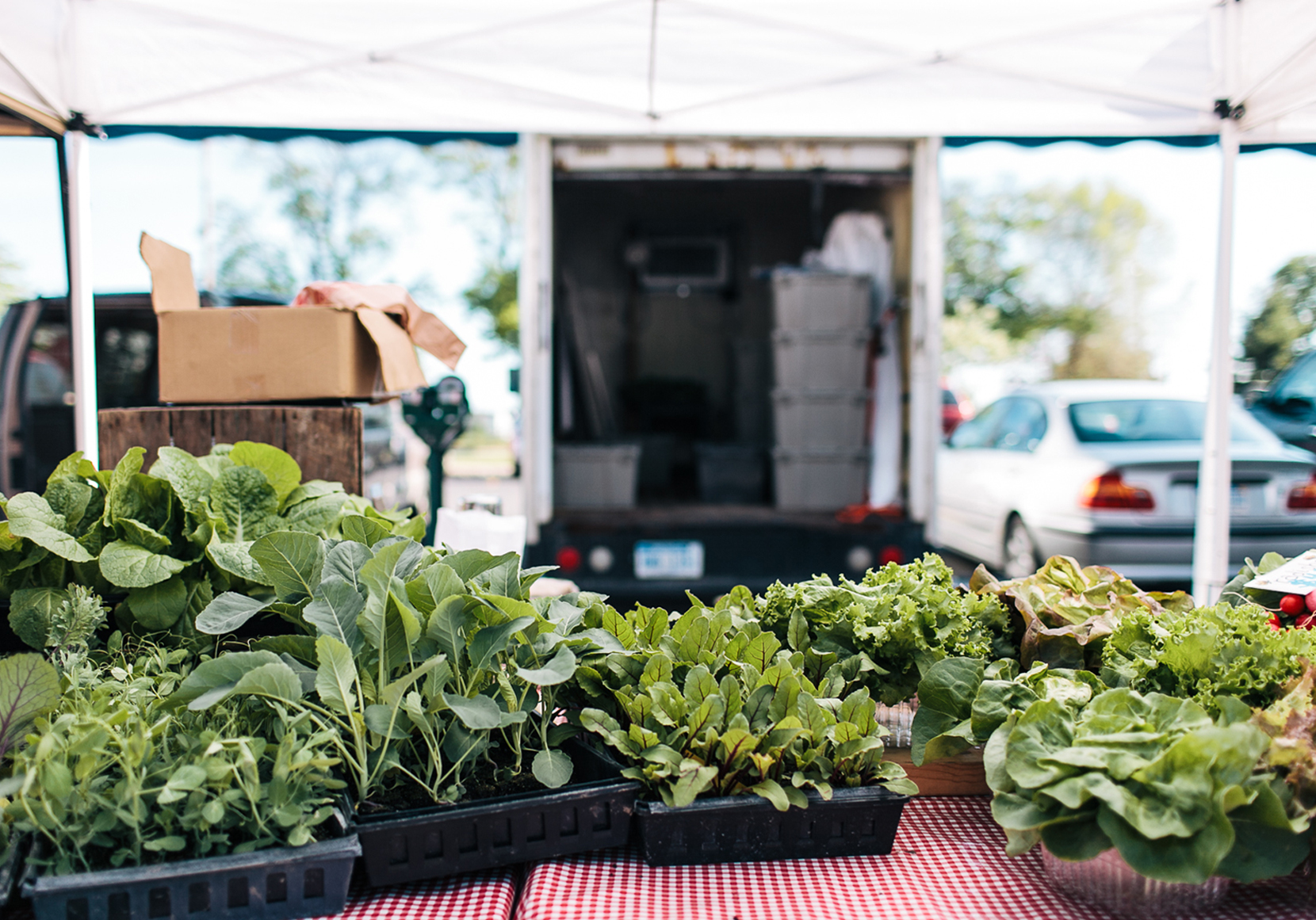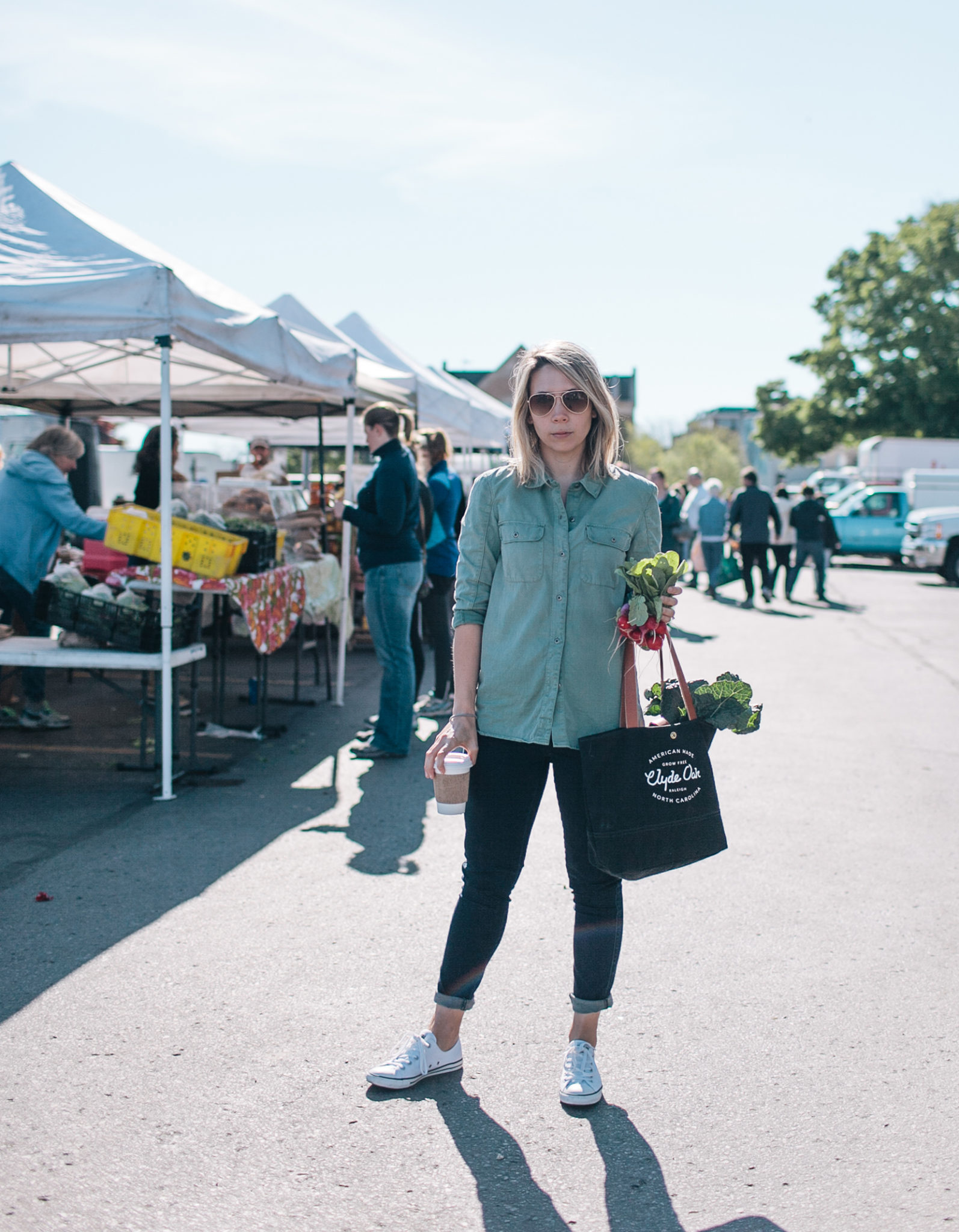 To find a local market google or call your chamber of commerce or city hall. They will have information on where to find the closest and best markets near you.
Happy Wednesday friends. What are you finding fresh near you right now?
Outfit:
Button Down: Madewell Worker Shirt ( I live in this shirt ) 
Jeans: Madewell – Madewell Wash Skinnies
Shoes: All Star Converse
Bag: Clyde Oak – Market Tote