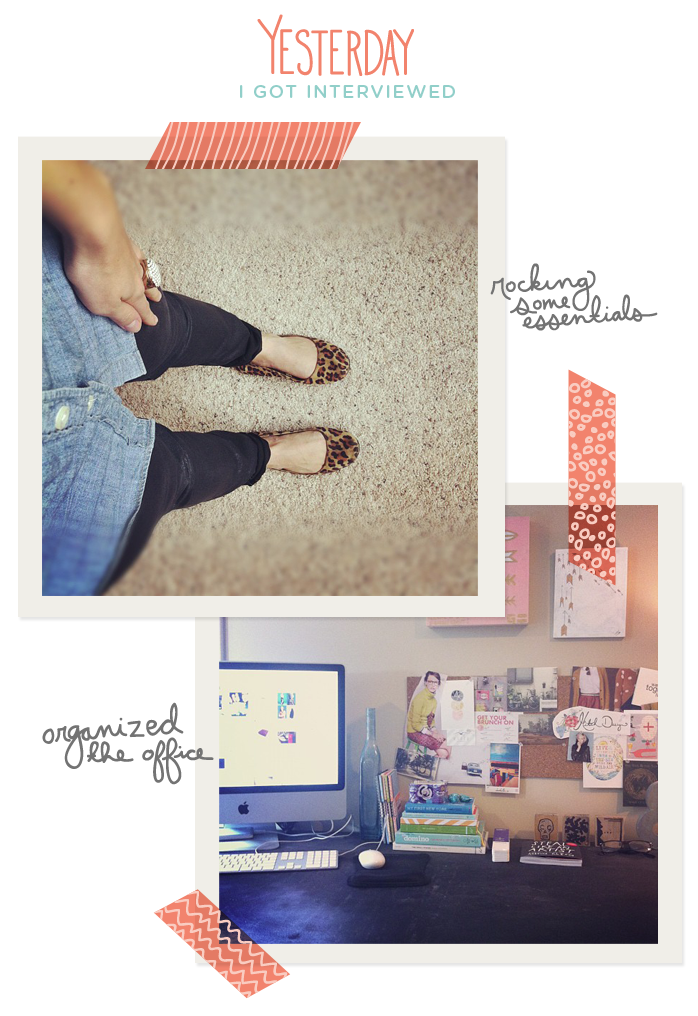 Talk about doing things that scare you, yesterday I was interviewed by a local news station. I don't do things like this very often but I am always up a challenge and I had a blast with this one.
I rocked some of my essentials (minus the heels and instead flats) and actually organized my desk. This is quite a task as normally by Wednesday or Thursday the desk is a little bit of a mess with sketches, notes, plates from snacks, and pencils all over.
It feels good today to have a clean desk though and I am very excited to see how the feature came together!! Did you do anything this week that scared you a little but did it anyway?