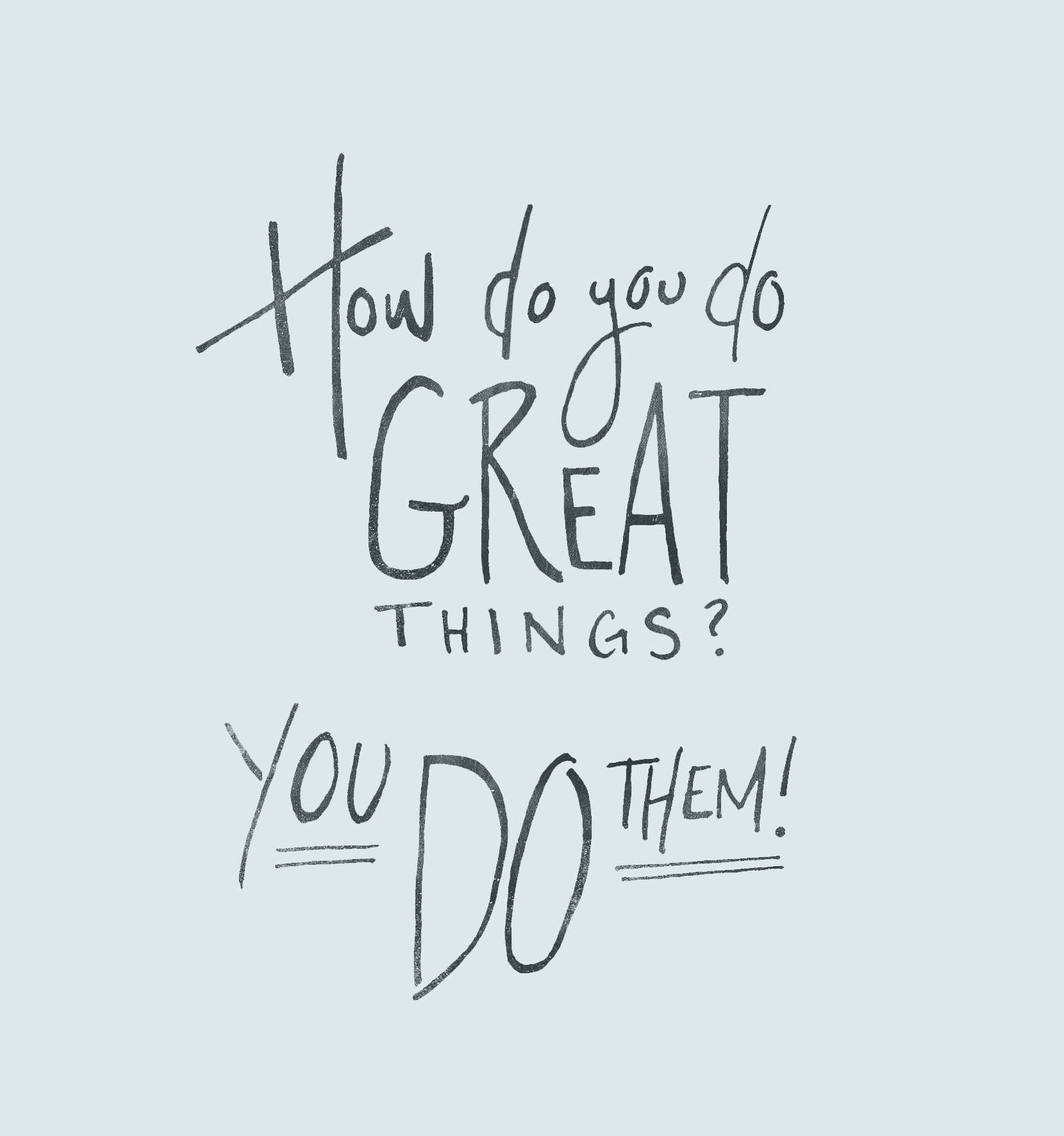 You will never create what you want if you never actually create.
There are times we all get frustrated and wish we would have done that or would have thought of that. The truth is all it takes to create what you want is simply to begin. The more you create, the more you do, and the more you push yourself the better your work will be. The creative journey is not easy. It is extremely introspective and all consuming. You will have to give up things in order to grow yourself and to achieve the things you want, but the end result is one of the most rewarding things you will experience in life. It will make up for all the nights you said no to drinks with friends, all the times you turned off the tv and missed a new episode of Game of Thrones, or even those moments you spent alone all weekend just to focus on creating. Mike and I could give you the list of things we have said no to in our social lives to grow what we wanted and to build the business we dream about day and night.
This last weekend was another example of just that. Mike and I had a huge task of finishing up our new portfolio for Wild Measure. Anyone who has built a custom site for themselves as a designer knows the task that is at hand. We have dreamed about it and built it up in our minds as a very pivotal thing in our careers, but no matter the planning we do the most important thing we could possibly do is to do it. It is hard to stay focused when all we wanted to do was spend the evening downtown with friends, having beers, and enjoying Summer, but sometimes when you really want something you have to make the choice to make it number 1.
So as you go in to this week think about those things you have been dreaming, the work you have wanted to create, and the great things you always think about doing some day. Choose to make time to do them and make them a priority. What you choose to do with your life now is important to determining where life will take you in the future.
Before I leave you all for the day, I did want to share just a few things that have been inspiring as of late…Enjoy:
– This tiny desk concert on NPR with The National.
– We were on the App Store FB page for the promotion of Over during the celebration of the 5 years of the App Store. Check it out!
– This story had me in tears at my desk. Such a beautiful and inspiring perspective of having little ones and how they will enrich your life. It blew me away.
– The power of community described here is so beautiful and well said.
– Kathleen always inspires me, but this post really was awesome. May have to give a look in to our own daily grind.
– So excited and proud of my blog friend, Sarah Sherman Samuel. This girl has style and now has a shop that is gorgeous. Love seeing people chase what they love like this.