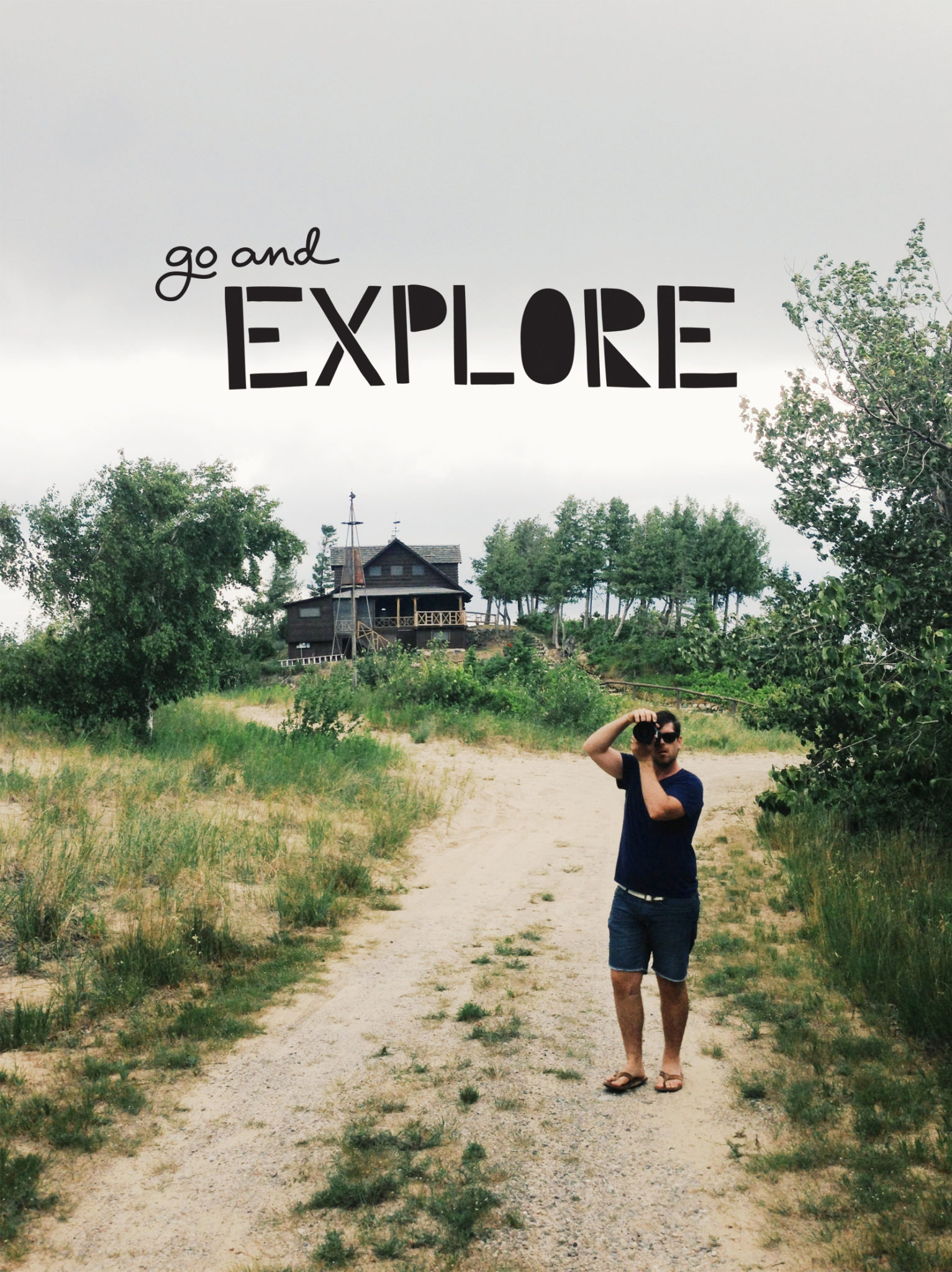 Today we drove north, yes there is more north of us, to Northport for a design client meeting (really excited about where this one is going…cannot wait to share) and then we went to a private residence to scout for a wedding tomorrow that Mike is shooting. Many people don't know this, but Mike shoots weddings up here during the Summer's for Weber Photography and I assist him at most weddings. It's really transitioned from something we did for some extra summer money into a true love. It has given us the opportunity to meet people and see places we would have never been able to meet or see. It may sound weird for us to do that, but the truth is when you own your own business you make hay when the sun is shining. The weddings we shot last summer allowed Mike to buy all the gear we needed for our trip to Europe. It means we give up our Saturdays and sometimes Fridays, but what it means we have more freedom to travel and take more risks with our business because we have multiple revenue streams. It has also allowed us to expand our design business to include photography and HD video. We will be talking more about things like this and about how we make decisions with our business.
Also THANK YOU SO MUCH to everyone who took the time to fill out our reader survey. It has meant SOOO much to us to hear your thoughts and know where our weaknesses are and where are our strengths are. But for reals it means a ton and as more of your comments and answers keep rolling in we are taking notes and honestly feeling far more encouraged than I expected. Maybe that sounds funny, but I was really frightened to open the gate of a survey. Anytime you ask for criticism, and anonymous thoughts, you have to be ready for some pretty large boulders of reality out there ready to pummeled at you. So either you all are just the sweetest things in the whole world for not telling me I show too many pics of Lake Michigan or we really are on the right track. So thank you. Thank you! I honestly cannot say it enough, I want to hug each of you and tell you how much your thoughts and ideas mean to Mike and I. I wish I could have you all over for dinner and we get to know each of you personally. Maybe one day :).
But if you have not taken the time to fill it out, please please take a bit of time this weekend and fill it out. Even on our drive up to Northport today we were reading some of your responses and making plans for future blog posts. We will have a summery post next week and some new announcements about new posts, features and adventures.
We are off to dinner with some good friends for the evening and have a pretty wild crazy weekend full of adventure planned so make sure to follow our instagrams (link in the sidebar). We will be sharing some really awesome things next week such as a Simple Evening, our adventure to a private area of Cat Head Bay Point (see that pick above? More of that to come), and a new favorite book for your shelf that includes my new favorite smoothie recipe!!! Enjoy the weekend my friends and make sure to spend time being present.
XOXO my friends! You all are each so amazing it kind of makes me feel overly emotional to think how lucky I am to have you guys.