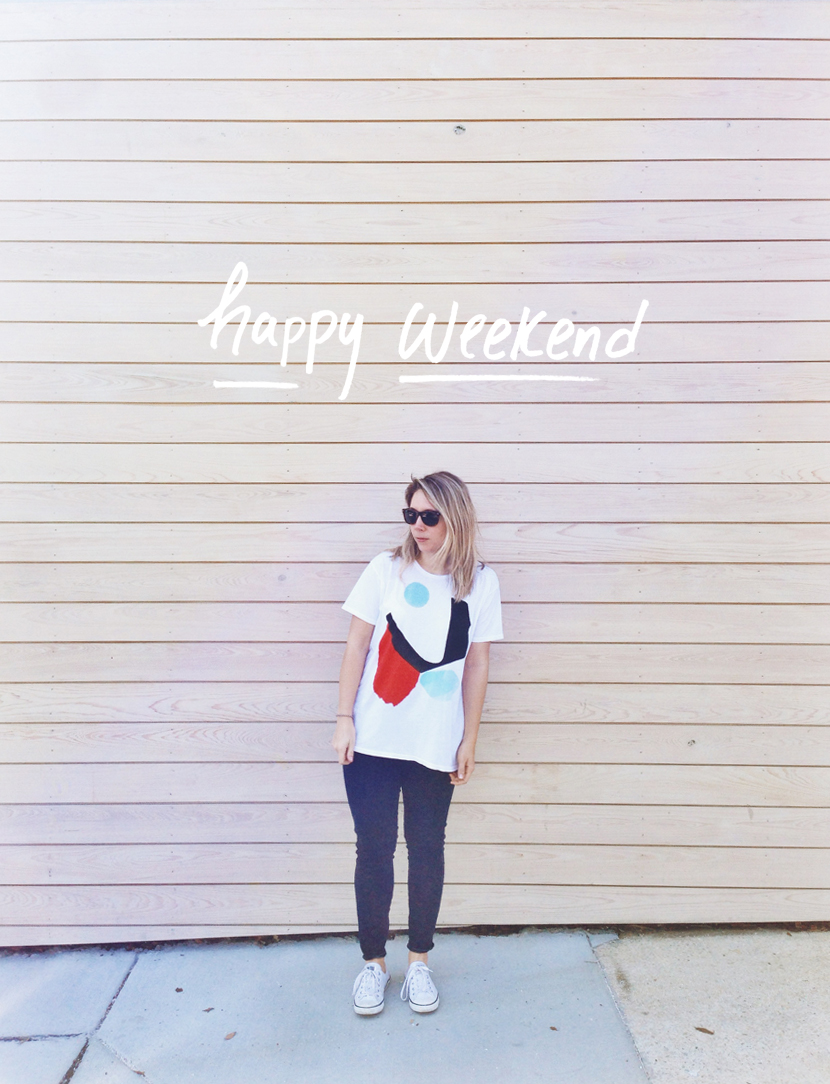 I cannot believe it is already the weekend. This week has kind of blown by with so much going on and lots of fun under our belt. We began the week welcoming in our brand new hire to Wild Measure and The Fresh Exchange. We will share more about this decision soon, but I will just say that it has taken me a long time to get comfortable enough to think about hiring someone. We are in the trial period right now, but I am excited to have help with so much of what we are doing here. We are hoping this means that we will be able to spend more time creating and doing what we love as well as enjoying the company of another creative mind among us.
All that to say, it has made us take our routine more seriously, which means we have been going to bed earlier and waking up earlier. We are well rested, but it has definitely been an adjustment to wake up before the sun some days, get a workout in, and be showered and dressed by 8:30 AM each morning. I am slowly adjusting to this rhythm and still trying to get over my desire for late nights of a glass of bourbon and creating.  I am finding that those moments now hit healthier times such as mid afternoon instead of 2 AM.
This weekend we are planning very little other than a dinner with a few friends and getting prepped for our last full week of work before we head to Spain…crazy town! I am hoping to finish a lot of posts and prep some content that will be ready for you even after our trip. Last time when I came back from Paris and Italy, I really had a hard time readjusting to the every day movement of blogging back at home after blogging nearly everyday about our trip as it was in motion. It was like I didn't know how to blog unless I was wandering streets all day and then coming home to share our experience. I guess when you do that consistently for nearly 6 weeks it becomes a system in your mind, and you forget about how things used to be. All that to say, I am spending time creating content that will be prepared for our return to make our adjustment back in to life after our trip a little easier this time. Hoping a sunny weekend will mean there will be a lot that gets done!
Anyways, here are some fun links to catch this weekend no matter what your plans are. Just a few things I have discovered this week.
1. Mike and I have been dreaming about setting down roots lately and when we dream about that all we can think about is having a house like this one one of these days. oh sigh…
2. I did an interview with Blog Society this week! I share advice about growing a readership, what I am listening to now, and even more secrets you may not know about how I feel about blogging and creating!
3. Did you see the Madewell collaboration with Erin Wasson? I think I have a new style crush.
4. Chatted this week with the amazing mom and daughter duo behind The Cook's Atelier in Beaune, France. They are doing some gorgeous things and I feel this video only captures a super small bit of the beauty they create daily.
5. Have you read The Artful Desperado? No? Then you need to change that. Gabe, a blogging friend of mine, is crazy talented and quite the eye for great art as well as creating his own gorgeous content. Check it out. I think it will inspire you this weekend.
Outfit: RayBan Sunglasses, AYR's New Graphic tee (Love the fit of this tee especially for Spring…grab one while you can they are limited edition), Madewell Skinnies, and White Classic Converse