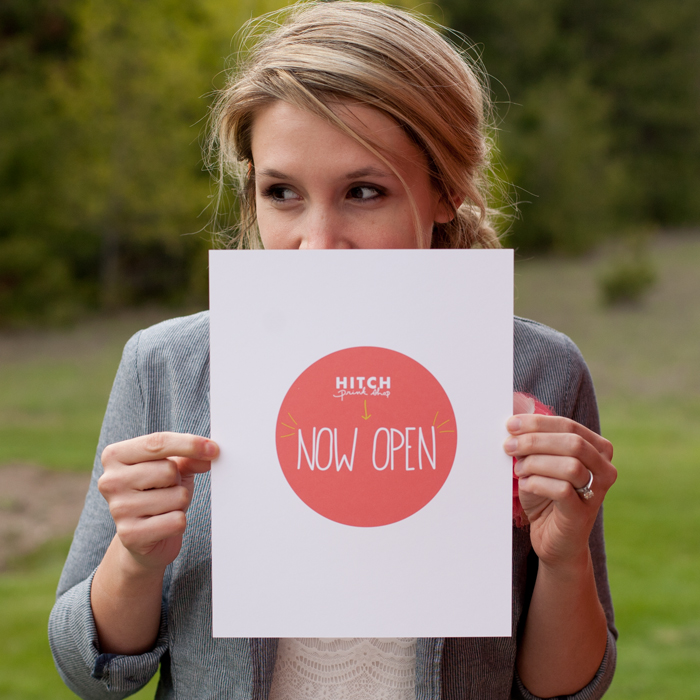 I am over the moon today to announce the opening of Hitch Print Shop today!! It was amazing all the sweet words you all wrote last week about launching today. I was overwhelmed by your support so thank you thank you it means a lot!
This weekend has been about working kinks out of the site, editing images, and well figuring out how to announce this to you all. I am so excited to share my work with you all and to see it on your walls and in your offices over the next few weeks. I also cannot wait to send out all the prints to all you who order them!
To get you all even more excited I am giving away one single $20.00 print to one lucky reader!
Here are the details:
You can enter by doing one of the following. Extra points for doing all three!
   1. Leave a comment below telling me which print you love the most from the shop.
   2. Following Hitch Print Shop on twitter
   3. Liking the Hitch Print Shop Facebook page.
Also I am so excited to see these in your house after you guys order them so please please email me photos!! I am hoping to share some of your sweet photos on the blog and on the Facebook page.
On a side note I have not forgotten Make it Happen. A new Make it Happen will post tomorrow!! Don't you all worry

Excited to announce our winner! Lauren Hayes who liked the Print shop on Facebook and Twitter! Thanks so much Lauren for all the love. Shoot me an email and tell me which print you would like from the shop along with your mailing address and it will go out asap!