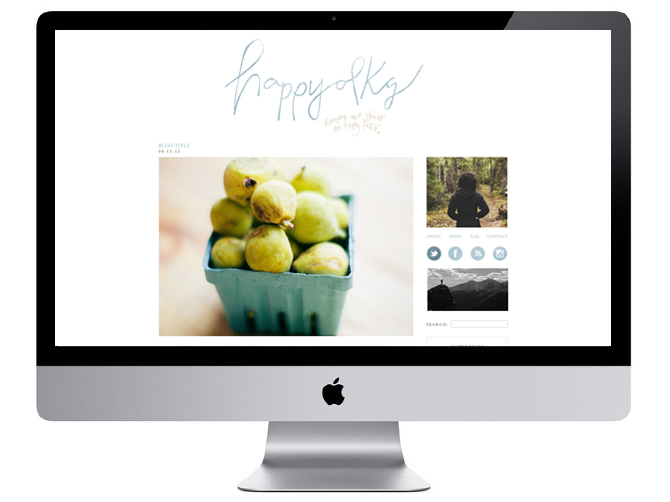 I know it is that time of year to be grateful so I am going to be really thankful right now. My clients are wonderful, TRULY! I am a very blessed lady to work with so many amazing, creative, inspiring, and passionate people. So when Kelsey and I got in touch I knew this would be nothing short of a great experience.
Kelsey and I have been blogging buddies for a while. Her blog was always a favorite for recipes, adventures, and oh yeah this girl can write. It was a total honor when she decided it would be great to work together. Kelsey and her boyfriend Shaun have create the blog Happyolks together. It is beautiful collection of healthy great recipes, gorgeous images and videos, and sharing of their lives. It is one of my favorites.
Kelsey's goal with her new design was simple…really it was just that simple. She wanted to incorporate many of the same elements she had before but simplify and make it less cluttered. We cleaned it all up, made her recipes and content the focal point. Then for the logo we took her handwriting (yes Kelsey gets the hand writing credit on this one!) and I took her drawing, touched it up, added color and added texture. It was the perfect collaboration and it all came together just as we had dreamed.
Seriously a real honor to work with this lady. She is massively talented and passionate so make sure you are following her blog!!