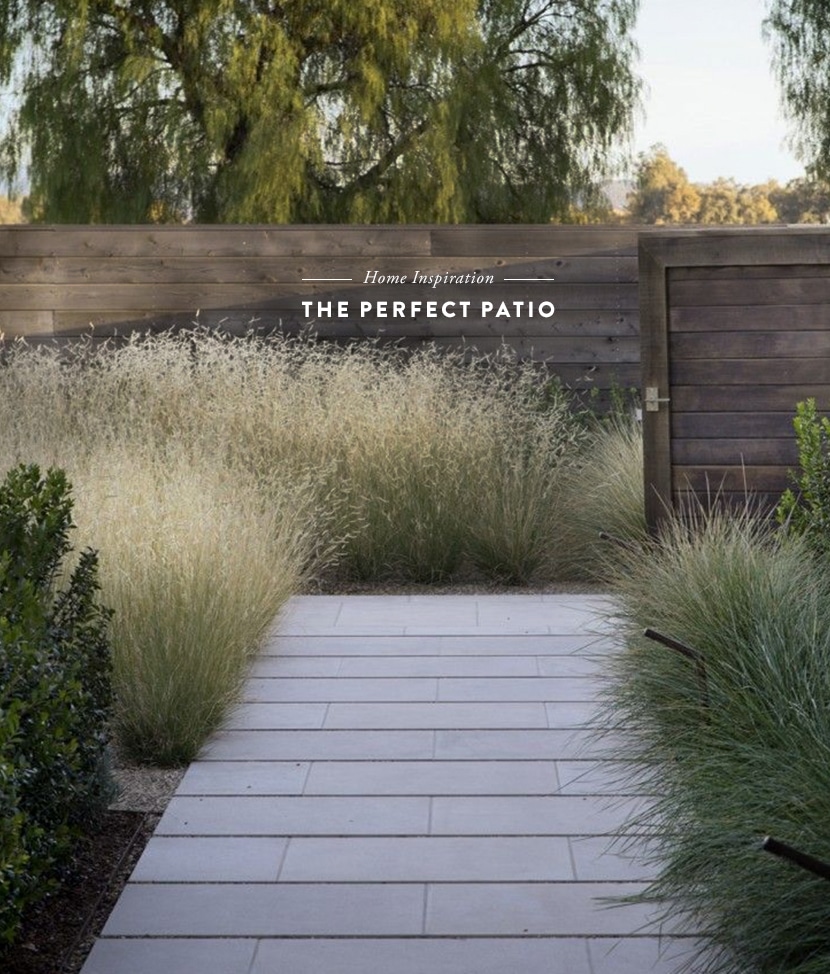 Image via: Gardenista via Matthew Millman
We are about to venture into creating our "ideal" outdoor space. One of the reasons we loved our home when we bought it, was the number of things that weren't done, such as the landscaping. This has left us room to make our mark on our new space. It has been fun to think about having the chance to shape something that will be so important to our life. Of course we have lofty ideas of what we want, who doesn't? We also have realistic ideas as well. We have gathered a lot of inspiration and I wanted to quickly share it with you. We will be sharing some of the updates little-by-little every month and even will be sharing some great DIY's as we venture through this process.
With that being said, I wanted to highlight the basics of how our outdoor space is about to change in the coming seasons. My hope is both to show you my vision and to simplify all that inspiration into a direction that makes sense to us. So, here are some of the key things we plan to accomplish this spring and summer during our first year of home ownership. Some things are sexy and some are for sure non-sexy. Honestly, I am pretty sure none of you want to see how we dug drainage canal, graded our yard, or ripped out our chainlink fence. Maybe our email subscribers might get some of the behind the scenes and some videos will show the non-sexy moments of making all this happen ;), but we will for sure link to any blogs and youtube channels that show how to do those things properly. Enough talk. Let's show you how we plan to take our average deck and made it into something modern california-cool and also transform some other key pieces of our yard. We are also planning on creating a vertical garden DIY that you can make no matter where you live. My hope is to make this easy, simple, and attainable for you. Hopefully you will be empowered to take on a new project you have been unsure of how to tackle in your own outdoor space. We are completely unprofessional and plan to learn as we go, make some mistakes, and fix them. You get to experience the results and some great tips. Does that sound fun? Cool! Glad we are all on the same page. If you're planning to build a deck or patio in your yard, make sure to inspect the soil first and determine whether or not it needs soil stabilization before you proceed with the construction. In addition, you may want to purchase Aluminum Deck Railing Systems so you can install a safety railing around your deck or patio.
So, here is our inspiration for our soon-to-be dream backyard and garden space: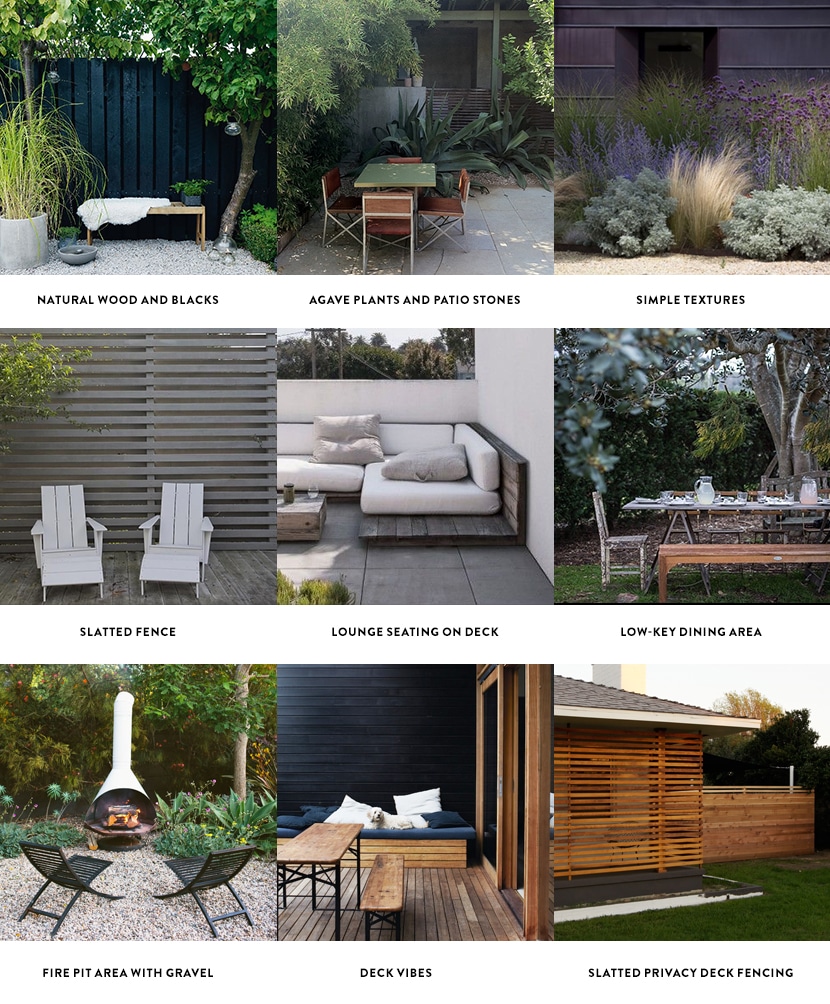 Here are some highlights:
Natural woods and blacks will be the color scheme amongst the yard. It is all meant to tie back to nature in its simplest form, which is really the core of modern design.
Agave plants and as many grasses and herbs as we can get. I love the textures and arid feeling with all these plants.
Our dinner area won't be in the grass but will be setting on patio stones that are yet TBD in our yard for our dining area.
We are doing a horizontal fence in cypress all around the yard in order to replace the current chain link fence we have. Hoping this quiets our dogs and adds privacy to our downtown life.
We are finishing out our lounge seating on the deck and completing the outdoor experience of that area.
Currently, we already have a table for dining, but now we need to set the scene for our dining area by adding retractable roof systems Melbourne.
There will be a fire pit area between our house and where our studio is currently. This will be on concrete or gravel for drainage reasons still determining what will be best for us. I get all the drainage products that I need from the supplier of OSMA guttering near me.
No hints as to what will be dramatically changing about our space but we plan to create these simple deck vibes above.
Our current deck needs a minor deck repair and an updated privacy screen that faces the street. This slatted screen from Brick House will be our answer and will include our vertical garden.
The first thing to consider when hiring a marine construction is if the company is licensed, click here to learn more.
There will be more to come, but I wanted to let all of you in on what we are planning on this spring and summer because a lot of it will start to be shared here and on our social channels. I would love to know what are some garden and lawn things that would be interesting to you specifically? Any DIY's or simple tips and tricks you would love for us to cover in our process?
Looking forward to hearing your feedback and thoughts!
Images via:
Black Fence and Bench  |  Agaves  |  Grasses  |  Gray Slatted Fence  |  Lounge Seating  |  Dining Area  |  Fire Pit  |  Deck Vibes  | Privacy Fence