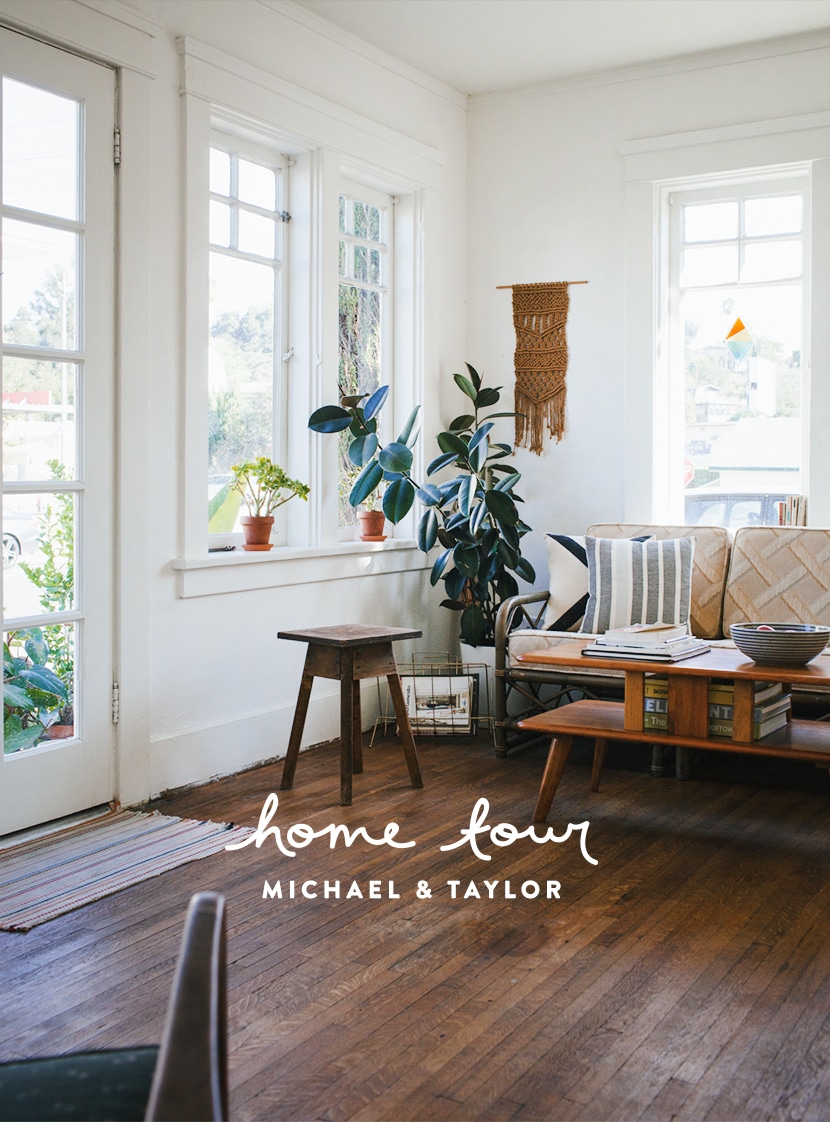 I had every intention of having a home post yesterday, but the drywall wasn't far enough along to really give you an idea of what has happened over at our job site. Next week we will have one! I cannot wait to share everything that has gone on since framing was completed.
Instead, I wanted to share a fun little home tour with you guys today. My great friend Michael Newsted and his partner Taylor have an adorable and sweet home in the Eagle Rock area of LA that they have made all their own. It mixes playful, vintage collections such as those vintage movie props for sale, and minimal in order to inspire their creative careers. Michael works as a musician, photographer, and as Art Director for lifestyle brand, TribeAlive. Taylor is a writer and musician from Portland who moved to LA in 2008. The two started dating just over a year ago and have settled in to make this once dark and dingy space their home together. I love sharing spaces such as theirs that is simple, small, and most likely similar to a space a lot of you have. I thought you would find their home inspirational and that you would enjoy getting to know them in the interview today. Below you will find the interview as well as some images of their home.
I love sharing spaces such as theirs that has found a wonderful balance between minimal but with a lot of character. Spaces should tell a story and much of their's does. I thought you would find their home inspirational and enjoy getting to know them today. Below you will find the interview as well as some images of their home.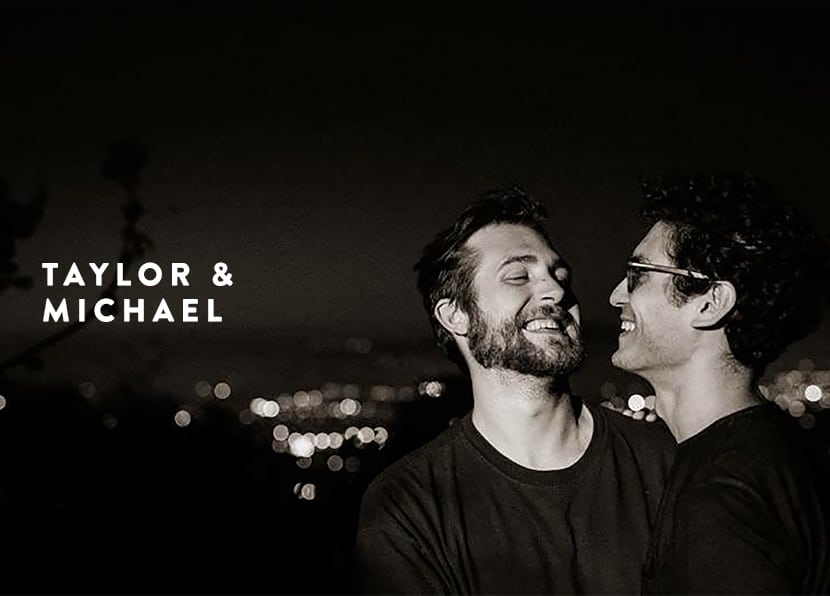 Megan: Tell us the history of your home!
Michael: Taylor moved into the house sight unseen with a group of roommates after he finished his undergrad in 2012. It was dark, dingy, and covered in awful carpet. It also had potential. He and I started dating in 2015, and by 2016 we knew we wanted to live together. I wanted to search for something new for us, but Taylor convinced me that for the same amount of money as moving, we could turn his little shack into a beautiful home. In 2016 we started what would be a very long process of renovating. It isn't completely done, but it's getting there!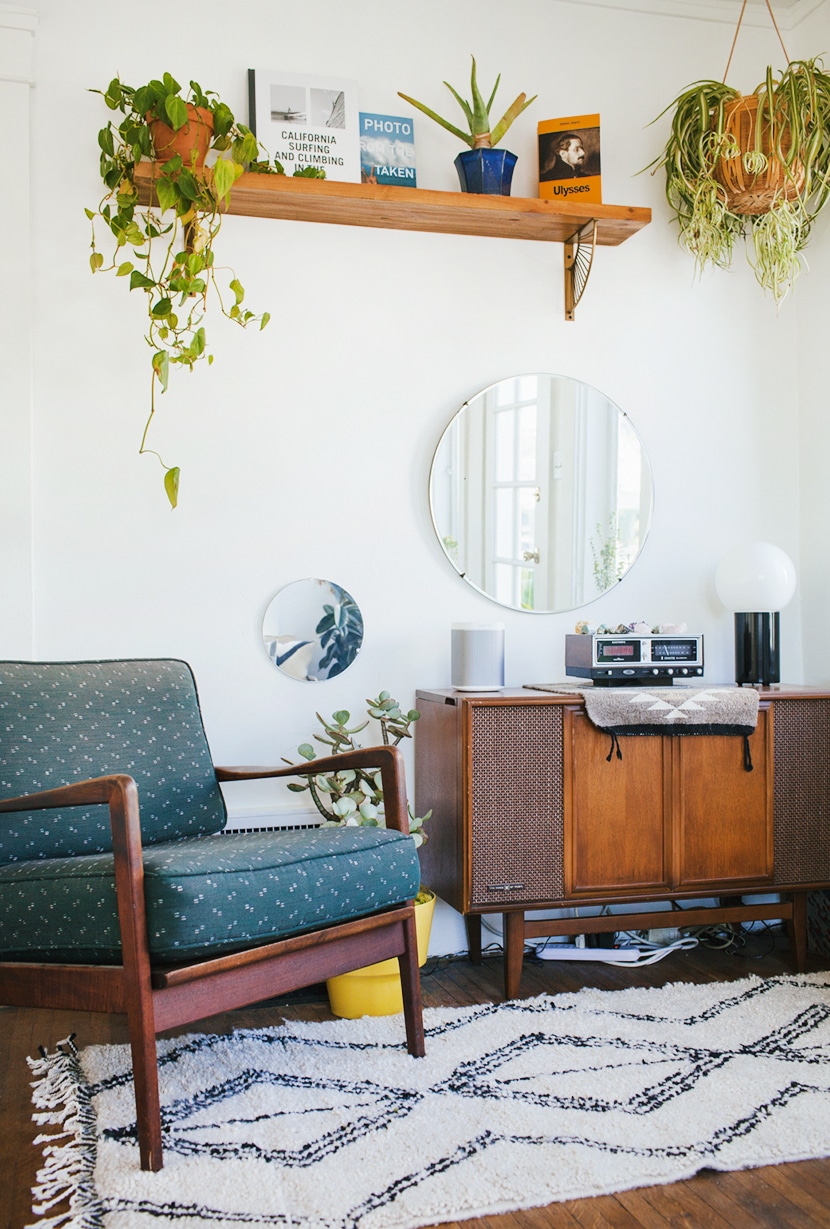 Describe how you two came together with design styles?
We both knew we wanted a clean minimal environment. The old walls of the house were a high gloss cream color, so we went with a flat white for the new walls, partly out of spite toward the old color, and also because it was the best way to display all of our colorful unique pieces of furniture and art.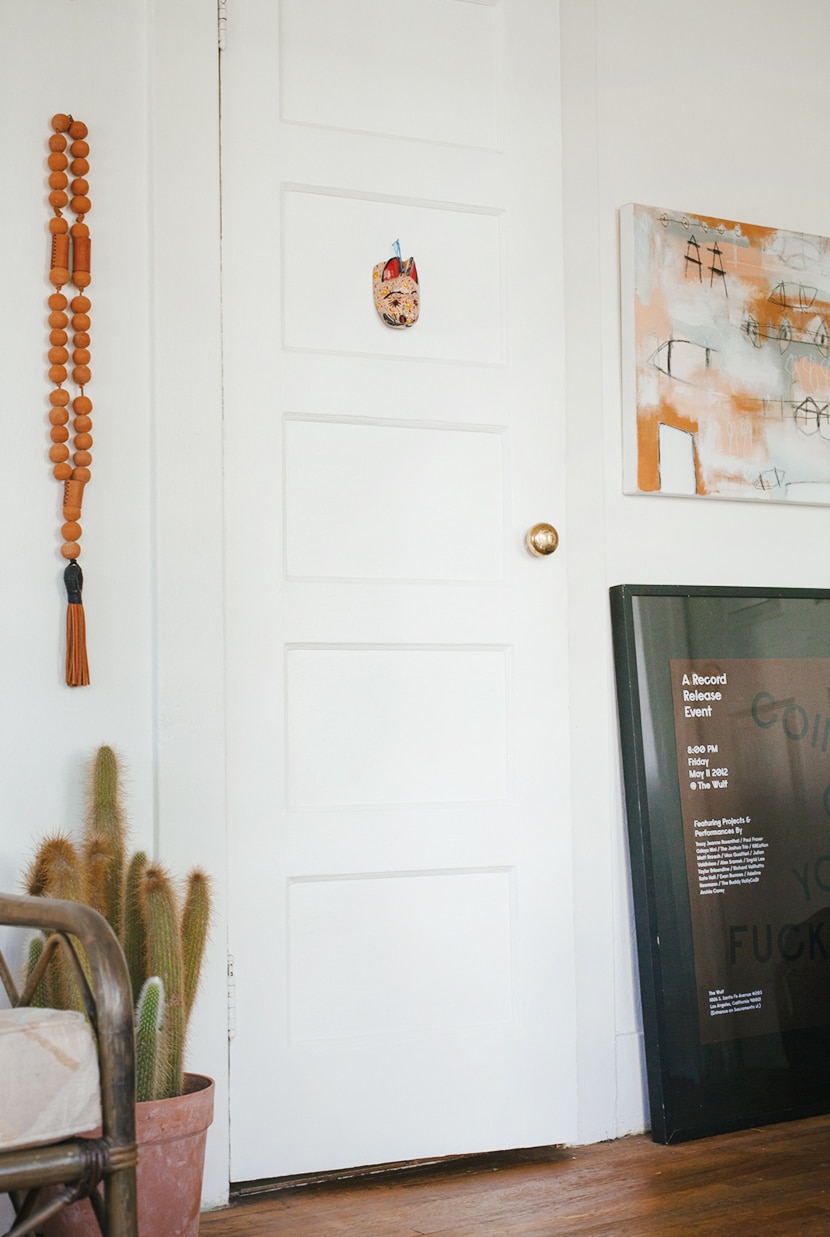 Where did you end up finding pieces and pulling inspiration from?
We found most of our pieces of furniture in estate sales, but most of the art in our house is by our friends or by us.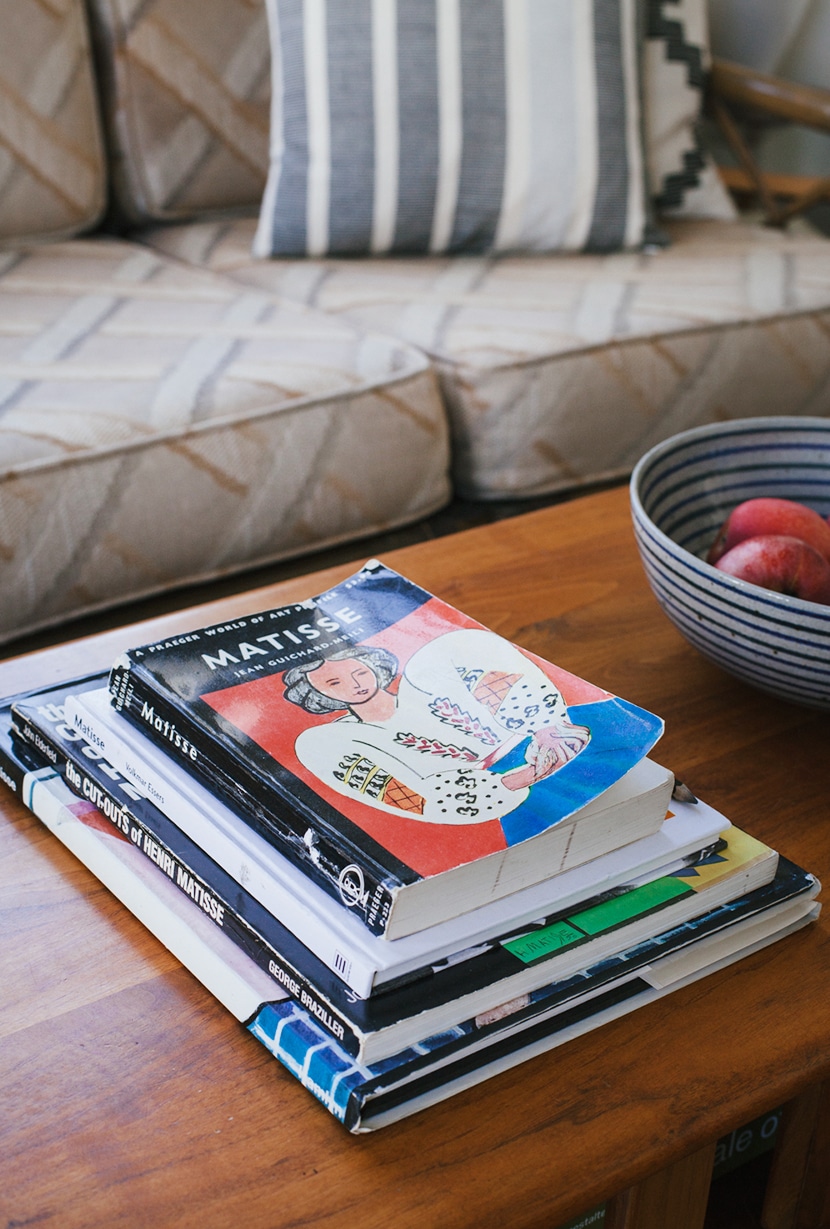 Is there a piece in the house that you each love the most?
Taylor's favorite piece is unfortunately not pictured here, but it's a black vinyl easy chair that he likes to sit in and read. My favorite is a tie between the Floyd bed and the Jeff Kraus painting in the living room.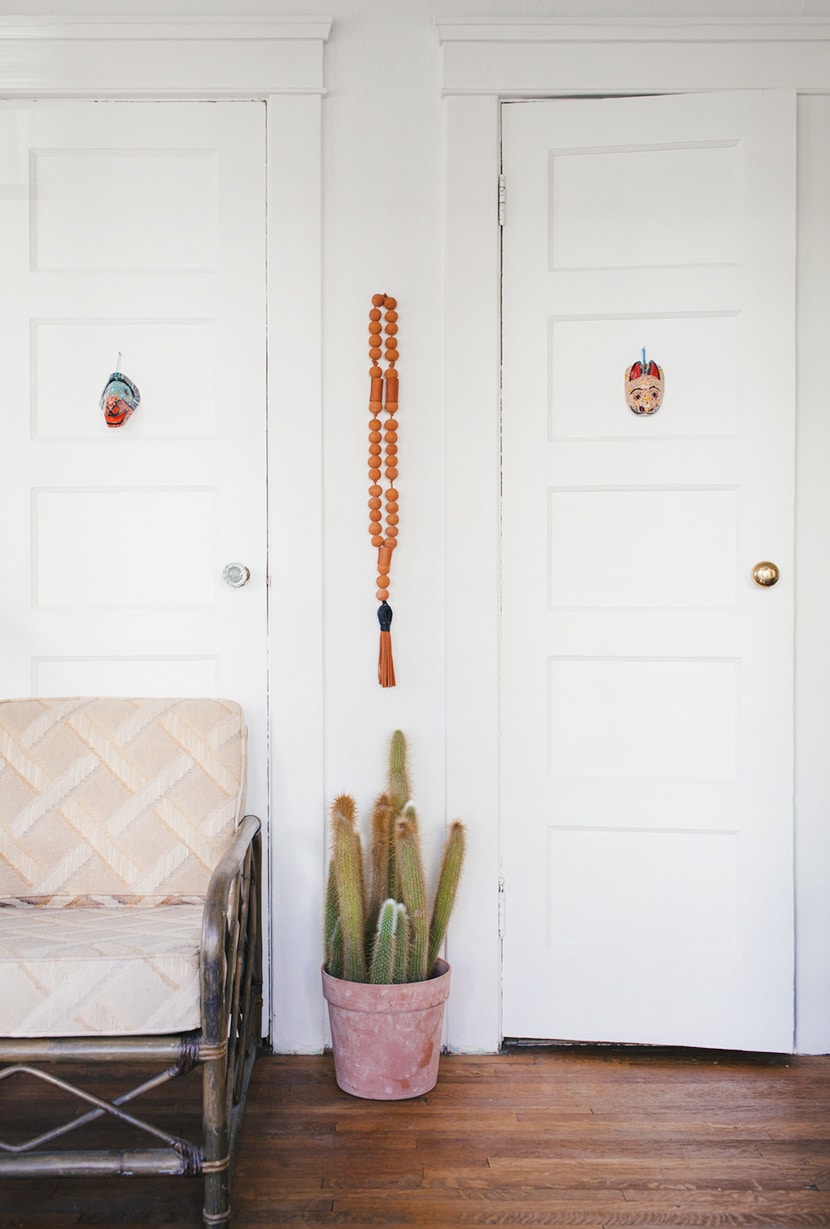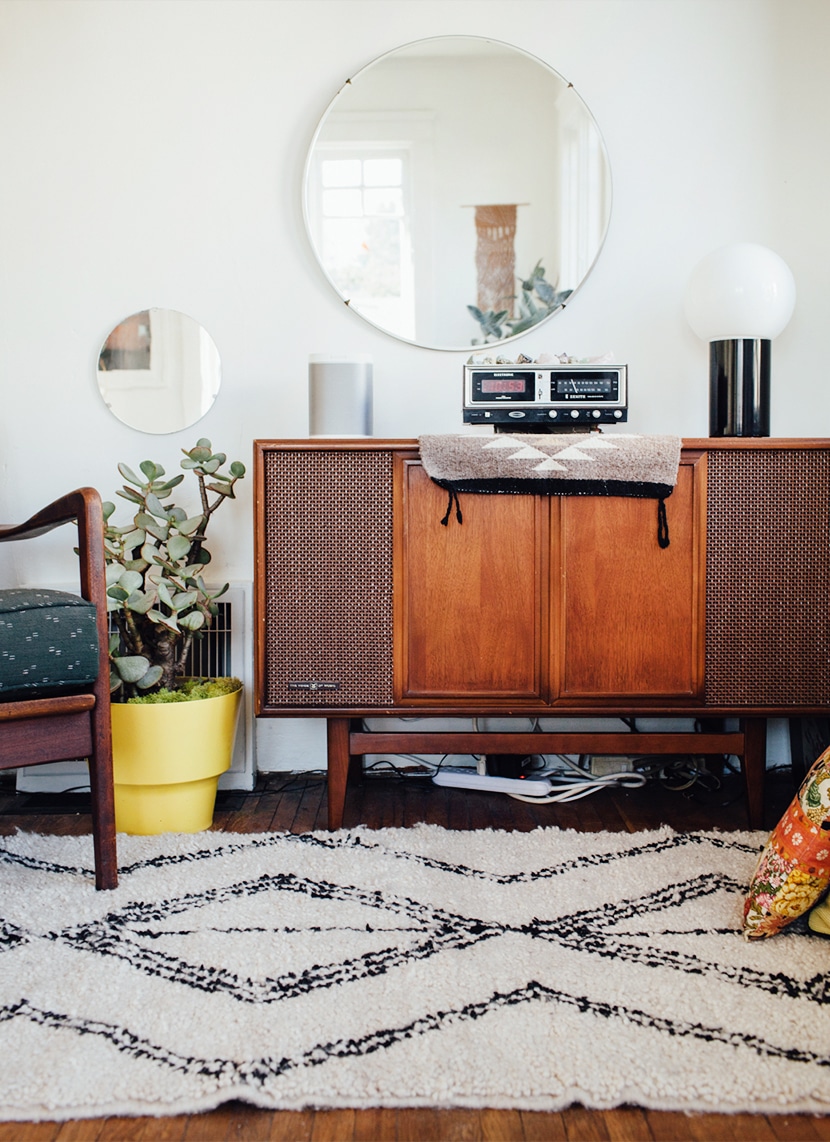 What room do you spend the most time in?
I spend most of my time in the living room and Taylor spends most of his time in his office (not pictured).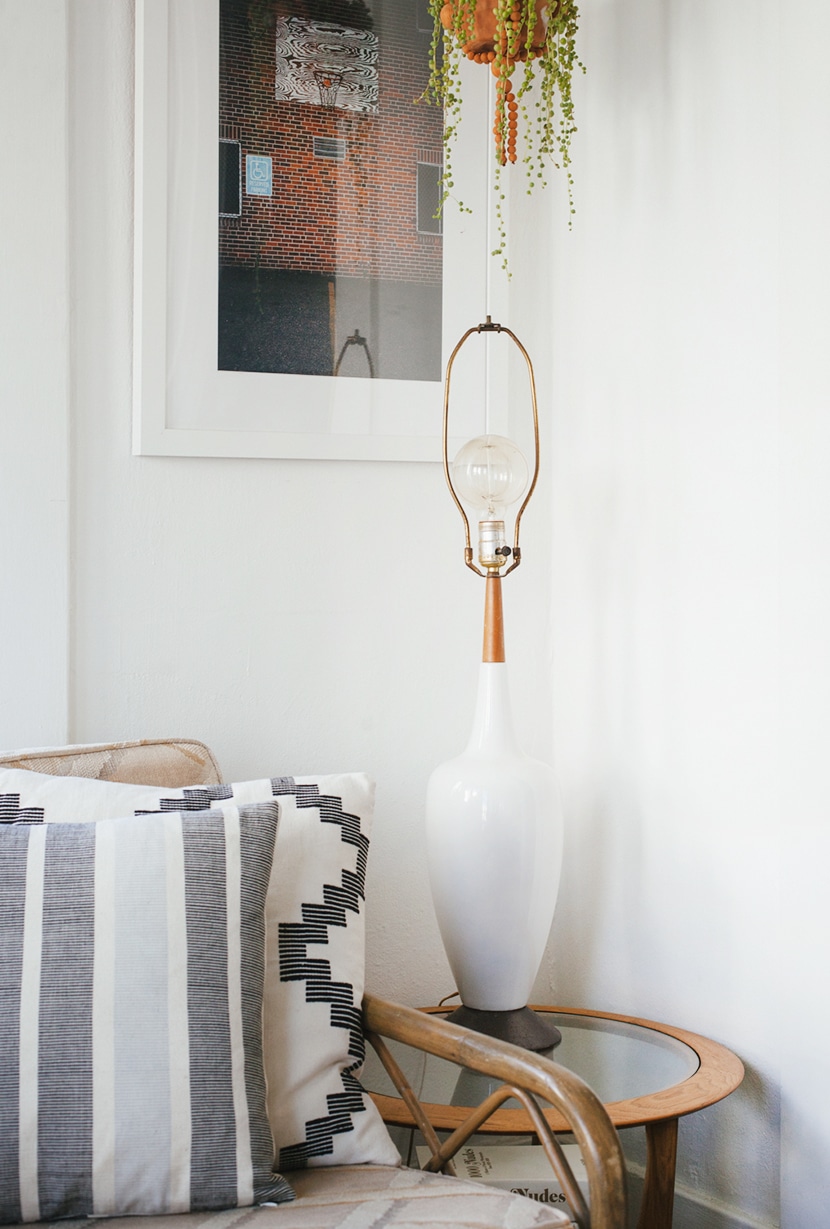 What design challenges did you face in updating the space and how did you overcome them?
It was really difficult to work with the galley kitchen. Originally, there was a giant fridge covering the back window entirely. It dwarfed the space, and we both initially assumed that area would be too small for anything meaningful. One day when we moved the fridge to clean behind it, we realized how much space was actually there, and decided to buy two small refrigerators that could fit underneath our countertops. That was probably the biggest space-saving move. It allowed us to renovate our floors and put in some gorgeous tile from Fireclay. Also, taking out ceiling fans is the best thing you can do to a room with 8-foot ceilings.
What items did you invest in and where did you save the most?
We invested most in the appliances like the oven and new refrigerators. Those things needed to be new – most older models were way too big for the tiny kitchen. We saved money on just about everything else. We're both pretty good at sniffing out a bargain, and we did all the manual labor ourselves. I painted every square inch of the house, and a company like these electrical repair services took care of all the new electrical, lighting, and their corresponding fixtures. We didn't want to mess with the plumbing, so we found a professional at this website to help us.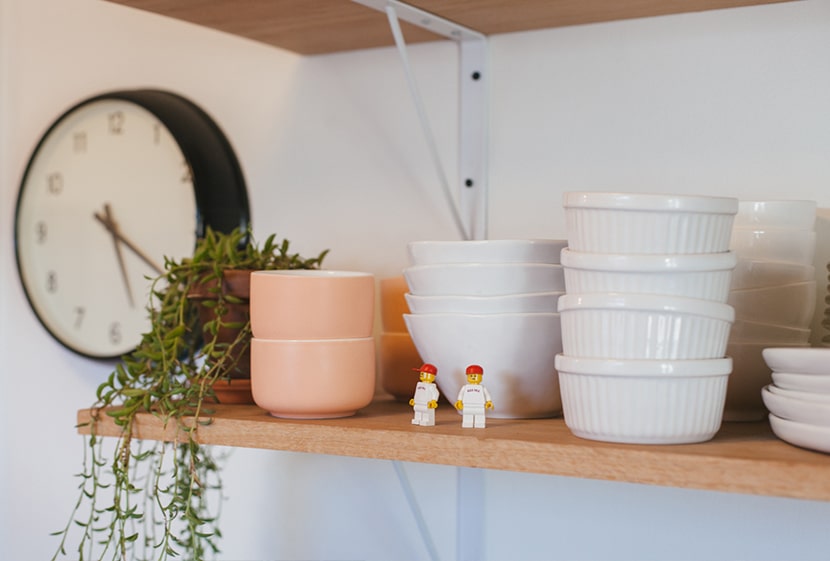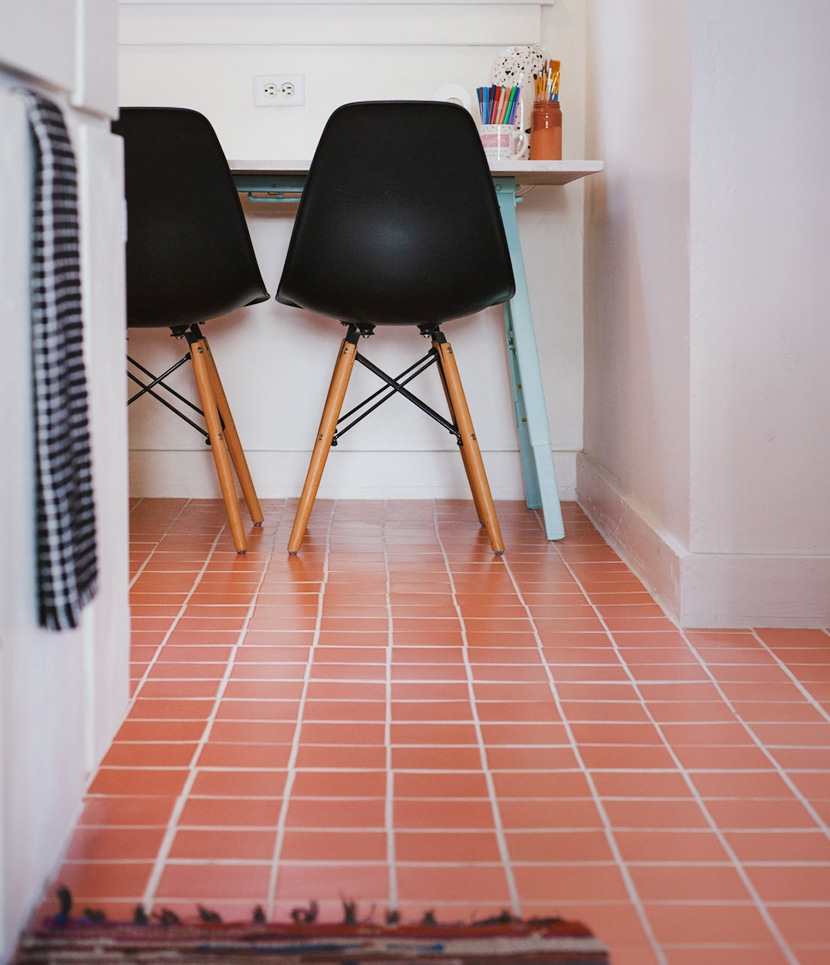 You guys have connected character and minimalism perfectly! What do you feel helped you accomplish that the most?
Well we are both very particular, and we are also on a pretty small budget – that narrows down the options. We're both are very creative, but I am very much a dreamer, while Taylor is a stone-cold realist. That made sure everything we did was creative, but never got outlandish.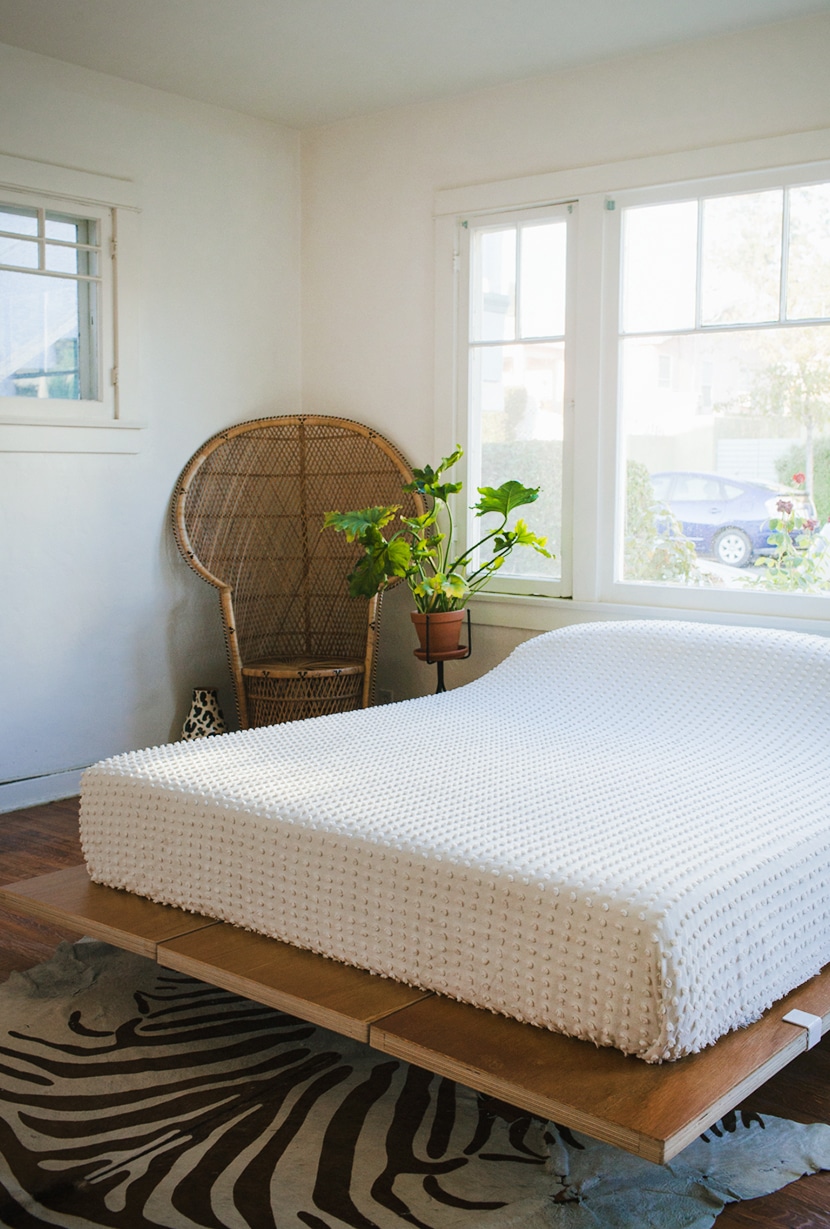 I have to imagine that living in LA inspired your design for the space. Moving to LA what do you think influenced your design?
Moving to LA felt like an opportunity to refine my aesthetic and simplifying things was one aspect of that. I wanted a space that was more simple and livable and inspiring to work from home in. I also wanted to have a good house to entertain in. LA is buoyant and inspiring, and I wanted the space to feel the same way. Using pieces from TribeAlive and The Citizenry helped add the aesthetic into our space that we really wanted.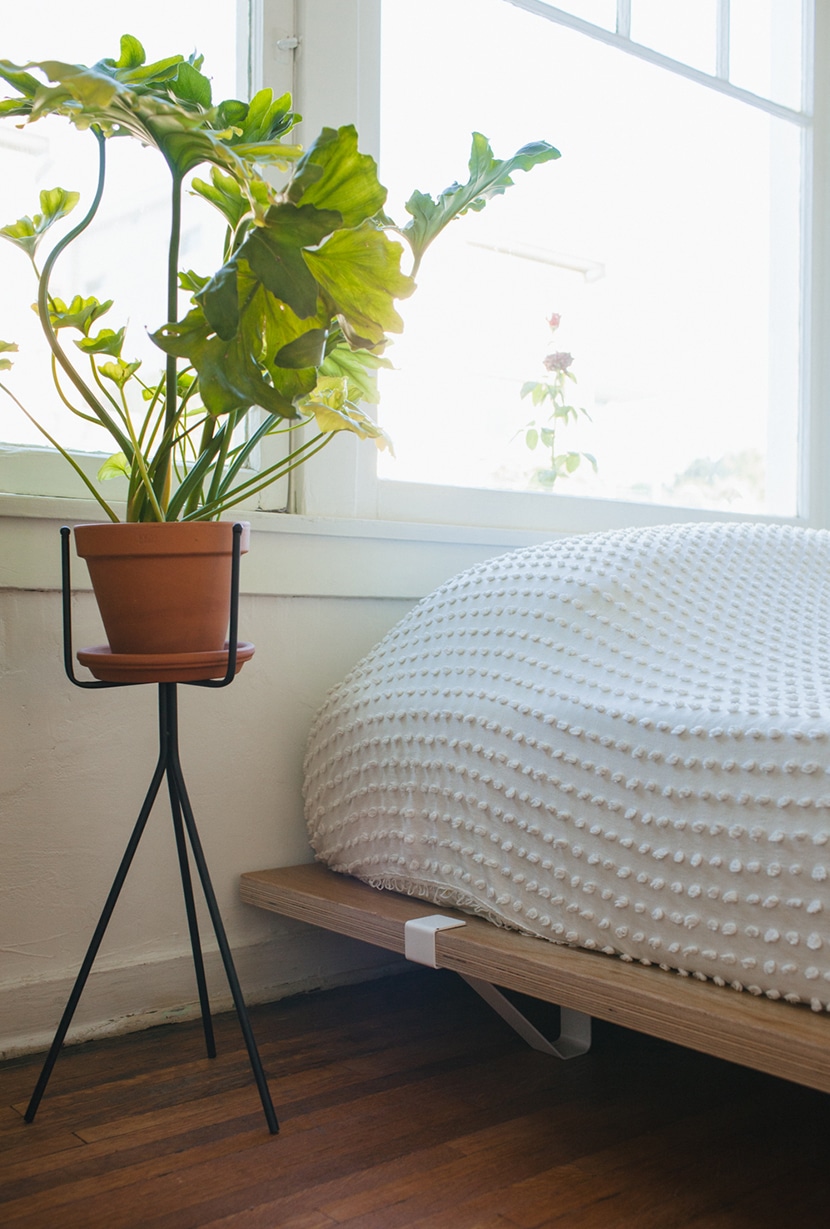 Finally, what parts of your career have influenced your home space? Do you feel it offers a sanctuary for creativity? How so?
We really like having the house be a creative space – not just for us but for our friends as well. We haven't in a couple months because we've been busy, but we love to host weekly work nights in our living room. We invite anyone who wants to come and sit and work on a project or chat quietly. People bring snacks and notepads and laptops and they sit and create, right in our front room.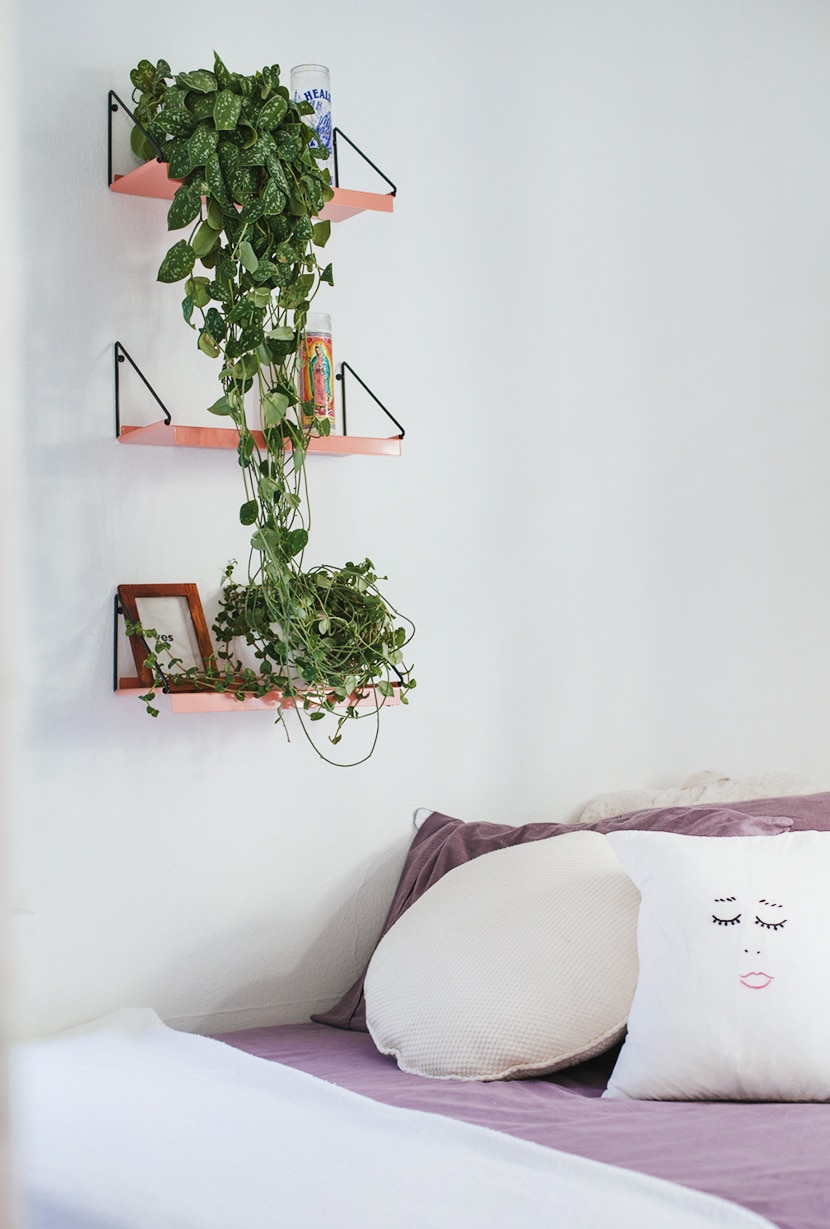 What tips can you give to others on how to design a small space in a smart way while being minimal but having character?
1) Start with what you've got. We had collected things we loved over the past few years, and we designed a lot around the pieces we loved.
2) Trade with friends – especially if you know people who make furniture!
3) Work with the house – Maybe your house is quirky. So what? Highlight those quirks, don't sandblast them to hell. Otherwise, you might as well go pre-fab.
4) Stay open-minded. Some pieces of furniture don't seem like they would go together or go well with your aesthetic, but they could! Set up your rooms with the pieces you're questioning. If you don't like it after three days, then change it.
5) Plants make any room come alive.
Though most of the products in the house are discovered from vintage stores and estate sales, here are few items of note:
Bedframe: Floyd Detroit | Mattress: Leesa | Tile on Kitchen Floor: Fireclay Tile in Stillbite Squares | Moroccan Rug: The Citizenry | Stained Glass Window Hangings: Debbie Bean | Hanging Beaded Wall Hangings: TribeAlive | Pillows: TribeAlive
Thanks so much Michael and Taylor. You can find more from Michael and his life in LA on his Instagram.