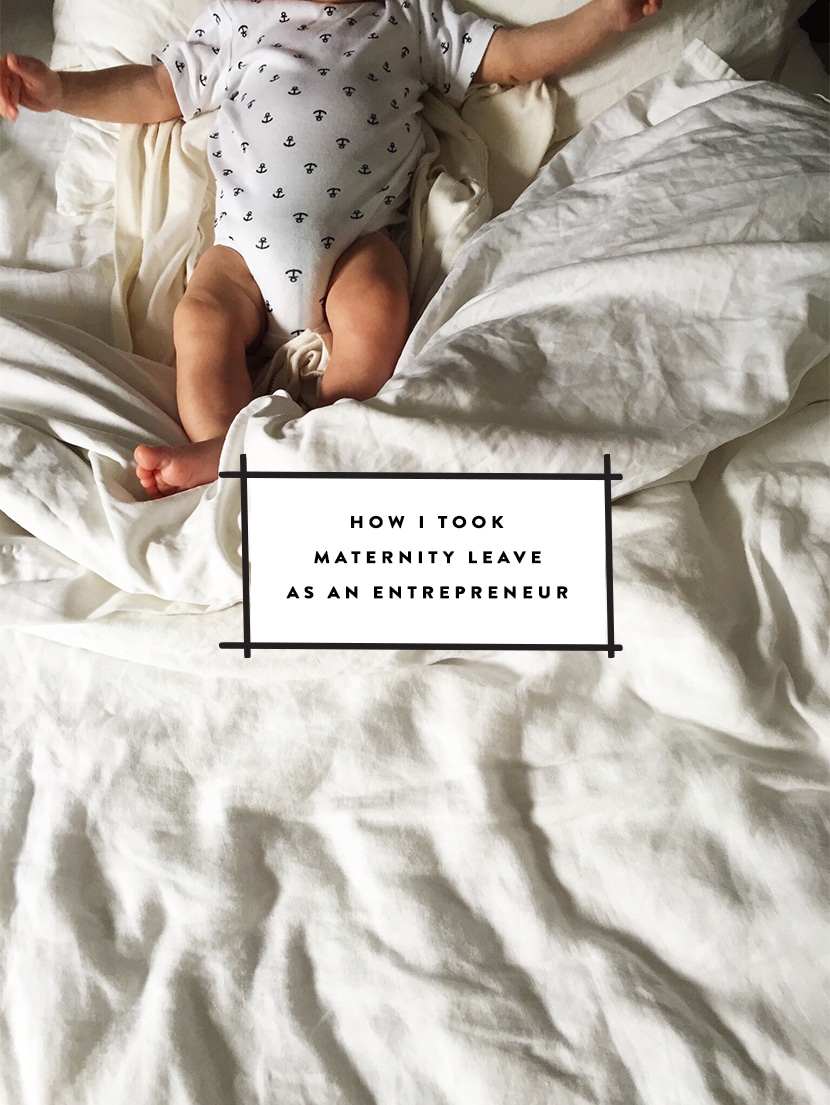 In those first few months of learning I was pregnant there were so many things to think through. We never expected things to happen as quickly as they did and almost instantly we both wondered how we would take time off so I could work through transitioning into our new life and I could recover. We knew this was going to be a very important piece to whether this time of welcoming a child into our lives would be a stressful one or a really natural and beautiful one. Many of you have asked about how we worked through taking time off and how we worked it all out between Mike and I running a business together and working for ourselves. So, today we are sharing all the nitty gritty about how we made it work for Mike to take a month off of work and for me to take a full 8 weeks off while still having a successful year of business. Of course, it's different when you are an employee. Get help from pregnancy discrimination lawyers if you were discriminated.
To begin, let me tell you how we ended up working everything out. Then I am going to give some great tips and recommendations of ways for you to do the same for yourself if you are in a position where your business is the sole income of your home or at least a majority of it.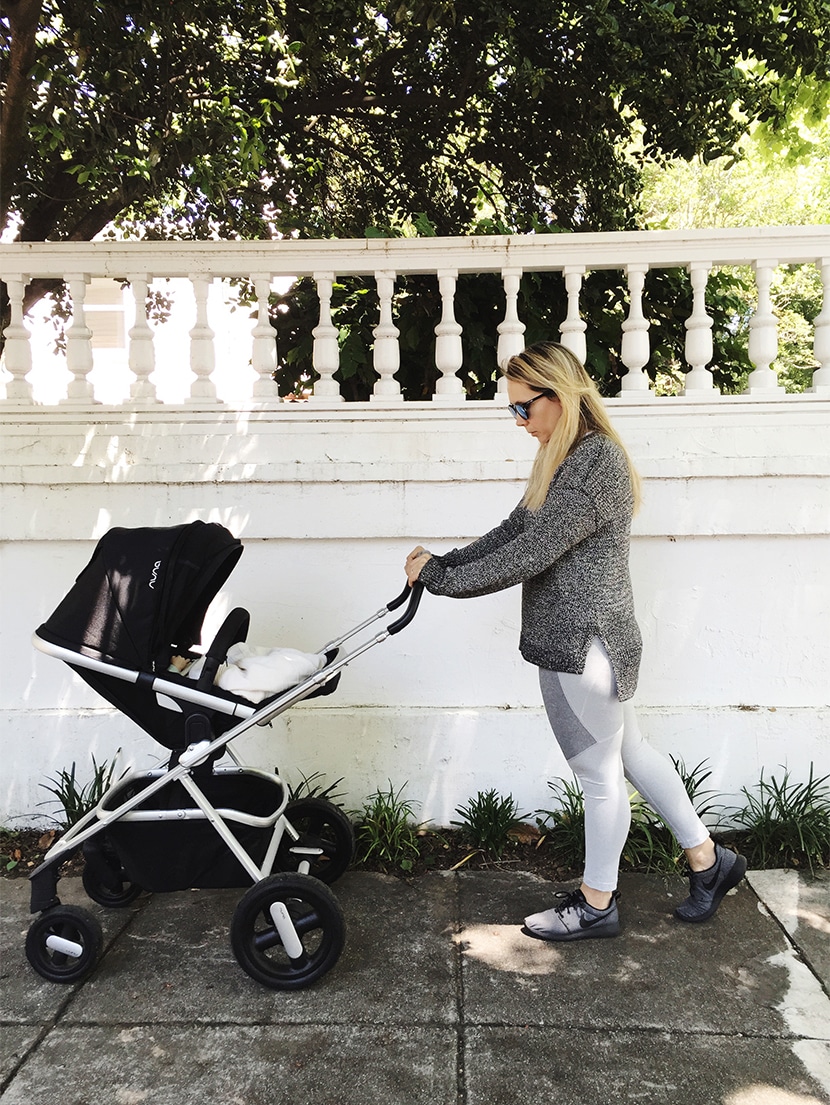 The Plan: Plan, Create, Hustle, Work
About 4 months into my pregnancy, Mike and I began making plans for how we would take time off. We wanted to both fully enjoy the first few weeks and months together but also give ourselves time to adjust. As entrepreneurs, I would say that our nature is to always be looking 10 steps ahead of where we are in order to cover ourselves and make sure a plan is in place. Planning our family leave was a moment where this instinct came in very handy. We began putting away money and cutting out excess spending to have a little extra tucked away. We knew that based on the time of year that most work wouldn't start rolling in till March and so January and February would be lighter. So we took a lot of extra projects we knew would pay out in January and February and even into March. Mike also started lining up a couple smaller projects he could take on on his own such as a short term consulting job and a couple other smaller design jobs that weren't sexy, but would help cover any unforeseen costs. Our goal was to give me space to have at least 8 weeks completely off. I then planned to start getting back to work slowly after that and be 100% back on by May. Thus, we knew we had to save enough to make sure we had a safety net. As for blog content, I spent nearly 4 months prior to the birth plugging away at prepping content for almost 8 weeks ahead. I had never EVER been that far ahead on content on the blog, but when you are pregnant and don't feel like moving it is surprising the amount of content you can get done.
Once Hayes arrived, we had everything in place to give us the time and space to keep us alive and give me the room I needed to get back in the game without a huge amount of stress or pressure.
Actual: I Love My Job + Finding a Balance
What actually ended up happening? I think that's a great question because some things didn't go completely as planned. I mentally wanted to jump back to work long about 1 month. I LOVE what I do and to think about not writing a blog post or lettering for another month was killing me. So I started getting back to work earlier than I probably should have. I took a couple tiny little jobs that were flexible but it was still work. Mike ended up working a lot more than we expected as well and things got a little hairy. Finding a balance with a baby learning to sleep, working through feedings, growth spurts, taking care of a house, and then work was a lot for me between month 1 and 2. I teetered close to some postpartum anxiety because of it. On top of everything to keep up with breastfeeding and being the constant source of food took a toll. I found that between Mike and I taking time to figure out how to work together and for me to get some sleep made all of the difference. To figure all of this balance out we had a few of our BIGGEST fights. Yes, even we fight. It wasn't all puppies and rainbows over here. Infact it had some pretty dark shadows. I will tell you that having a newborn and running a business with your partner is pretty close to what I would think it feels like to climb Everest with a broken leg. Anyone protraying otherwise isn't showing the full picture, which is fine, but it is hard as hell. It is easier and nicer to paint a pretty picture, I know I tried to, but if you are a mom and an entrepreneur and struggling know that every other new mompreneur is working through some tough stuff. I won't lie about it and if you didn't catch our Working Together about it all you should. That time was pretty rough and at times we still are navigating it all, but those first few months felt so hard. As Mike would tell me we have to remember it is hard enough to ride a skateboard full speed on a smooth road, but when you toss a few rocks into the mix you are bound to crash and burn. We were pretty much like that skateboard at full speed hitting the rocks on the road. We had some tough moments for sure.
Though now at nearly 6 months I would say the balance is whole other story that I plan to address in the coming months. We know our places with work, parenting, and more…now it is finding a balance for all we want to do in one day. But those first few months, it felt good to at least not have the income pressure on my shoulders while figuring it all out. My biggest regret trying to jump back in too soon. Looking back now I realize how short that time was with him and I wish I had relaxed more on the work end instead of feeling like I was falling behind, when in reality I really wasn't.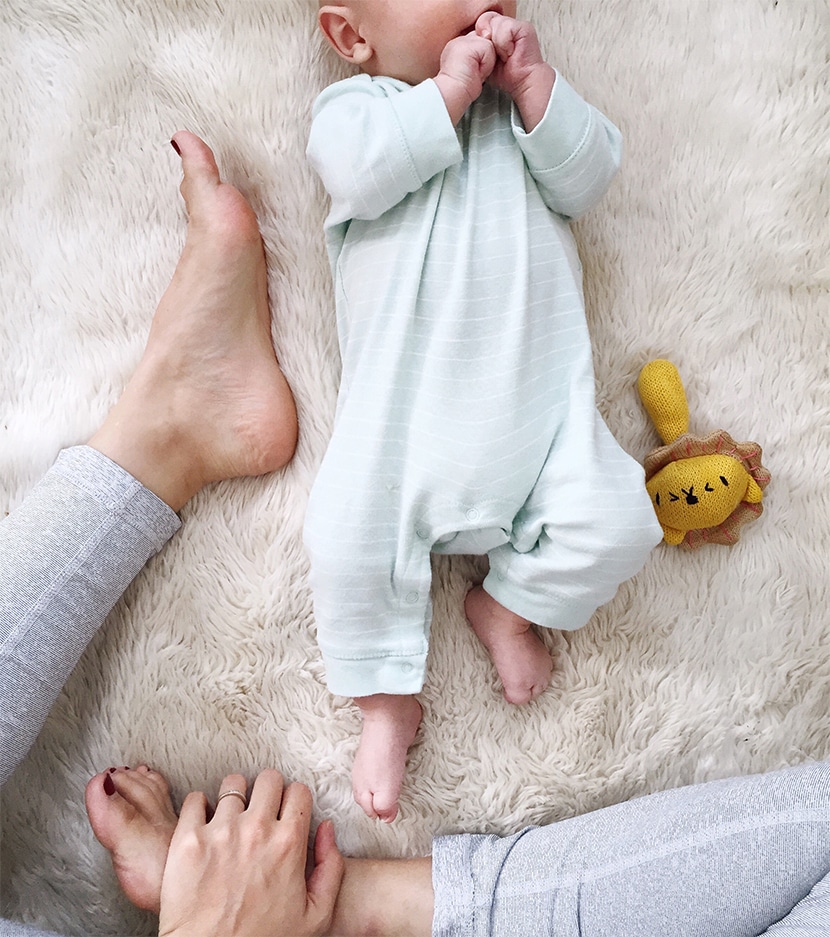 10 Essential Steps for Entrepreneurial Maternity Leave
That all said, let me give you some tips and helpful hints on navigating taking your maternity leave as an entrepreneur. Whether you run a business with your partner or not I think you will find these things to be helpful when thinking about planning your maternity/family leave as an entrepreneur:
Decide the amount of time you want to take off:
Name and choose the exact amount of time you want to take off. Think about how and when work comes in and if it will be a low time or if it will be a high time. Take everything about the ebb and flow of your work into account. You cannot plan a baby but you can plan how you react to their arrival. I highly recommend giving yourself at least 6 weeks before you decide to ease back into work. Key word here is ease. This means also take into account another whole month or so beyond what you tell yourself. You will be thankful even if you jump back in sooner than you think. More time is always better than less.
Figure out the amount of income you need to build a safety net:
Once you know the amount of time you plan to take off, figure out the extra amount you need to make to create the buffer for yourself. Think about the time of year in your business you are taking off. What on average do you make during that time? For instance, we wanted to save more than we believed we would need to live on for 4 months. We wanted to have the minimum that a quarter of income would be and plus some. We always lean on the conservative side when it comes to our money, especially with our business, so this was the number we landed at. There are tons of unexpected medical expenses with a baby and random things you end up needing that you want to feel like you can pay for without feeling financial stress if you can do it.
Plan ahead:
Depending on what you do plan ahead with your work. For me, this was blogging. I wanted the blog to keep chugging as well as it possibly could while we were taking time off. It may be something different for you, but figure those things out and since you most likely will lose your social life on the weekends cause you cannot stay up past 9 PM anymore when you are pregnant, you will find some extra time to put these things into place. Believe me!
Communicate expectations with your partner:
If you work together this should already be happening, but if not make this even more of a point. It is important for you to clearly communicate what you are hoping and planning to achieve with your time off and what their expectations should be of you during your time off. Over communicating is never a bad thing. Talk about what you need emotionally and physically, not just for work reasons, but also talk about what it looks like in your mind to even think about easing back into work after your time off.
Put up an away email or at least have an email plan:
I am still working on catching up on emails from months ago. I didn't put up an away message and I wish we had, but I thought I would handle them as they came in. Silly me. Do yourself a favor and do this. Do not DO NOT spend those days in bed nursing an answering emails. Do not let your clients or co workers know you re available because emotionally and physically you are not. You are 100% meant to be your baby's, your's, and your partner's that is it. No conversation. You will regret it otherwise. Binge some netflix with your other half and nurse that baby and hold it.
Don't jump back in too early:
My biggest mistake was that I jumped back in too soon. I should have listened to my pre-baby rational mind and known I needed the full 8 weeks. I could have still done things without them being work or deadline related. Do yourself a favor and give yourself the time and space you need.
Figure out a way to give yourself space to work once you are ready:
For me, this meant trading off times of caring for Hayes with Mike. This meant I would have to think ahead and pump extra milk so he had it for his times with Hayes. There is so much freedom in allowing someone else to help with feeding. This was the easiest way for me to get away and work on getting back to work once I was ready. It still is even now with Hayes eating solids. Mike will take him for 3-4 hours so I can some uninterrupted creative time and he gets some great time with him. It works really well.
Work on Balance:
This I think will be an ever changing part of life as a parent, entrepreneur, and human but I think it is most important when you own a business with the person you are parenting with. I like to say it is like we have two children: our business and Hayes. Finding the balance between handling both together and while caring for our own well-being as a couple and individuals is such a hard thing some days. Talk and communicate your needs and wants and then also recognize what the other is doing to make life function for everyone. Be thankful for the other and tell them you are. Don't compare apples to apples. Many times Mike would stay up to work while I stayed up with Hayes because I had to and he had to. Both our "children" called on us and we had to recognize that.
Take one day at a time:
Once you are back in or even part-time back into work, take it one day at a time. This is still my motto. Somedays are better than others. Somedays I feel like I got the reigns again and others I feel like the whole world is turned upside down. The important thing is to breathe and work through it good and bad. No one is superwoman. So don't make yourself feel bad if you don't do it all. Focus on the important things like your little one and yourself. Also don't compare yourself to other mompreneurs. It leads to nothing good. Many times these days I post to Instagram and keep my head down not looking in fear it will throw off my happiness when I know I have been having a rough few days of finding balance. Be thankful as much as you can because you are doing an amazing job.
Plan childcare:
Every family is different but whatever you decide is right, choose that. Listen to your gut. For us, we didn't want to consider a nanny yet or until we felt I could emotionally be seperate of him and he was ready as well. Our business is important, but we would rather challenge ourselves to be efficient with our work and balance between ourselves to save money than to spend more money to work more, even when money started getting tight I learned about how to trade fx and now we are better than ever. Our hope is we can hold this balance till we can get Hayes started in a part-time Montessori program. Saving now, in hopes we can afford the education we hope to provide for him. But this is our choice. There are hundreds of them! Like I said, do what is right for you, but have a plan so you know what to pull the trigger on when you are ready.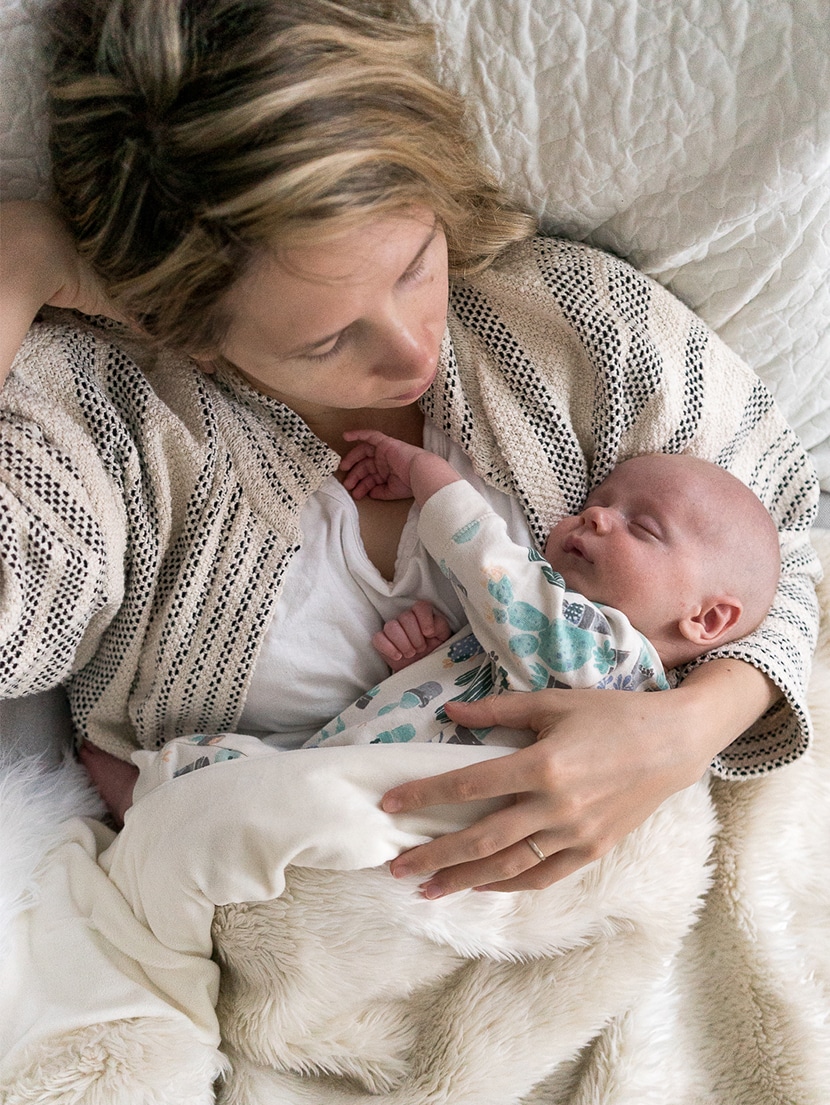 Owning a business and welcoming a baby into your life is no small feat. Somedays I wonder how we are making this work and some days I have no idea how to make it work. Other days, I think it is a total breeze. What I do know is that I am so thankful we found a way to give ourselves the space to transition into this new chapter of life. It isn't impossible to balance it all. With proper planning, patience, and prior set expectations you can find a sense of calm in the journey.
If you have any further questions ask them below, please!! We would love to give any thoughts. Also, any of you other parents PLEASE share how you dealt with this transition yourselves. We would really love to hear.
Some further reading for everyone:
Entrepreneur Mags's Guide
Inc Mag's Guide
Thoughts on the Comparison Game