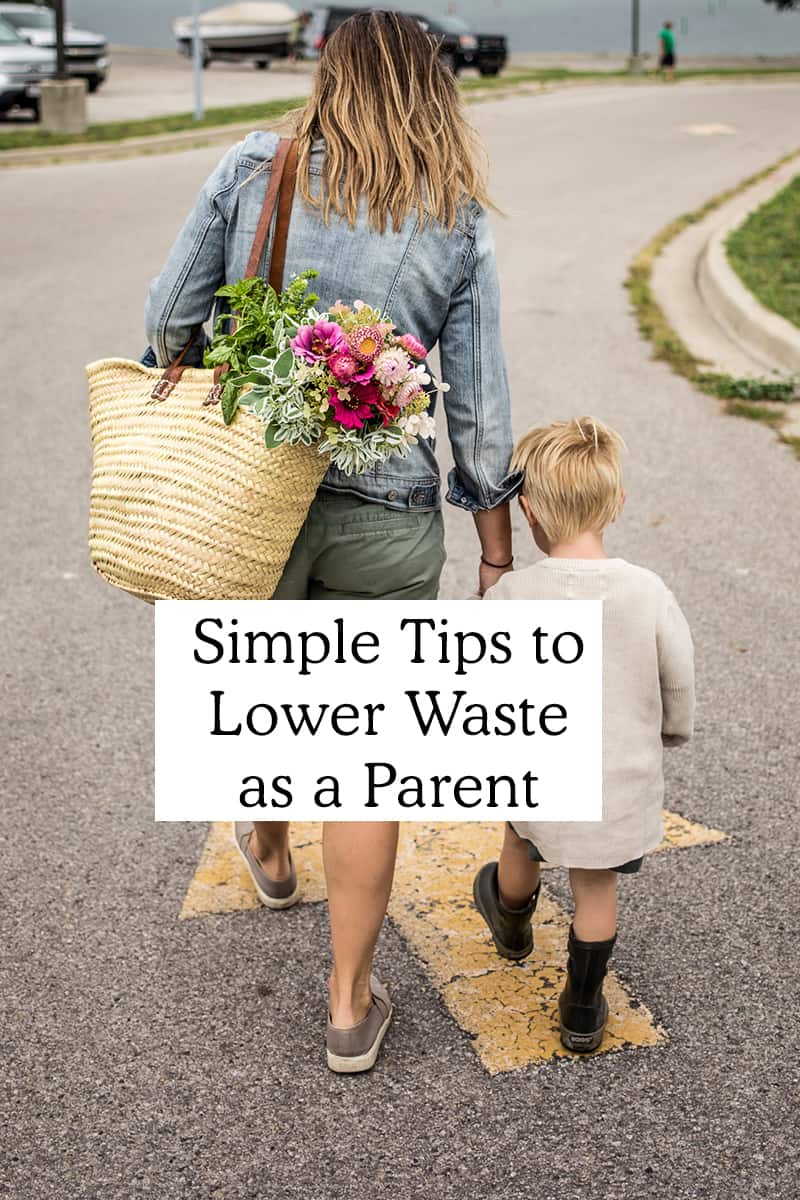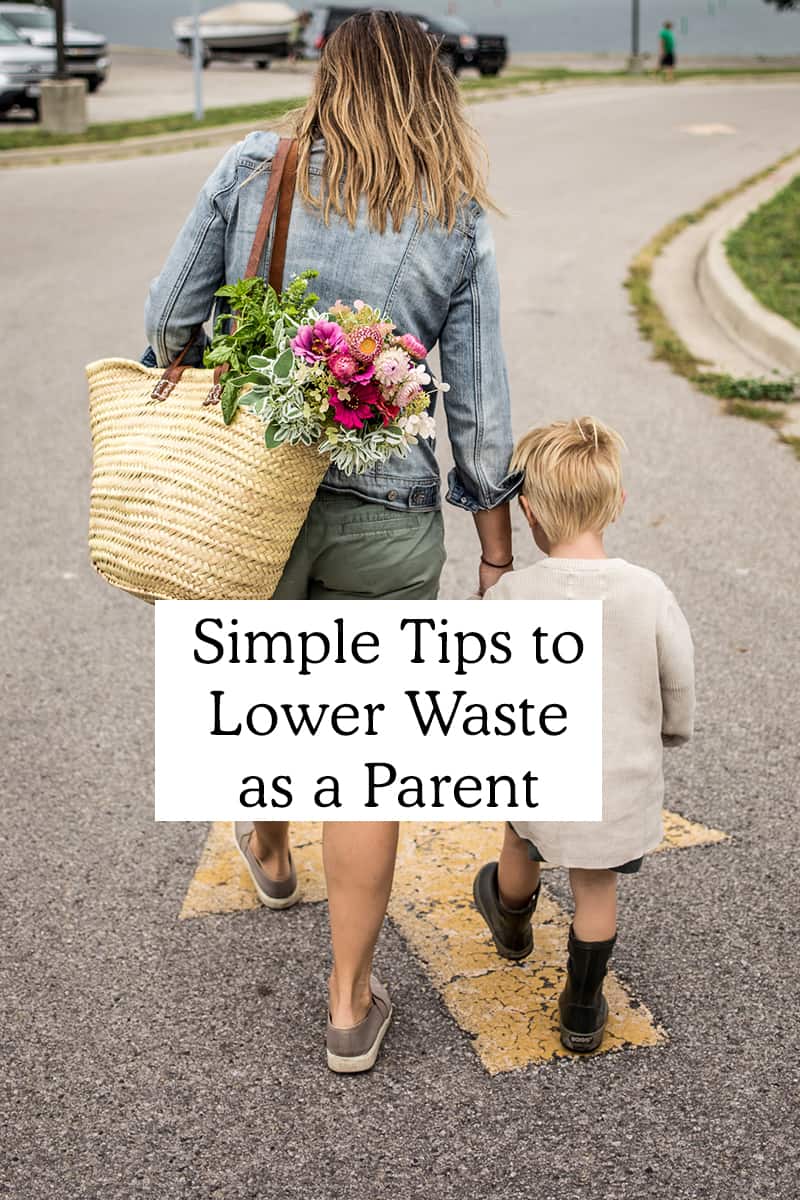 As part of our Earth Day series on the podcast, I had the chance to bring in Elana Jadallah of Elanaloo to talk about low waste living. Elana is an activist that is pursuing a low waste lifestyle while living bi-coastally in Hawaii and Maine throughout the year. She has taught me so much about low waste living and how to live with less plastic in our lives.
Our interview together breaks down all the ways we have discovered sustainability with less waste and less out of our pockets, Elana also has an amazing guide on creating a sustainable lifestyle as well that I would suggest you check out.
One of the main things I find challenging about creating a sustainable lifestyle particularly as a parent is the amount of plastic in our life. Plastic isn't as bad as how we use it is and if we are sustainable with our practices and mindful a little can go a very long way. So to add to our conversation on the podcast I have put together a list of how to lower waste as a parent. We are always learning and growing in this area in our house, but some of the ways have been much easier than I ever knew. They also have saved money as well!
What does Zero Waste Living mean?
Zero Waste is the ultimate way to live your life with no regrets. It's not just about being environmentally friendly, but also saving money! The key here in practicing Zero waste means recycling everything you can so that there will be less of an impact on our planet overall – which includes packaging materials like paper or plastics as well when they're recycled into something new instead of wasting them away forever.
Why Start Minimising Waste?
We live in a disposable society and we can't seem to stop buying new things. It doesn't matter how many times you use something, it ends up being thrown away because of our lackadaisical attitudes towards wastefulness! We produce so much trash that goes straight into landfills which are then toxic for generations after us – what will happen when there's no one left alive who knows how bad this problem has gotten?
The solution starts with YOU: reduce your consumption by reusing or recycling whenever possible; donate any unwanted items instead if nothing else works out well.
It's easy to feel like you have no control when it comes down the trash. But, by choosing a zero-waste lifestyle and making changes in your consumer habits – such as reducing what we need or recycling whenever possible for example-, our impact on Earth will be much better!
12 Easy Ways of Low Waste Living
Cloth Diapering
We cloth diapered with our second for the first year not exclusively but during the day. It worked out very well for us. We receive hand-me-down covers and purchased these inserts and now can use them for cleaning.
Use Soap Bars
In our house soap bars are a way of life. They are easy, affordable, and you can count on the ingredients being clean if you are buying them locally. There are money amazing companies but I swear by my lovely friend and mother Thistle and Grey.
Ditch the Paper Towels
Yes, I know this sounds so hard with all the messes, but hear me you can do it. We keep one straggler roll around for the occasional mess that requires them (i.e. vomit, poop,…you get the idea) but we use a mix of old towels cut up or sheets or whatever. We then also keep white organic cotton dish towels around for drying dishes and so on. I am not even sure how much money we have saved, but it has for sure. One six-pack of paper towel gets us through at least a year now in our house.
Wool Dryer Balls
We switched a while ago and I haven't looked back. Bonus the kids love hunting them out of the dryer to play with. Plus you can choose the smell by adding a few drops of a favorite essential oil.
Bamboo toothbrushes for the kids
Bamboo toothbrushes are awesome for kids. Though they don't involve characters and so on, I find they are equally excited about them.
Buy used Clothes
Finding a friend with children just a few years older is a great way to get used clothes but if not most towns have a great resale store and with how quickly kids go through clothing used clothes are the perfect option! It saves money and lowers your waste. If you are struggling to find a good store near you brands like ThredUp offer an amazing selection of things at great prices. I buy from them quite often for the kids.
Use the Library for Books
Using a library or thrift store to secure books is a lovely way to continue the cycle of a product. We love using our small little library and it is so fun for a day trip for the kids.
Compost
It sounds complicated, but many cities offer compost services and if they do not using a worm composter or your own tumbler can make all the difference in lowering your waste output that can release harmful methane into the atmosphere. Yes, compostable food waste can create the most methane of all as well!
Get a CSA
Our family enjoys getting our box from our local farms throughout the whole spring. It is like Christmas every week. Our kids love the food that comes and the curiosity makes it so fun for them. Not to mention we save money ($50 a week with eggs, meat, bread, and veggies for our entire week!) but most things can be brought back to be reused as well. What is a CSA? You can find out more in this post.
Grow a Garden
I think the garden is an incredible gift to parents no matter the size and when we grow our own food it does wonders for our connection to what we eat, lowering our waste, and connecting to our children as well. I have strong beliefs in it if you are curious.
Use Silicone bags for snacks
All the snacks and baggies….ditch the baggies and invest slowly over time in some of these bags. They are my absolute favorite things we use.
Buy from brands focused on healing the planet
If you have the means to make choices about the food you put on your table, choose brands that are doing it right. It sounds simple, but it really does make a difference. How a brand sources ingredients, the materials they use for packaging, how they honor farmers, and the emissions they put out are all big parts of our own footprint. Not everyone can do this, but if you can even one or two items can shift demand and support what is doing things better.
There are plenty of other options but if one of these above ways of lowering your waste as a parent resonates with you take it on. Don't try to do it all at once. Small things can change everything with your family and your impact on the planet. The best part is with small children they see us making these things part of our daily lives and then they become commonplace to them even though they may feel like dramatic shifts to us. There is a ripple effect to our children that is even more powerful than the couple of things we feel capable of conquering.
Want even more ideas of how you can lower your waste and feel empowered to start changing routines in a sustainable way? Head to the podcast episode today with Elana for more.
There are plenty of other options but if one of these above ways of lowering your waste as a parent resonates with you, take it on. Don't try to do it all at once. Small things can change everything with your family and your impact on the planet. The best part is with small children they see us making these things part of our daily lives and then they become commonplace to them even though they may feel like dramatic shifts to us. There is a ripple effect to our children that is even more powerful than the couple of things we feel capable of conquering
If you find this article helpful, consider checking out these articles below –