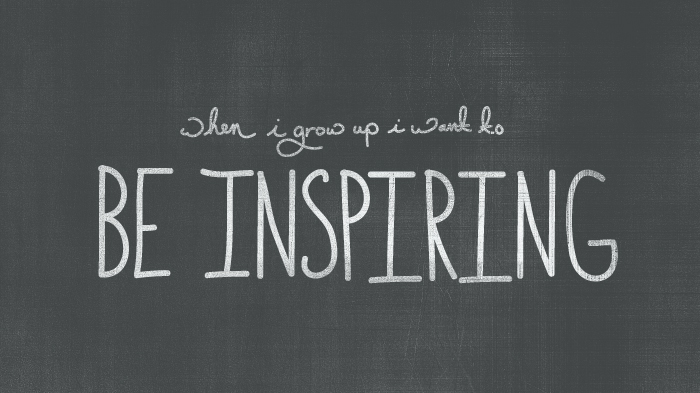 Yesterday I told you all I went to speak at a conference on careers to some local High School girls. It was fun to meet these girls and help to open a new door of possibilities for them.
One of the things I had to share was how I got to where I am today. In that process I realized something pretty critical about myself that I wanted to share.
When I was in high school I was the editor of the year book, my note books were all covered in collages I had made from ripping up Teen Vogue, and every page of my notes were covered in doodles of all kinds. I never realized that what I was really passionate about was right under my nose all those days in class. Instead I entered college with every intention of being a High School History teacher…yeah that's right. I wanted to be a teacher and find a way to make history exciting to high schoolers…not sure what I was thinking but looking back it made sense in every way. After two major changes and some direction from fellow designer friends who saw potential in me, I finally got into the right major and got the degree I needed to do what I loved. I think they saw how much time I put into my Com 101 class power points or something. haha.
What I realized yesterday was the reason I wanted to be a teacher and how what I do now makes so much sense. I didn't want to be a teacher because I loved school, history, or high schoolers. I wanted to do it to inspire and make other's feel anything is possible. Now as I am declaring myself a blogger and designer I see this so clearly. I get energized knowing that I am solving other people's visual problems, helping them create something they believe in, and inspiring every day. It makes me feel good from head to toe. Not to mention the whole Blog Brunch thing fitting right into that as well. The idea that our team at Blog Brunch is developing something that is going to help the community fills me in every way.
It is funny the journey life takes to get you where you have some how always known you should be. Some of us it happens sooner than other's but when it all comes together it is incredible. Do any of you have a similar story? Do you feel you have figured it out? Still wondering on some level?