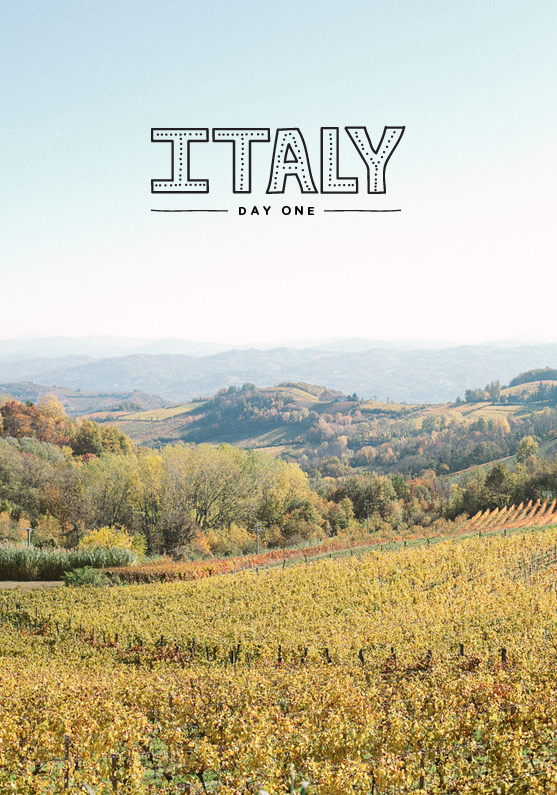 I wish I could say that Italy took my breathe away in a way that I did not expect, but it hasn't, instead it has been better. Italy has felt like home and I think that is the best place to end a trip. I have never felt more happy, more content, and less concerned about time than I do here.
We felt so sad we were going to miss out on the Northern Michigan Fall and we come here and low and behold it seems Italy has held out for us. The sun soaked leaves of the harvested vines, the trees gleaming in all their natural colors, and the warm days and cool nights. Now this is everything we love about Fall at home but 10x times better of course as it is Italy.
We made homebase the Piemonte region of Italy which sits right between Genoa and Milan. This is some serious Agro-Tourism here. The food is the big thing and my goodness these people don't just love food, but know how to make it. I think the thing about it here is that they are local (as in right from your neighbor most likely), organic, and no-GMO. But they are not doing it to be trendy, this is their natural way of life. I am so inspired by their dishes, the simplicity of how they mix flavors, and mostly by their resourcefulness.
We have had the wonderful guidance on our trip of family friends, Chris and Suzanne Salvo. They themselves are also creative business owners in commercial photography. It has been wonderful to not just learn about the way of life of the locals from them, but to also learn about their business and how they have made success for themselves. They have such wonderful insight and thoughts, it has been very refreshing and rejuvinating to say the least.
Above is their home they have been renovating here in Italy for the last 5 years. It began as  a small barn…amazing right?!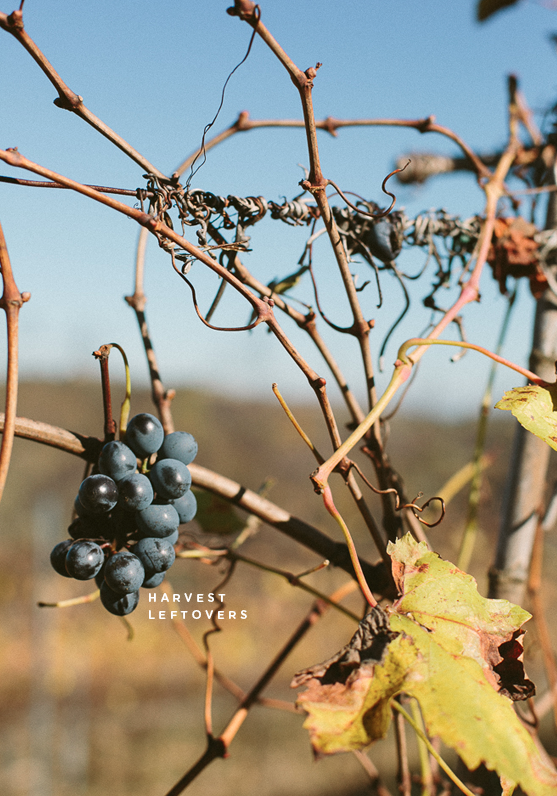 The first day we were here, Chris and Suzanne suggested to do the total 3 mile hike to Montabone through the vineyards to get a local sandwich. It was the best suggestion as the sun was out and we had the most amazing views along the ridges. We hiked through towns, and century old buildings for over an hour or so taking in the architecture and view.
Getting here to Italy my attire has pretty drastically changed. Things are much more relaxed here and my leather leggings are basically useless. It has been much closer to how I dress daily at home for our hikes and errand running. I do not promise high-fashion, but just the realities of a limited wardrobe and adventure.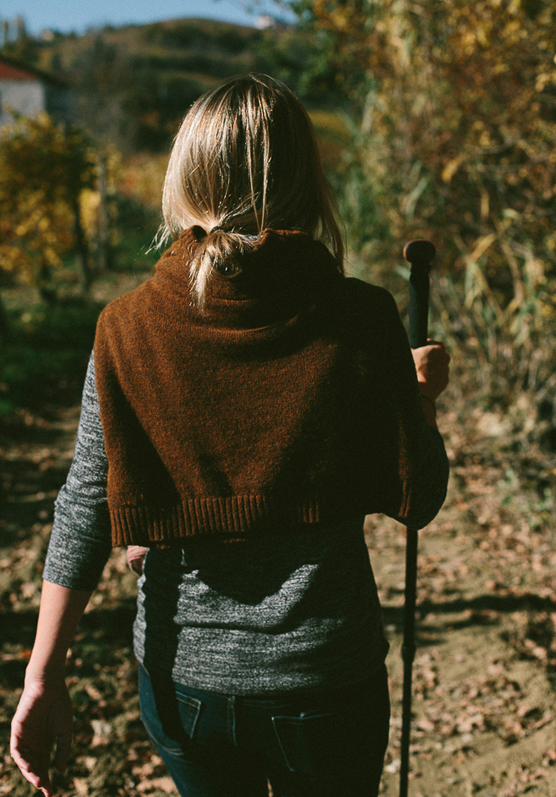 On our way there we really had no clue where we were going to end up, which was pretty fun. We had limited directions that were enough to find the shop for a sandwich and the rest was for us to figure out as we went. I loved it! I loved that feeling of being lost in the vineyards and small towns. It was the best way to enjoy the view and slow life of the Italians.
Of course we did end up where we were going and of course it was so beautiful. This day we could even see the Alps off in the distance. No picture could really capture it, but I promise it was amazing. I hope to one day be closer, as they looked like the Rockies when I was in Salt Lake, but I was closer to those than I was to the Alps…so I cannot imagine the vastness of those snow-capped beauties. Mountains amaze me.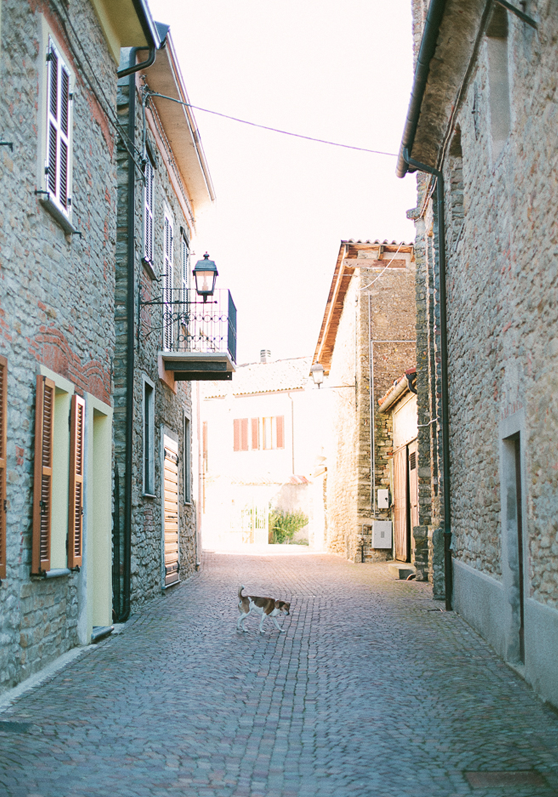 The town was quiet when we got there as it was almost time for lunch. Lunch in Italy is between 2-3 hours in the middle of the day and this means most things close down. I loved it and you could hear people in their homes chattering and dishes clattering. These towns are beautiful examples of the power and strength of community.
We finally found the shop and after thinking it was closed and realizing we could no longer use our limited amount of French as we were in Italy…we figured out what we wanted. Our ordering resulted in a lot of pointing and little idea of what we were really getting. In a place like this I could care less. Give that hand made salami and cheese…I will only eat a sandwich like that here.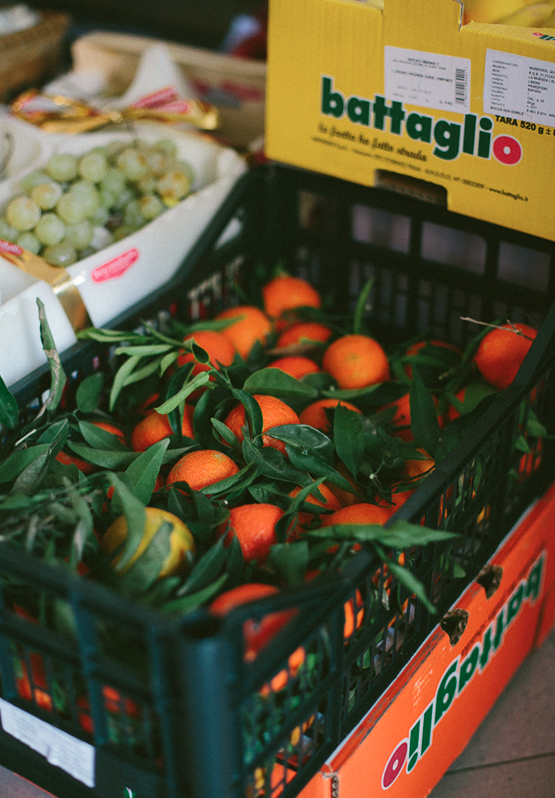 Of course some of these oranges ended up in our bag before we left as they are so beautiful. I am addicted to tangerines after being here just a week. They are so good and so cute with their green stems and leaves.
That bread was something else. I am not sure I can describe it, but pretty much this whole thing was one of the best sandwichs I have ever had…it was only meat and cheese, but these were meets and cheeses hand-made, hand raised, hand milked. It is serious business, so you can only imagine how great and fresh this was.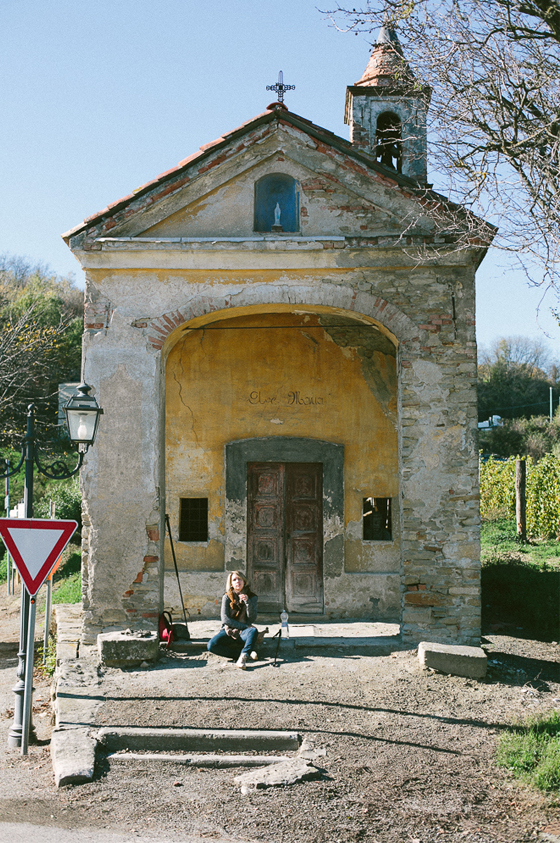 We sat and stared at the Alps while we ate sitting in front of this adorable chapel at the beginning of the town. I have fallen in love with the earthiness of the architecture here. Even in buildings that seem to be cared for they leave brick exposed, paint chipping, and things almost beautifully falling to pieces.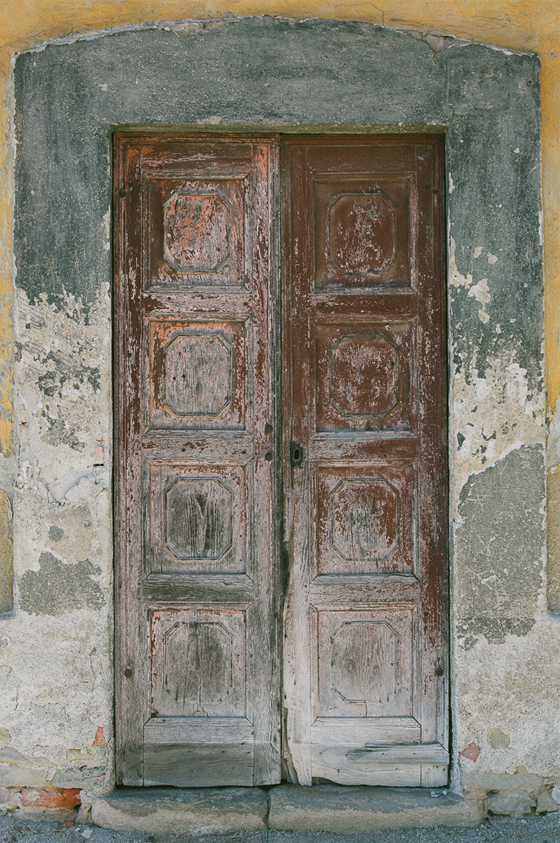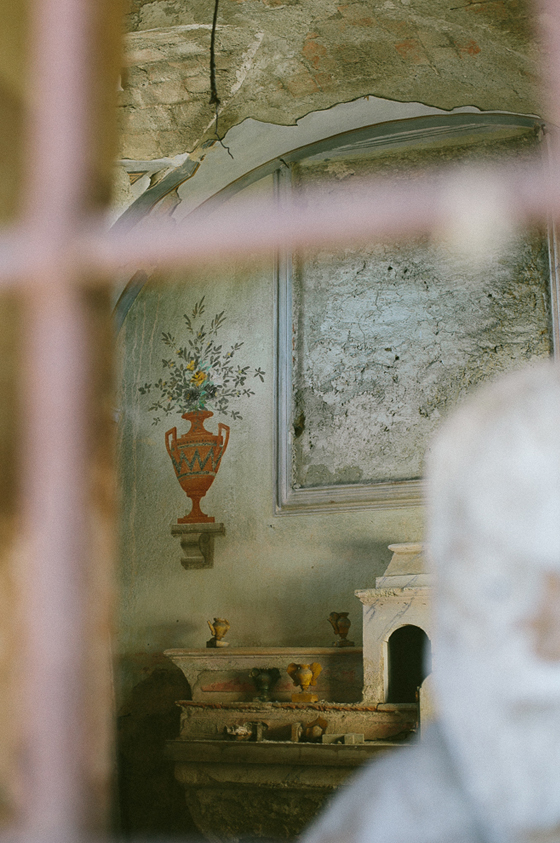 After did our final exploring through the city and peeked in many windows (including the above) we finally made our way back to the house. We had full bellies and life felt right. The sun was already beginning to lower in the sky and the light couldn't have been better.
We watched the light glimmering on the leaves of the every tree and vine. It couldn't have been more perfect. This has been just the beginning of our adventures. It just gets better from here.