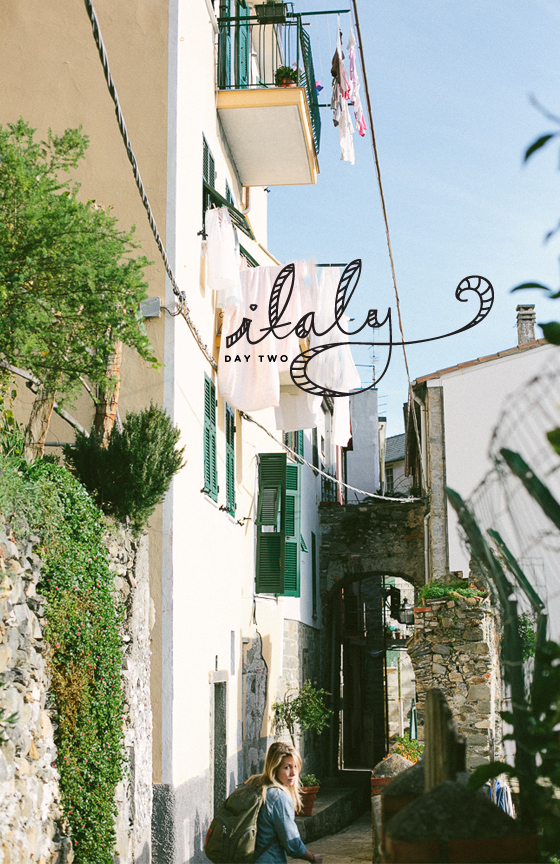 And I thought Piemonte, Italy was amazing. We decided we had to take at least one trip in the week and a half we were in Italy. So where else do you go than the coast of course. Not just any coast though, we went to the Cinque Terre, the 5 lands. Though I had never really known about this place before we went, when I saw the photos I knew we had to take the train and make it a must.
4 hours on the train and we exit the train to the sound of waves crashing on jagged rocks and a view of diving cliffs and little towns that seem to be hanging on for dear life on the edges.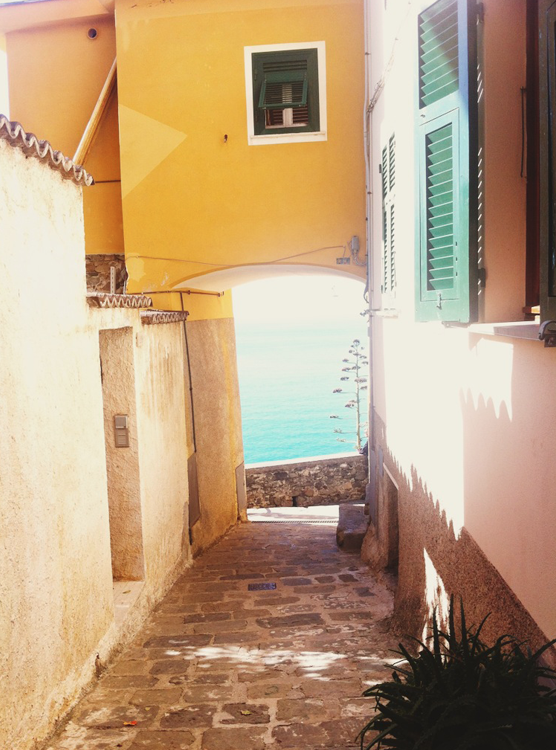 After climbing 400 stairs to the top to our little town, Corniglia, we wandered the streets in search of our little apartment for the next couple days.
The wandering streets, the sound of the ocean, the succulents, the colors, and the slow movement of the sleepy town at the end of tourist season seemed like the most magical and amazing thing I had seen yet on this trip.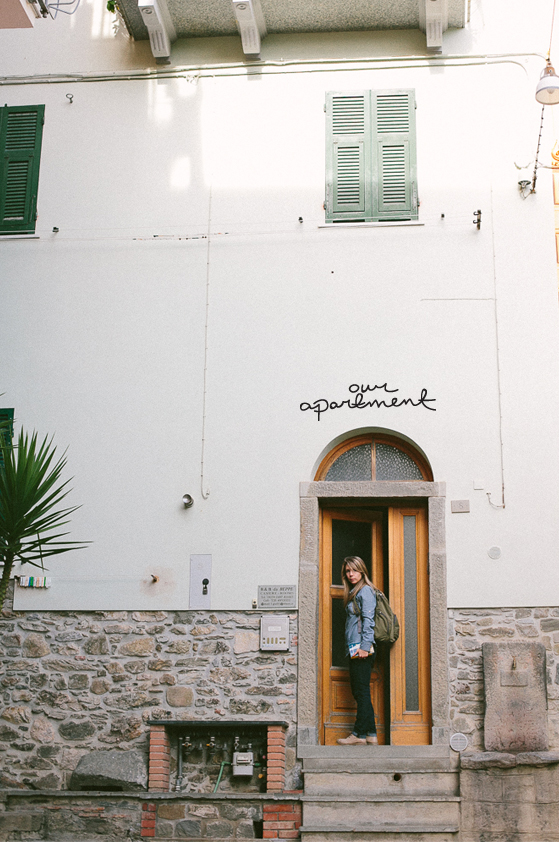 We rented a small apartment from Hostel World, which I really suggest while traveling through Europe. It is not just for hostels but B&B's and boutique hotels. It is pretty awesome. We had this one room lofted apartment with a kitchen, bathroom, and one other bedroom for only about 60 euro a night. It was pretty awesome. We kind of fell in love with it.
All the cities along the coast are connected through trails. This is a hiker's dream and the trail goes through each town so you follow the red and white striped marks to and from each trail. You find them all over the walls of the towns and posts along your way.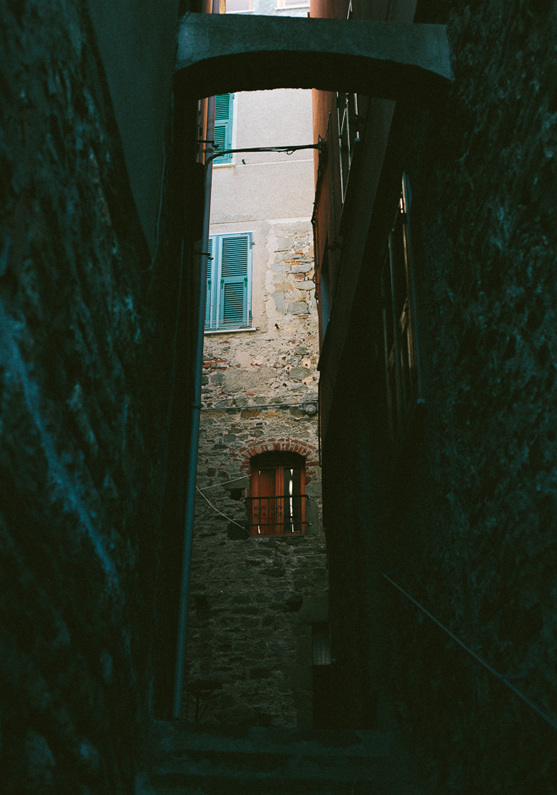 The first day we just wanted to get our barrings on our own town and take in as much of it as possible. We had been up early and felt pretty tired from traveling most of the day. It was fun to wander down tight allies and discover every knook and cranny of that town.
The whole time I was there I just kept saying, "You just cannot make this stuff up can you?" It is true. This may be one of the most gorgeous places I have ever been. The sweeping hues of greens and blues contrasted by the layered hills of vineyards and small farms. It all felt like a dream that I hoped I would never awake from. Views like this need to be forever imprinted in your mind and never taken for granted. This is true art and beauty.
These lands are all tended by farmers and so there is no shortage of groves of lemons, limes, tomatoes, grapes, and everything else you can imagine. It made my heart so happy and ready to get back to growing my garden this Summer. I couldn't wait and secretly wanted to take up residency caring for all these plants.
We spent probably way too much time just taking in the view around us. It was shocking to see how these little towns some how sat on the edges of these huge hills and had for hundreds of years. Amazing.
The colors of the buildings all clustered together was really amazing. It was a color palette that could only be appreciated here in the Cinque Terre.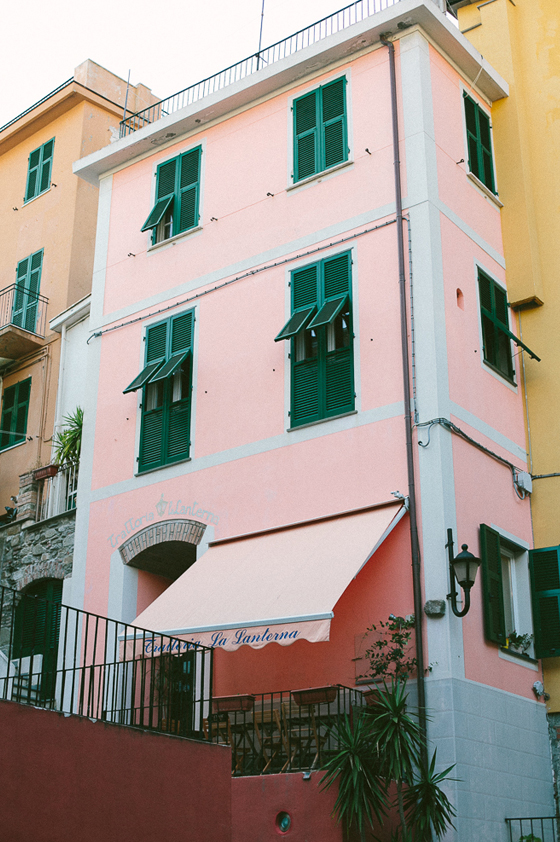 We did a lot of research before coming and had lots of amazing recommendations from friends, but I will advice to pick up a Rick Steve's guide before doing anything in Europe. He does a great job summarizing and mapping out some of the best of the places you are going. Serious he is a travel rockstar.
The real treasure we came across in our town was a little Wine bar. It was located on the trail in to Monterossa on a small elevated patio covered in wines and a collection of lanterns and driftwood.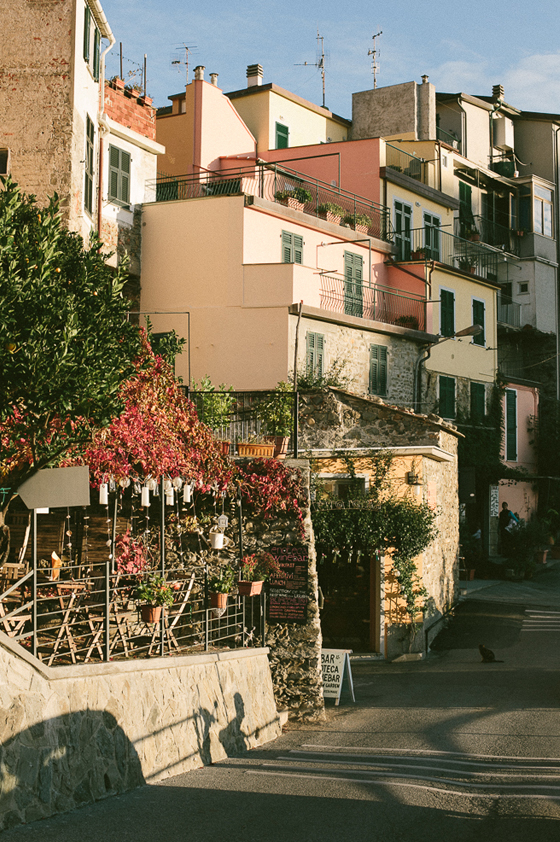 We thought it would be perfect to watch the sunset and take in the view while drinking the best of the local wine. So we ended our day relaxing here. It ended up being our place the rest of the time we were in Cinque Terre. We found ourselves here every evening with a glass or two of wine and amazing appetizers.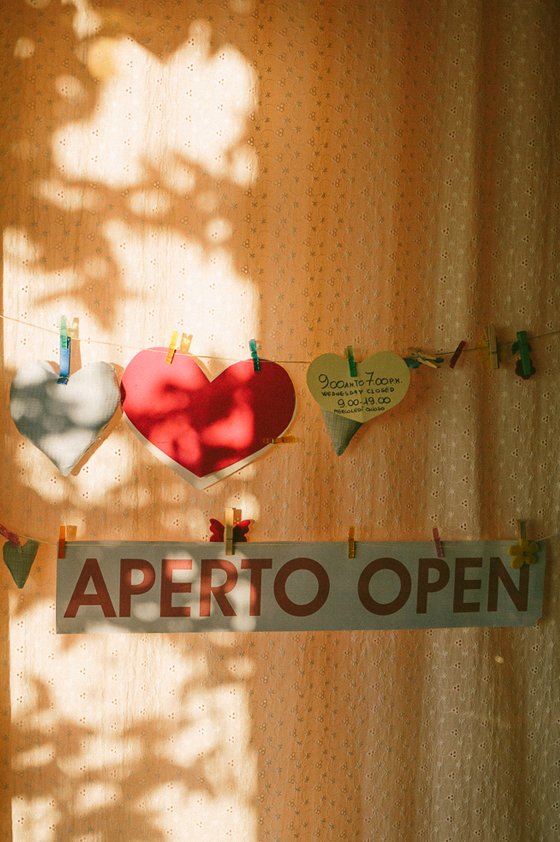 Every detail couldn't have been cuter and more sweet. I was completely in love with finding this little treasure on what seemed to be the edge of the world.
The best part was that when you ordered a glass of wine they brought these plates of apps for you. They were all made from locally grown produce and freshly prepared. It was such a treat for sure.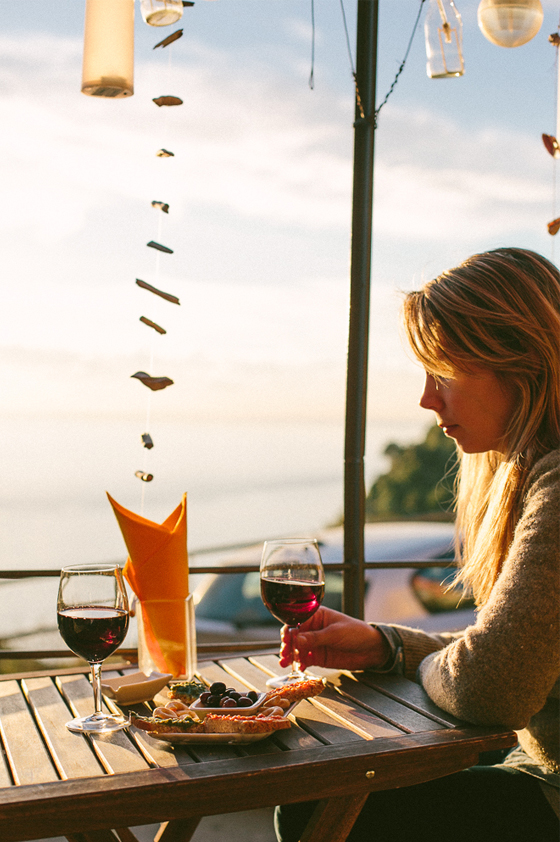 It could not have been more perfect. Mike just kept saying, "Are we dreaming?" We felt completely spoiled in the simplest and best way. It couldn't have been more perfect.
So we sat, watched the world come to the end of another day, and drank wines from the grapes that we could see stacked upon the hills around us. We couldn't have asked for anything better than just this kind of simple meal with great wine to end our day in one of the most beautiful places.
We walked home full of great wine, great views, and great food. It was a day I know I will treasure for a long time if not forever. There are few chances you can watch the sunset on the water in Italy. This was one of those days.
UPDATE: We are back in the states now…I am working on getting of jet-lag. Also if you are a client or sallie mae…know I am about 4 days behind on emails. I am working on getting back in full swing. xoxo you all!