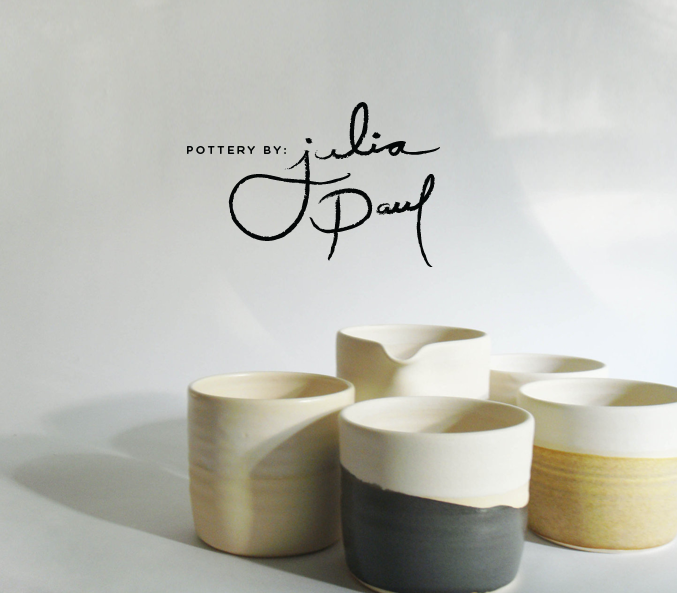 It may be no secret that I am a total sucker for great pottery. I enjoy a good container or dish mostly because they can make wonderful gifts or interesting pieces at dinner parties. A well made bowl with unique touches is perfect to display your perfect salad at a dinner with good friends. It will most likely begin a great conversation, and Julie Paul's pieces are some of those pieces you will be excited to talk about.
Her work is inspired by various scenes living in rural Virginia. Everything from excavation sites to rainy day in the forest. Her natural surroundings help inspire her palette, textures, and shapes. Really cool right?
I highly suggest checking out more of her pieces in her shop. She does a great job styling and keeping it all very simple as well.