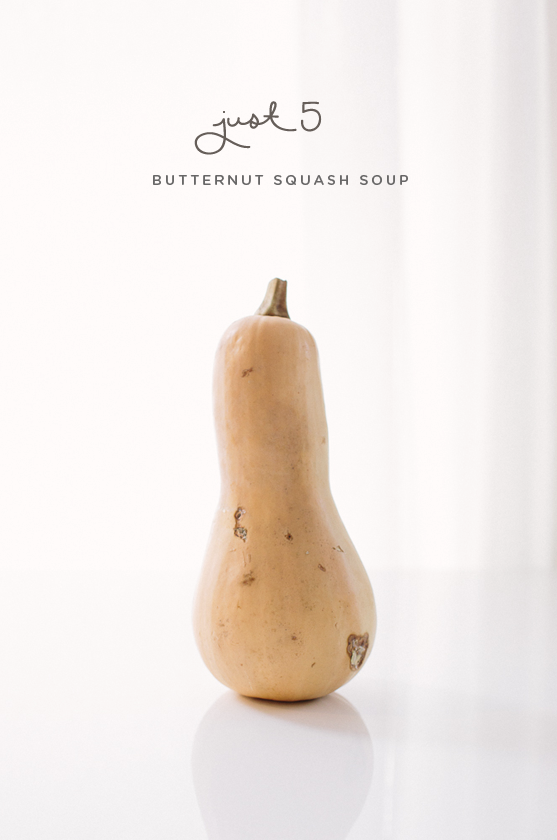 The beauty of coming home has been that it has still been a little warm so I feel as if we have had the longest Fall possible, which makes me very happy. I never bought a pumpkin this year and when we came home they were all gone, but I have been trying to take in all the other squash we can while the season is still good for it.
Also since the weather is so wonderful we have braved the chilly wind to enjoy a couple meals outside. Don't get them very often so why not. So today's recipe is inspired by this warm weather and outdoor eating. What better to eat in this Fall-like weather than a soup. Oh and look for the surprise at the very end!!! I think you all will like it!
There are tons of butternut squash soups out there so I am trying to reinvent the wheel here, but I wanted to give you all a soup base that could take on some of your own creative ideas. The idea is for it to be good with just these 5 ingredients  but also allow you to add in your own twists where you may think of them!
What you need:
1 butternut squash
1 medium white or yellow onion
1 large apple (I used Honeycrisp)
1 container of broth (I suggest vegetable or chicken)
1 tbsp curry
Other ingredients you can add if you want to get creative: cumin, ginger, carrots, coconut milk, and many more…like I said this soup can take on a lot of awesome flavors if you want to get creative!
Begin by chopping the onion and placing it in a large pot with just a little bit of olive oil if you have a non-stick pan. Then add the curry and the chopped apple. Make sure to skin the apple before dropping in to cook. As everything is stewing together add the broth to keep things well moisturized.
Then grab your squash and your peeler and peel the skin off. I have an oxo peeler and love it. It has never failed me or cut me…knock on wood! Once it is peeled cut in to slices and then quarter the slices. Make sure to deseed the squash as well we don't need those little guys for this recipe.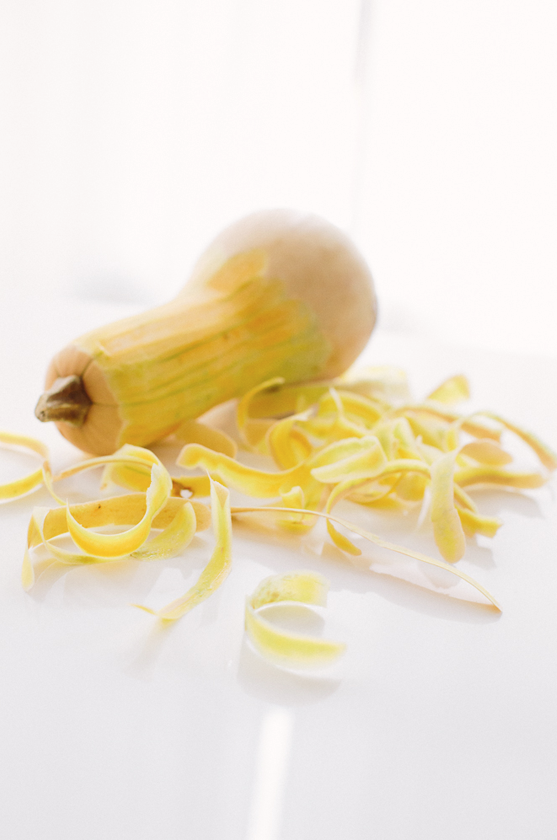 Drop everything in and let cook for about 30 minutes. In the meantime begin to set the table.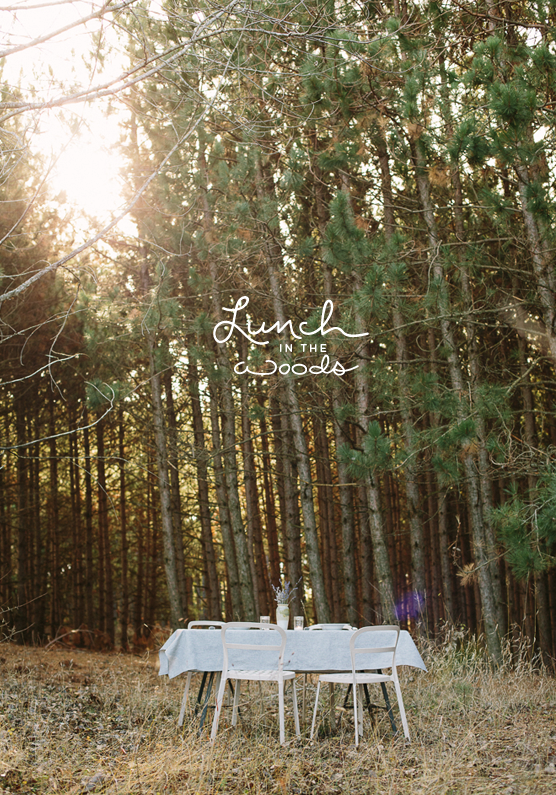 Before plating the soup you will notice it does not look smooth. You need to either insert an immersion blender to smooth it all out or place in a blender to smooth it. Either way works depending on what you have.
To serve, I shaved some fresh parmesean cheese and chopped fresh chives for the garnish. It adds great flavor and it looks pretty, huh?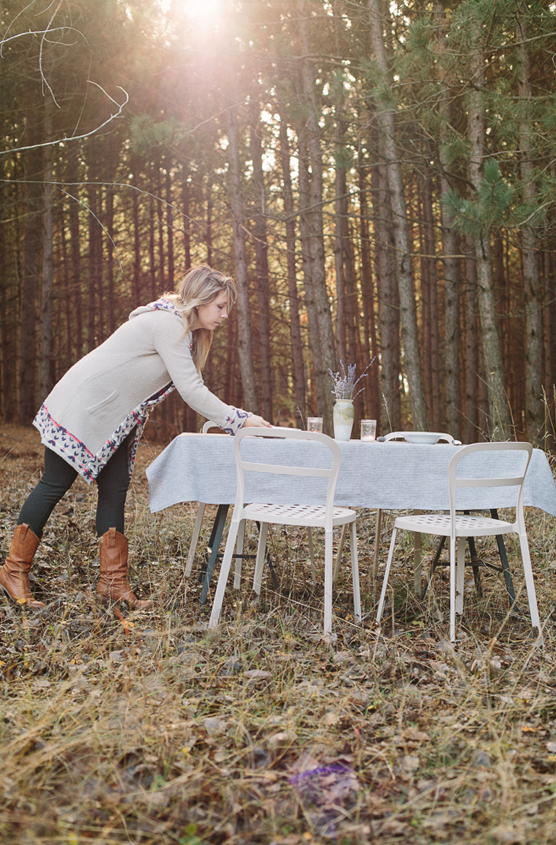 For this lunch it was perfect that I had this linen pin-stripe table cloth from Horne as it is the perfect color to contrast with the color of the soup. Plus it is perfect for the weather today isn't it? So pretty!!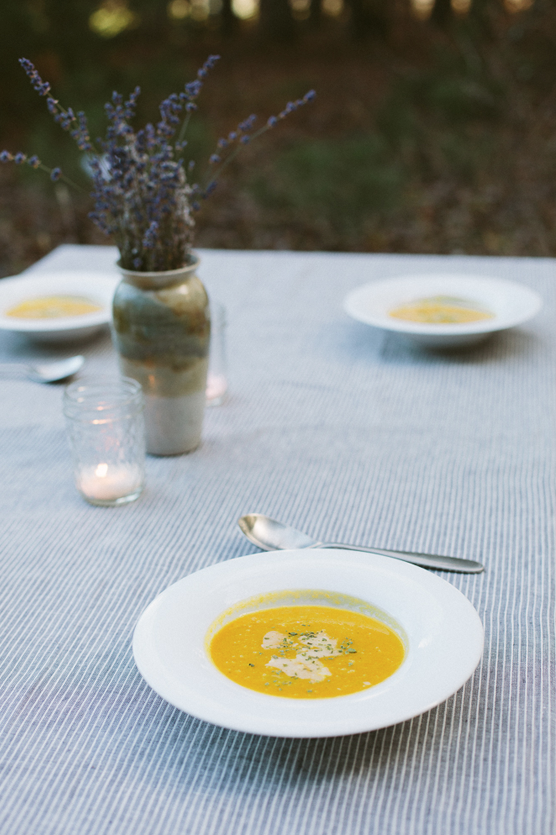 The best part of this linen table cloth though is not just how gorgeous and classic it is, but also…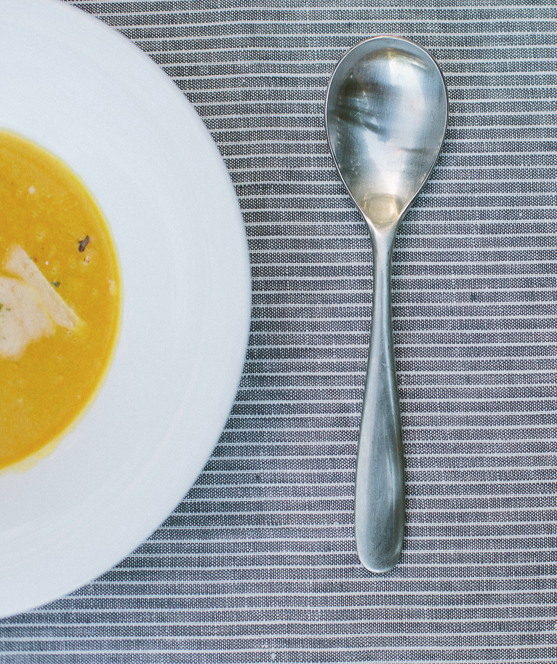 You all have a chance to win your own so you can set your table with soup and this table cloth for four. Kind awesome, right?! I told you it was a good surprise!
To enter head over to Horne Furnishingsand check out their shop, they have some amazing home items! Comment below with your favorite item from their shop. For an extra entry you can repin this image on Pinterest or leave a comment on the pin.
Then next week during the Just 5 I will announce who the winner. Make sure that if you enter that you are within the US as they will only be shipping within the US.
I am so excited to see who wins and how they pair it for a meal! Get entering you all. It is an awesome tablecloth!!