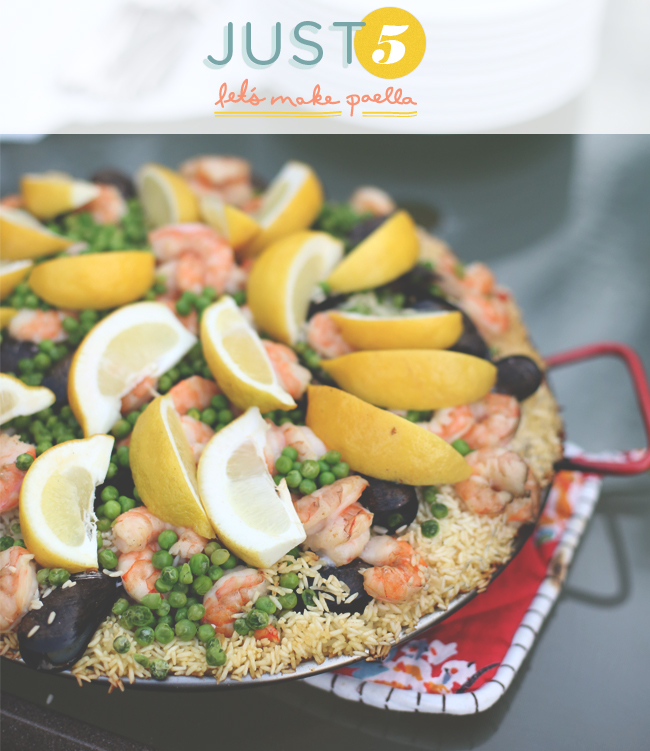 Today I am cheating a little. This recipe is far from 5 ingredients but I wanted to share this one because it is one of those that is simpler than you may think. The first time I made paella I was frightened as all get out. Thinking of the various ingredients and process it has to go through. Now it is like whipping up spaghetti. This is THE best dish to serve for a large group of people. Especially if everyone brings a piece of the dish to contribute. My 15 inch pan probably can feed an easy 15 people and maybe more. So though this is not 5 ingredients I felt it was one that needed to be in this series. I love entertaining and having a simple, basic meal, that is not only yummy but entertaining to make with a group of people is so great to have on hand.
The other thing is I have such a strong belief in food and community. I dig the history of this dish and how it was created by communities in Spain. Dishes that have a history like this one does makes the process even richer.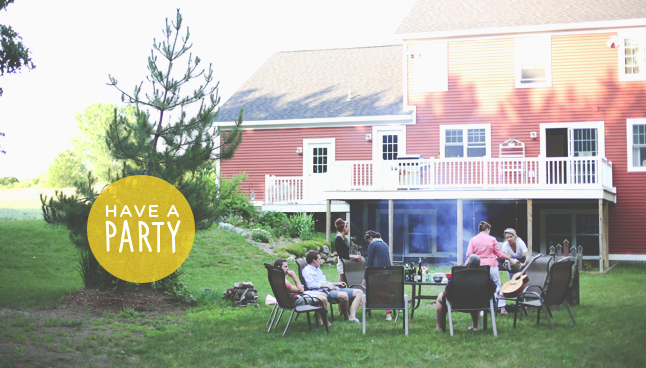 I am not going to claim this recipe as I could never have developed this if I tried. I did a ton of research the first time I made paella to find the right and more authentic recipe. I wanted it to be legit. No fake Americanized recipe. I wanted to be translating it from Spanish or at least learning it from someone who was a master. That is how I came across this recipe. They give the history and story behind the dish as well as walk through the process in an easy way. So if you want my recipe use this one as I swear by it now.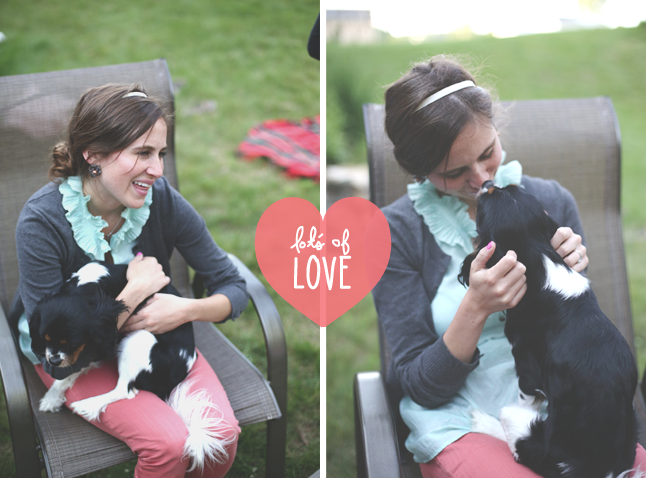 Before beginning this process I suggest a few things.
1. Wear something you are okay getting dirty and to stink like seafood. Also wear something comfortable as the fire gets very hot and you will sweat like a you-know-what
2. Buy all your ingredients fresh. The flavor is 100 times better in my opinion.
3. Have a large group of people and good wine and beer on hand.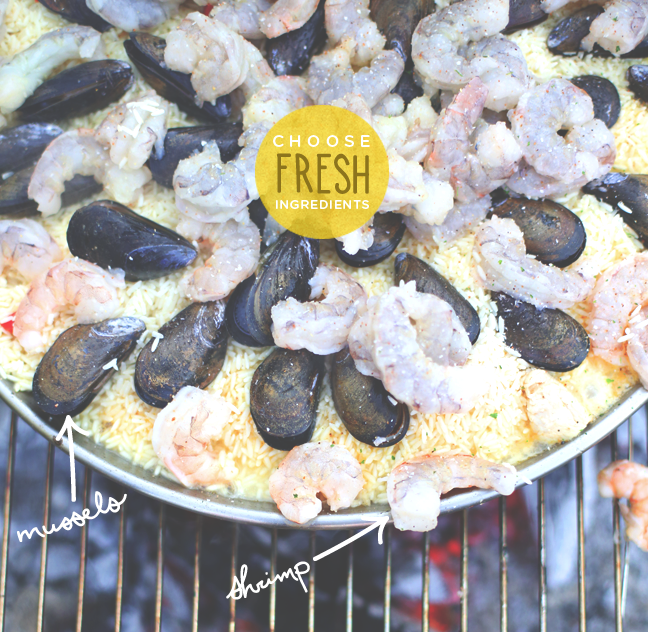 The process of making Paella can take a while. You want a fire with low coals so make sure to keep your spray bottle near by to keep them cooler so they don't burn the bottom of the dish too much. Some burning is considered a delicacy so some is great as it soaks up all the awesome flavor more than the rest of the dish.  Bring a guitar. Drink well throughout the process. Make it a process and experience. Half the fun is getting there, right?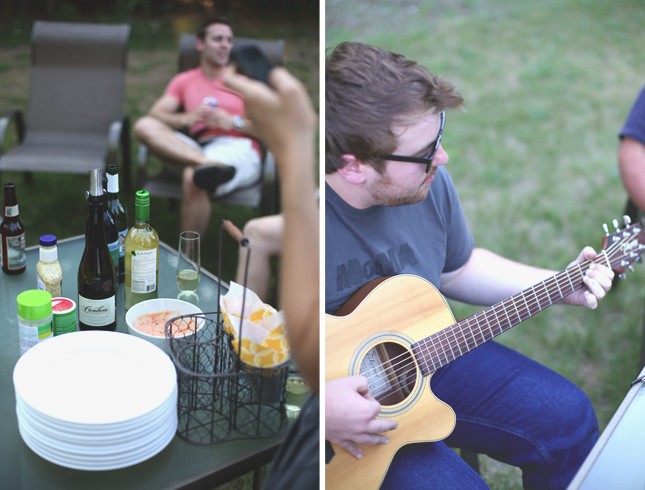 For that evening the guys chose some great beers but the favorite of the evening was Bell's Two Hearted. It is a Brown Ale and pretty perfect for the spice and smoky flavor of the paella. Us girls went for a little Pinot Grigio of course. When choosing a drink think of the flavors. Seafood always tastes better with white wine as it is light and a little sweet. Look for a wine that leans on the drier side but is crisp. If you are an oak barrel person this would be a great time to bring in that kind of flavor as well.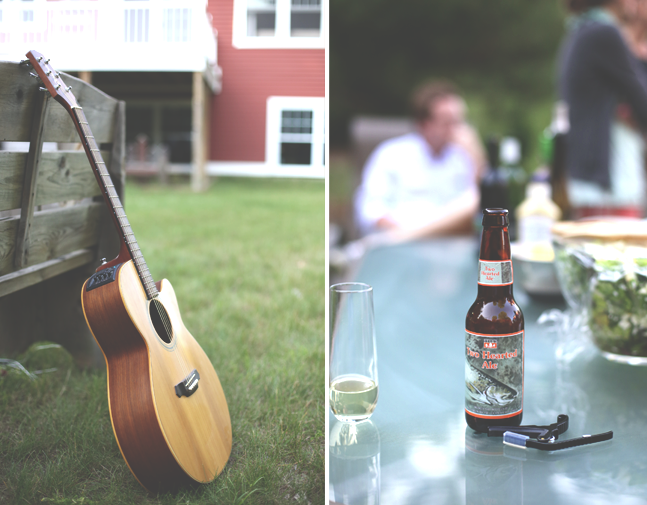 Prep the dish to be served up. I love placing it on white plates as the pile of color is so beautiful. Enjoy with some good laughs and great stories.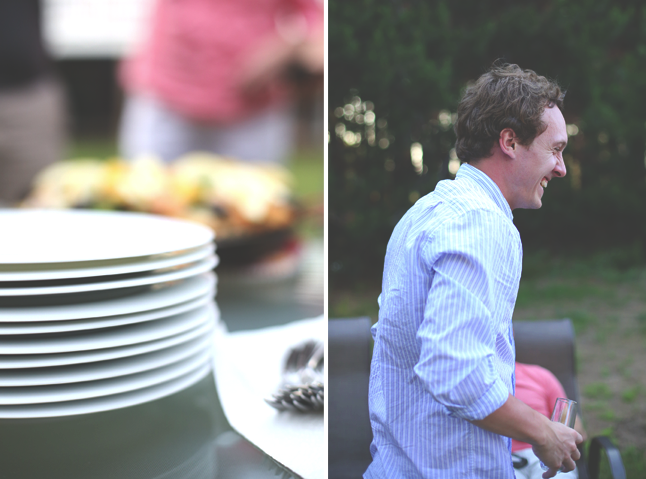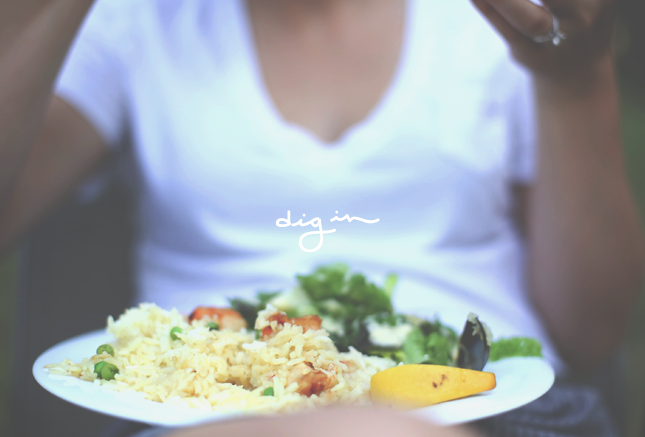 Life is good isn't it? The best part of making this dish is how it keeps you in the moment. You must wait at certain times. Let it simmer and in that time you can sit enjoy your friends and family. You can make memories while the flavors combine over the fire. That is why Paella is one of my favorites. It isn't good a good meal but always good memories as well. Those may be some of the best dishes we can ever prepare.
All images are via The Fresh Exchange. Please credit as so.
Thank you to all my wonderful friends who never fear my camera.