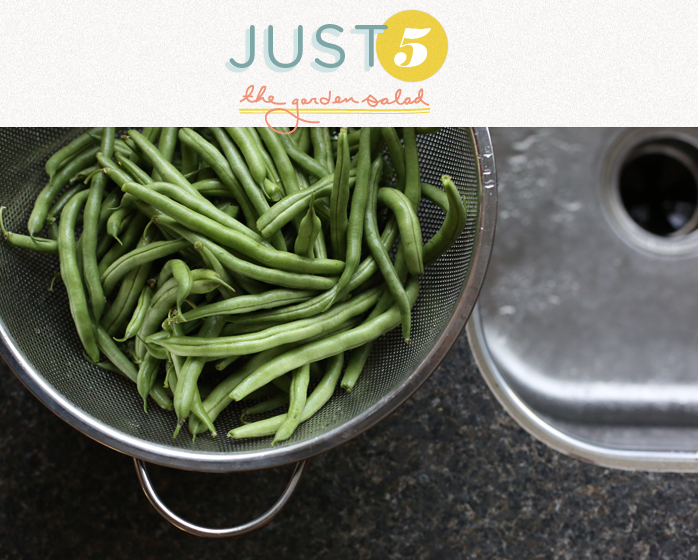 This year my garden is something of what I like to call a late bloomer. What has come out has been great and oh so yummy and perfect. Just waiting for  all my bright green tomatoes to finally turn red. Come on tomatoes! But the thing about having a garden is the necessity of eating and using these veggies in a timely manner. The amount of veggies we eat in the Summer is a little crazy and awesome. Almost every meal is a pile of fresh picked items from the garden and from our CSA. I love the challenge of finding ways to put these together in meals and developing new meals out of them. For instance this year I fell in love with beets thanks to the amount we have gotten from our CSA this year.
With all these veggies floating around I have created a "salad" of sorts that I like to call The Garden Salad. The idea is to take whatever is new in the garden and put it together in an easy to put together salad. Almost everything in your garden can work together in some way it is just a matter of pairing things appropriately.
For today though I thought I would share one that centers around green beans. I am sure many of you are seeing them all over the markets and there are tons in your own garden so I figured you all would love this simple and easy recipe for them. This literally takes about 10 minutes to prepare and serve and is perfect for lunch or as a side with your favorite entree.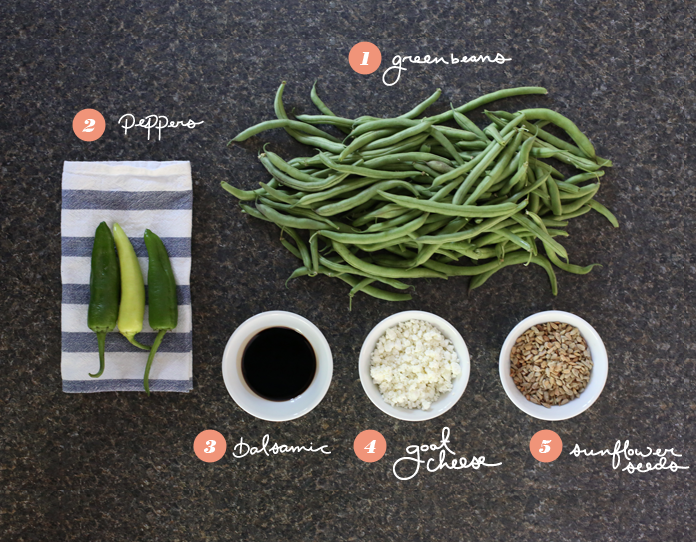 Now these ingredients can be mildly altered as various things come from your garden. Feel free to add peas and tomatoes almost anything will be wonderful inside this but this is the perfect base for something awesome!
30-40 green beans
3 banana/jalapeno peppers
1/2 cup balsamic (I love Fustini's lavender infused version) 
1/2 cup crumbled goat cheese (can also use feta)
1/2 cup sunflower seeds (can also use pine nuts or almonds)
To begin wash the beans in cold water and then pat them dry. Toss them for 4 minutes over medium heat in a saute pan till they have that nice healthy green color to them and are slightly tender. Once again run the beans under cool water and pat dry once again. Let them sit while you prep everything else.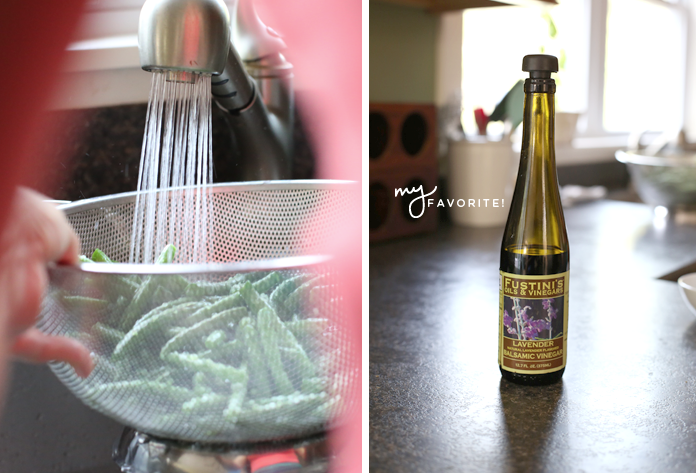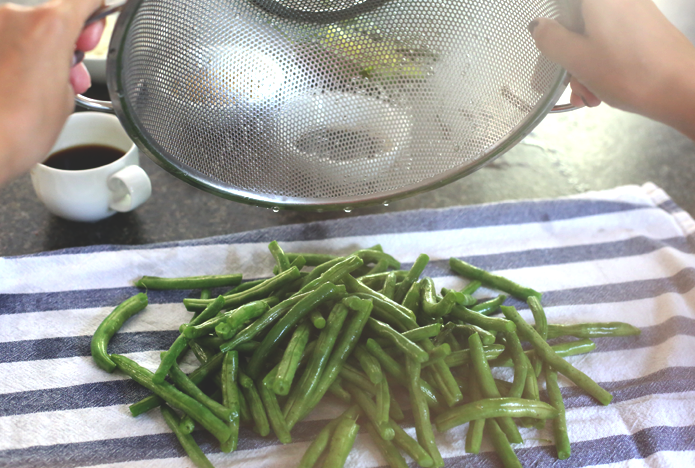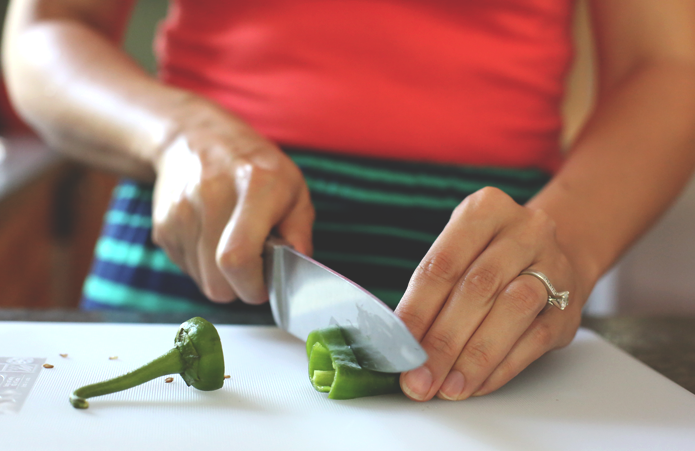 Chop all other items you want to place in the salad. I placed peppers but like I said almost anything form the garden can be placed in this, even lettuce or beets. Why not?! Once all other veggies are chopped place in bowl to toss with other ingredients. Now add the green beans. If you want you can cut them some but keep them fairly good sized because it creates great texture to the aesthetic of the salad.
Next add in the goat cheese, sunflower seeds, and balsamic. Toss everything together evenly and you are ready to serve.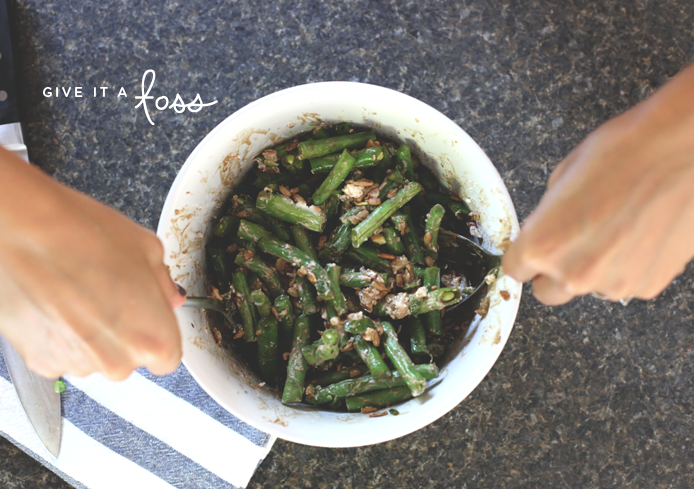 I suggest prepping this in the morning before getting too far into the day and then placing in the fridge. You will not need to think about lunch or a side for dinner later. Plus it makes for great quick snacks in the middle of the afternoon. Maybe I am just a veggie freak but I love eating this!