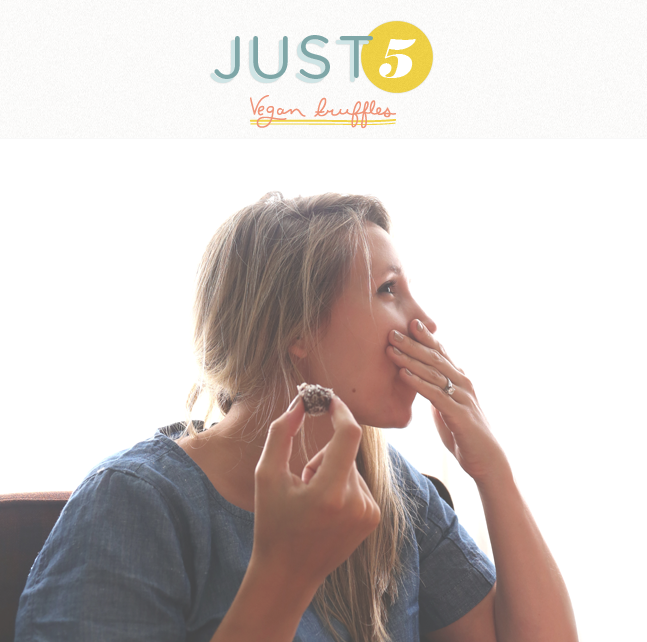 Today I am really excited to share another Just 5 recipe! Though I am not vegan I have a lot of friends who are and have shown me how amazing food really can be on a vegan diet. My friend, Mae probably makes the best pancakes ever and they are vegan. So crazy good that there are some mornings I wake up thinking of them. So when my friend Michael came and visited last week he shared this amazing recipe for vegan truffles. They are so simple and you can use them as truffles, bars, or anything you can dream up. They are super filling and honestly have everything you could ever need for a long day hiking in them. I have even found myself having these for breakfast many times. They are one of my favorite treats.
Also this weeks post was also shot by Michael who was give me all the details of the recipe while standing on the counters shooting away. We had a blast making this one come together!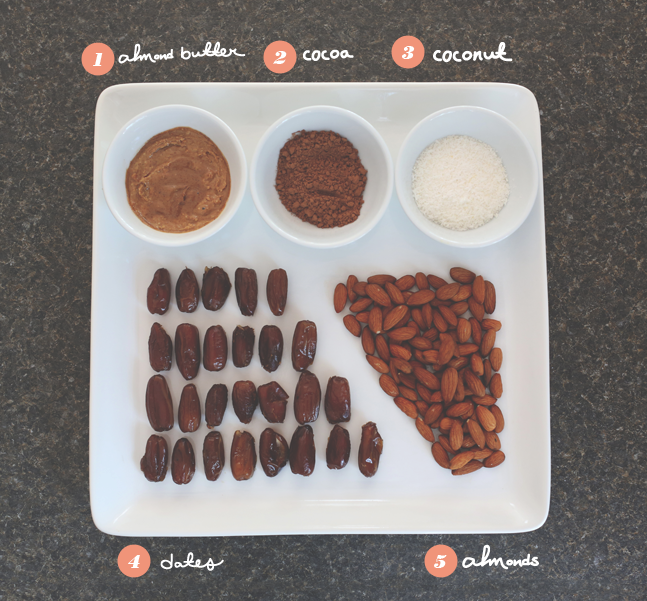 I suggest heading to a local co-op or healthy foods store to purchase all of these items as many places carry these in bulk and come much cheaper this way. Also I suggest finding these ingredients raw as they are much better for you, unprocessed, and provide better nutrients that way.
12-20 pitted dates depending on much you want to make
1.5 cups raw almond butter (or any kind of nut butter you desire)
1.5 cups raw almonds
.5 cup cocoa powder
.5 cup shredded unsweetened coconut
Other things I suggest thinking about adding:
honey, ground flaxseed, other types of dried fruit, and other spices you think sound yum.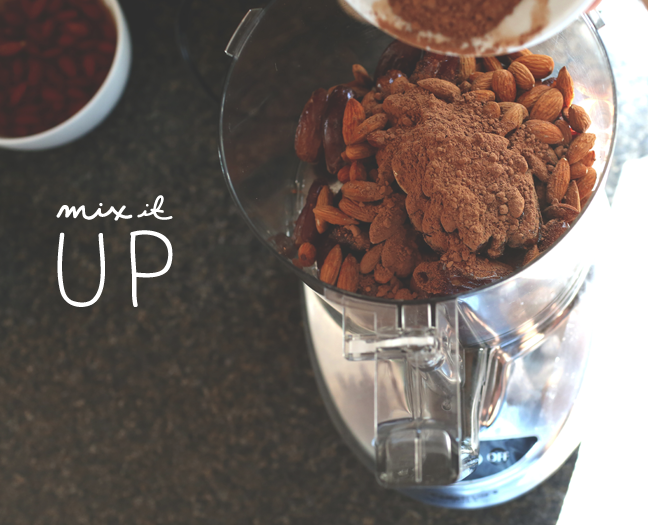 Once all the ingredients are gathered put them all in your food processor. Once all the ingredients are together whirl it up. Once things look well combined check it to see how well it sticks together. If it sticks well you are ready for prepping to make the truffle balls or spread them in a pan to chill in the refrigerator. If they are not sticking well add a few more dates and/or almond butter to help to stay together better.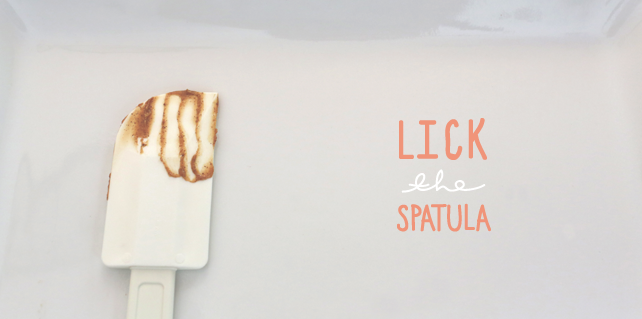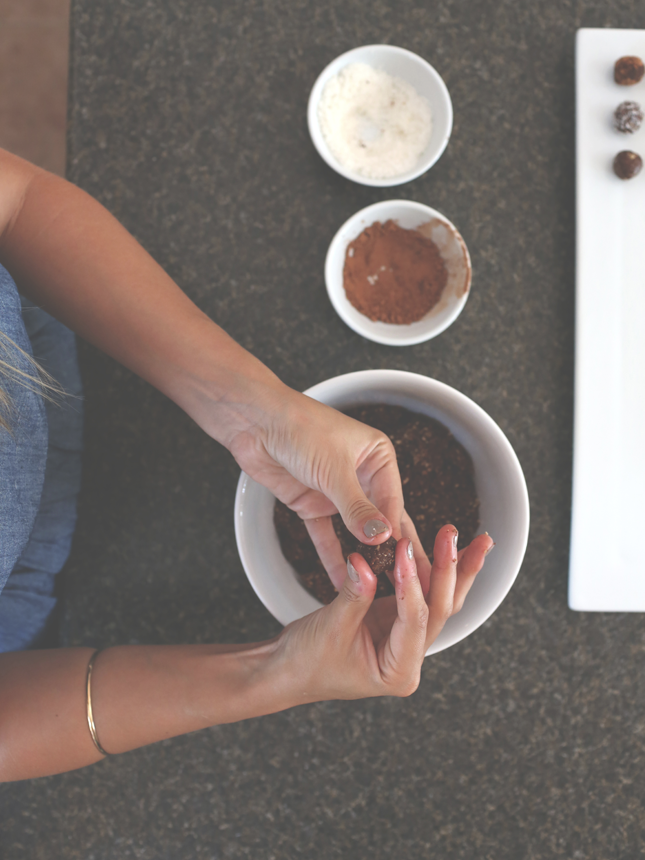 When things are sticking well this is when the fun begins. Place all of it in a bowl along with separate bowls for covering. I used cocoa and coconut. Place on a tray and let chill for an hour. They will be perfect and ready for serving to guests to share. They go very well with coffee and tea!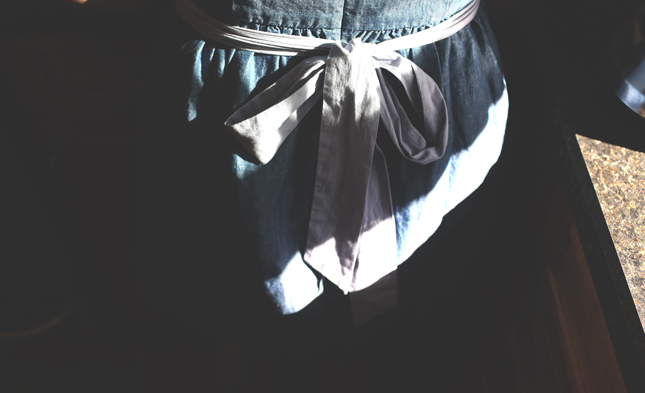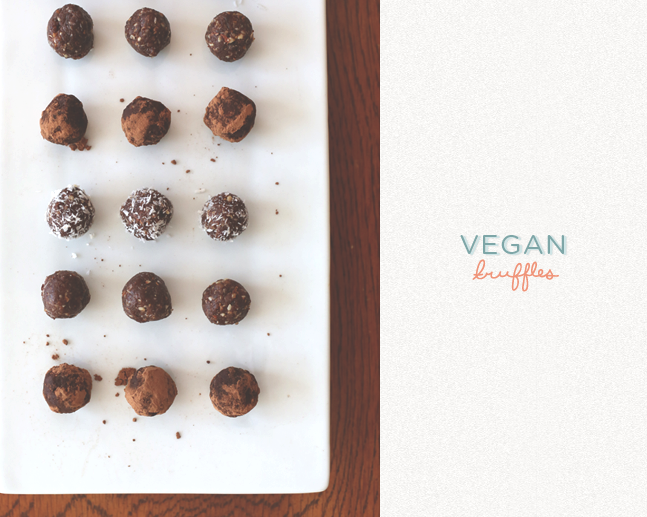 all images via: Michael Newsted