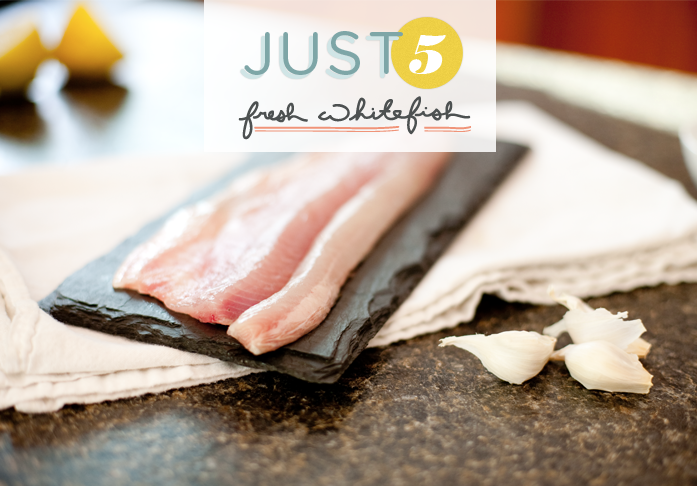 Growing up in Michigan I grew up around fresh caught fish and was quite the littler fisherman when I was young myself. So it may be no surprise that I am a little bit of a snob about my fish, probably because I had many fish dinners of my dad's fresh caught catch and anyone that has had fresh caught fish knows what I am talking about. There are many reasons I dig fish such as, it is an opportunity to support your local food community by purchasing it fresh from the local market or fishermen, it is simple and easy to prep, and it always makes for a light meal which is wonderful in the Summer.
Here in Northern Michigan it is easy to find a local filet. I typically head to the market and ask what has been caught that day. There are usually local fisherman bringing in fresh caught fish everyday so be willing to be flexible because to eat fresh you have to actually eat what IS fresh. This recipe honestly could work on almost any type of fish, so no worries! Most markets will offer to debone your fish at no extra cost so you don't need to worry about doing it yourself. Just ask nicely with a good smile and you should be good to go!
The weekend I prepped this meal my parents happened to be in town and I got to learn more about prepping a fresh filet from my father who has a cameo here today (go dad…Perfect for Father's day this weekend!). He rocks at fly fishing and the all those manly outdoor activities so I felt he was probably the best expert I knew.
The prep is super simple and you may see a trend in some of my ingredients here. All these come at a small cost so paying maybe $7-20 a pound for fish makes it seem less like a dig in your pocket. I also suggest making this with at least 2 people so it will all be eaten. Your market can give you the amount you need if you tell them how many are eating. This way none goes to waste as it does not keep very well.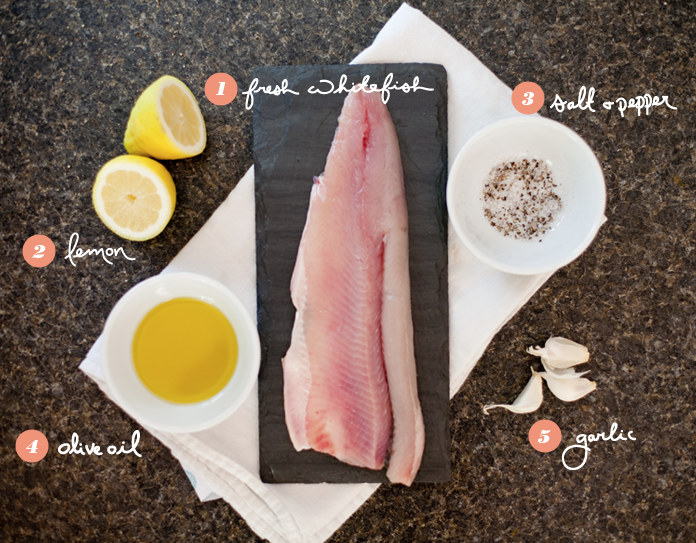 Ingredients:
1 Freshly wild caught whitefish filet ( I say 1 filet = 2 people)
1  lemon for slicing
Salt and Pepper for seasoning
2 tbsp. olive oil
1-4 cloves of garlic (I like lots of garlic so I lean towards 4)
You will also need Parchment paper and tin foil.
Begin by prepping the cooking surface. I suggest broiling the fish in the oven or placing them packaged on the grill if it is summer. Either way has an awesome effect. You will need to first lay down a sheet of tin foil twice the size of the fish. Then you will place the parchment paper inside. Then let it wait for everything else to land inside before wrapping it all up in a nice little package.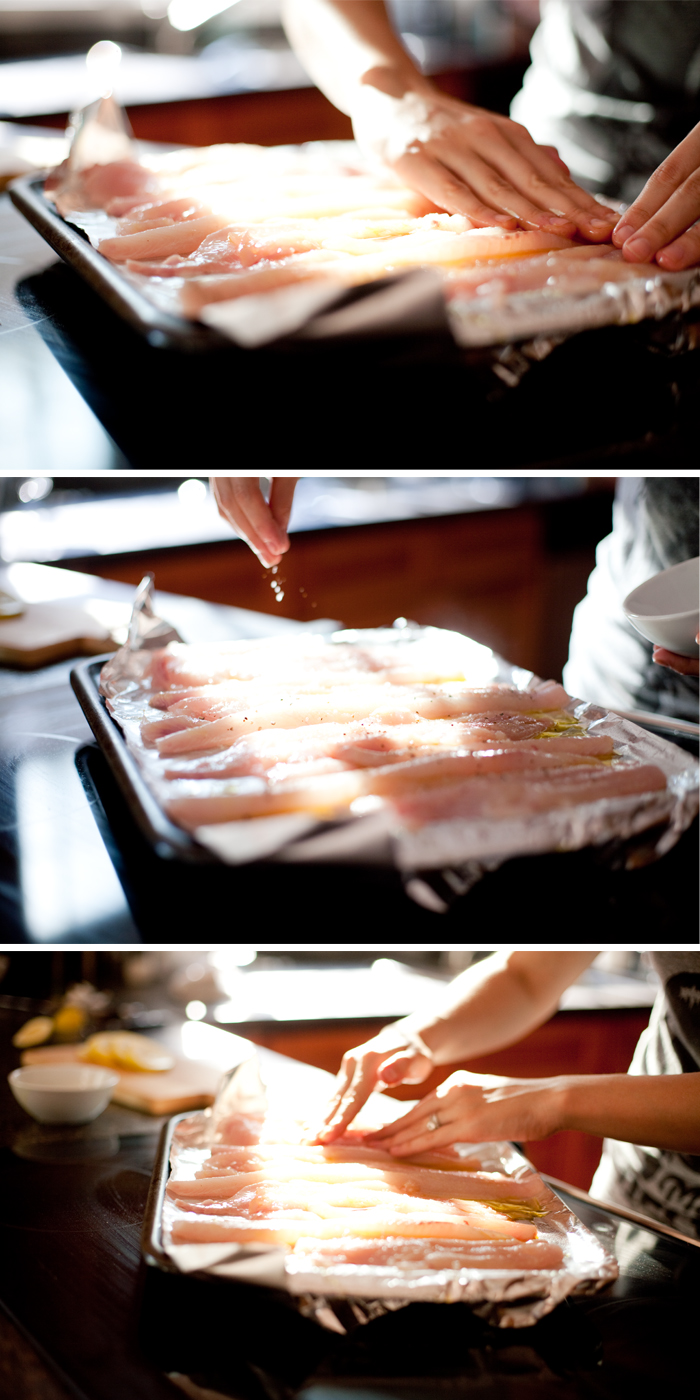 Next rinse the filet under cool water and pat dry. In this case we decided to remove the skin of the fish but if you are using the parchment paper really there is no need to do this. So this is up to your preference really.
You will then place the filet on the  prepped tinfoil and parchment paper. Next slowly pour over the olive oil to lightly cover the filet. Now time to get your hands dirty. Rub all the oil in to the fish so it can absorb the flavor. After that sprinkle your salt and pepper and rub in again. Wash your hands and then grab your lemon. Cut thin slices that will be layered on top of the filet one by one and in an evenly distributed way. Finally loosely chop your garlic. and sprinkle around the filet. If you wish to add any additional spices or herbs this is the time. I suggest rosemary sprigs or even get creative and try cumin!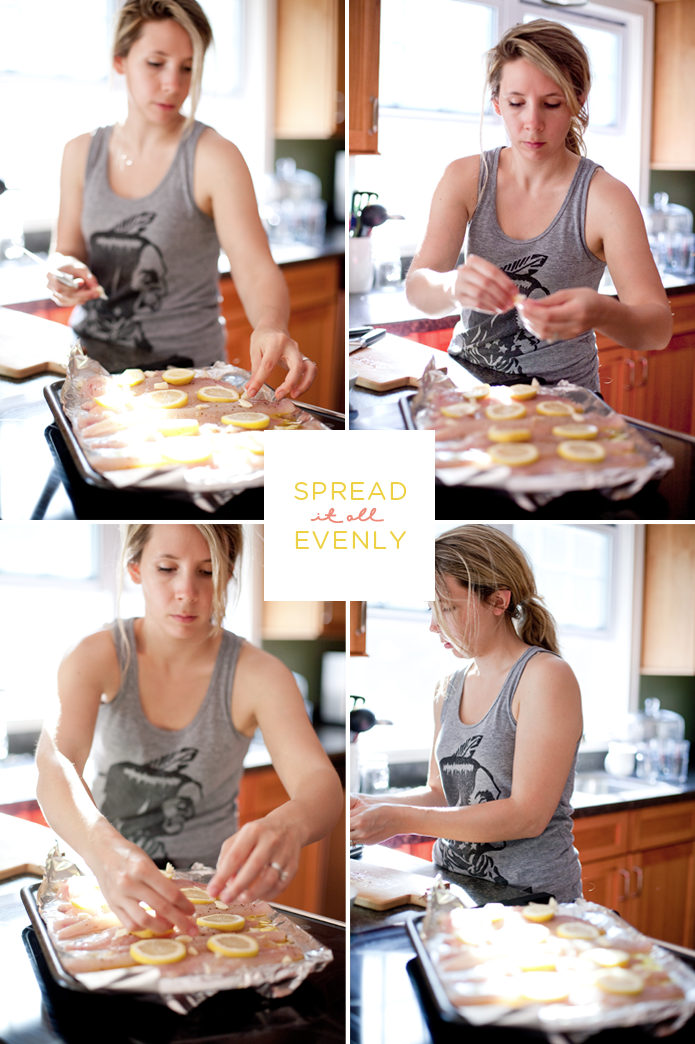 Once everything is on the tin foil and parchment wrap it all up and place it either in the oven heated to 400 degrees or on the grill. It should cook for about 15 minutes but keep an eye on it because it depends on the type of fish and the size of the filet. pull it out when it easily shreds and flakes. So easy right?! The best part about wrapping it all up is it will keep the fish moist and help it absorb all the flavors well to create a great main dish for your dinner!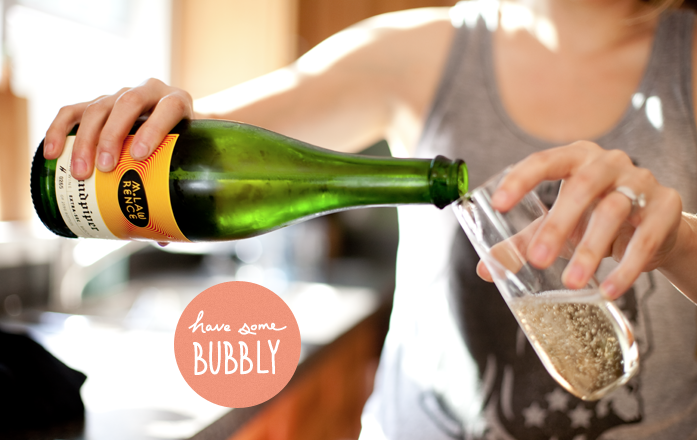 I suggest pairing this with fresh asparagus or salad and a bottle of  your favorite crisp dry white wine. In this case we chose the Sandpiper from L. Mawby a local winery  in Northern Michigan. It is a sparkling wine that is the perfect in between of dry and sweet . You can find it in their tasting room here in Northern Michigan in Leelanau County or online for $11…total win and a favorite around our home. I totally suggest it (can you tell).
Next week: Egg Baskets…get ready to get creative!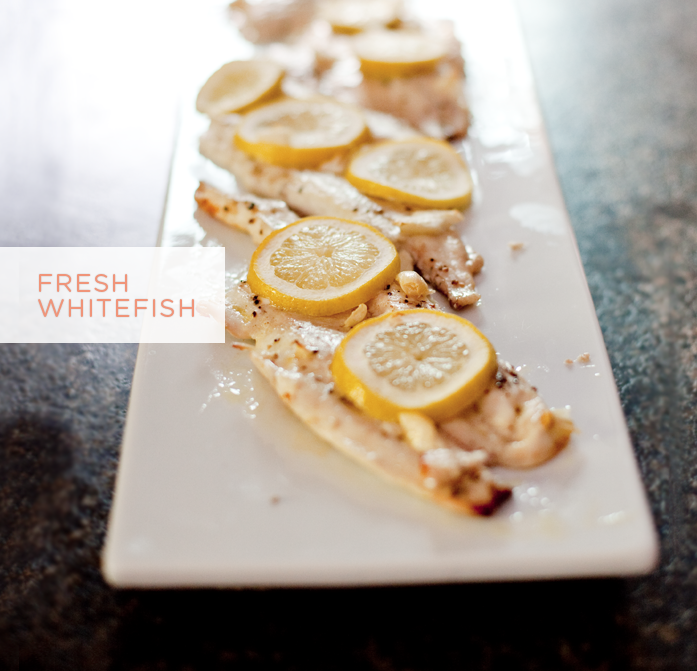 My tank is from Make Believe Clothing Company.