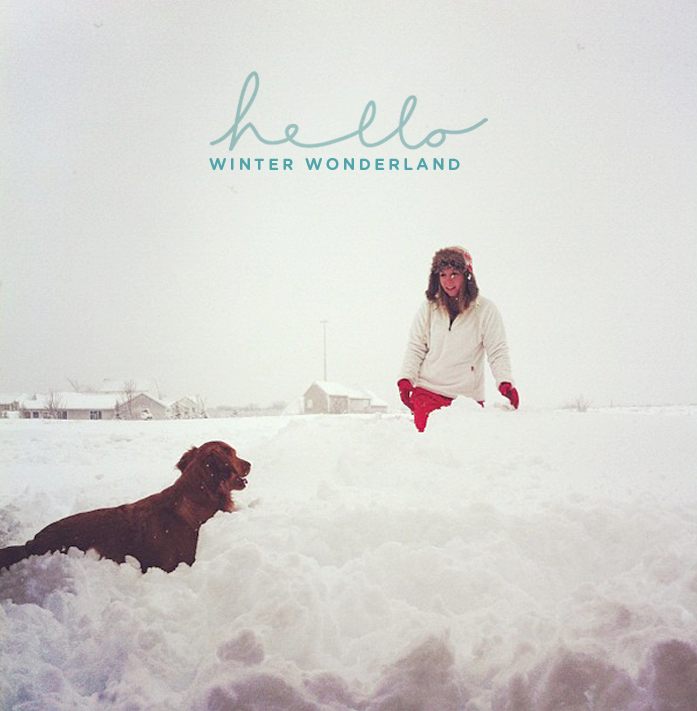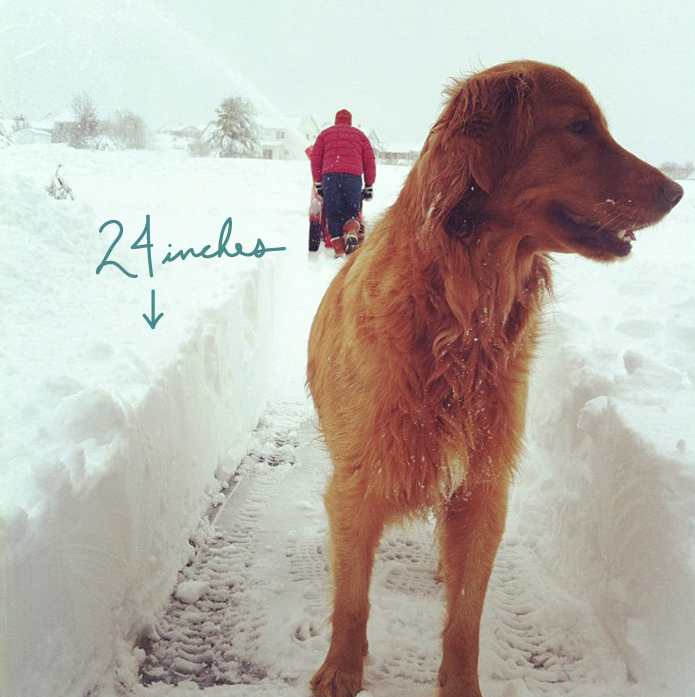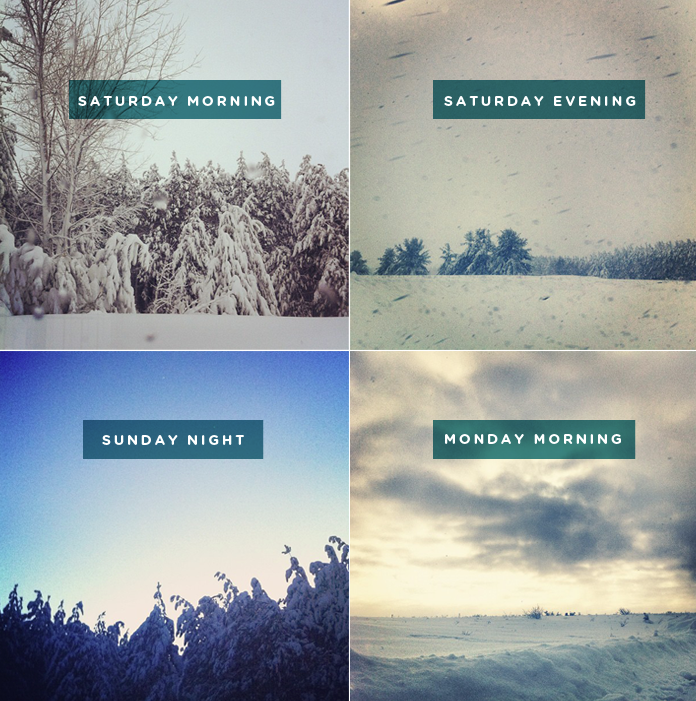 Friday the weather man said we were getting about 15 inches of snow overnight. Not a totally a-typical weather projection this time of year when things fluctuate so much but when we woke up Saturday morning we easily had gotten 24 – 29 inches of snow. Last time I remember seeing snow like this was when I was very little so this completely blew me away. Being waste deep in our yard and spending more than 2 hours shoveling out the driveway and then another hour on back deck shoveling pounds of fresh snow pretty much exhausted me. It was not glamorous by any means and in order to get to Brunch on Saturday I drove in town to get internet since our's was out.
It was absolutely crazy and if you didn't have an AWD vehicle (thank goodness for our Subaru Forrester) there was no way you were going anywhere. 50% of my drive in town consisted of tw0-tracking on single lane roads in 24 inches of snow. Though this all sounds crazy it definitely got me out of the winter blues. Everything was an adventure this weekend, which made it fun, exciting, and slightly bearable.
Since we couldn't really go anywhere most of the weekend, it forced us into cleaning a ridiculous amount and organizing all of our space. Fortunately, we knew the first thing to do in cleaning a house. It ended up being the perfect excuse to prepare for Spring. We ate large bowls of chilly, drank wine, and I attempted macarons for the first time. It was a perfect and relaxing weekend even though my body feels like it ran a marathon after all that shoveling.
Did anyone else get snow? Or heck did you get to enjoy the spring weather in the south? If so I am jealous!!! Now on to a new week full of lots of projects and emailing about new and exciting things!! Cannot wait to share some of the new things coming up for The Fresh Exchange 🙂