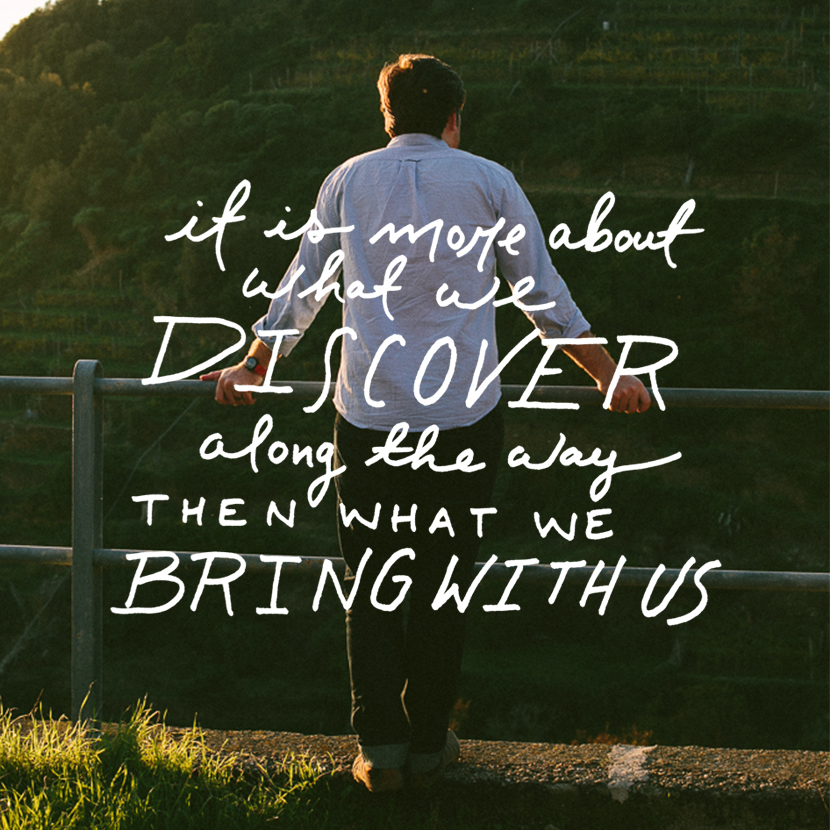 I was driving back this morning from "Power Yoga", which totally kicked my butt… literally, and I felt really thankful. I was thankful for how the sun has been shining more each day, that each day I get to wake up and make beautiful things with my husband, and more than anything that I somehow have discovered a way to make a living doing what I love each day (aka inspiring all of you!). The more I dig into this industry and the more people I get to know, the more I realize that there is a similarity between the struggle with success and the struggle with failure. We can very easily become lost in the climb and lose sight of why we began in the first place. We get hungry to make rent, buy the coolest clothes, stay on the cutting edge, and it can make us compromise all of those beautiful things in order to appear as if it is all together.
This year I have vowed to be more intentional with life and I have found myself struggling to keep that vow, but what it is teaching me is to myself grace. I easily give others more grace than I ever give myself (isn't that true for everyone). I know this has been the reason for never compromising for anything but the best, but it also can surface an ugly face that can leave me discontent with myself and seeing myself as my worst enemy. I have had to ask some hard questions lately about the content we place here and it has included saying a lot of no's to some pretty substantial collaborations, not because I couldn't do them, but because they would have made us compromise this space. I am slowly learning that there is a beautiful other side to saying no, and remaining on the path we set in the beginning. Even if there are tempting shortcuts and offers along the way. My biggest fear is for my dream to end up being something I hate or it turn into something I never wanted.
As we spend our last weekend in the states, before going abroad for the next 20 days, I am looking forward to this time wandering, exploring, and taking in a new place. To me this time away is a much needed deep breath in this wild ride. This is a time to ask the big questions, get real with where things need to go, and what steps need to be taken to go there. We plan on really going deep into Wild Measure and TFE and where it all needs to move. This time is going to be necessary as we grow because I believe it will keeps us grounded and with a clear path in order to make sure we keep clear eyes on our why and purpose. We started this blog and Wild Measure from a place of inspiration, so it only seems natural to be in a place of inspiration to make the big decisions.
I get nervous every time we take a trip, as I can have the tendency to be an anxious person, but I never regret getting on a plane for an adventure, or a morning workout for that matter… you never regret the 6 am wake up when the workout is finished. Travel fills me in ways that nothing else can, and then to toss, creating on the move, and I feel as if I may have found my personal heaven.
Before we head out, we are planning to share a few exciting posts to show you how we planned this trip on the cheap and what we are bringing, so hopefully many of you can do a creative retreat like this as well. We will be sharing both what we pack as mobile creatives, for those who have been wondering, and we will also talk about our work flow while we travel. We will also show you how we are keeping our bags minimal and simple for this trip, as we believe a trip is more about what is discovered along the way than lugging around bags. Then finally we will be sharing how we planned this trip ourselves and all the tools we used to do it. Planning a trip like this can be a serious undertaking and time suck, but with these tools I think you will feel it is possible.
I hope this weekend is a good one. The sun is shining here and the windows are open and Spring feels pretty real here, so I hope no matter where you find yourself this weekend you will feel the glimmering of Spring.