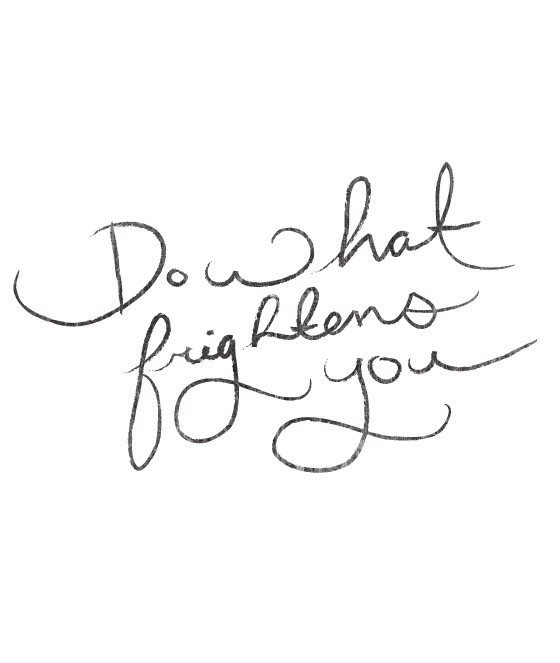 Remember when I posted on my birthday and I said I had written down the lessons I had learned? Well I felt today as I leave for Alt Summit I should begin sharing some of these little gems. It felt right, you know?
Last year when I was packing my bags I was so frightened to get on that plane alone. It was my first time seeing some of my blogger friends and it was my first time being in a room of women I so greatly admired. What is not frightening about that? I was so introverted and insecure then. It felt exciting but also like the scariest thing I could imagine.
I spent most of 25 learning to challenge myself with things that frightened me from writing my first proposal to a brand I love, to being more honest with you all, and to even taking a cab for the first time in NYC. What I found was every time no matter how high my anxiety was the accomplishment of doing that small or very big thing felt amazing. It meant I could do it again and do it even better the next time. I learned to trust myself better. I found myself more confident when it came to new things and more open.
As a designer I have found that facing fears have been what have pushed my career and style the furthest. When I began I took some design projects for free because they were the kind of clients I wanted in my portfolio. That was scary when you have bills to pay and student loans to pay. But those risks paid off in the long run as now I have some of the best clients I could imagine. I allowed myself creative freedom and sent comps to clients that I knew they would love or hate. When you create as a service to people you constantly are placing your soul on the line because your work no matter how hard to try to separate it from who you are is who you are.
Many times we so easily cave to things that seem frightening whether they are big or small. We give in to the fear, which ends up holding us back from doing what needs to be done and what is within our journey. Every time something scary comes around the corner I have a moment of "Oh don't even think about it Megan" but the more things I conquer the more quickly I flip that statement around to "let's do that again."
There were nights this year I would price things and wake up with a gut wrenching fear I asked too much and I wouldn't get a project I really wanted, but those moments made me check myself if I was worth it and I came up realizing not only did my client think I was but I was as well.
Being fearful as a creative is the greatest deterrent of reaching your potential and making a livelihood for yourself so the more you allow yourself to let go of the fear and just embrace the challenges the more you will see growth and success. Find a way to take things head on and not let them stand in your way. No one else can give you that motivation but yourself.
Hope you all have a wonderful Tuesday. I will see some of you tomorrow or Thursday, right?!?! So excited to hug all you that I get to meet!!! xo